Thursday, July 9, 2015 by
Bianca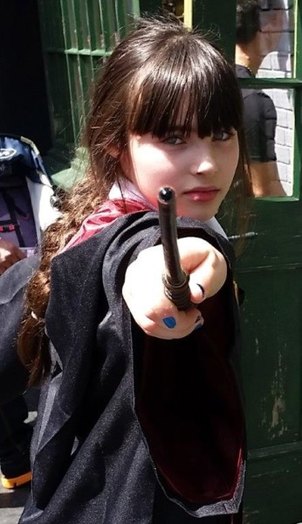 Incantations, frothy Butterbeer, chocolate frogs & interactive wands. Hogsmeade & Diagon Alley, Hogwarts Express & Flight of the Hippogriff…all wizarding wonders our young Harry Potter aficionado enthusiastically embraced.
Humidity & sunny 90 degree weather in a full-length black satin & polylined cloak ~ with a touch of heat exhaustion on the 2nd day ~ could not stop this 10-year-old from soaking in the sights & sounds of Universal's magical adventure.
The conductor at Hogsmeade, spotting her special birthday pin, suddenly stopped the crowd of hundreds in the station to heartily announce the arrival of our birthday darling to which the crowd spontaneously erupted into thunderous applause.
It was a movie moment. A memory to last a lifetime.
Enjoy this 30-second video of Little One going through Platform 9 3/4, the fire-breathing dragon atop the amazing Escape from Gringotts 3-D ride & more.

Harry Potter World Snippets
1st stop –
Ollivanders – Makers of Fine Wands since 382 BC
– to pick up her interactive wand which works throughout the park to make water fly, needles knit, feather pens write, and lots of hands-on spellcasting. It was there that she chose
Dumbledore's Army
scroll case & wand collection as a fine memento – heavy, well-crafted, great quality.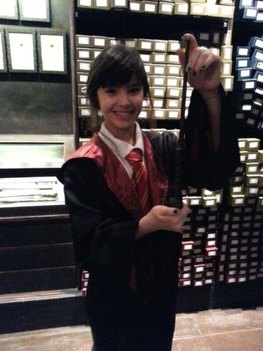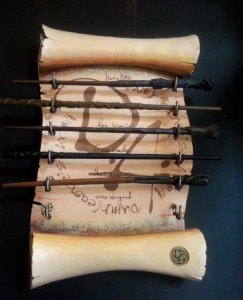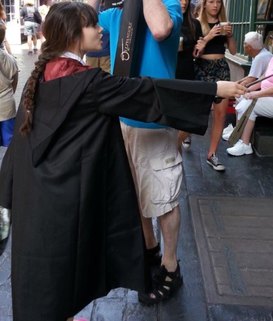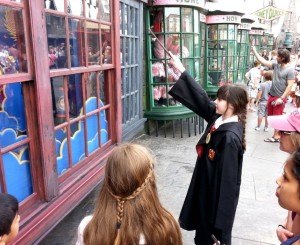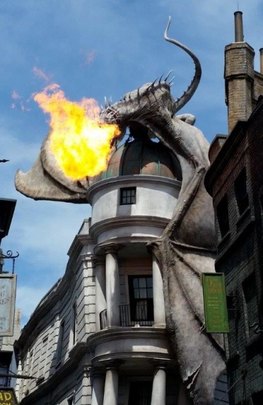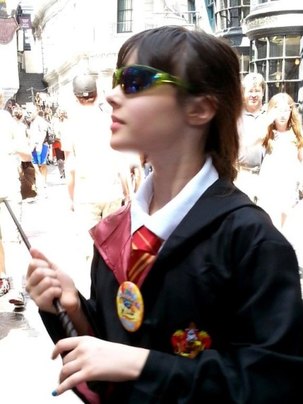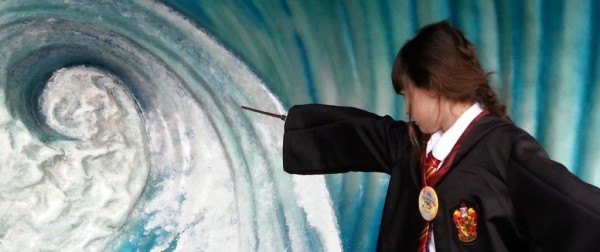 Hogwarts Castle is simultaneously breathtaking & ominous.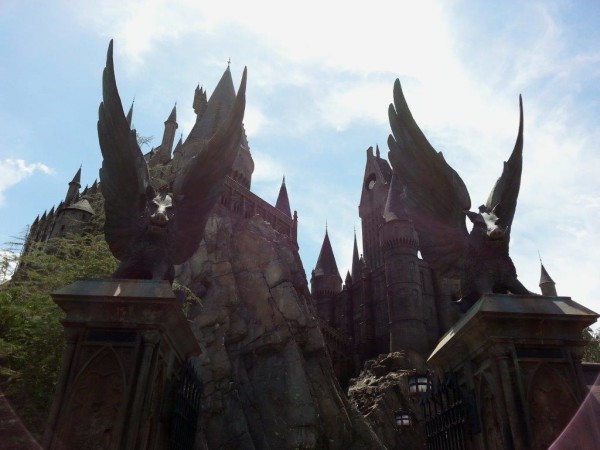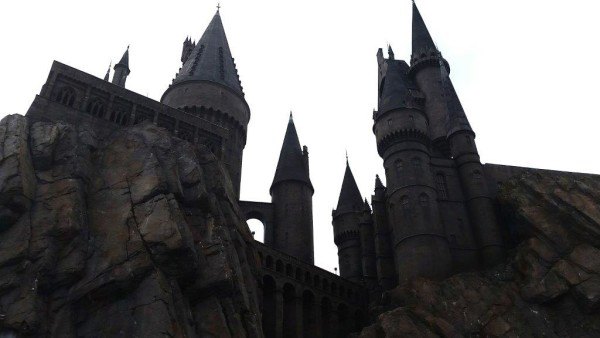 The paintings move & talk just as they do in the movies.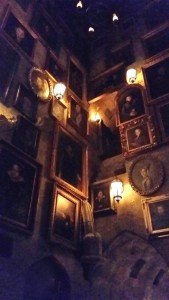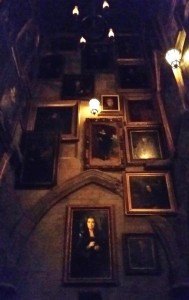 The Birthday Girl enjoyed a special breakfast in the Leaky Cauldron & a Butterbeer toast followed by…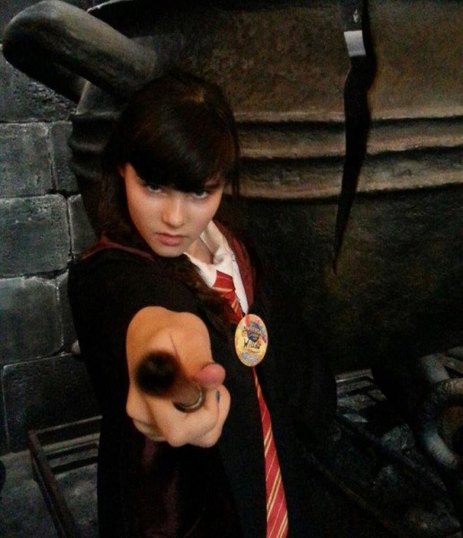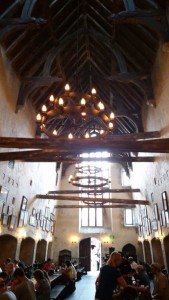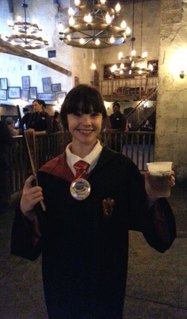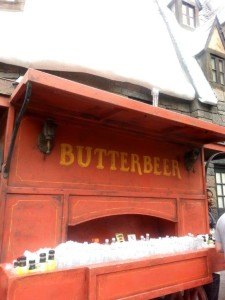 …an adventurous visit to Gringotts.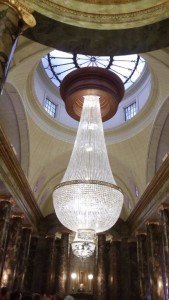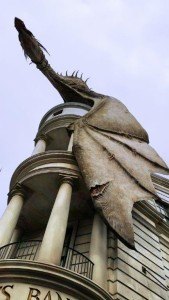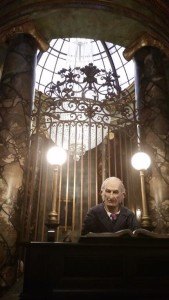 The Hogwarts Express took us on a fascinating journey to Hogsmeade…with Harry, Ron & Hermione!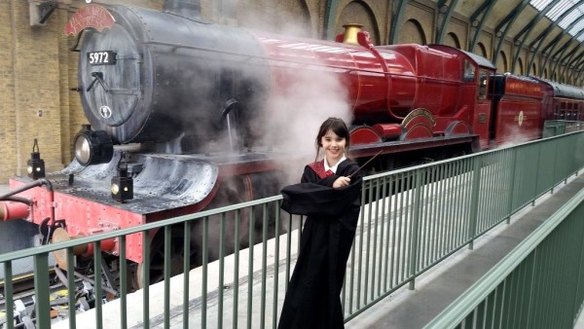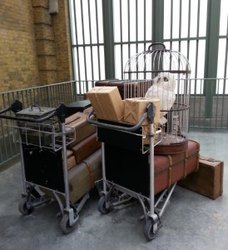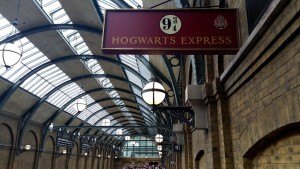 Then lunch at the Three Broomsticks & more spellcasting lessons from a passerby witch.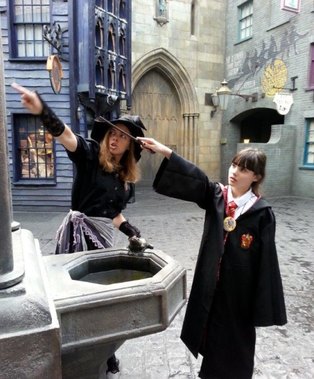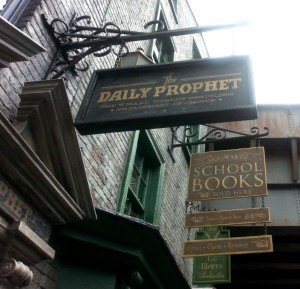 And what would a trip to The Wizarding World of Harry Potter be without a stop in Honeydukes sweet shop or Weasleys' Wizard Wheezes store with Wildfire Whiz-bangs or Every Flavour Beans…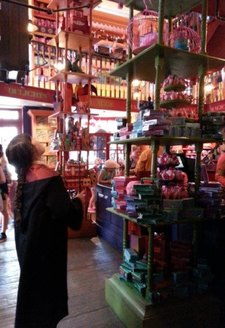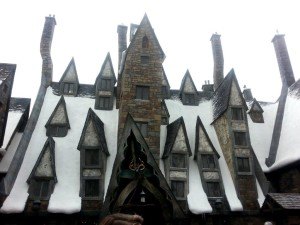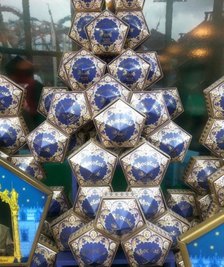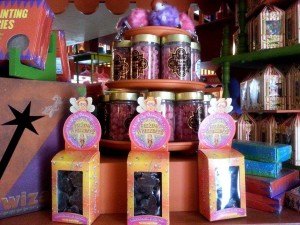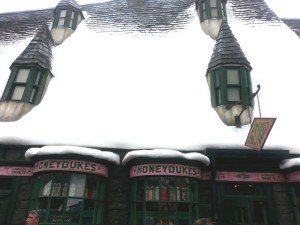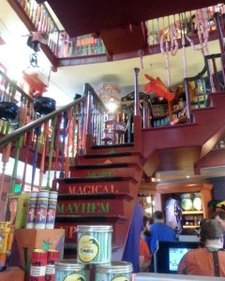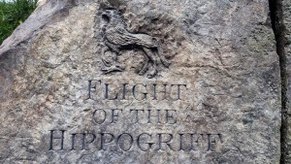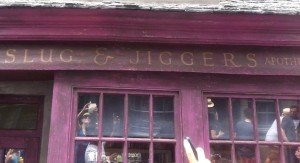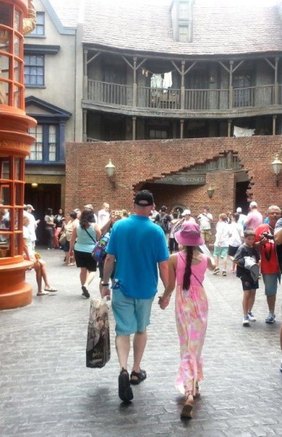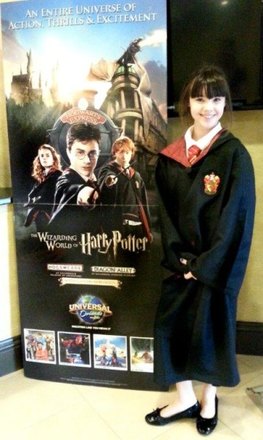 Okay, seriously, how excited is this reader ~ broomstick in hand, all her Potter books have come to life!!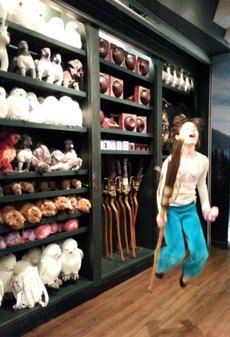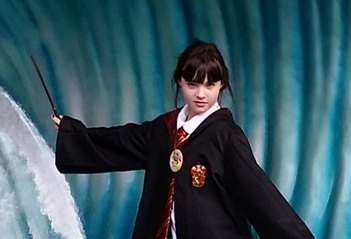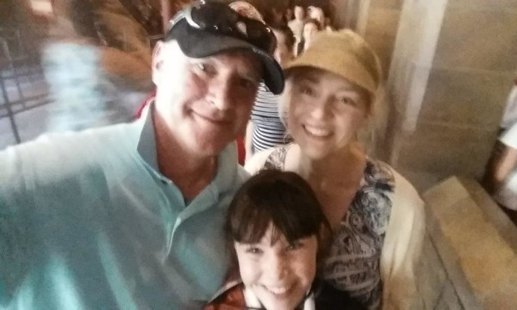 From the Muggles' perspective, Phillip & I were thrilled for our Little One and her magical week!!

The Bright Spot – A wonderful adventure for Harry Potter fans. Highly recommend it!!
To see part 1 & 3 of this story, click Part 1: Double-Digit Extravaganza for Magic Kingdom, Epcot, Titanic & Animal Kingdom.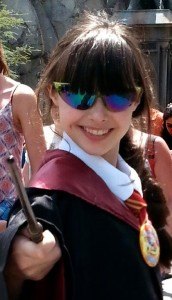 For Part 3, click: Dolphin Tale-Winter & Hope for the Clearwater adventure or just keep scrolling, it's next. 🙂
Thank you for sharing and we hope you enjoy a trip to these family-fun places in the near future.