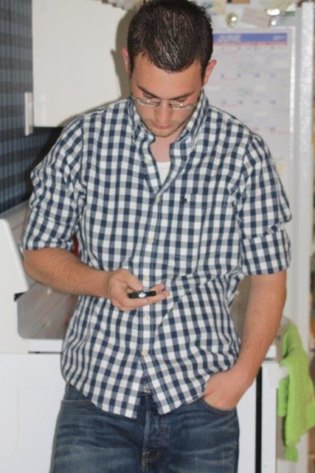 A few years ago, my husband, Phillip, held out his hand resolutely and said to our son, "Please give me your phone." Our then 19-year-old's eyes darted to his buddy and then back to my husband. "You, too," he said to the friend, holding out his other hand.
They both stiffened but did as they were asked, my husband's calm but firm voice indicated determination so they weren't about to question it.
Phillip took the phones and dropped them into a basket on the table. Then he added his Android, the I-pad, I-pods, remotes and a Blackberry.
"We are reclaiming dinnertime," I announced. "No more texting under the table, watching TV or the old 'Let me just look that up' on the I-pad. We're going to have dinner with family and friends and we're going to t-a-l-k…you know, like in the olden days…"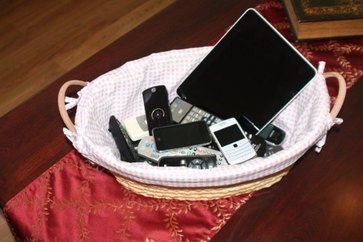 It was like sucking the life out of these boys. They sat fidgeting in their chairs, eyes shooting to their phones every time they vibrated in the basket. They were jittery, practically sweating, like withdrawal symptoms of plugged-in addicts. These teens were plugged out of the world right now and had to actually communicate for a FULL 30 minutes with real human beings in front of them.
Phillip and I are not against technology in the least. Quite to the contrary, we are social media networkers ourselves connected via Twitter, Facebook, LinkedIn, YouTube, IM, blogging, texting, and even building a number of websites for several successful businesses throughout our region. Our company,                     ID CardGuard, purely revolves around technology.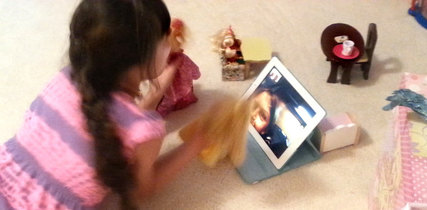 We enjoy the latest gadgets and encourage our children to learn & use technology to stay abreast of cutting-edge innovation and advancements in the modern world. We Skype with family across the ocean and Facetime with friends across the miles.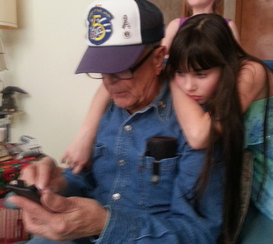 One of our greatest teachers of the latest technology is our Uncle Danny! 80 years old, he can out-teach and     out-talk any techie!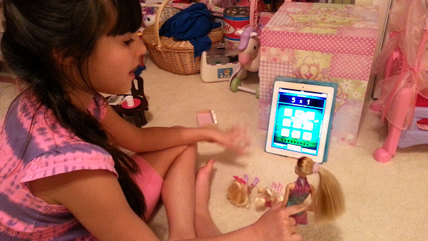 Technology can be very good if used for learning, information and fun with friends far away like playing Barbies or using the screen like the Smart Board at school for math lessons for Skipper and her sisters.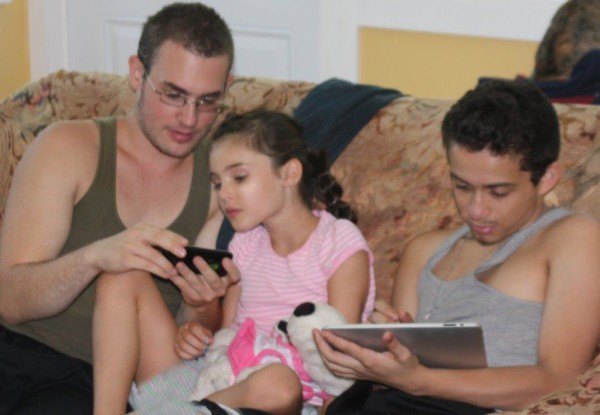 With the increased use and need for technology in our everyday lives, new limits had to be set. Call it Common Sense or pure frustration with overuse, boundaries had to be set!
When it comes to family time, enough was enough! With kids off to school early in the morning, sports and other extracurriculars taking up afternoon time, and little ones going to bed at a decent hour, dinner may be the only chance to spend quality time – so reclaim it!!
Even if it's only 2, 3 or 4 times a week together, make it count.
Get a basket & sound the call in your family. It's been years now since we've implemented "The Basket" and everyone – the family, teens and friends – all agree dinnertime is a lot more fun. We talk, we laugh, we joke, we communicate and we do it UNINTERUPTED!
One year, I was out with family & friends for my birthday dinner and someone at the table was sending out an e-mail on a small hand-held device. "I'll only be a minute," he said hastily when I gave him the eye. I asked him why he was doing it in the first place. "I send out e-mails here and there and it helps me save some time."
"Save time for what?" I queried. "You're trying to save up a minute here and a minute there for what? To create a pocket of imaginary "saved time" for something really special…like perhaps a birthday dinner with a loved one?" I don't even think he hit Send. He pocketed the device, I pocketed my pissed-mist, and the evening was lovely.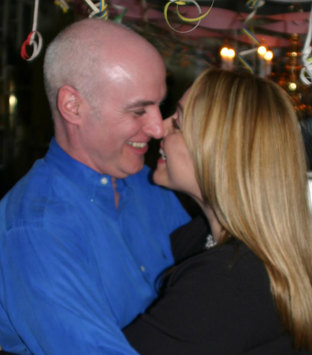 There are so many people who are texting, tweeting and Facebook-ing people they aren't with, can't see and sometimes don't really know while they are out with people they DO know who are sitting in front of them waiting for them to stop texting!
The Bright SpotTM

  – Be present with your kids, your parents and your real friends, they're waiting for you to "see" them. Put down your techno-paraphernalia, hug your kids, look in your spouse's eyes and communicate with the people in your real space.
Phew! Yes, I feel better now. Happy Parenting!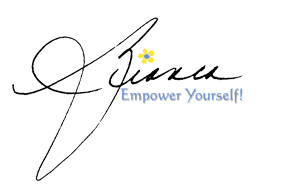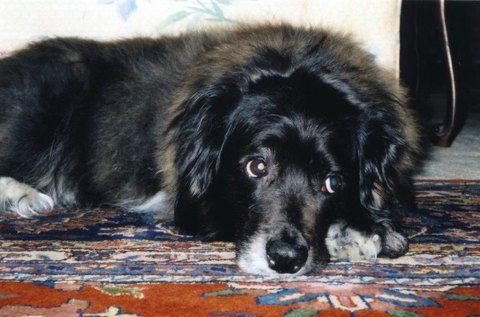 If you knew Moussie, you knew he was one of the most loved dogs in the history of forever.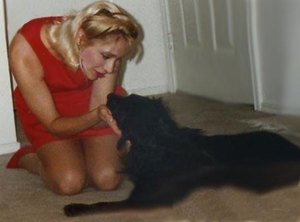 Saved from a brutal past and surviving on 2 1/2 working legs, we cherished every day together from the time I was 29 until 42.
Moussie was on air with me at the television stations,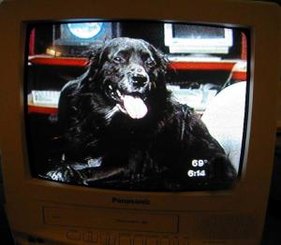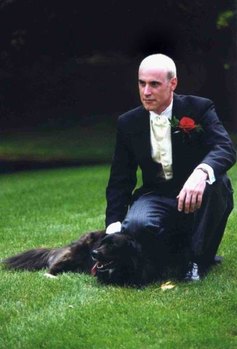 he walked me down the aisle at my wedding,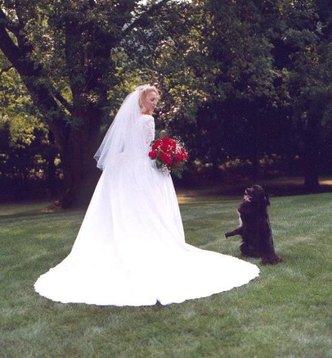 he soothed my aching heart when I lost my beloved father, he and our newborn came to work with me every day when we opened our own company, and Moussie adored our son and protected our daughter every single day.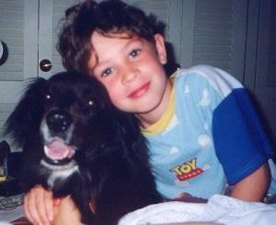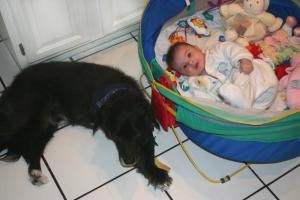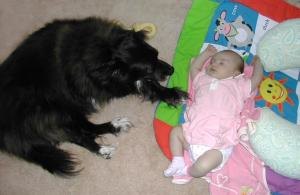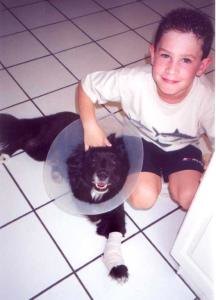 I spent the years ceaselessly protecting & caring for his broken leg & mangled paw, carried him over any asphalt or concrete, lifted him up staircases and into my car…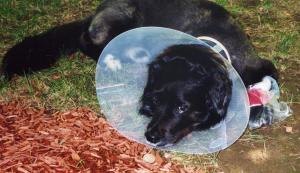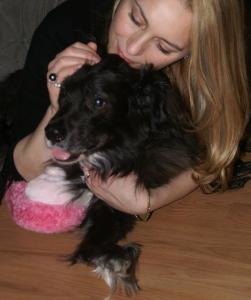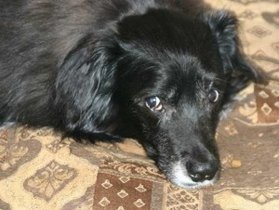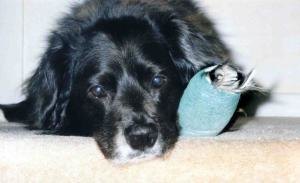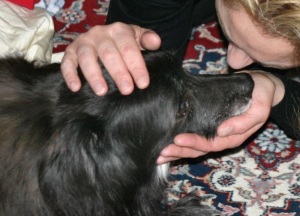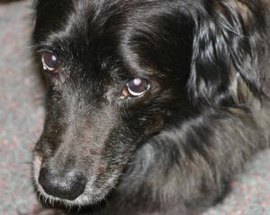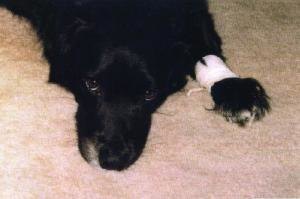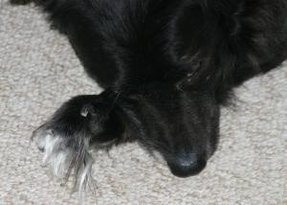 …met with prosthetic doctors in Texas, surgeons in Connecticut, boot fitters in New York, and pet massage specialists in Illinois in any effort to help ease the strain & pain on his permanently broken leg.    (Dr. Randie Shane with Moussie)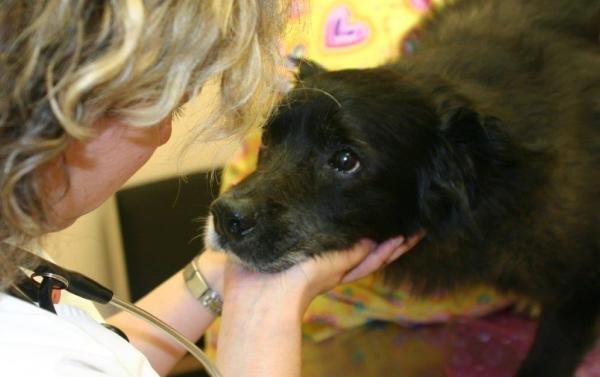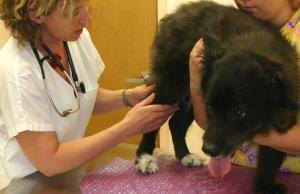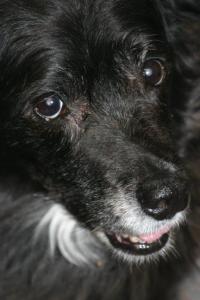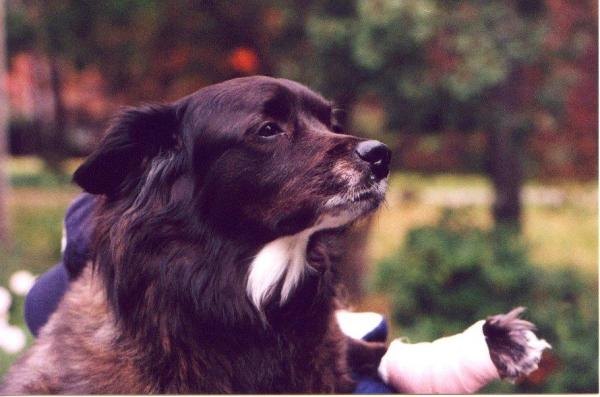 When an emergency procedure led to an overnight stay in the hospital – Moussie's 1st night away from me in an unfamiliar place – I immediately ripped off my shirt in the car and had my husband bring it to the ER vet so Moussie could feel comforted with my scent all night long.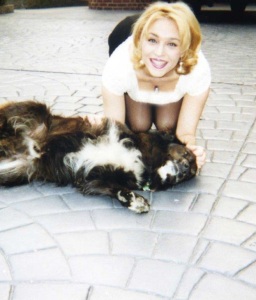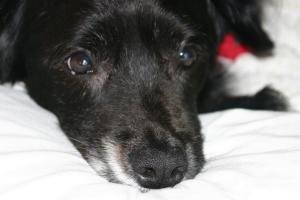 My husband & son administered an IV in his neck for weeks following.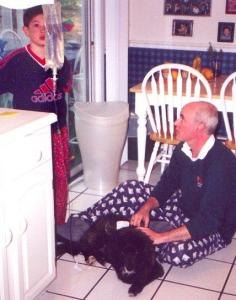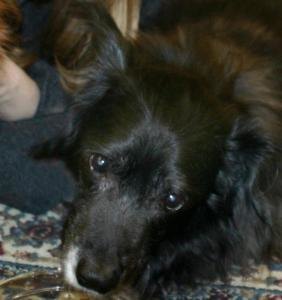 There is nothing we would not do for our animals. They are family. We are a tight family.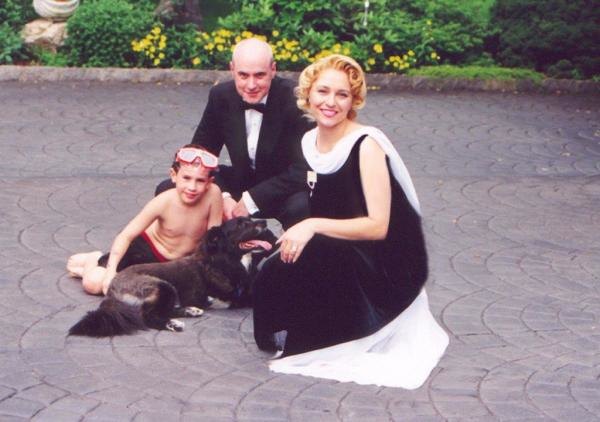 We used to jest with friends that if Moussie, Phillip and I were in a canoe and it was sinking and one of us had to get out, Phillip swims.

(Unbelievably, one person didn't get it…she said, "Oh, you have a canoe?"  *sigh*)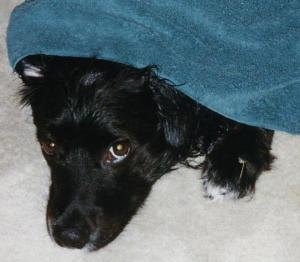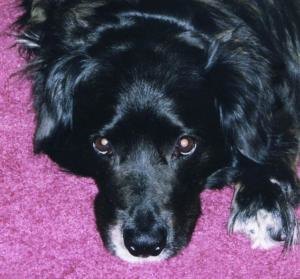 People have often quipped if they return from Heaven, they'd like to come back as one of our pets!           Here's a few reasons why: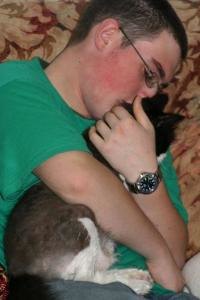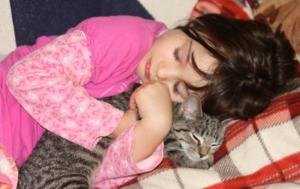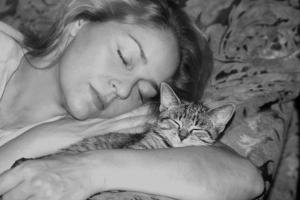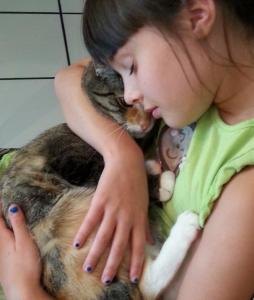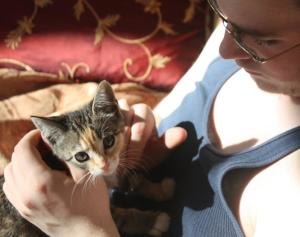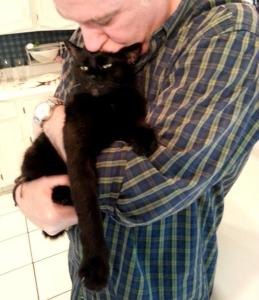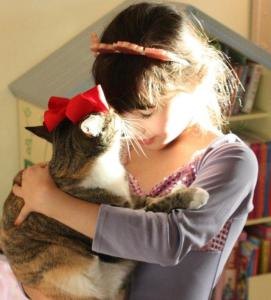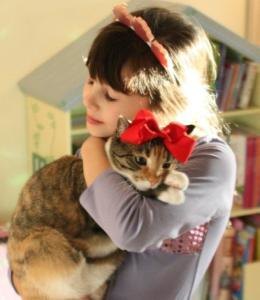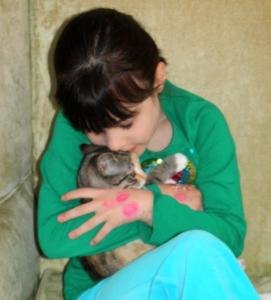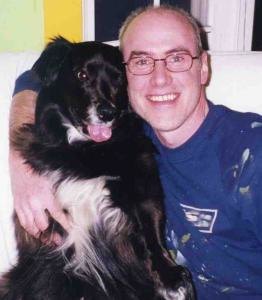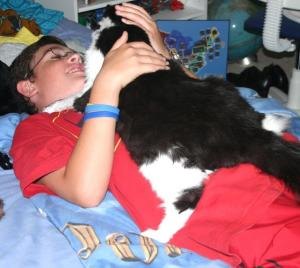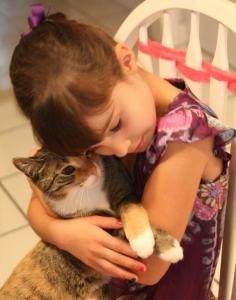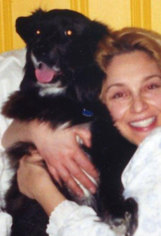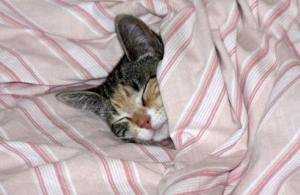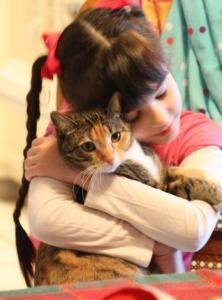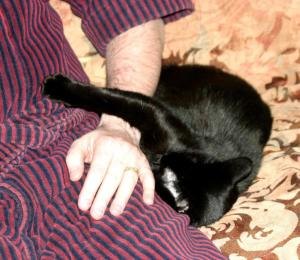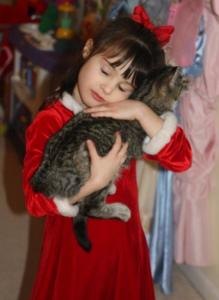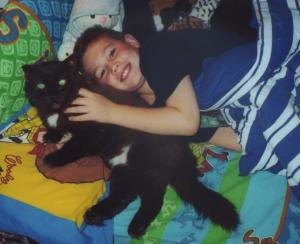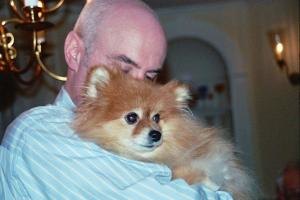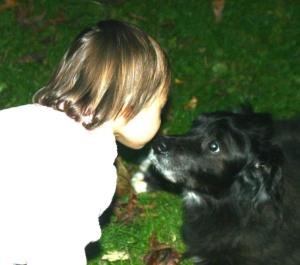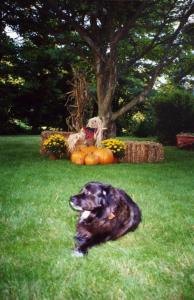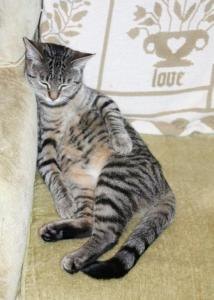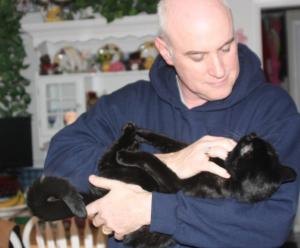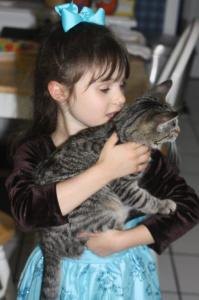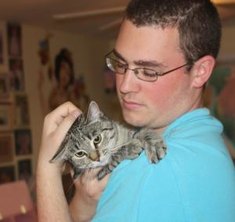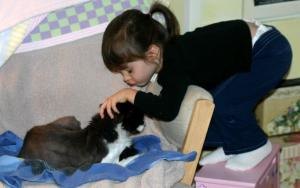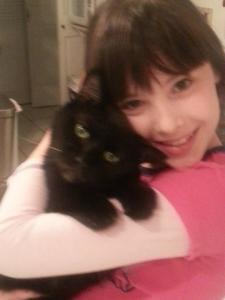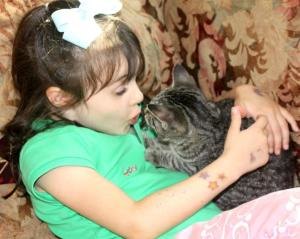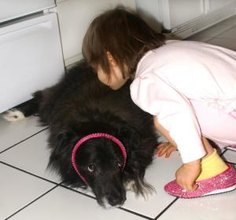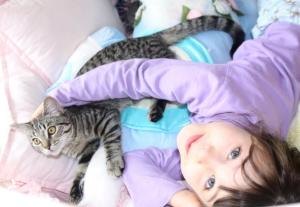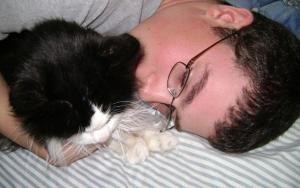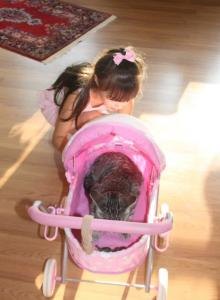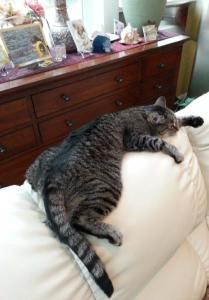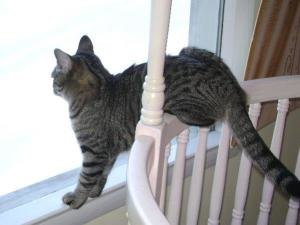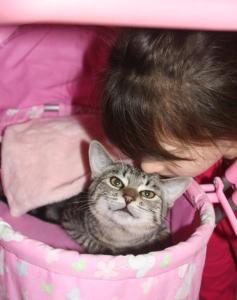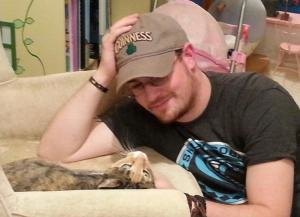 Moussie worked the morning shows with me. My neighbor, Kristi, babysat him till I was done with the noon news. She always had it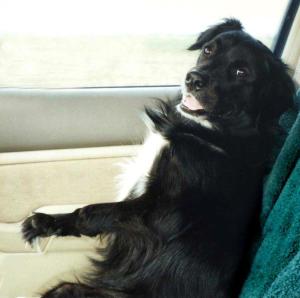 on the TV so he could hear & see me. He had many wonderful sitters: Stephenie, Adrienne, Mark, Dottie, Kep, John and Shanie, just to name a few.
Reminiscent of Steinbeck's Travels with Charley, we, too, crisscrossed the United States, enjoying adventures on the free roads, visiting many states and friends along the way.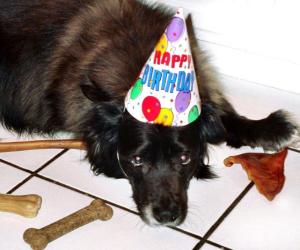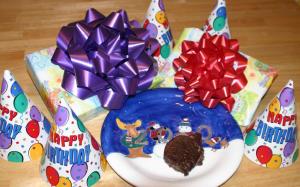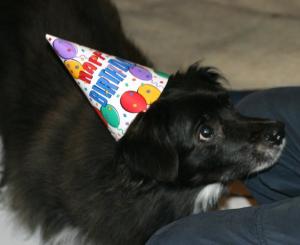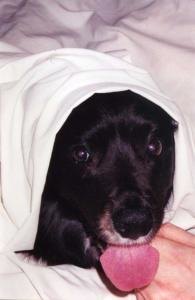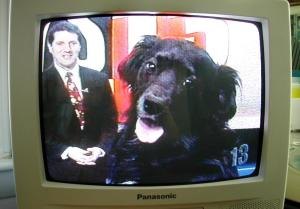 Birthday dinners of filet mignon, cuddles under the covers, drive-in trips to Sonic, and his fun job at the TV stations listing the school lunch menus on the morning show and assisting with the weather, and even the contest "Where's Moussie?" for viewers spotting him around town. Moussie was loved and cherished every minute of his life in our family.
Raised by grandmothers & mothers who were healers and lovers of animals, it was natural for Phillip and I to instill deep compassion, respect and love of all animals. All children should be taught kindness toward every creature, big & small.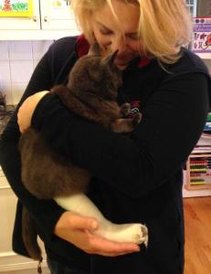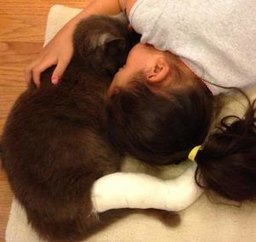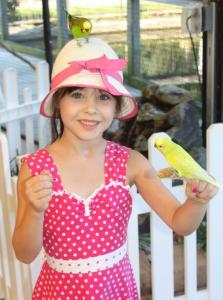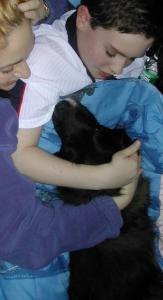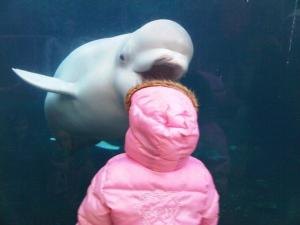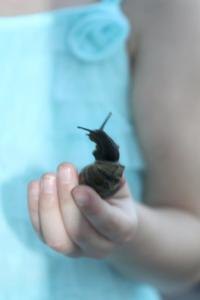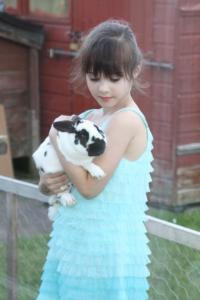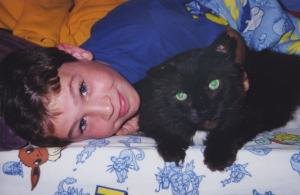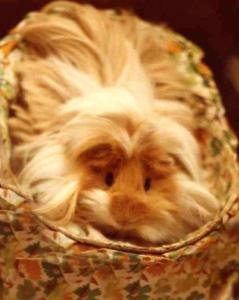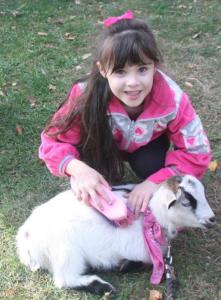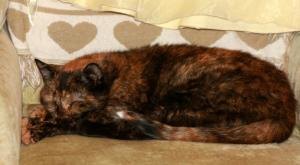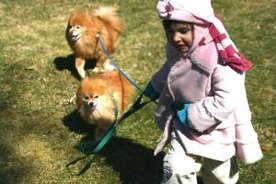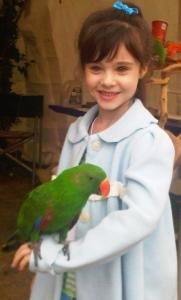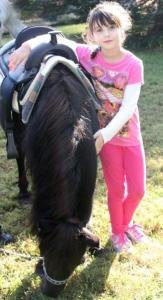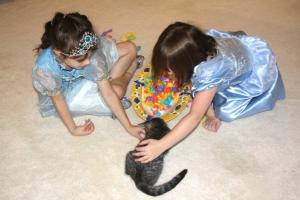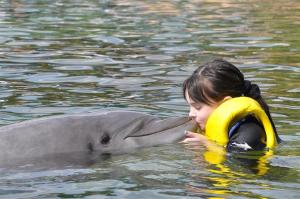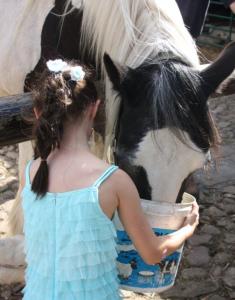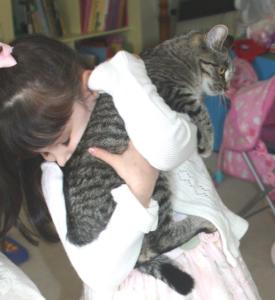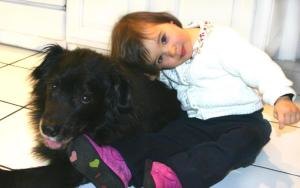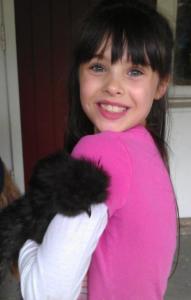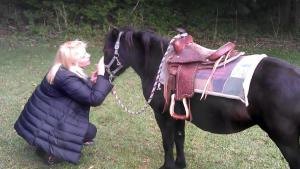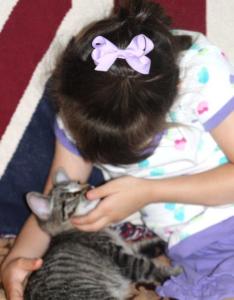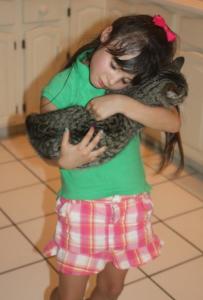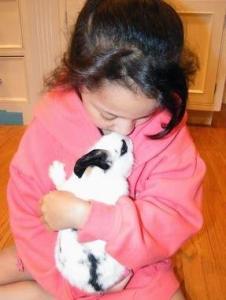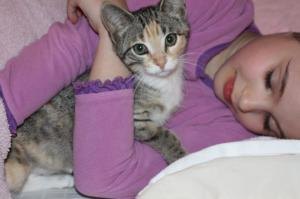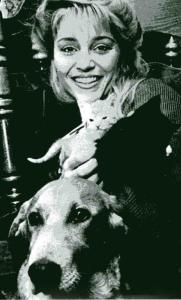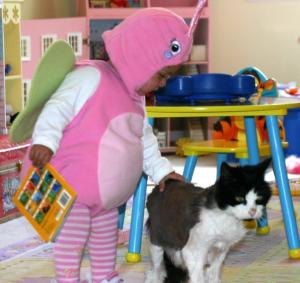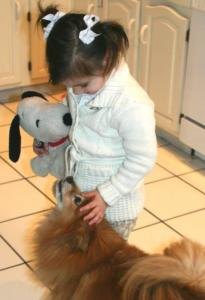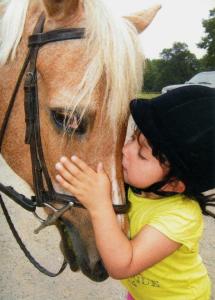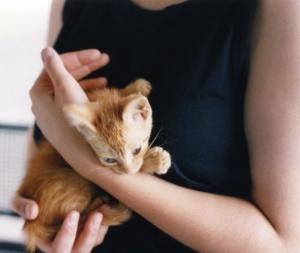 No words were better spoken than those of Don Vincenzo Giobbe, circa 1700: "…and I whispered to the horse: trust no man in whose eye you don't see yourself reflected as an equal."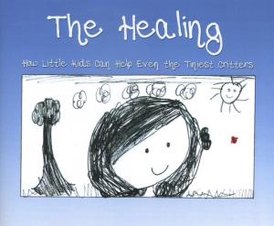 Such is our belief for all animals…so it is no wonder our 8-year-old daughter published her 1st book, The Healing, How Little Kids Can Help Even the Tiniest Critters, and she has been busy with author's visits/book signings and will sit on a panel of doctors & healers in a few weeks to discuss her book from a child's perspective. (Author's Visit with 77 children/10 adults)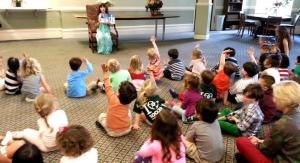 Teaching children to use gentle voices and soft hands is so important.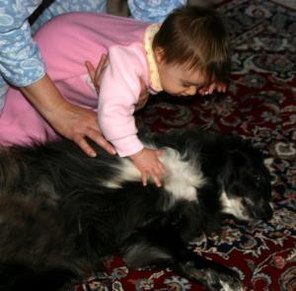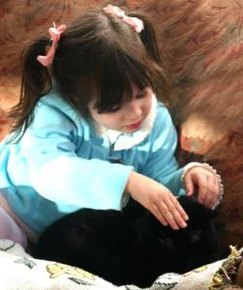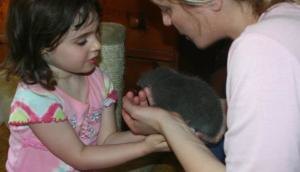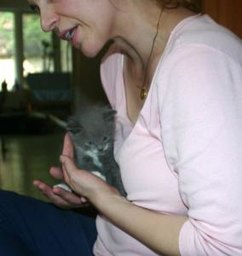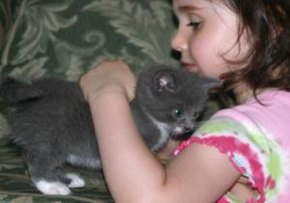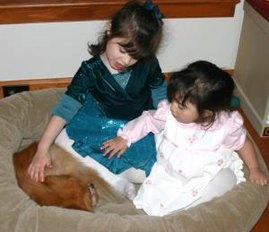 Teaching kindness, compassion, respect and tenderness is the premise for my children's book,        Moussie Tales, due out when I finally find the perfect illustrator who can actually capture Moussie's eyes, an ongoing search, indeed.
The understanding and care you show your children yields understanding and care to those in the world around them.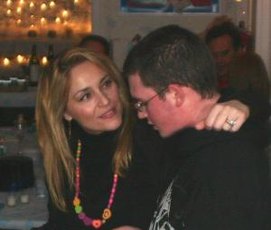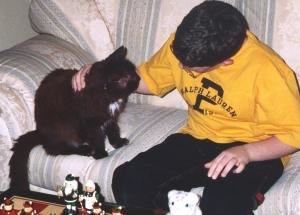 Over the years, Moussie thrived along with all of our family's animals and life was great.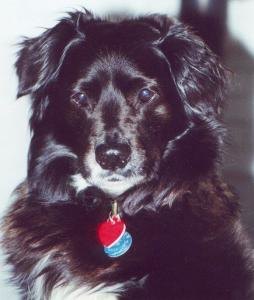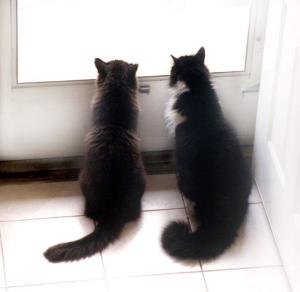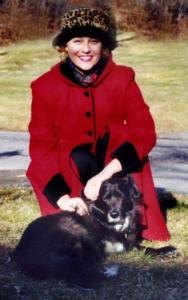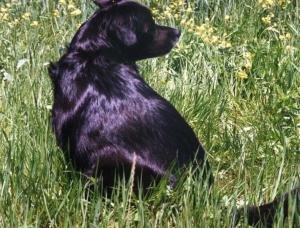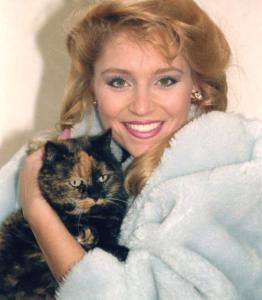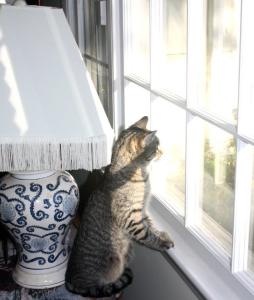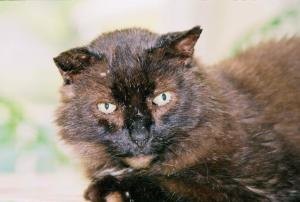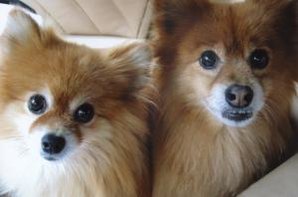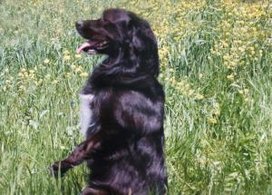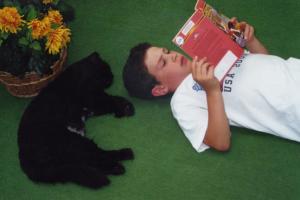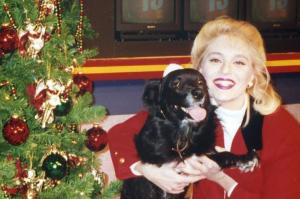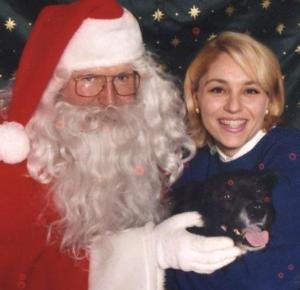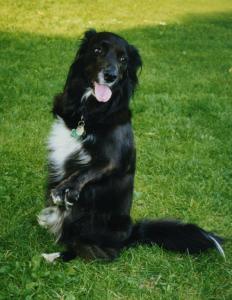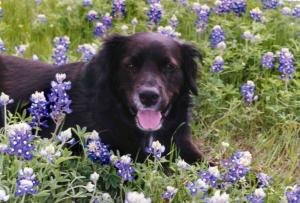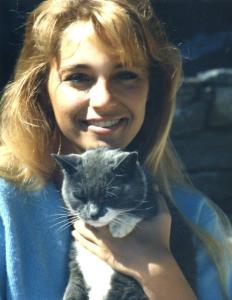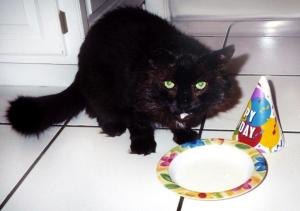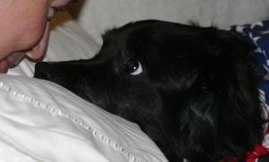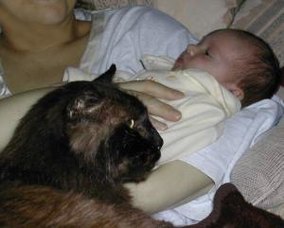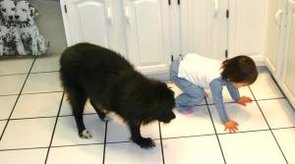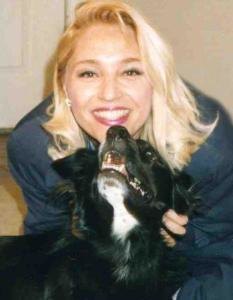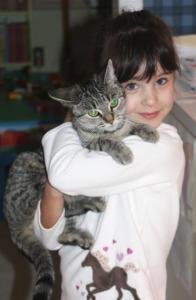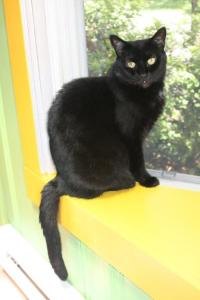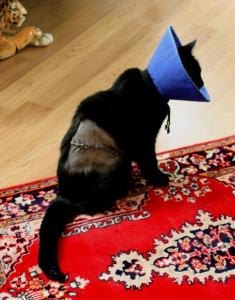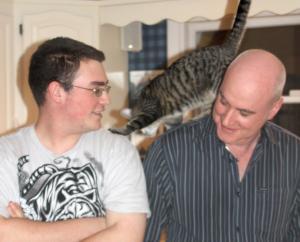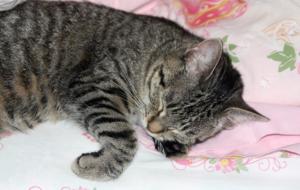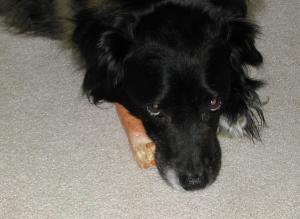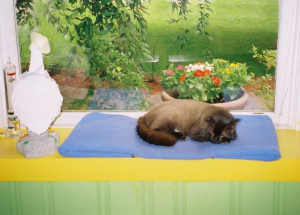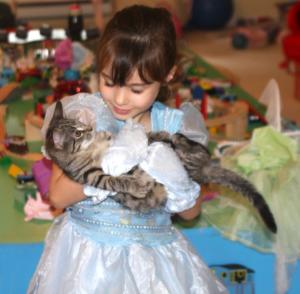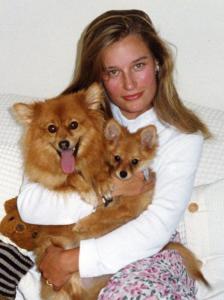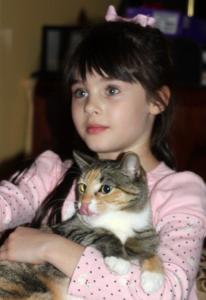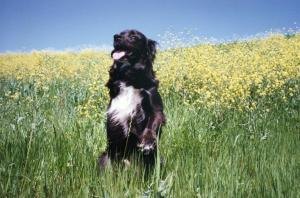 We spent many beautiful years with Moussie, and when he passed away, a huge part of my heart went with him. (Getting the worst news ever from the vet on my 42nd birthday)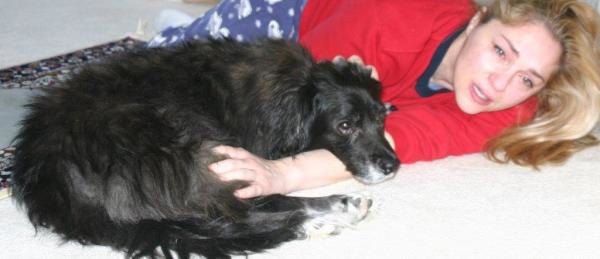 Saying our good-byes.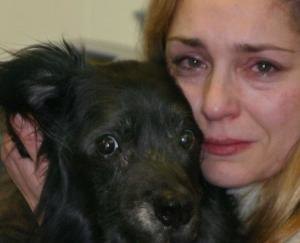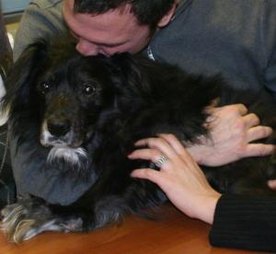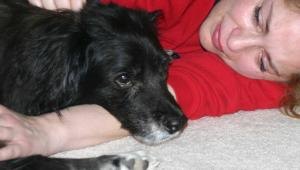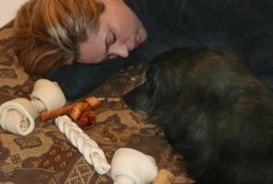 Days of yesteryear…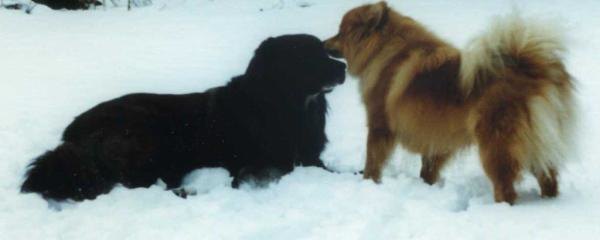 The final goodbye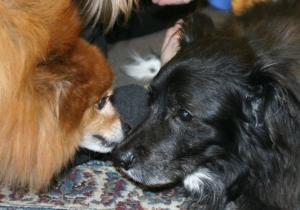 Shattered and lying in bed, I wrote Moussie a letter that raw and painful day he crossed over Rainbow Bridge waiting till I would once again embrace him in my arms. I didn't know my husband found the letter on my laptop and built an entire website dedicated to Moussie around it! Www.MoussieTales.com People wrote the loveliest comments on his Remembrance Page, thank you all!
The Bright SpotTM

- Our darling Moussebaby brought us years & years of joy. For that, we are forever grateful. When our neighbor brought us The Rainbow Bridge poem, it was the only thing that eventually comforted me. Picturing Moussie running freely without pain, the wind flapping about his beautiful soft ears, eased my pain. Until I hug you again, rest my sweet, precious Moussie. I love you!!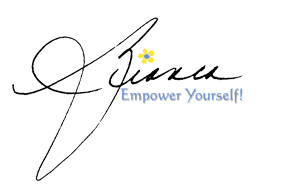 Week 1: Lost 21 pounds combined in a week – Bianca 12 & Phillip 9 
Week 2: Lost 38 pounds combined in 2 weeks – Bianca 21, Phillip 17 
Week 3: Lost 47 pounds combined in 3 weeks – Bianca 26, Phillip 21
Week 4: Lost 53 pounds combined in 4 weeks – Bianca 30, Phillip 23
Week 5: Lost 58 pounds combined in 5 weeks – Bianca 32, Phillip 26
Week 6: Lost 61 pounds combined in 6 weeks – Bianca 33, Phillip 28
Week 8: Lost 68 pounds combined in 55 days  – Bianca 40, Phillip 28
Lose 25 – 40 pounds in 40 days guaranteed! Never gain it back!
Call or text Dr. Werfel: 845–590–9764 for consult & testing.
Use Promo Code: "Bianca" for a special offer!
If you've been packing on the pounds lately, it may not be what you think!! Here's the scoop on surprising reasons why that might be & an answer. Last Christmas, I was rounder than usual but felt okay: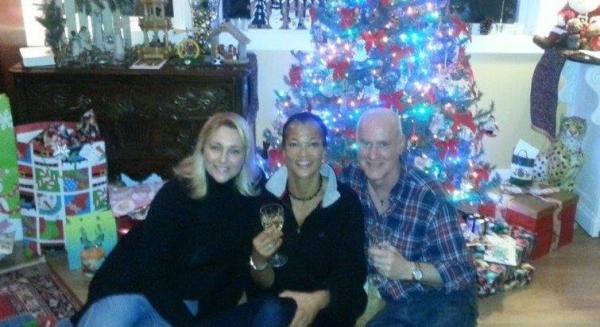 11 short months later, I'm thinking who's this girl in the mirror?
Seriously, what was going on with my weight? Button-downs burst open at the bust line. Zippers refuse to budge at the waistline.
I was always long & lean as a child & in my 20s, 30s & 40s. I've always gotten away with a few pounds here & there because I'm tall.
To get an idea of my body type, here are some photos of yesteryear…and at the bottom will be the photos as a puffball! At the end of this journey, we'll show you a series of photos guaranteed to fright!
……………………………..20s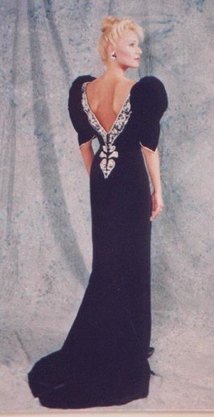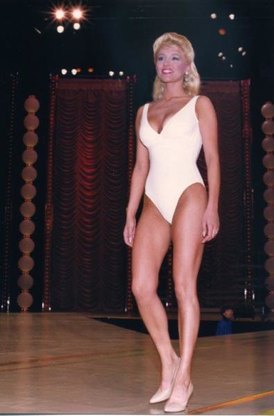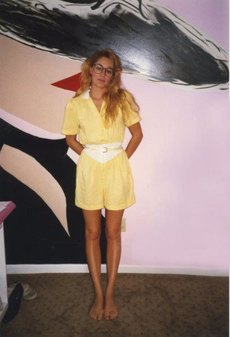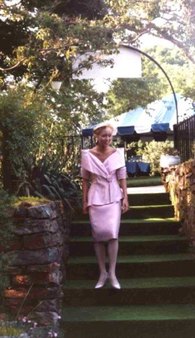 ………………………………….30s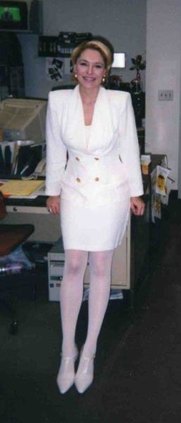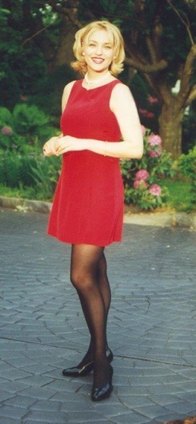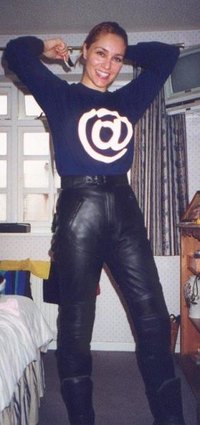 ………………………………….40s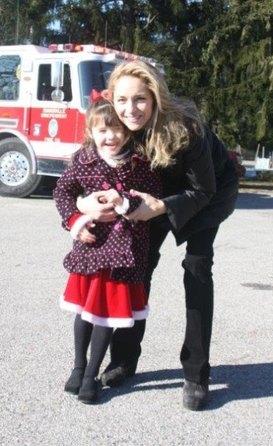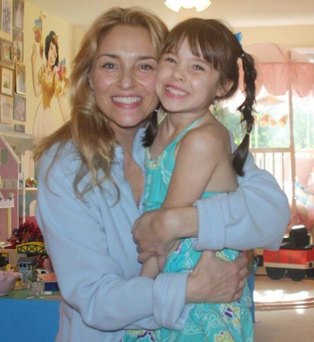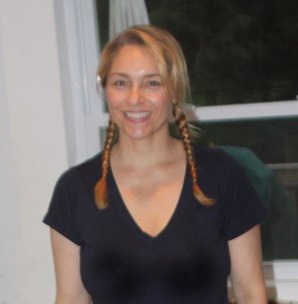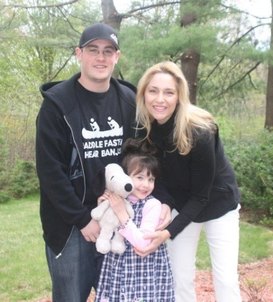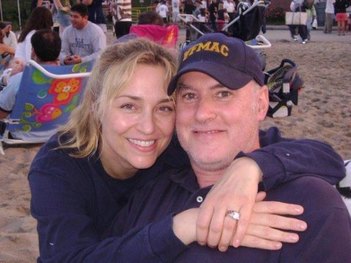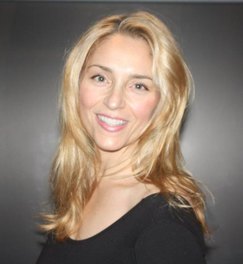 ………………………………..Late 40s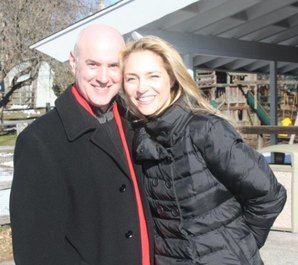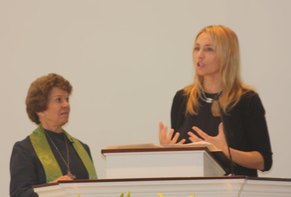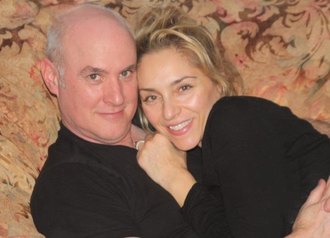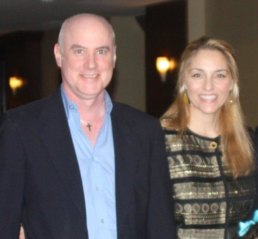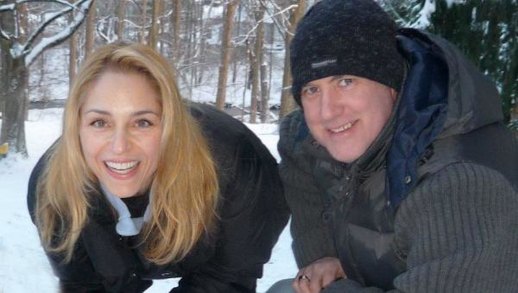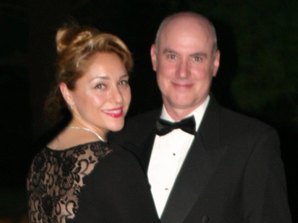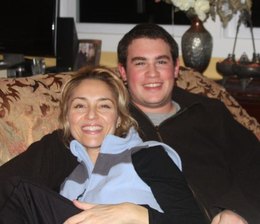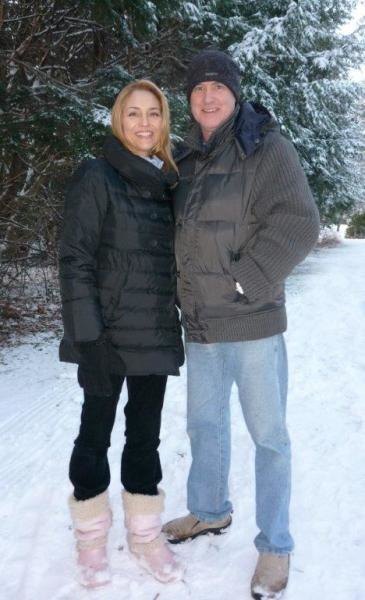 ……………….>>>>>>>>>>>>Here I am end of March this year>>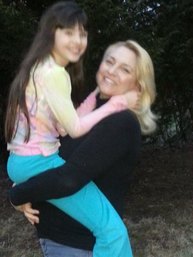 But now I've passed the margin of slack-ability! And I couldn't understand why.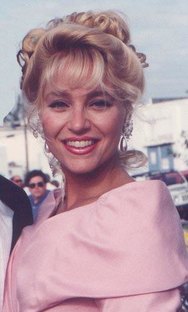 I've always taken good care of my health. I don't smoke. I don't drink. My heart is strong. My cholesterol is good. I wear the best moisturizers, use salon products for my hair and I still only buy my makeup from the very best – from my years-ago TV makeup consultant, owner, Gail Hayden of Maquillage Makeup Media, in Dallas. I've eaten the same Greek salad with vinaigrette dressing every week for the past 15 years, I love fruits & vegetables, and I buy my family good foods.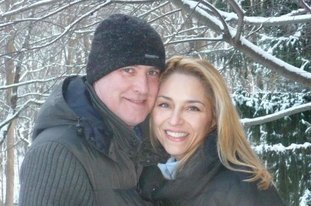 True, I have a demanding sweet tooth – chocolate is definitely my weakness! – but it has never caused me this much gain.
And true, this year there was a lot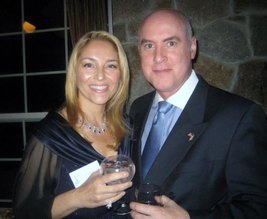 more late-night writing accompanied by late-night noshing, burning both ends of the candle, owning our own company, busy-busy-busy with PTA happenings & school events, working at the radio station, running in & out of New York City for work, and loads of family & friend activities.
Here's a tidbit about night eating, according to an article in Shape magazine & Steven Shea, Ph.D., December 2014, "It's the work of your circadian system, which amps up cravings come sundown…" "Your food urges peak at 8pm and stay high until midnight." Sound familiar? Watching night-time TV & munching… And for me, it's writing into the wee hours, I just love it!!
There are many shocking reasons why people gain weight. Many think it's because someone ate too much. But that's not necessarily the reason why 1 in 3 people in the United States is now obese…a true epidemic! Below is a list from an article by Jeff Roberts earlier this month, The 5 Surprising & Less-known Reasons You're Packing on the Weight:
1.) 30 million pounds of antibiotics are used to raise livestock in the United States each year!!! The meds are used to stave off disease and promote weight gain!
2.) Growth-enhancing drugs are also pumped into livestock to fatten them up. What do you think those drugs are doing to the humans who consume them? Many countries have banned these growth-enhancers!
3.) If you're not eating organic, you may be eating genetically-engineered wheat, sugar, soy, corn and other grown products.
4.) Many cosmetics, household products, plastic storage containers, and home cleaners contain hormone disruptive chemicals.
5.) Artificial sweeteners may actually increase your appetite & stimulate fat storage in your body. Diet foods are not what they are cracked up to be. Eating raw & fresh foods is best and most natural for our bodies. Junk food is targeted and marketed to children. As Mr. Roberts points out, when was the last time you saw an ad for apples or kale?
So here are some early photos of our journey. A far cry from just a while ago on the couch. Then & now: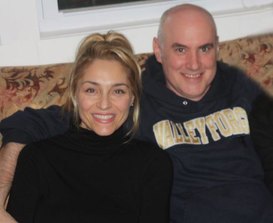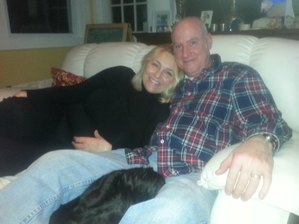 Not only have we pudged out, we've aged because of it. Here are more pics from this week. I feel like a snowman with these 3 extra tires around my midriff! And just so you can see even more of our roundness, we changed into brighter tops: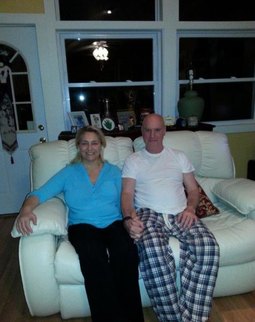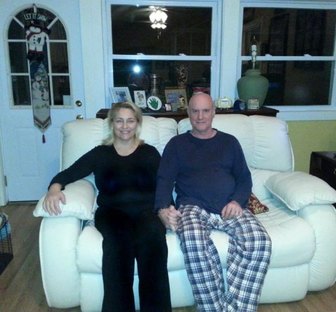 …I thought the fatigue, gain and aches & pains had to do with age. I hear so many folks quip, "It's all downhill after 50," or I hear ads that women over 40 will experience weight gain, weariness and bloating.
Well, apparently, that's all malarkey!!!
Dr. Howard Werfel says, "There are 90-year-olds who are kayaking or doing yoga somewhere in the world right now, and 40-year-olds who are creaking & groaning throughout the day. It has nothing to do with age!"
Oh, well there's good news!!
I heard an ad for Dr. Werfel on the radio where he said people can lose 25 – 40 pounds in 40 days!!  
G-U-A-R-A-N-T-E-E-D!!
All natural! No prepackaged foods, no shots, no cravings, no surgery, no hunger!!
The good doctor did it himself! 220 to 189 in 40 days!!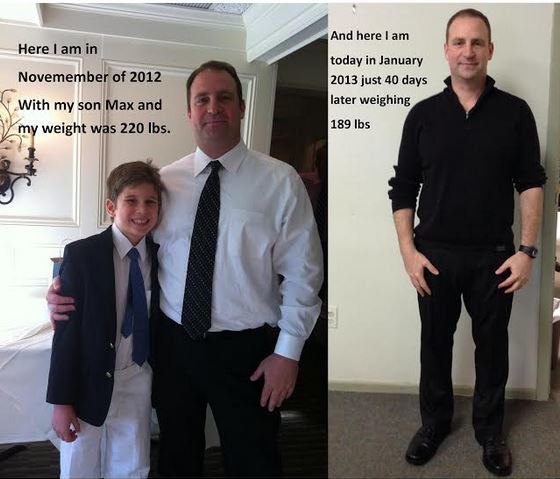 Call/text Dr. Werfel: 845–590–9764 for consult & testing. Use Promo Code: "Bianca" for a special offer!
Why is there no hunger? "Your appetite will naturally be satisfied by the 2,000 to up to 7,000 calories of fat you will be burning per day due to the weight loss program!" "We are not aware of any program on the planet that can do what this program does…" So I wrote down his phone number and tucked it away.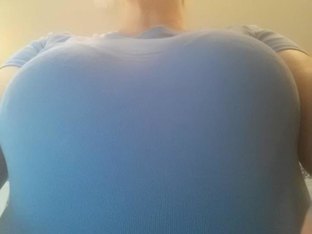 I was tired of feeling tired and my breasts became huge. Yeah, to some that sounds great. But it's not – they are boobs out of control! Hauling around heavy breasts is no easy task!
(<<Look! My neck didn't change – but it feels like the twins are taking over my body!)
Dr. Werfel's program is fast, easy, affordable and guaranteed! And I know when I lose the weight, my breasts will go back to their normal size!
About a week before I finally called the doctor, I was in the store picking up 2 plastic tubs of kitty litter. That's the key…I was picking them up trying to heave them into the shopping cart by their metal handles. Phew! I thought, how much did those buckets weigh? That's when reality hit: I weighed the combined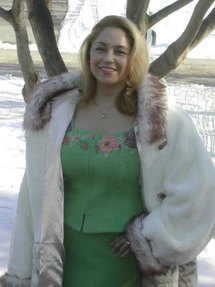 pounds of those kitty litter tubs! I was hauling around 2 buckets of kitty litter on my back wherever I went. NO WONDER I WAS FLIPPING EXHAUSTED!!
But then came November 11th. A mom from school asked me why my father wasn't sitting with the other vets by the flagpole at a big, school-wide Veterans Day ceremony. "He's my husband."
Yes, you can imagine she just wanted to vanish into oblivion at that moment. But the fact was I was turning pleasantly plump and Phillip was not only rounding out but looking older than his years. After all, he's only 3 years older than me.
……………………………………………….  * * * * *
(pic long ago…)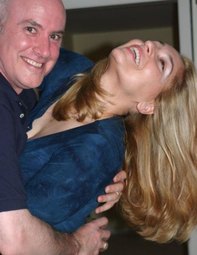 He rocks my world! To me, he's as hot as he was the day I met him. To him, he'll say I'm as lovely. Good man! We don't see each other's faults, roundness or laugh lines. We joke about our tummies. But now I knew it was time to get serious about our health.
I pulled out Dr. Werfel's phone number and made an appointment that would change our lives.
The doctor explained why any diet or program anyone attempts often ultimately fails. More times than not, people actually gain back even more weight. The doctor explained how this program will have anyone losing 25 to 40 pounds in 40 days, guarante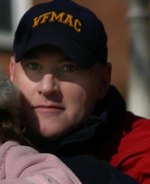 ed! And how & why you will NOT put the weight back on!
The doctor said it was a mix of unbalanced hormones and outside factors contributing to our gain and the epidemic spreading across this country.
I came to learn that there are hormonal disruptors in our everyday products such as certain toothpastes, facial cleansers, lip balms, vinegars and even frying pans!

Here's an example from the program's manual. It's very specific and eye-opening! To get a complete list, try this program by calling Dr. Werfel today for consultation/scan at 845-590-9764. Use Promo Code: "Bianca" to get a special offer!
Phillip and I are doing this journey together. Dr. Werfel put us through the series of tests. The program is customized to every individual. Every person has a different reason why they can't lose weight. Dr. Werfel pinpoints it through special technology & tailors the program to your body.
After our evaluations, test results showed my metabolic rate is that of the 78-year-old – what! Phillip's is 64! My visceral fat level – the dangerous fat that the gathers around your organs and waist (a.k.a. tummy fat, "middle-age spread") that even give off their own !hormones! is a 10. It should be 6 or under making me at risk for stroke, diabetes, and other weight-related ailments. Phillip's is 12!
Can't believe in the middle of our 1st Week we had the ULTIMATE test!! T-H-A-N-K-S-G-I-V-I-N-G!!!! The foods, the smells, the desserts, the cozy eating atmosphere! But you know what Phillip and I had? Dr. Werfel's coaching and his tools to get us through it. Not only did we have a spectacular family & friend event, but we lost a combined 3 pounds!!!
The manual from this program says, "You can do whatever you put your mind to, whatever you plan for: as long as your plan is right and your commitment is strong! I want you to inspire people. I want someone to look at you and say because of you I didn't give up! So stay committed and let's get started!!"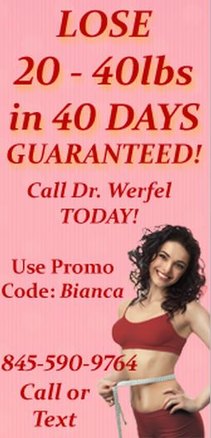 The Bright Spot  - That's the message with this system. So get some answers today. Call or text Dr. Werfel right now for a consultation & scan at 845-590-9764. Use Promo Code: "Bianca" to get a special offer!
In a few weeks, I will be posting that frightening series of pictures – yup, all in a row! – that we've been capturing during this journey. From Ewwww to Ahhhhh…you will be amazed!
www.40DayReset.com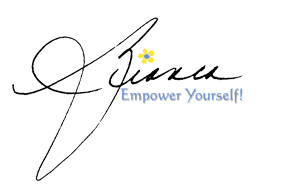 "The love you take is equal to the love you make," oh, how I love this passage from The Beatles!
Like sponges, with unconditional love, your children will not only pass your love back to you a million-fold, but to their children and to the world. Ode to a good, ole fashioned snuggle!!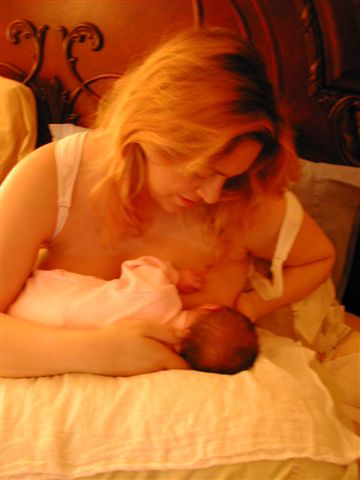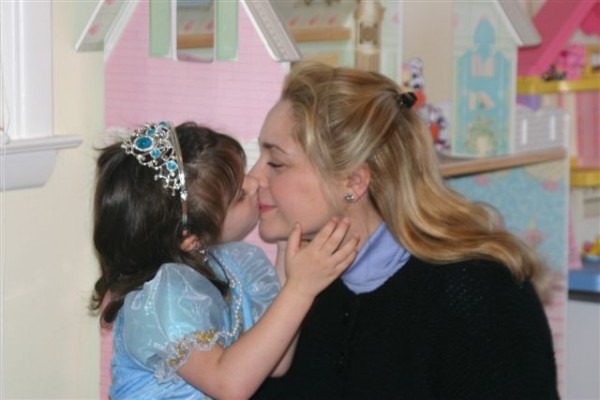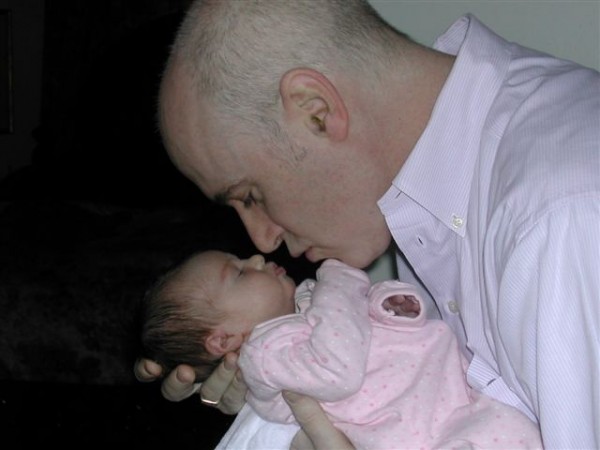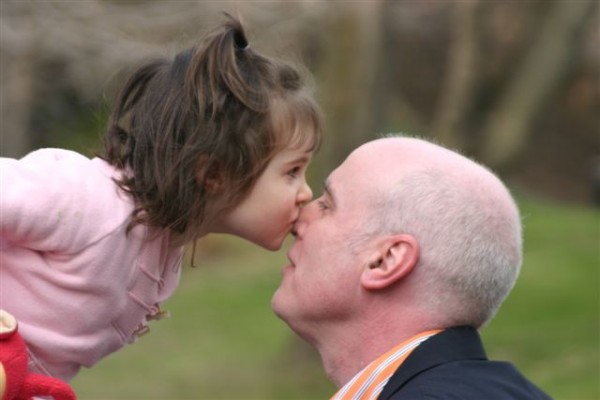 They are the mirrors of your life…set the examples of love, kindness, gentleness,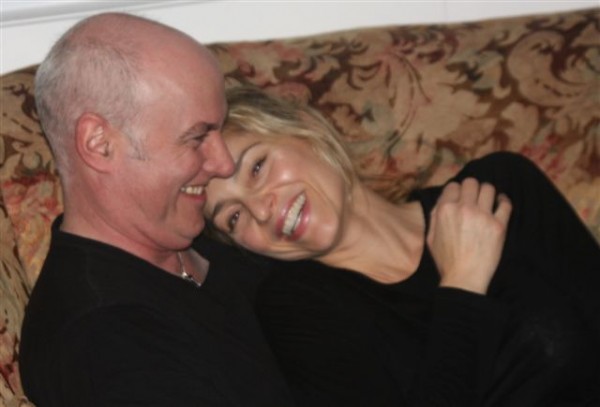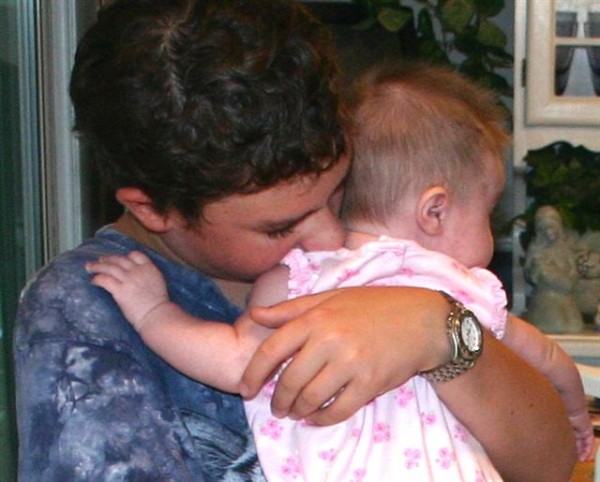 They are the Superheros to each other…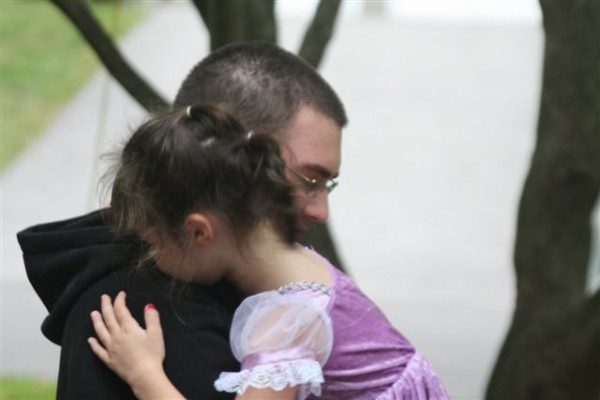 And with love…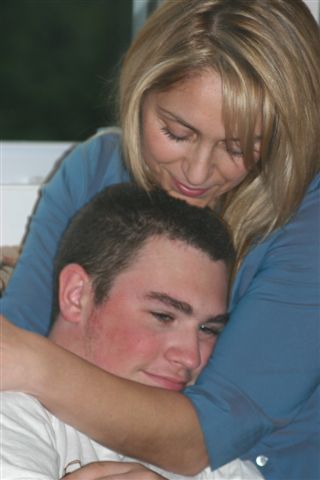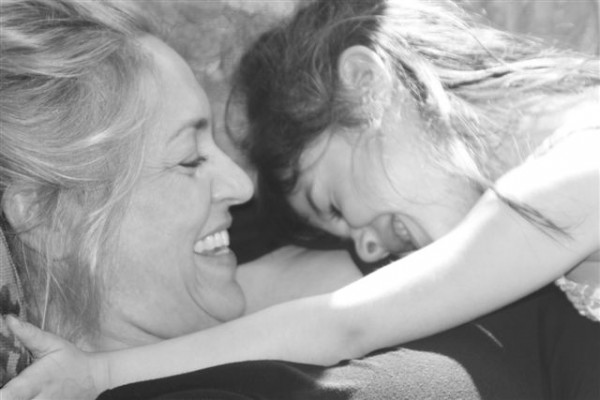 and understanding…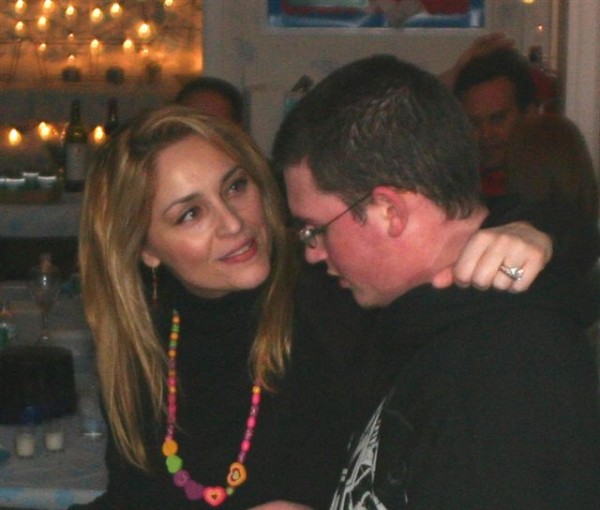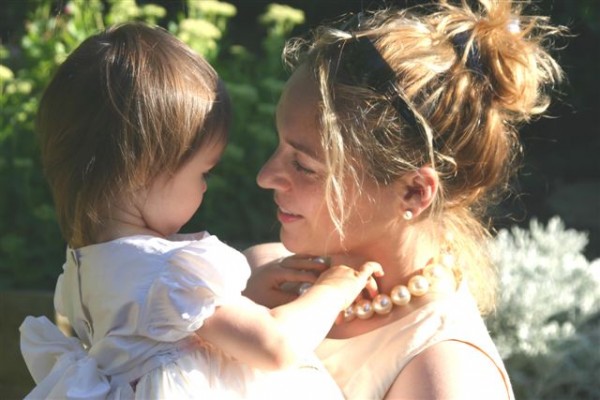 they will blossom into giving and nurturing young folks.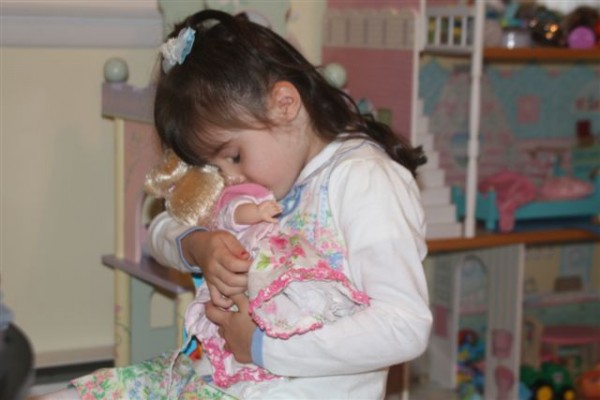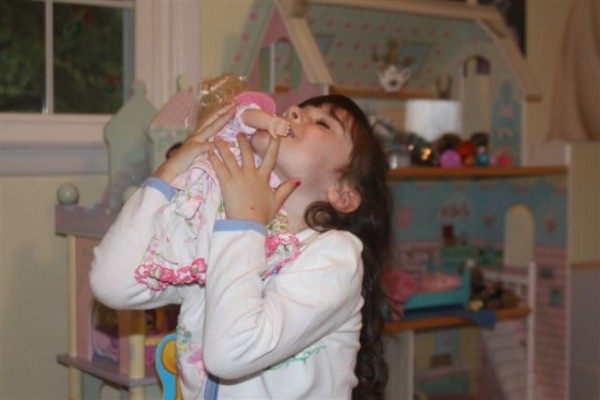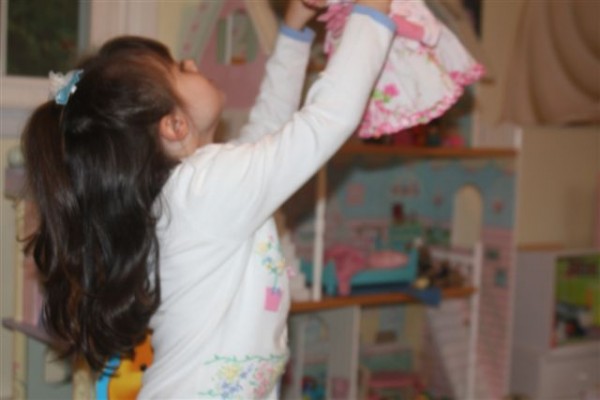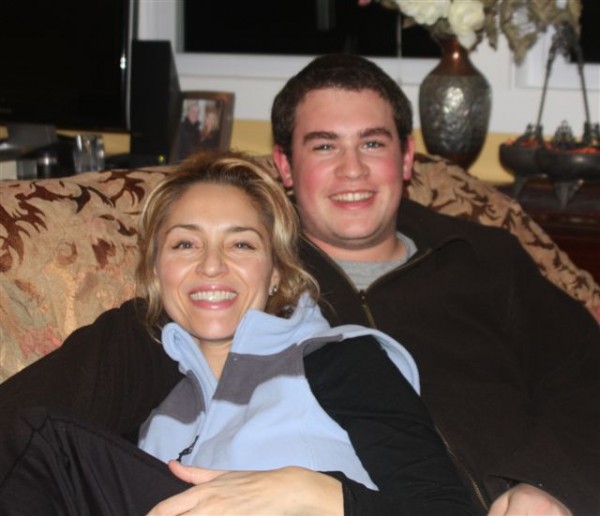 Snuggle your children and it will come back to you and the world many times over.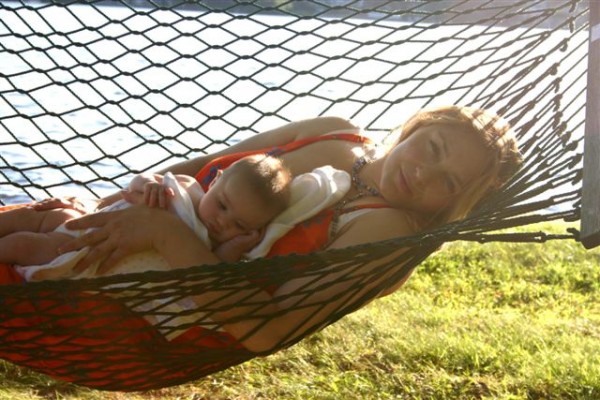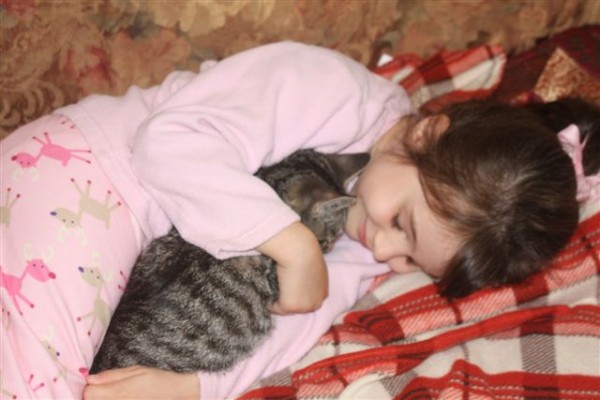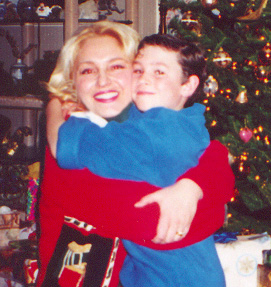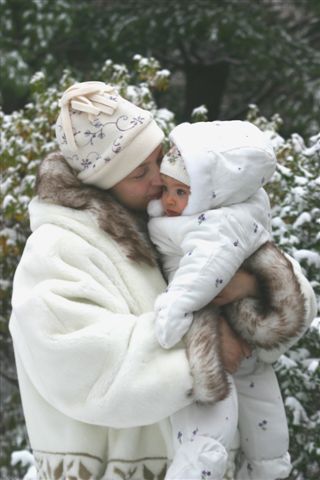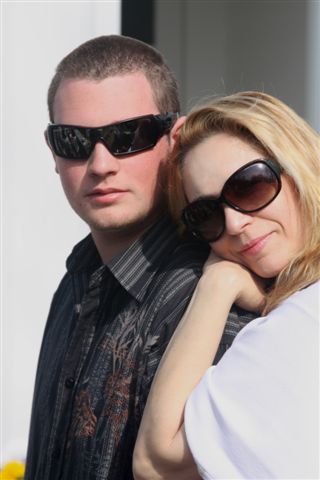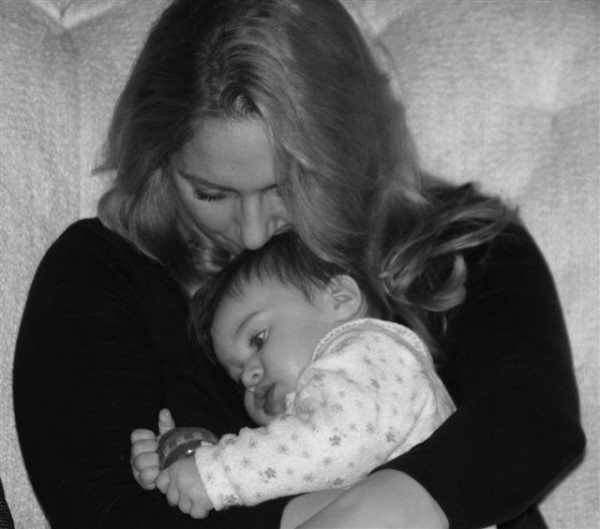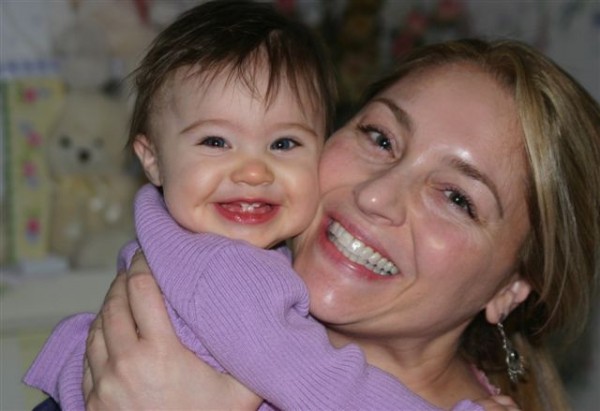 The Bright Spot

– the natural and giving nature of children.
Such a joy! So grab your kids and snuggle away!! And watch the sun shine in your life with smiles!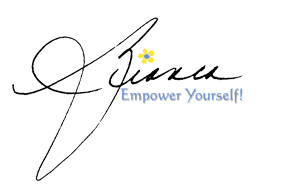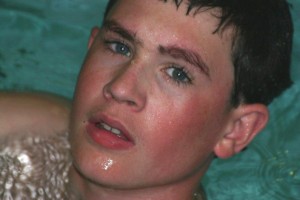 Is he a kite-flyer?  Is he a trampoline-flipper?  Is he a bike-fixer?  Yes, he's Superhero Big Brother!!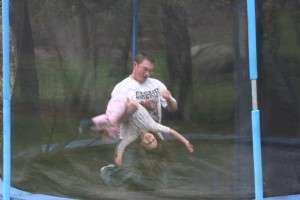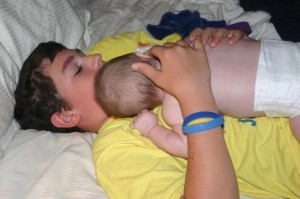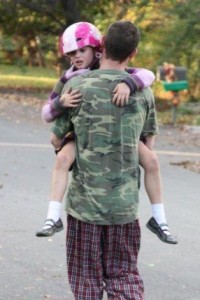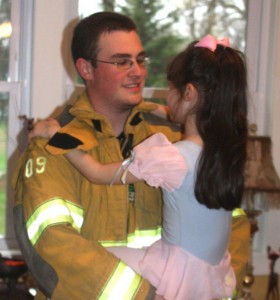 A hurricane protector, a shoe-tier, a cookie dough-maker, a tree climber, a boo-boo fixer, an Easter egg opener, a stuck zipper fixer, a skating racer, a perfect-pumpkin-picker, a snuggly dude, a super swing-pusher, the best storyteller, the technology teacher, the family-endorsed official opener of all packaged holiday toys, and, of course, an honorary member of the stroller posse! But most importantly, the kindest big brother who nurtures and protects his baby sister.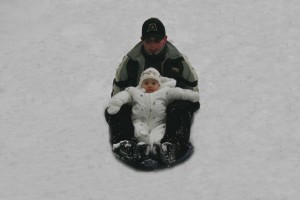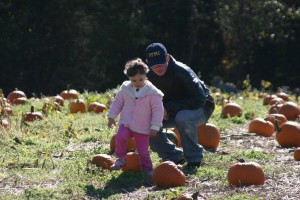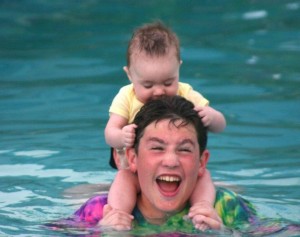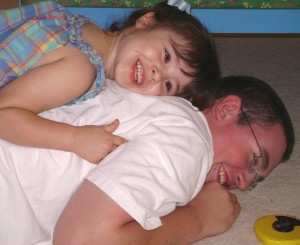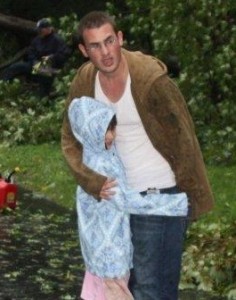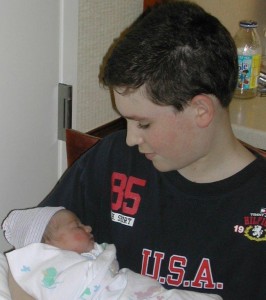 People often ask how we got such phenomenally-bonded children. As parents, when you show love, tenderness and respect to each other and to your children, it filters through the family, growing and bonding it together with immeasurable strength.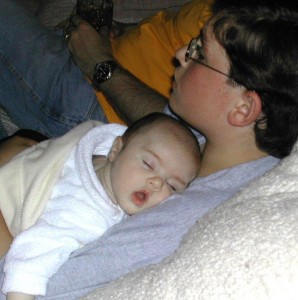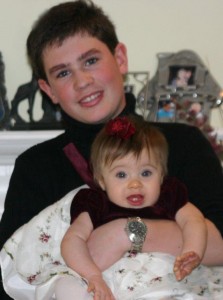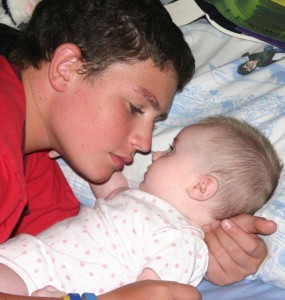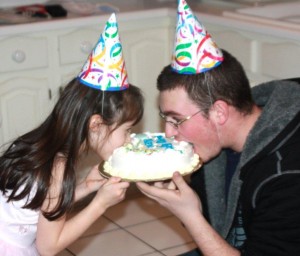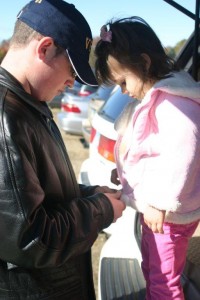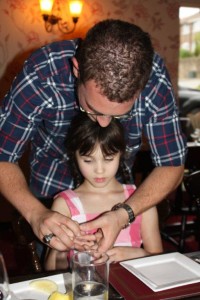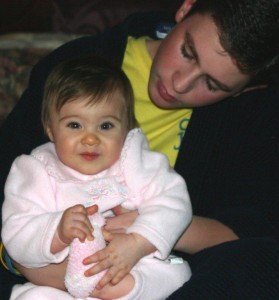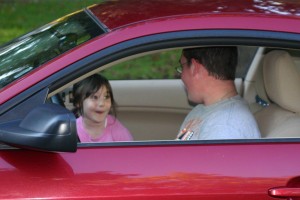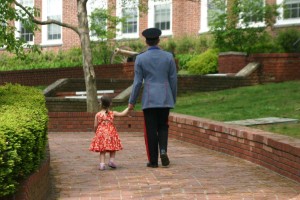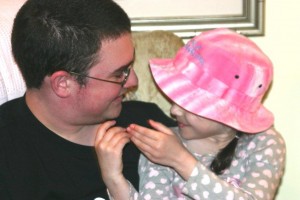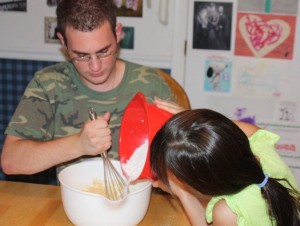 And from that strength, the freedom to love and express kindness and thoughtfulness is just natural.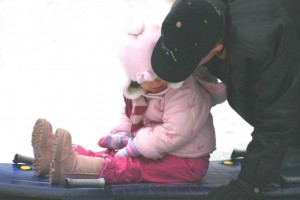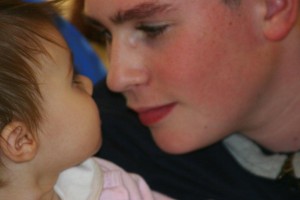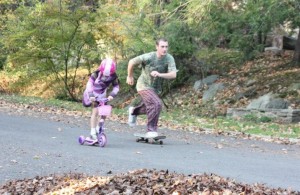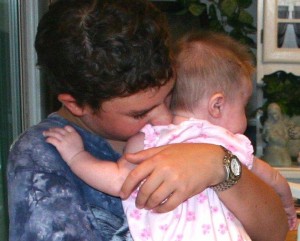 Our son was 13 when our daughter was born. He was a part of the whole pregnancy journey, from building the crib and changing table with Dad, to using the zapper at Babies-R-Us to register for the baby. The baby shower was a huge party, not just for ladies, but for all friends, young and old, male and female, and our son was center stage as the new Superhero-in-the-making!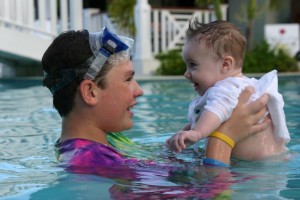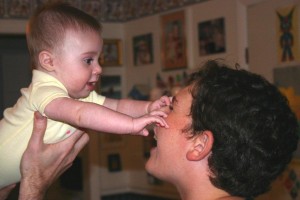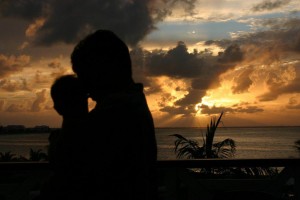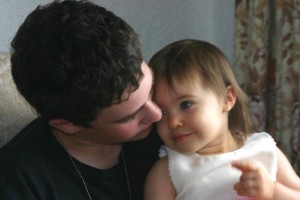 We put him in charge of opening the gifts which he unwrapped with great zeal seeing all the items he had zapped weeks earlier. He was an integral part of every step. And the day his baby sister was born, she gave him an I-pod, so, of course, she was just the coolest!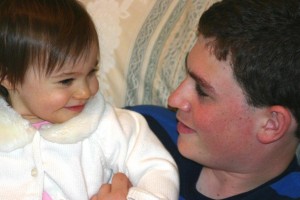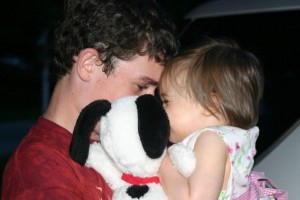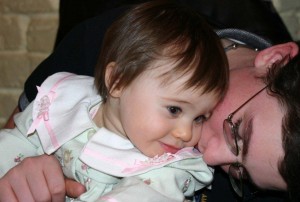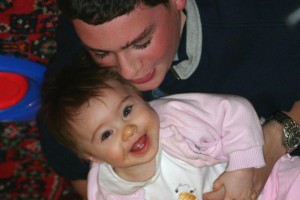 When he held her that 1st day, he marveled, "She can't even lift her own head." I looked at him wearily and smiled, "No, she depends on us for everything, and she will look to you to teach her the most amazing things.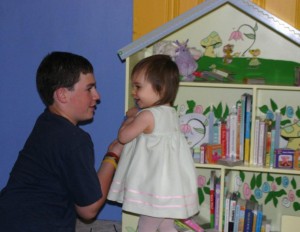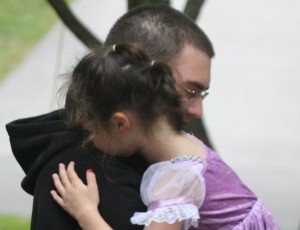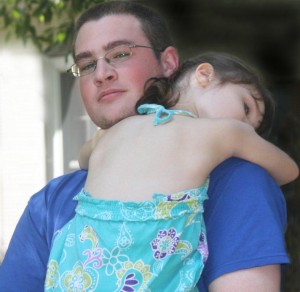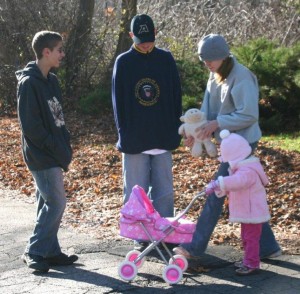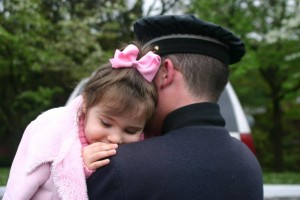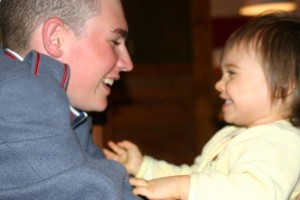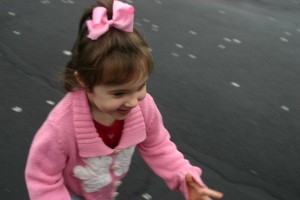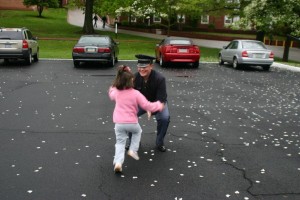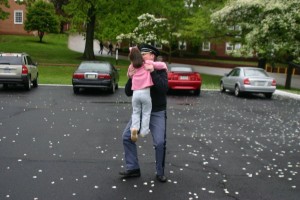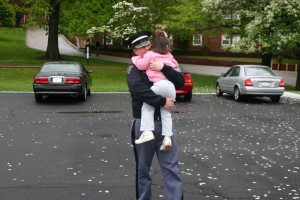 She will always look at you as her Superhero for the rest of her life. We are very proud of you."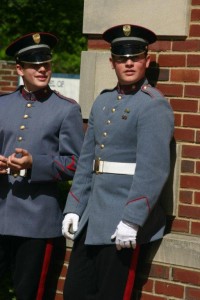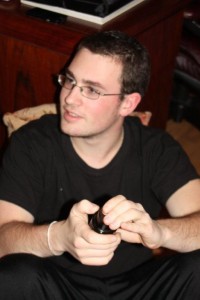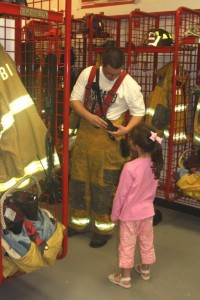 The Bright SpotTM

  – Our daughter just turned 9 last week. Our son turned 22. He is a Superhero in our daughter's eyes…and ours.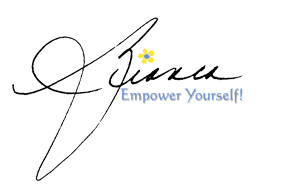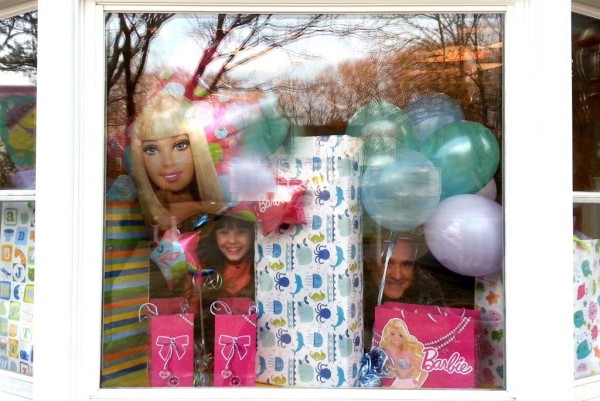 Ahh, to be 9! Our little one wished for a Pearl Princess slumber party and, sure enough, the 3-day birthday festivities kicked off with her friends celebrating her special weekend: the magic garden, hibachi dinner, Barbie mermaids for each child, The Pearl Princess movie, m&m smiley pancakes, a midnight dance party & 3am pillow fight. There were sparkle tattoos, buckets of slime, arts & crafts and a surprise party at the aquarium – a favorite place for our budding marine biologist. Can I be 9 again??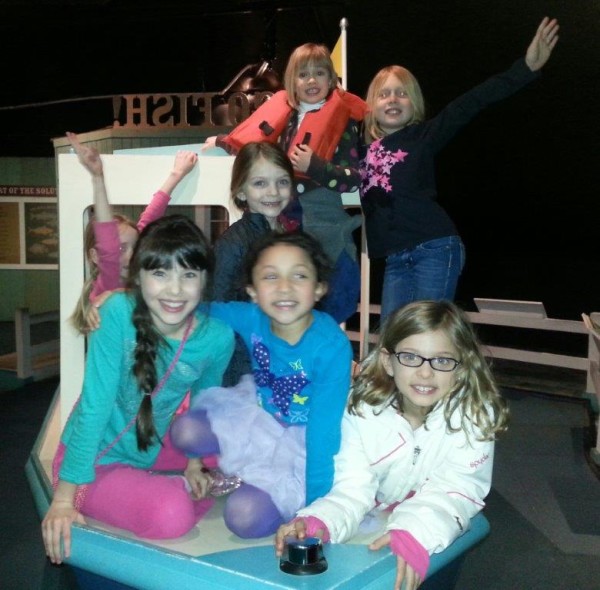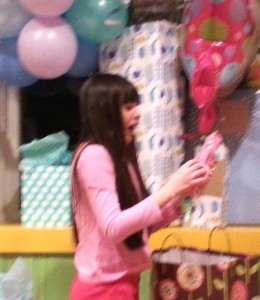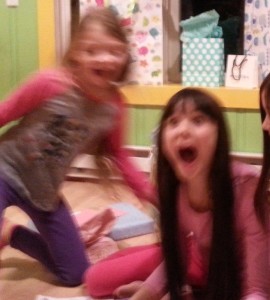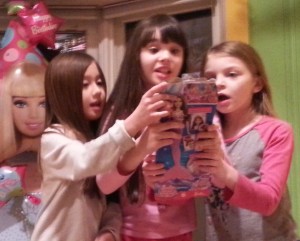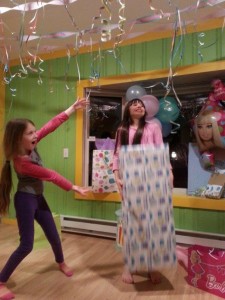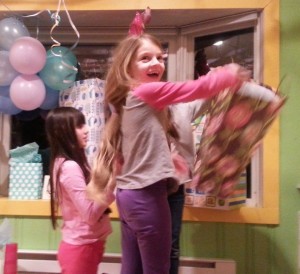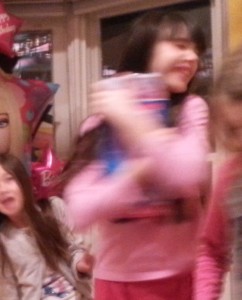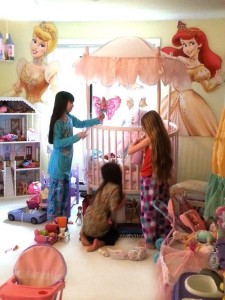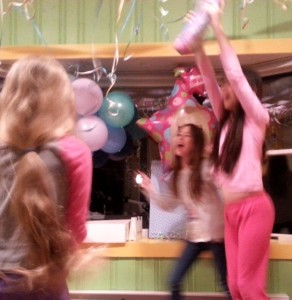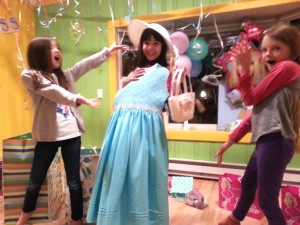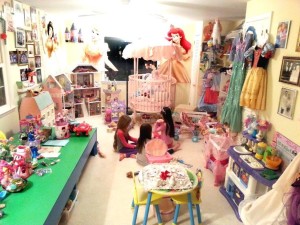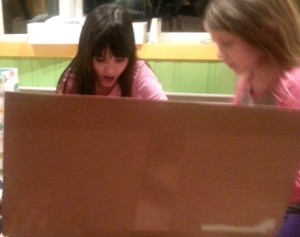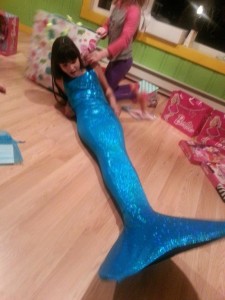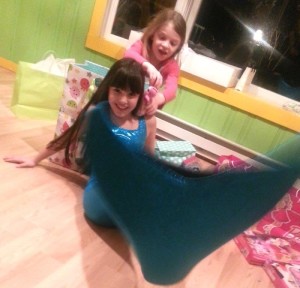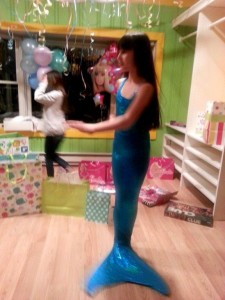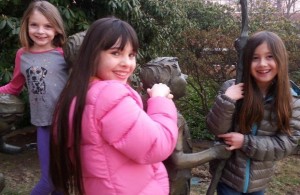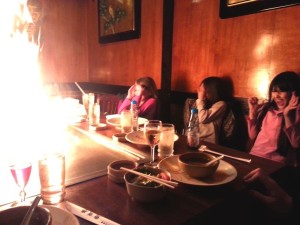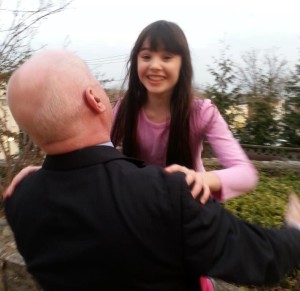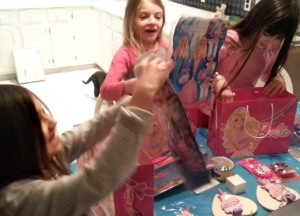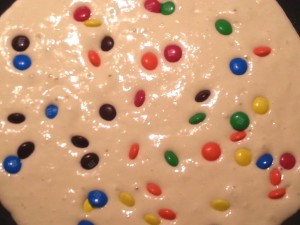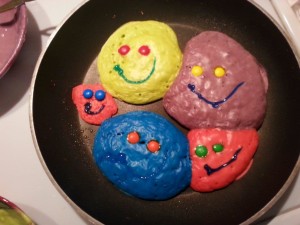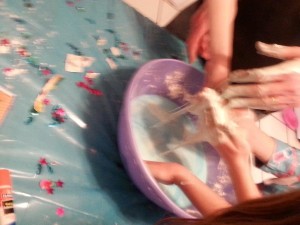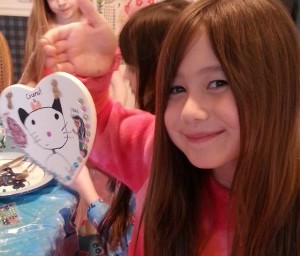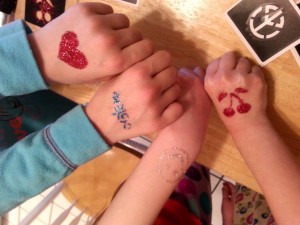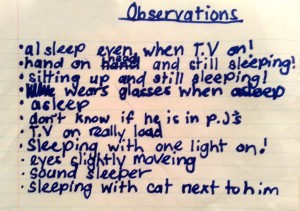 The Bright SpotTM

– The whole birthday party weekend!! I went to sleep just before the 3am pillow fight and left Phillip on the couch asleep with one of our kitty cats. The girls each wrote their "observations" of him. So funny and so 9!!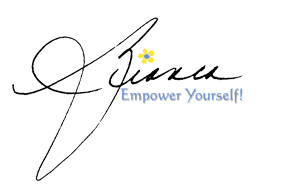 Nothing says Caribbean like the freeing feeling of music & dance in the evening breezes of the islands!                                        From high in the sky…
                
to underwater exploration, our 8-year-old reveled in every adventure at the gorgeous Barcelo, an all-inclusive resort in the beautiful Dominican Republic.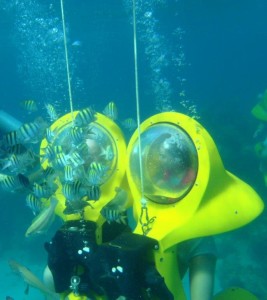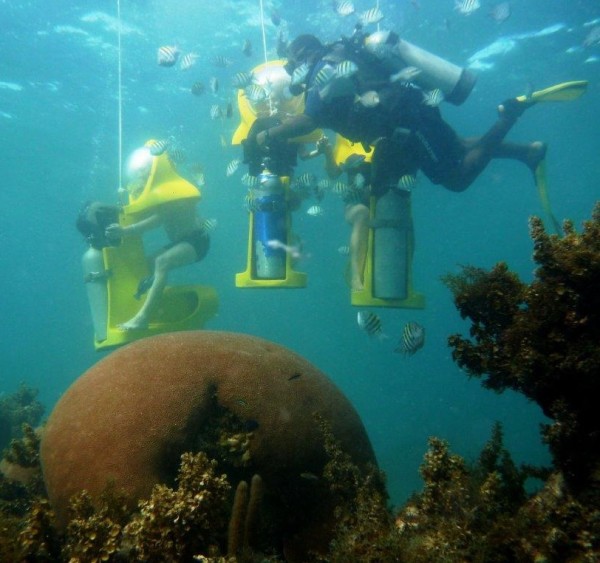 Tropical paradise & pristine waters,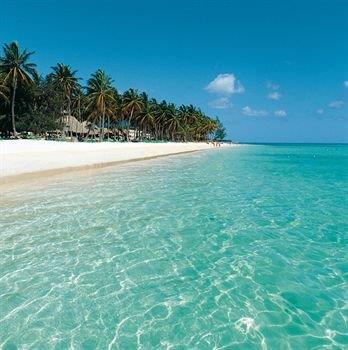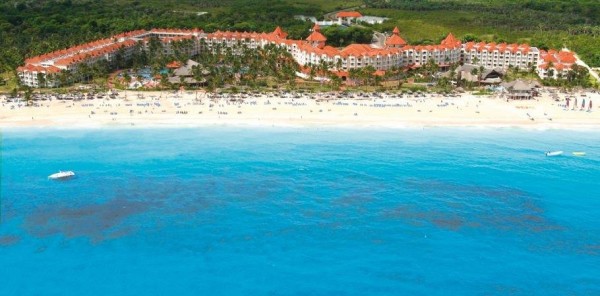 Phillip's favorite place…the swim-up bar,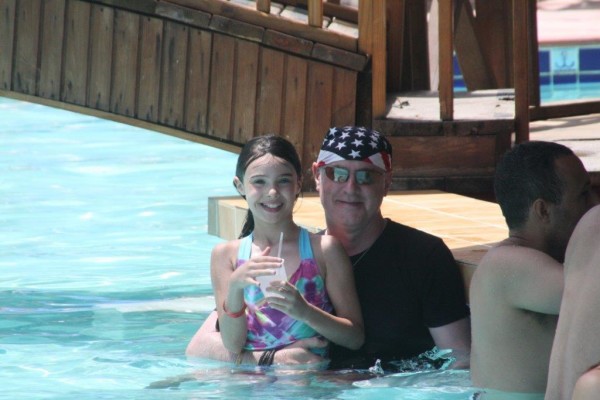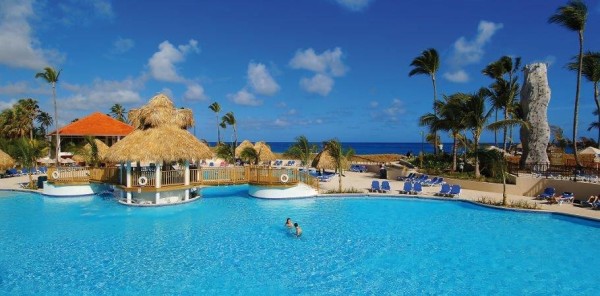 where our daughter bounced around in a giant beach ball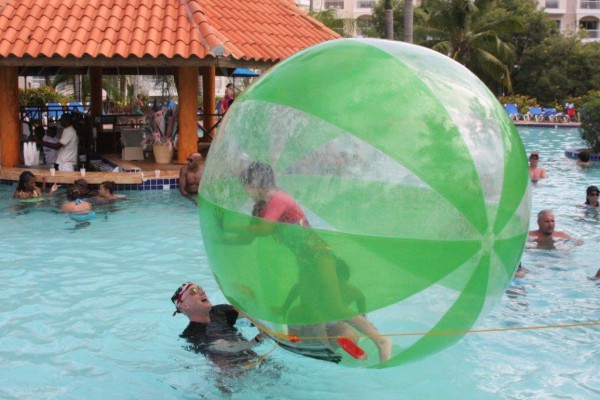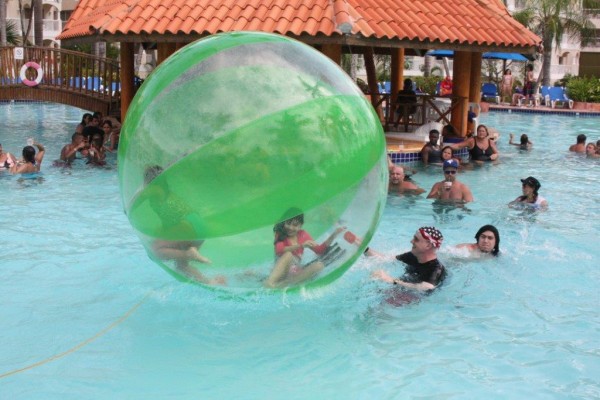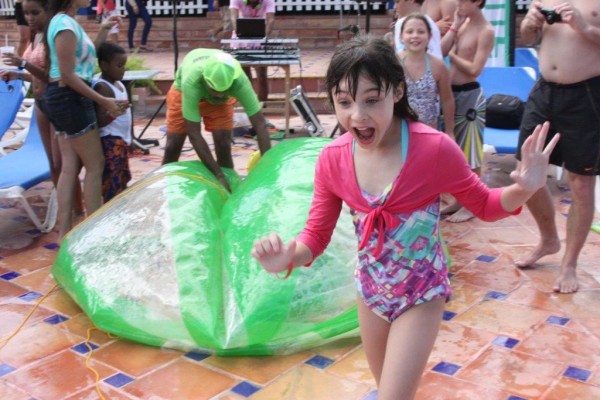 plus, elegant dining on the beach,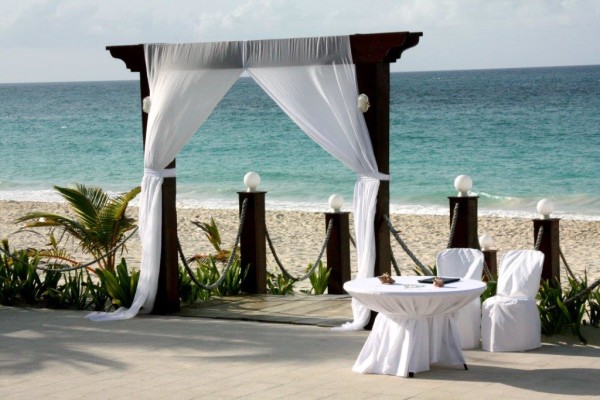 and, of course, Brenda, the monkey, who wondered why our little one had a tail just like hers

!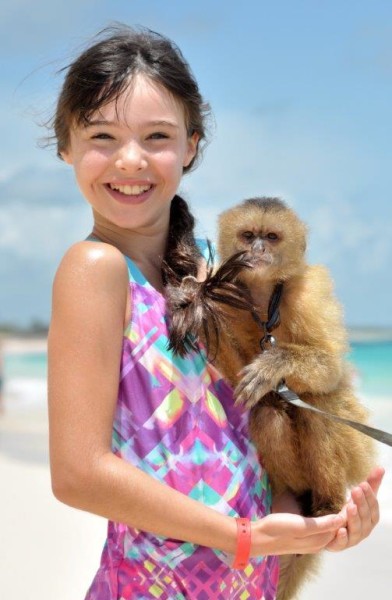 We booked the getaway the night before & left 26 hours later.
The trip started with smoked salmon & the latest edition of Sparkle World magazine…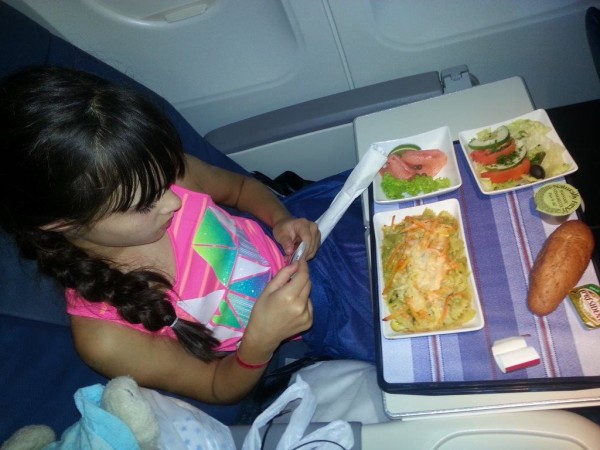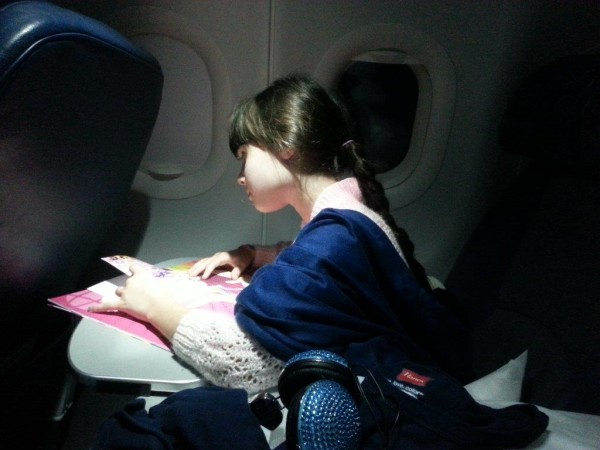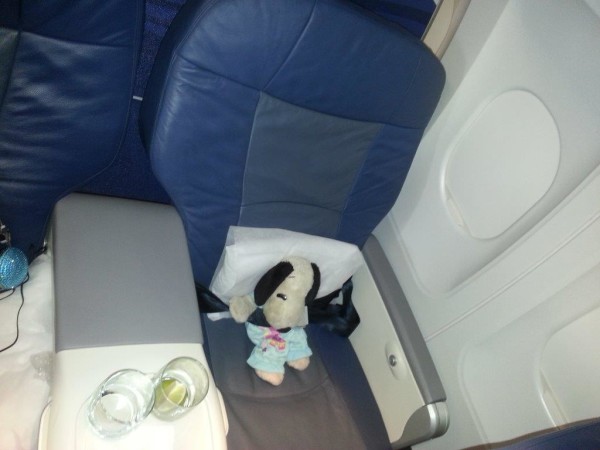 and went full swing into shopping when we realized we forgot hats & sunglasses.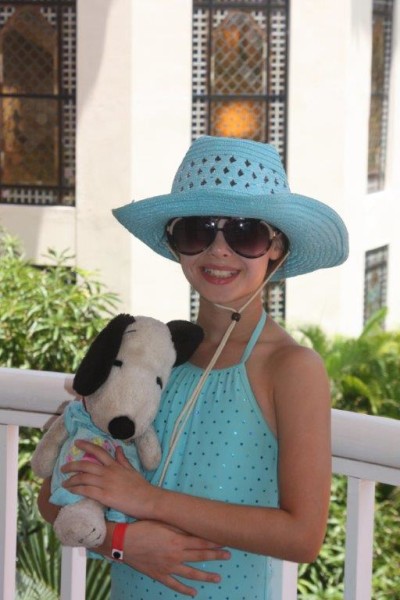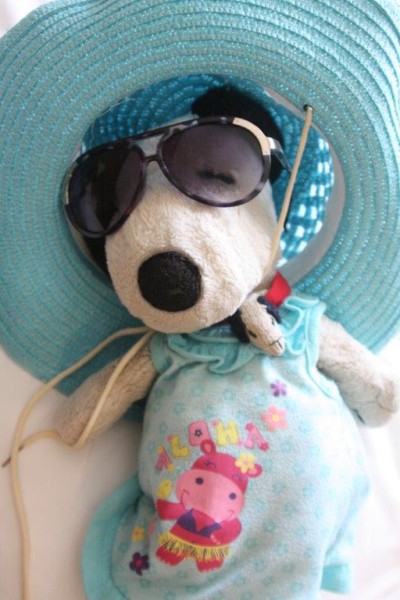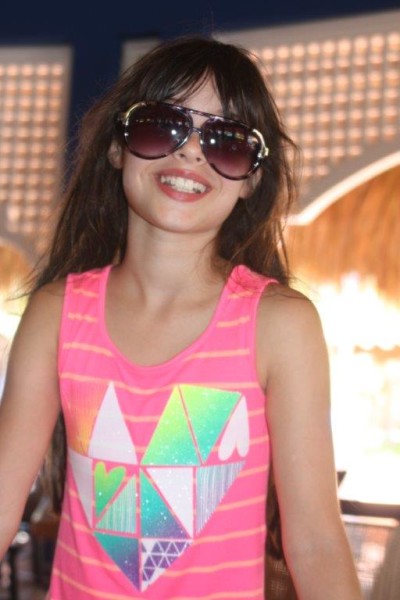 Snorkeling in the Caribbean,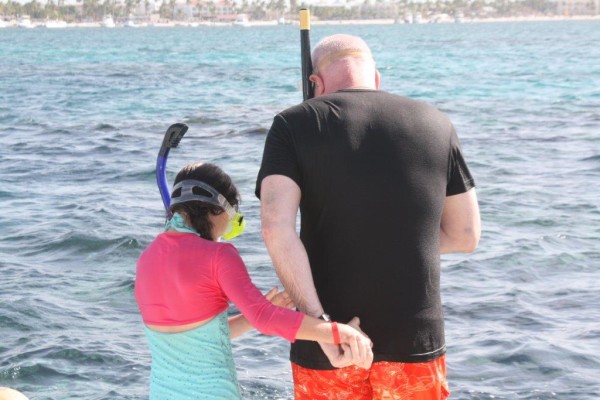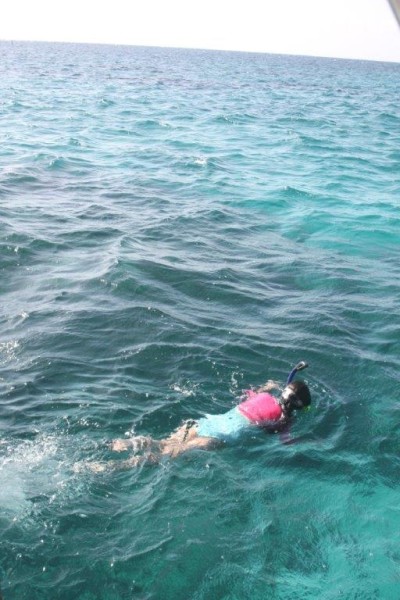 sunsets & full moons made for the perfect setting.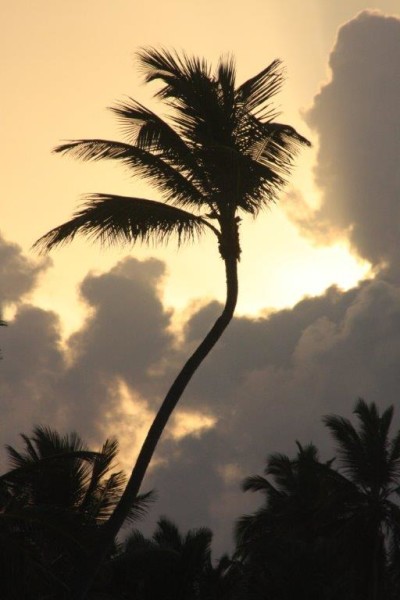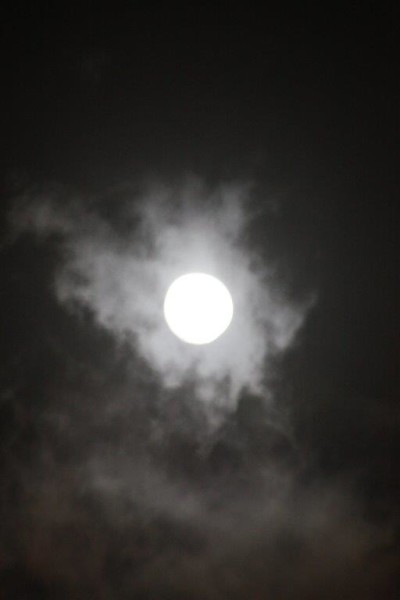 Barcelo's food was as beautiful as it was delicious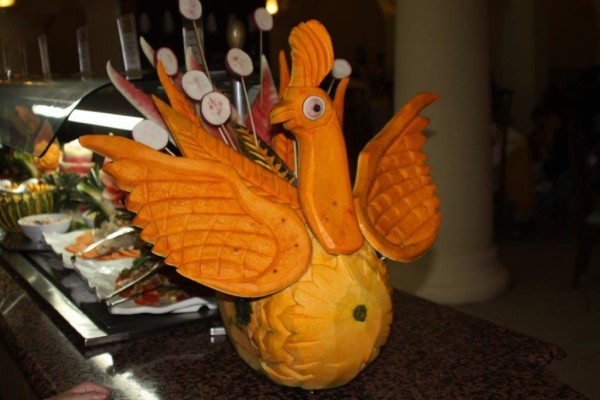 and chess was a must.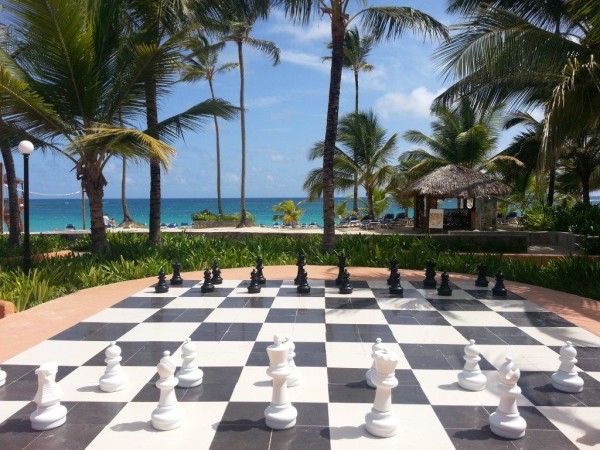 If you are looking for a place to flip over on your next vacation, Barcelo is it!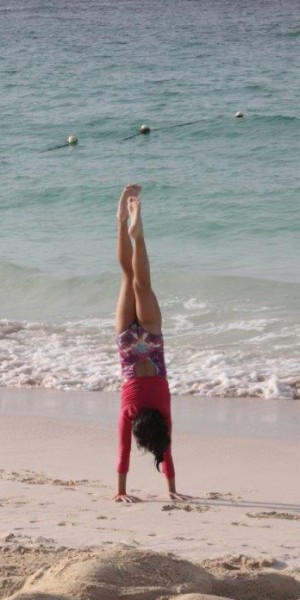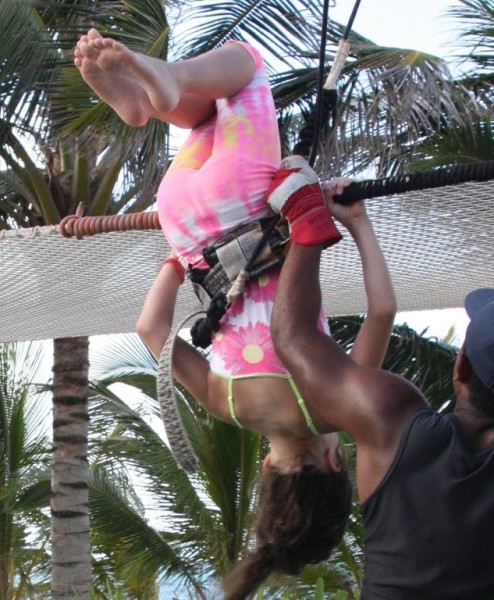 From the glass-bottomed boats to pool lounges, there's something for everyone.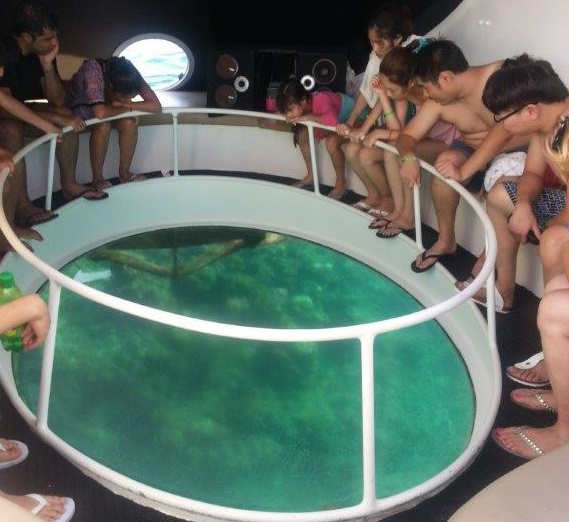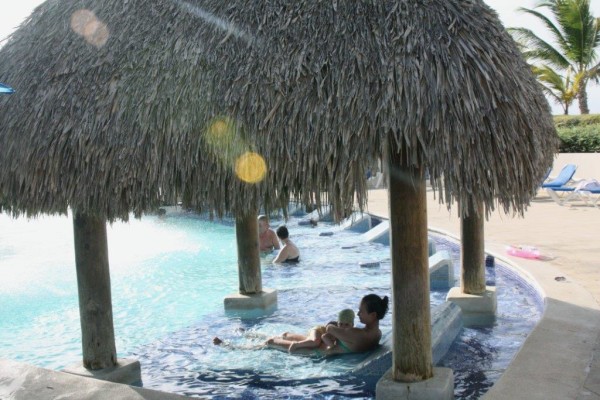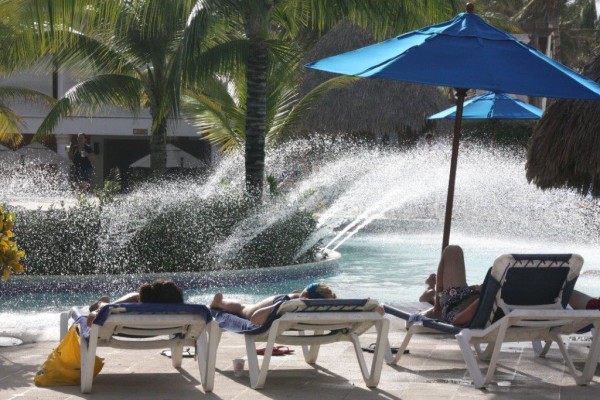 So come here and make your sand turtles a reality,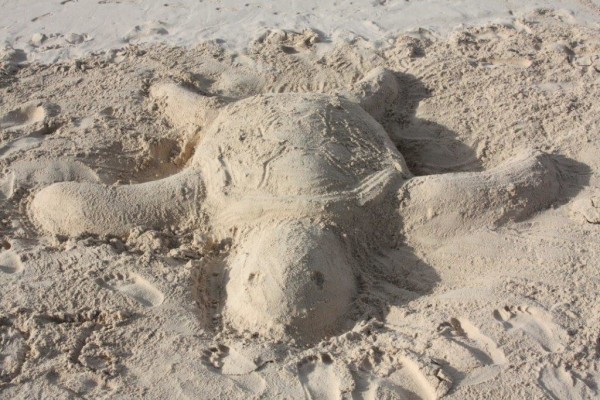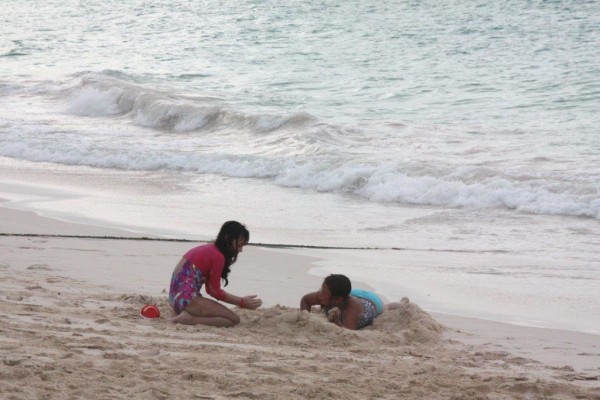 paradise awaits.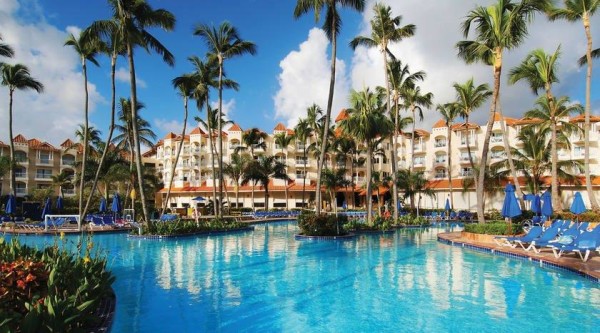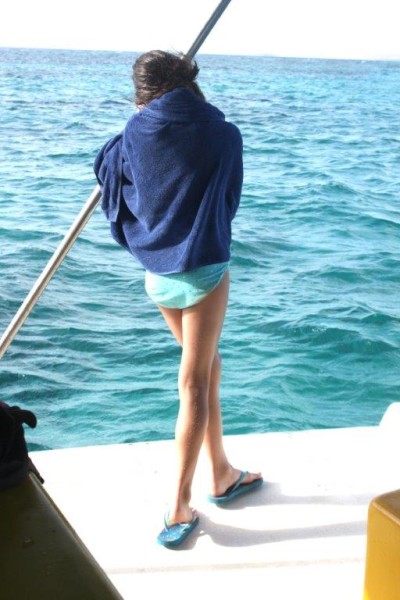 The Bright SpotTM

 – The Caribbean. Enough said.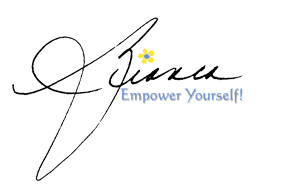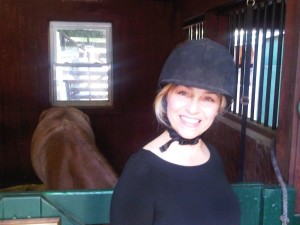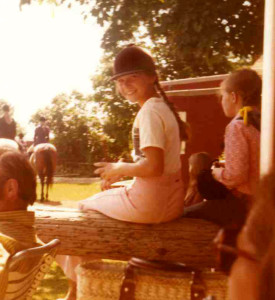 …………………………………….47                                  &                           14
Having always been a big animal lover, my favorite childhood activity was horseback riding. Now years later, one of my favorite date nights was when my husband surprised me with horseback riding at sunset.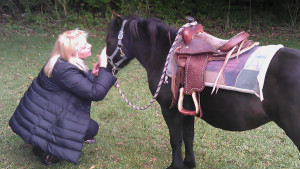 I love them big. I love them small. And I love them fast.
I dream one day of owning a sanctuary for rescued horses & ponies.
Summers in England attending Newmarket & Royal Ascot were a favorite pastime.


Being picked up in a Rolls Royce with a personal chauffeur (his name happened to be Arthur),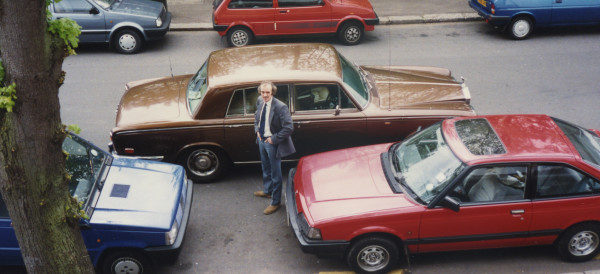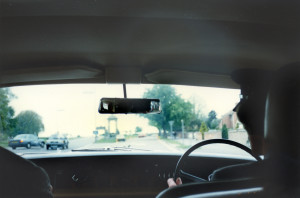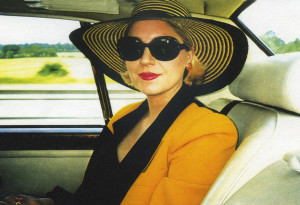 enjoying strawberries & cream, endive-wrapped smoked goat cheese and escargot in a private box within the Royal Enclosure & my own personal winning streaks at Ascot in years gone by are fond memories.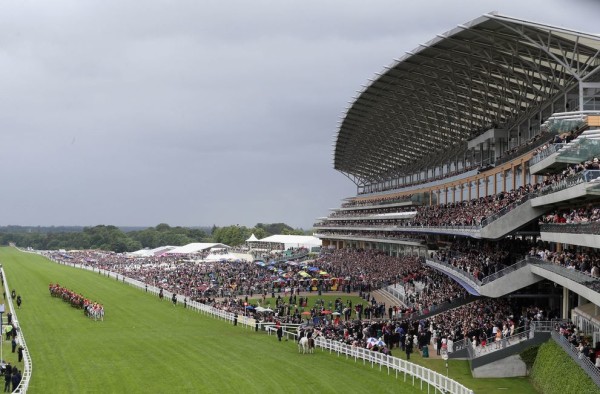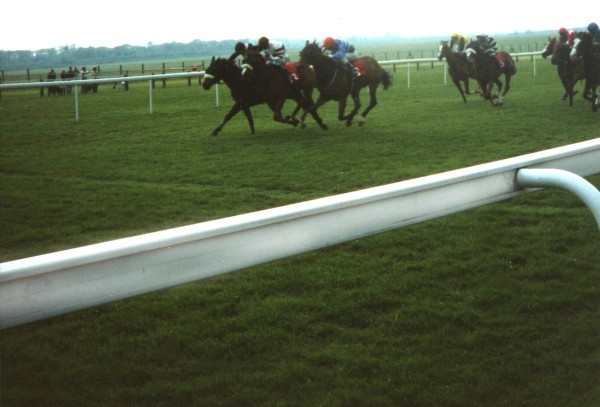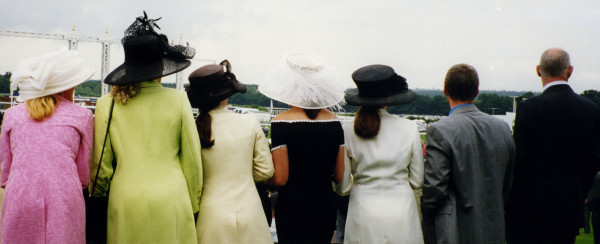 I took our little one to the Belmont Stakes a few summers ago.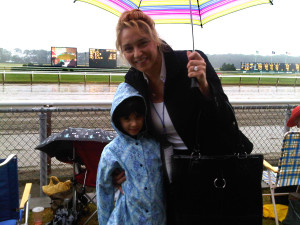 The only differences were that the courses I attended in England were grass, and the track at Belmont is the largest thoroughbred dirt racecourse in the world, plus, we did not go via Rolls, but instead in our Mom supermobile minivan, chauffeured by yours truly

.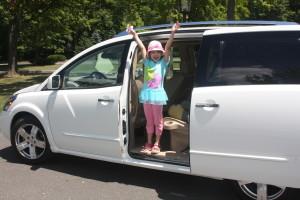 It rained that day but it didn't dampen our spirit. Our daughter watched with awe as the horses thundered past.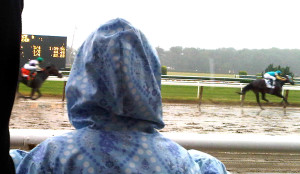 And guess who called the winning horse, race after race?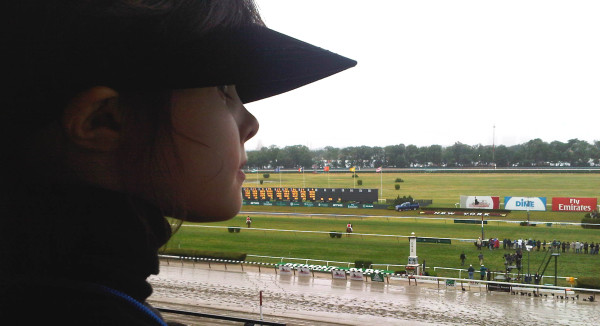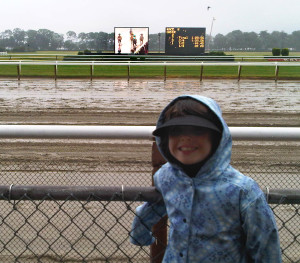 Yup, our little one. It became quite the topic of conversation as folks heard about the streak of winners.
What surprised everyone was how the horses were chosen ~ she picked her favorite color of the saddle pad in the current race lineup. As the horses pranced by, she would say, "That's the prettiest blanket, Mommy, that's the one I think will win."
And sure enough, as luck would have it, horse after horse with the pretty-colored blanket would cross the finish line.
The Bright SpotTM

 – I would have had a bit of fun placing a bet but I never had the chance to since each choice was made just as the race was about to start…but the best part of the day was sharing Mommy/Daughter time and visiting the jockeys and horses after the races.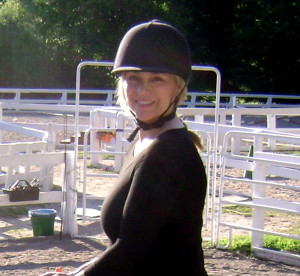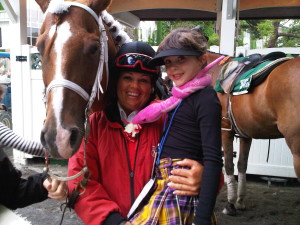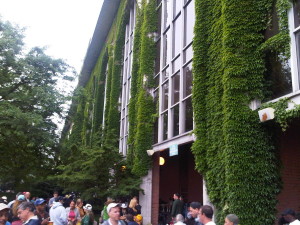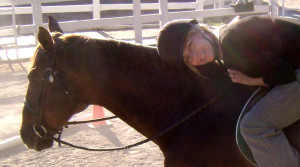 Today the Triple Crown trophy was boxed up once more when California Chrome – the Double Crown winner – didn't clinch the coveted title at the Belmont Stakes. The last time the Triple Crown was won was 36 years ago. But the colt did a splendid job, as did all the beautiful horses running their best in today's championship marathon.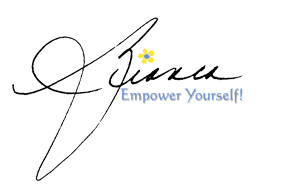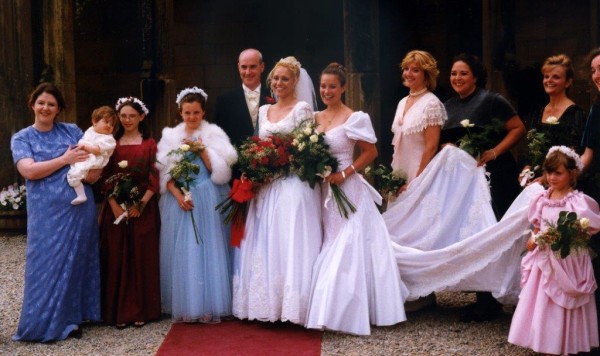 An interesting turn of events 26 years ago would wind & wiggle and eventually lead me to my dream man. I lived in England with a woman who would not only become one of my very best friends in the world…like a sister, but who would introduce me to my husband. I am the Godmother of her sweet daughter (seen here in her arms which also happens to be her 1st birthday) and my sister is Godmother to one of her sons. I'm indebted to her forever for my amazing husband & darling children.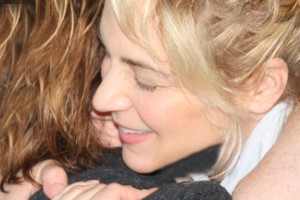 So when I received the phone call that she had had sudden hemorrhaging in her brain and was in the hospital's acute stroke ward, we immediately booked a flight to England. As I stared out the window, I felt a rush of emotions & memories flood my mind.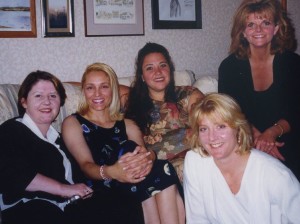 I thought about the day we met under bizarre circumstances that led me to live in her house for 6 weeks; even though she had just gotten married.
It was supposed to be an overnight. Both she and her husband said I could stay as long as I'd like.
So I did.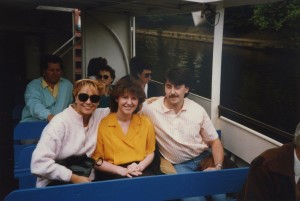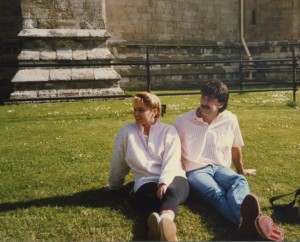 I remember them taking me sightseeing around England (above: York) and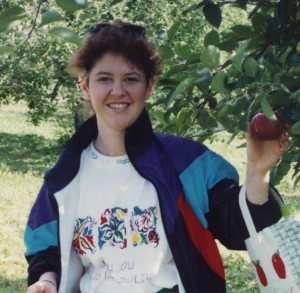 I took them apple picking in Vermont (left), trips to the City, and tours through the colonial towns of Connecticut.
I remember blasting their stereo to my Madonna cassettes I toted to England in my plastic pink cassette case – it was the 80s, you know. They worked by day & I danced in long t-shirts around their house to Bon Jovi, Def Leppard and the Talking Heads.
I'd jog around their little village and chit chat with the neighbors, shop owners and the folks gardening along my way. By evening, I was all abuzz with the latest goings on.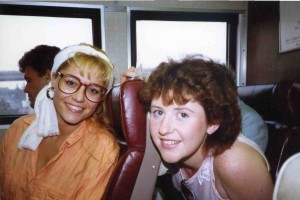 Then back in the States, I remember the train ride to New York City to see a George Michael concert – gotta love those glasses!
And I was so happy my friend & her husband were there the night I earned the Miss Connecticut title heading to the Miss America competition & at the party for my parent's 25th wedding anniversary.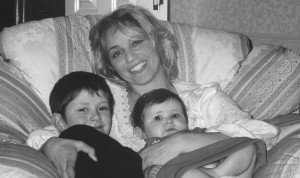 I remember the excited but weary phone call from England the moment her 1st son was born…he's now 22 and lived with us for 7 weeks this past year. I was thrilled when she requested I be there for the birth of her daughter. Long story for another day…
And after my dear friend suffered several miscarriages &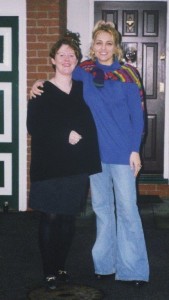 was experiencing a very high-risk pregnancy, she still boarded a plane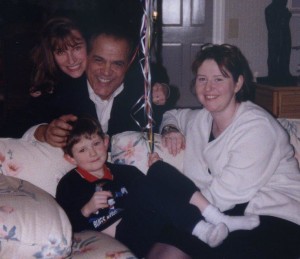 immediately to be by my side the day my beloved father died (click this link for pictorial: Daddy).
So there was no way I was not going to get on a plane as soon possible so I could hug a woman I admire and love so much.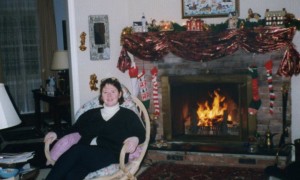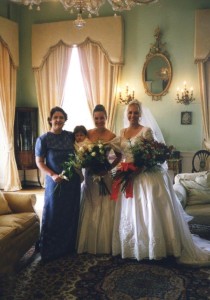 ………….Home with us relaxing                         My friend, Goddaughter, sister & me in England
The Bright SpotTM 

 – Cherish those you love. Give all of your heart to those who love you. Don't waste time with people who aren't sincere. There's an expiration date on life, don't miss any opportunities to hug those you love.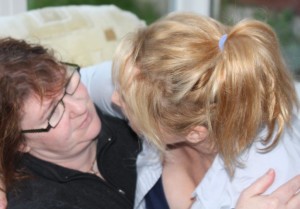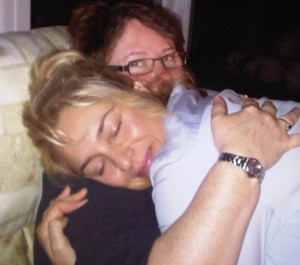 Doctors say they cannot operate on my dear friend because the bleeding is too close to the stem and one wrong move would end her life. Later today she undergoes another MRI. Prayers needed. With 3 children and a great husband, she's taking life one day at a time. Doctors say the best thing she can do now is slow down. Perhaps a lesson for us all…to slow down…look around & give thanks for who you have in your life. I am grateful to have such wonderful friends. xo~b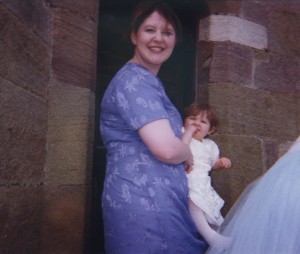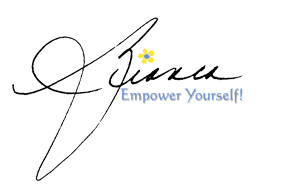 Many of our parenting shows leave me feeling profoundly grateful – visits by WishKids from the Make-a-Wish Foundation or interviews with the volunteers of orphaned children in hosting programs. Some shows make me feel enlightened by our expert guests on the subjects of hypnobirthing, equine-assisted therapy for children, boomerang kids, and conscious parenting.
After more than 400 interviews during our 15 seasons on-air, I can honestly say I get in the car on the way home from the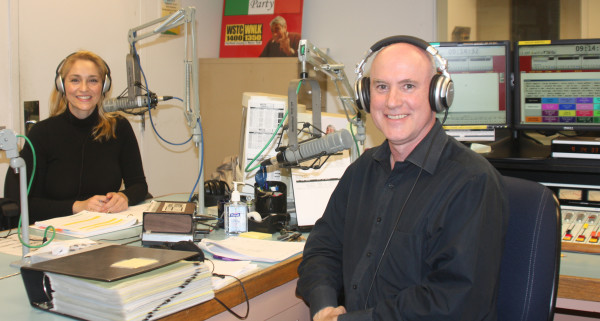 radio station with a mix of emotions and I hope that our program affects our listeners the same way (after airing, the "Let's Talk!" shows are archived on this site).
One guest, in particular, struck a chord with me. Busy working mom of three, Julie Zeff, MSW, CPCC, author of Vivid Living for Busy Moms: Coach Yourself to an Extraordinary Life, uses yoga and sensations in the body in her work as a life coach for the past 14 years. According to Julie, "she teaches her clients to access the wisdom of their body and mind to help them transform their lives." She teaches about heart truths and ogres. Heart truths – what you truly desire; ogres – negativity replaying in your mind/burdens/negative patterns or should have's/would have's/must do's!
Everyone knows what it's like to feel the burden of the should have's and must do's, but Julie says everything is a choice. We either deal with those things with positive energy or a burden of responsibility. What you truly and absolutely love or wish to do is your heart truth. Your body knows it, your gut feels it, and yet so many of us, particularly the busy moms I know, stuff away what we really wish we could do in lieu of everything else we think we have to do.
So when I left the show the day of Julie's interview, I listened to my body and felt the regular sensations of the day-to-day responsibilities I needed to get done: household tasks, family & school obligations, you know the drill.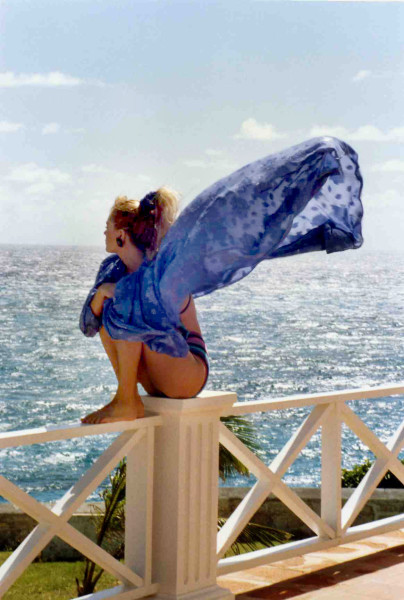 But Julie suggested our listeners think about what they really love to do and then feel the difference in the body. I love to write. And when I thought about it, it made my heart beat a little faster and swell with joy. And yet it's usually the first thing that I put on the back burner as I greet each day and my tidy list of things to do. I wanted my "Mom Super Cape" to soar ever higher; it was starting to feel dampened by mortgages & meetings, lighting bills & laundry. It needed airing & fluffing!
So I decided for my own personal growth it would be wise to spend time with Julie off air and see how her guidance and expertise would lead me to a continued vivid and extraordinary life – just on a higher level.
From Julie's website: "Live a balanced, present, and passionate life on your terms at work, with your family and with friends. 
• Know who you are at your core 
• Uncover your life purpose
• Leap over self-sabotaging tangles
• Trust the unique wisdom of your body 
• See clearly where your life is in or out of balance
• Bring on the "me time"
• Know what to do to transform your life into one you love
The Bright SpotTM

 – Julie spent an hour and a half with me and can with you, too, her details are below. When I hung up the phone with her, I felt such a renewed sense of excitement that I started working on a chapter of a manuscript I shelved a while back. Because there lies my heart truth for work & having spent time this morning with Julie, I know it is time for that book to come to fruition.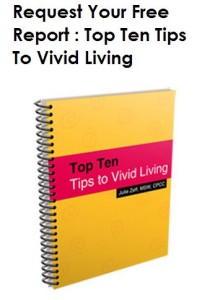 Julie Zeff, MSW, CPCC, www.vividliving.net, julie@vividliving.net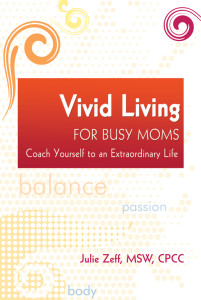 Helping stressed/tired moms live vivid lives they love!
FREE Report Top 10 Tips to Vivid Living at: http://www.vividliving.net
Vivid Living for Busy Moms: Coach Yourself to an Extraordinary Life – https://www.createspace.com/3581207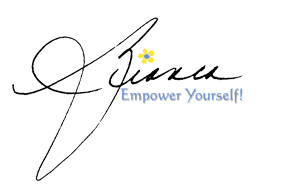 Soaked, but not forgotten, each foot was paid "Wet Pay" for standing in snow for hours.
The thought fondly came to me as I looked out the window now and saw snow on our roof, flurries blowing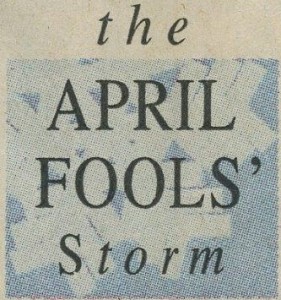 in the wind. I remembered the April Fool's Blizzard of '97 when a Nor'easter blasted through New England dumping nearly 3 feet of heavy snow. 

  Not many took it seriously because of the April 1st date, but if you lived through it, that storm became definitely one to remember!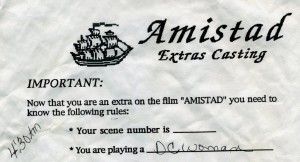 Especially for me. I had been cast as an extra in Steven Spielberg's upcoming film Amistad (DreamWorks SKG), a true story of mutiny and justice in 1839. Filming had just moved from nearby New Haven, Connecticut to Newport, Rhode Island and I was excited to be a part of an epic film starring Djimon Hounsou, Anthony Hopkins, Morgan Freeman & Matthew McConaughey.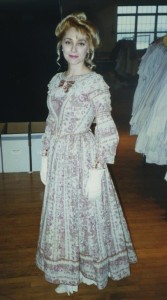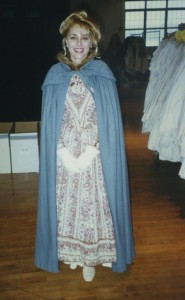 As I packed my car to leave, the snow just started to move in. My Dad said, "What on Earth would make you drive in this blizzard? I cannot understand this entertainment industry pull." In the words of Ethel Merman, "There's no people like show people," honestly, there's just no explaining us. My father knew I was a determined free spirit, just like him, and when I had a desire, nothing was going to stop me from doing it.
My parents never stopped us from pursuing anything. My travels around the globe on a ship, climbing the Great Wall of China or the pyramids of Egypt, soaking in the romantic history of the Taj Mahal, flying off to Europe a week after graduation for my 1st job, or saying "yes" to my beloved after 4 days in his presence. So really, how's a blizzard going to stop me??
It didn't. I hopped in my car and set off for Rhode Island. The 2.5 hour trip took nearly 7 hours.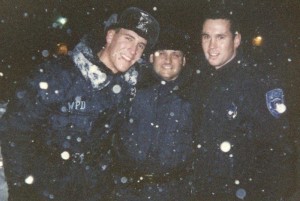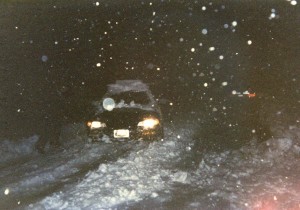 A little slide off the interstate didn't deter me; 3 cute officers pushed me back on the highway, later requesting an autographed Miss Connecticut photo each (it was on my licence plate).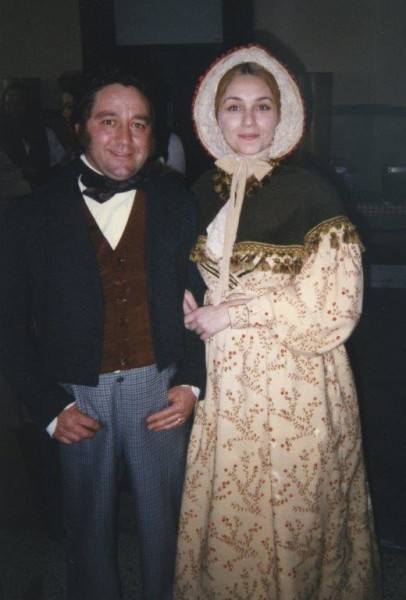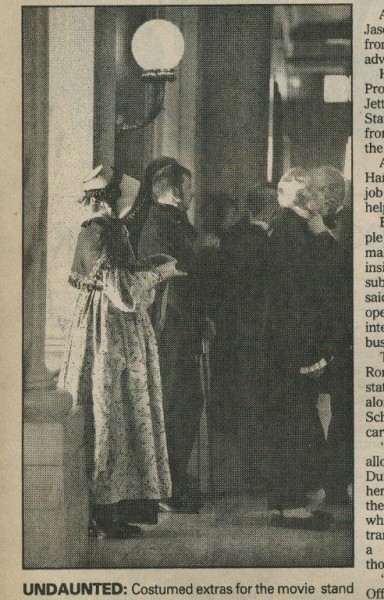 I had 5 hours sleep and reported for wardrobe at 4:30am. Excited and ready to go, after hair & makeup, I found myself standing in snow for hours…with joy! Even the newspaper photo caption under my picture says, "Undaunted." Yup.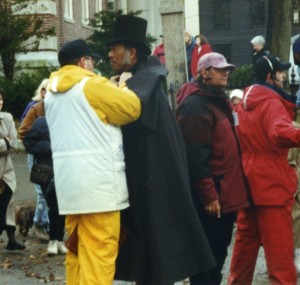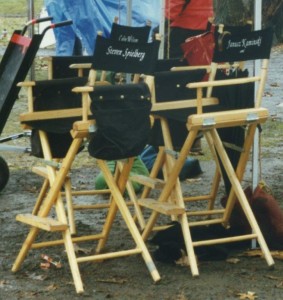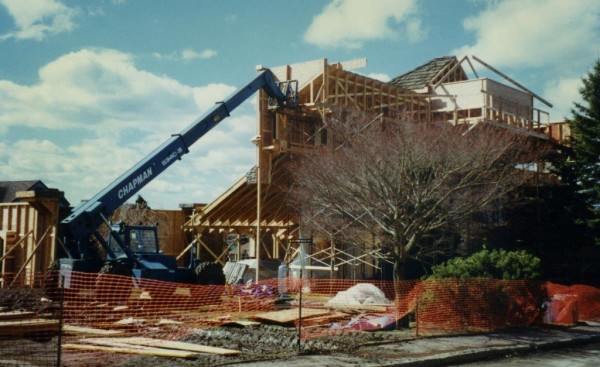 Changing the face of Newport (above)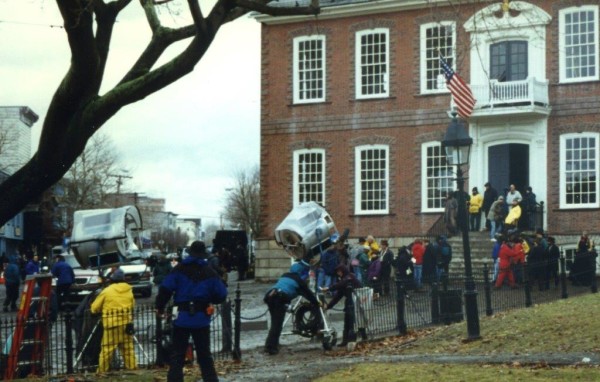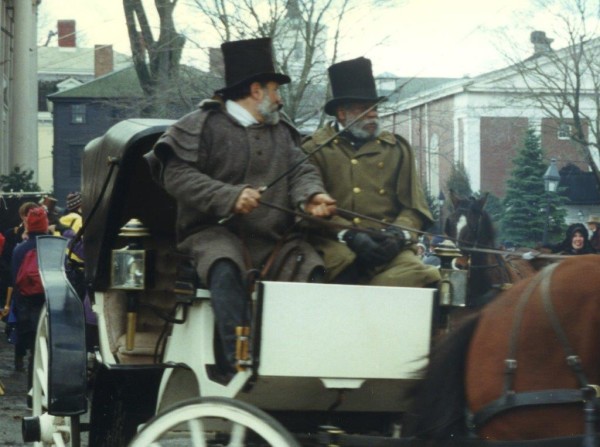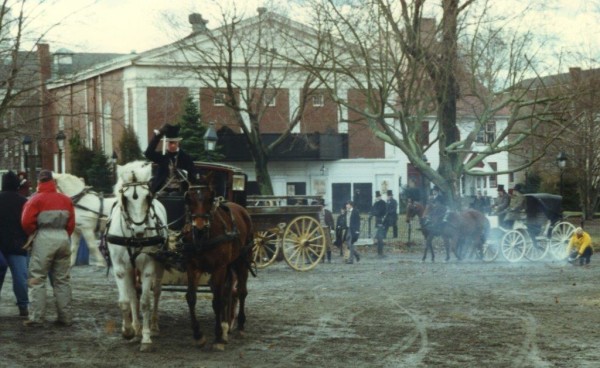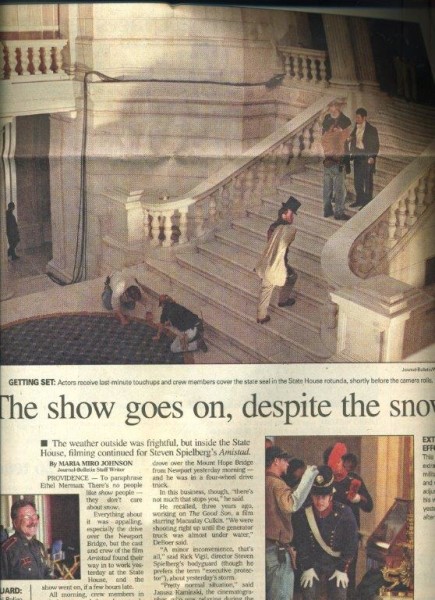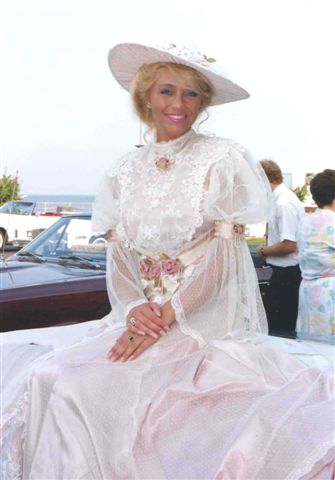 (above right)  The photo from the Miss America parade that got me the job with Amistad

Interestingly, the entire earlier part of the movie's outdoor scenes that had been filmed in previous weeks did so with NO snow. So the outdoor snowy scene that took days to film had to be edited out. But the memories are incredible as are the people I met throughout the experience.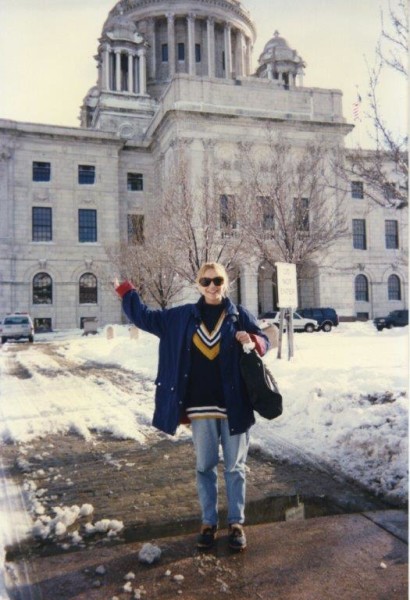 The Bright SpotTM 

– Remember, if there's something you really want to do, nothing can stop you. And just imagine the amazing people you'll meet!