Wednesday, November 3, 2010 by
Bianca
Do you remember the love the young boy and the 7,000 pound Orca in "Free Willy" had for one another. I love to see such a connection between people and animals.
I have witnessed the most remarkable relationship between our 5-year-old daughter and a young Beluga whale ~ the two just make my heart swell.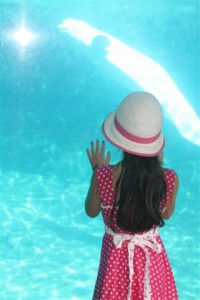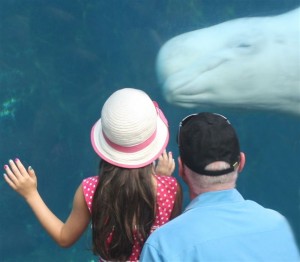 Sometimes there's a crowd, sometimes we're just there on our own,
but the two of them take no notice of anyone but each other.
He will look directly and intently at her, swim to her and play
with only her no matter how many people are around.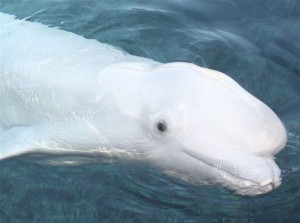 He brings her his toys – balls and floaties,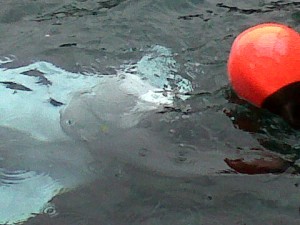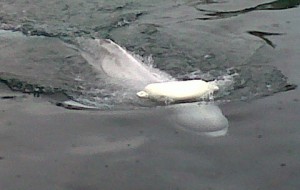 and she will stay and play for ages, cooing and singing and encouraging the activities…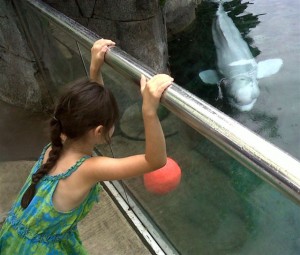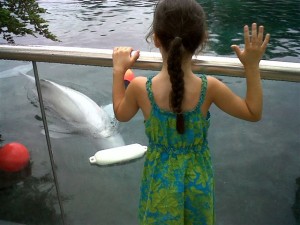 even in the rain!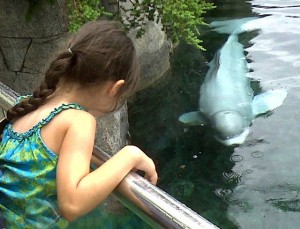 They have a unique and beautiful friendship.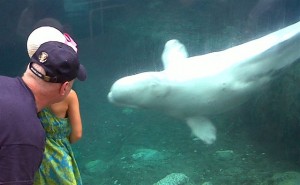 The young beluga will swim up to her and sing his whale song…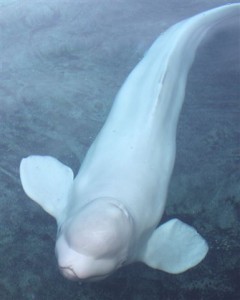 and await her return.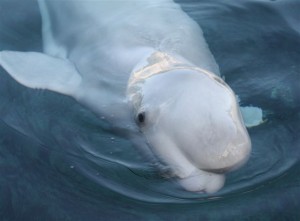 And we will make the long journey back and forth because this connection, this love, this tie to nature is an incredible gift.
Our little one has begged to swim with her beloved Beluga. The rule is that children must be 6 years of age. Guess where we're going in a few months! 🙂
The Bright Spot 

– may we all be so blessed to be that in tune with the world around us.