Tuesday, May 16, 2017 by
Bianca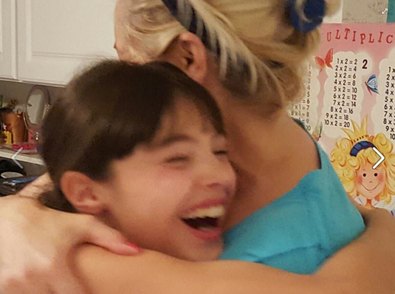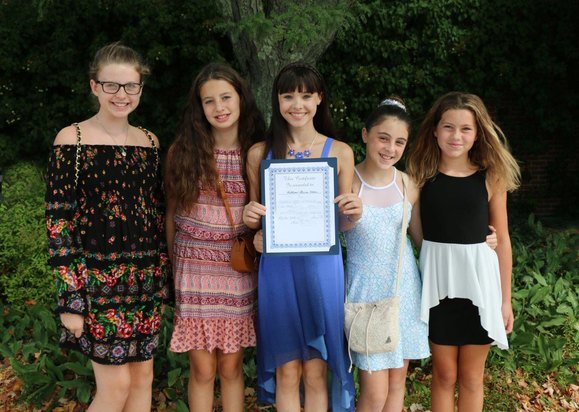 Our 11-year-old earned her 1st Literary Award in a competition she entered months ago. She submitted a mini version of her 1st novella. It's the 38th year of this competition & is open worldwide.
When Phillip read us the letter aloud, she jumped with pure delight feeling the fruits of her accomplishment after having spent months writing. We are so happy for her and very proud of her!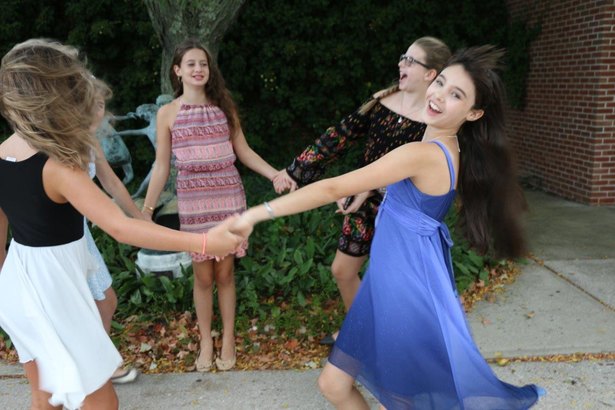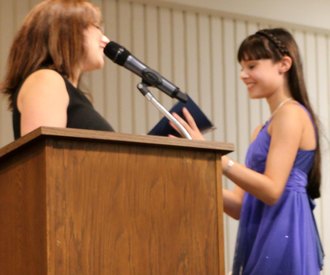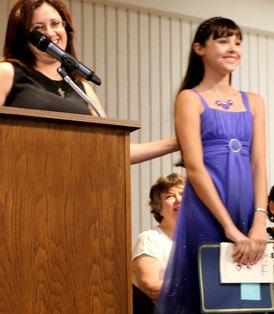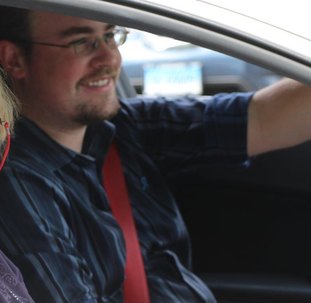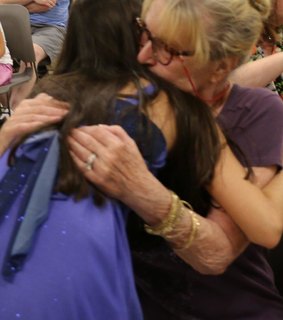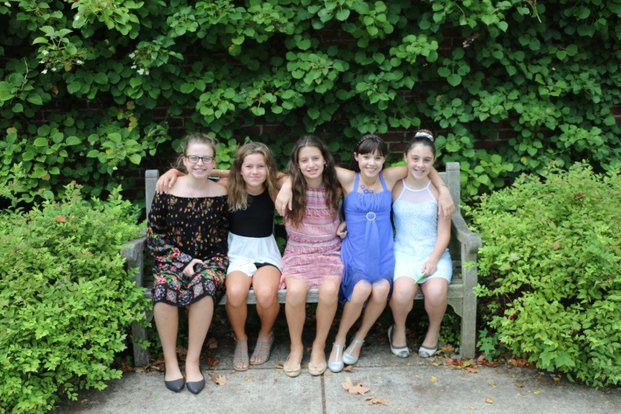 Reading & writing are so important to Darling, a passion we saw at a very young age and have continued to fuel. While in England this May, we visited Oxford as C.S. Lewis & Philip Pullman are two of our daughter's favorite authors,
click
:
Oxford
.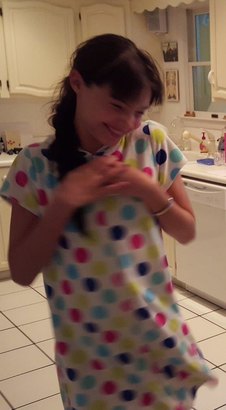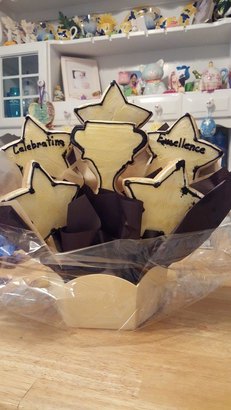 Three teachers, Mrs. DZ, Mrs. SZ & Mrs. C have had such a significant impact on furthering her creative juices and honing her technical skills. Marvelous, nurturing, kind teachers ~ we are so grateful to have had this
Dynamic Trio
educate our daughter! Thank you, Mrs. DZ, for the amazing surprise cookie bouquet!!! Loved it!!!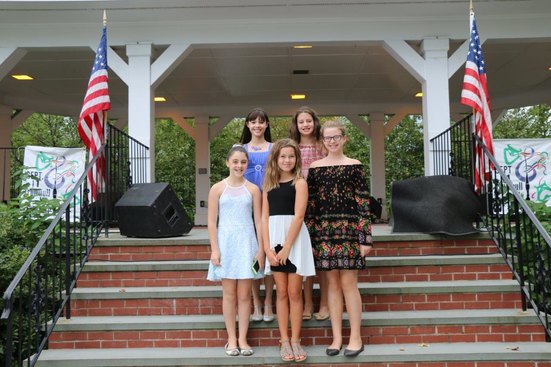 In her congratulatory card was a letter trimmed in gold with a very special message: Pack your bags & your wand, Hogwarts Castle awaits!!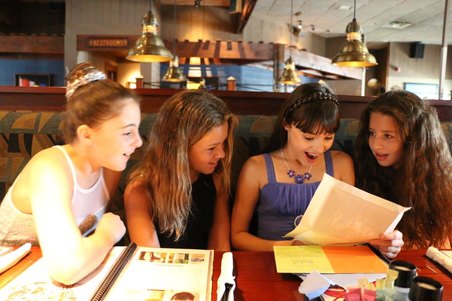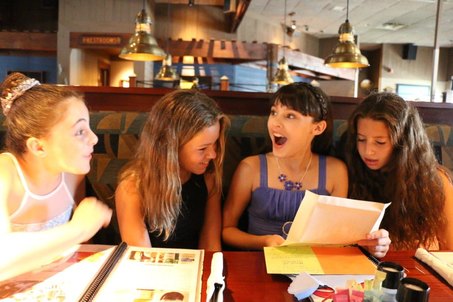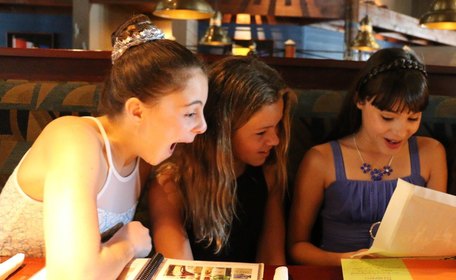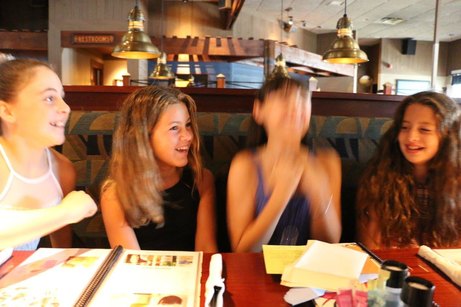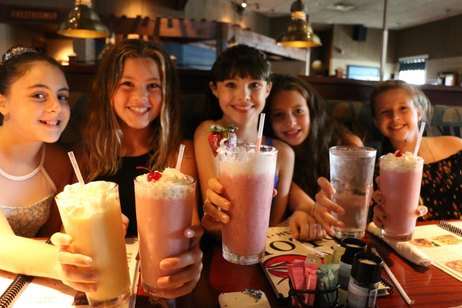 Cheers with smoothies & an afternoon of play, the day could not have ended any better!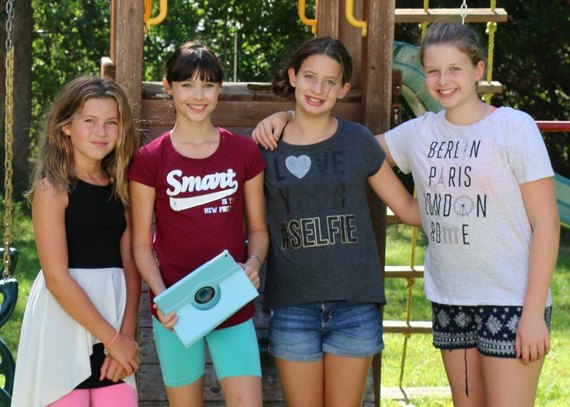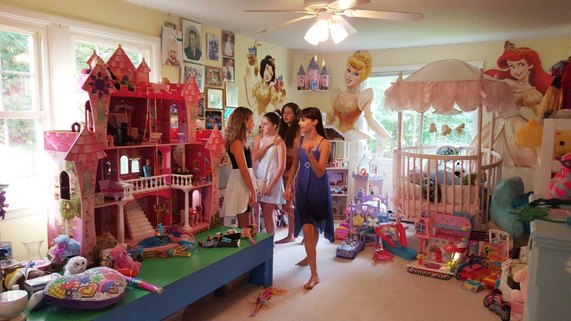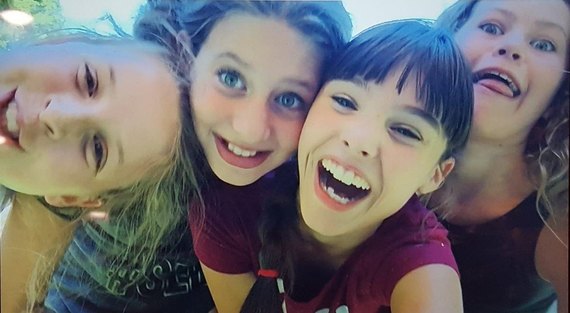 The Bright Spot
– Her award! Her friends! Her magical destination created by her favorite female author, J.K. Rowling,
click
:
Wizarding World
to see one of the most fun stories I've had the pleasure to write!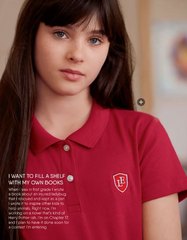 She was photographed for this Land's End ad in Spring for the Autumn 2016 polo collection. They interviewed her and used this quote on the ad: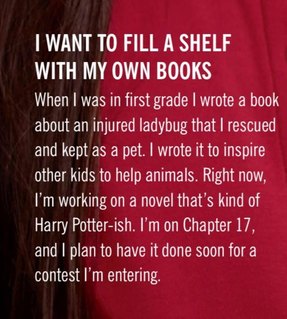 Darling, you are well on your way!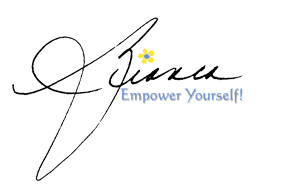 Saturday, April 18, 2015 by
Bianca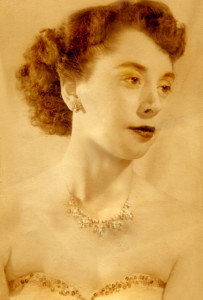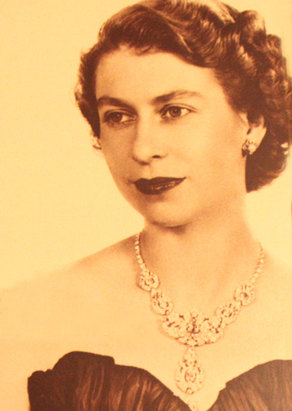 Blessed with lovely skin & timeless English beauty, my mother-in-law, Grace, and the Queen have always borne a striking resemblance. A woman ahead of her time, Grace, always gave new things a shot.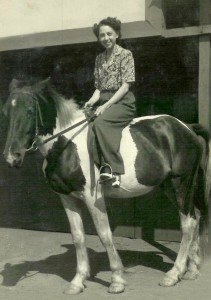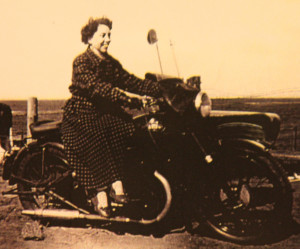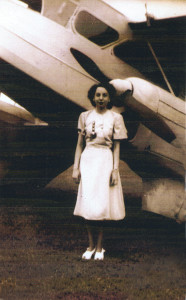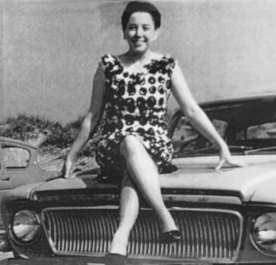 And nothing slows her down! Approaching 90, she has a personal trainer at the gym, Skypes us every Saturday without fail, uploads her digital images to her hard drive and e-mails family nearly every day.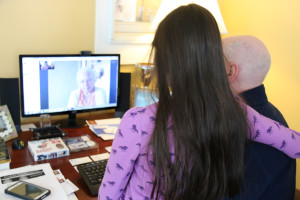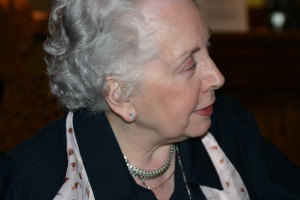 The epitome of Englishness, she is gracious, discreet and always polite. During tough or sad times, Grace keeps a stiff upper lip and her chin up.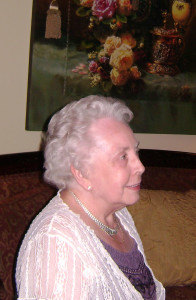 Her mainstay, of course, is proper English tea. It must steep in a         silver pot and the teacup must have a white interior.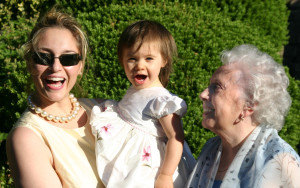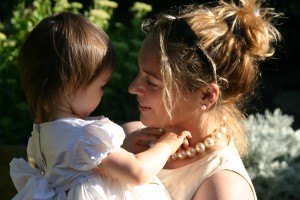 She keeps her gardener busy and has redecorated parts of her home four times in the past 10 years.
In Grandma's Gardens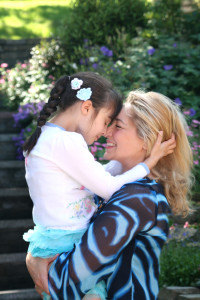 :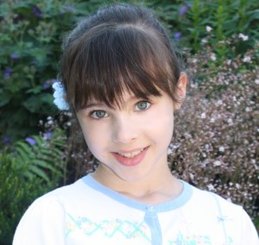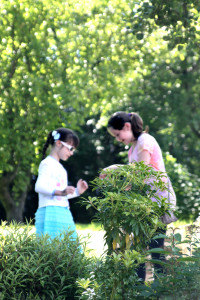 Young Grace: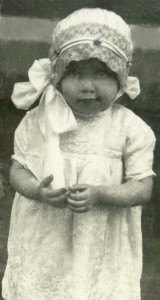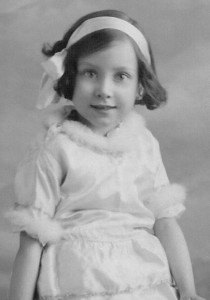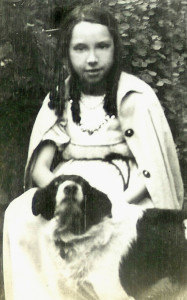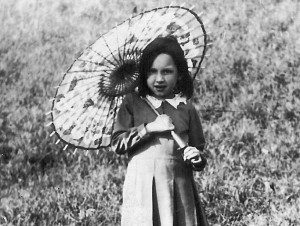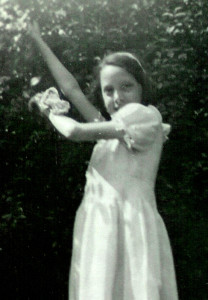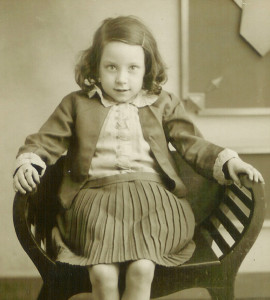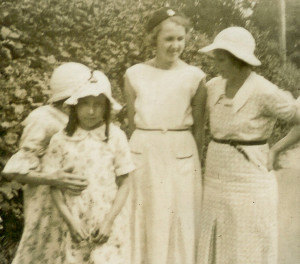 Grace is an avid reader & animal lover. She enjoyed many years dancing with her dashing husband, Geoff, whom she misses very much.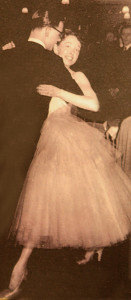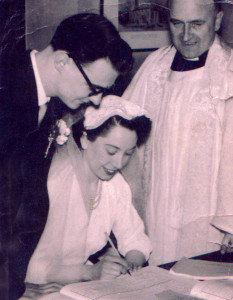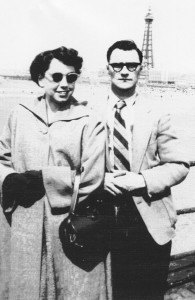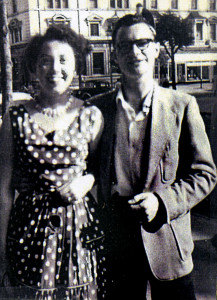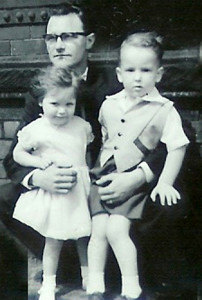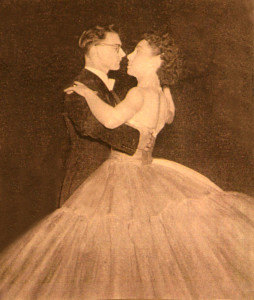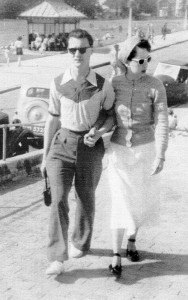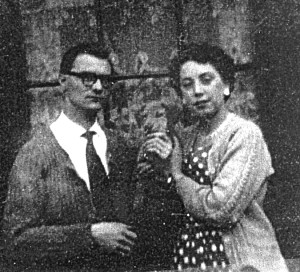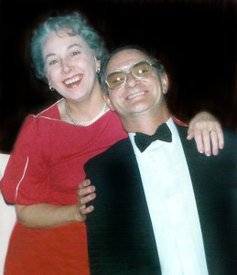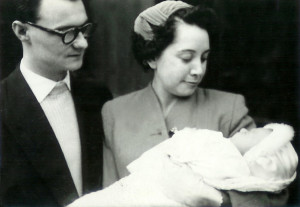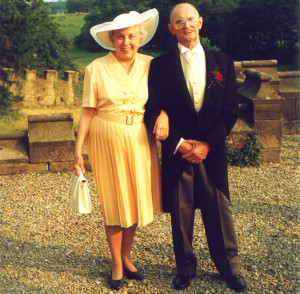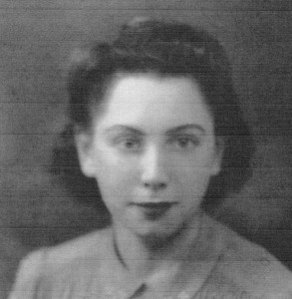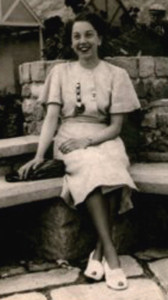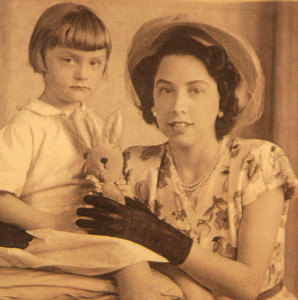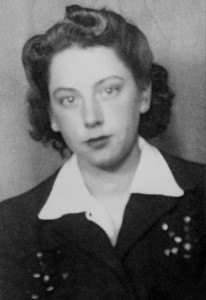 I've learned lots of things from my mother-in-law over the years, from baby tips and awesome authors to food advice, fabric care and beauty tips.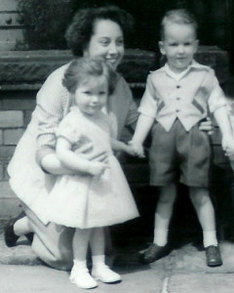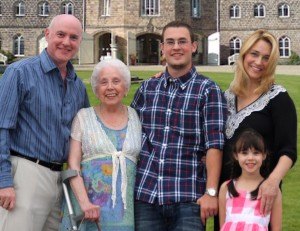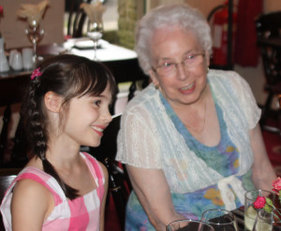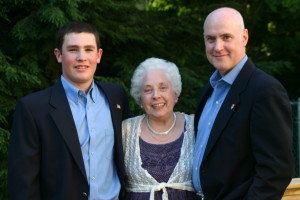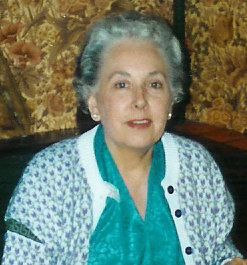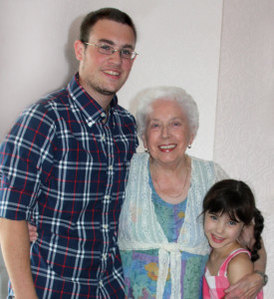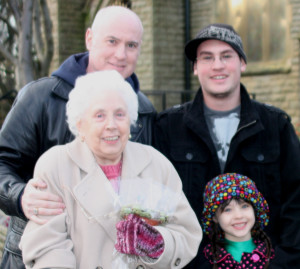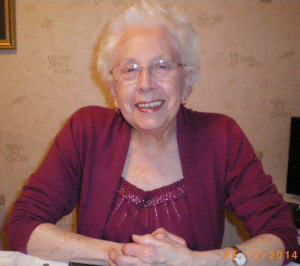 One of my favorite gifts from my mother-in-law was this beautiful statue sent from England shortly before I gave birth to our daughter.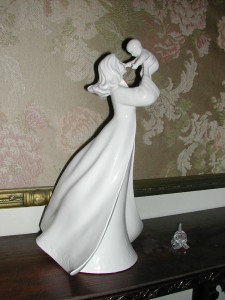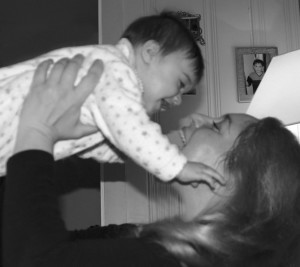 A few months old (above)            4 years old (below)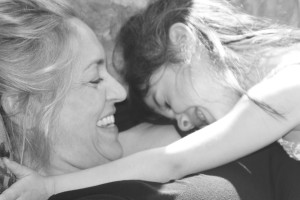 To avoid arthritis in her hands, Grace knits and knits and knits. Beautiful sweaters and hats and any request our little one desires.
I mean any! Like the day our 7-year-old said, "Grandma, can you please knit me a cuttlefish & grimpoteuthis?" And in short order, the beautiful cuddly sea creatures arrived in the gift package made with grandmother's loving hands. A whole array of knitted marine life: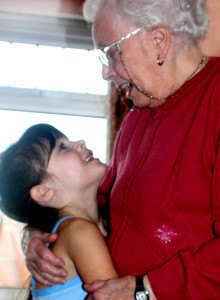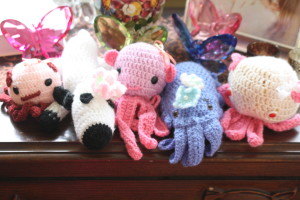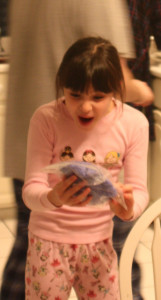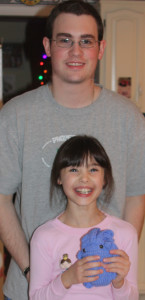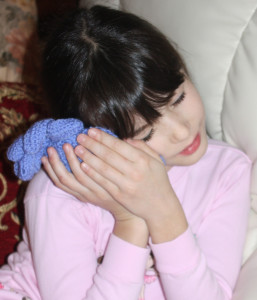 Knitted headbands & sweaters, ballerina shrugs and ponytail hats!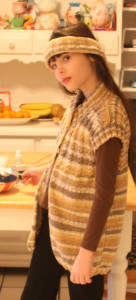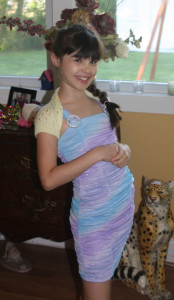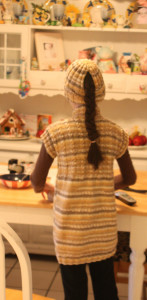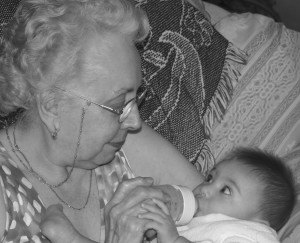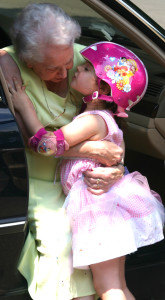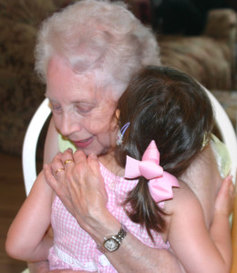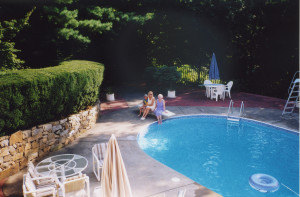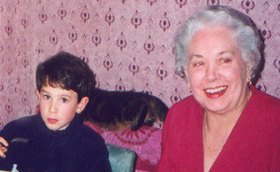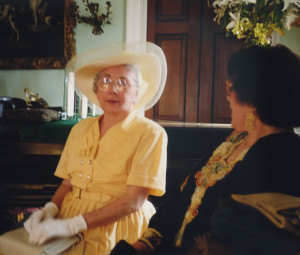 The loss of her beloved husband took a toll on her but did not stop Grace from living life. She hopped on a plane to surprise my husband for his birthday and stayed for Christmas that year.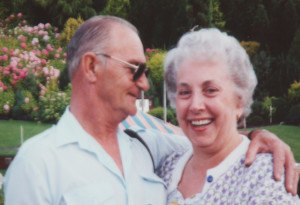 Grace flew over every summer to stay with us. In 2001, my Mom took Grace and me to Mohegan Sun, the big casino upstate for a grand shebang before my mother-in-law headed back to England. It was the 1st time she visited a casino. My husband warned, "My mother may weary, don't stay out late."
Honestly, nothing wearied her the past 8 decades… so when I arrived home at 4 AM with two happy grandmas, my husband was speechless. Not only did his mother have a marvelous time, she even won!
A few hours later, the towers came down and the world changed forever. Flights were canceled that week and Grace stayed with us longer that year. Phillip worked by the towers and felt the 2nd building crash to the ground. It took hours and hours and hours for him to get out of the City and back home. It was a mother's nightmare and
a wife's torment. Late that night, he finally made it home. We were grateful to be together as a family again, safe and sound.

The Bright SpotTM – A Grandma's love. Every visit with Grace has been memorable. The stories she tells, reminiscing the history of the family and her great love of Britain; she is a treasure in our lives and all who know her.
My mother-in-law and the Queen were born the same year…Grace is our very own queen xoxo