Wednesday, May 28, 2014 by
Bianca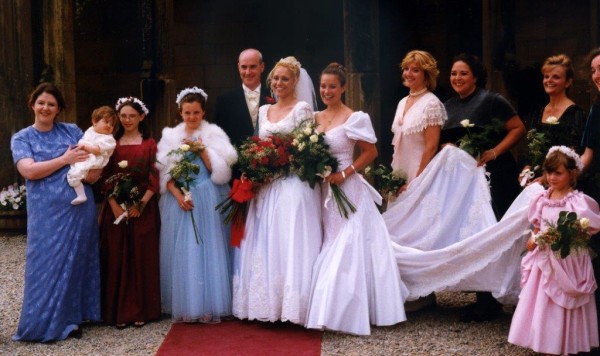 An interesting turn of events 26 years ago would wind & wiggle and eventually lead me to my dream man. I lived in England with a woman who would not only become one of my very best friends in the world…like a sister, but who would introduce me to my husband. I am the Godmother of her sweet daughter (seen here in her arms which also happens to be her 1st birthday) and my sister is Godmother to one of her sons. I'm indebted to her forever for my amazing husband & darling children.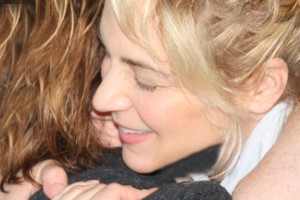 So when I received the phone call that she had had sudden hemorrhaging in her brain and was in the hospital's acute stroke ward, we immediately booked a flight to England. As I stared out the window, I felt a rush of emotions & memories flood my mind.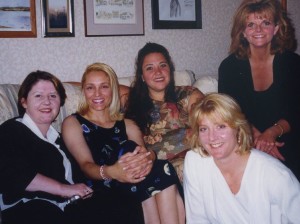 I thought about the day we met under bizarre circumstances that led me to live in her house for 6 weeks; even though she had just gotten married.
It was supposed to be an overnight. Both she and her husband said I could stay as long as I'd like.
So I did.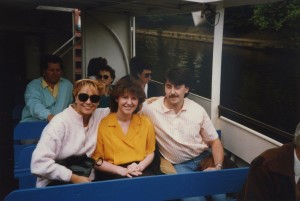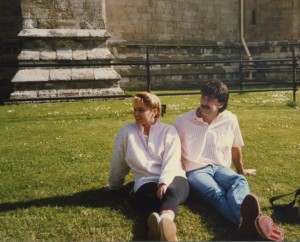 I remember them taking me sightseeing around England (above: York) and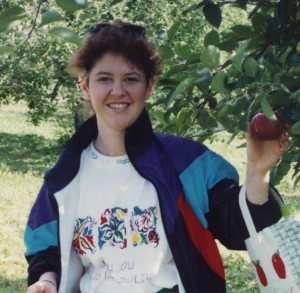 I took them apple picking in Vermont (left), trips to the City, and tours through the colonial towns of Connecticut.
I remember blasting their stereo to my Madonna cassettes I toted to England in my plastic pink cassette case – it was the 80s, you know. They worked by day & I danced in long t-shirts around their house to Bon Jovi, Def Leppard and the Talking Heads.
I'd jog around their little village and chit chat with the neighbors, shop owners and the folks gardening along my way. By evening, I was all abuzz with the latest goings on.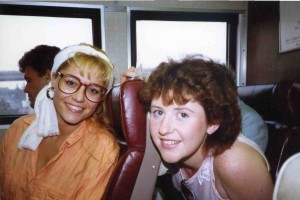 Then back in the States, I remember the train ride to New York City to see a George Michael concert – gotta love those glasses!
And I was so happy my friend & her husband were there the night I earned the Miss Connecticut title heading to the Miss America competition & at the party for my parent's 25th wedding anniversary.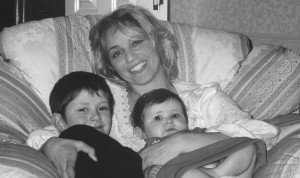 I remember the excited but weary phone call from England the moment her 1st son was born…he's now 22 and lived with us for 7 weeks this past year. I was thrilled when she requested I be there for the birth of her daughter. Long story for another day…
And after my dear friend suffered several miscarriages &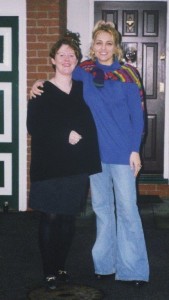 was experiencing a very high-risk pregnancy, she still boarded a plane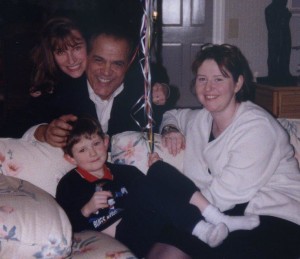 immediately to be by my side the day my beloved father died (click this link for pictorial: Daddy).
So there was no way I was not going to get on a plane as soon possible so I could hug a woman I admire and love so much.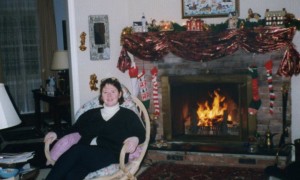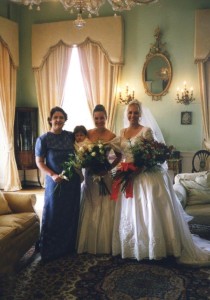 ………….Home with us relaxing                         My friend, Goddaughter, sister & me in England
The Bright SpotTM 

 – Cherish those you love. Give all of your heart to those who love you. Don't waste time with people who aren't sincere. There's an expiration date on life, don't miss any opportunities to hug those you love.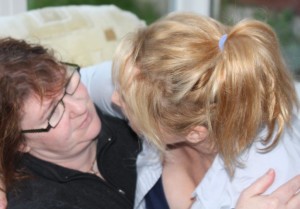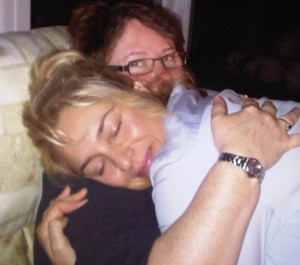 Doctors say they cannot operate on my dear friend because the bleeding is too close to the stem and one wrong move would end her life. Later today she undergoes another MRI. Prayers needed. With 3 children and a great husband, she's taking life one day at a time. Doctors say the best thing she can do now is slow down. Perhaps a lesson for us all…to slow down…look around & give thanks for who you have in your life. I am grateful to have such wonderful friends. xo~b