Sunday, June 2, 2013 by
Bianca
Peace, tranquility, a vacation like none other – cliché by no means! Let me explain.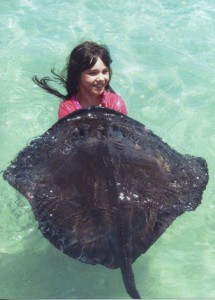 We were looking for a family vacation & what we found was something above & beyond in Runaway Bay, Jamaica.
It wasn't the cozy sleep on the flight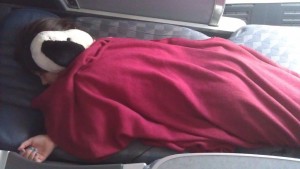 or the magnificent sunsets or the spa on the stone jetty in the     <Caribbean Sea.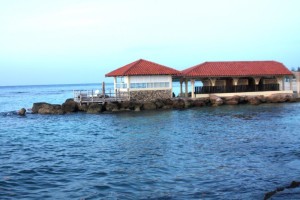 It wasn't the climb to the awesome 100′ slide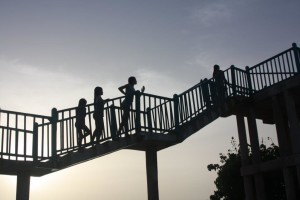 or the fire-breathing master.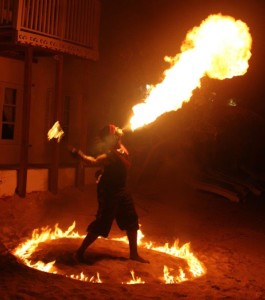 The FDR resort is an all-inclusive, 78-suite, ultimate family experience consistently rated among the best in the Caribbean.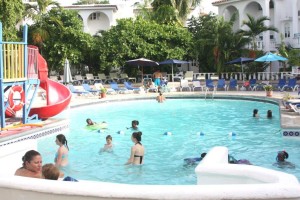 It is Jamaican-owned, Jamaican-operated with Jamaican restaurants so you get the true flavors of this beautiful, tropical island and its people.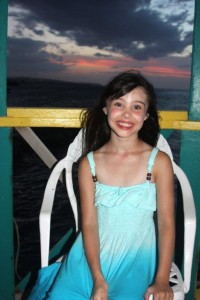 It's not an oversized resort with a Starbucks, Burger King or Payless Shoes. I didn't leave the States to find a mini-USA. 
What took the experience at the FDR resort to the level of "phenomenal" was an intrinsic feeling of being transported back to the days of summer holiday camps like Kellerman's in Dirty Dancing. Everyone knew everyone at the resort, and if you didn't, you were welcomed with warm smiles and a handshake.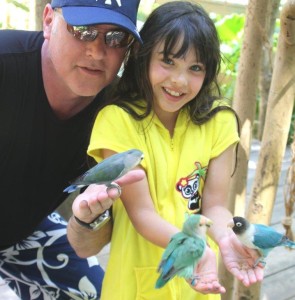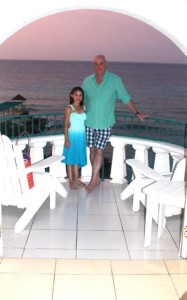 I was stunned to find that families have been going there for 25 years. Folks e-mail each other dates of when they're returning. Families plan around other families they don't otherwise see but once a year. We've been e-mailed by guests – now friends – about the next holiday. Unless I'm visiting friends, I never go back to the same places on Earth so I can explore new territory. So I was intrigued when the 1st family I met said they had been coming for the past 10 years. "Why??" "You'll see," smiled the father. By week's end, I was looking forward to re-visiting this very special & unique place.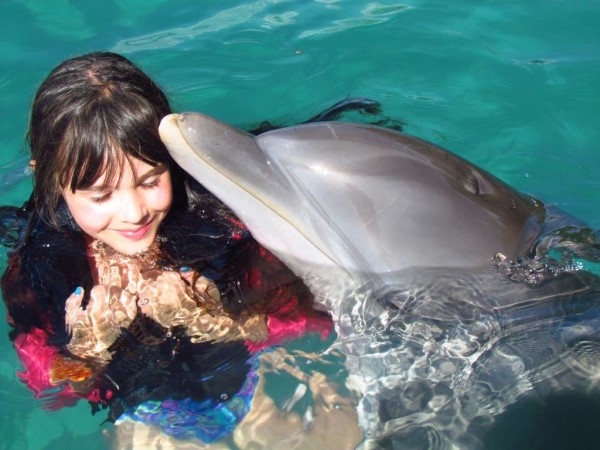 The owner, Franklyn D. Rance, for whom the FDR resort is named, says he has welcomed repeat international families for 25 years, he has watched couples come when young Moms were pregnant, and then watched their children grow up year after year, and then watched those children marry and come back annually with their own kids. I'd never heard of such a thing; it was fascinating to me.
I felt like I was back in the 60s or 70s ~ where parents of other children cared for, bandaged up, and guided with love the children in their midst. If you're 40 and over, you'll know that comforting feeling – a mix of common sense, "old school neighborhood," and family amongst friends. And all the staff members knew everyone's name, had fun with the parents, and the lifeguard swam with the kids.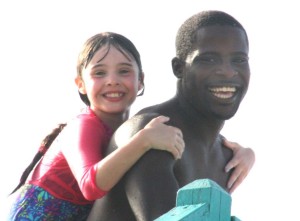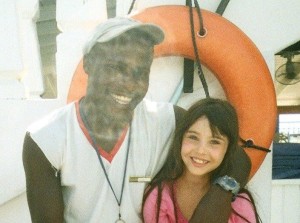 Frank was one of the original 3 partners to found "all-inclusives" 30 years ago. He and his partners built resorts throughout the Caribbean and, now retired, he enjoys his days at the FDR sitting under a palm tree with his advisors. He envisaged a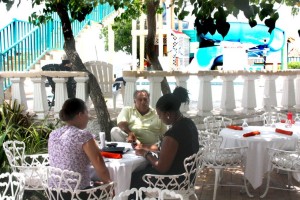 relaxation haven for parents when he created the Personal Vacation Nanny service.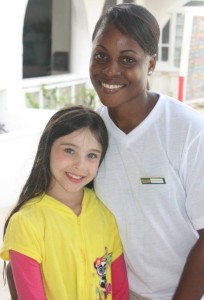 Each family is matched with a specially-trained, private nanny to follow, entertain, swim with, play with, keep safe and care for every need of your child or children so parents can completely relax – body & mind. Your personal nanny takes care of your suite as well, bedding, towels and even brings up platters of evening treats you request. 
I wasn't into it at first. I watch my kids. I play with my kids. This is family time.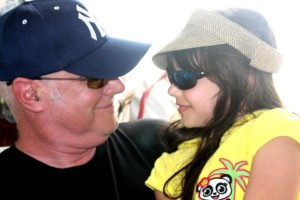 Well…guess what…there's plenty of family time and one can always play and swim with the kids, Nanny is there to assist from 9-4. She will run back to the room if you forget your sunscreen or hat, she'll get a drink for you at the bar and, once I was completely comfortable and knew how happy my little one was with all her new friends and their nannies, I could actually take a romantic morning walk on the beach with my husband… or a little afternoon siesta…imagine that…on a family vacation!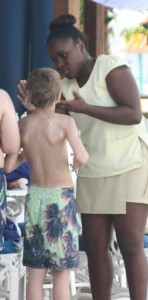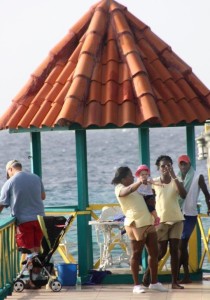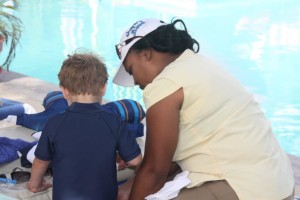 We loved our nanny so much that we asked she bring her child to work so we could spend time with her 2 year old.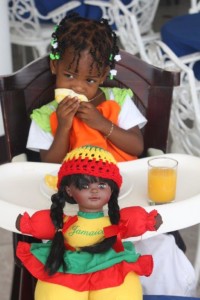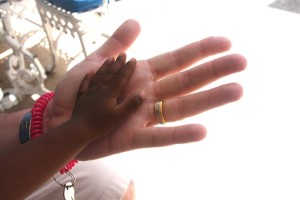 We gave her a little dollie and hope she remembers us till we return. We love FDR. It's not a mega-huge resort. It's kid-friendly and families are welcomed back year after year with handmade signs on their door.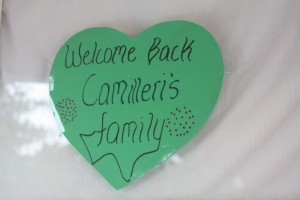 Another delightful and unusual thing about this trip was that each night dinner was served in a different restaurant, or on the beach or on one of the piers throughout the resort. Location & time were listed on the chalkboard by the pool. We didn't get that at first and went downstairs when we felt like it for dinner. Everyone was finished and going to the dance floor area for entertainment. Whoa, what happened? Families came up and said, "Hi, we missed you at dinner."
You did??
The next night we came down between the 6:30-9:00 time for cocktails on the pier and dinner. Everyone was there.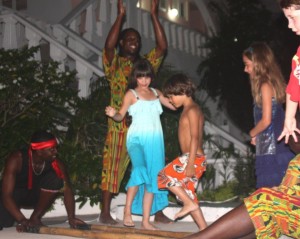 Children ran around & played and parents talked about their great day. Amazing! It was so delightful. So friendly. So engaging. So comforting. So not the era we're all living in now where everyone's consumed by their handhelds, Facebooking, texting, tweeting, blah, blah, blah. Here everyone was unplugged and relaxed – Eating together. Dancing together. Singing together. And, in Phillip's case, entertaining us with some funky stick dance on his butt~! LOL!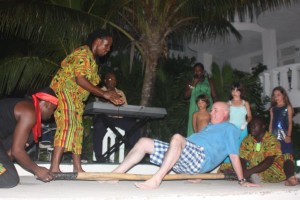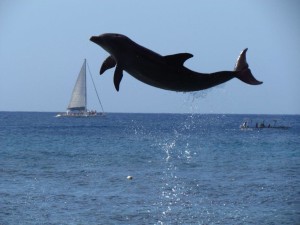 The trip was simply wonderful, rejuvenating & exciting. We enjoyed the resort's glass-bottom boat, spa, our private wedding anniversary dinner with our 7 year old on the pier,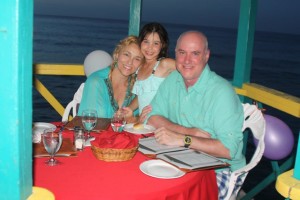 the children's talent show, the daily activities, the Rum treasure hunt at the bottom of the pool, board games, water trampoline, swimming with the dolphins & stingrays, snorkeling, diving and all the exciting adventures the Caribbean has to offer.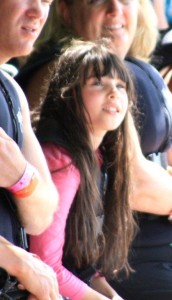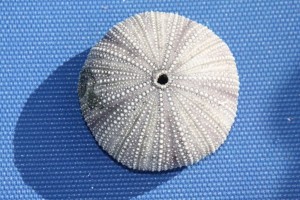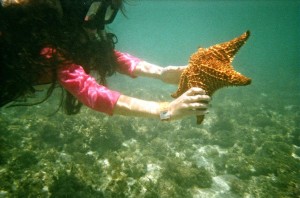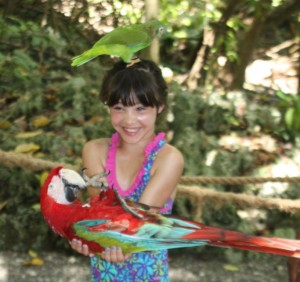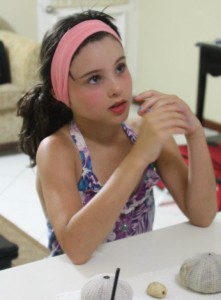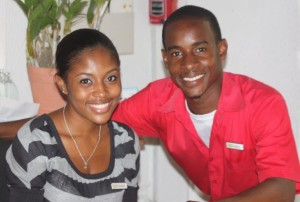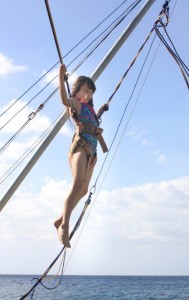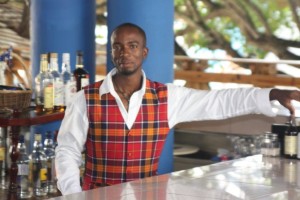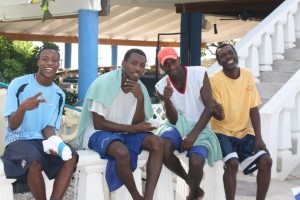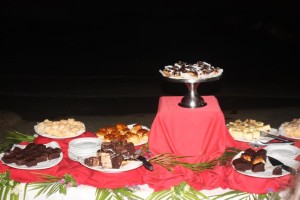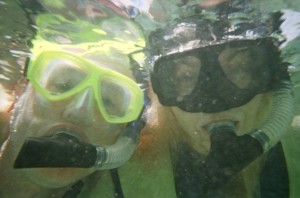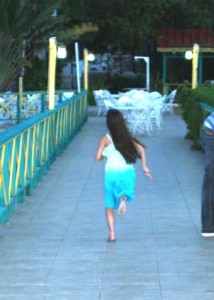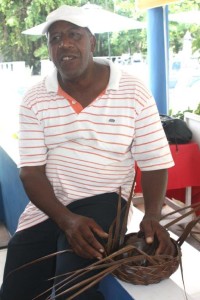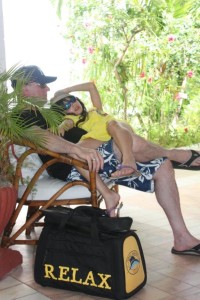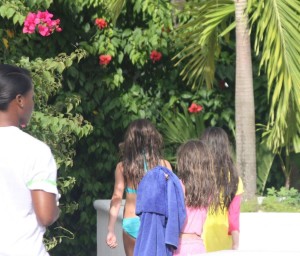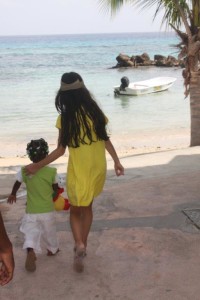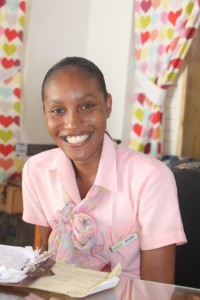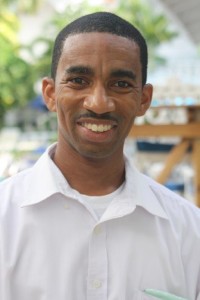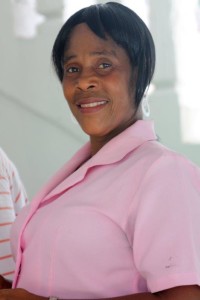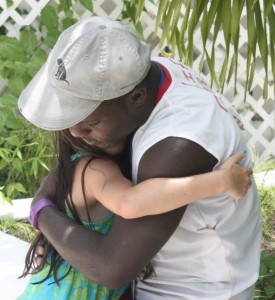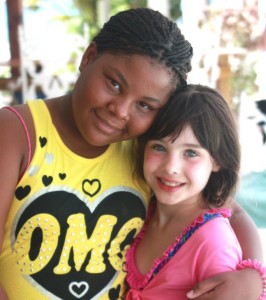 The Bright SpotTM 

– It was hard to leave Jamaica but e-mails from other families we met there have been flying in: "When are you going again?" I can tell you it will be very soon. A real pleasure and, indeed, the ultimate family experience!