Wednesday, June 8, 2016 by
Bianca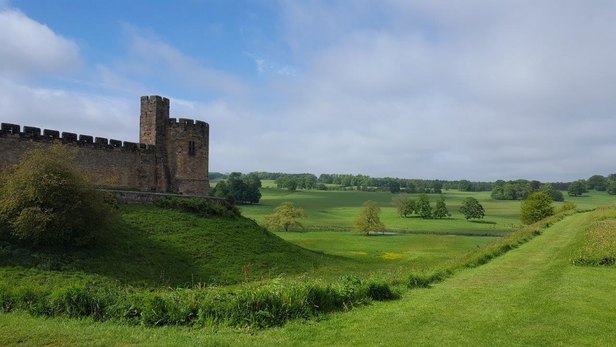 This gorgeous English countryside was captured on my cell phone! Breathtaking. Lush. So British.
During our 2-week trip to Europe to visit family, we went with some good friends to Northumberland.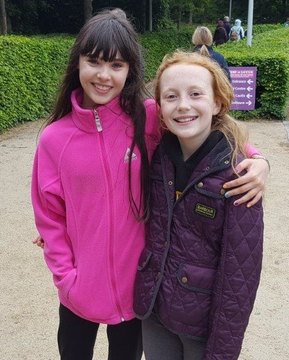 The girls loved that parts of Downton Abbey and Harry Potter were filmed here at Alnwick Castle.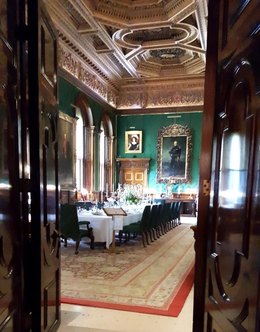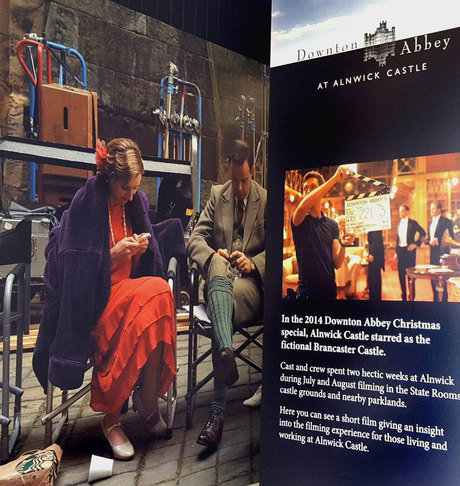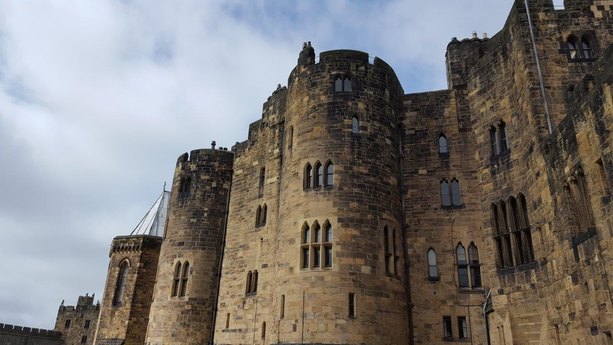 Lots to do here including bamboo mazes, ventures through the magic fairy gardens, the famous Poison Garden and, of course, flying broomstick classes!!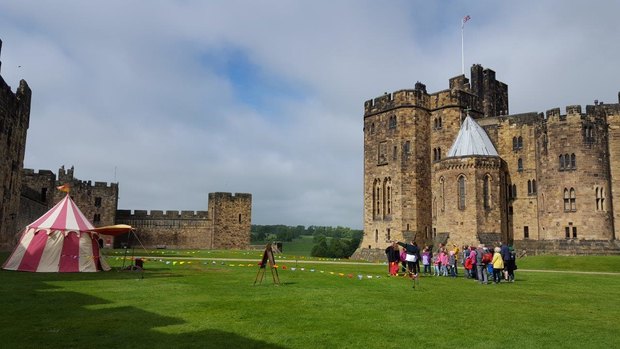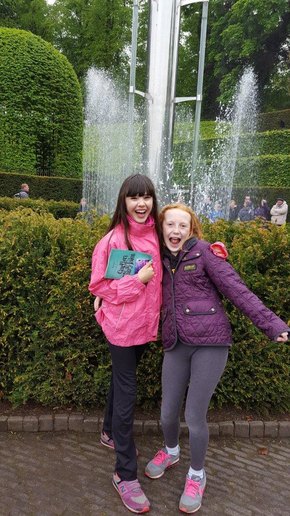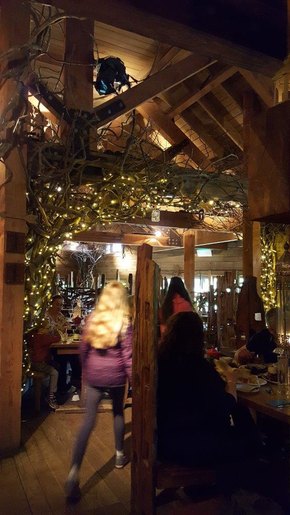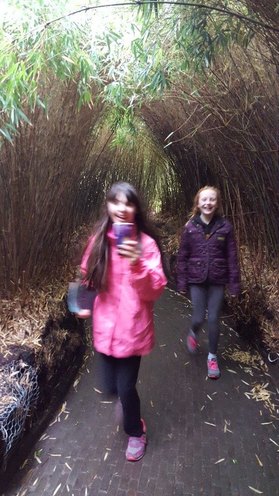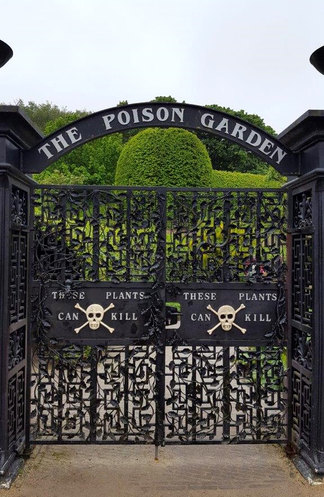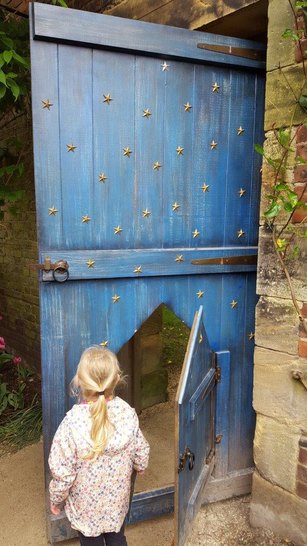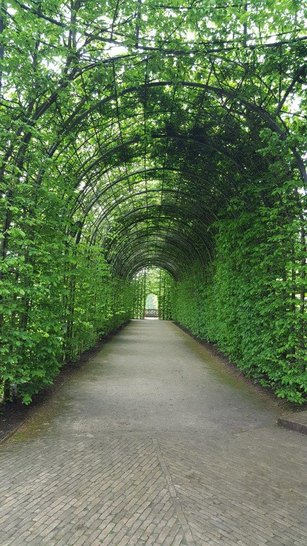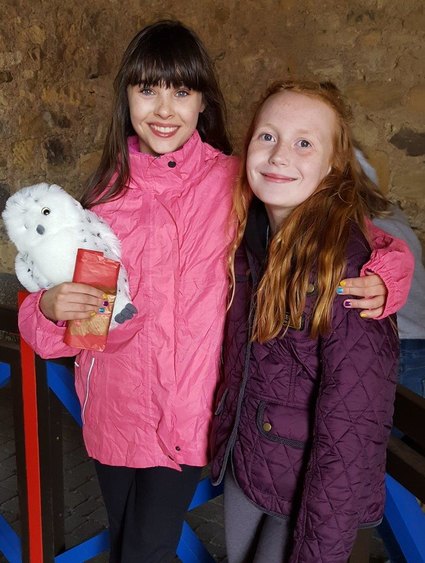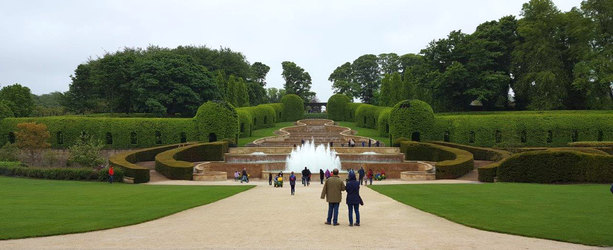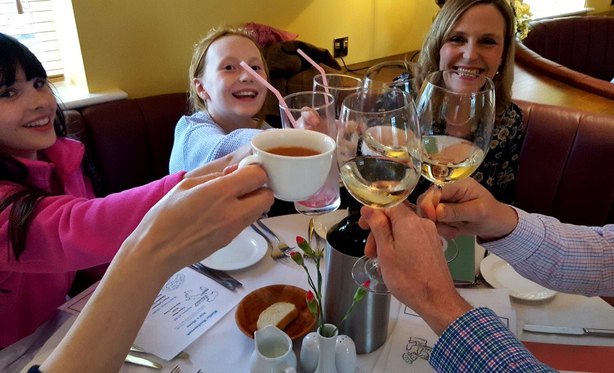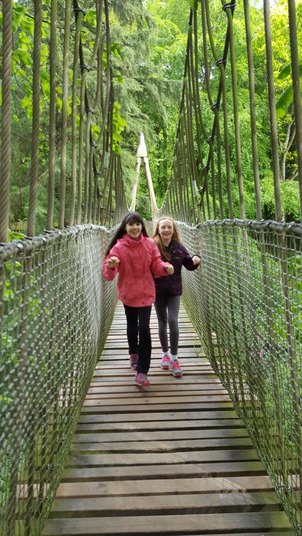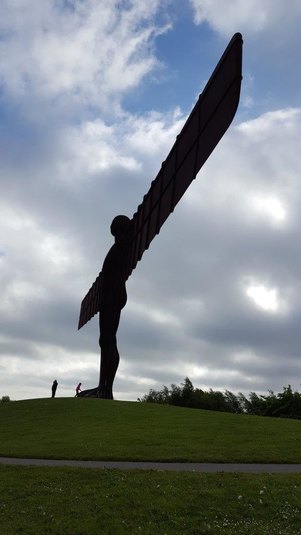 On our way back to Grandma's, we pulled off the highway to see the Angel of the North, a massive copper & steel statue in Newcastle Gateshead, believed to be the largest angel sculpture on the planet. The wingspan reaches wider than a jumbo jet and the angel stands 65 feet high, more than 4 double-decker buses! We've seen her on the hillside from the highway for over 15 years. This ride home, we actually pulled off the exit and made time to visit. Those are the life-changing things we have found we do facing this awful journey of cancer, click: Kicking Cancer!
Yes, actually seizing the day and doing what we wish at a moment's notice because no one knows how many moments we all have.  More than 150,000 people visit each year. This year, we're one of those people.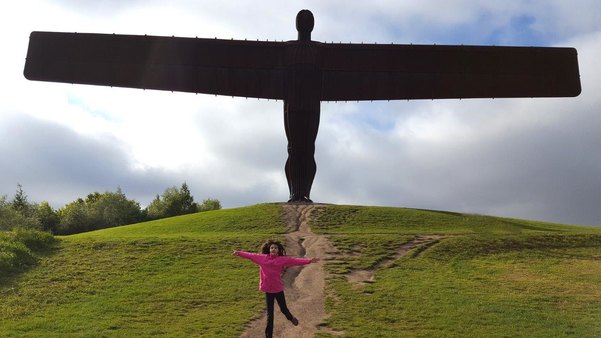 The Bright Spot – Visiting family & friends…and pulling off the highway to really seize the day!!