Nothing can take the place of wonder & awe in a small child's eyes.
Think back to a time when everything you believed in was true & sweet & simply pure magic.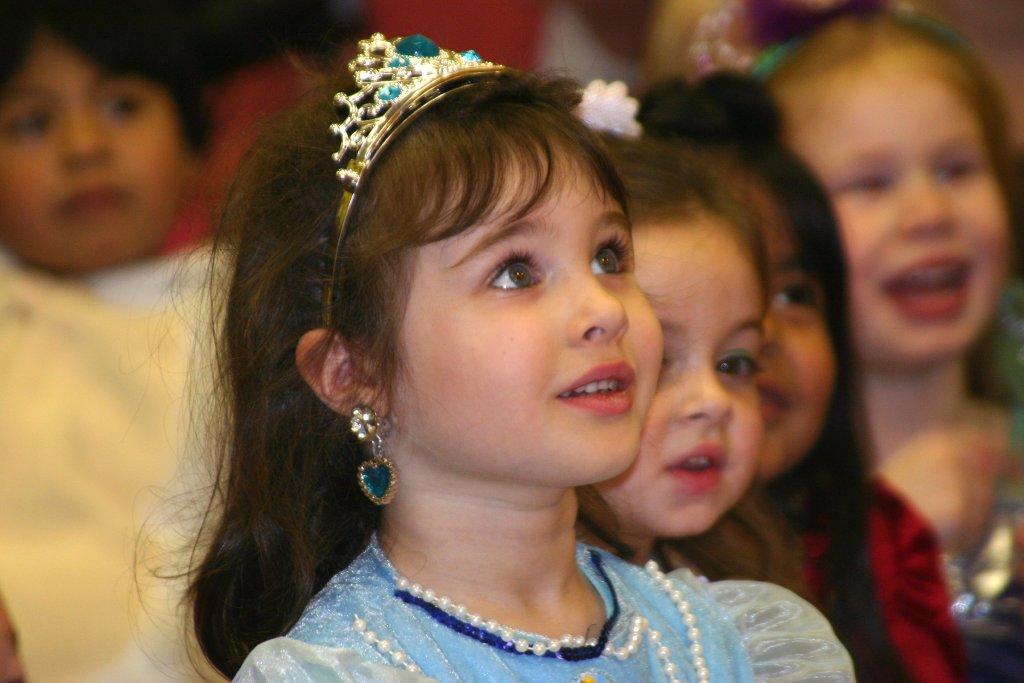 (3 years old)
Our little one just turned 6 ~ celebrate with us in this photo journey and thank you to everyone who has sent such lovely e-mails ~ I have shared every one with her!
It all started with a trip to the Bibbidi Bobbidi Boutique: choice of gown, hair in a princess bun with shimmering pixie dust, a wand, glass slippers, and a beautiful sparkling wishing star.
Cinderella had just finished dancing with Prince Charming…Sleeping Beauty & Snow White.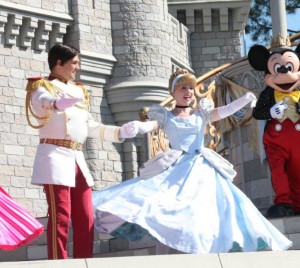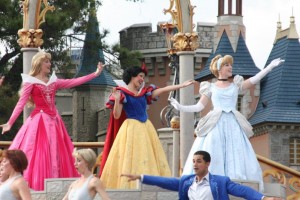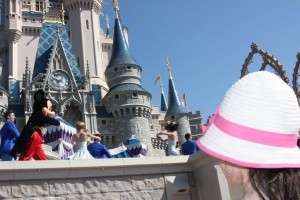 The Fairy Godmother greeted Little Petal and her Baby Bambi at the door.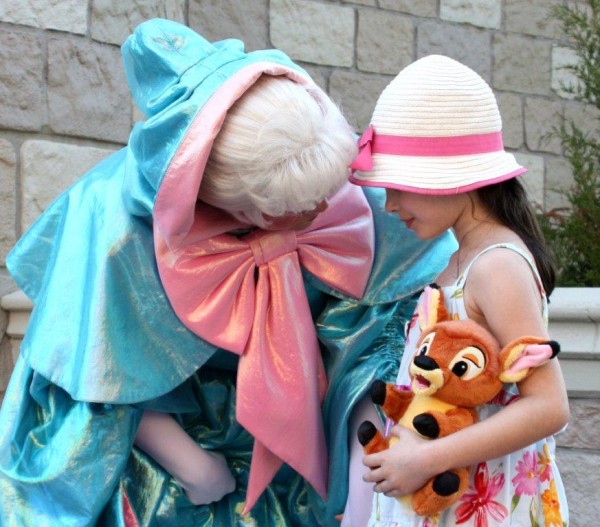 Following her gown presentation in the dressing room…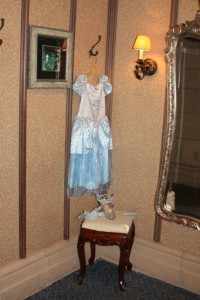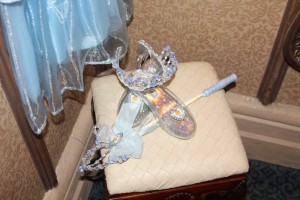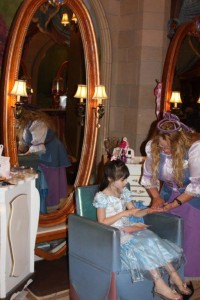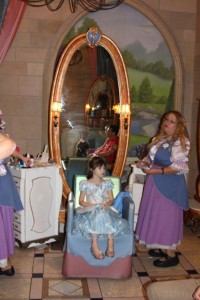 …it was time to transform into a little princess. Hair, nails, the whole royal treatment for Little Petal and her Baby Bambi – who was also sprinkled with pixie dust and given a matching crystal cheek applique.
Then it was time to meet Cinderella and have lunch with her in her castle!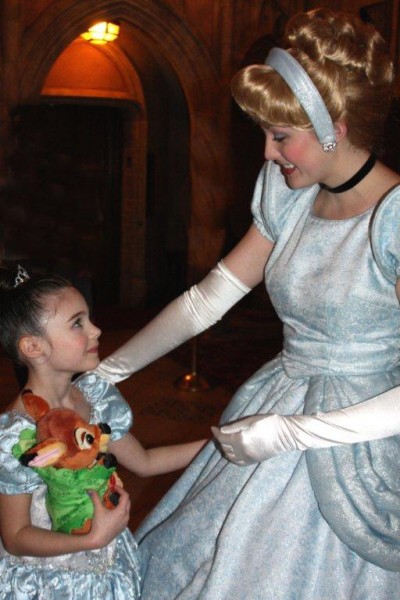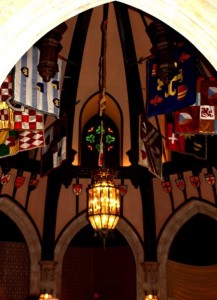 Cinderella enjoyed meeting Baby Bambi.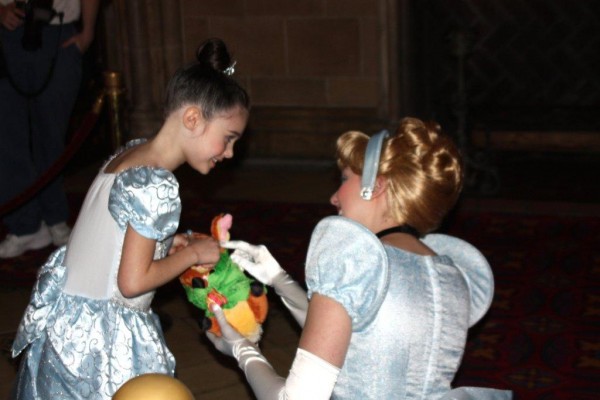 Snow White, Belle, Ariel and Sleeping Beauty made our little princess feel extra special, too!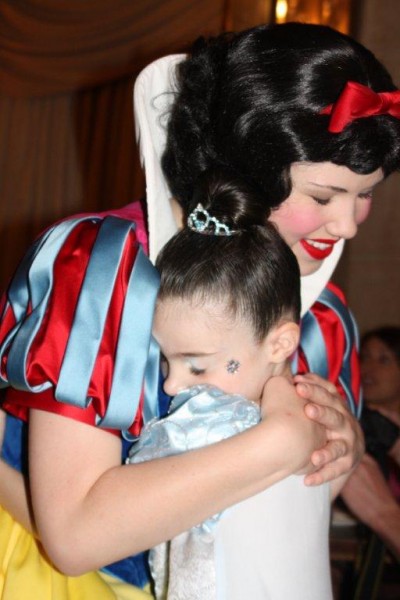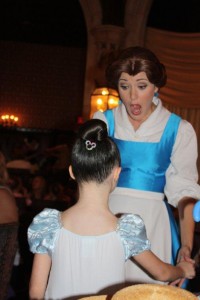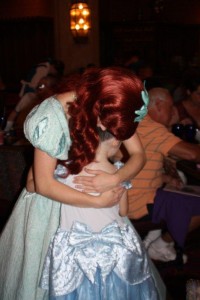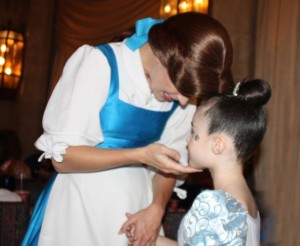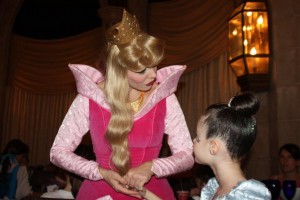 After making a big wish on her birthday candle and a wonderful farewell hug from Cinderella,
we enjoyed the Magic Kingdom where dreams really do come true…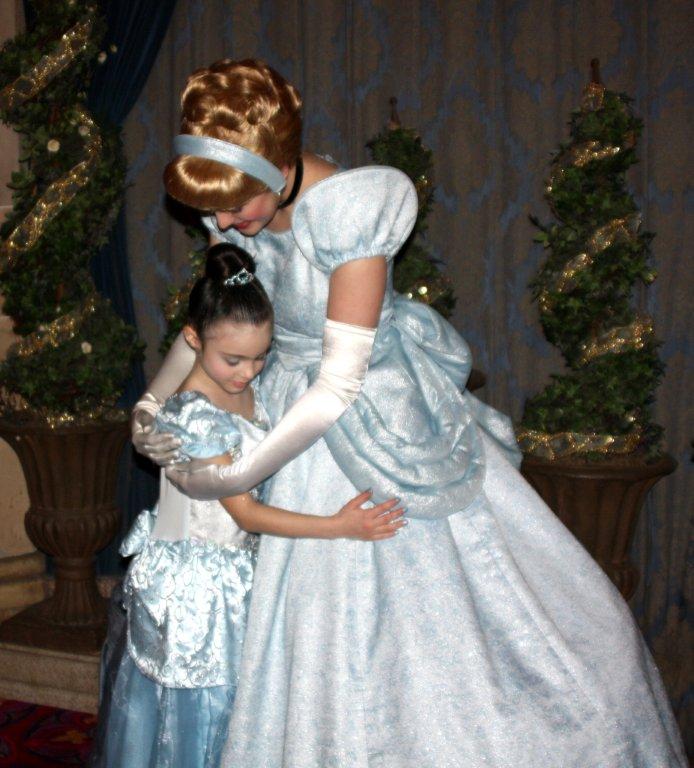 …because the next morning, Little Petal awoke to the news that her dream of swimming with dolphins was about to come true!! (For more on her incredible love of sea animals, go to the story "Harmony & Magic," posted on November 3, 2010)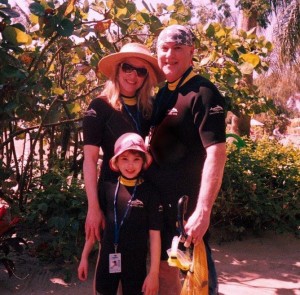 We spent a beautiful day at Discovery Cove swimming with sting rays, swimming through an aviary – protected by 2 waterfalls…and Little Petal's favorite – swimming with a very sweet dolphin named Jenny – what an amazing experience!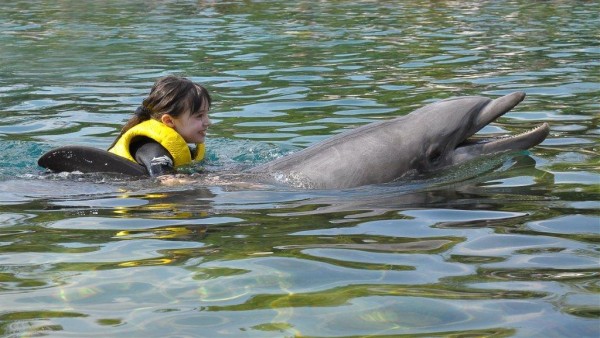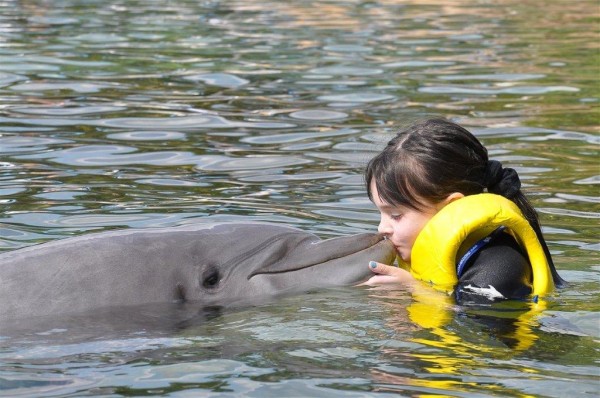 The Bright SpotTM 

– Creating memories with your family, for in the end, all we have are our memories.