Wednesday, May 4, 2016 by
Bianca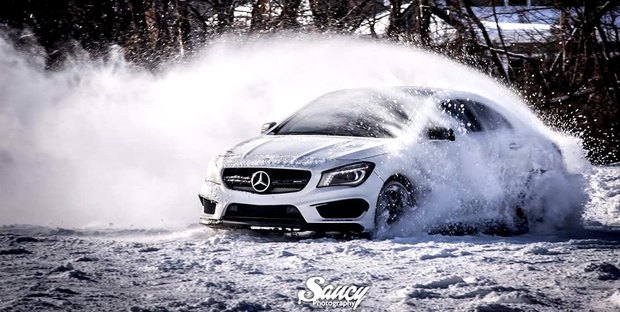 Our son loves his car! L-o-v-e-s! Yup, that's him playing in the snow.
He worked hard for it and earned it completely on his own. It used to be black.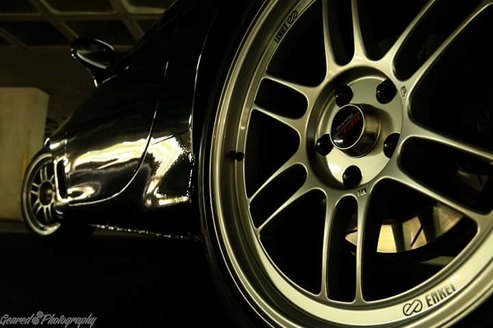 Last year, this high performance baby came home white ~ satin pearl matte wrap. That all sounds lovely but what I think is really neat is his appreciation for the fine craftsmanship of this Mercedes-Benz AMG.
AMGs are hand built by one specialty engineer. It's known as the "One Man – One Engine" philosophy. When our son saw his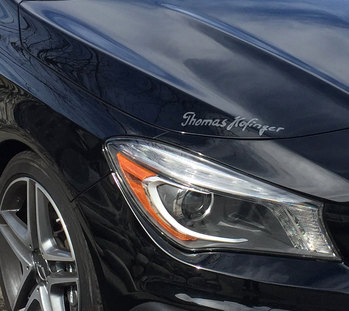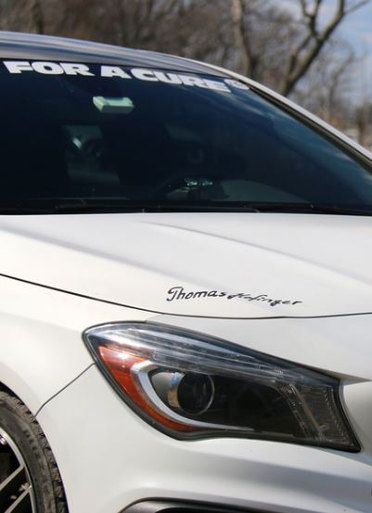 engine was signed by Thomas Hofinger, he had the signature made into a slate grey adhesive that proudly – yet subtly – adorned the corner of his black hood. He had the signature remade when he changed the car to white.
One day, a father who was at an event we attended started a conversation with my husband who was wearing a baseball cap with the Mercedes logo on it. They started talking about cars when the man told him he worked for Mercedes. My husband said our family has enjoyed the brand for decades and showed him a photo our son took of his car with the signature. "Oh, nice to see how much he loves his car, why don't you give me your address, I'll send him something." We thought a cool Merc key chain or pen would be a nice surprise for our son especially after all his hard work.
Time passed and life continued its routine. Then about a month later, a large cardboard envelope arrived in the mailbox. We all nearly fell over! A letter & photo of Thomas Hofinger saying he was "honored and stoked" to see his name on the hood of our son's beautiful AMG!! It was just so cool!! And so unexpected!! It made the car come to life even more. "Let her roar and soar!"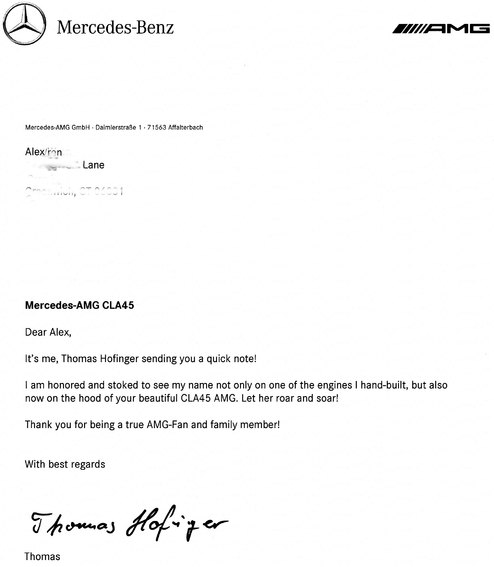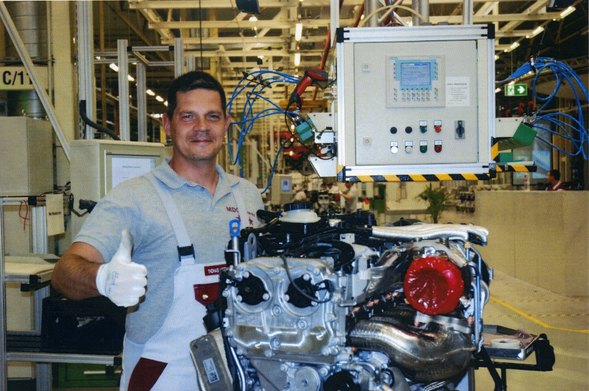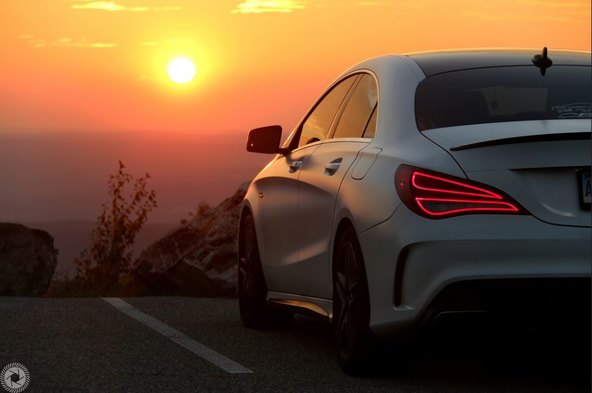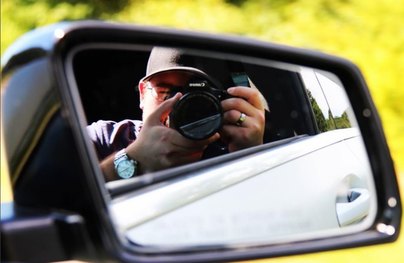 In my story, "Encourage & They Will Excel" (click: Excel), I explain my husband's & my belief in not "pushing" our children, but rather encouraging them with an array of opportunities & unconditional support. When our son, an Operations Director at a national company headquartered in NY, said he wanted to start a photography business, we were excited for him. He invested in a great camera, lenses, Flickr, and we supplied accessories, tripod, URL, etc.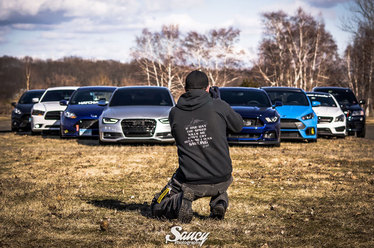 He has a passion for cars and wanted to center his photo art on that industry traveling weekends to car shows and enjoying time with his car buddies. Our son named his company Geared Photography – decidedly apropos.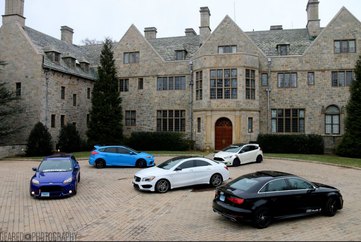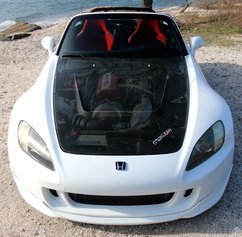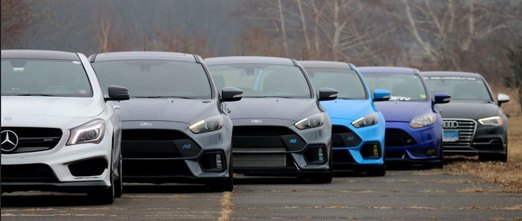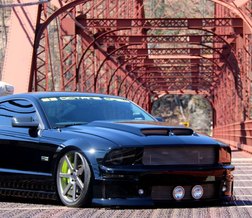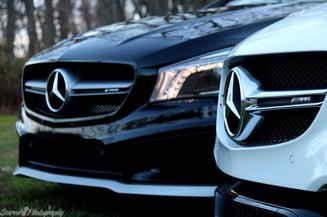 Fast forward a few years of hard work and his pics have been seen in lots of cool places including DriveTribe, the new website for The Grand Tour.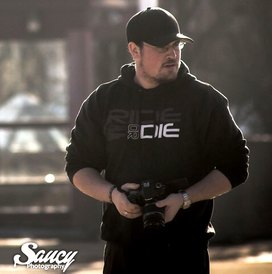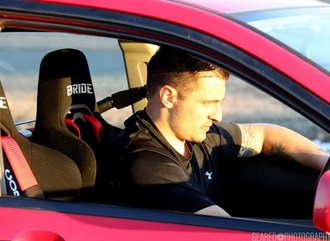 To see some more photos, click: Geared Photography. (Please note: A friend of our son's is nicknamed Saucy – he's a fellow photographer & car buff, too, and the 3 photos he took of our son are watermarked accordingly.)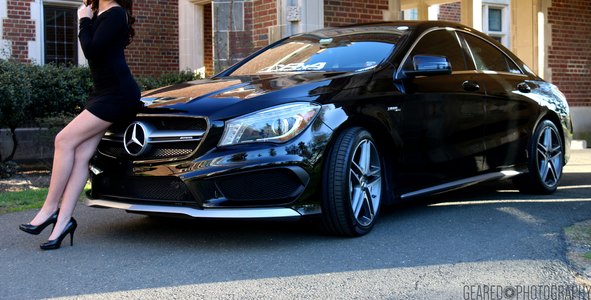 The Bright Spot – Watching your kids grow up doing what they love!
Our love for Mercedes runs deep ~ my father in his cherished Adenauer long ago. He'd be very proud of our son's diligence. Miss you, Daddy.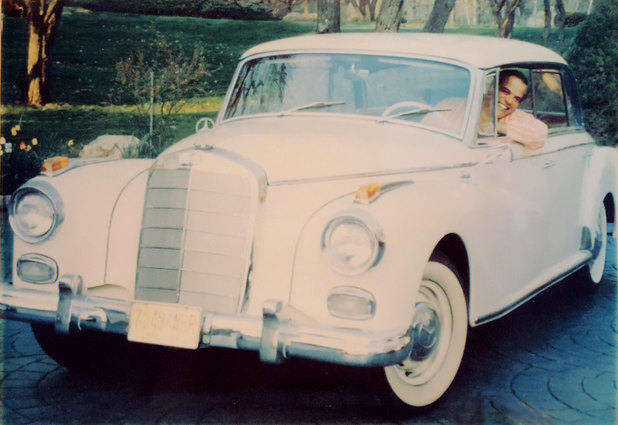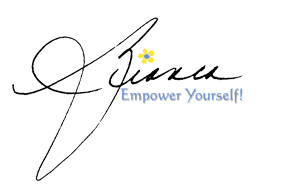 Thursday, September 22, 2011 by
Bianca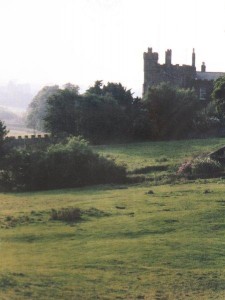 On our anniversary we renewed our vows at the 14th century castle where we wed years ago (below). The weather was glorious, the English gardens in full bloom, our hearts were full.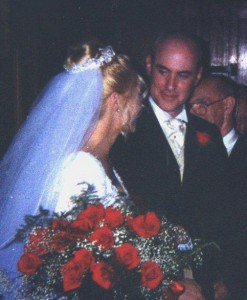 This summer, we enjoyed more than 1,300 miles of pristine landscape in the United Kingdom from Edinburgh, Scotland to Lancashire, North Yorkshire, The Penines, Northumberland, and Kingston-upon-Thames, Surrey, England.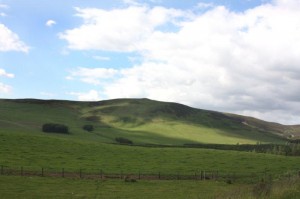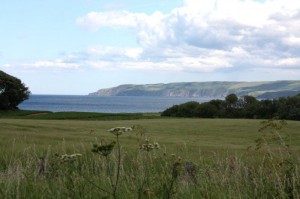 It brought back wonderful memories from years ago…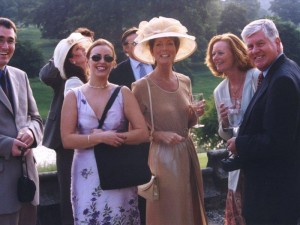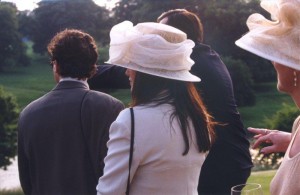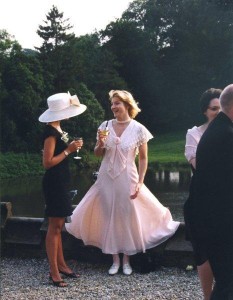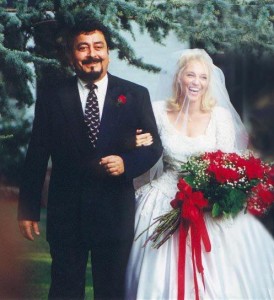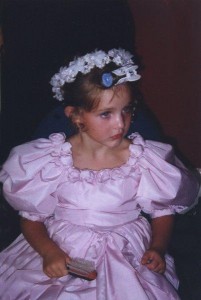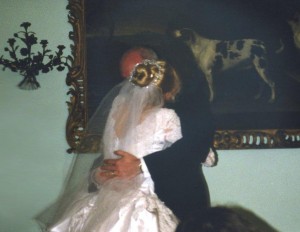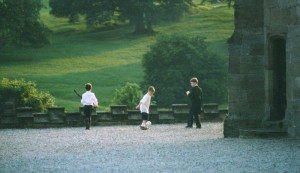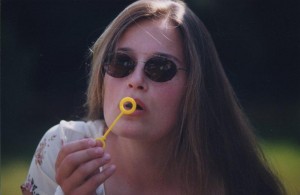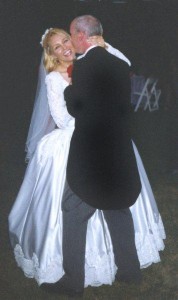 We were so pleased to celebrate our union with our family and friends
We married in the United Kingdom and again a month later in the United States. Our maid of honor, best man & bridesmaids flew back and forth for the weddings, both of which took place near sunset on the eves of full moons – that was just a pretty bonus from the Heavens!
I am also very grateful to my wonderful seamstress – who made sure every gown, dress, suit/outfit I wore at the Miss America years earlier was fitted to perfection. In England, she made sure the bustle was perfect! After all, she created it. And she made my gown glisten in candlelight and against the setting sun.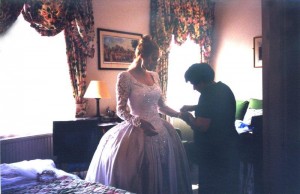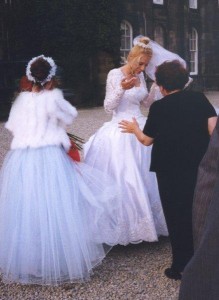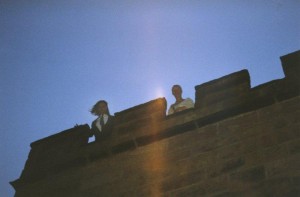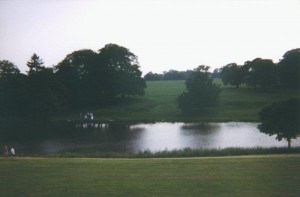 On our anniversary this trip back, we really enjoyed seeing our daughter & Goddaughter running playfully along the centuries-old wall we walked up together as newlyweds.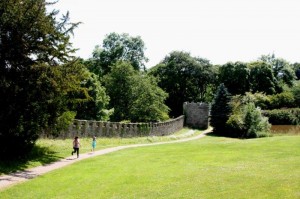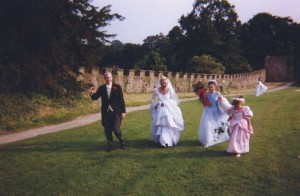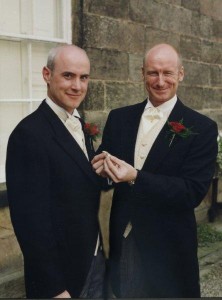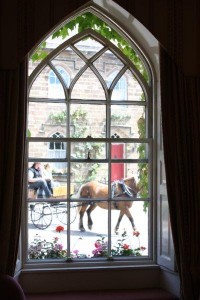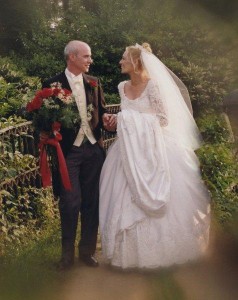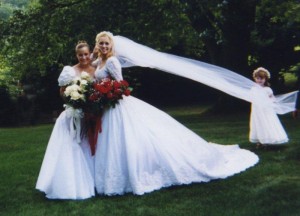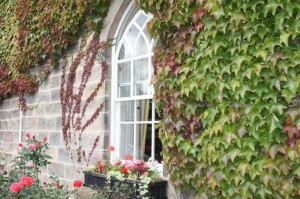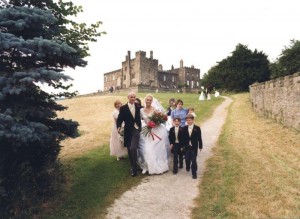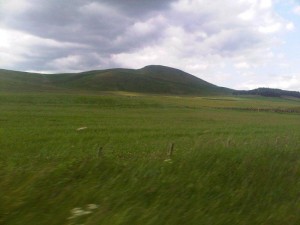 And although we enjoyed journeying throughout the Kingdom… (2000 years! Read the sign below:)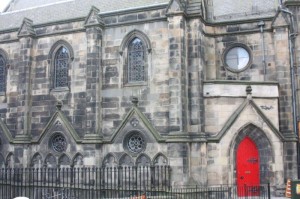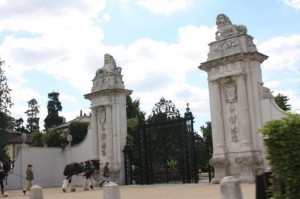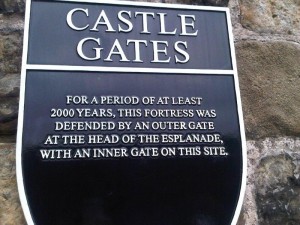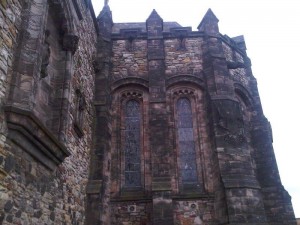 …taking carriage rides & visiting local farms where our kids could grind wheat & hand-feed horses and little lambs…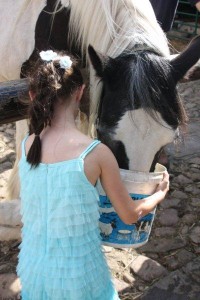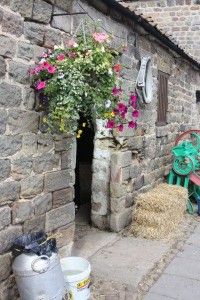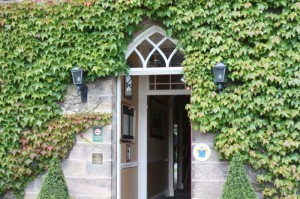 …and enjoying quaint pubs, 500-year-old canons, Scottish castle ruins,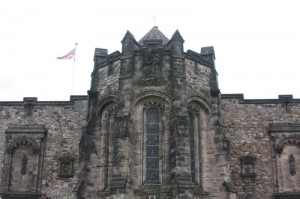 family, friends & a romantic summer to remember…
…I must say my favorite part of this year's anniversary was not the trip to Europe, but rather what we did on the "next wedding anniversary" a month later when we returned (yes, we celebrate both).
We took our little one and her friend to see the Winnie-the-Pooh animated classic in the movie theater. As we sat with the girls between us, Phillip reached over their seats to touch my arm. I smiled at him in the dark and whispered, "There's no where else I'd rather be than celebrating today with our family and Winnie-the-Pooh."
Later that evening, my mother watched Little Petal as we went out to dinner.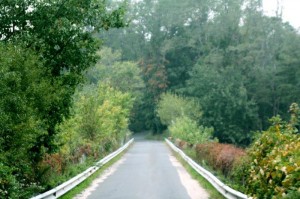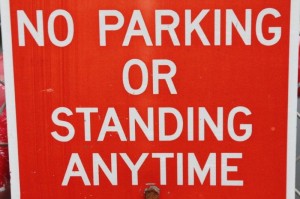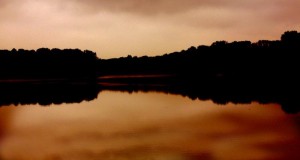 (These are photos by day/sunset are so you can see the roadway. It was pitch black when we were there. I'm sure we would have given our teen an earfull if he did this…)
On the ride home, Phillip turned onto a long single-lane road over a large lake. He turned off the engine and jumped out of the car, motioning me to follow him.
He put his arms around me and looked up, pulling me close. Stars pierced the pitch black sky; the only sound ~ the chirping of the summer crickets. The water was still, the air was warm. He kissed me and took my breath away. I felt like a teenager, blithe and carefree. With every beat of my heart, he kissed me more passionately.
Suddenly, car lights in the distance were heading our way. Our car blocked the entire single lane, and the oncoming driver would never suspect someone stopped on this quiet, dark roadway.
We scrambled as fast as we could to get into the car as the lights drew closer and closer. I grabbed my skirt around me and ran as quickly as I could to the passenger side of the car, heart pounding with excitement, fear, naughtiness.
We took off just in time and laughed giddily – I think from the nerves and the rush.
The Bright SpotTM – my husband, the love of my life! Go grab your Honey and smooch him/her! Take out some time and write down your special thoughts about why you love your wonderful someone. Renew your vows and commitment to one another. Castles and moats are great backdrops, but it's the authenticity in your words and heart that make your relationship deep. Enjoy the little things like an afternoon movie with your kids or a romantic kiss by the lake. If you are single with kids, tell your kids how special they are to you and celebrate your commitment to each other. If you are an adult, tell your parents or grandparents how much they mean to you. A vow is a pledge or promise to the one(s) you love. Life's so short, do it today.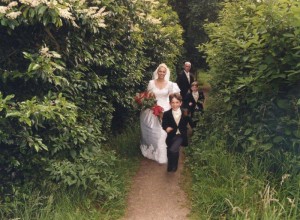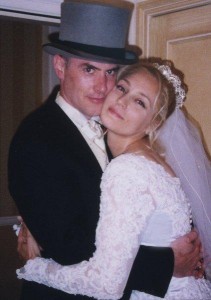 xo, b
And a double Bright SpotTM just for YOU!! Thank you to all of you who read this site. 2 million page views & counting in one year because of your support & interest in these stories, our albums, links, and the weekly interviews from our Live, call-in radio show "Let's Talk!" archived on this site for your convenience. And thank you to everyone who commented/sent e-mails on the story that follows – about how the tragedy of 9-11 affected our family and how our young son unknowingly inspired many in this nation and abroad. Thank you all!!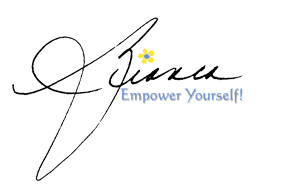 Saturday, August 20, 2011 by
Bianca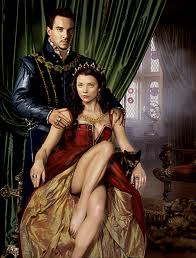 Leave it to the English (& Canadians) to serve up a majestic dose of sumptuous cinematography in this heart-pounding period piece that doesn't leave much to the imagination. The Tudors is outstanding!
The history, passion, betrayals and intrigue enveloped in this flawless production by the brilliant English screenwriter & creator Michael Hirst captures the agony of 1 man's life journey in his ultimate quest for love and honesty. Yes, yes, power and all that, but fundamentally, as the years passed, love and truth reigned supreme.
In his prime, Henry – an educated author & composer – was known as charismatic, passionate and an attractive sportsman. He ruled with absolute power.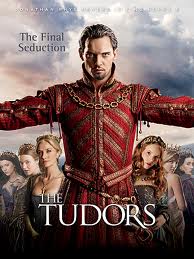 Why did Henry Vlll (1491 – 1547) have 6 wives? How did the Church of England come to be? Why are Henry Vlll and Elizabeth I the most famous monarchs in English history? Watch this 38-hour epic series and see the treacheries that cloak his kingdom unfold.
The voracious appetite of this happily married Mom was effortlessly satisfied with each hour I shared with my equally-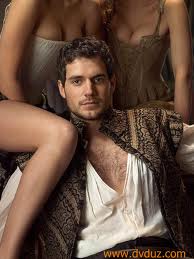 engrossed husband. A perfect blend of desire & lust mixed with gross man stuff like Tower scenes and combat will captivate both men and women alike.
The Tudors is a magnificently edited work of art cast with absolutely incredible actors, extravagant costumes, opulent scenery and a twist at the end of each episode that leaves you breathless for more.
We're about to wrap up our last hour of the series, I'm dreading it and the pending withdrawals. I just don't want it to end. Bravo to all who made this chapter of history come to life!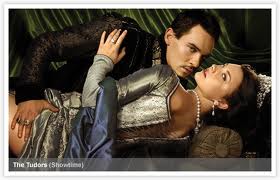 The Bright SpotTM

  – a delicious next few months with your special someone. Get it on Netflix or the DVD set and whisper in your love's ear, "Let's Tudor tonight!" with that knowing little smile and a naughty twinkle in your eye.