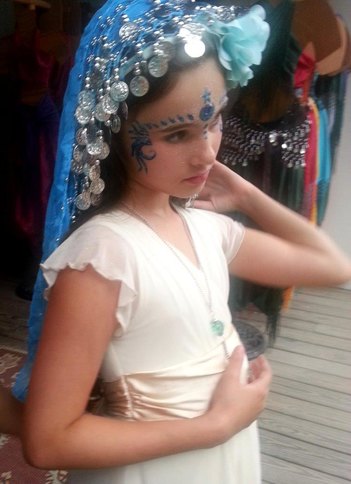 Our darling last year at the renowned     New York Renaissance Faire (left).
For this year's faire, she knew exactly what she was looking for in a gown…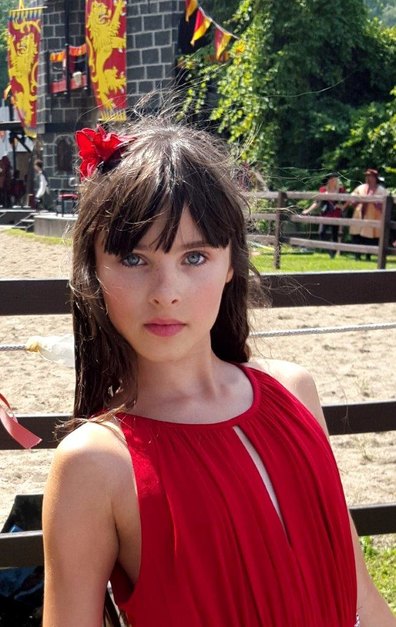 For over 38 years, fairies & fellows, princesses & knights alike have gathered throughout 65 acres of Sterling Forest, Tuxedo, NY to celebrate the Elizabethan era at the Renaissance Faire!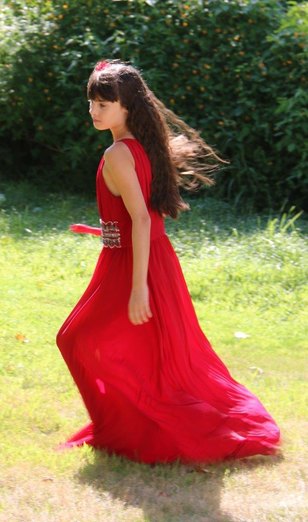 We
We went again this year with family & friends. Our 10-year-old told us this is her favorite summer tradition, now several years running.
From dragon rides…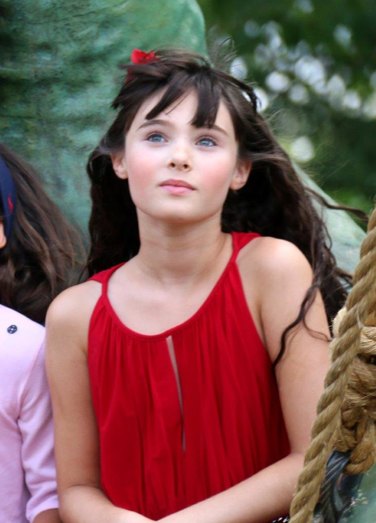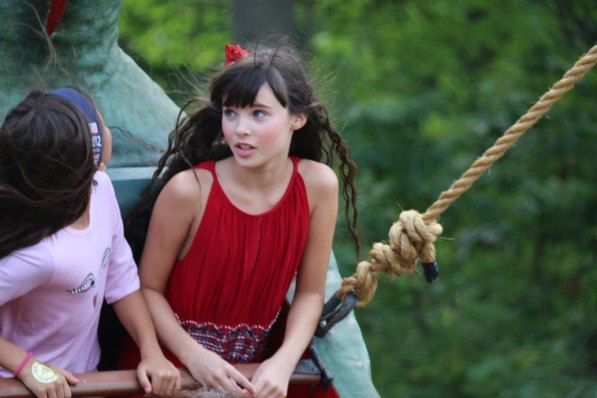 …to cuddling baby dragons, there's an adventure around every corner.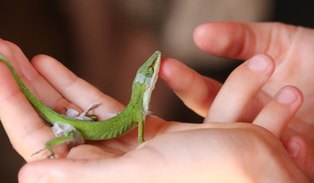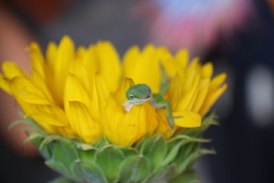 If you love acrobats & magic, sword fights & jousting, this is definitely the place for you.
With 20 stages and over 100 shops, there is something for everyone, young or seasoned.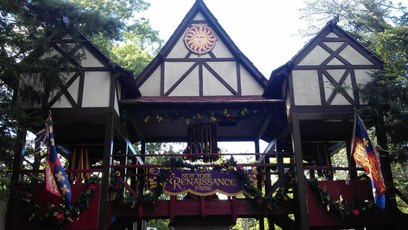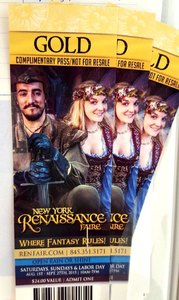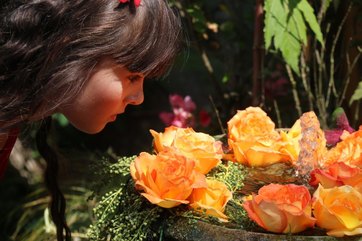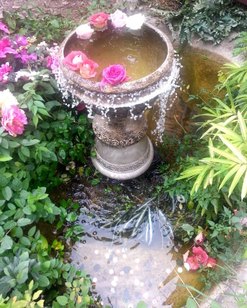 Our Darling played the flute for the Woodland Fairy, the Acorn Fairy, the harpist and the Queen.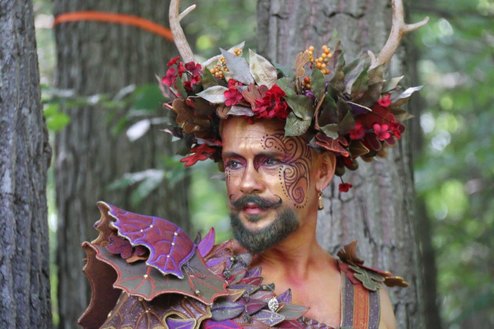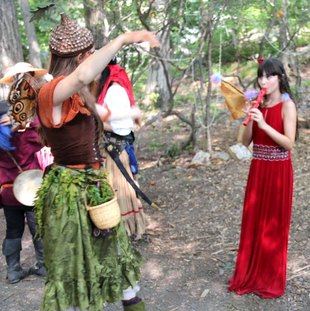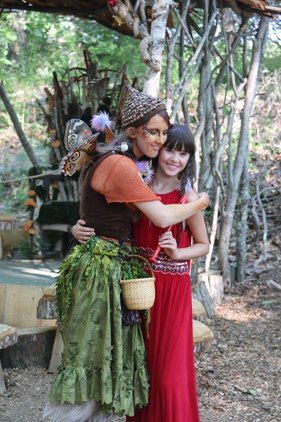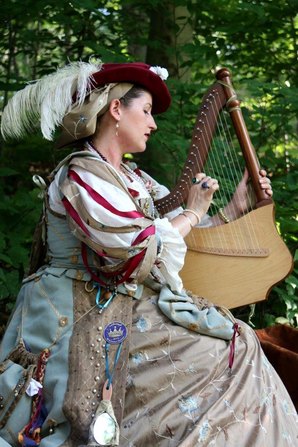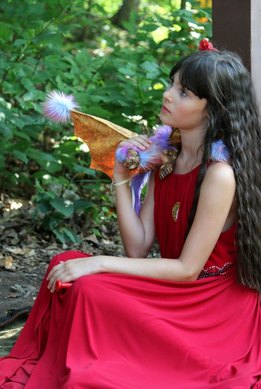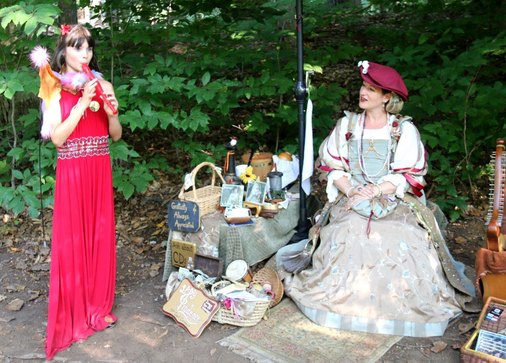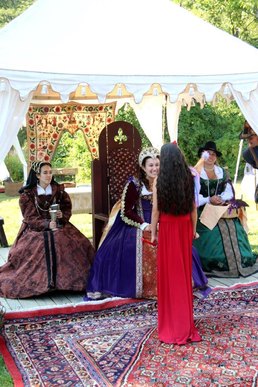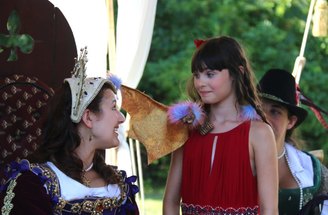 Armor and headdress for every age…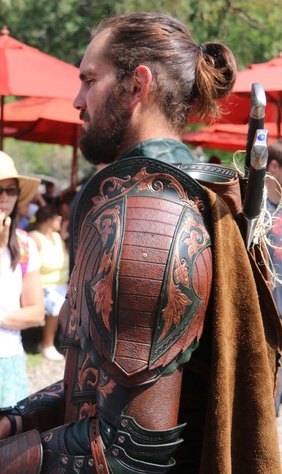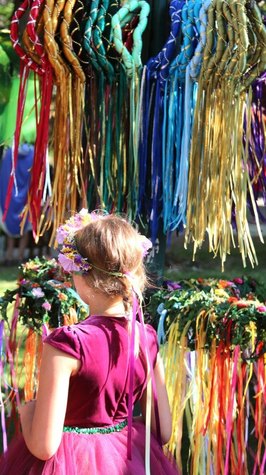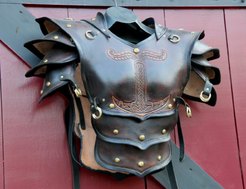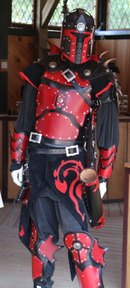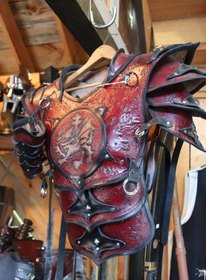 …thundering horses and overflowing … overflowing…well, simply overflowing…!!!…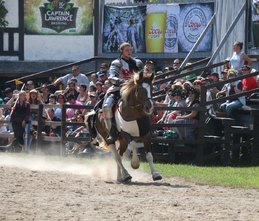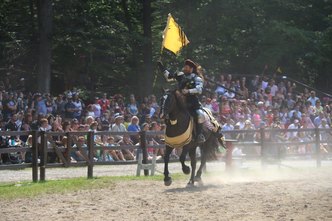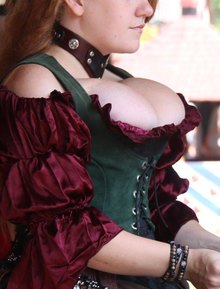 …overflowing attractions from wenches serving mead!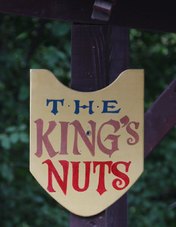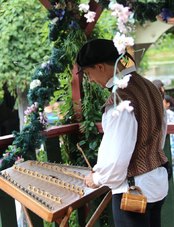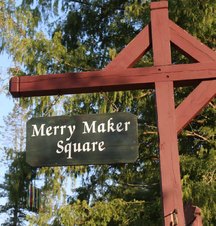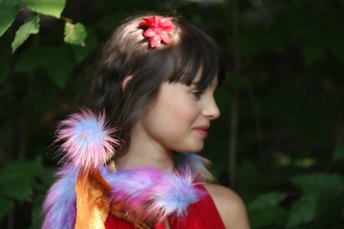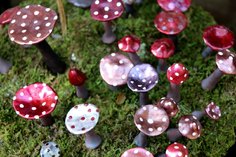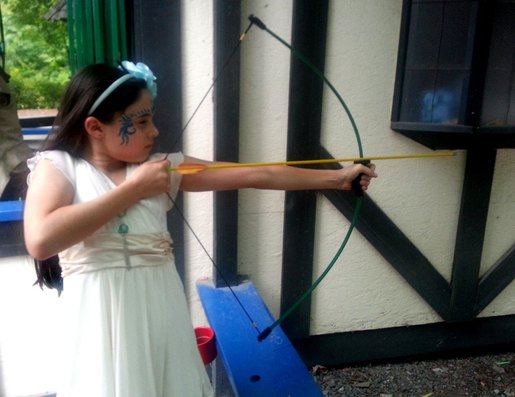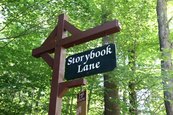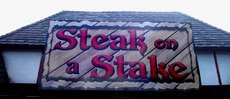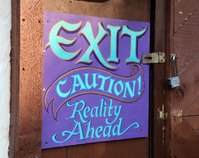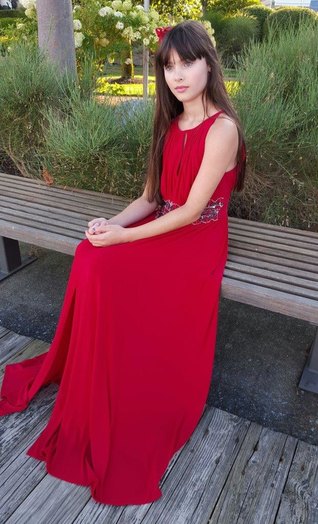 The Bright Spot – For swashbuckling pirates, jousting, boating on the lake or dancing around the Maypole, be sure to visit a Renaissance Faire near you, so magical, indeed!
I'm looking forward to seeing what our Darling picks out for her dress next year.
Sweet Acorn Fairy kisses farewell till then…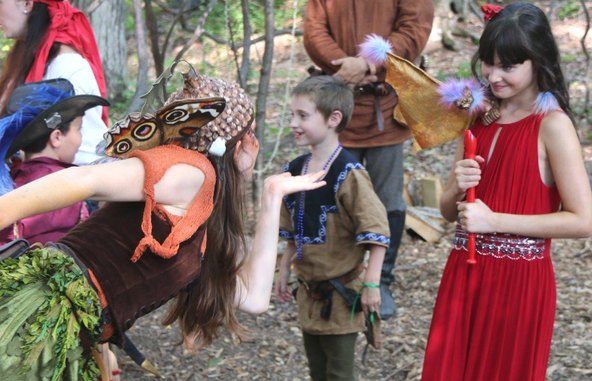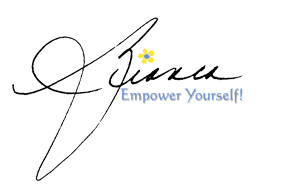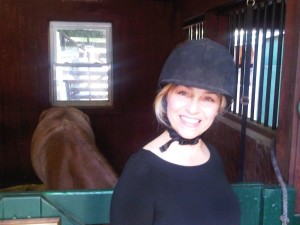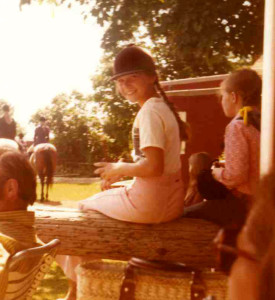 …………………………………….47                                  &                           14
Having always been a big animal lover, my favorite childhood activity was horseback riding. Now years later, one of my favorite date nights was when my husband surprised me with horseback riding at sunset.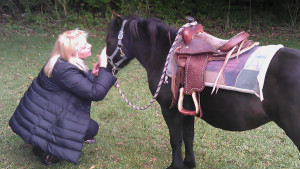 I love them big. I love them small. And I love them fast.
I dream one day of owning a sanctuary for rescued horses & ponies.
Summers in England attending Newmarket & Royal Ascot were a favorite pastime.


Being picked up in a Rolls Royce with a personal chauffeur (his name happened to be Arthur),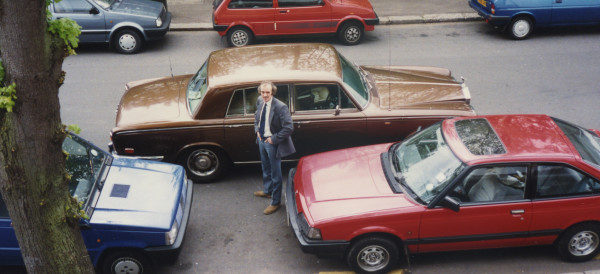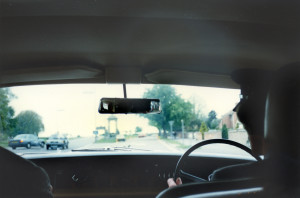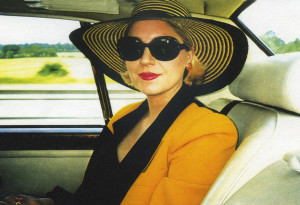 enjoying strawberries & cream, endive-wrapped smoked goat cheese and escargot in a private box within the Royal Enclosure & my own personal winning streaks at Ascot in years gone by are fond memories.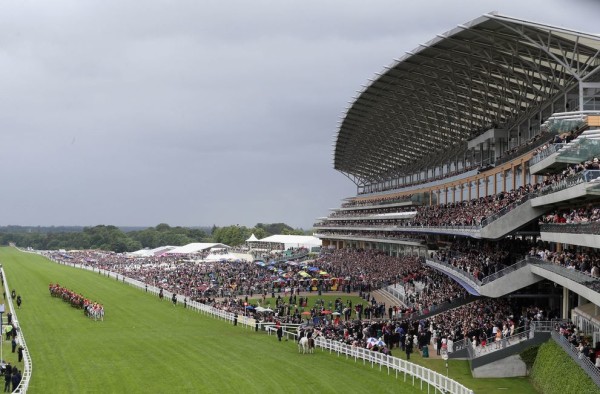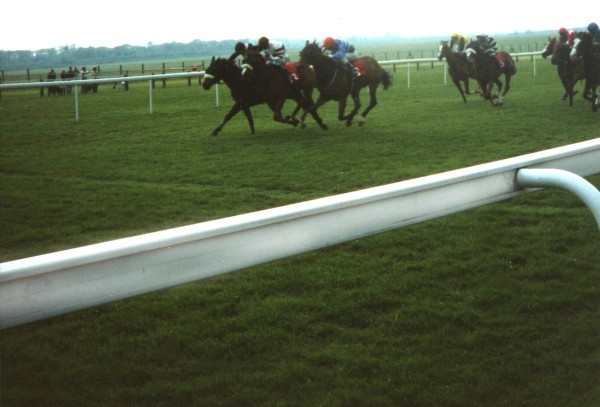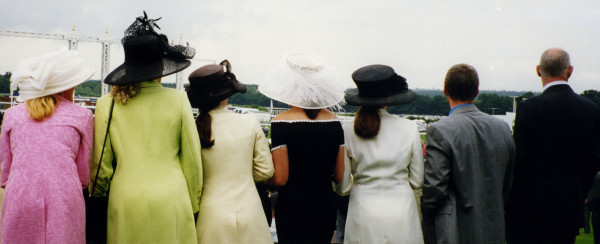 I took our little one to the Belmont Stakes a few summers ago.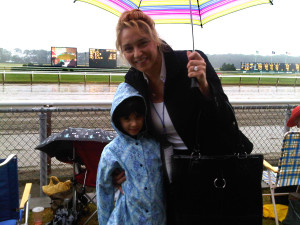 The only differences were that the courses I attended in England were grass, and the track at Belmont is the largest thoroughbred dirt racecourse in the world, plus, we did not go via Rolls, but instead in our Mom supermobile minivan, chauffeured by yours truly 🙂 .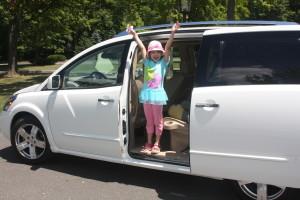 It rained that day but it didn't dampen our spirit. Our daughter watched with awe as the horses thundered past.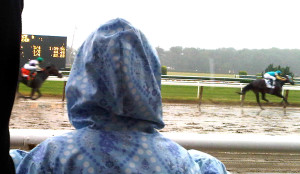 And guess who called the winning horse, race after race?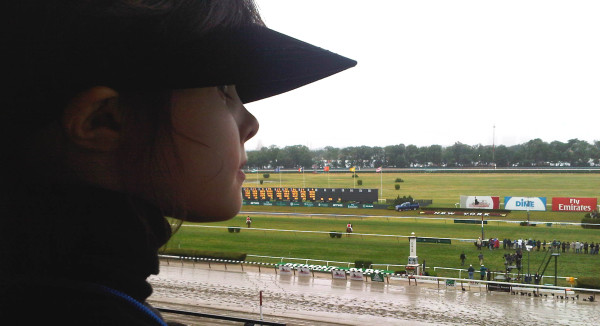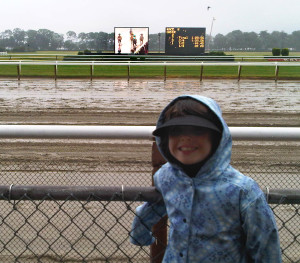 Yup, our little one. It became quite the topic of conversation as folks heard about the streak of winners.
What surprised everyone was how the horses were chosen ~ she picked her favorite color of the saddle pad in the current race lineup. As the horses pranced by, she would say, "That's the prettiest blanket, Mommy, that's the one I think will win."
And sure enough, as luck would have it, horse after horse with the pretty-colored blanket would cross the finish line.
The Bright SpotTM

 – I would have had a bit of fun placing a bet but I never had the chance to since each choice was made just as the race was about to start…but the best part of the day was sharing Mommy/Daughter time and visiting the jockeys and horses after the races.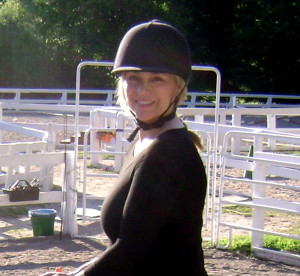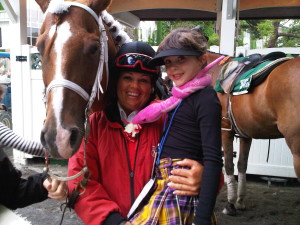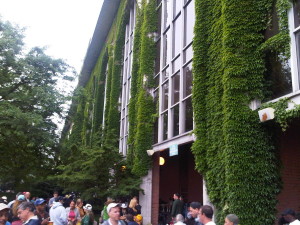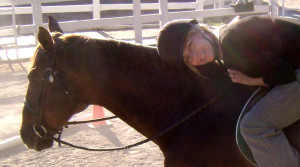 Today – after 37 years! – the Triple Crown trophy was won by American Pharoah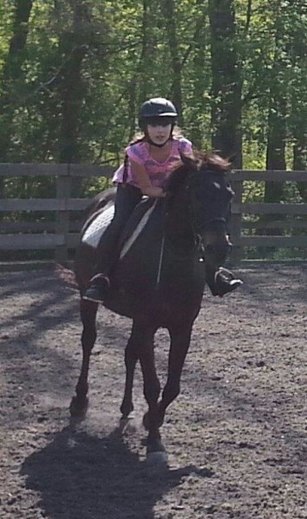 – the thoroughbred racehorse who is only the 12th horse in 147 years to earn the title of Triple Crown Champion! Phenomenal!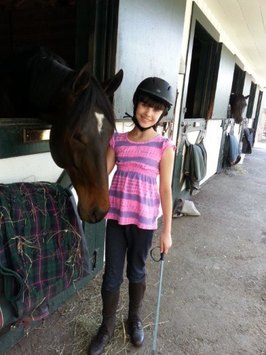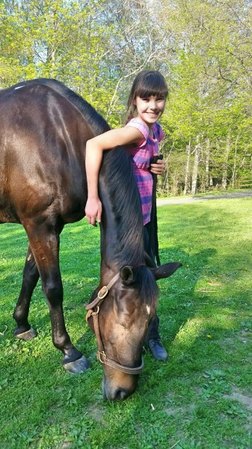 Our Little One is older now and loves horses so much. Watching this event will surely last with her for a lifetime.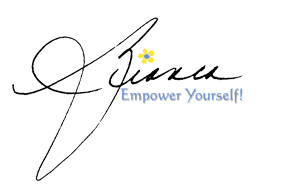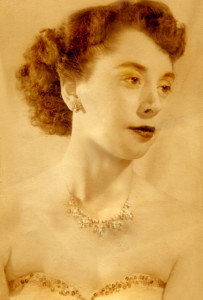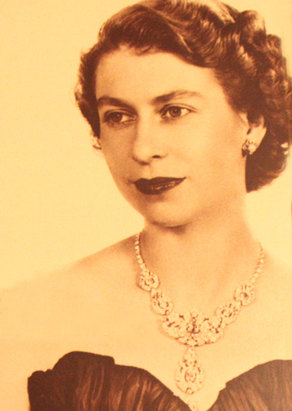 Blessed with lovely skin & timeless English beauty, my mother-in-law, Grace, and the Queen have always borne a striking resemblance. A woman ahead of her time, Grace, always gave new things a shot.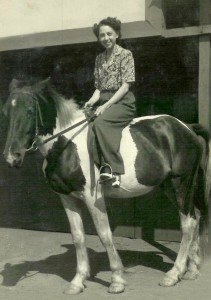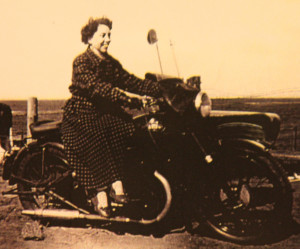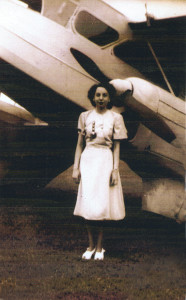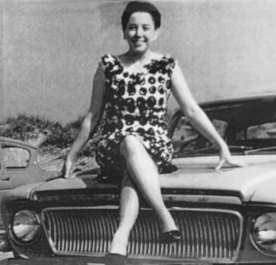 And nothing slows her down! Approaching 90, she has a personal trainer at the gym, Skypes us every Saturday without fail, uploads her digital images to her hard drive and e-mails family nearly every day.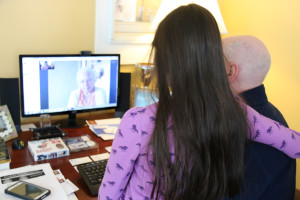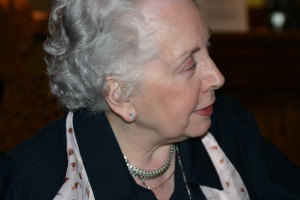 The epitome of Englishness, she is gracious, discreet and always polite. During tough or sad times, Grace keeps a stiff upper lip and her chin up.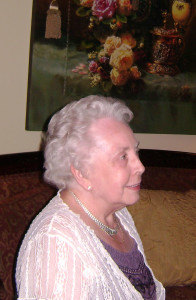 Her mainstay, of course, is proper English tea. It must steep in a         silver pot and the teacup must have a white interior.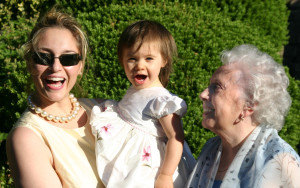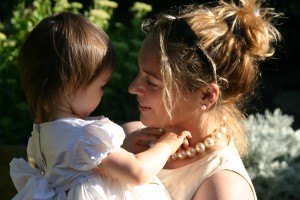 She keeps her gardener busy and has redecorated parts of her home four times in the past 10 years.
In Grandma's Gardens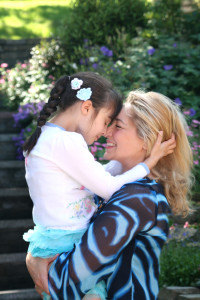 :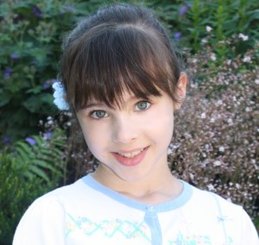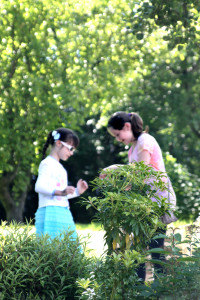 Young Grace: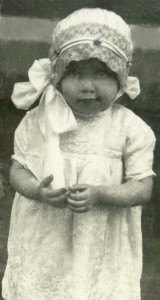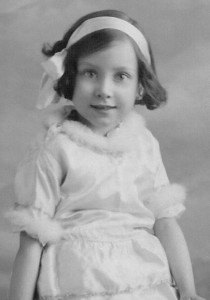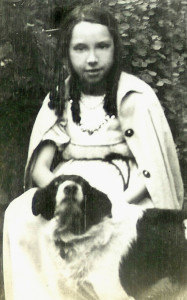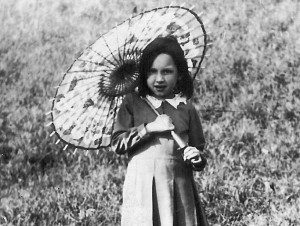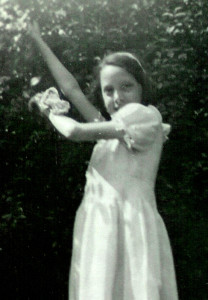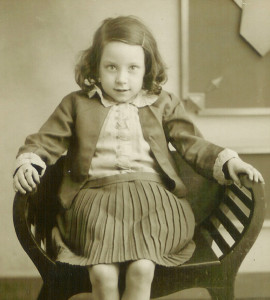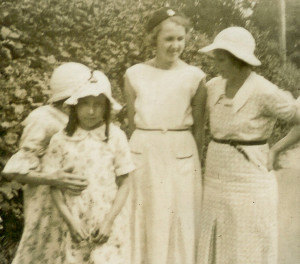 Grace is an avid reader & animal lover. She enjoyed many years dancing with her dashing husband, Geoff, whom she misses very much.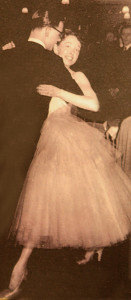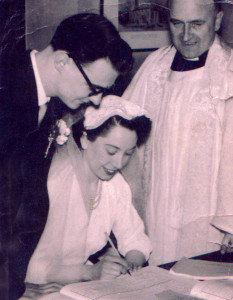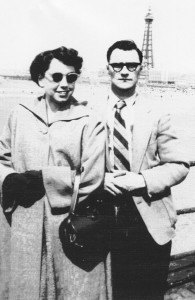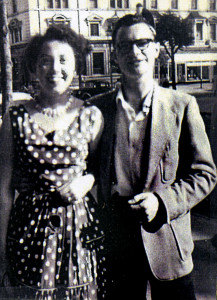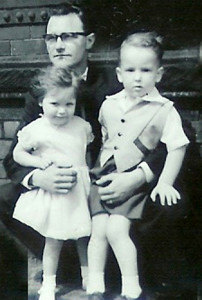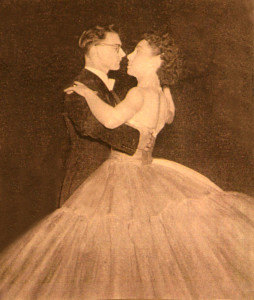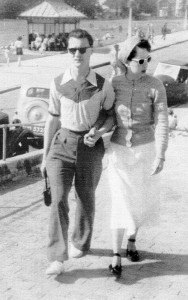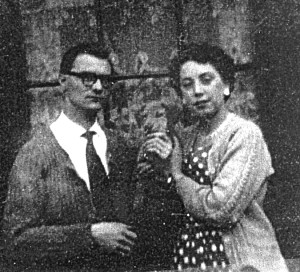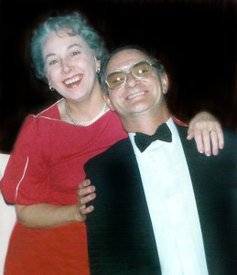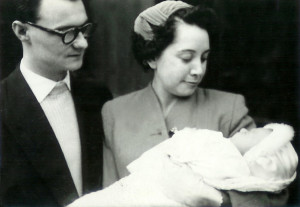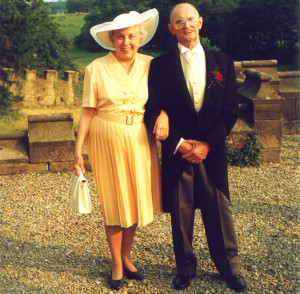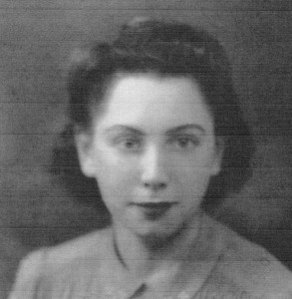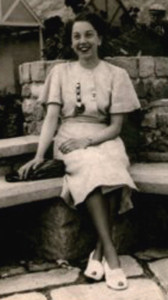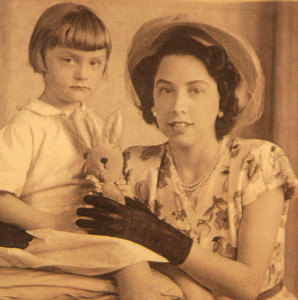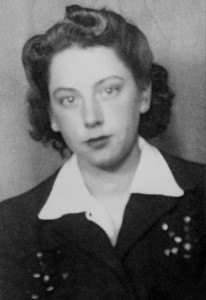 I've learned lots of things from my mother-in-law over the years, from baby tips and awesome authors to food advice, fabric care and beauty tips.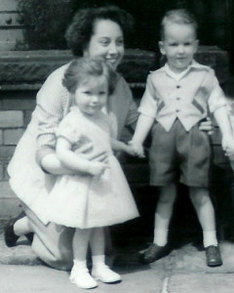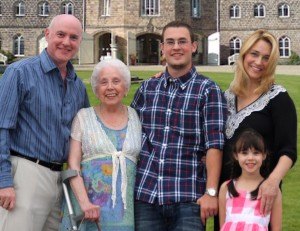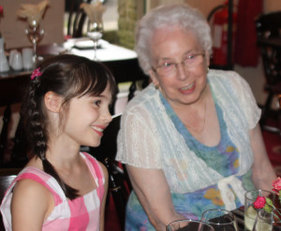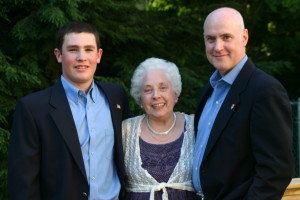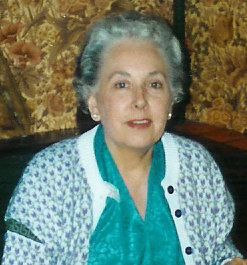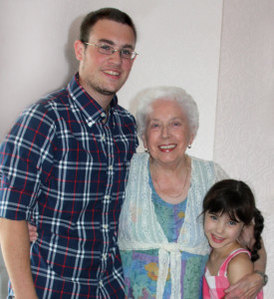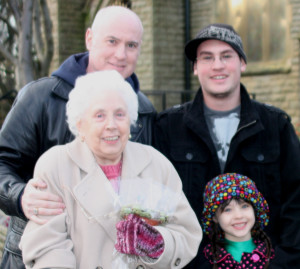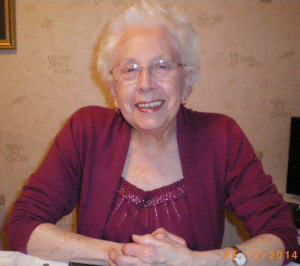 One of my favorite gifts from my mother-in-law was this beautiful statue sent from England shortly before I gave birth to our daughter.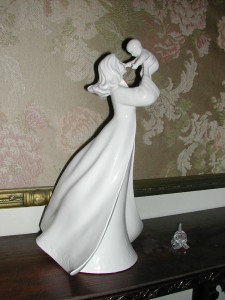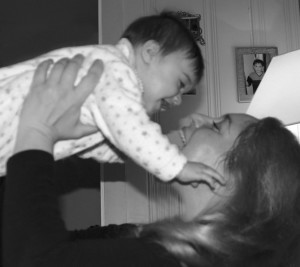 A few months old (above)            4 years old (below)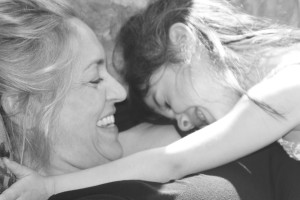 To avoid arthritis in her hands, Grace knits and knits and knits. Beautiful sweaters and hats and any request our little one desires.
I mean any! Like the day our 7-year-old said, "Grandma, can you please knit me a cuttlefish & grimpoteuthis?" And in short order, the beautiful cuddly sea creatures arrived in the gift package made with grandmother's loving hands. A whole array of knitted marine life: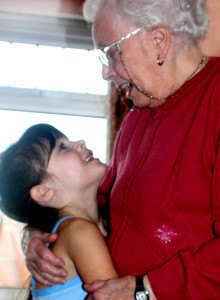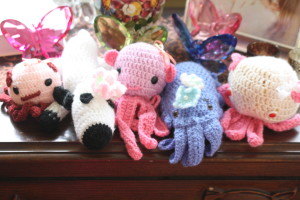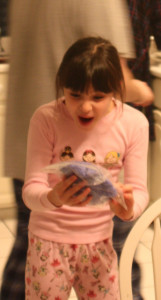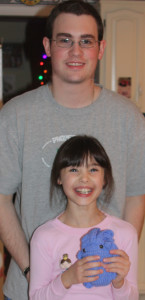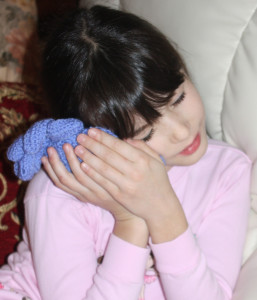 Knitted headbands & sweaters, ballerina shrugs and ponytail hats!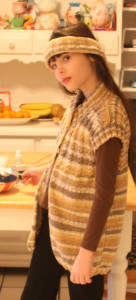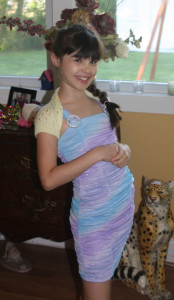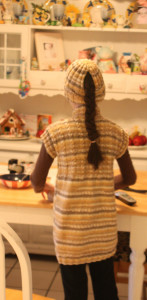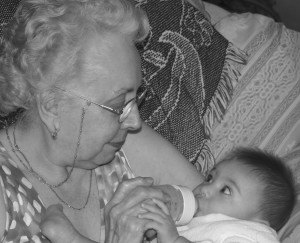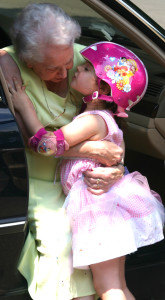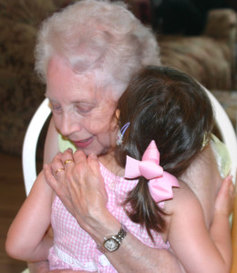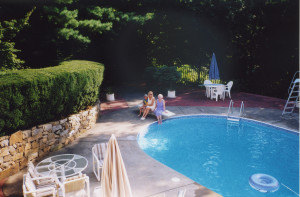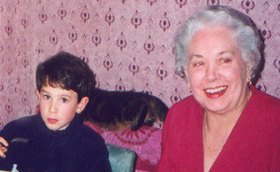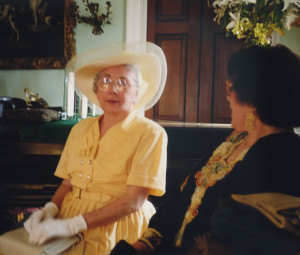 The loss of her beloved husband took a toll on her but did not stop Grace from living life. She hopped on a plane to surprise my husband for his birthday and stayed for Christmas that year.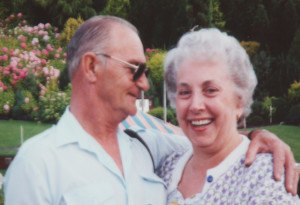 Grace flew over every summer to stay with us. In 2001, my Mom took Grace and me to Mohegan Sun, the big casino upstate for a grand shebang before my mother-in-law headed back to England. It was the 1st time she visited a casino. My husband warned, "My mother may weary, don't stay out late."
Honestly, nothing wearied her the past 8 decades… so when I arrived home at 4 AM with two happy grandmas, my husband was speechless. Not only did his mother have a marvelous time, she even won!
A few hours later, the towers came down and the world changed forever. Flights were canceled that week and Grace stayed with us longer that year. Phillip worked by the towers and felt the 2nd building crash to the ground. It took hours and hours and hours for him to get out of the City and back home. It was a mother's nightmare and
a wife's torment. Late that night, he finally made it home. We were grateful to be together as a family again, safe and sound.

The Bright SpotTM – A Grandma's love. Every visit with Grace has been memorable. The stories she tells, reminiscing the history of the family and her great love of Britain; she is a treasure in our lives and all who know her.
My mother-in-law and the Queen were born the same year…Grace is our very own queen xoxo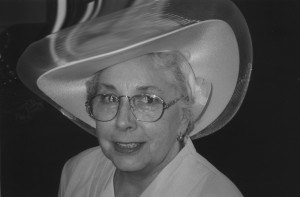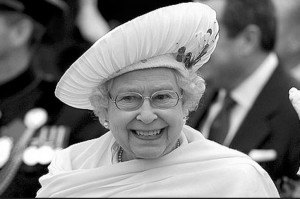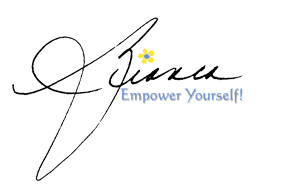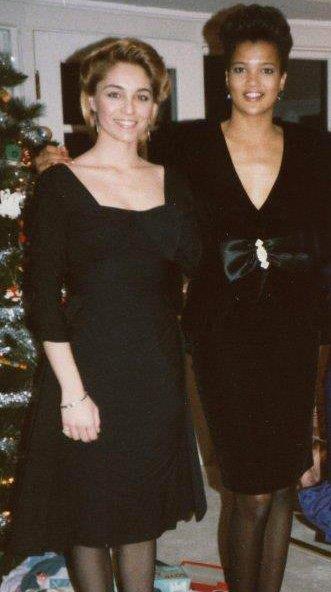 Celebrating Christmas Eve 28 years ago (above) & Christmas Eve 2013 (below) with Elise, one of my very best friends in the world.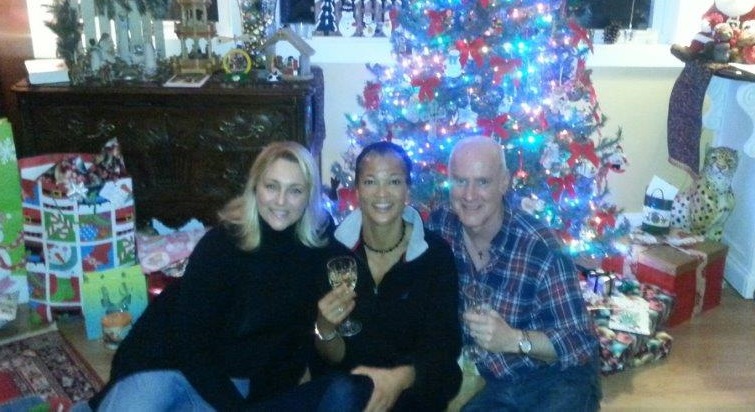 Charming, beautiful, smart, a powerhouse in the world of finance, an amazing dressage horsewoman, polo player, horse ranch owner, an entrepreneur, world traveler and devoted friend now and always.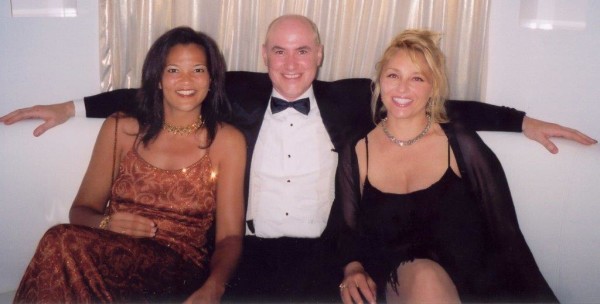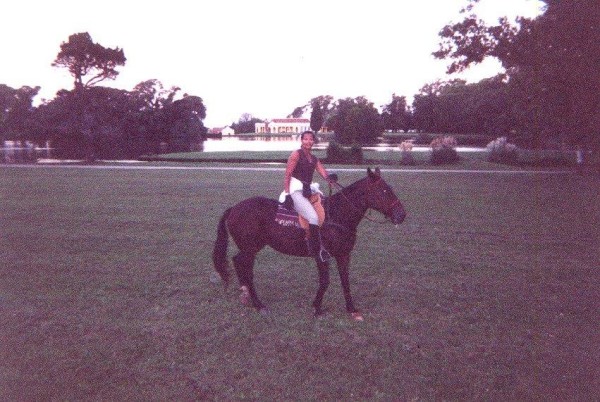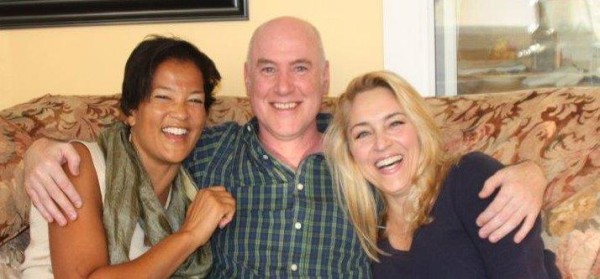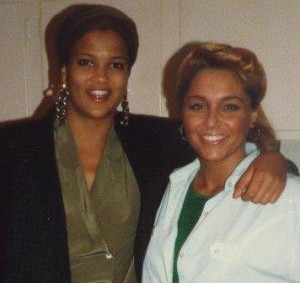 Whether hanging out in California in the 80s or hanging out now on the couch in New England…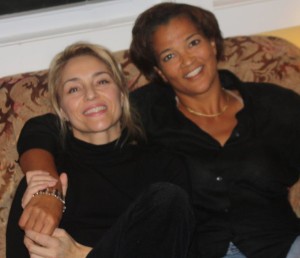 Elise is just a wonderful friend to be with.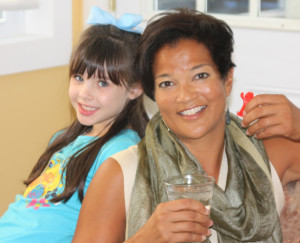 Always fun, always creative, always goes the extra mile.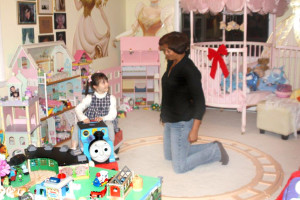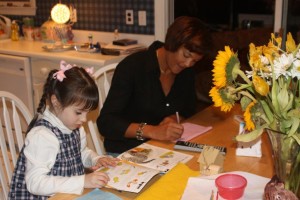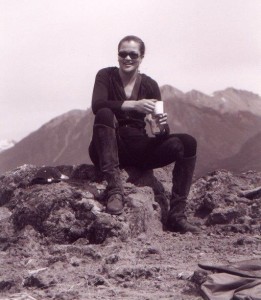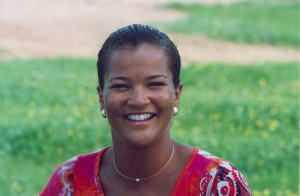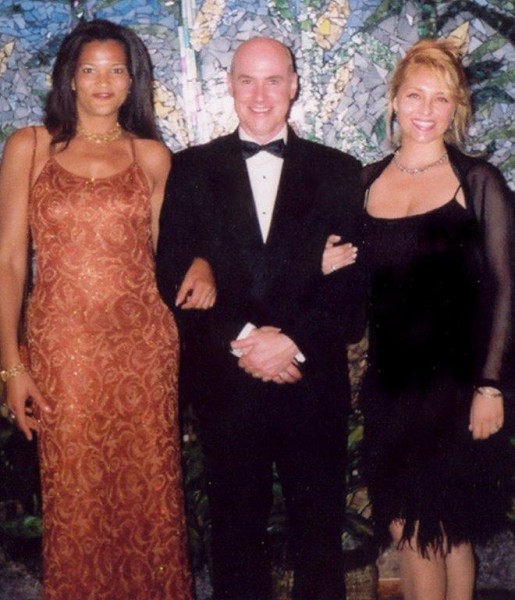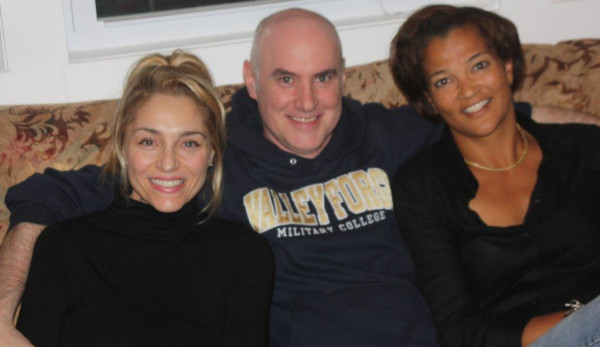 The Bright SpotTM

  –  The Girlfriend Network ~ when you find a friend who is dear and true, honest and there for you, never let him or her go. Love you, my friend! b