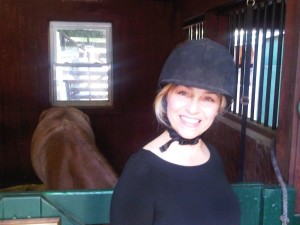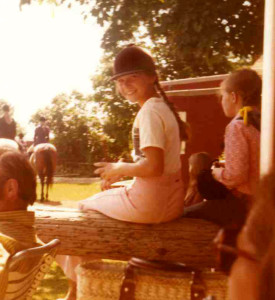 …………………………………….47                                  &                           14
Having always been a big animal lover, my favorite childhood activity was horseback riding. Now years later, one of my favorite date nights was when my husband surprised me with horseback riding at sunset.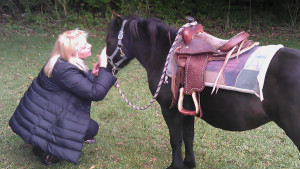 I love them big. I love them small. And I love them fast.
I dream one day of owning a sanctuary for rescued horses & ponies.
Summers in England attending Newmarket & Royal Ascot were a favorite pastime.


Being picked up in a Rolls Royce with a personal chauffeur (his name happened to be Arthur),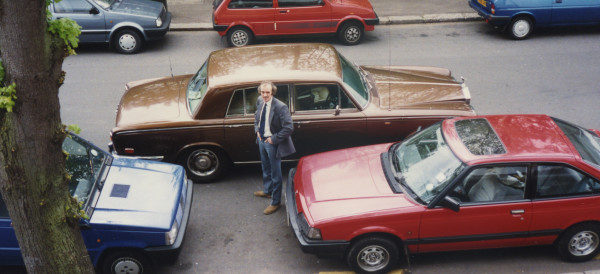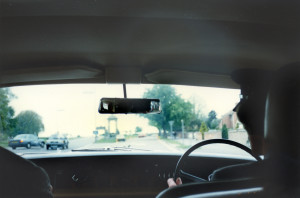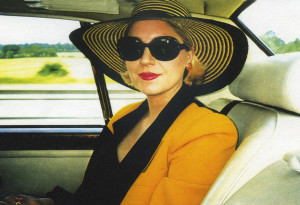 enjoying strawberries & cream, endive-wrapped smoked goat cheese and escargot in a private box within the Royal Enclosure & my own personal winning streaks at Ascot in years gone by are fond memories.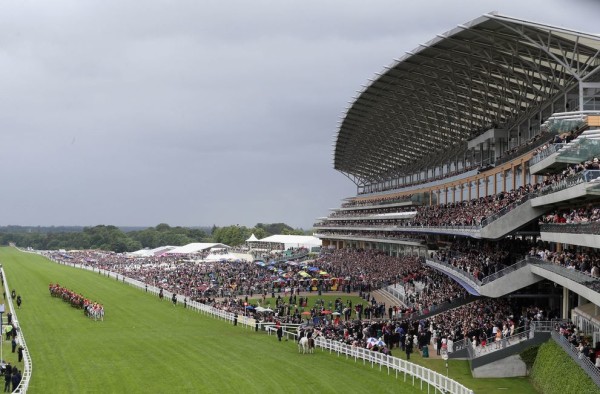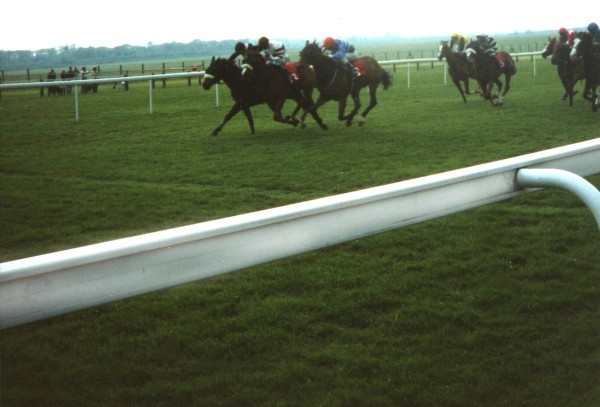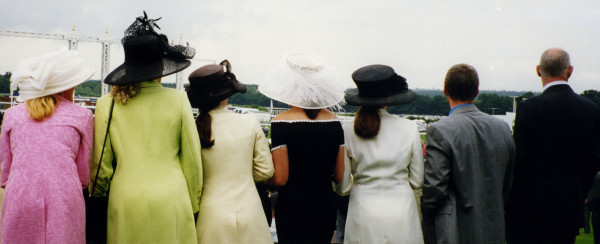 I took our little one to the Belmont Stakes a few summers ago.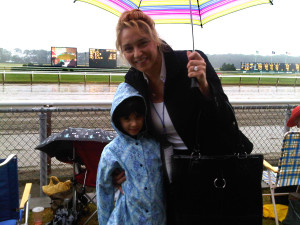 The only differences were that the courses I attended in England were grass, and the track at Belmont is the largest thoroughbred dirt racecourse in the world, plus, we did not go via Rolls, but instead in our Mom supermobile minivan, chauffeured by yours truly 🙂 .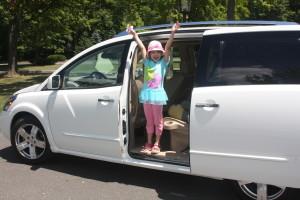 It rained that day but it didn't dampen our spirit. Our daughter watched with awe as the horses thundered past.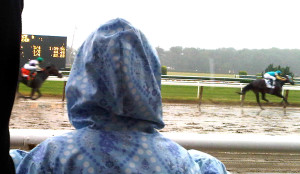 And guess who called the winning horse, race after race?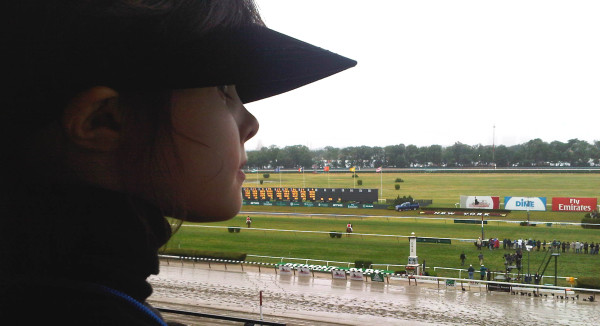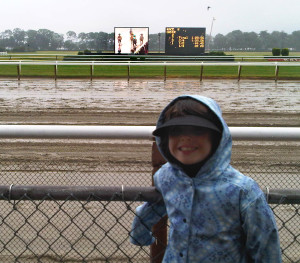 Yup, our little one. It became quite the topic of conversation as folks heard about the streak of winners.
What surprised everyone was how the horses were chosen ~ she picked her favorite color of the saddle pad in the current race lineup. As the horses pranced by, she would say, "That's the prettiest blanket, Mommy, that's the one I think will win."
And sure enough, as luck would have it, horse after horse with the pretty-colored blanket would cross the finish line.
The Bright SpotTM

 – I would have had a bit of fun placing a bet but I never had the chance to since each choice was made just as the race was about to start…but the best part of the day was sharing Mommy/Daughter time and visiting the jockeys and horses after the races.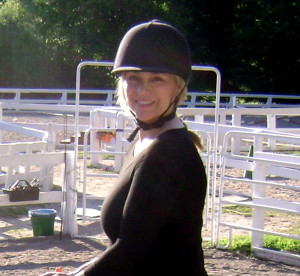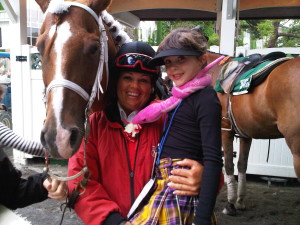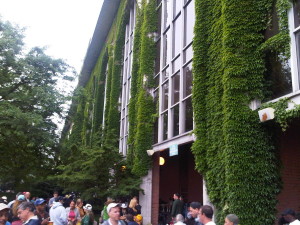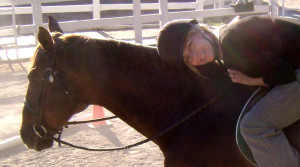 Today – after 37 years! – the Triple Crown trophy was won by American Pharoah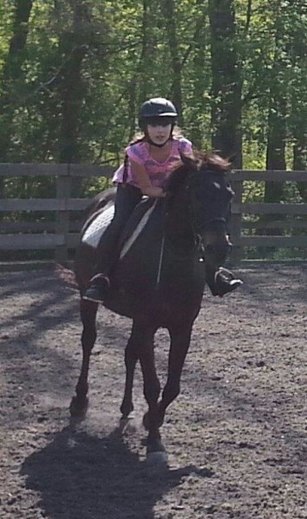 – the thoroughbred racehorse who is only the 12th horse in 147 years to earn the title of Triple Crown Champion! Phenomenal!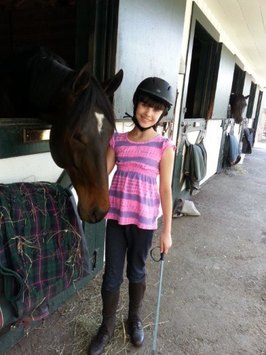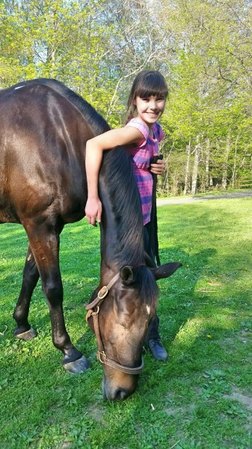 Our Little One is older now and loves horses so much. Watching this event will surely last with her for a lifetime.