Saturday, March 5, 2011 by
Bianca
I am truly honored and thank you for the following awards ~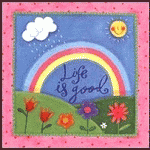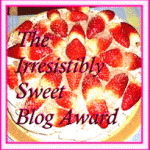 ~ especially to Mama Hen at www.MamasLittleChick.com !! I am forwarding these awards to some of my sweet followers who take the time to e-mail, comment and follow this site regularly: Chelsea, LeeAnn, Kerry, Marissa at Let's Move It Mommas, Rayan Turner, TV's Take, Jinnia, ThetaMom, The Planet Pink, Hello Sneakers-Goodbye Heels, Mrs. F., Mommy Spirit, Melissa, WallFry, Discovering the Me in Mommy, Erica, Jill, Warren, Stefanie, Adrienne, Grace, KatieMay, Hannah, Scott, Pooneh, Parisa, Becky and Dr. Yakini.
I cannot believe it, almost a million page views in just 6 months because of all of you ~ thank you!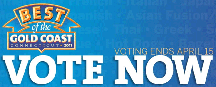 Would you please do me a favor & take a minute to vote for us by clicking on this Vote Now image ~ you're eligible because we also stream Live.
(This site, The Let's Talk Mom.com, is updated every week – my husband & I host a parenting program Live on 2 radio stations, 1400am WSTC & 1350am WNLK – it's later archived on this site so you can listen to any of the shows at your convenience. See flower in nav bar above.) 
On the VOTE NOW survey above, please forward to page 4 & under Radio Personalities: type in "Let's Talk with Bianca & Phillip," and under Radio Station (local): type in "1400am WSTC, Norwalk."
It would be so wonderful and appreciated, and you don't have to give any of your info on the last page or fill out anything else unless you wish to. Just hit "Submit" at the end.
The Bright Spot

 – YOU!!  YOU are our Bright Spot – for without you as our readers, listeners, followers or friends, we wouldn't be here. So thank you, thank you, thank you from our hearts to yours.