Friday, October 19, 2012 by
Bianca
"Do you smell that, Mommy?" I wasn't smelling anything, I was heading into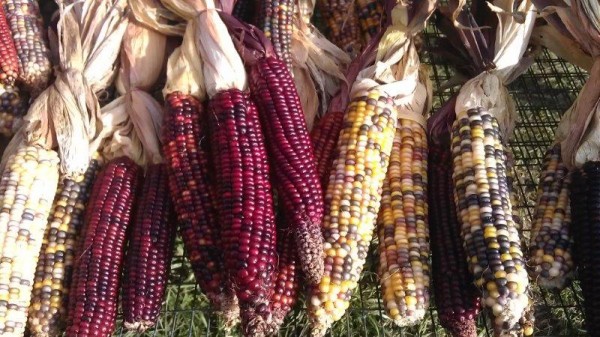 Party City for a dolphin balloon, last errand of the evening, my mind racing with the day's events. "Smell what, Honey," I asked, clutching her little, warm hand in mine as we weaved through the busy parking lot.
"Autumn."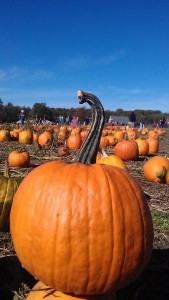 I stopped immediately between the safety of parked cars and looked at her. "What do you smell?" She looked up at me and then closed her eyes and took a deep breath. "The smokey smell in the crisp air, that smokiness you smell when fireplaces crackle and leaves fall gently outside and we get costumes for Halloween and then the holidays begin!" Then she opened her eyes and smiled serenely.
What a simple delight when we stop everything and listen to our children. When we halt our harried lives and smell the air around us. Yes, just stop and breathe.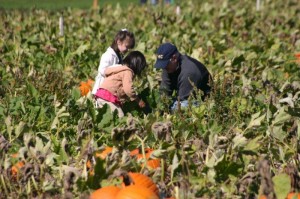 We took the kids to a 150-year-old farm for hayrides & pumpkin picking, corn mazes and strawberry fields…forever…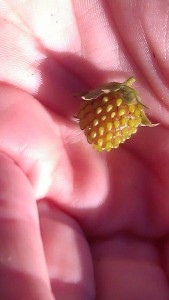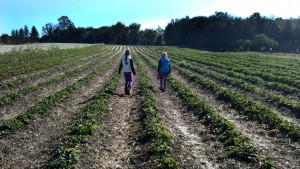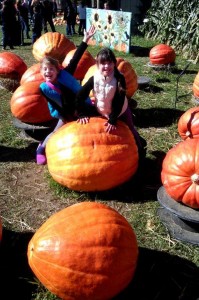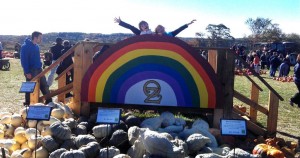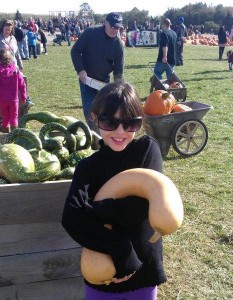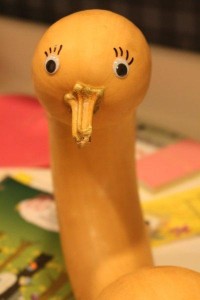 The girls worked hard creating their very own Pumpkin Henge: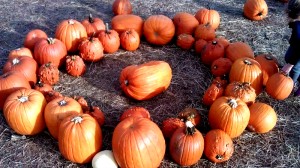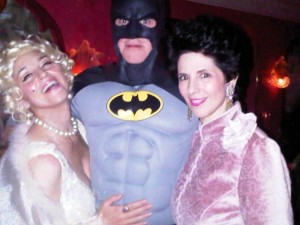 After 20 years, I'm turning in my Marilyn outfit to match our daughter as "princess & queen"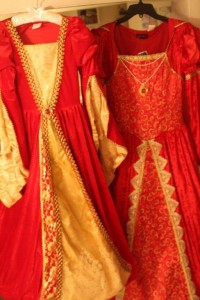 as we help coordinate this year's Fall Festival and organize the costume parade with Batman.
Oh, I do love my Batman!  Click here for more about my very own Caped Crusader: http://theletstalkmom.com/tea-talk-momversations/my-caped-crusader/
The Bright SpotTM  

 – It's not just roses we have to slow down for, smell the Autumn, too. 🙂