Tuesday, May 31, 2011 by
Bianca
My parents were immigrants.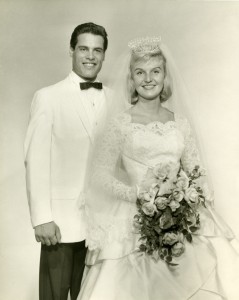 My husband is an immigrant.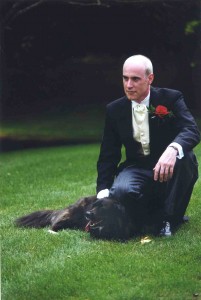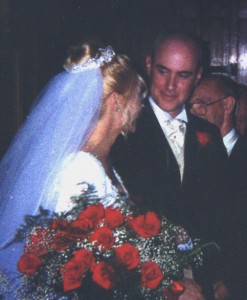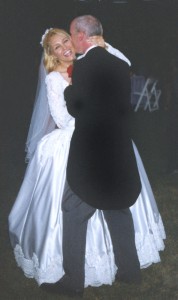 My cousins are immigrants. My friends are immigrants. They all came here seeking the American dream.
My parents became citizens, started with nothing and worked day & night to make that dream a reality.
American-born, they taught my sister and me to honor this country to the core, fly the flag and pledge our alligence. My parents are the greatest patriots I know and I'm proud to be an All-American Girl. We are teaching our children the same rooted values and love of this great nation. When I was selected as Miss Connecticut to represent my native state in the Miss America, I was very honored. (See "Our Photos" above for Miss CT pics, or click on "My TV Website" in the navigation bar above for more related news/videos/press releases & charitable work as Miss Connecticut.)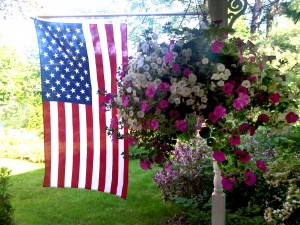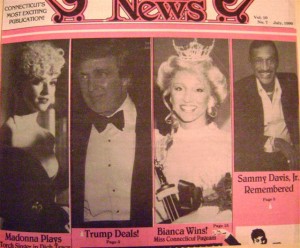 For Memorial Day, we went with our children & friends to the Intrepid aircraft carrier in New York City.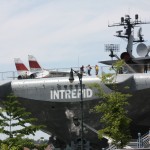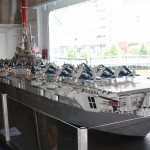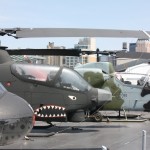 It's Fleet Week and NYC is electric!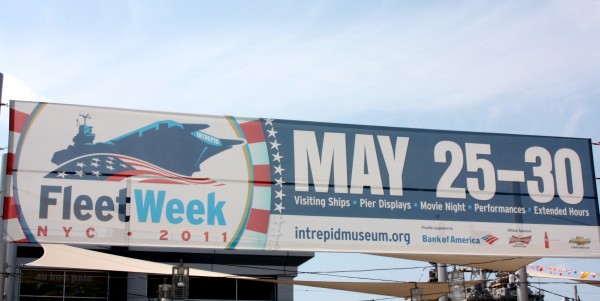 My Mom was excited about the Intrepid – she told me that on its LAST voyage around the world in 1971, it docked in Portugal, England, Germany, Italy, France, Spain, Denmark, Scotland & Norway & she told me that she took me on the Intrepid in 1971 in Kiel, Germany with my Grandfather & we all had a wonderful time & she remembered it well. I don't remember, I was little, but how cool is that!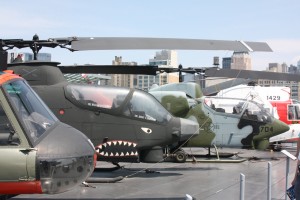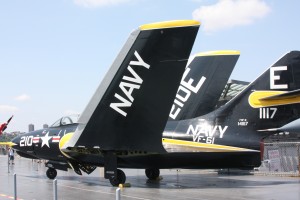 We honored the young…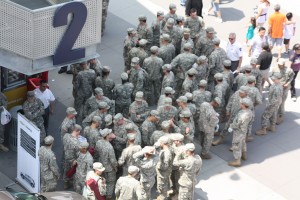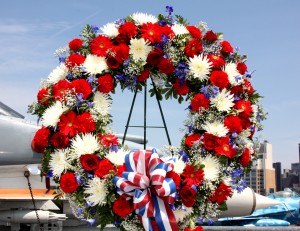 …and our elders who fought years ago for our freedoms like this World War II fighter pilot who flew this very plane!!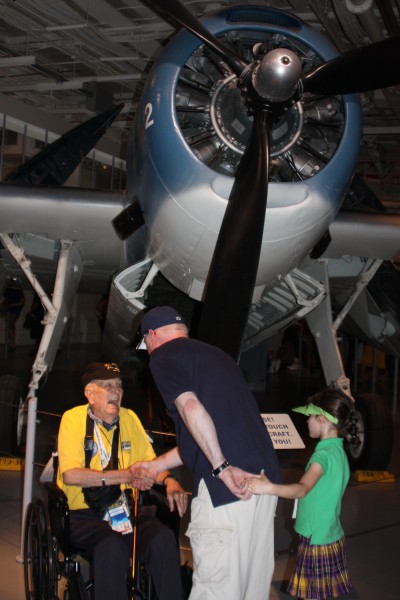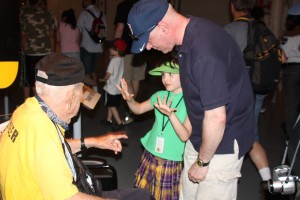 It was a very special day to remember.
Then we headed to Mars.  We took a space shuttle and landed on the Red Planet.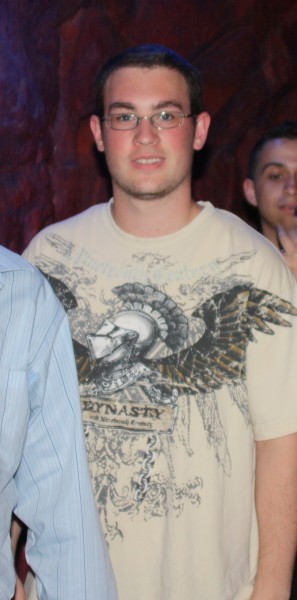 Some of us were ready to meet the Aliens…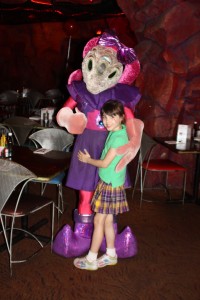 …and clearly, some of us were not!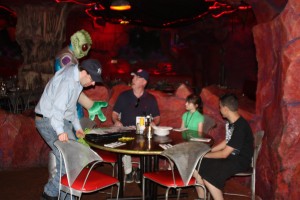 (I mean, really, what is up with Phillip here????)
The Bright SpotTM

  – And to top off this marvelous day, this All-American Girl threw caution to the wind when it came to boring, ole calories and I ate my All-American apple pie with whipped cream…oh, yes, AND the Boston Cream pie – hey, if you're going to indulge, do it right! Yum!!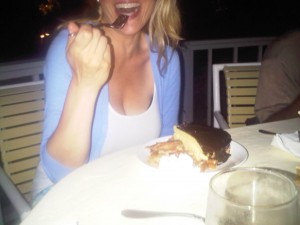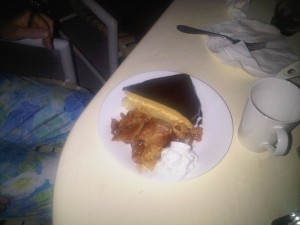 For an awesome look at our phenomenal history, watch

"America: The Story of Us"

– a 12-part series, action-packed, incredibly edited, unbelievably riveting, a powerhouse epic – you will be

amazed in the 1st minute of the series

, I promise. God Bless America!!!!