Tuesday, April 2, 2013 by
Bianca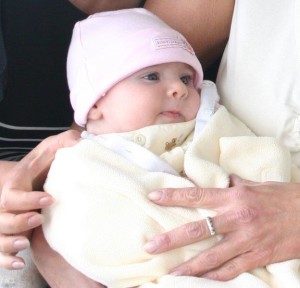 Easter is my favorite holiday.
I love that our daughter was born the day after Easter.
I sometimes call her my Little BunnyChickie.
I love that Spring just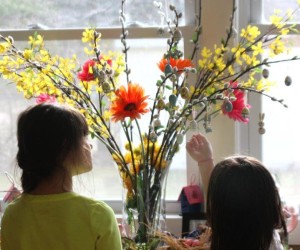 started. Everything awakens from Winter's long freeze & is born anew. The air smells fresh & green baby leaves are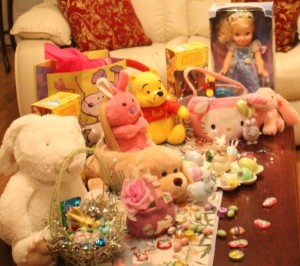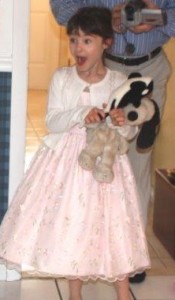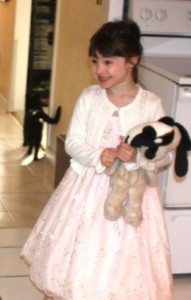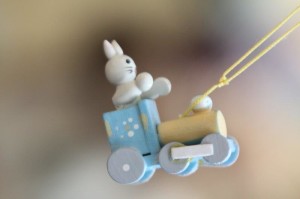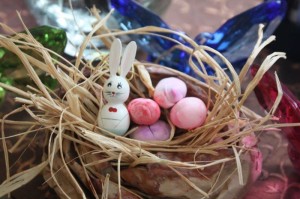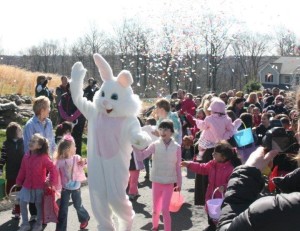 slowly unfurling. I love pussy willows and forsythia, big blossoms and tiny crocuses.
I love the Easter story of Jesus' Resurrection & I love the trumpets at church that glorious, Holy morning when we all celebrate together in song & praise. I love & appreciate the religious traditions of other folks as I am a member of a very large, close-knit, multicultural, multi-religious, multi-international, multi-lingual family.
I love coloring eggs & decorating them with the kids. I love the little 50-year-old, wooden, hand-painted European Easter decorations from my grandparents. I love to mix those decorations with our little one's pretty, handmade decorations from preschool. Old & new crafts together.
I love the Easter Bunny, the delicate, ceramic decorations, fragile Easter eggs, egg-citing hunts & yummy candies.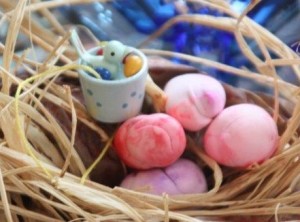 I particularly love pastel M&Ms!! I like all chocolate, but those tiny, pale- colored little chocolate dots of joy always seem to find my lips, hummm… I admit, I will steal bites here & there from my children's baskets in passing. I'll pass a lot – cover those baskets!!
I love the Easter egg hunts at farms, in fields, at church & at friends.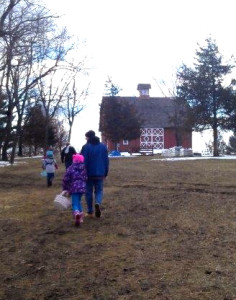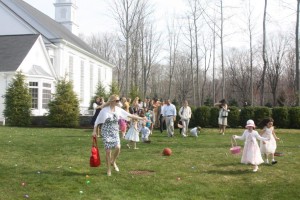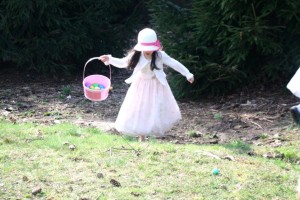 Parties, celebrations, the Easter Bunny arriving on the fire truck!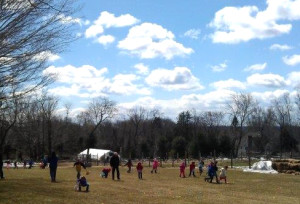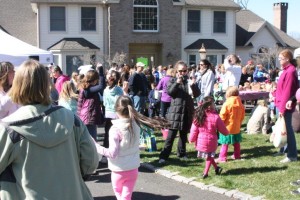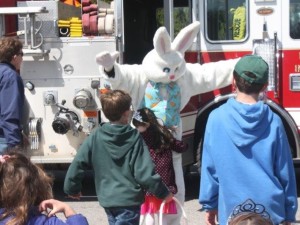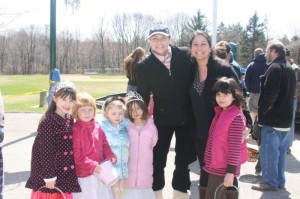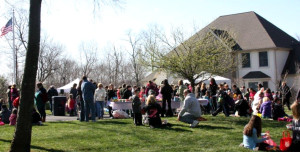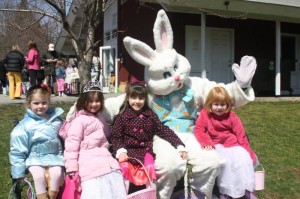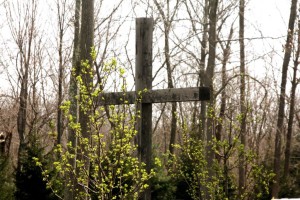 I love Biblical epics on TV at this time of year and was particularly pleased with Mark Burnett's The Bible miniseries ~ simply outstanding!!
The Bright SpotTM 

 – I love Spring & all the cheeriness of the season!