Tuesday, May 16, 2017 by
Bianca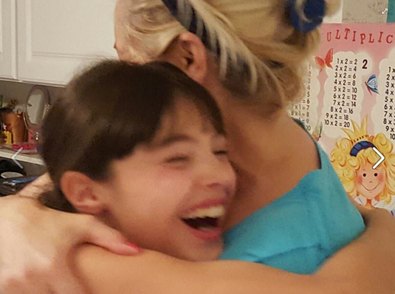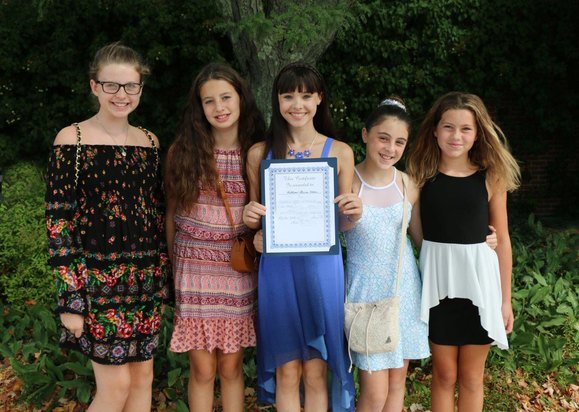 Our 11-year-old earned her 1st Literary Award in a competition she entered months ago. She submitted a mini version of her 1st novella. It's the 38th year of this competition & is open worldwide.
When Phillip read us the letter aloud, she jumped with pure delight feeling the fruits of her accomplishment after having spent months writing. We are so happy for her and very proud of her!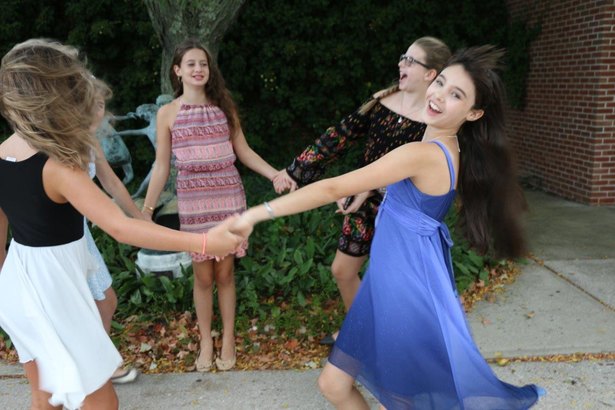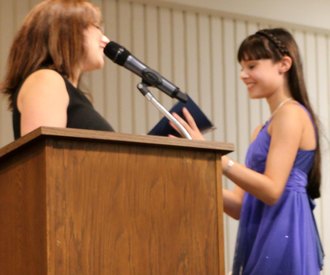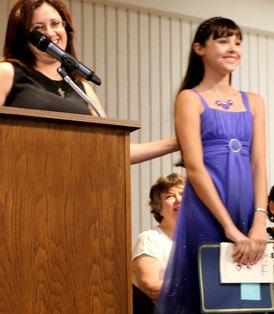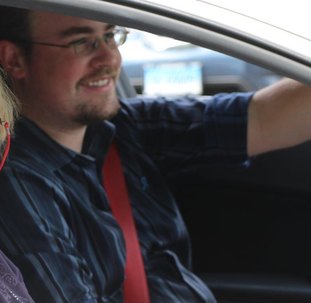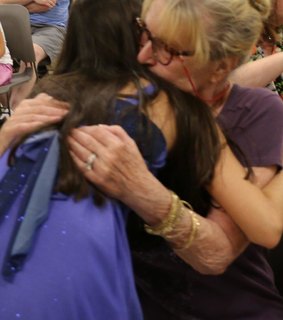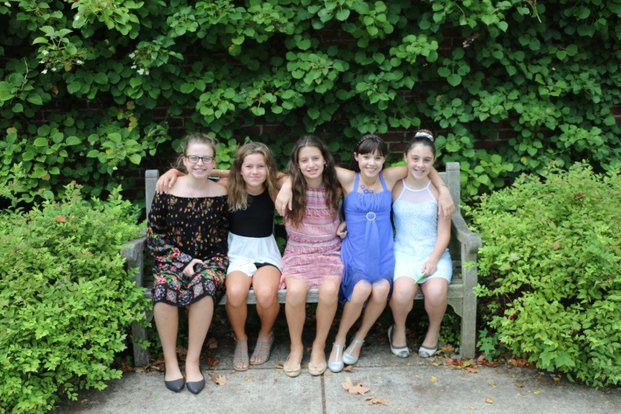 Reading & writing are so important to Darling, a passion we saw at a very young age and have continued to fuel. While in England this May, we visited Oxford as C.S. Lewis & Philip Pullman are two of our daughter's favorite authors,
click
:
Oxford
.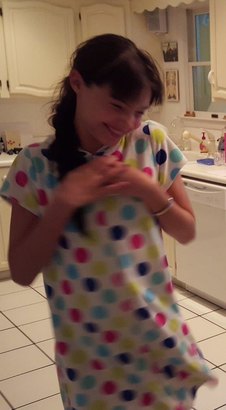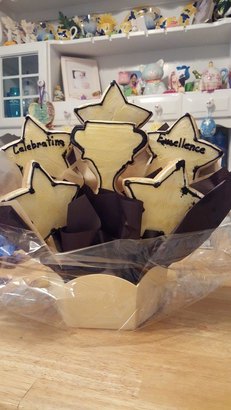 Three teachers, Mrs. DZ, Mrs. SZ & Mrs. C have had such a significant impact on furthering her creative juices and honing her technical skills. Marvelous, nurturing, kind teachers ~ we are so grateful to have had this
Dynamic Trio
educate our daughter! Thank you, Mrs. DZ, for the amazing surprise cookie bouquet!!! Loved it!!!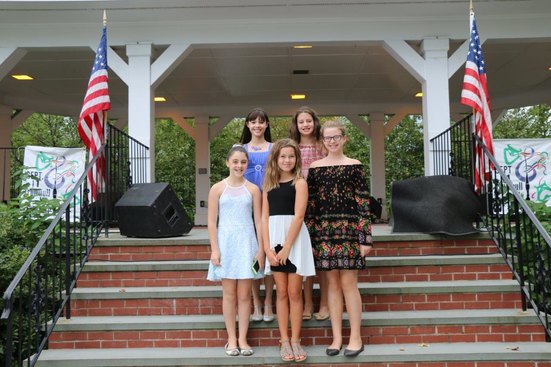 In her congratulatory card was a letter trimmed in gold with a very special message: Pack your bags & your wand, Hogwarts Castle awaits!!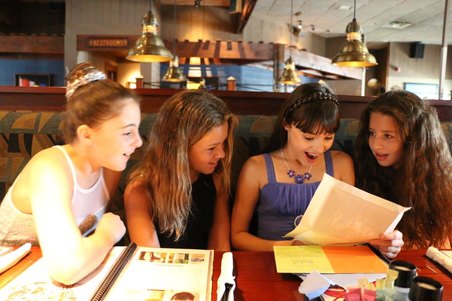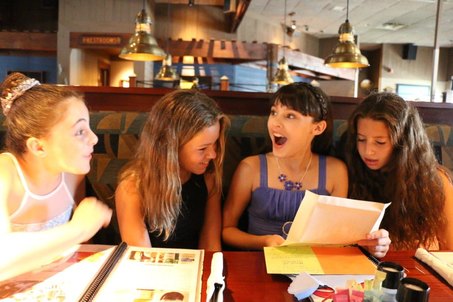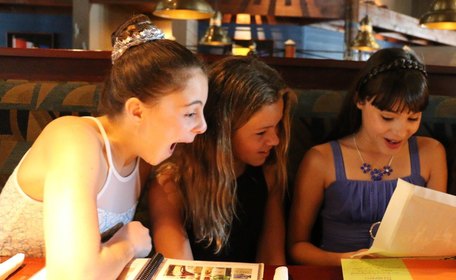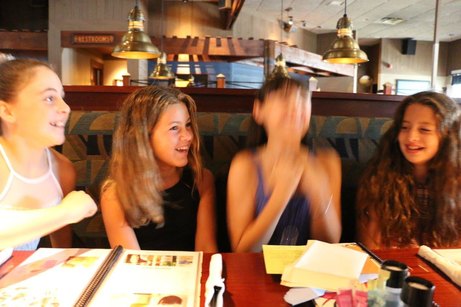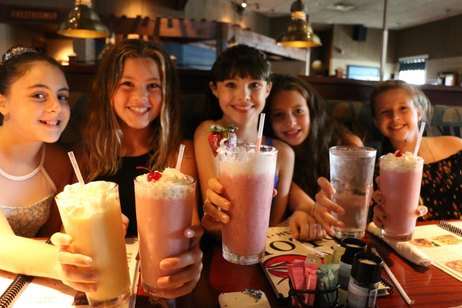 Cheers with smoothies & an afternoon of play, the day could not have ended any better!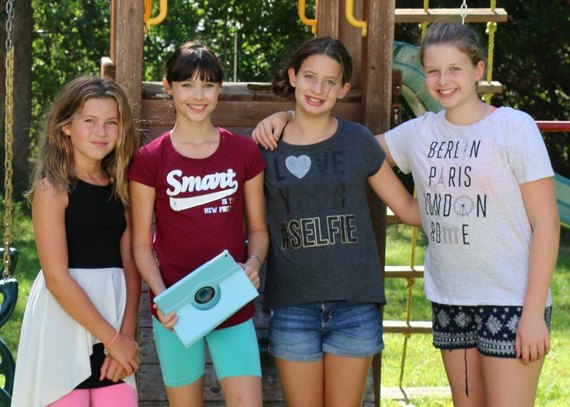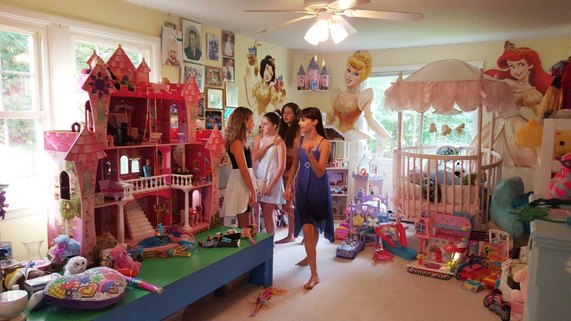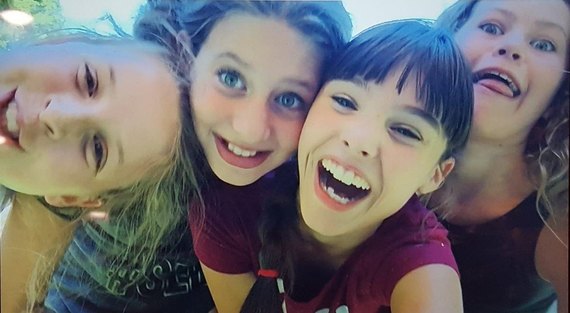 The Bright Spot
– Her award! Her friends! Her magical destination created by her favorite female author, J.K. Rowling,
click
:
Wizarding World
to see one of the most fun stories I've had the pleasure to write!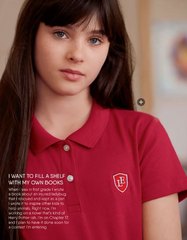 She was photographed for this Land's End ad in Spring for the Autumn 2016 polo collection. They interviewed her and used this quote on the ad: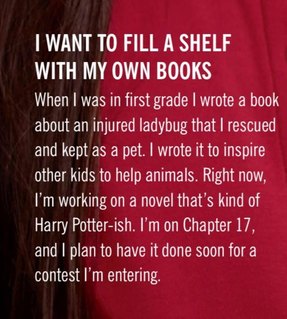 Darling, you are well on your way!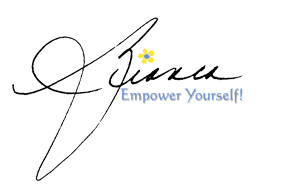 Tuesday, June 7, 2016 by
Bianca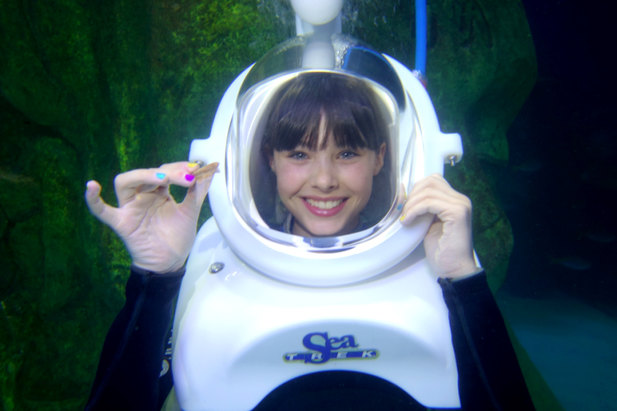 I have written many stories about fueling your child's passion. Offering many opportunities for your kids to explore what it is they really love. For our son, it was photography & cars. Next month, his photographs will appear in an international car magazine!
For our daughter, it's music, writing, animals & marine life. If you scroll through my archive, you'll see many stories about her special beluga, swimming with dolphins in Jamaica, Florida & in Bermuda training 9 dolphins for a full day – gating, feeding, measuring, exercising & frolicking with these sociable, small-toothed whales, click: Favorite Day.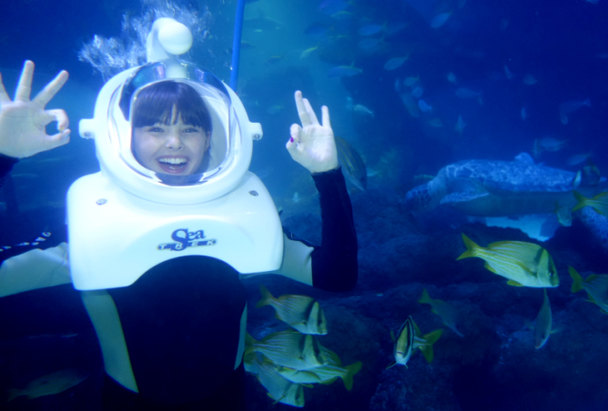 So when in England we heard about SeaTrek – known as Europe's 1st Sea Bed Walk at Sea Life – we made sure to book it! The staff said they've never had a more enthusiastic participant!  We'll let the photos & 8-second video speak for themselves.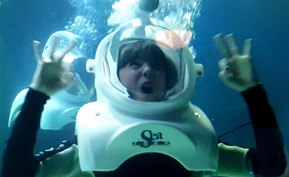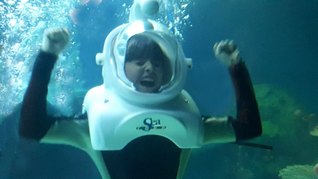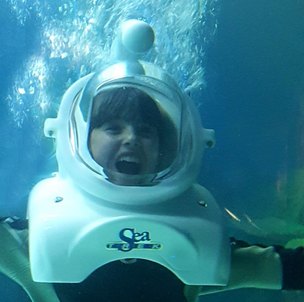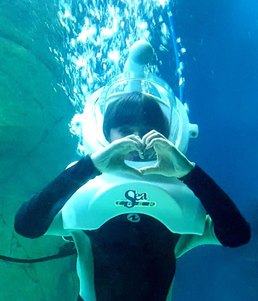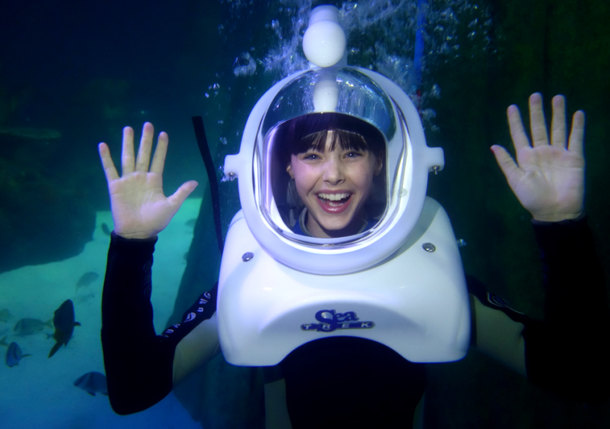 Our 11-year-old loved the sting rays, sea turtle, gorgeous fish, urchins, simply everything!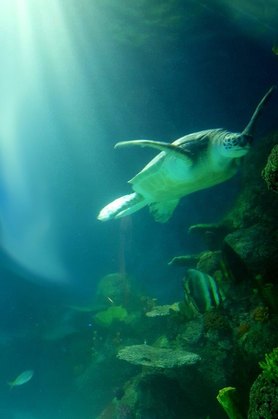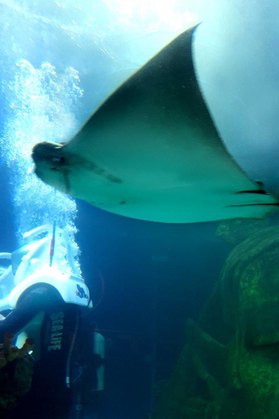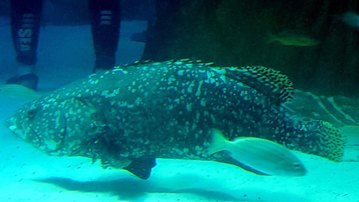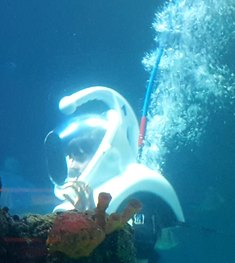 When I say we have a budding marine biologist in our midst, I think one might agree.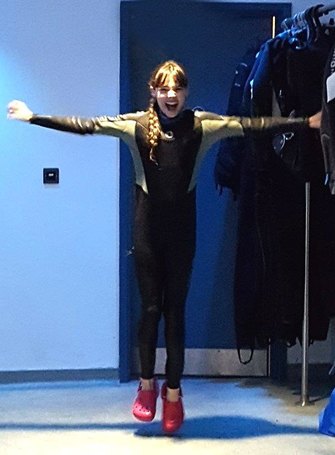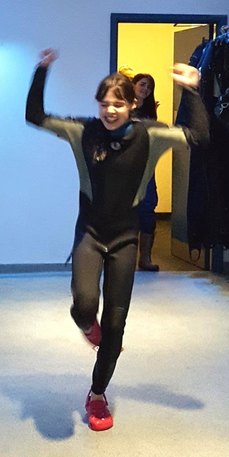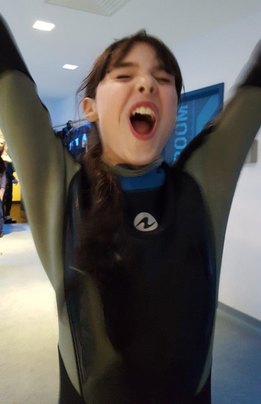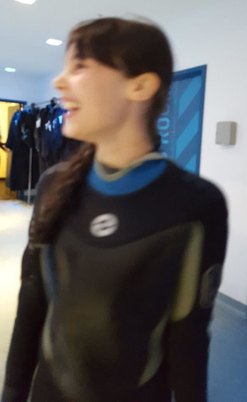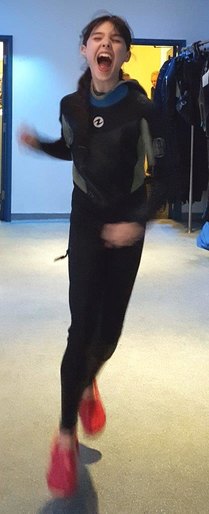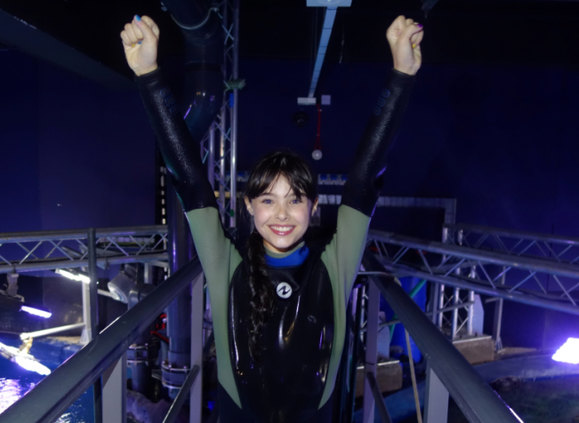 The Bright Spot – Oh, just everything about this story. Empower your kids. Fuel their passion. If you are in England, enjoy SeaTrek by clicking Sea Life to get more information: Sea Life.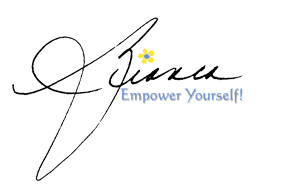 Saturday, February 8, 2014 by
Bianca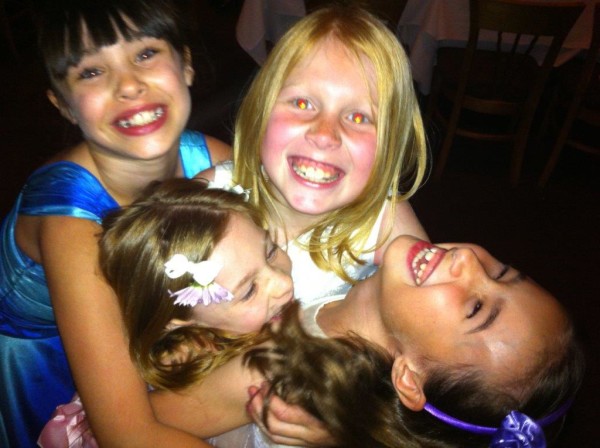 The Positively Me program offered to 3rd grade girls to boost confidence, teach assertiveness & expression, and offer strategies to prevent bullying was positively fantastic!
Offered free by the Junior League of Greenwich, this intensive 2-day event encourages new friendships while the girls develop strength and resilience through skits & role playing, dance, journaling & thoughtful conversations about the painful consequences of bullying.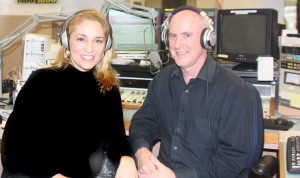 Why 3rd grade?
Unfortunately, bullying is starting earlier & earlier; it's a topic Phillip & I have covered often over the past 15 Seasons on our parenting radio show "Let's Talk!" currently on WGCH, formerly on WSTC & WNLK. (All shows are                           (All shows are archived on this site.)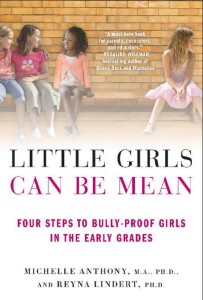 One of our popular recurrent guests and parenting experts, Dr. Michelle Anthony, experienced something similar with her little 2nd grade daughter. That painful situation prompted her to co-author Little Girls Can Be Mean – 4 Steps to Bully-Proof Girls in the Early Grades.
Positively Me: only 4 sessions per year, 36 girls per session. The program has run for 5 years and waiting lists get longer year after year. It was marvelous to see the girls beaming each evening at pick-up, full of laughter and stories and joy.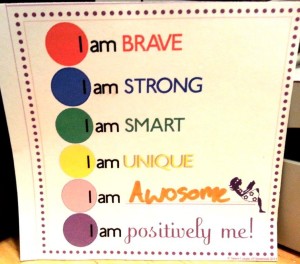 They brought home beautiful button bracelets that matched button cards where each color represented something special, drawings/writings/self-portraits in their special journals, t-shirts with signatures of each participant, water bottles, sparkly feather pens, tote bags with the adorable Positively Me logo and mountains of coping skills to nip future snafus in the bud! 

The program taught them to take pride in themselves and their accomplishments; achieve great things; stand up for what they believe in and to be Positively Me!
The girls had a special visit from a martial arts Sensei (master) who had them write their greatest fear on a wooden board and then he taught each girl how to smash through that wood with their bare hands…breaking through their fear. That was a popular activity! Other events included a yoga class, pajama party and crafting dog toys to donate to Adopt-A-Dog.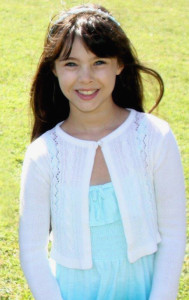 It is no wonder this program continues to grow and expand.
The Bright SpotTM

 – A poem – with permission from our 8-year-old – to share with you written in her Positively Me journal:
STAND STRONG:
LOVE is my Guardian
When Days like Today Get in my Way,
I'll STAND STRONG!
Journaling during this 2-day event:

Positively Me Snippet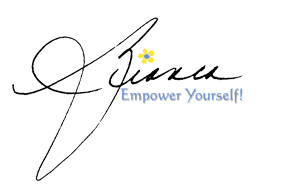 Sunday, October 30, 2011 by
Bianca
Okay, what's up with that surprise Autumn Nor'easter that pelted New England this weekend! Heavy wet snow, no power, no water, no heat, I could go on but really just click here & read http://theletstalkmom.com/tea-talk-momversations/hurricane-irene-pushes-my-bright-spot/ – then insert FLIPPIN' FREEZING at the end of that story!!
I was at a bridal shower when the lights went out. It was pretty watching the snow flutter past the picture windows as we toasted the bride-to-be by candlelight.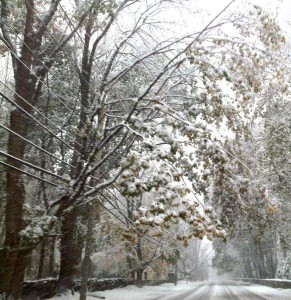 But the ride home wasn't pretty at all.
Trees still full with colorful Autumn leaves were heavy with snow and easily snapped over power lines and across roadways.
Yes, crazy me snapped photos so I could blog it for you.
It was daunting and awesome at the same time.
I was thankful when I finally got home. Our road looked very beautiful.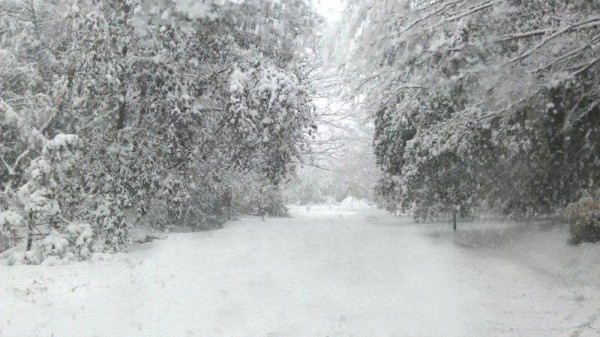 A Winter Wonderland in October…that doesn't even sound right. Didn't look right either with pumpkins under snow, it wasn't even Halloween yet. Bright red Autumn leaves dripping in glistening ice, flowers covered in a blanket of snow.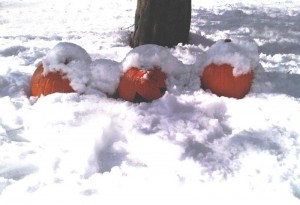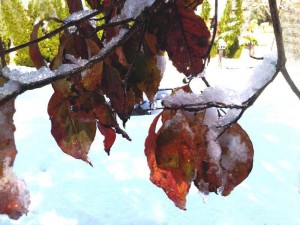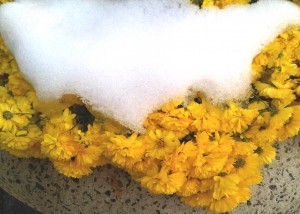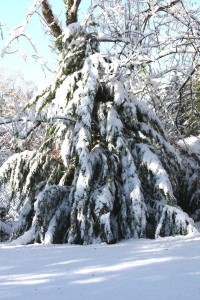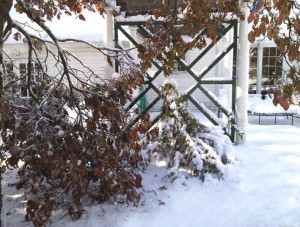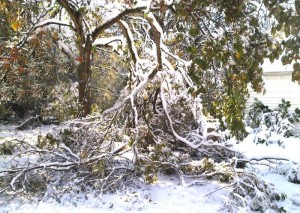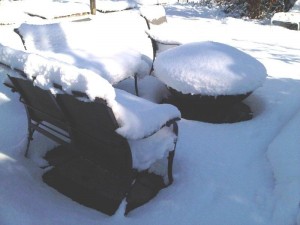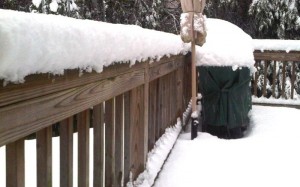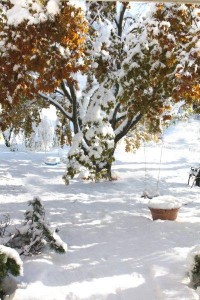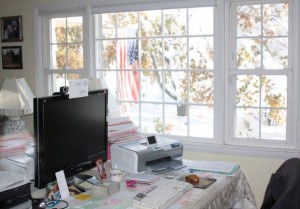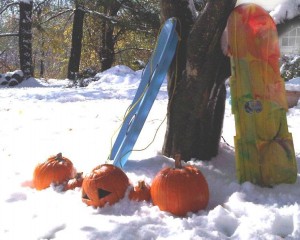 The Bright SpotTM

 – The power is now back on, thank God. Since I enjoy the snow (not the power cuts!), sledding is always fun with the kids. My window where I write is pretty to look out of, we had friends over during the outage who brought wine & cheese, apples and dips, we ate dinner out each night and we did a lot of extra snuggling to stay warm. 😉 b