Thursday, May 19, 2016 by
Bianca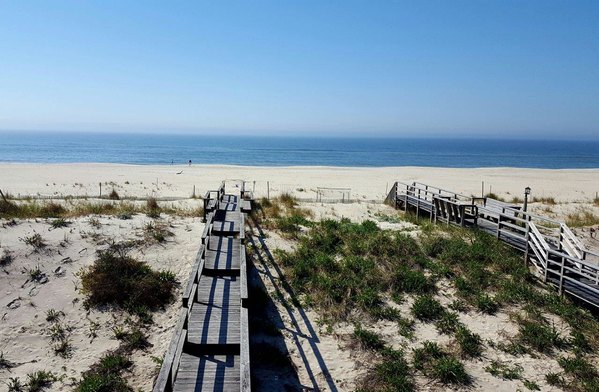 In the 16 weeks since Phillip's surgery, we've been back to the hospital 24 times including a 3rd full-body MRI and chemical injections. (To see the full story, click here: Kicking Cancer) By the end of March, Phillip's PSA level was tested 4 times, and on each occasion the reading went up!! Having had the prostate removed, the PSA level should be undetectable. When the 4th result came in showing an increase of 77% from the first post-surgery reading, we were really unnerved.
So Phillip surprised me with a weekend house in the Hamptons. The Atlantic was our backyard! If you squint, you can see the kids looking for shells by the water's edge in the photo above       .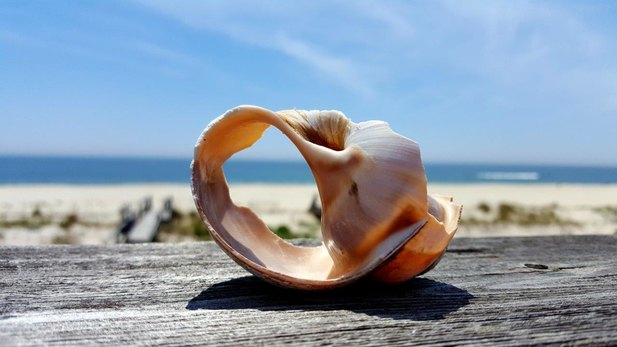 He wrote on his blog (Phillip's Journey), "I wanted my wife to have some down time, as she has been carrying the burden greatly.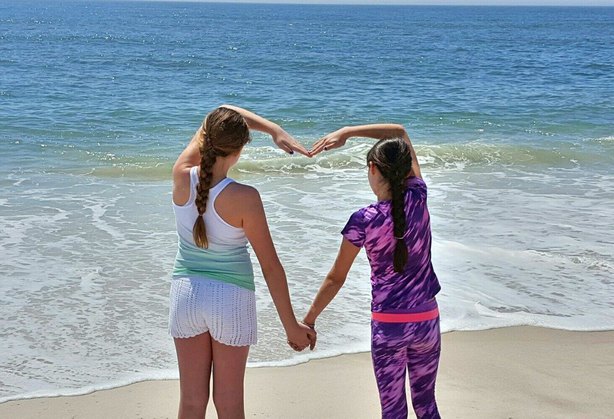 For those of you who know her, you know she loves deeply and has deep emotions. This journey has been tough on her, and I wanted her to unwind more than anything. I
didn't realize how much I needed this, too. We spent the weekend in an idyllic beach home with glorious weather. We chilled, played board games, grilled fresh salmon & steak, we talked, we walked, we flew kites, we gazed at the ocean & listened to the breaking surf, we delighted in the laughter of our daughter & her friends playing in the sand, running down the beach, rescuing overturned horseshoe crabs, and we reveled in the pure joy of beach life.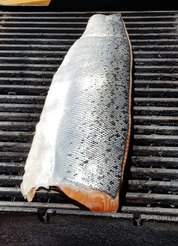 And the really good news… my latest blood test last week shows that my PSA is now undetectable. So, 40 rounds of daily radiation begins in June, then another round of chemical injections, and my plan is to have kicked it to the curb by then….Cancer out!"
To think Phillip was again worried about me when it is he going through all this agony! How incredibly loving, how completely appreciated!! This weekend was the respite we all needed.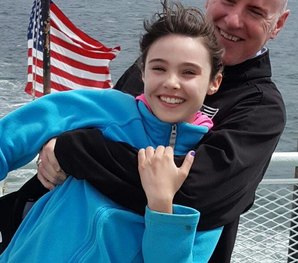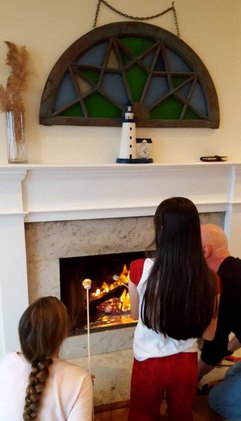 The children made s'mores before watching family movies and Darling played her latest instrument, a Seagull Merlin she just stenciled.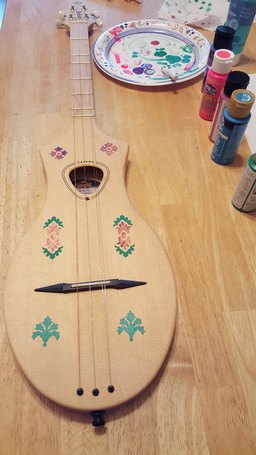 Smoked salmon for breakfast & chocolate-dipped strawberries at lunch.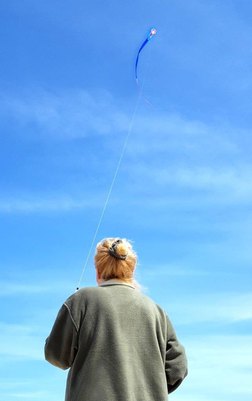 More kite-flying, even by my Mom, exploring the Bay,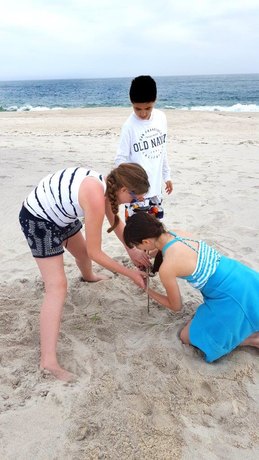 and proper burials & prayers for horseshoe crabs that were found washed ashore. The children crafted their own crosses from beach wood and sea grass.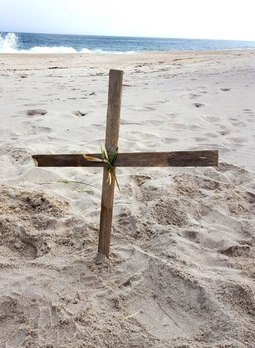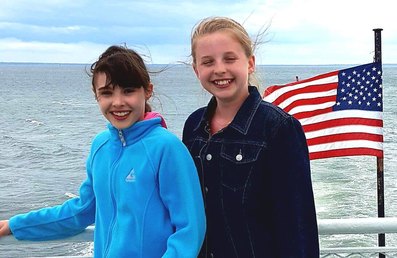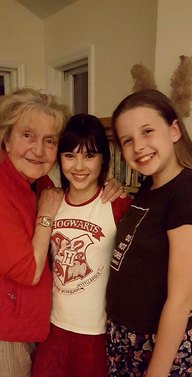 A little bit of shopping and a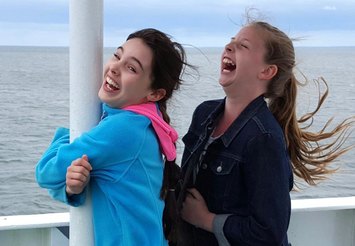 REALLY windy ride back on the ferry completed the long weekend.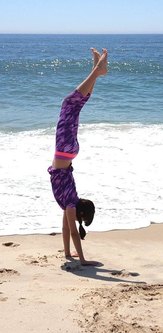 The Bright Spot – We all feel rejuvenated!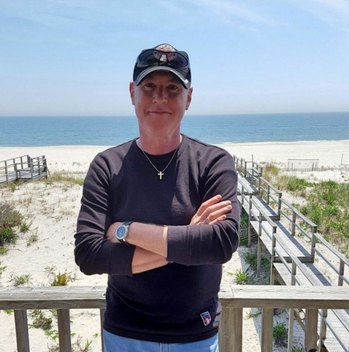 Especially Phillip, he looks fantastic!!!!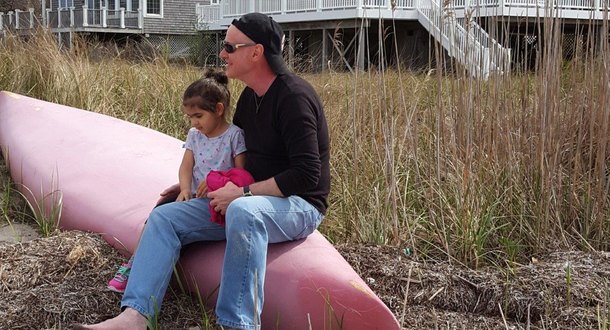 Thank you, my Love!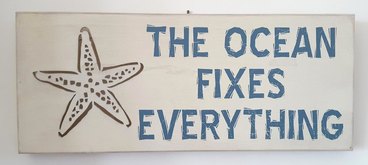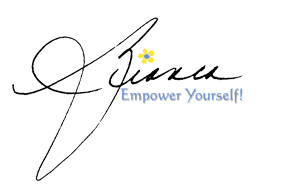 Sunday, August 2, 2015 by
Bianca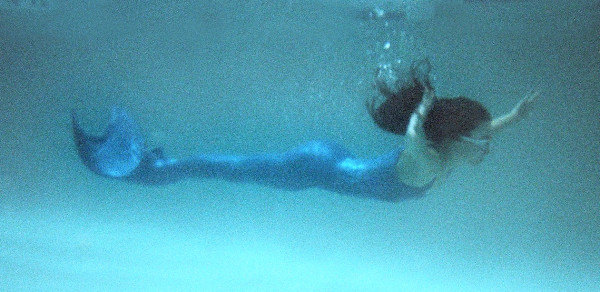 When our daughter turned 9, The Pearl Princess movie launched that week. "Wouldn't it be great if I could be a mermaid, too," our little future marine biologist dreamed.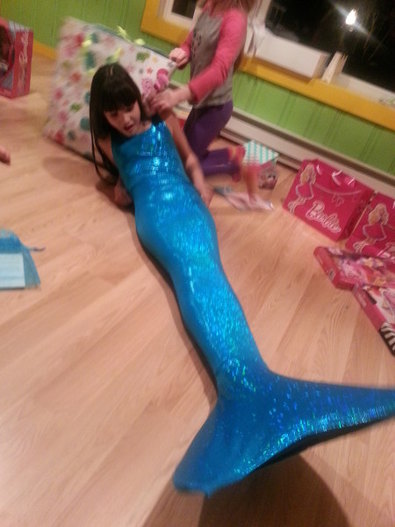 Her party revolved around The Pearl Princess, aquariums & water events but her greatest joy was the sparkly blue fintail that awaited her!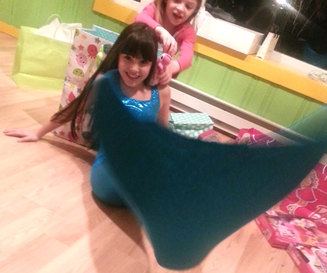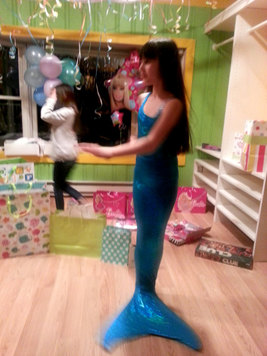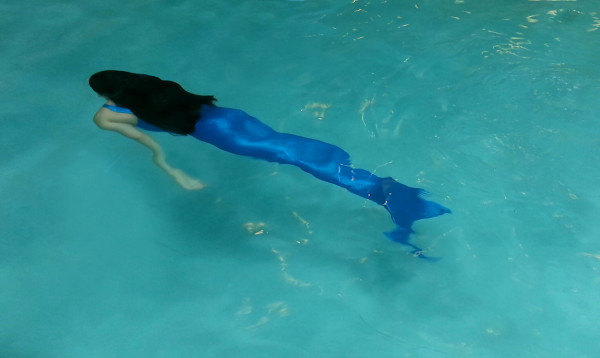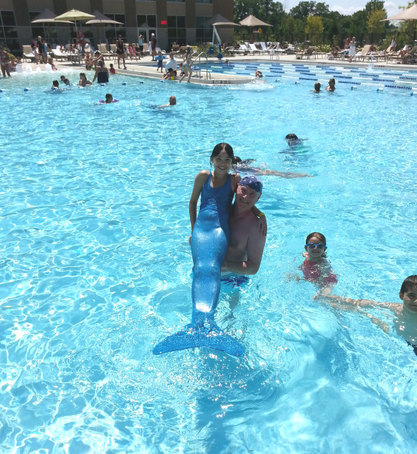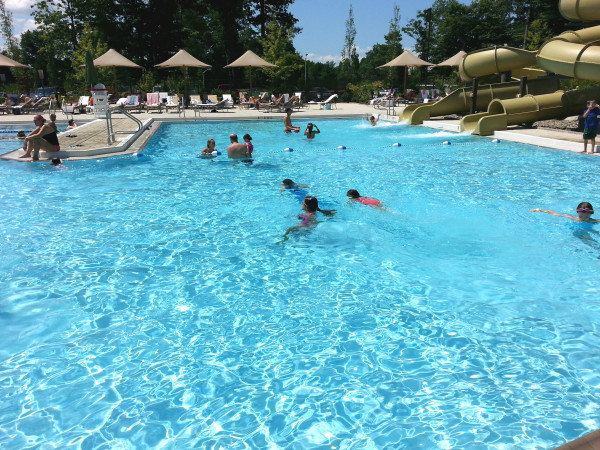 The Bright Spot – Everything about birthdays & mermaids!! 😉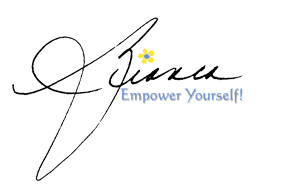 Friday, September 2, 2011 by
Bianca
Hurricane Irene ripped through metro New York and coastal towns in our area destroying homes and businesses.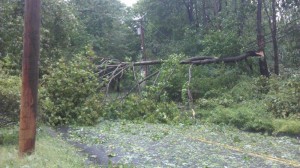 Our schools are closed for an extra week because of all the downed trees and power lines on the bus routes. Many people were left without power for a week; all I kept thinking about were the elderly, the disabled and all the Moms who have babies and toddlers to care for in the dark with no water. It also made me think very deeply of the 6-year-old little girl and her family we sponsor in Africa and how limited their resources are with power and water. It makes their plight and struggle for survival really hit home.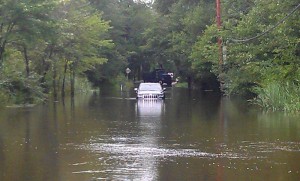 We were one of the families who were flooded; we had no power, no communication services, no running water. We're on well water and when the power goes, so does the pump. Toilets don't flush, oh, joy! Throw in a period the night of the hurricane and it can pretty much go downhill from there.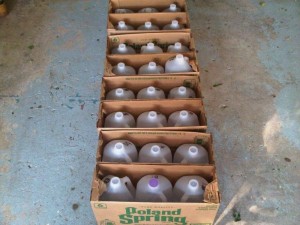 But Phillip was my hero, as usual, driving back & forth downtown filling gallon after gallon of water jugs. Sure, we prepared – we filled the tub – but at 2.5 gallons of water to flush, it doesn't last that many days! He bought a load of Poland Spring and at first I felt so guilty flushing it down the toilet – literally! We used the "refilled" jugs for that and the remaining bottled spring water for drinking & brushing.
But before we could get downtown, we 1st we had to get out of our road – again Phillip & our son were my heros! A tree blocked our road. Neighbors were stuck. We're far in the back country, near the horse farms and golf courses.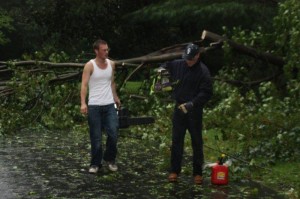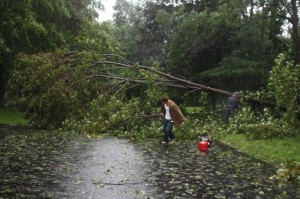 We are not a priority area, so I knew workers would not be clearing the end of our road for a while.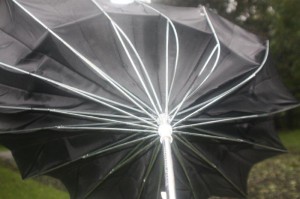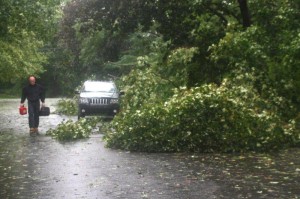 So in rain and heavy winds, my men cleared the way. I snapped pics, Little Petal supervised. A grand team effort in a time of family & neighborly need.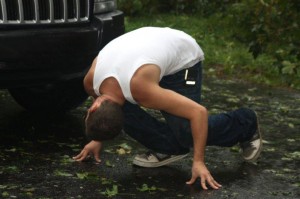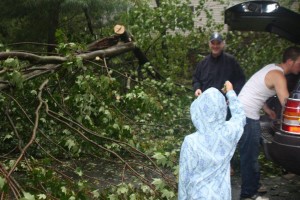 We had our battery-operated radio and listened to the radio station we air from weekly – WSTC & WNLK – it was the only outside communication we had. And we had dark chocolate-covered graham crackers – a must-have during this dodgy week!
With no electricity, time seems to pass more slowly. My stomach was still achy, brushing teeth was a misery trying to not waste the bottled water while cleaning the toothbrush, night came way too quickly and I just wanted to wash my hands!
My buttons were being pushed and I had to push back – I had to find my Bright SpotTM and make it a grand adventure! (See Mission: Bright Spot – 3rd flower tab in the nav bar above).
Finding your Bright SpotTM is not an easy task. The effort comes in times of adversity. But I decided to turn my situation into something great and memorable. We became pioneers and turned the hurricane recovery time into family fun time.
So what exactly was the Bright SpotTM in all this?? We all drove to my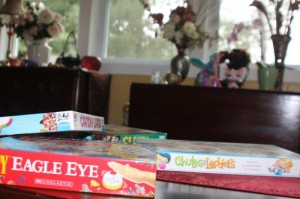 Mom's house (my sister's family had no power either) for hot showers, home-cooked dinner and good times all together. Then we bought dozens of battery-operated tea light candles and used them for the den, bedrooms, hallways, staircase, etc. It was very pretty. We had our 6-year-old pick out her favorite brand new flashlight and she played with the cats – chasing the little spot light here, there and everywhere. Our little one stayed in our room and we made shadow puppets on the ceiling with her new flashlight. We had friends over and in daylight hours played family games like Chutes & Ladders, Candy Land and I Spy.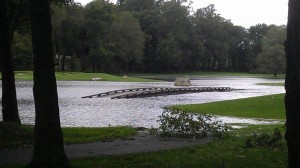 We watched crazy men with bike helmets play golf on a flooded course – hello???
And because we had to eat out every day, I didn't have to cook! And that means NO dishes…which in itself is its own Bright SpotTM!!