Tuesday, May 16, 2017 by
Bianca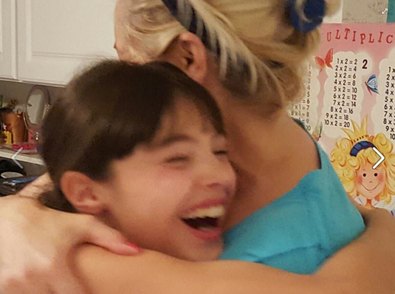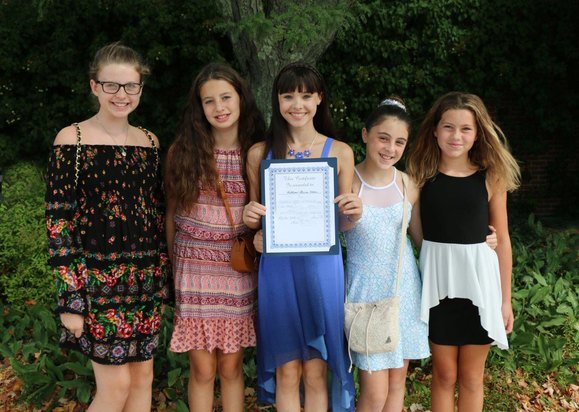 Our 11-year-old earned her 1st Literary Award in a competition she entered months ago. She submitted a mini version of her 1st novella. It's the 38th year of this competition & is open worldwide.
When Phillip read us the letter aloud, she jumped with pure delight feeling the fruits of her accomplishment after having spent months writing. We are so happy for her and very proud of her!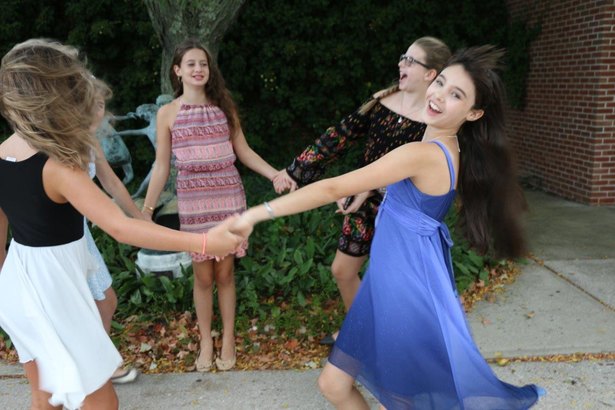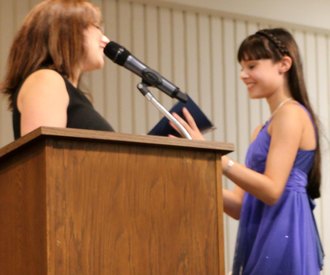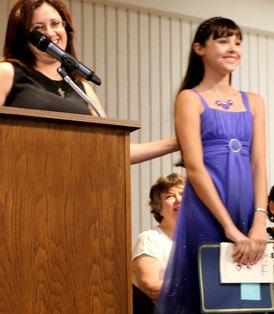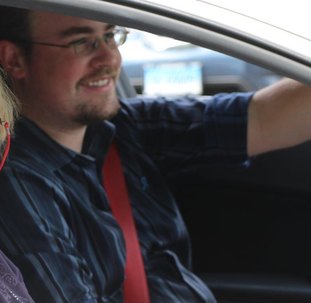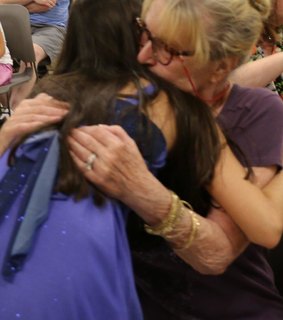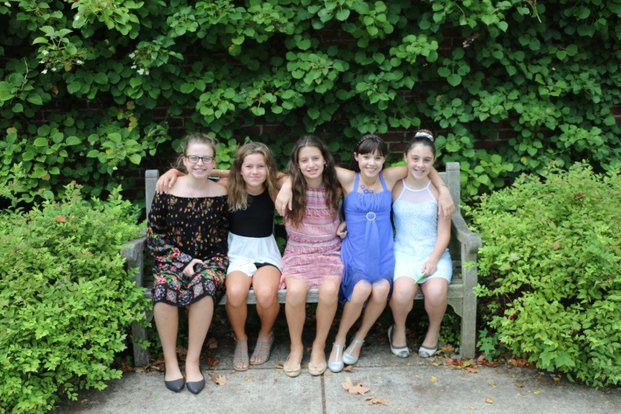 Reading & writing are so important to Darling, a passion we saw at a very young age and have continued to fuel. While in England this May, we visited Oxford as C.S. Lewis & Philip Pullman are two of our daughter's favorite authors,
click
:
Oxford
.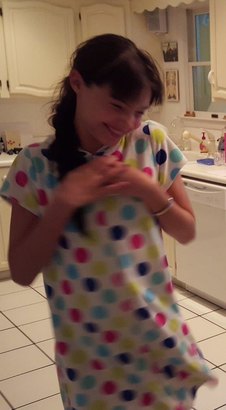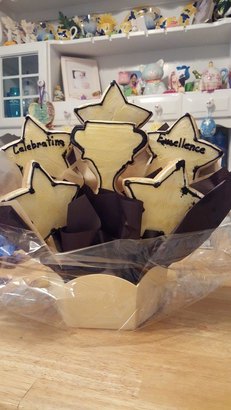 Three teachers, Mrs. DZ, Mrs. SZ & Mrs. C have had such a significant impact on furthering her creative juices and honing her technical skills. Marvelous, nurturing, kind teachers ~ we are so grateful to have had this
Dynamic Trio
educate our daughter! Thank you, Mrs. DZ, for the amazing surprise cookie bouquet!!! Loved it!!!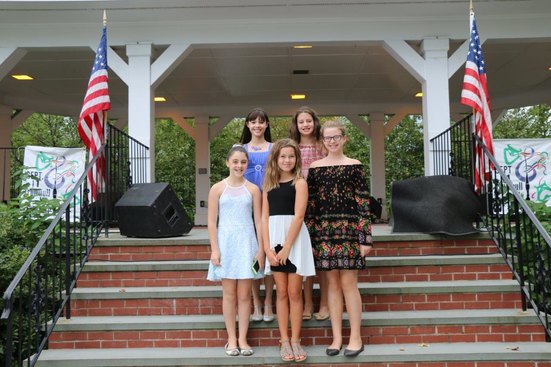 In her congratulatory card was a letter trimmed in gold with a very special message: Pack your bags & your wand, Hogwarts Castle awaits!!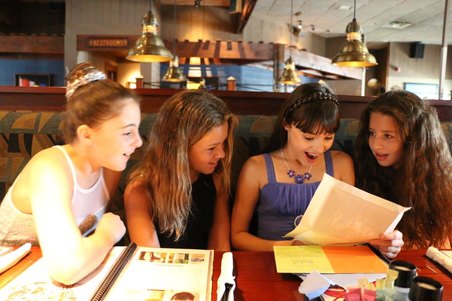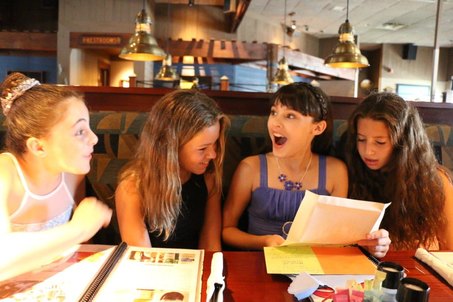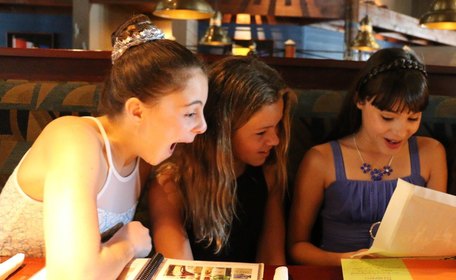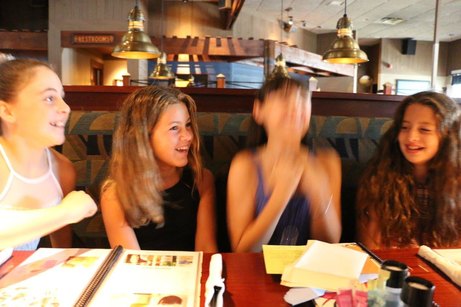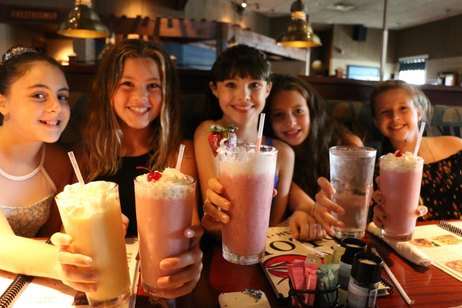 Cheers with smoothies & an afternoon of play, the day could not have ended any better!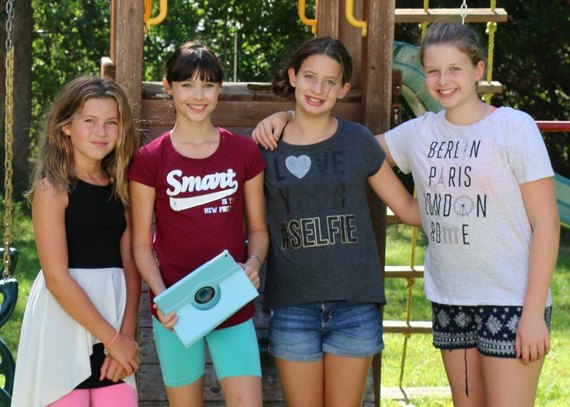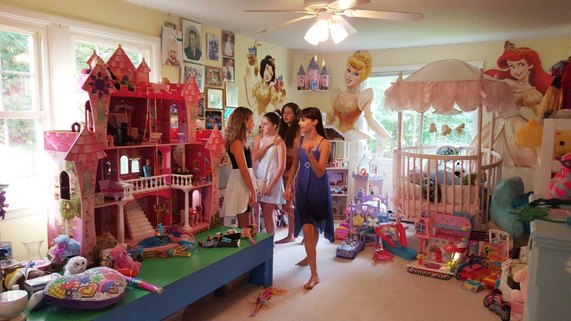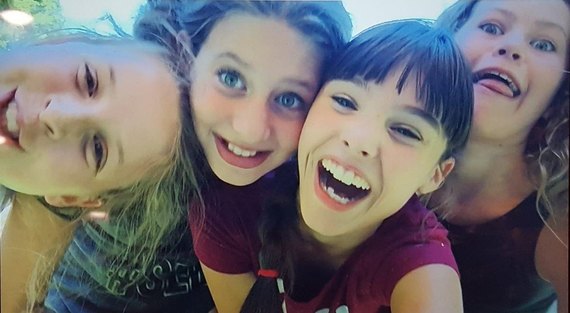 The Bright Spot
– Her award! Her friends! Her magical destination created by her favorite female author, J.K. Rowling,
click
:
Wizarding World
to see one of the most fun stories I've had the pleasure to write!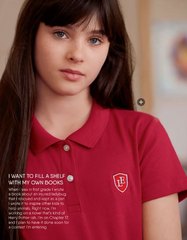 She was photographed for this Land's End ad in Spring for the Autumn 2016 polo collection. They interviewed her and used this quote on the ad: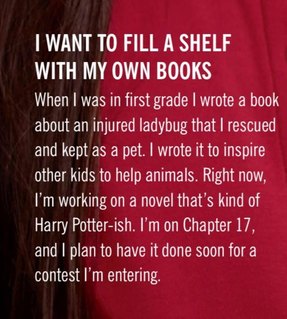 Darling, you are well on your way!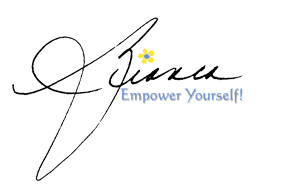 Monday, June 6, 2016 by
Bianca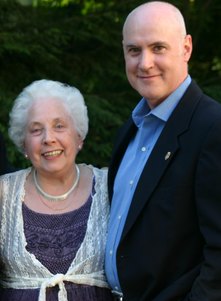 We had a 2-week window between Phillip's last chemical injection and the start of his radiation. It will be 40 rounds of daily radiation from June through August. He wanted to see his Mum. Click: Amazing Grace. Everyone needs their Mum at a time like this!
So we took our little one out of school late May/early June for this family emergency and visited relatives in Europe. Aunts, uncles, cousins, nieces, nephews, Godchildren, close friends, everyone we could see within 2 weeks.
Phillip's mother was overjoyed! Her 89th birthday was in June and she said seeing her son was the best gift ever!
Naturally, everyone we saw wanted to know how treatments were going. We could not rehash the details over and over. Not only is it draining for us but we didn't want these conversations to overwhelm or frighten our youngest. Most of the time, we can shield her from it but when you're traveling from home to home – or pub to pub, as is the case in England – folks want to catch up and we're very sensitive to little ears in range.
Plus, we have striven to reclaim normalcy in the household & beyond for our family. Playing with friends & doing cool things was a mainstay.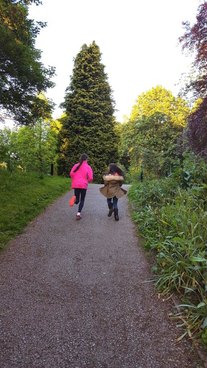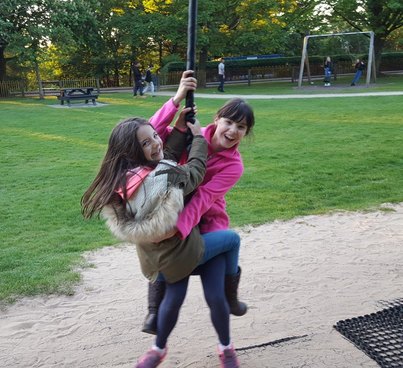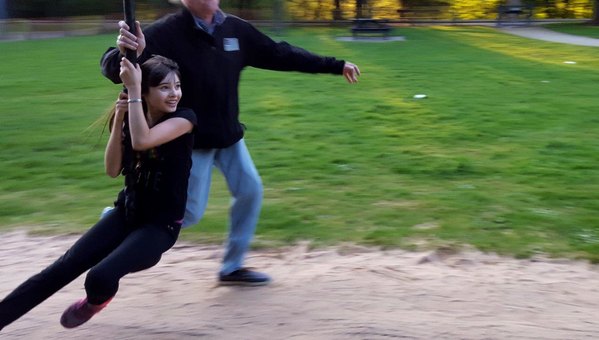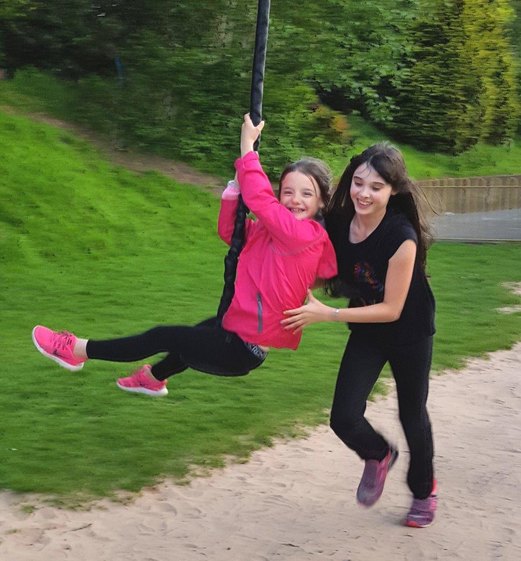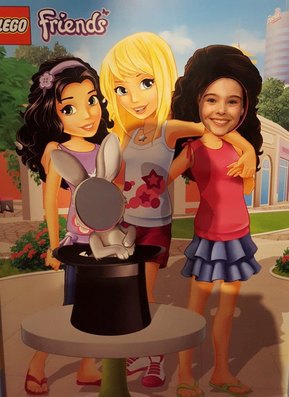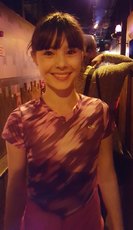 And Legoland was awesome but laying on the grass topped all!! Why? Because there are no ticks or pesticides for ticks at all where Grandma lives and Darling was so happy!! It's the little things, isn't it?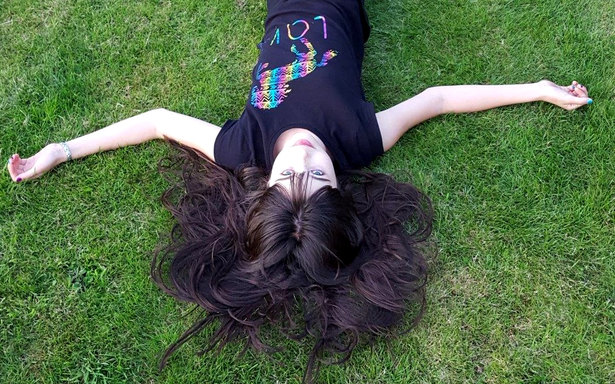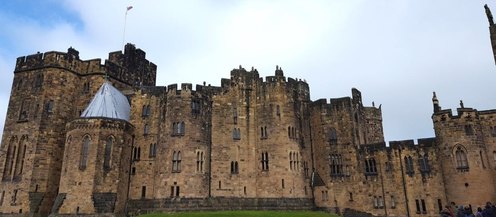 While staying for an overnight with dear friends about a hundred miles south of Scotland, we ventured with the girls to a nearby castle where parts of Harry Potter & Downton Abbey were filmed, click: Castles & Angels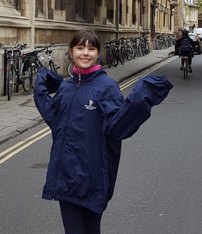 Later, we drove nearly 300 miles south to Oxford to visit the university and delve into the history of this beautiful medieval city, click: Oxford 
And because our budding marine biologist, during these 2 weeks, would unfortunately be missing a highly-anticipated field trip to the beach to explore the biodiversity of the water's ecosystem, we wanted to do something special for her and booked her for Seatrek at what's known as Europe's 1st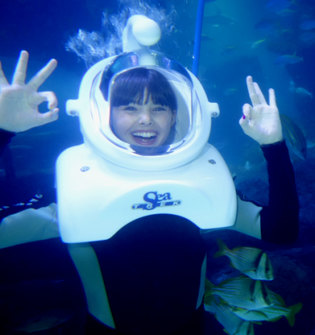 Seabed Walk: SeaTrek
Her 5th grade teacher kindly allowed our daughter to give a full presentation to her class on the 3 adventures above & what made each so special.
And speaking of 5th grade, the Friday we left for the airport was the same day her class was split into just girls/just boys earlier that morning for "The Talk." You know the one. Menstruation, growing bodies…
But unlike the lecture we had in school when I was that age – along with a cartoon movie with dancing flowers depicting our blossoming into young ladies – this talk was not only about girl stuff…but boy stuff, too! Would be shocking, but the school explained that with the advent of the Internet, kids see much more than we did at this age and need to know more material to educate and protect themselves.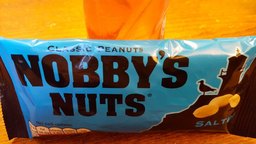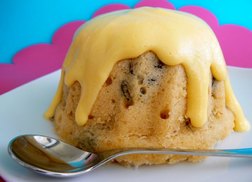 Humm… Still found it shocking. But it certainly made for fits of laughter – of which we need much of these days – and especially with a silly 5th grader! as we passed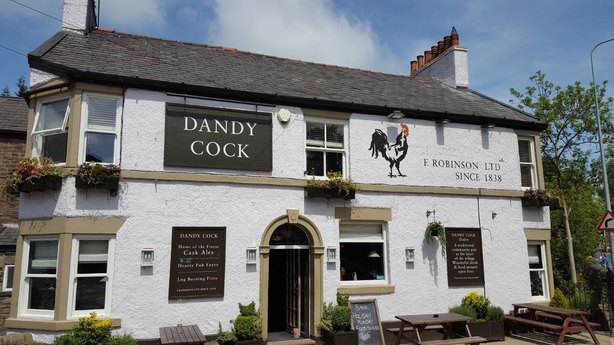 by unassuming pubs like the Dandy Cock, or were served Nobby Nuts (salted peanuts) or when we read Spotted Dick on the menu – a British sponge pudding made with raisins & served with custard – but I mean, seriously, come on!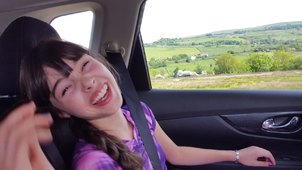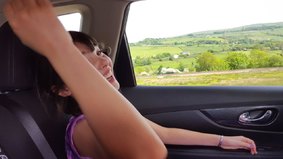 When we all revived in the car from laughing so hard, we arrived at one of Phillip's oldest friend's for a lovely meal. No, not at the Dandy Cock. We walked over buttercup-covered hills and along lakes & clifftops.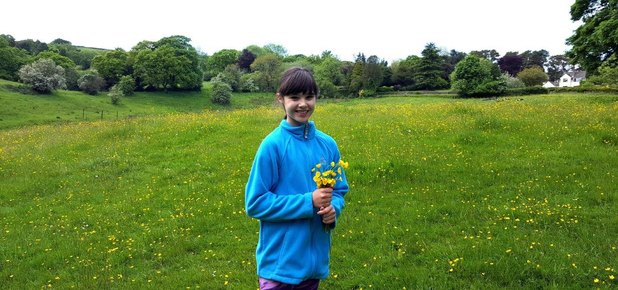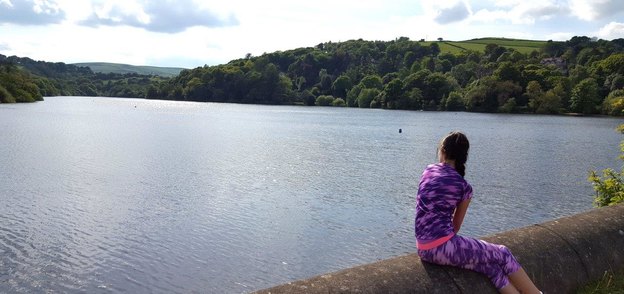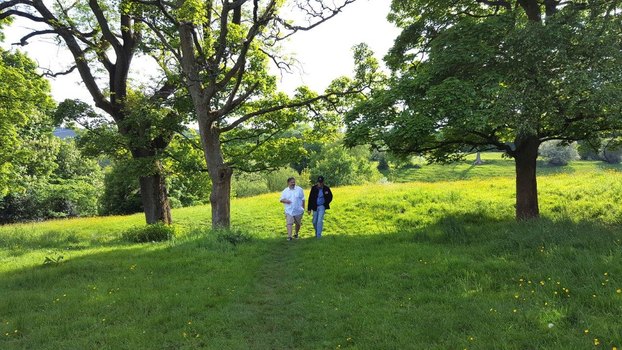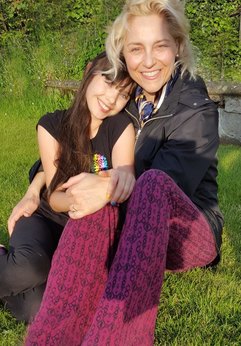 The Bright Spot – finding the hilarious things in life out of the simplest moments! And appreciating the glorious countryside with our loved ones.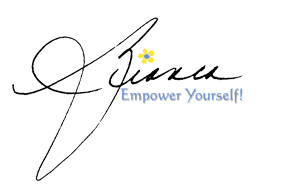 The point of this story need not identify of the owner of the 1-eyed teddy bear, but rather WHO this fellow is made all the difference in saving our son's cuddly animals.
The man actually cannot be identified because he is a secret agent on a very significant level. He is close to our family and we all adore him but we keep conversation limited to family stuff, old friends, or school happenings. He signs his holiday envelopes as James Bond. It's all very cool in a surreptitious kind of way, the "secret" in secret agent makes it sound so hush-hush, and the undercover missions we are never allowed to know about are wrapped in clandestine mystery. All very exciting, so what does this have to do with stuffed animals?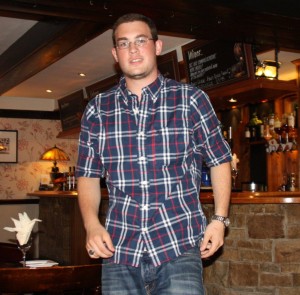 Our eldest is a strapping 24-year-old dude with beer posters in his room and a steady girlfriend at the helm.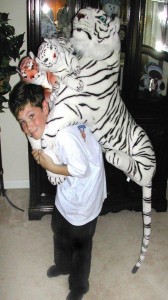 Rewind about 14 years and here was a kid with a ton of stuffed animals, some from babyhood, others won at the amusement park, many from the big glass box with the grabber handle thingie at the diner. An admirer of big cats, one of his favorite was a huge white tiger with sharp blue eyes.
For a long time, my husband felt our son needed to unload his cuddly animals. I'd protest seeing the quiet sadness in our child's eyes. The subject came up at significant milestones, like award ceremonies, moving from elementary to middle school, etc. I understood my husband's point of view: he wanted to make our son grow up, be a man, get tough. I understood my son's point of view: at that time he was still an only child and he wasn't ready.
Then one year we visited Washington, D.C. and James Bond invited us to stay in his hom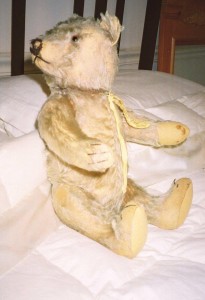 e. He was away, as usual, and he couldn't say where he was, except that he would leave the key for us under the mat. Under the mat?!? He lives with all this enigmatic secrecy but leaves the house key under the mat!
It was very exciting to walk around his home. Medals, awards, Christmas cards from the presidents over the last 20 years, and as we walked upstairs to pick out our rooms for the night, there, in the middle of the master bedroom, sitting proudly atop the big bed, was a 1-eyed Steiff teddy bear with a worn nose, an untied yellow bow & fur so loved-off and cuddled, it was a treasure to behold.
It was also ammunition to ward off any more attempts to clear out stuffed animals from our son's room. "If James Bond can keep his teddy bear, so can I!"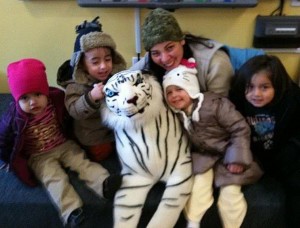 So that was that. More than a decade's passed and on his own, our son has donated his stuffed animals along the way – but that's the important part of this story – it was on his terms, his timing and his choice of where they went. The huge white tiger is now the centerpiece & reading buddy in a fantastic enrichment school.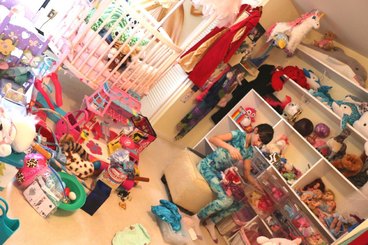 I never take anything from my children without asking them. Together we donate what they choose to give up when they choose to. It teaches them to let go, to give to others and to stay organized. (Little One sorting>>)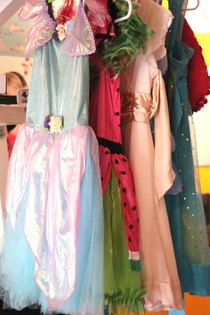 There is a marvelous organization called YoungLives which helps teenage mothers. Every 3rd Wednesday, the young mothers meet at a church in Norwalk, CT to learn about God and their children, plus, they can choose items they need that people have donated.
When our daughter was ready to donate her toys or princess dresses, etc., we would bring them to the church and she would see firsthand the children light up with joy as they picked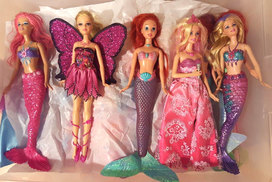 out what they would like. She saw a little     2-year-old boy dive into her Elmo chair exclaiming, "That's mine, I love this chair!" And little girls picking out sparkly dresses. Or Barbies. Or unicorns.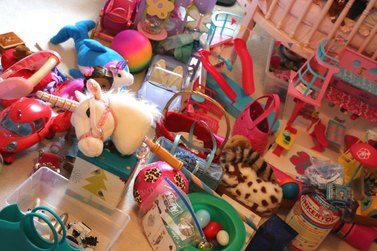 The children were happy and it made our child well up with joy to see the kids' faces light up while new life was instantly breathed into her cherished pieces. It deeply linked giving to pleasure. You can check out organizations in your area like YoungLives, Birthright, Hopeline or any organization that benefits a cause you believe in. We've also donated her crib, baby furniture and Pack-n-Plays.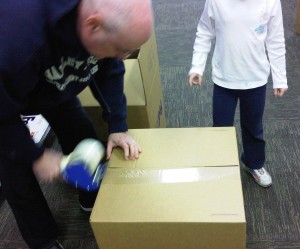 Our daughter has given up lots of her cuddly animals, even packing & sending many huge boxes to Africa.
The Bright SpotTM 

 – The exciting thing about the missionary we shipped her stuffed animals to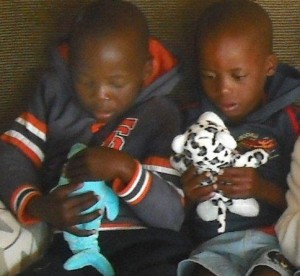 is that they sent back photos of orphan children cuddling her animals! A fine day, indeed. Again, on our children's terms while reinforcing a life skill of giving as a pleasure.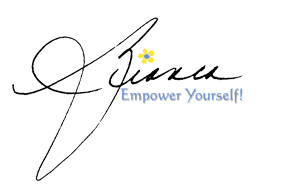 Thursday, December 24, 2015 by
Bianca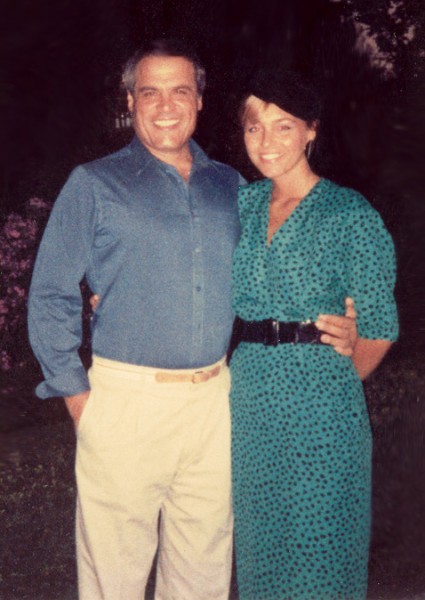 This is part of the memorial engraved at my beloved Father's resting site.
We miss you, Daddy!
You will best be remembered as a family man, kind-hearted, determined, giving, vibrant, proud, fearless, dynamic, a visionary, and entrepreneur. A loving husband, a true patriot, a mentor & motivator.
An amazing storyteller, an excellent Santa, a funny Daddy & math genius. 
You were charismatic, creative, incredible and tough but fair.
 But most of all you were larger than life! 
God needed you and we thank Him for making you our Daddy!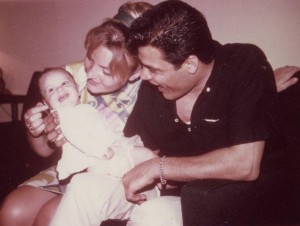 To read all about my father's story & see one of my *favorite pictorials*, click here:http://theletstalkmom.com/tea-talk-momversations/daddy/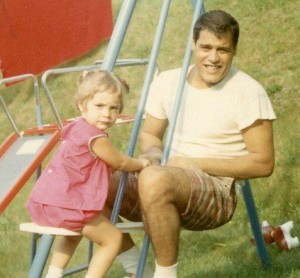 The Bright SpotTM

 – Thanks for being such an excellent Santa, a man with great imagination, showing us fun sledding, skiing, boating, horseback riding, skating, bike riding, showing us how to work hard & spending time just chilling out with us, reading to us all the time, and most of all for just being such an amazing Daddy. My heart misses you so so much!! Love, me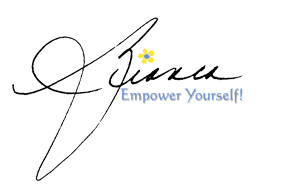 Monday, October 5, 2015 by
Bianca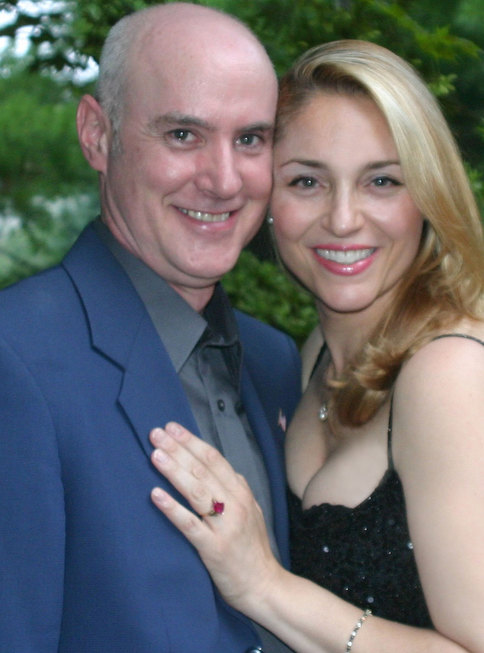 Thank you to everyone who listens to our Life, Love & Parenting show, "Let's Talk with Bianca & Phillip!"
After nearly 500 interviews &             19 Seasons, my husband & I are excited to announce we have been signed for national syndication!
For those who are new to this program, here are snippets of our bios & an overview of our show.
Bianca's Bio:
Bianca Tyler is a 3-time award-winning TV journalist, nationally-syndicated radio show host, popular blogger, Mompreneur, former Miss Connecticut, TV & radio producer, founder of WH Publishing, and "The Momversationalist®," the title of her new book coming out in 2016.
She's also been a news anchor, news reporter, parenting contributing editor, entertainment reporter, weathercaster, one-man band, linear & NLVE editor, singer, model, lecturer, teacher, animal-lover, adoring wife, active mom of 2 kids and her pets, and an all-around, bona fide multi-tasking guru ~ a BFMTG!
In addition to her TV awards, Bianca has also been honored with 8 other awards including the Women's Leadership Award and a Citation of Excellence from the Connecticut State Senate.
Her website, www.TheLetsTalkMom.com, currently celebrates over 10.26 million page hits & counting! Her focus is about family life and empowering oneself by "Finding Your Bright Spot™."
She has spent over 30 years promoting her charitable causes ~ during her reign as Miss Connecticut, statewide charities raised over a million dollars of fundraising revenue.
Bianca has appeared as a special guest on over 35 television & radio programs and in more than 60 newspaper, journal and magazine publications in over 135 articles, photos and covers worldwide, including USA Today, NY Post, NY Daily News and The New York Times.
Bianca has explored over 120 times more than 50 countries on 5 continents.
Phillip's Bio: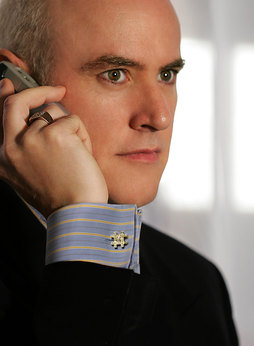 Phillip is a multi-award-winning entrepreneur who founded his 1st company and grew revenue by 268% in the first 3 years. His 2nd venture – a tech company, www.IDCardGuard-us.com, launched last year and specializes in patented RFID-shielding for credit/debit cards & identity theft, SmartTag & WalletTag tracking devices, selfie remotes, RFID-blocking wallets, passport shields and so much more.
An accomplished publishing & media executive, he demonstrates extremely strong strategic and analytical skills with a proven track record in business start-ups & turnarounds. Most recently, the division under his leadership ranked in the Inc.500 list as one of the fastest-growing companies in America showing a 3-year, 937% increase in revenue ranking them as the #9 media company in the USA.
Exceptional P&L and cost control expertise, Phillip is a leader in identifying strategic alliances to build and convert market opportunity into new business revenue streams. He has raised hundreds of thousands of dollars worldwide for charity.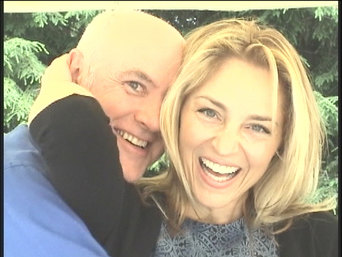 "Let's Talk!" Show Overview:
"Let's Talk with Bianca & Phillip" is a Life, Love & Parenting program. It's a forum to discuss parenting, relationships, single parenting, infertility, marriage commitment, intimacy, loss of a spouse, communication, raising phenomenally close & thoughtful children, romance, matchmaking, healthy living, information and well-being, great tips to make your life easier, getting through any tough situation and, most of all, getting & staying motivated whether you are married, single, male or female.
We'll help you empower yourself and keep your sanity while keeping your marriage and family strong!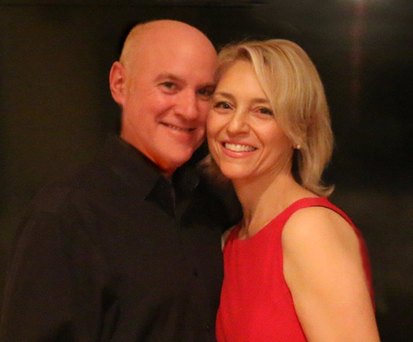 We have incredible, experienced & dynamic guests from all over the nation, many of whom have been quoted from People magazine to Parenting magazine and have appeared on shows like Today & Good Morning America, experts, authors, parents, and doctors as well as little folks on our "ChitChat with Children™" portion, and teenagers for our "Teen Talk!™" segment, connecting parents and youths through understanding and communication.
All programs are archived on this site. You can listen to the shows on your computer or cell phone at home or in the car for your listening convenience.

The Bright Spot – "Let's Talk with Bianca & Phillip" ~ Empowering parents/listeners through information, advice, guidance & tips.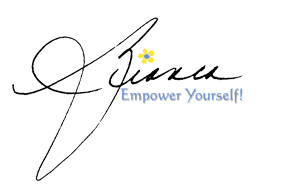 Wednesday, July 8, 2015 by
Bianca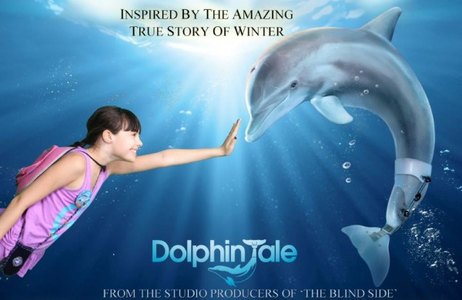 As part of our daughter's 10th birthday extravaganza, we surprised her with a special visit with Winter, the beautiful dolphin who lost her tail when she was only 2 months old. Her tail was caught in commercial fishing lines.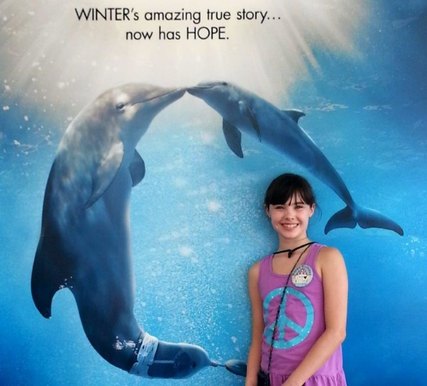 (Courtesy: Fintastic)
She is now 9 years old & lives with her best friend, Hope, at the Clearwater Marine Aquarium.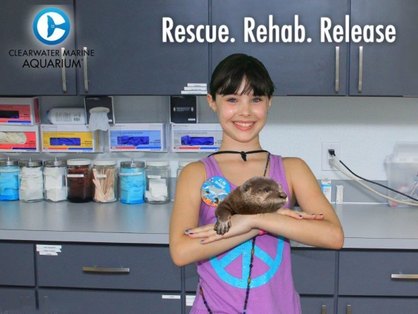 Our budding marine biologist was thrilled to meet them both and all the marine animals under treatment in the hospital.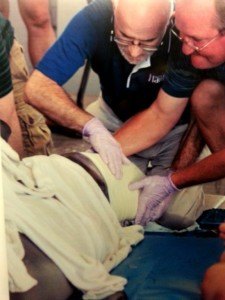 Winter's real-life rehab story has captivated audiences worldwide in Dolphin Tale & Dolphin Tale 2.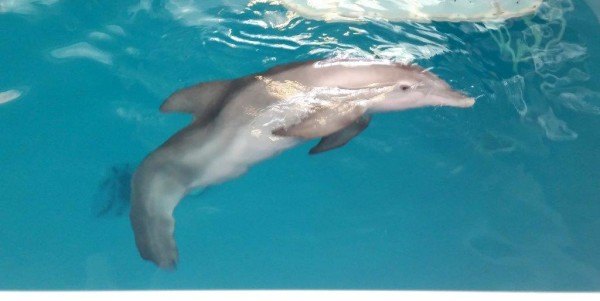 Both movies, starring Harry Connick, Jr. & Ashley Judd, were filmed on location at the Clearwater Marine Aquarium with Winter.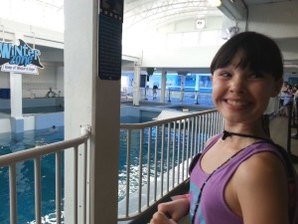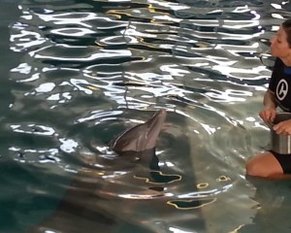 A look at the timeline these past 9 years and how Winter has inspired suffering children & veterans: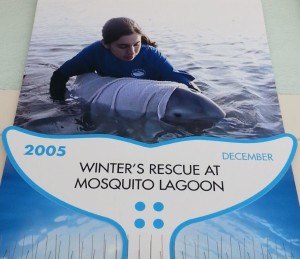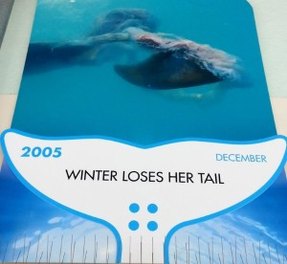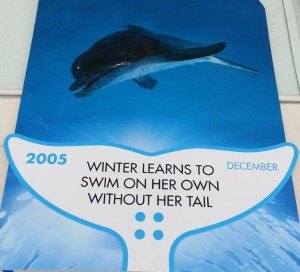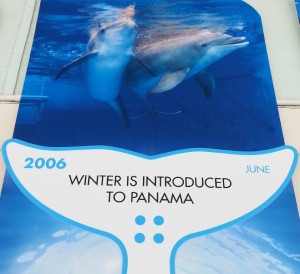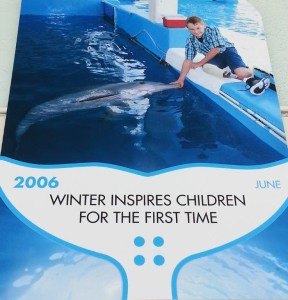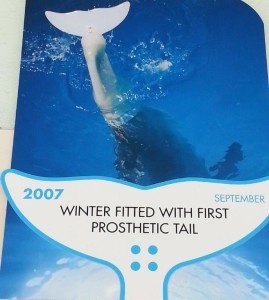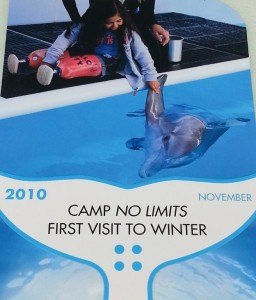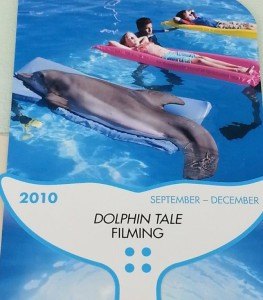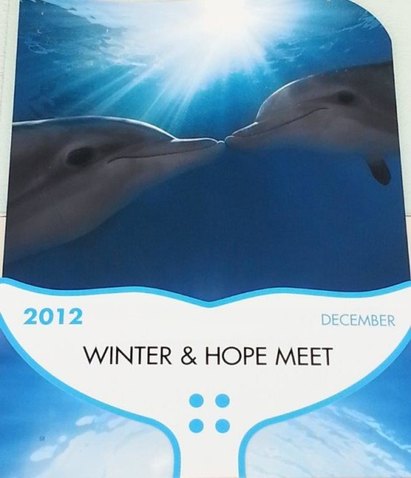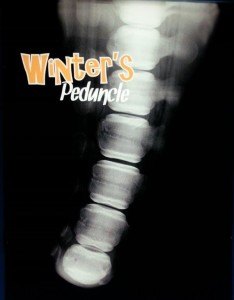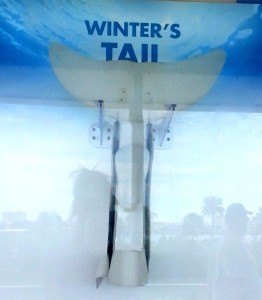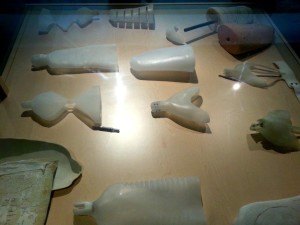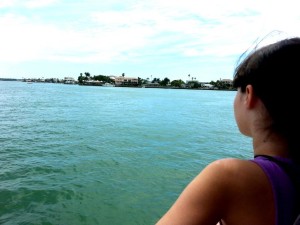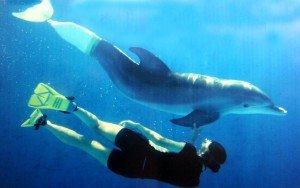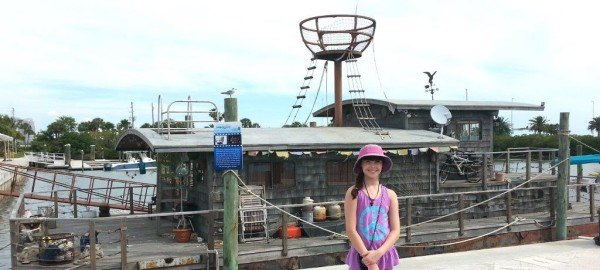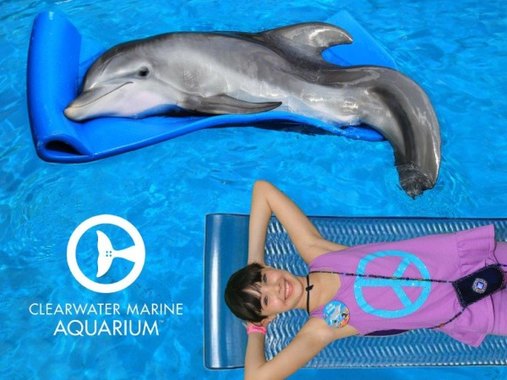 Our fintastic trip wrapped up with a trolley ride between the filming site rehab center & museum, dinner on the water, and the best memories of Winter & Hope!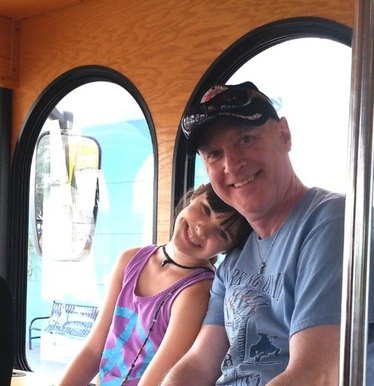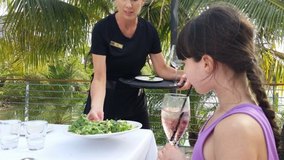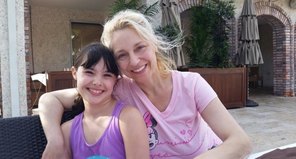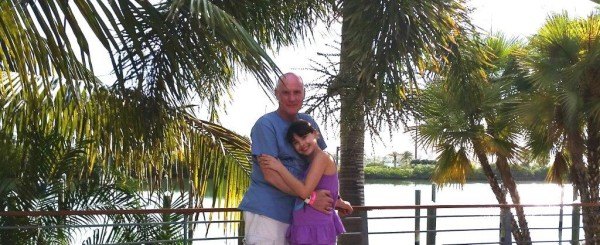 The Bright Spot – Empowering your children to grow up living their dreams.
For Part 1, click: Double-Digit Extravaganza      For Part 2, click: Harry Potter World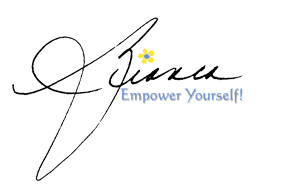 Sunday, June 14, 2015 by
Bianca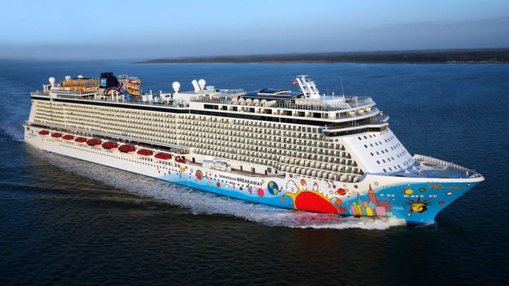 How we kept it a surprise I have no idea! After weeks of planning and several days cruising across the Atlantic on the gorgeous Norwegian Breakaway, we landed at King's Wharf and headed barely after daybreak onshore with our Little One.
"Why are we leaving so early? Where are we going?" Still mum, Phillip & I guided our inquisitive daughter to a huge, weathered wooden door battered by storms but fixed firmly in place by its centuries-old surrounding stonework.
Her eyes grew wide as we knocked loudly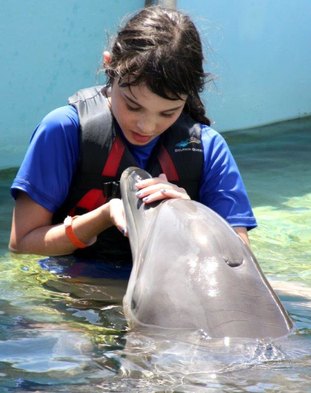 on the door. No one was around but us. A short while later, the door creaked open and we were led into a large courtyard – the National Museum of Bermuda at the Royal Naval Dockyard. It was clear it would not open to the public until later that morning.
We walked through the dockyard until we came to a building where a young woman greeted us. She knew the day had been a surprise for our daughter. When she explained to our Little One that she would be joining her team for a day of dolphin training, the excitement in the room was electric! Then she was handed a Dolphin Quest swim top and felt very official. "Wow!" she whispered under her breathe.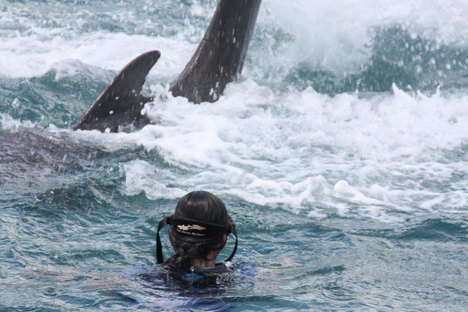 Our daughter's dream of loving, studying, and safeguarding marine life just took another leap forward. Years prior, our family had only swum with the dolphins. Jamaica. Bahamas. Florida. But this was different. It wouldn't be just a 45-minute encounter with a group. When we saw that Dolphin Quest in Bermuda offered a Dolphin Trainer for a Day program, we booked it for our daughter straightaway.
She spent the day with 8 dolphins including 2 baby dolphins just 3 months old ~ talk about over the moon!
Our Little One gained experience in fish preparation, dolphin feeding, gating, hand signaling, dolphin relationship building, swimming, measuring and dolphin training.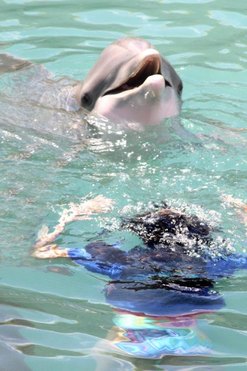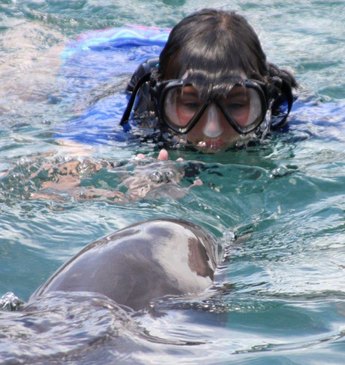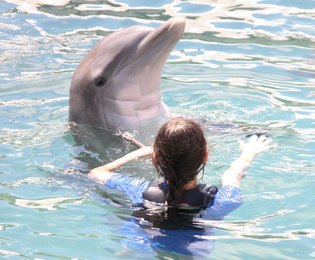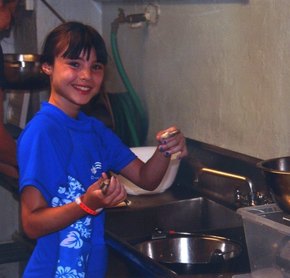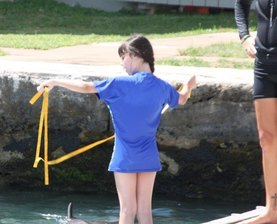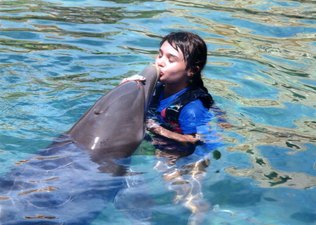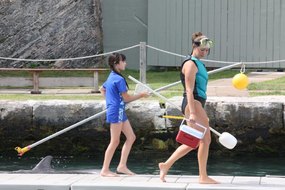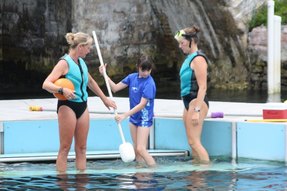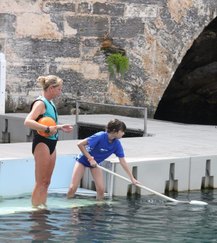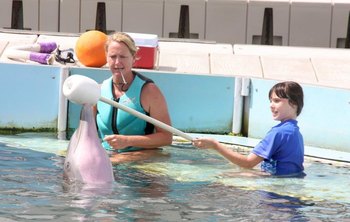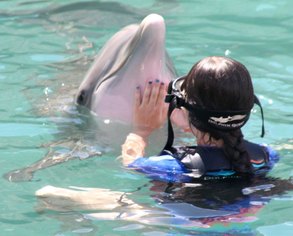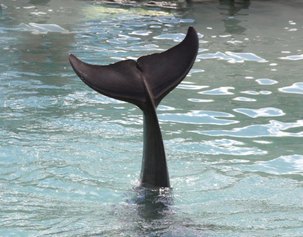 I'm not sure who had more fun, the dolphins or our darling!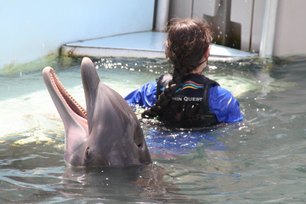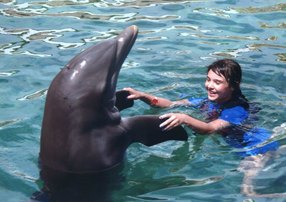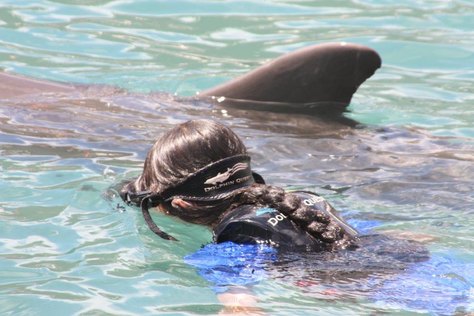 Later that day, she enjoyed lunch with her mentors and when we picked her up at the end of her session, the dolphin trainers said they had never had a person know so much about marine life before and that she was the most excited participant they had ever had in all their years and that she would be a welcome participant for their 5-day training program there or in….Hawaii!! Yeah, looks like that may be the next dolphin destination! I'm ready to pack…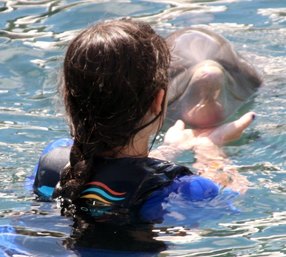 The Bright Spot  – Our daughter has been waiting 5 years to swim with her beloved Beluga, Juno.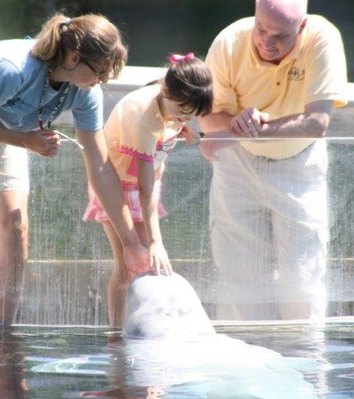 She learned about the program when she was 5 years old but the rules require people to be a minimum of 60 inches to get in the tank with the whale.
So guess who's 59 & 3/4 inches?!?
Yes, I think we are heading to Juno before summer's done! (photo of Little One with Juno left). It's truly a pleasure to empower children's interests.
Click here for the story about Juno at 5: Harmony & Magic
Click here for the Florida dolphin swim at 6: Pixie Dust & Dolphin Kisses
Click here for Dolphins in Jamaica at 7: Paradise for Families
Click here for Winter & Hope at 10: A Dolphin's Tale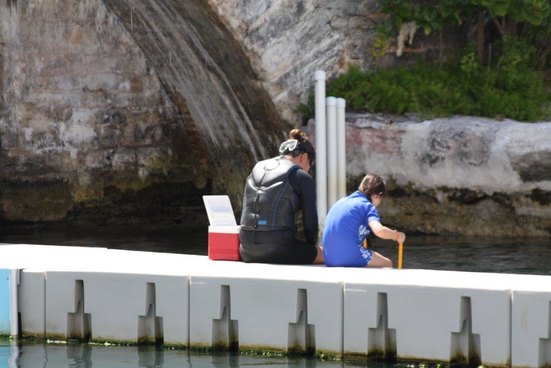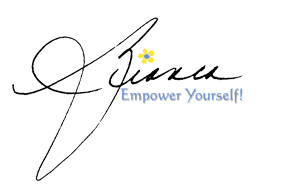 Sunday, May 10, 2015 by
Bianca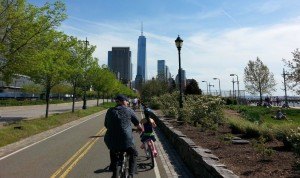 Our 9-year-old led us on a 14-mile bike ride to the Freedom Tower on Mother's Day.
7 miles down Manhattan Island & 7 back along the Henry Hudson River South Waterfront Bike Path in sunny 75 degree weather.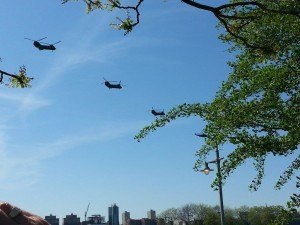 As we rode along New York City's beautiful path, we enjoyed an air display, basketball games, families picnicing at the many parks on the water, the famous ballerina statue, the Intrepid, Concorde & space shuttle, views of the George Washington Bridge & distant Tappan Zee, and best of all…discovering a mama bird feeding her newborns on Mother's Day in a blossoming tree!! Breathtaking!! (precious video below)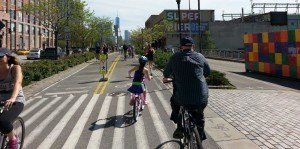 After stopping for ice cream, we enjoyed a lovely dinner and then Phillip gave me one of the most wonderful, thoughtful gifts ever!! Ever!!
To put into perspective how special this Mother's Day gift was to me, may I just say that one year, he surprised me with a beautiful Mercedes convertible in the driveway; another year, matching silver Mercedes' with huge green bows. Yes, those were exciting.
But the gift he gave me this evening made my eyes tear & my heart swell! I'll explain at the end of this story.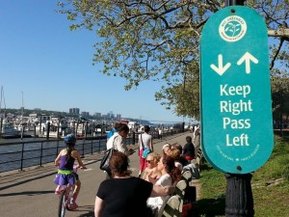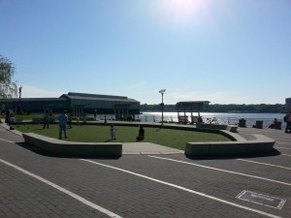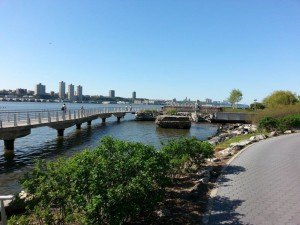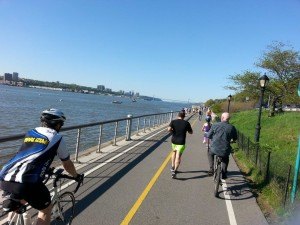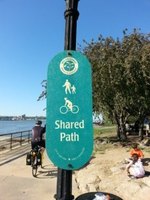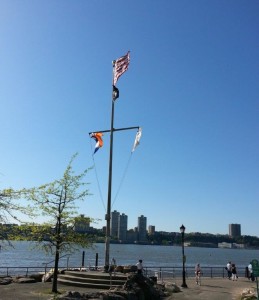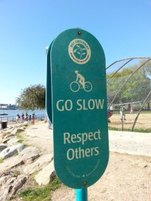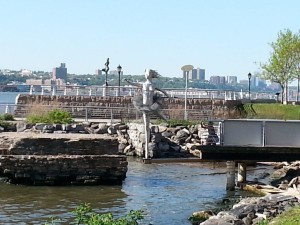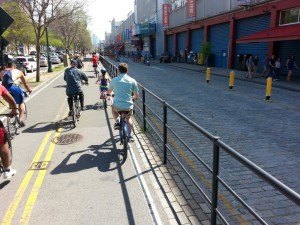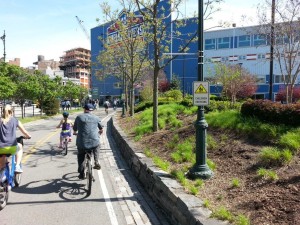 Stopping for ice cream after the 14th mile: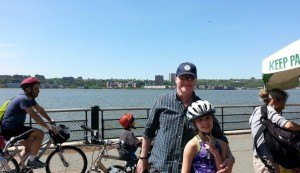 Mama Bird & her babies:
Okay, so this was Phillip's gift. A few days earlier, we saw this sign at Nordstrom's. WOW is exciting for us because it's our daughter's initials. Flipped upside down, it spells MOM.
Phillip carved this WOW~MOM sign for me from a block of wood. A handmade gift is the best gift of all to me and the meaning behind it was heartwarming & made with love and thought.                            
What an amazing husband, I love you, Darling. Thank you!!
Those magenta-orange-pastel-sherbet colors are some of my favorite hues & it will be painted those colors soon.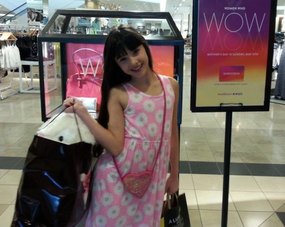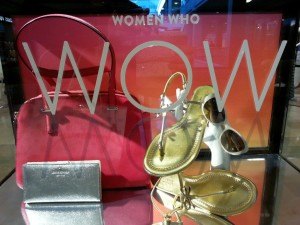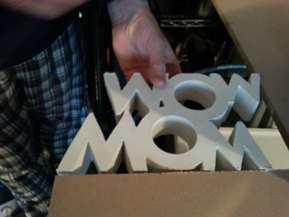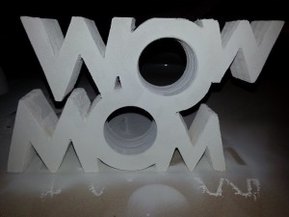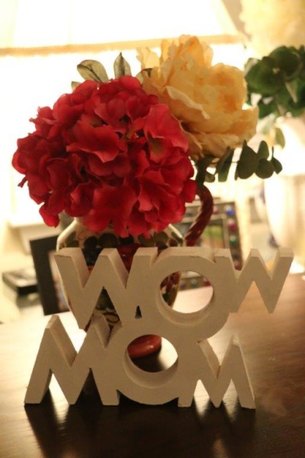 One of the best Mother's Days ever (2014)!!
Today's 2015 Mother's Day was just as delightful!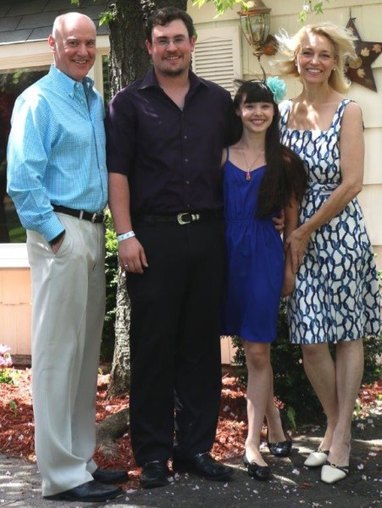 After breakfast & celebrations, we snapped pics under a very significant tree, then Phillip & the kids surprised me with an afternoon of painting together at Pinot Palette in New York, followed by dinner with my Mom.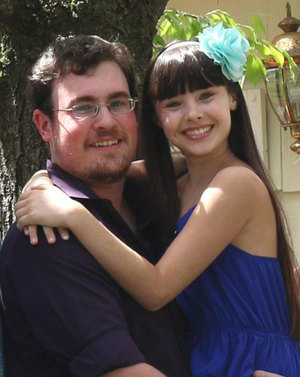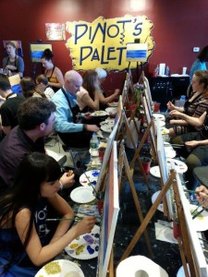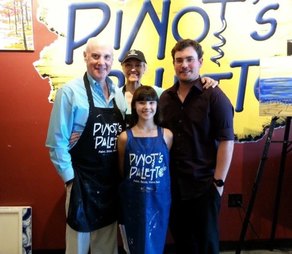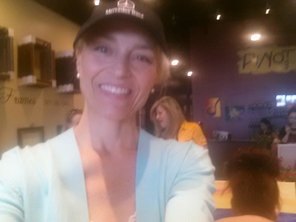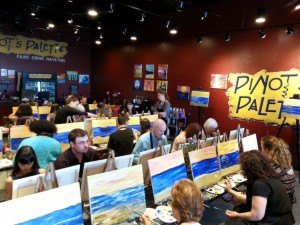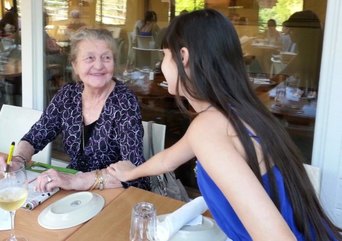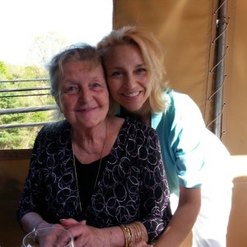 For more on my Mom, just click: Mom
For more on my Mother-in-Law, click: Grace
Thank you for sharing. And thank you to my family, I love you all!!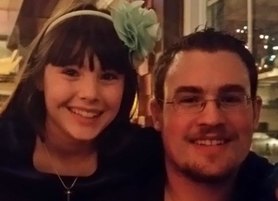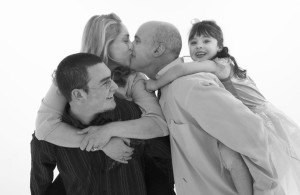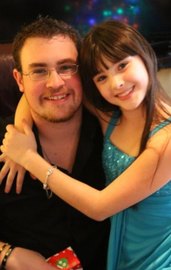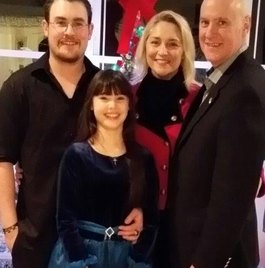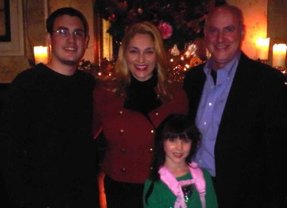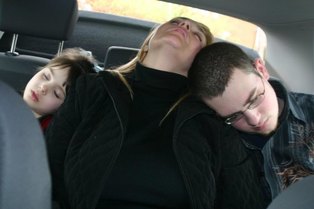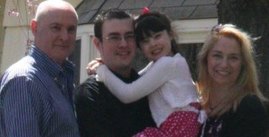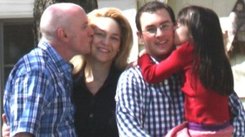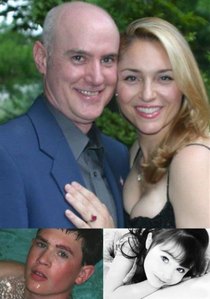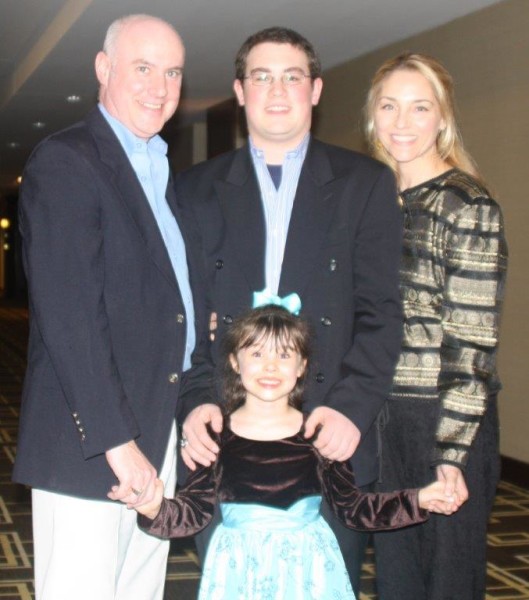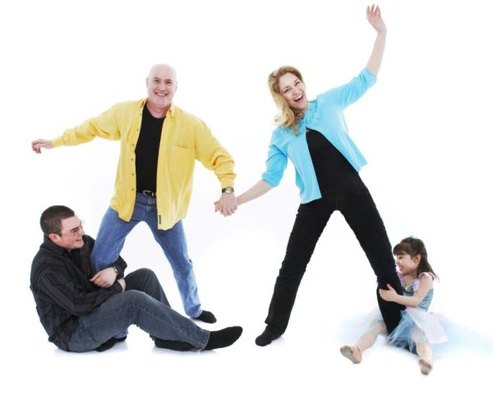 The Bright Spot – Celebrating Moms Everywhere – Happy Mother's Day!!!!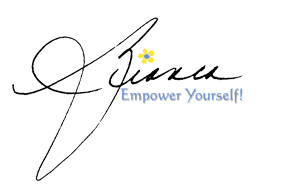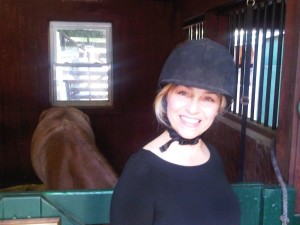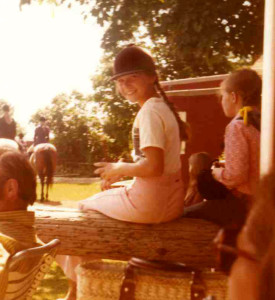 …………………………………….47                                  &                           14
Having always been a big animal lover, my favorite childhood activity was horseback riding. Now years later, one of my favorite date nights was when my husband surprised me with horseback riding at sunset.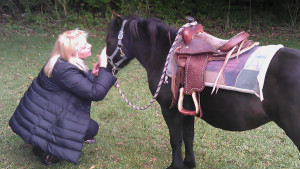 I love them big. I love them small. And I love them fast.
I dream one day of owning a sanctuary for rescued horses & ponies.
Summers in England attending Newmarket & Royal Ascot were a favorite pastime.


Being picked up in a Rolls Royce with a personal chauffeur (his name happened to be Arthur),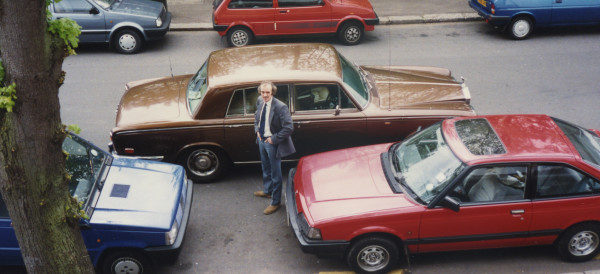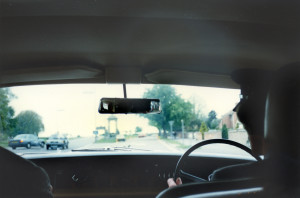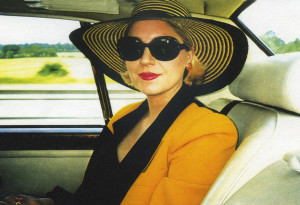 enjoying strawberries & cream, endive-wrapped smoked goat cheese and escargot in a private box within the Royal Enclosure & my own personal winning streaks at Ascot in years gone by are fond memories.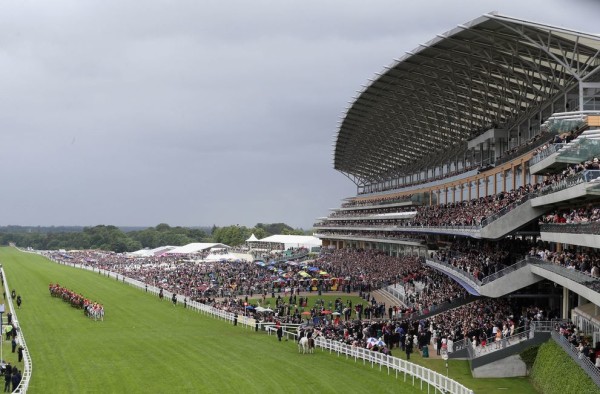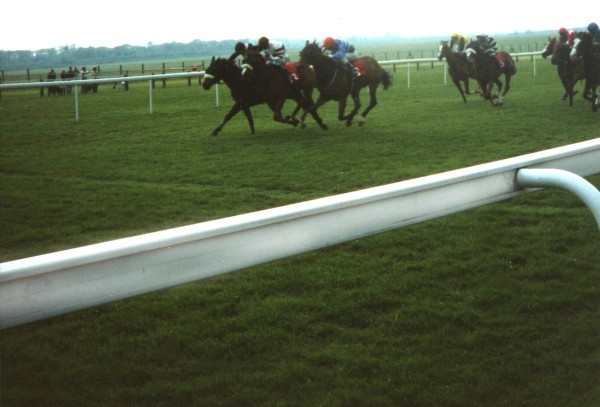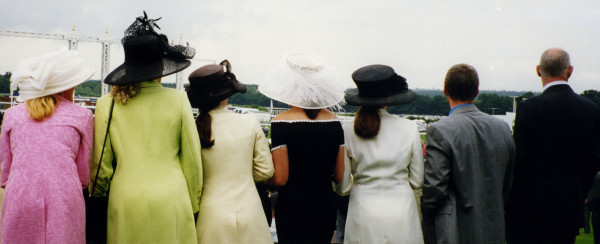 I took our little one to the Belmont Stakes a few summers ago.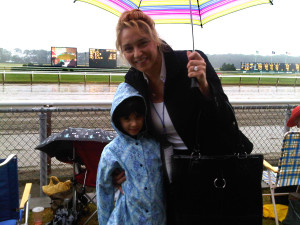 The only differences were that the courses I attended in England were grass, and the track at Belmont is the largest thoroughbred dirt racecourse in the world, plus, we did not go via Rolls, but instead in our Mom supermobile minivan, chauffeured by yours truly 🙂 .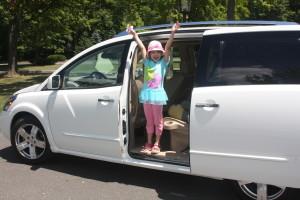 It rained that day but it didn't dampen our spirit. Our daughter watched with awe as the horses thundered past.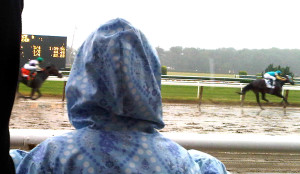 And guess who called the winning horse, race after race?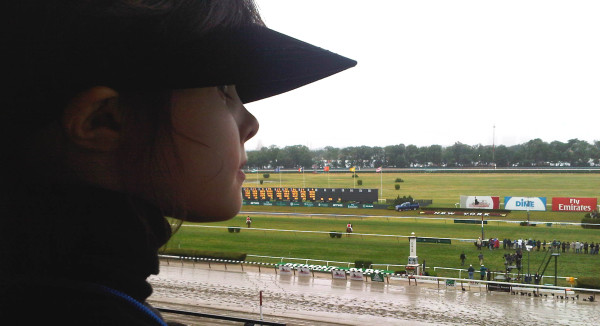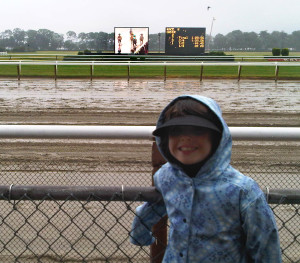 Yup, our little one. It became quite the topic of conversation as folks heard about the streak of winners.
What surprised everyone was how the horses were chosen ~ she picked her favorite color of the saddle pad in the current race lineup. As the horses pranced by, she would say, "That's the prettiest blanket, Mommy, that's the one I think will win."
And sure enough, as luck would have it, horse after horse with the pretty-colored blanket would cross the finish line.
The Bright SpotTM

 – I would have had a bit of fun placing a bet but I never had the chance to since each choice was made just as the race was about to start…but the best part of the day was sharing Mommy/Daughter time and visiting the jockeys and horses after the races.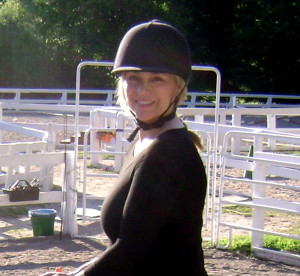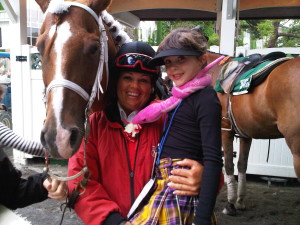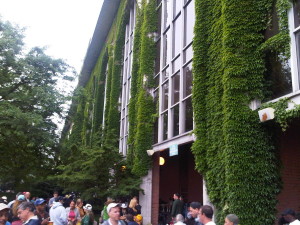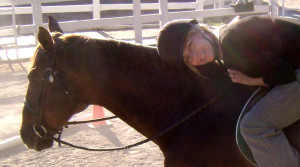 Today – after 37 years! – the Triple Crown trophy was won by American Pharoah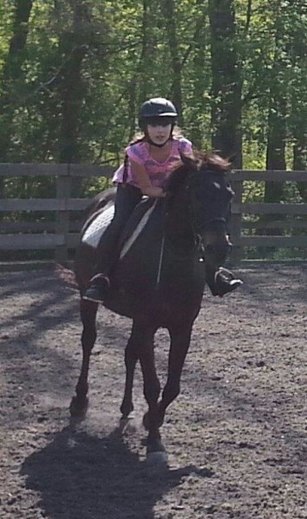 – the thoroughbred racehorse who is only the 12th horse in 147 years to earn the title of Triple Crown Champion! Phenomenal!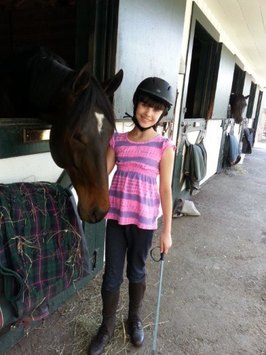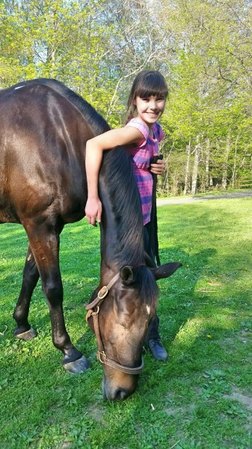 Our Little One is older now and loves horses so much. Watching this event will surely last with her for a lifetime.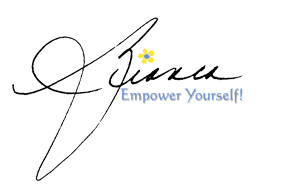 Saturday, April 18, 2015 by
Bianca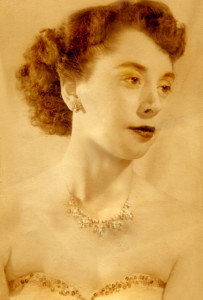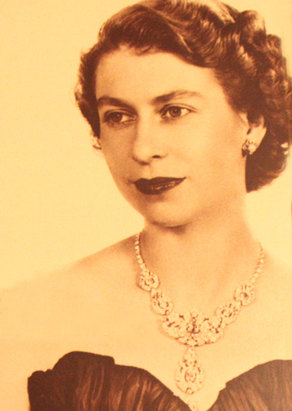 Blessed with lovely skin & timeless English beauty, my mother-in-law, Grace, and the Queen have always borne a striking resemblance. A woman ahead of her time, Grace, always gave new things a shot.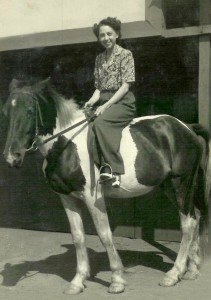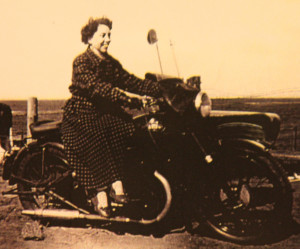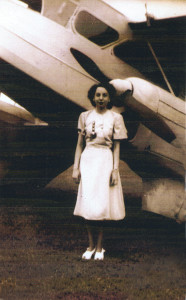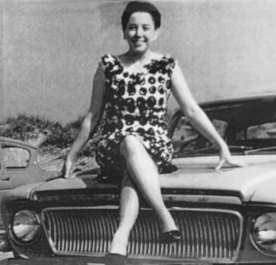 And nothing slows her down! Approaching 90, she has a personal trainer at the gym, Skypes us every Saturday without fail, uploads her digital images to her hard drive and e-mails family nearly every day.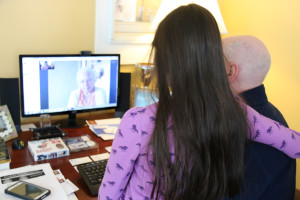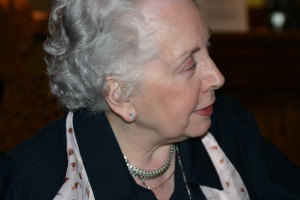 The epitome of Englishness, she is gracious, discreet and always polite. During tough or sad times, Grace keeps a stiff upper lip and her chin up.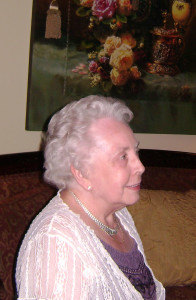 Her mainstay, of course, is proper English tea. It must steep in a         silver pot and the teacup must have a white interior.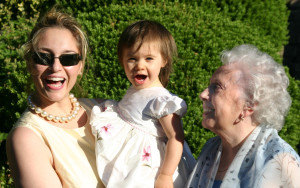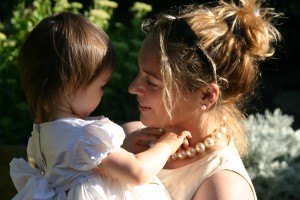 She keeps her gardener busy and has redecorated parts of her home four times in the past 10 years.
In Grandma's Gardens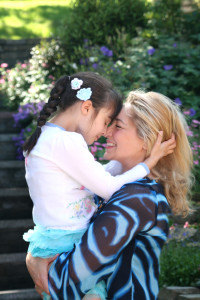 :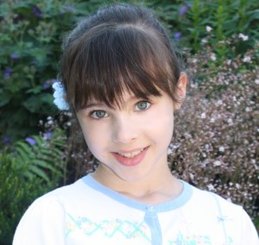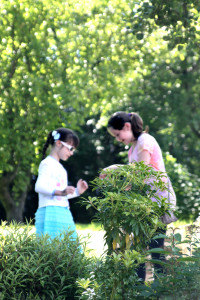 Young Grace: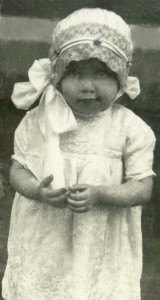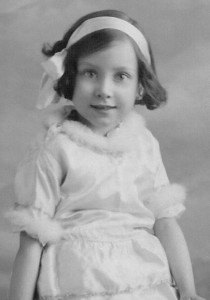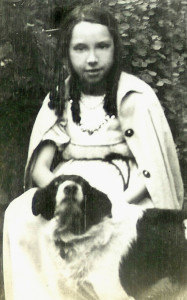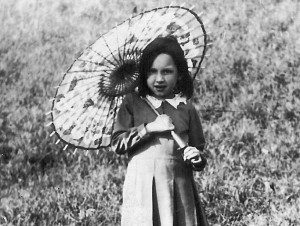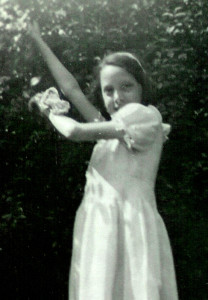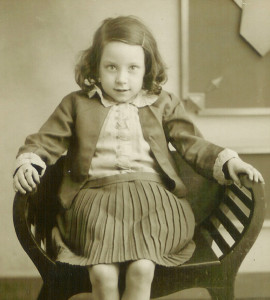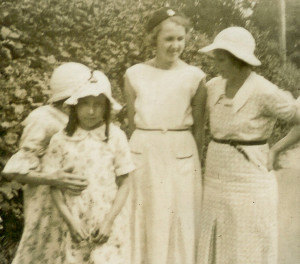 Grace is an avid reader & animal lover. She enjoyed many years dancing with her dashing husband, Geoff, whom she misses very much.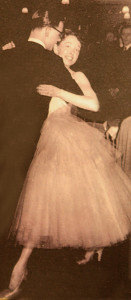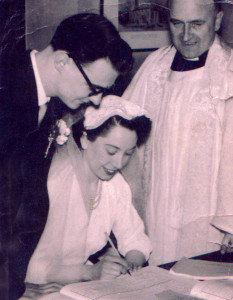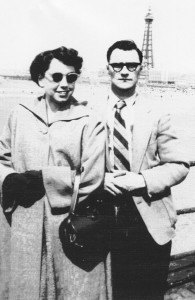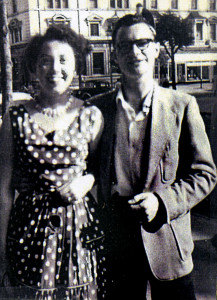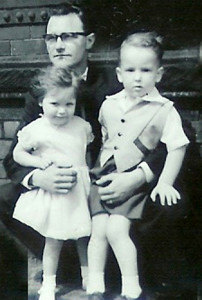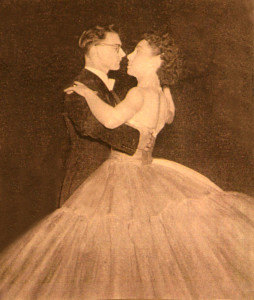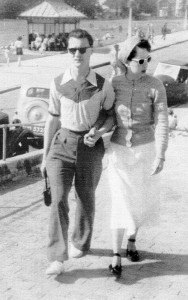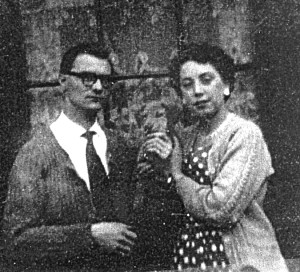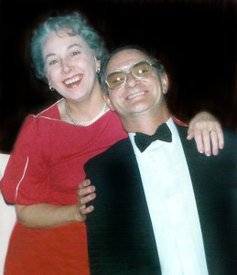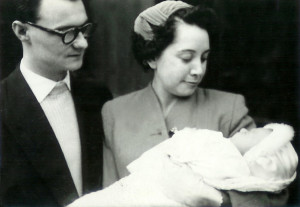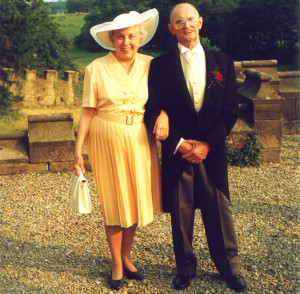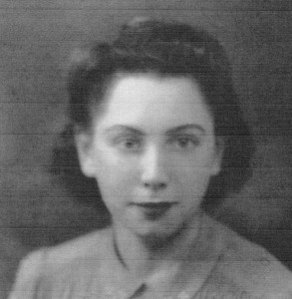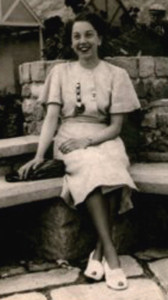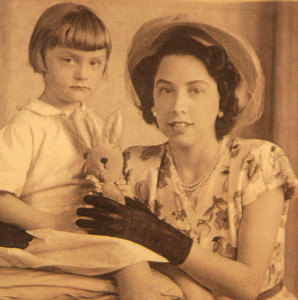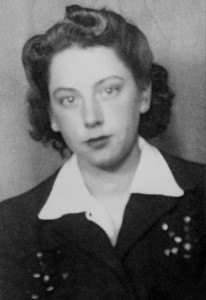 I've learned lots of things from my mother-in-law over the years, from baby tips and awesome authors to food advice, fabric care and beauty tips.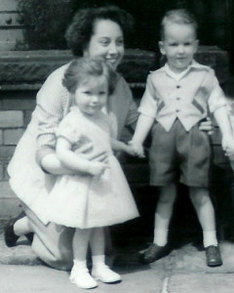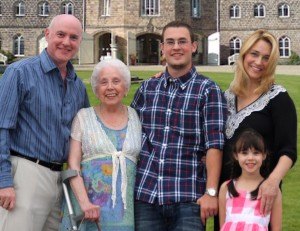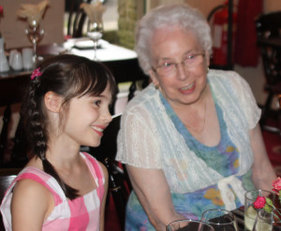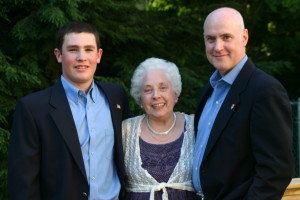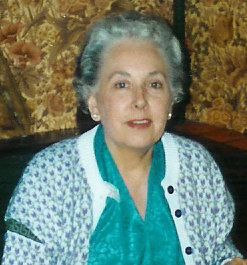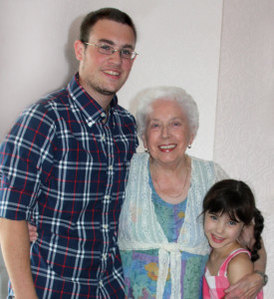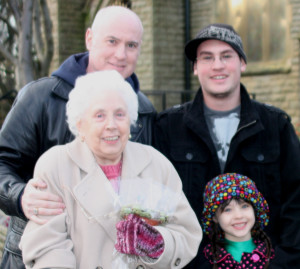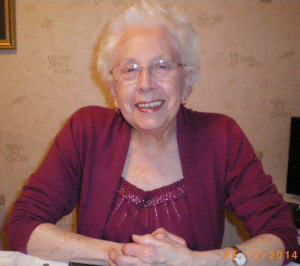 One of my favorite gifts from my mother-in-law was this beautiful statue sent from England shortly before I gave birth to our daughter.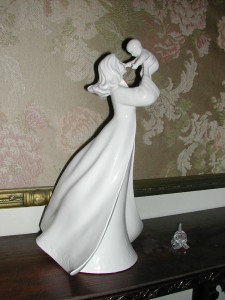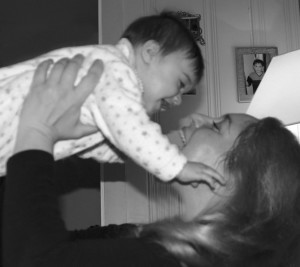 A few months old (above)            4 years old (below)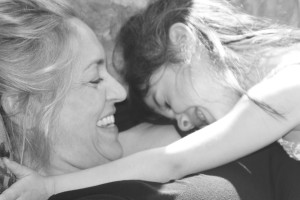 To avoid arthritis in her hands, Grace knits and knits and knits. Beautiful sweaters and hats and any request our little one desires.
I mean any! Like the day our 7-year-old said, "Grandma, can you please knit me a cuttlefish & grimpoteuthis?" And in short order, the beautiful cuddly sea creatures arrived in the gift package made with grandmother's loving hands. A whole array of knitted marine life: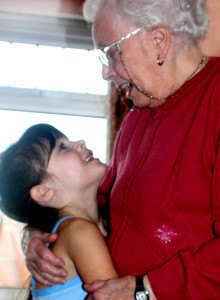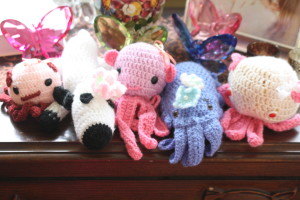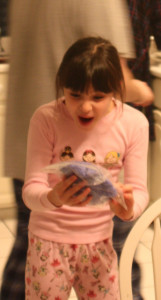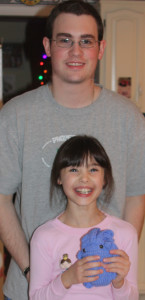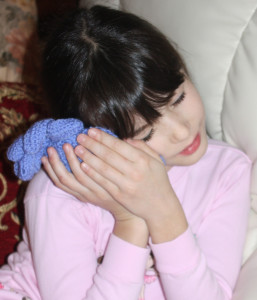 Knitted headbands & sweaters, ballerina shrugs and ponytail hats!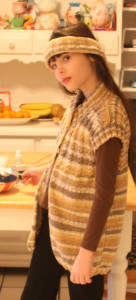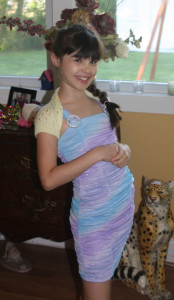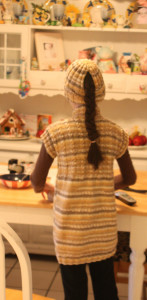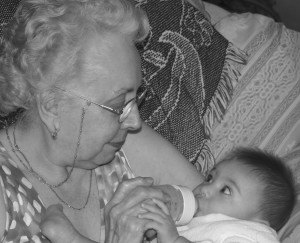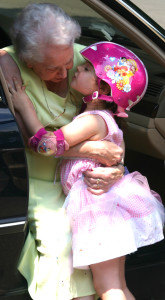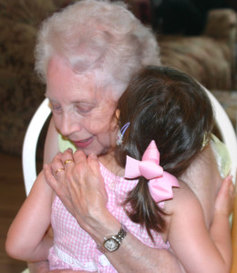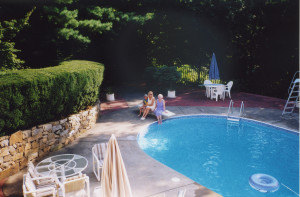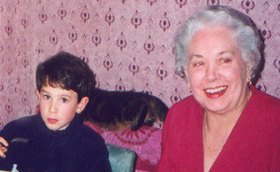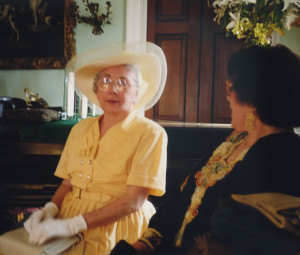 The loss of her beloved husband took a toll on her but did not stop Grace from living life. She hopped on a plane to surprise my husband for his birthday and stayed for Christmas that year.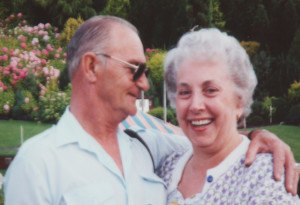 Grace flew over every summer to stay with us. In 2001, my Mom took Grace and me to Mohegan Sun, the big casino upstate for a grand shebang before my mother-in-law headed back to England. It was the 1st time she visited a casino. My husband warned, "My mother may weary, don't stay out late."
Honestly, nothing wearied her the past 8 decades… so when I arrived home at 4 AM with two happy grandmas, my husband was speechless. Not only did his mother have a marvelous time, she even won!
A few hours later, the towers came down and the world changed forever. Flights were canceled that week and Grace stayed with us longer that year. Phillip worked by the towers and felt the 2nd building crash to the ground. It took hours and hours and hours for him to get out of the City and back home. It was a mother's nightmare and
a wife's torment. Late that night, he finally made it home. We were grateful to be together as a family again, safe and sound.

The Bright SpotTM – A Grandma's love. Every visit with Grace has been memorable. The stories she tells, reminiscing the history of the family and her great love of Britain; she is a treasure in our lives and all who know her.
My mother-in-law and the Queen were born the same year…Grace is our very own queen xoxo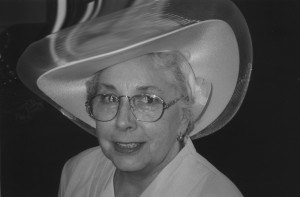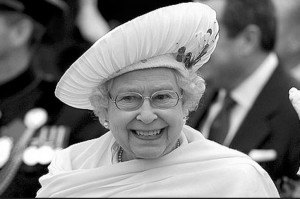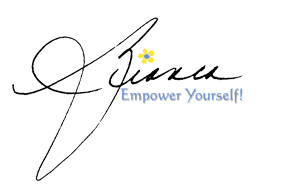 Tuesday, March 31, 2015 by
Bianca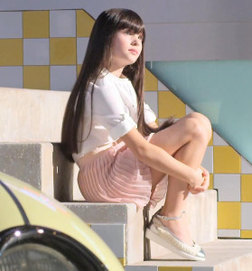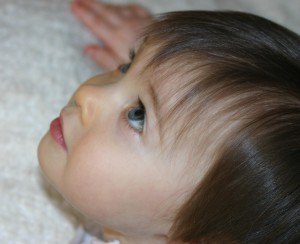 How time has flown!!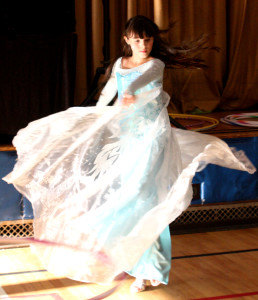 Little One turns 10, what a wonderful decade it's been!
…………………
…………………………
Video: Here is a look at the early years with her very own Superhero Big Brother:
VIDEO: Here is a look at the early years with her very own Superhero Big Brother:

The Bright SpotTM  – Having an incredible Big Brother to look up to & count on forever!