Tuesday, April 12, 2016 by
Bianca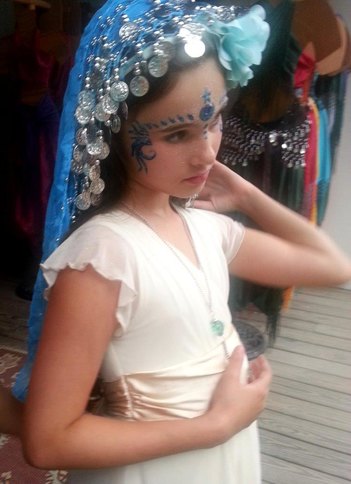 Our darling last year at the renowned     New York Renaissance Faire (left).
For this year's faire, she knew exactly what she was looking for in a gown…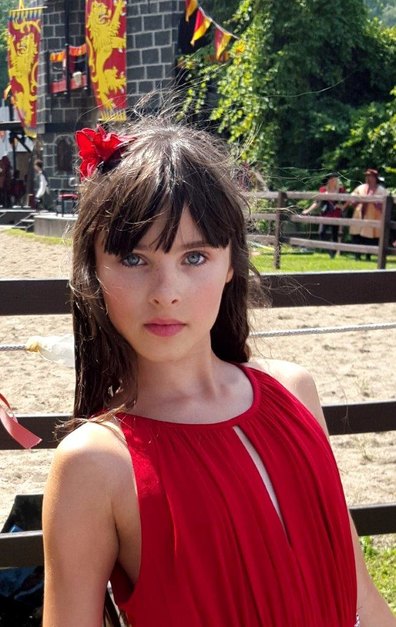 For over 38 years, fairies & fellows, princesses & knights alike have gathered throughout 65 acres of Sterling Forest, Tuxedo, NY to celebrate the Elizabethan era at the Renaissance Faire!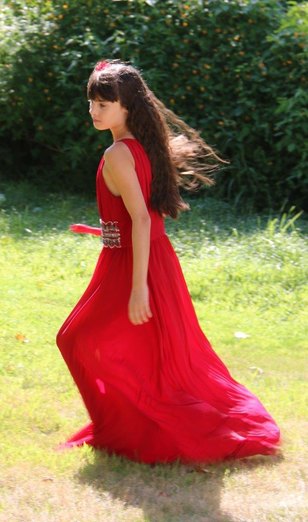 We
We went again this year with family & friends. Our 10-year-old told us this is her favorite summer tradition, now several years running.
From dragon rides…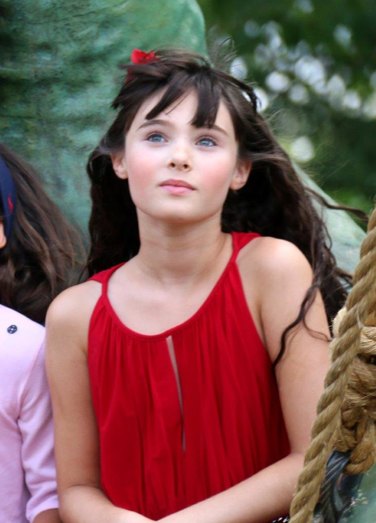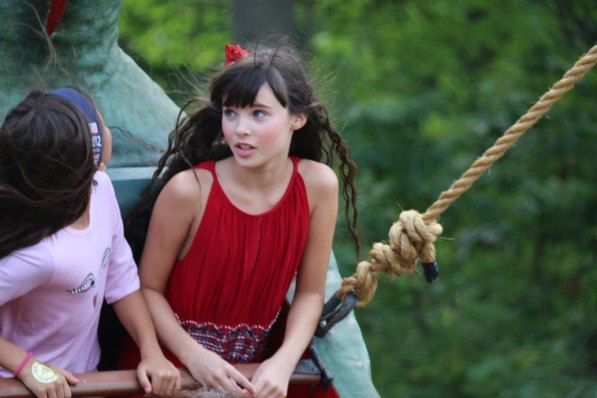 …to cuddling baby dragons, there's an adventure around every corner.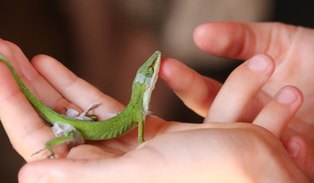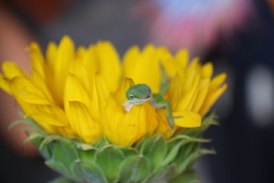 If you love acrobats & magic, sword fights & jousting, this is definitely the place for you.
With 20 stages and over 100 shops, there is something for everyone, young or seasoned.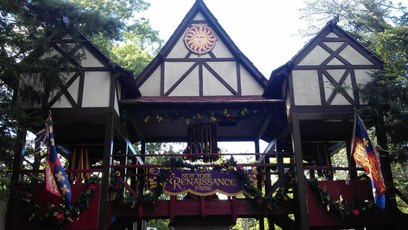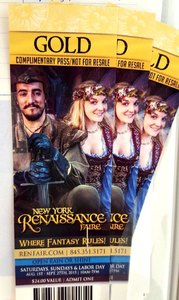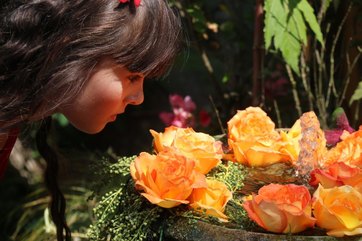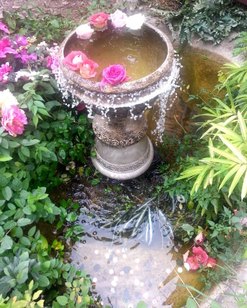 Our Darling played the flute for the Woodland Fairy, the Acorn Fairy, the harpist and the Queen.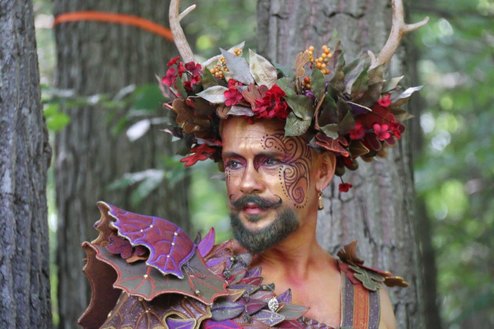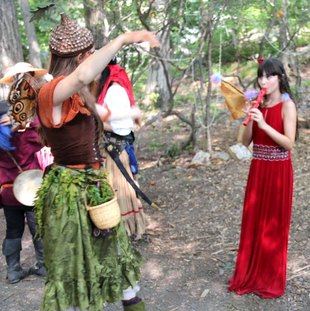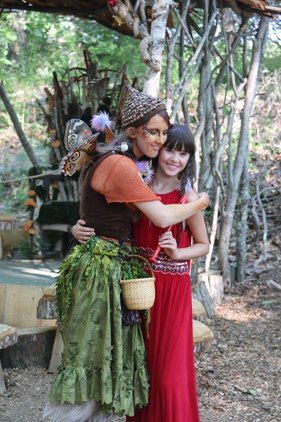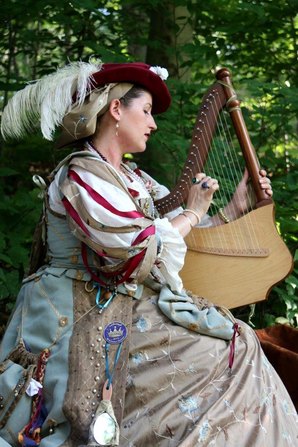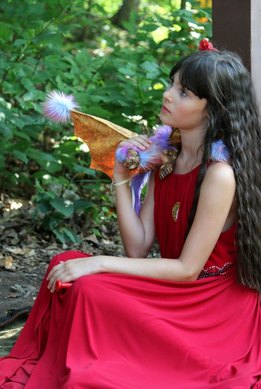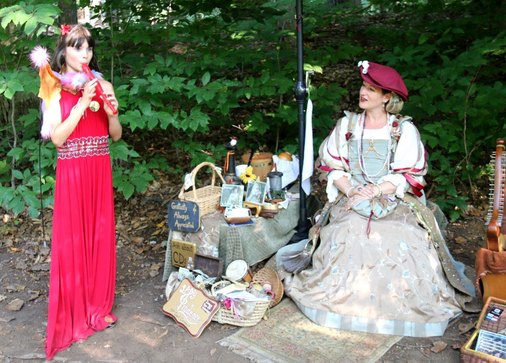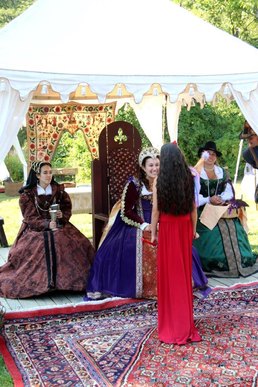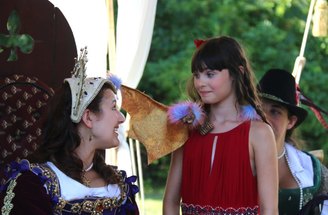 Armor and headdress for every age…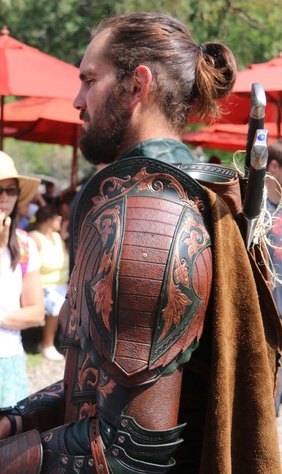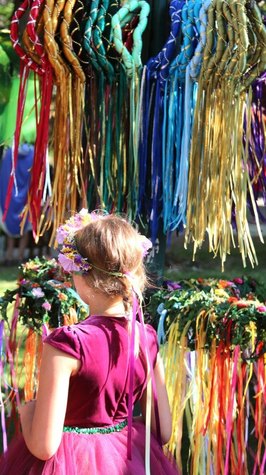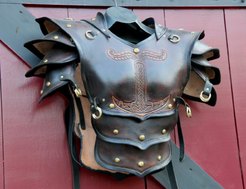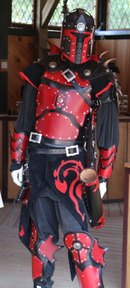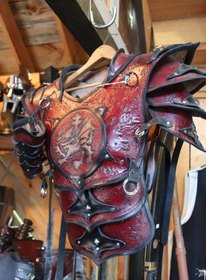 …thundering horses and overflowing … overflowing…well, simply overflowing…!!!…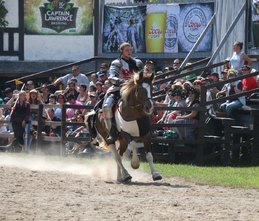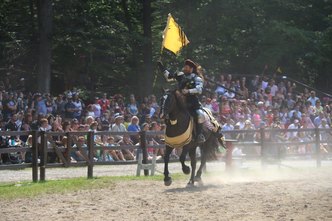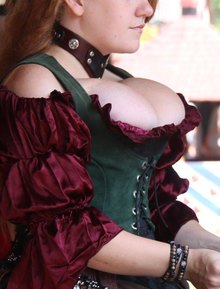 …overflowing attractions from wenches serving mead!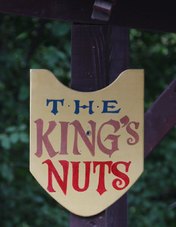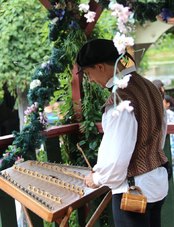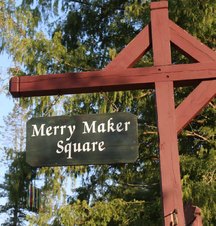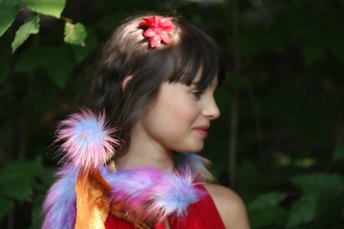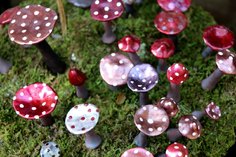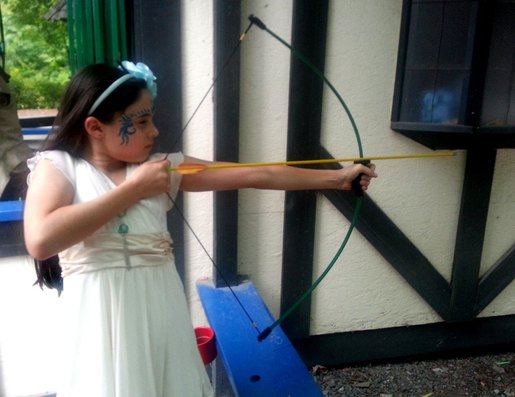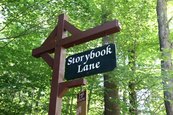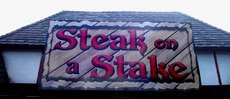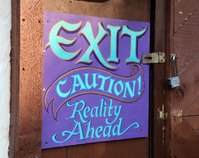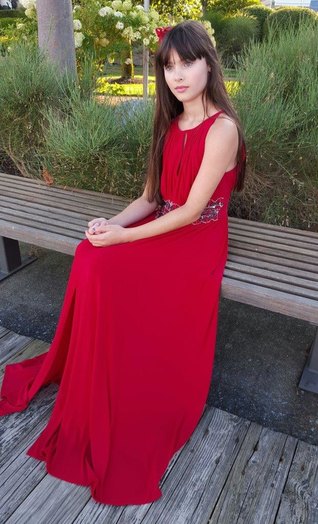 The Bright Spot – For swashbuckling pirates, jousting, boating on the lake or dancing around the Maypole, be sure to visit a Renaissance Faire near you, so magical, indeed!
I'm looking forward to seeing what our Darling picks out for her dress next year.
Sweet Acorn Fairy kisses farewell till then…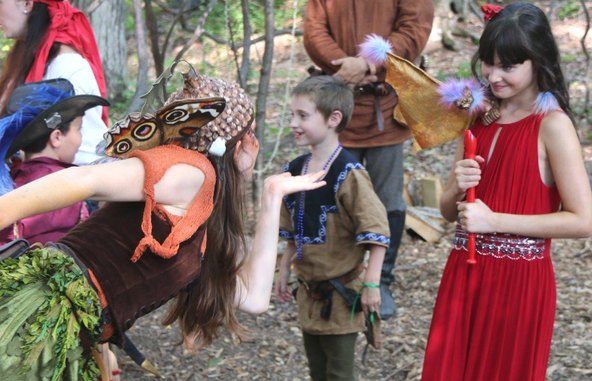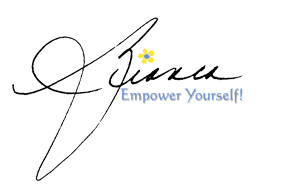 Friday, October 19, 2012 by
Bianca
"Do you smell that, Mommy?" I wasn't smelling anything, I was heading into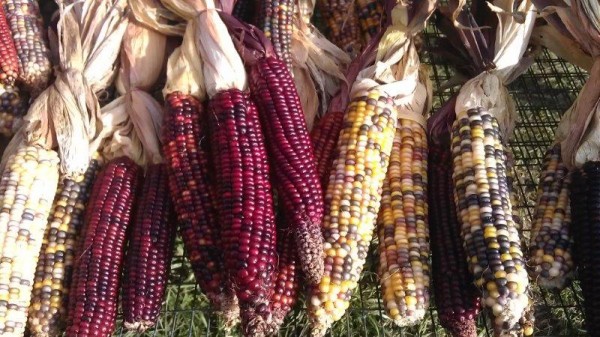 Party City for a dolphin balloon, last errand of the evening, my mind racing with the day's events. "Smell what, Honey," I asked, clutching her little, warm hand in mine as we weaved through the busy parking lot.
"Autumn."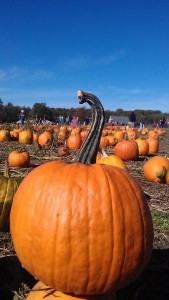 I stopped immediately between the safety of parked cars and looked at her. "What do you smell?" She looked up at me and then closed her eyes and took a deep breath. "The smokey smell in the crisp air, that smokiness you smell when fireplaces crackle and leaves fall gently outside and we get costumes for Halloween and then the holidays begin!" Then she opened her eyes and smiled serenely.
What a simple delight when we stop everything and listen to our children. When we halt our harried lives and smell the air around us. Yes, just stop and breathe.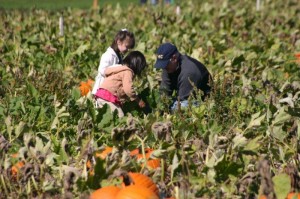 We took the kids to a 150-year-old farm for hayrides & pumpkin picking, corn mazes and strawberry fields…forever…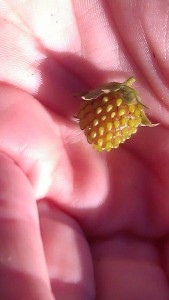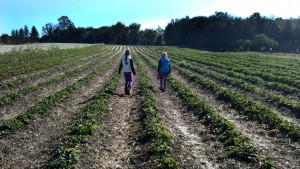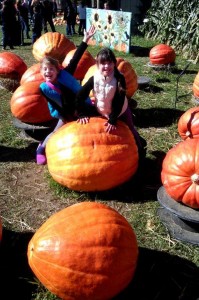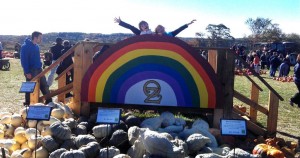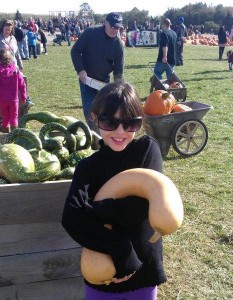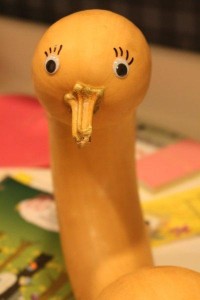 The girls worked hard creating their very own Pumpkin Henge: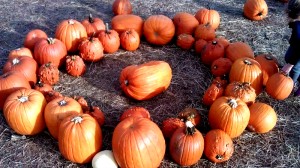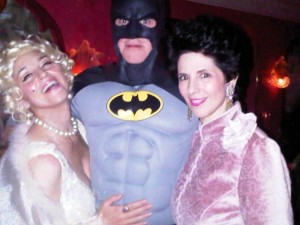 After 20 years, I'm turning in my Marilyn outfit to match our daughter as "princess & queen"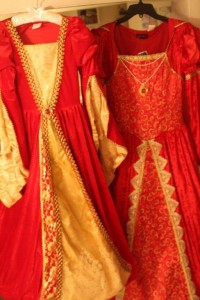 as we help coordinate this year's Fall Festival and organize the costume parade with Batman.
Oh, I do love my Batman!  Click here for more about my very own Caped Crusader: http://theletstalkmom.com/tea-talk-momversations/my-caped-crusader/
The Bright SpotTM  

 – It's not just roses we have to slow down for, smell the Autumn, too. 🙂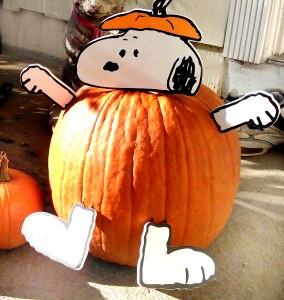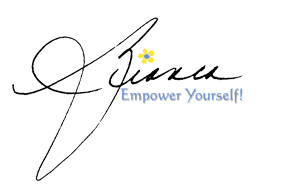 Saturday, August 20, 2011 by
Bianca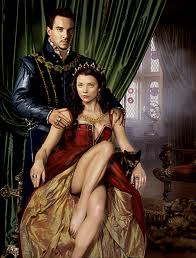 Leave it to the English (& Canadians) to serve up a majestic dose of sumptuous cinematography in this heart-pounding period piece that doesn't leave much to the imagination. The Tudors is outstanding!
The history, passion, betrayals and intrigue enveloped in this flawless production by the brilliant English screenwriter & creator Michael Hirst captures the agony of 1 man's life journey in his ultimate quest for love and honesty. Yes, yes, power and all that, but fundamentally, as the years passed, love and truth reigned supreme.
In his prime, Henry – an educated author & composer – was known as charismatic, passionate and an attractive sportsman. He ruled with absolute power.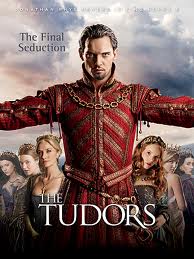 Why did Henry Vlll (1491 – 1547) have 6 wives? How did the Church of England come to be? Why are Henry Vlll and Elizabeth I the most famous monarchs in English history? Watch this 38-hour epic series and see the treacheries that cloak his kingdom unfold.
The voracious appetite of this happily married Mom was effortlessly satisfied with each hour I shared with my equally-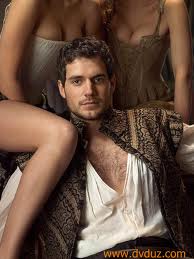 engrossed husband. A perfect blend of desire & lust mixed with gross man stuff like Tower scenes and combat will captivate both men and women alike.
The Tudors is a magnificently edited work of art cast with absolutely incredible actors, extravagant costumes, opulent scenery and a twist at the end of each episode that leaves you breathless for more.
We're about to wrap up our last hour of the series, I'm dreading it and the pending withdrawals. I just don't want it to end. Bravo to all who made this chapter of history come to life!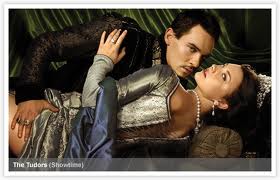 The Bright SpotTM

  – a delicious next few months with your special someone. Get it on Netflix or the DVD set and whisper in your love's ear, "Let's Tudor tonight!" with that knowing little smile and a naughty twinkle in your eye.