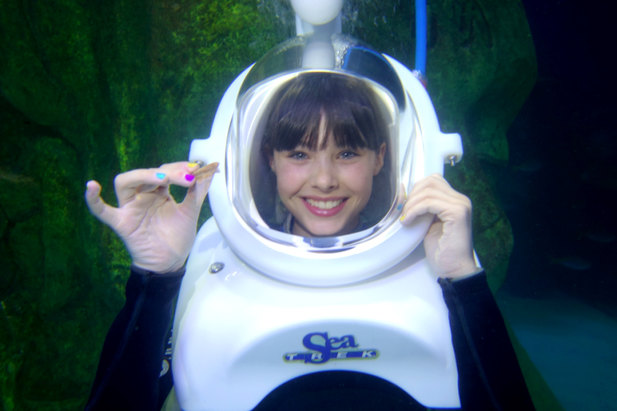 I have written many stories about fueling your child's passion. Offering many opportunities for your kids to explore what it is they really love. For our son, it was photography & cars. Next month, his photographs will appear in an international car magazine!
For our daughter, it's music, writing, animals & marine life. If you scroll through my archive, you'll see many stories about her special beluga, swimming with dolphins in Jamaica, Florida & in Bermuda training 9 dolphins for a full day – gating, feeding, measuring, exercising & frolicking with these sociable, small-toothed whales, click: Favorite Day.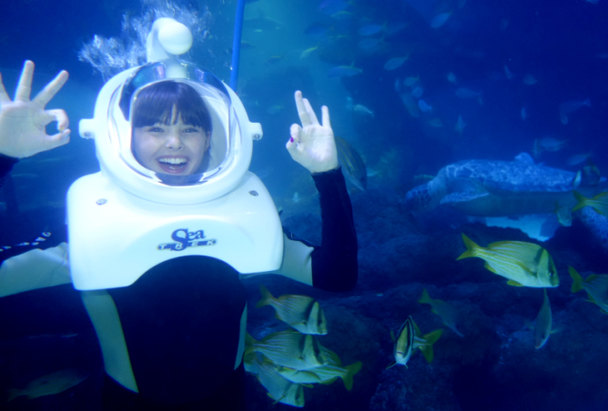 So when in England we heard about SeaTrek – known as Europe's 1st Sea Bed Walk at Sea Life – we made sure to book it! The staff said they've never had a more enthusiastic participant!  We'll let the photos & 8-second video speak for themselves.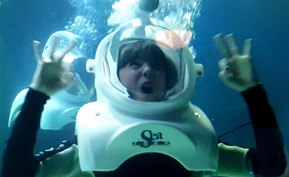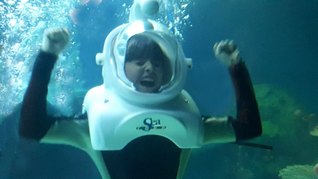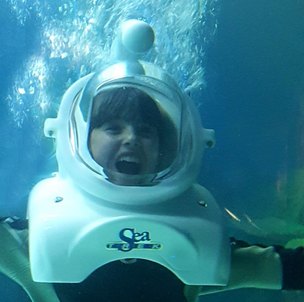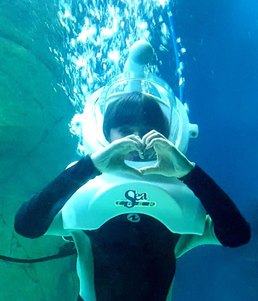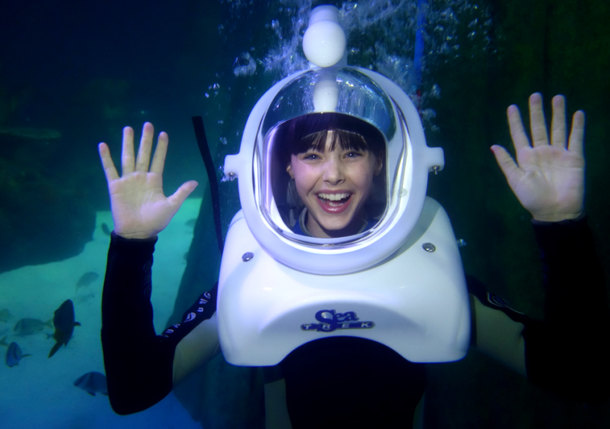 Our 11-year-old loved the sting rays, sea turtle, gorgeous fish, urchins, simply everything!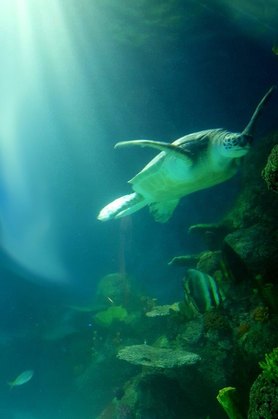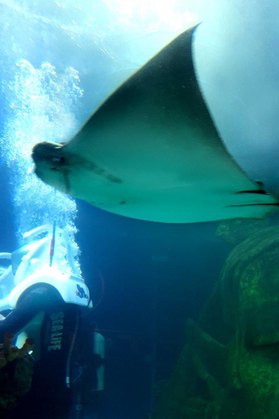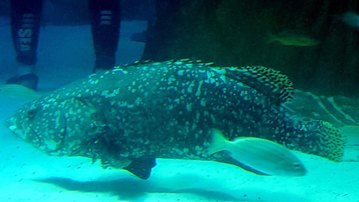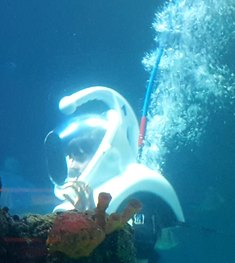 When I say we have a budding marine biologist in our midst, I think one might agree.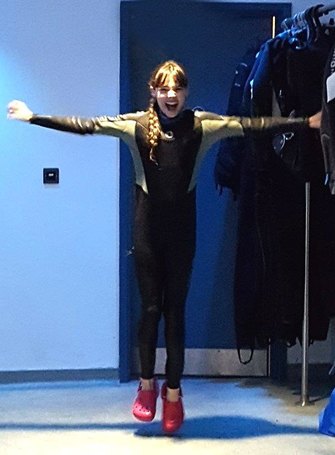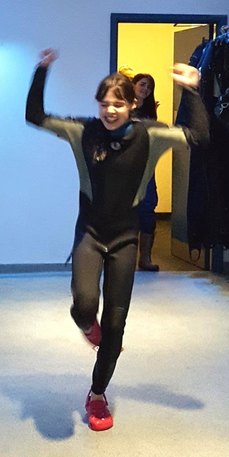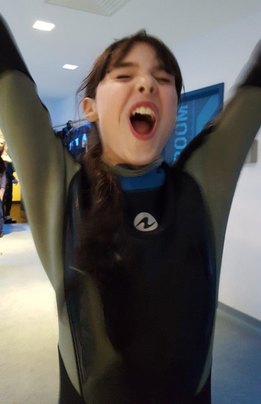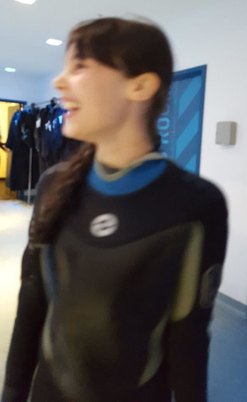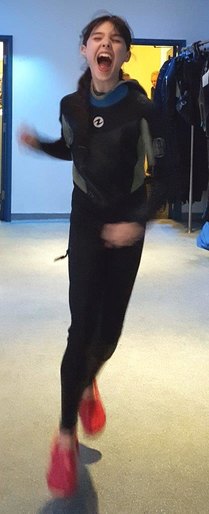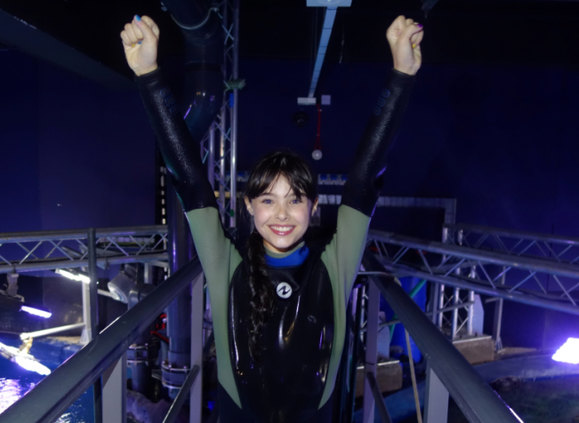 The Bright Spot – Oh, just everything about this story. Empower your kids. Fuel their passion. If you are in England, enjoy SeaTrek by clicking Sea Life to get more information: Sea Life.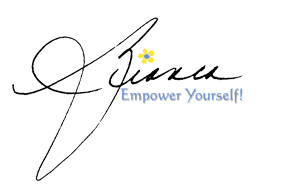 Nothing says Caribbean like the freeing feeling of music & dance in the evening breezes of the islands!                                        From high in the sky…
                
to underwater exploration, our 8-year-old reveled in every adventure at the gorgeous Barcelo, an all-inclusive resort in the beautiful Dominican Republic.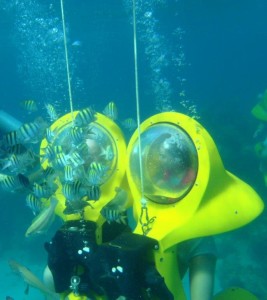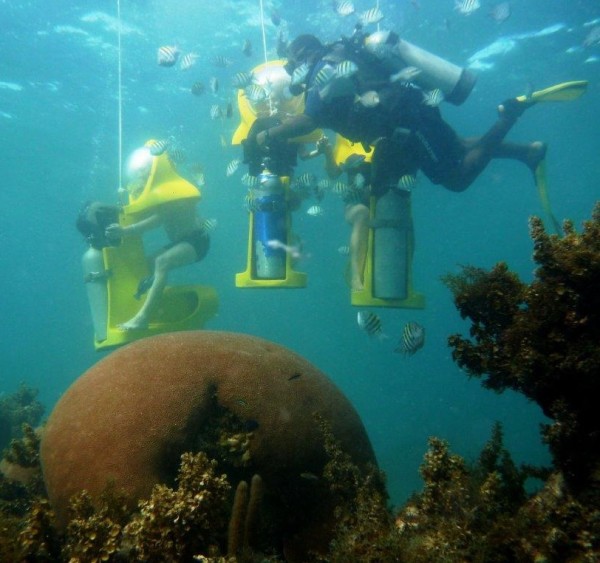 Tropical paradise & pristine waters,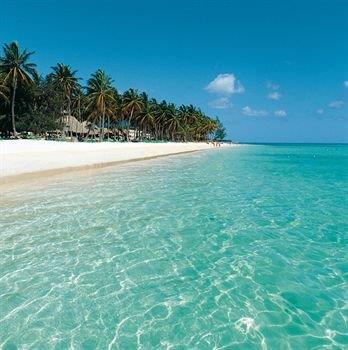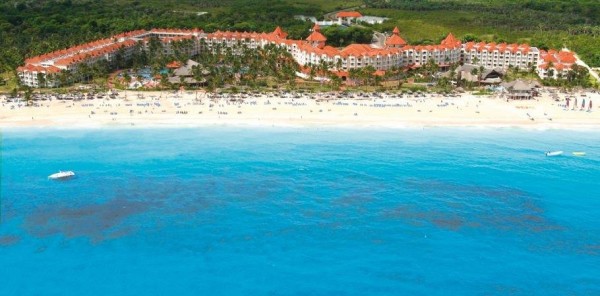 Phillip's favorite place…the swim-up bar,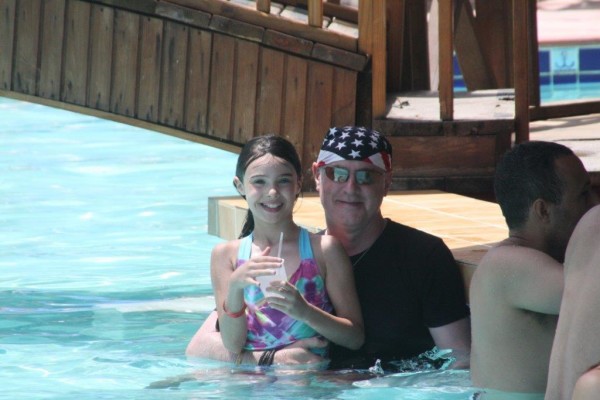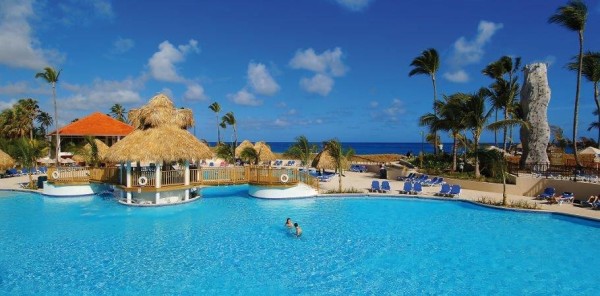 where our daughter bounced around in a giant beach ball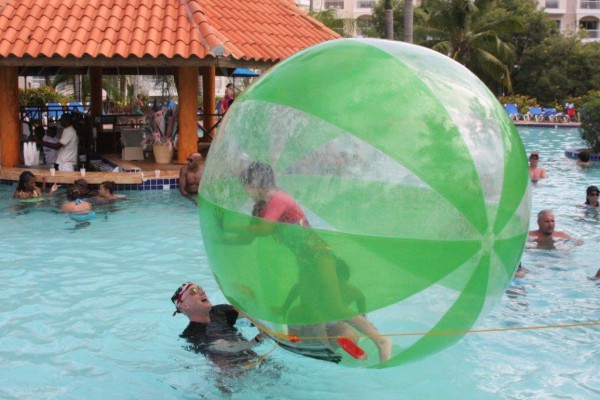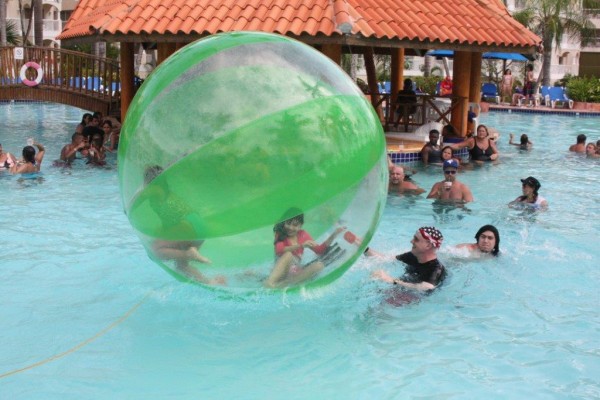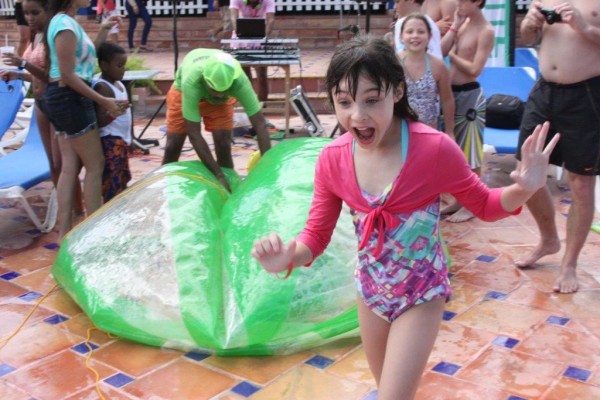 plus, elegant dining on the beach,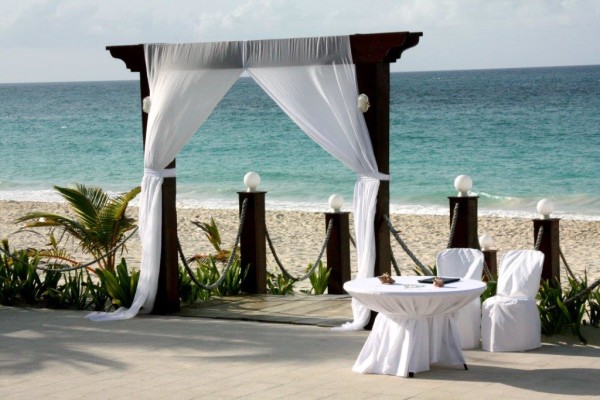 and, of course, Brenda, the monkey, who wondered why our little one had a tail just like hers 🙂 !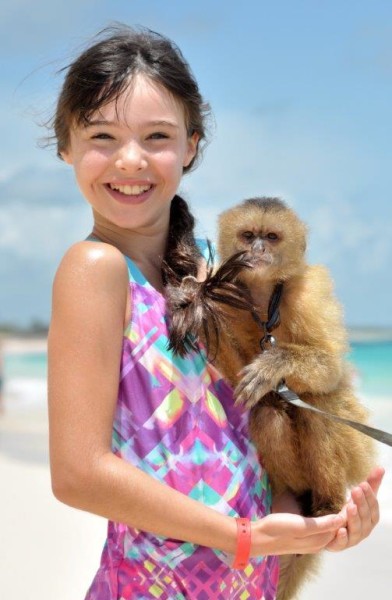 We booked the getaway the night before & left 26 hours later.
The trip started with smoked salmon & the latest edition of Sparkle World magazine…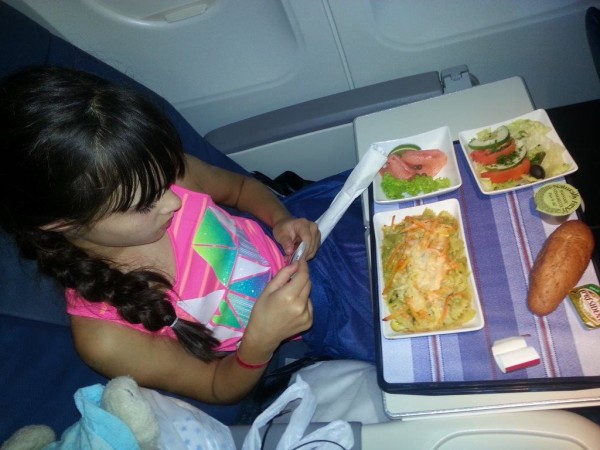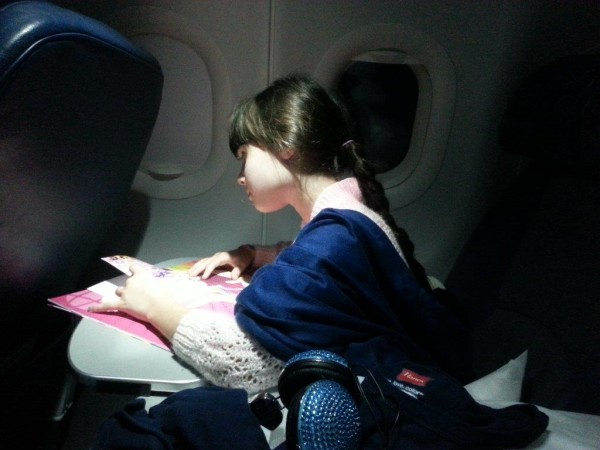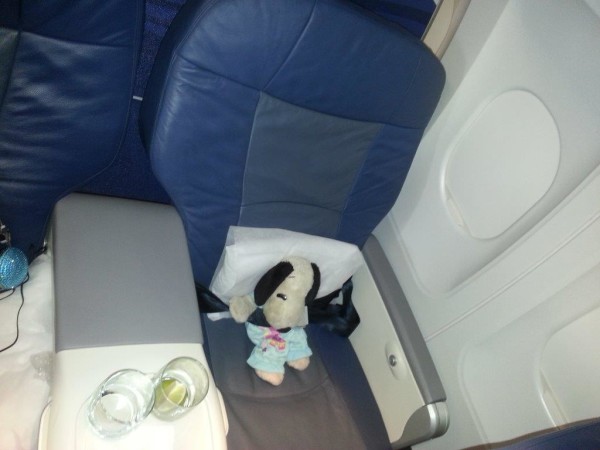 and went full swing into shopping when we realized we forgot hats & sunglasses.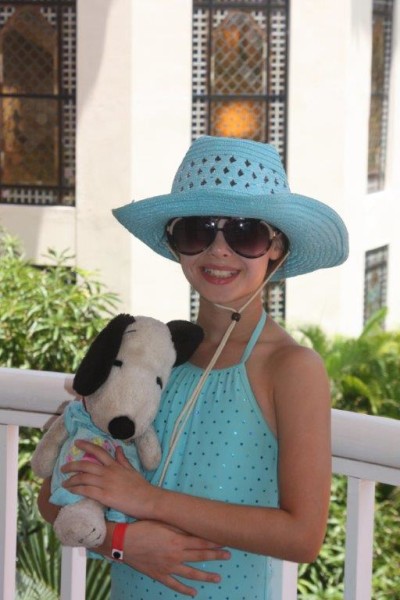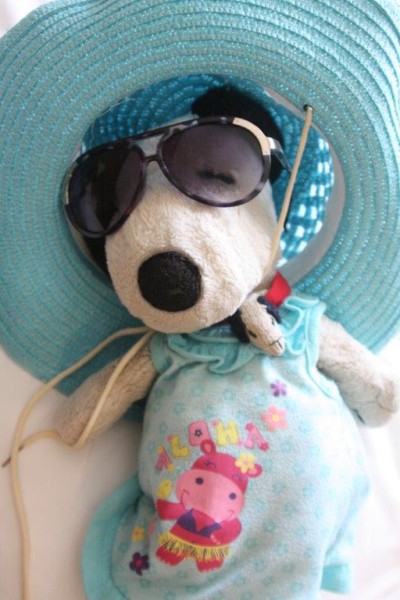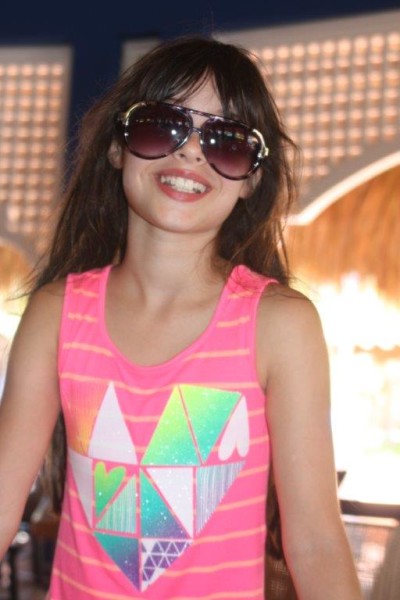 Snorkeling in the Caribbean,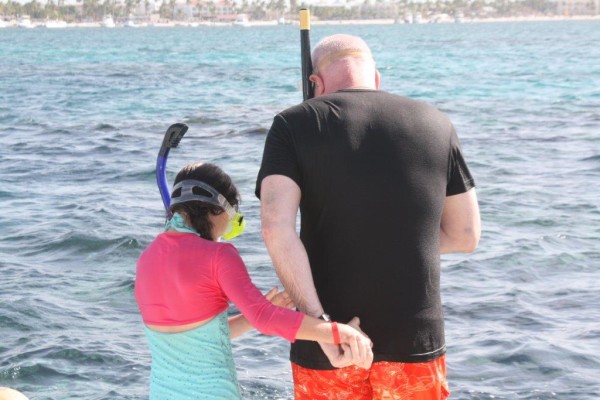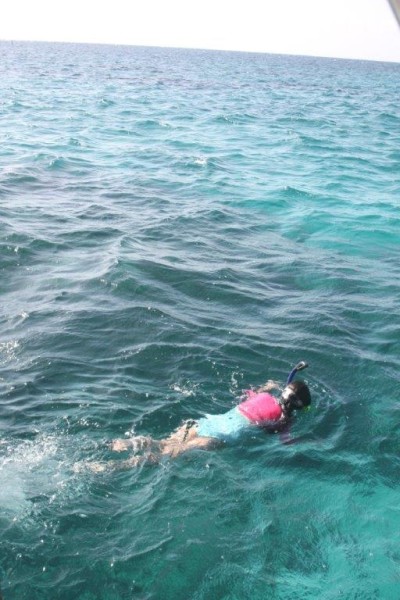 sunsets & full moons made for the perfect setting.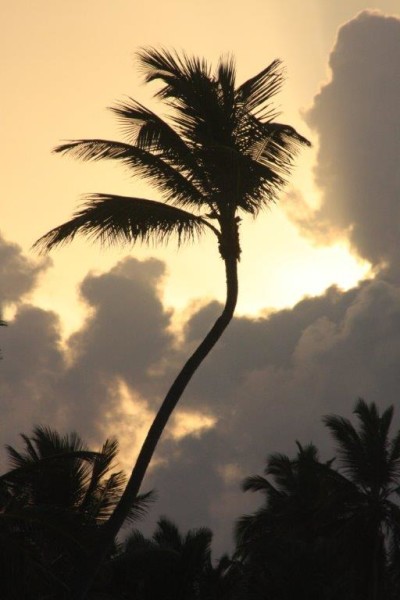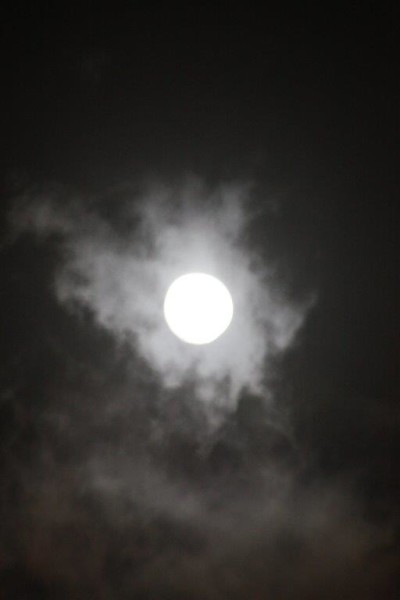 Barcelo's food was as beautiful as it was delicious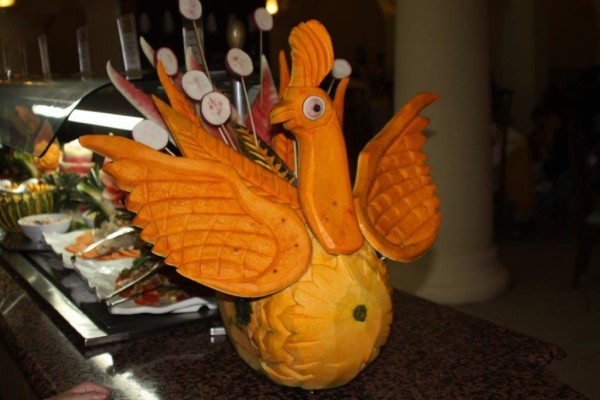 and chess was a must.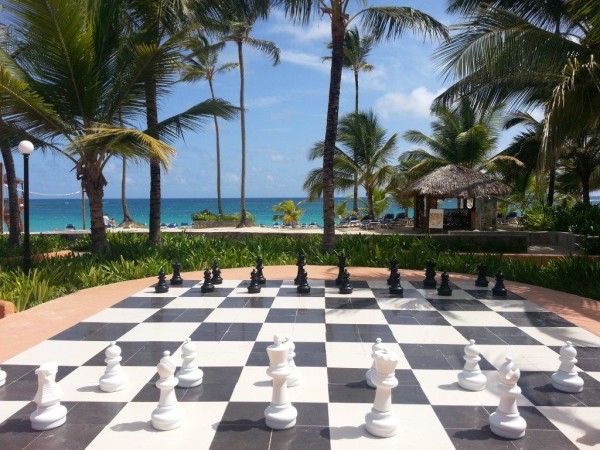 If you are looking for a place to flip over on your next vacation, Barcelo is it!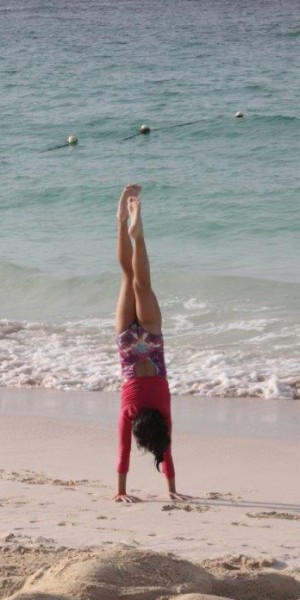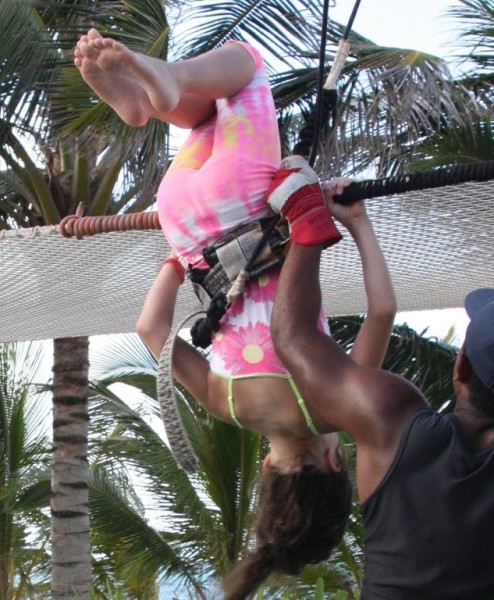 From the glass-bottomed boats to pool lounges, there's something for everyone.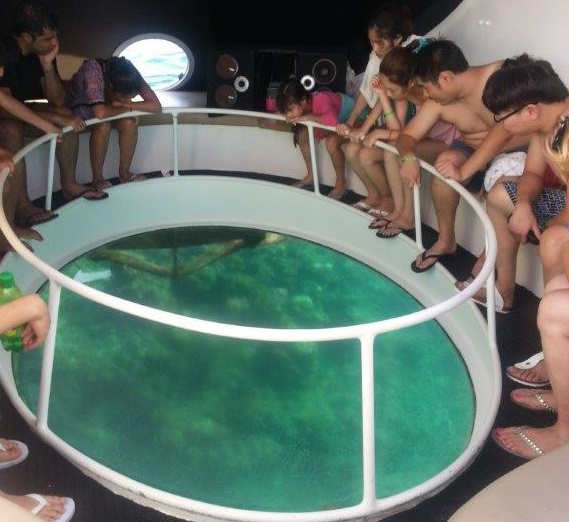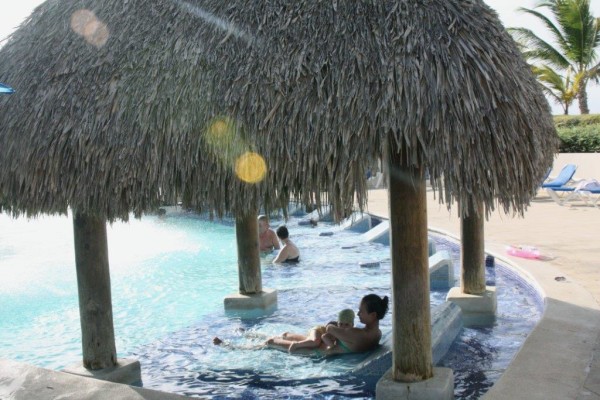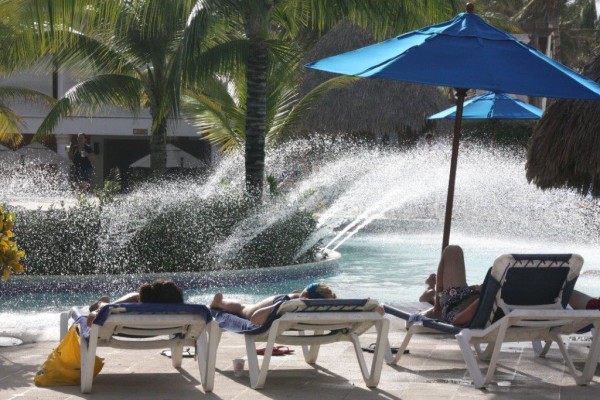 So come here and make your sand turtles a reality,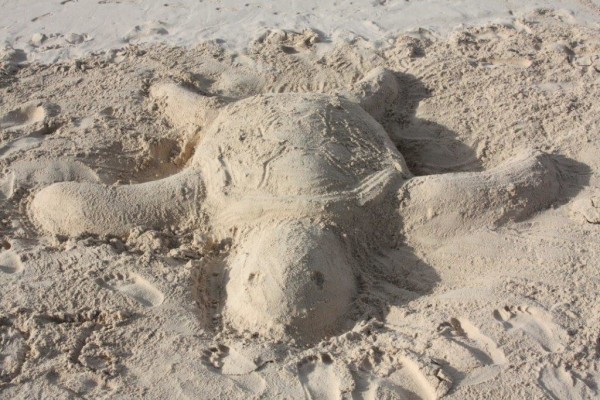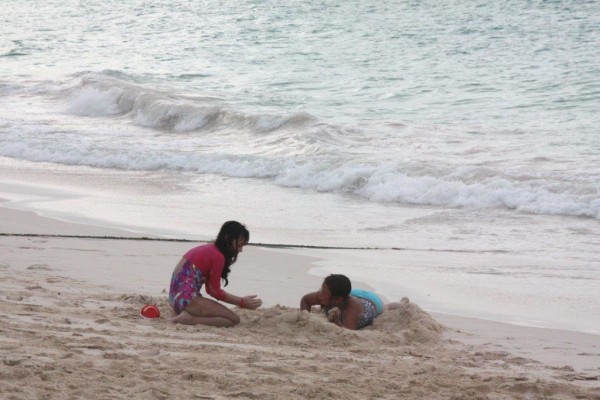 paradise awaits.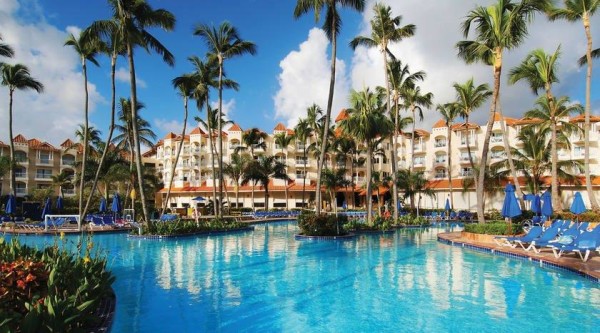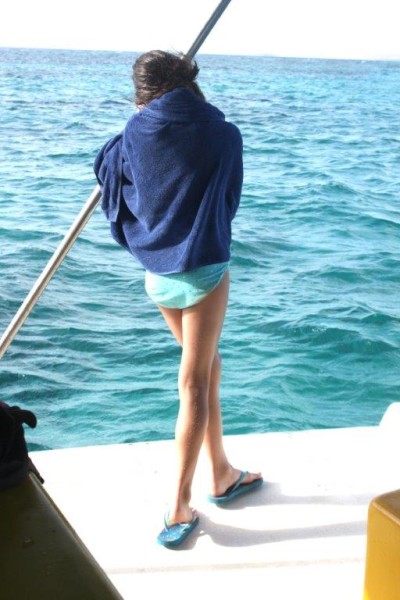 The Bright SpotTM

 – The Caribbean. Enough said. 😉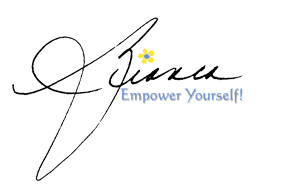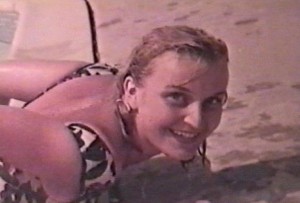 Thrown off a Connecticut beach for wearing a bikini, my Mom still rolls her eyes at that story & declares the beach keeper a crazy man.
Coming from a country where they play volleyball topless on the beach, they were lucky she even wore the bikini!
My parents met one evening at a beach club & married 2 1/2 months later.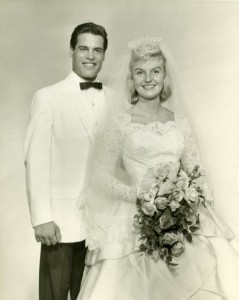 So it was no shock when I announced I was getting married after 4 days. "You know when you know," she said.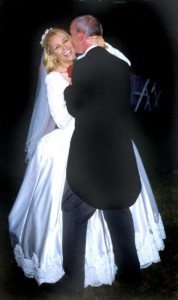 Phillip & I married after only spending 46 days in each other's company and she was right.
Mom loves to garden, paint,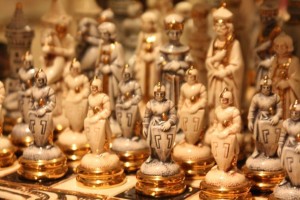 decorate & read, read, read! She's like a walking encyclopedia.
She's an incredible photographer, interior designer, writer & artist. I love her drawings, portrait paintings, and my favorite, this ceramic chess set she painted nearly 40 years ago.
Mom's a fantastic cook and prepared wonderful, healthy meals for me the entire 9 months I was pregnant!! She made sure I had the best foods when I was a baby and did the same for my kids.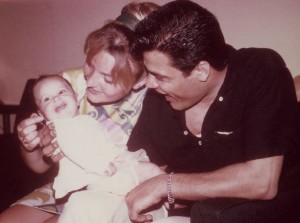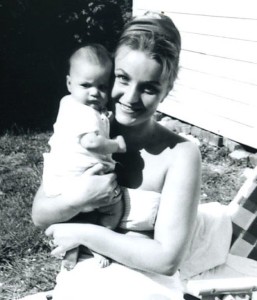 Mom & me 1960s                         Little Petal & me 40 years later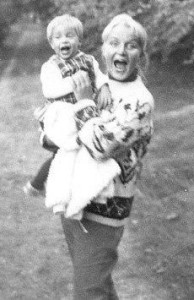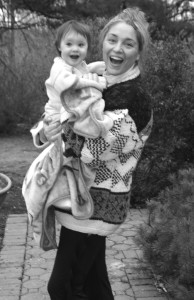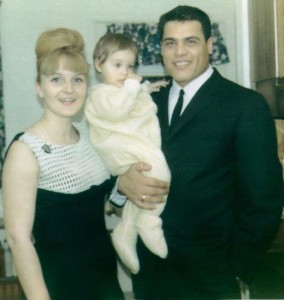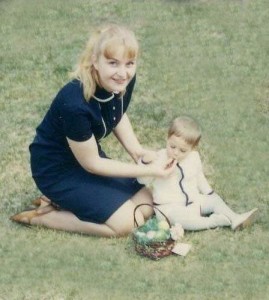 and, of course, she gave me my 1st chocolates & Easter goodies…yum!
**********************************************************************************************************************
Folks who've met my Mom totally love her. She's funny, talks straight and is the life of the party. She smokes, drinks, swears and gambles. She doesn't apologize for any of it. She lives life to the fullest beating to her own drum.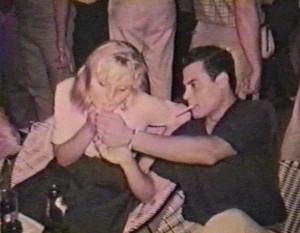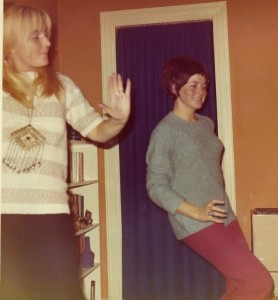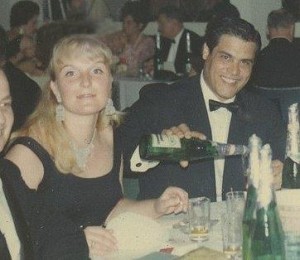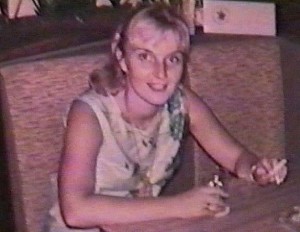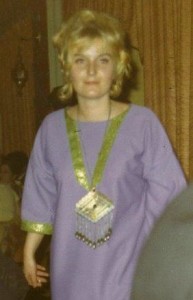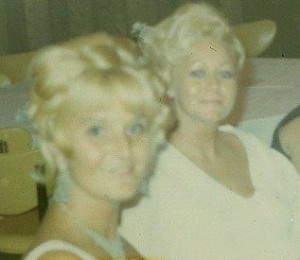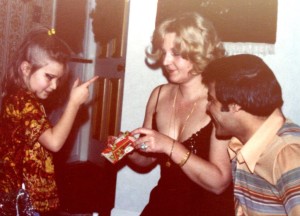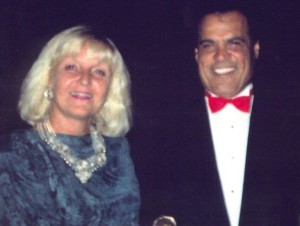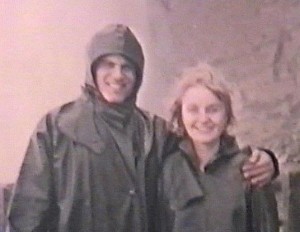 When she lost my father 15 years ago, it devastated her. Their love and building a life together for their children was unsurpassed. They were a team in everything they did.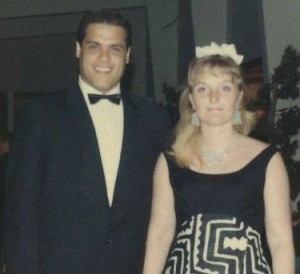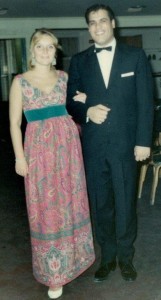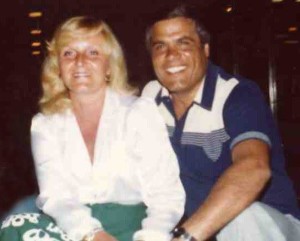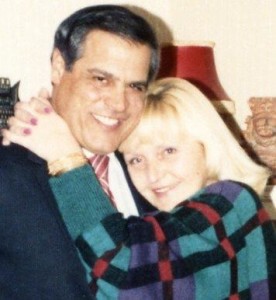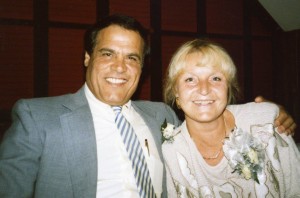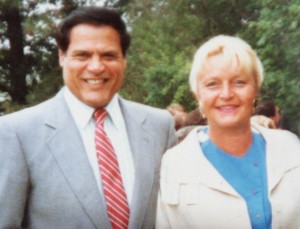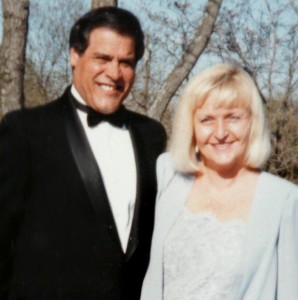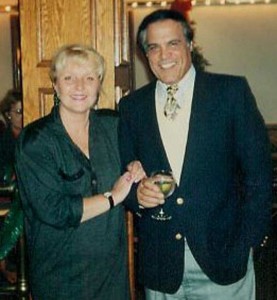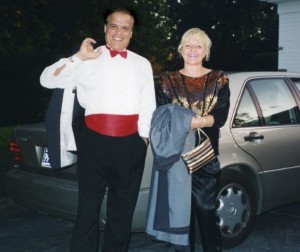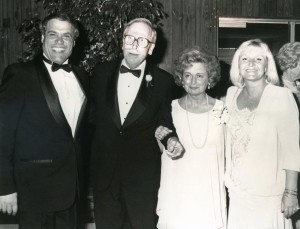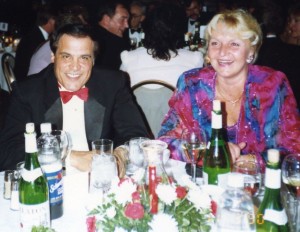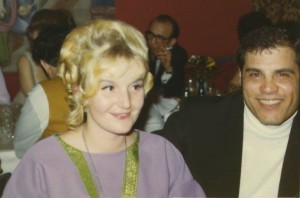 My Mom's parents absolutely adored her.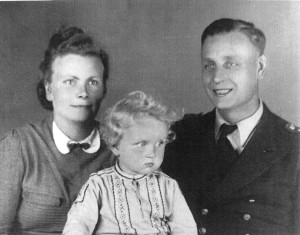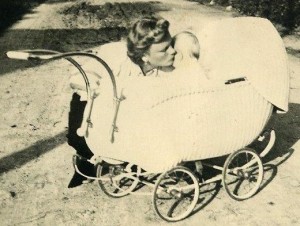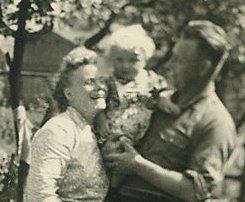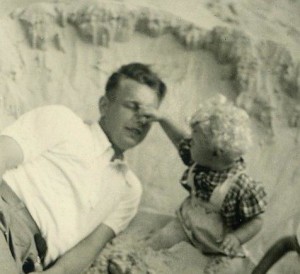 Those were some smoochable cheeks!!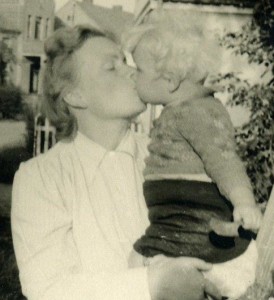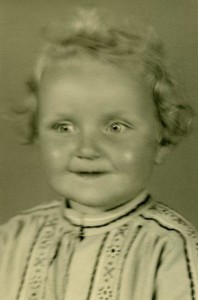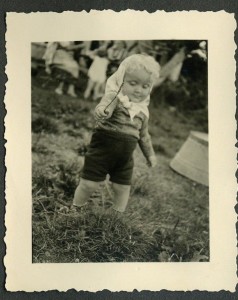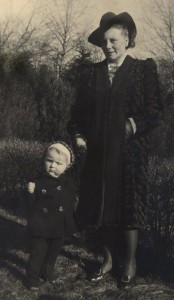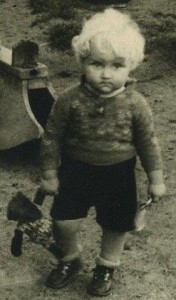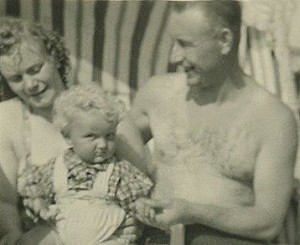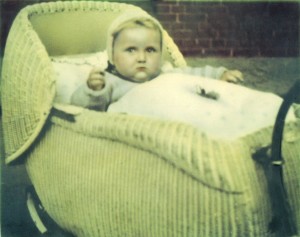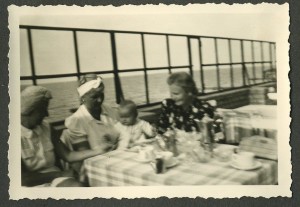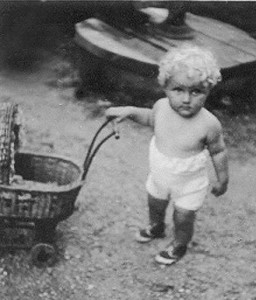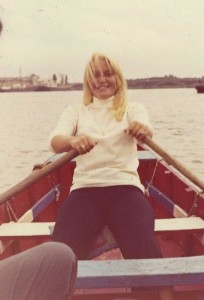 My mother grew up on the water (the Baltic Sea and with Aunties & her Mom above at their beach guest house in Pommern) and could out row anyone. When she was young, she liked to ice skate, bike, dance and travel.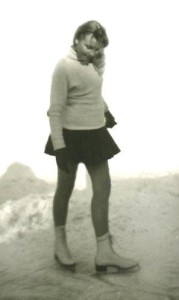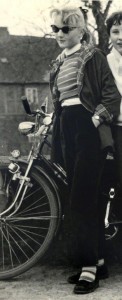 And she always loved animals!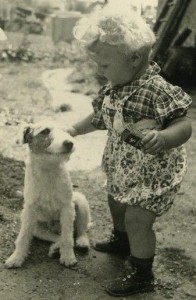 Mom was always very close with her parents, as were we all.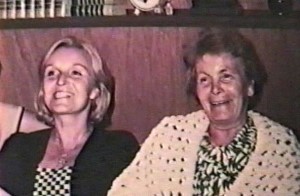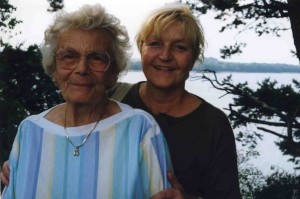 My mother & father taught me I could be anything I wanted to be. They supported my achievements in school, my activities,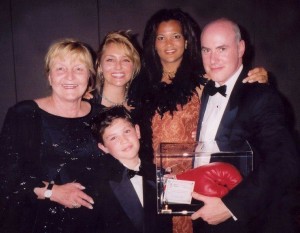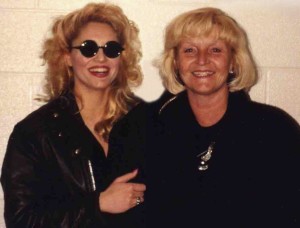 my music, my whims & fancies, my travels, my moves around the country for my career, and my exciting year as Miss Connecticut & all the wonderful memories of representing my native state at the Miss America…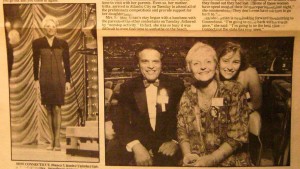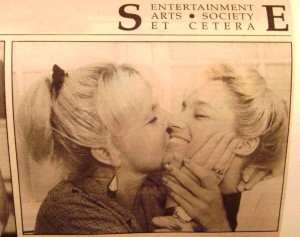 …including helping me pack trunks & boxes & shoes and shoes and shoes for the 2 weeks in Atlantic City for Miss America.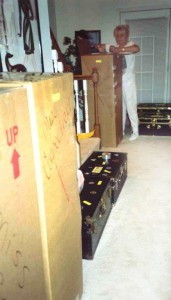 My Mom traveled with me to Vancouver to put me on a ship that circumnavigated the globe for 4 months.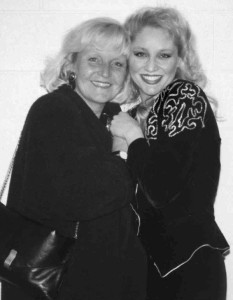 Mom – who saves everything – threw away my clothes after a week's caving trip…they were really dirty for her to have thrown them out!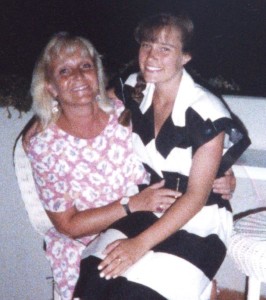 We traveled around Spain, Gibraltar, Barbados & Germany together & tons of other places.                   (left with my sister)
Years later, Mom drove with my dog & me across the country & decorated a house I found for cheap…really cheap…only to find out it was a former drug depot…so I left the house a short while later along with all the painting, bordering, curtain-hanging and decorating she had done day & night the week she dropped me off for my new job.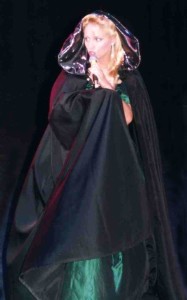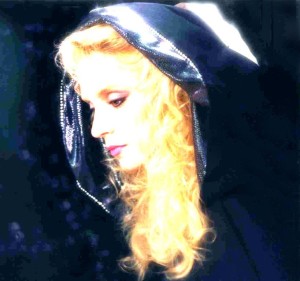 Mom sewed countless costumes (above) for me and for my sister & my sister's students.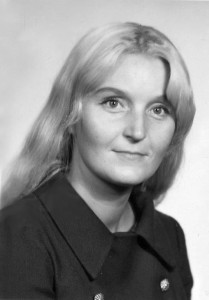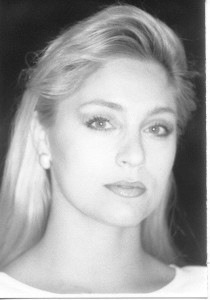 Mom (her passport pic)                            me (headshot taken by Mom)
She took photographs of my wedding in England when the photographer there slacked off and almost ruined the day.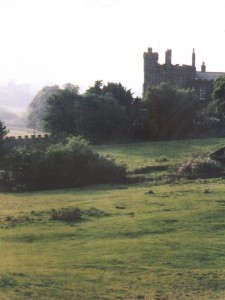 Phillip gave him an earful and my mother took the photographs and she and my sister created a surprise wedding album for me when I returned from England.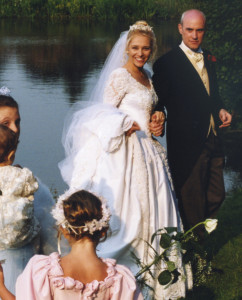 My mother also saved hundreds of newspaper clippings, magazine articles and memorabilia from my Miss Connecticut year and painstakingly glued them into several beautiful scrapbooks to cherish always. She did it for a year and I never even knew it. Another wonderful surprise. You can view some of the clippings here: Miss CT in the News.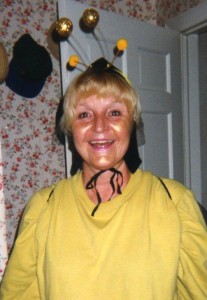 She's always there to goof around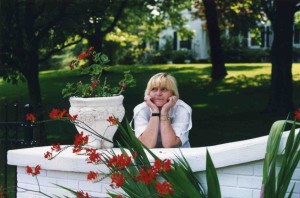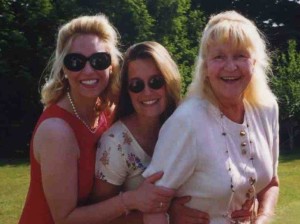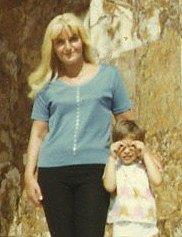 and she's there for all the tears like when we just lost my Uncle recently. He is with Daddy now.  🙁  🙁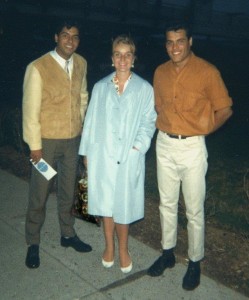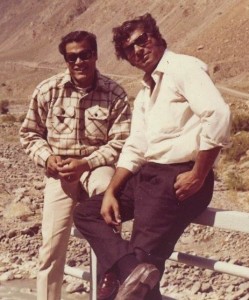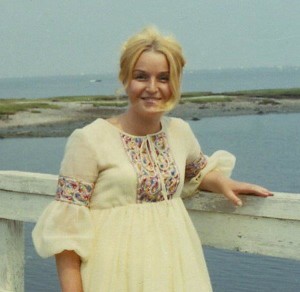 (pregnant with my sister)
Mom has always been great at photography and even gave me her precious long-lens Canon in the 80s on the ship trip. A treasured item, so I was, indeed, very grateful.
She's developed her own photography and taken headshots for actors & personalities over the years. Definitely helped save a bundle on my own headshots for TV over the years! Here are some snaps from Mom: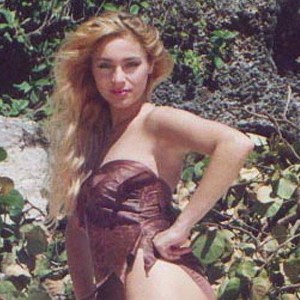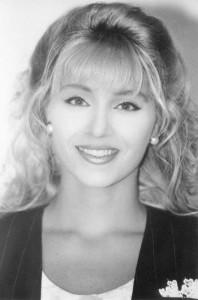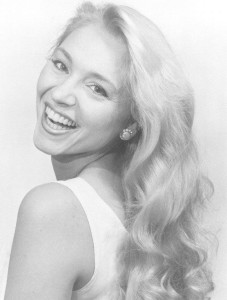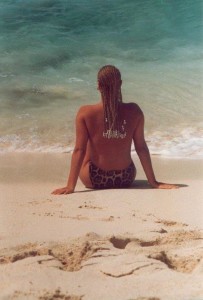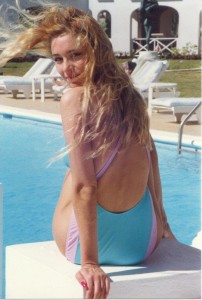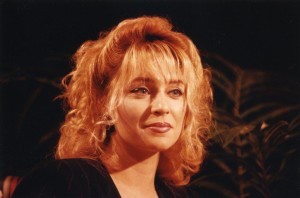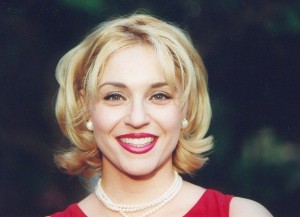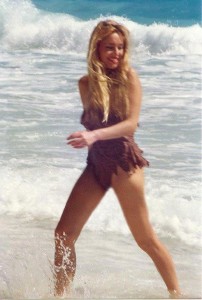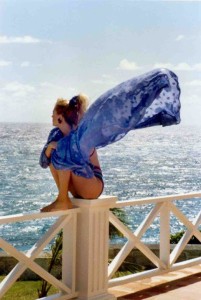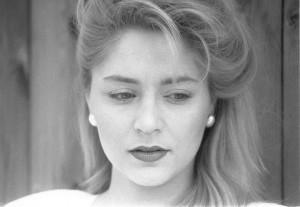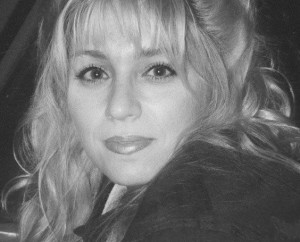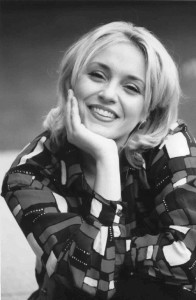 Thanks, Mom, for making my life great growing up. Thanks for all you have done for me. I love you!
In tribute to her, I hope I captured my mother's life in this pictorial. Please say a prayer for her. She had heart fibrillations recently and was rushed to the hospital. It's been constant testing every day.
Seeing her weak & tired is unnerving. Fragile is not a word I would ever use to describe my mother. Sweet but tough, robust & resilient, soft-hearted but strong-willed.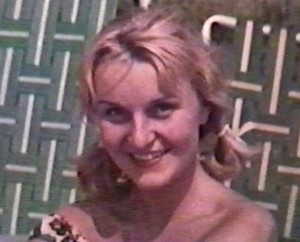 My mother prides herself on honesty and has never lied a day in her life. She is someone you can trust. She loves her daughters, grandchildren and animals. And we all love her.
The Bright SpotTM

 – I believe in the power of prayer. Please pray.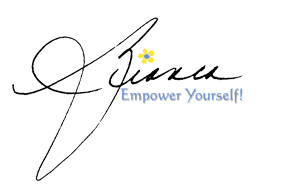 Peace, tranquility, a vacation like none other – cliché by no means! Let me explain.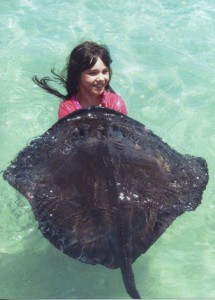 We were looking for a family vacation & what we found was something above & beyond in Runaway Bay, Jamaica.
It wasn't the cozy sleep on the flight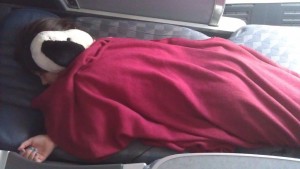 or the magnificent sunsets or the spa on the stone jetty in the     <Caribbean Sea.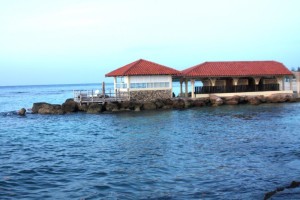 It wasn't the climb to the awesome 100′ slide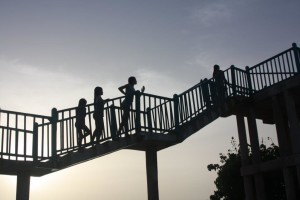 or the fire-breathing master.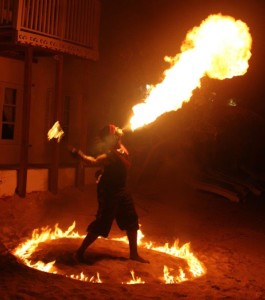 The FDR resort is an all-inclusive, 78-suite, ultimate family experience consistently rated among the best in the Caribbean.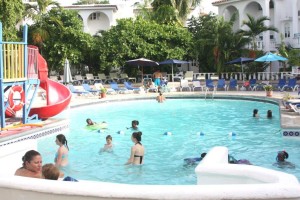 It is Jamaican-owned, Jamaican-operated with Jamaican restaurants so you get the true flavors of this beautiful, tropical island and its people.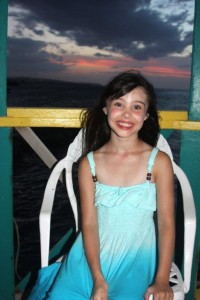 It's not an oversized resort with a Starbucks, Burger King or Payless Shoes. I didn't leave the States to find a mini-USA. 
What took the experience at the FDR resort to the level of "phenomenal" was an intrinsic feeling of being transported back to the days of summer holiday camps like Kellerman's in Dirty Dancing. Everyone knew everyone at the resort, and if you didn't, you were welcomed with warm smiles and a handshake.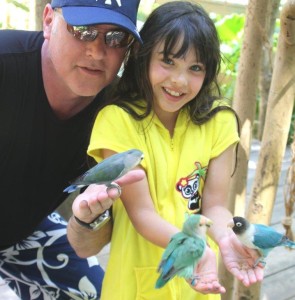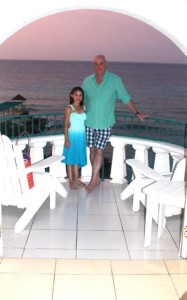 I was stunned to find that families have been going there for 25 years. Folks e-mail each other dates of when they're returning. Families plan around other families they don't otherwise see but once a year. We've been e-mailed by guests – now friends – about the next holiday. Unless I'm visiting friends, I never go back to the same places on Earth so I can explore new territory. So I was intrigued when the 1st family I met said they had been coming for the past 10 years. "Why??" "You'll see," smiled the father. By week's end, I was looking forward to re-visiting this very special & unique place.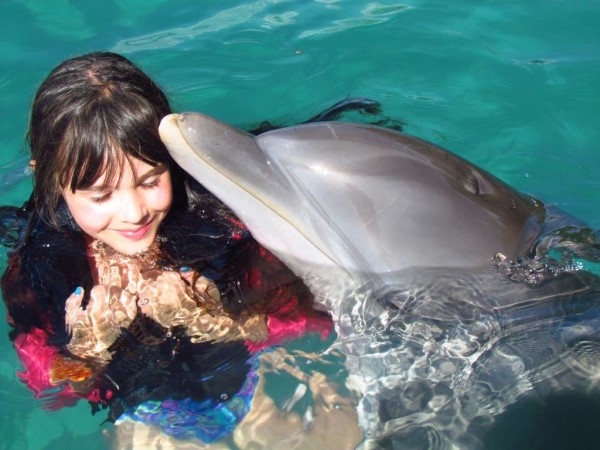 The owner, Franklyn D. Rance, for whom the FDR resort is named, says he has welcomed repeat international families for 25 years, he has watched couples come when young Moms were pregnant, and then watched their children grow up year after year, and then watched those children marry and come back annually with their own kids. I'd never heard of such a thing; it was fascinating to me.
I felt like I was back in the 60s or 70s ~ where parents of other children cared for, bandaged up, and guided with love the children in their midst. If you're 40 and over, you'll know that comforting feeling – a mix of common sense, "old school neighborhood," and family amongst friends. And all the staff members knew everyone's name, had fun with the parents, and the lifeguard swam with the kids.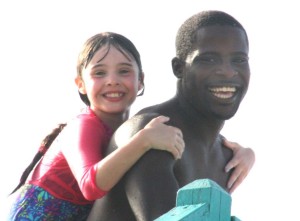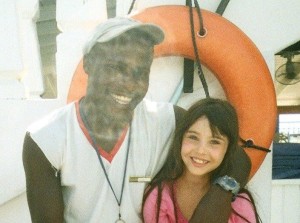 Frank was one of the original 3 partners to found "all-inclusives" 30 years ago. He and his partners built resorts throughout the Caribbean and, now retired, he enjoys his days at the FDR sitting under a palm tree with his advisors. He envisaged a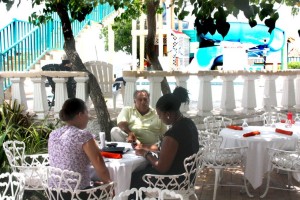 relaxation haven for parents when he created the Personal Vacation Nanny service.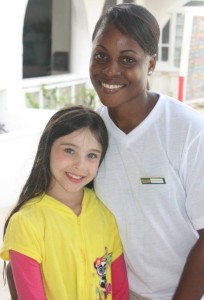 Each family is matched with a specially-trained, private nanny to follow, entertain, swim with, play with, keep safe and care for every need of your child or children so parents can completely relax – body & mind. Your personal nanny takes care of your suite as well, bedding, towels and even brings up platters of evening treats you request. 
I wasn't into it at first. I watch my kids. I play with my kids. This is family time.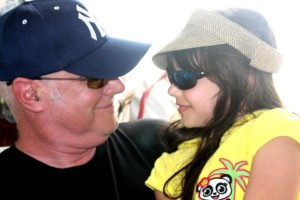 Well…guess what…there's plenty of family time and one can always play and swim with the kids, Nanny is there to assist from 9-4. She will run back to the room if you forget your sunscreen or hat, she'll get a drink for you at the bar and, once I was completely comfortable and knew how happy my little one was with all her new friends and their nannies, I could actually take a romantic morning walk on the beach with my husband… or a little afternoon siesta…imagine that…on a family vacation!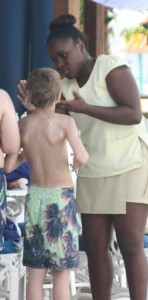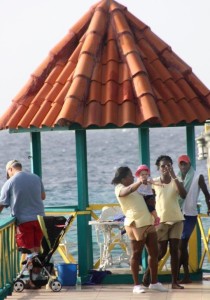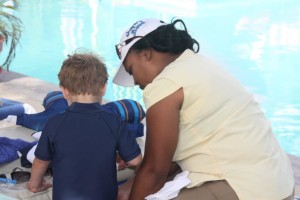 We loved our nanny so much that we asked she bring her child to work so we could spend time with her 2 year old.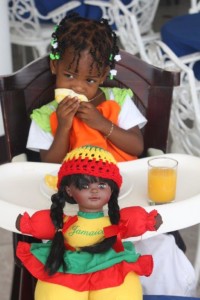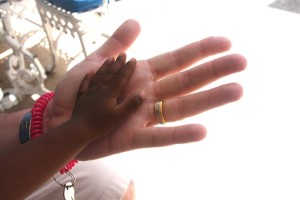 We gave her a little dollie and hope she remembers us till we return. We love FDR. It's not a mega-huge resort. It's kid-friendly and families are welcomed back year after year with handmade signs on their door.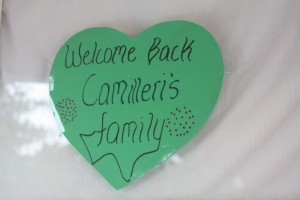 Another delightful and unusual thing about this trip was that each night dinner was served in a different restaurant, or on the beach or on one of the piers throughout the resort. Location & time were listed on the chalkboard by the pool. We didn't get that at first and went downstairs when we felt like it for dinner. Everyone was finished and going to the dance floor area for entertainment. Whoa, what happened? Families came up and said, "Hi, we missed you at dinner."
You did??
The next night we came down between the 6:30-9:00 time for cocktails on the pier and dinner. Everyone was there.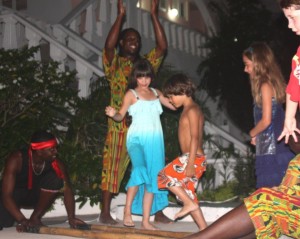 Children ran around & played and parents talked about their great day. Amazing! It was so delightful. So friendly. So engaging. So comforting. So not the era we're all living in now where everyone's consumed by their handhelds, Facebooking, texting, tweeting, blah, blah, blah. Here everyone was unplugged and relaxed – Eating together. Dancing together. Singing together. And, in Phillip's case, entertaining us with some funky stick dance on his butt~! LOL!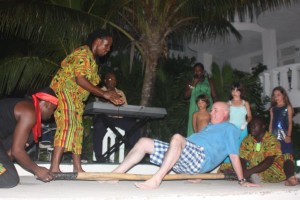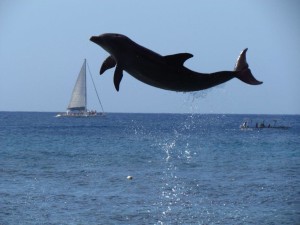 The trip was simply wonderful, rejuvenating & exciting. We enjoyed the resort's glass-bottom boat, spa, our private wedding anniversary dinner with our 7 year old on the pier,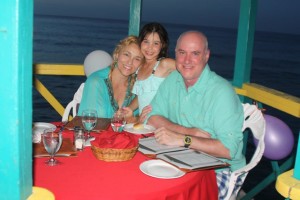 the children's talent show, the daily activities, the Rum treasure hunt at the bottom of the pool, board games, water trampoline, swimming with the dolphins & stingrays, snorkeling, diving and all the exciting adventures the Caribbean has to offer.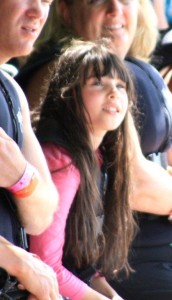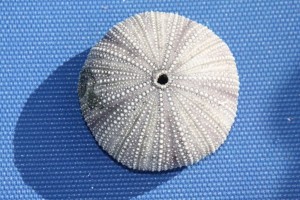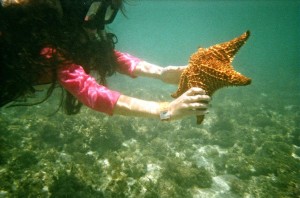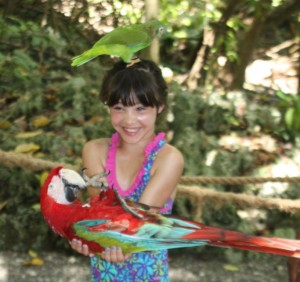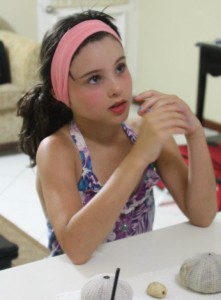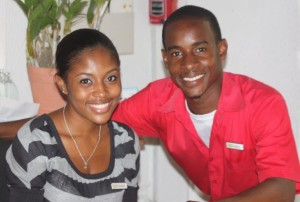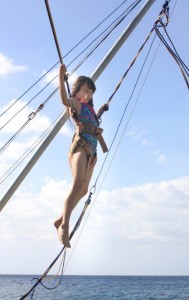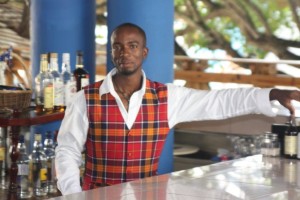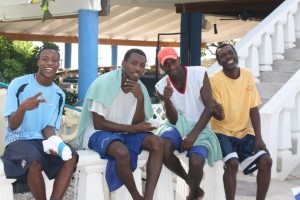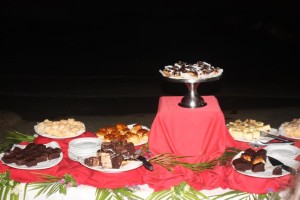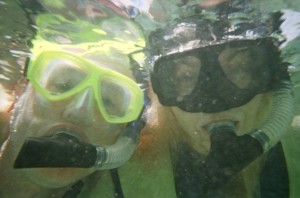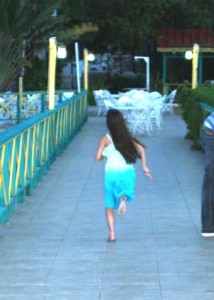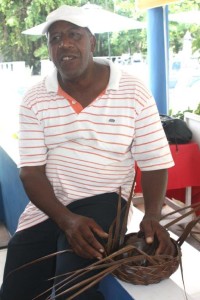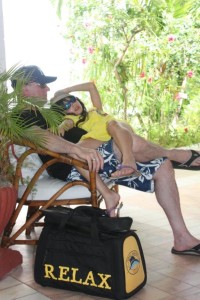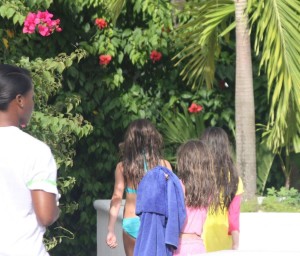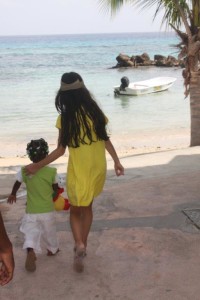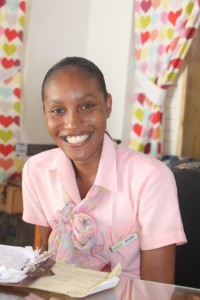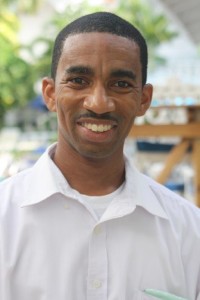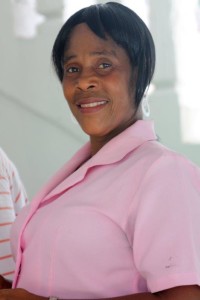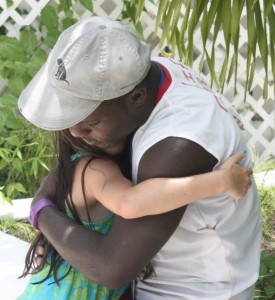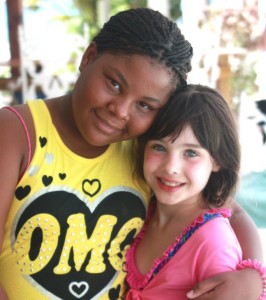 The Bright SpotTM 

– It was hard to leave Jamaica but e-mails from other families we met there have been flying in: "When are you going again?" I can tell you it will be very soon. A real pleasure and, indeed, the ultimate family experience!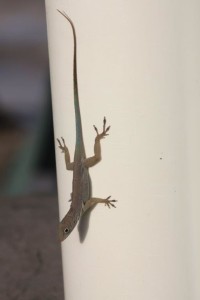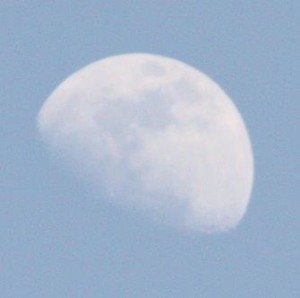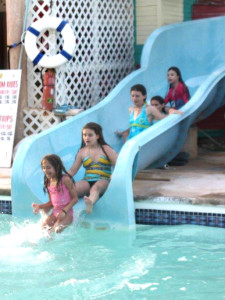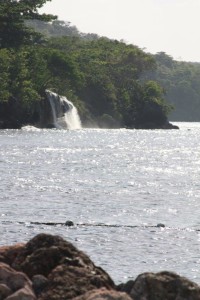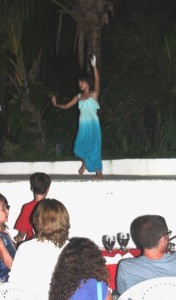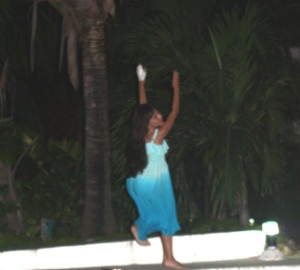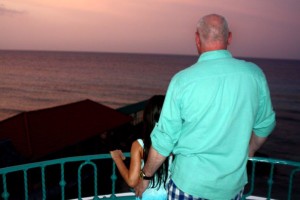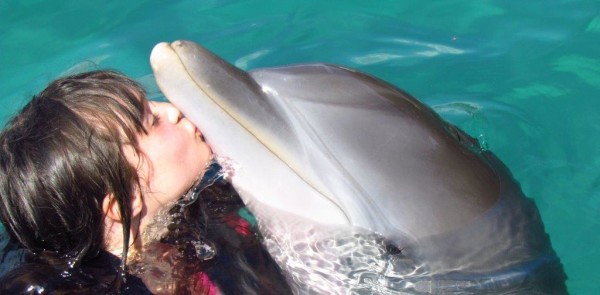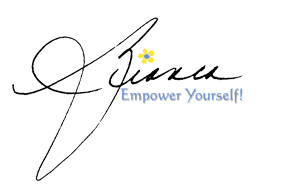 I was finishing up a really great day trip with my daughter & one of her closest friends. The girls met more than 6 years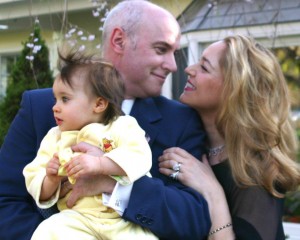 ago in a baby lapsit music program. The little friend's grandmother was with us on this particular day and my husband called to see when we would be home.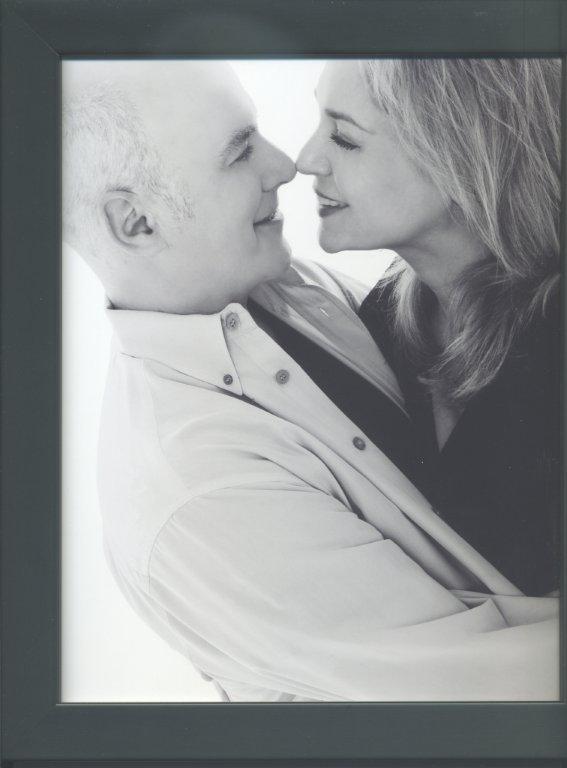 "It shouldn't be more than an hour now," I said and we each finished with "I love you very much, too."
The grandmother turned to me when I hung up. "I didn't mean to listen in but it was really nice to hear you talk like that with your husband."
To me, it's just normal. My husband and I are tender & loving in our daily routine. It's good for us & it's good for the children. Affection is part of their daily life, and I hope that their partners one day in the far future are just as loving & warm.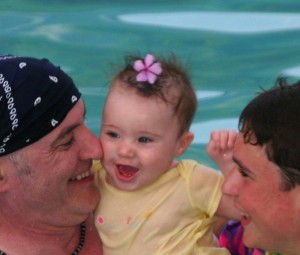 I remember advice from some folks when I first married: "Don't call your husband at work, just let him just do his job." "Don't tell your husband you love him all the time, he'll bore of you." "And don't be overly mushy, guys don't like it."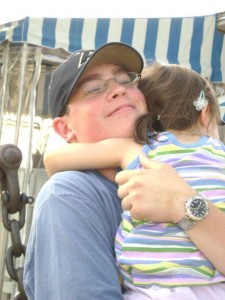 But I grew up in a loving home with smoochy parents & grandparents and I went with my gut. To me, men are just as deep as women are and most people, I believe, desire attention, recognition & hugs.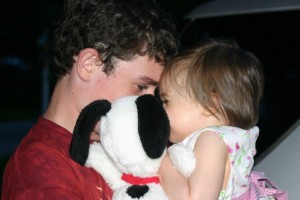 And what I find is that many people wish they had a more loving relationship. Or that they connected more with their spouse.
It's really not hard. It's the little things that add up to the wonderful bond between you & your significant other.
A brush past your partner with a soft touch across the shoulders. A little kiss as you pass in the kitchen or while your husband is working late into the evening. I leave him notes in his briefcase, he's left me notes in the pantry, across my computer screen, in my coat pocket or the bottom of a soup pot!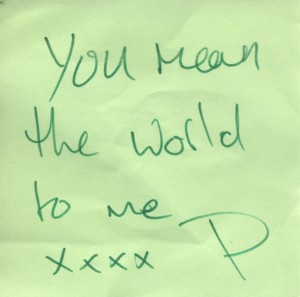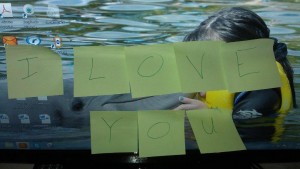 Arm in arm when you walk, hand holding when you talk, a little text here & a little Google Chat there. It all adds up.  Communication – touch, voice, writing – text or by hand. It all matters.
And nothing beats the kiss!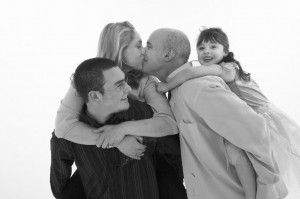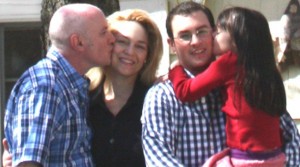 Don't think your kids don't notice. They want that comfort of a loving environment.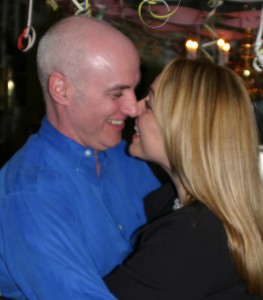 Of course, when they're preteens, a kiss might evoke a look of disgust or even a groan, but in reality, it gives your children quiet inner peace to know their parents are close & loving and, with a divorce rate of nearly half of all marriages nowadays, don't underestimate the great security it gives them.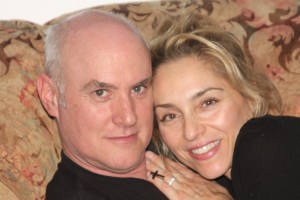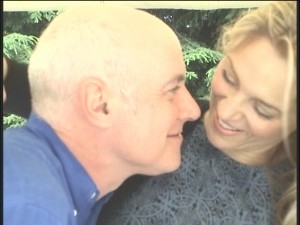 So reach out to your partner. Physically & emotionally. And have fun!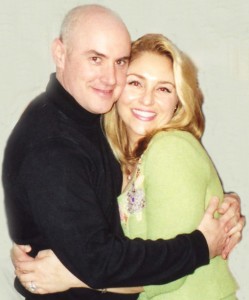 It will not only be super for your relationship, but it will teach your children what a loving family is and what a great partnership looks like.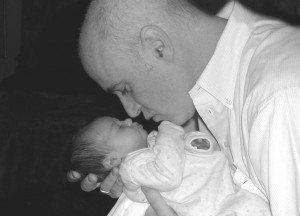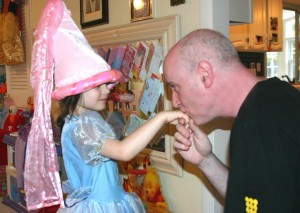 And the kindness your children experience they will share because they know it as their norm.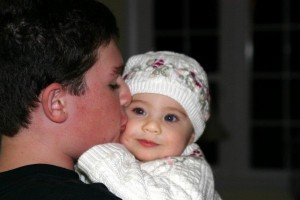 The Bright Spot™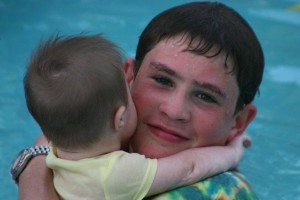 – You already know your children model your behavior.
You have the power to mold their framework for a loving marriage and a connected family structure in their future.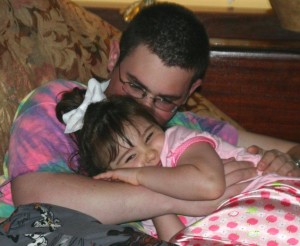 So go on now…smooch the daylights out of your kids and your spouse!  Happy Parenting!™