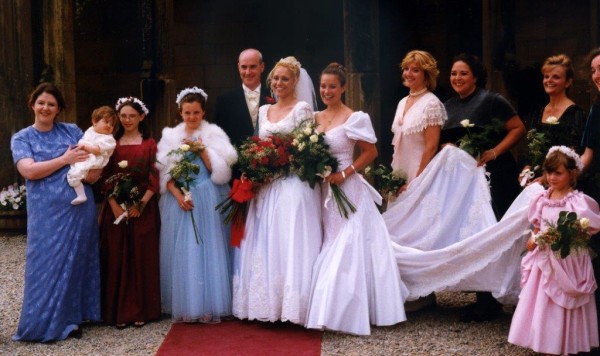 An interesting turn of events 26 years ago would wind & wiggle and eventually lead me to my dream man. I lived in England with a woman who would not only become one of my very best friends in the world…like a sister, but who would introduce me to my husband. I am the Godmother of her sweet daughter (seen here in her arms which also happens to be her 1st birthday) and my sister is Godmother to one of her sons. I'm indebted to her forever for my amazing husband & darling children.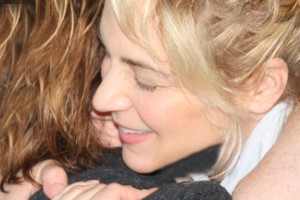 So when I received the phone call that she had had sudden hemorrhaging in her brain and was in the hospital's acute stroke ward, we immediately booked a flight to England. As I stared out the window, I felt a rush of emotions & memories flood my mind.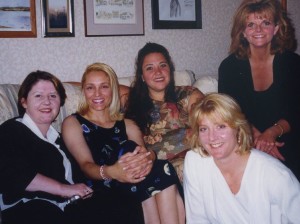 I thought about the day we met under bizarre circumstances that led me to live in her house for 6 weeks; even though she had just gotten married.
It was supposed to be an overnight. Both she and her husband said I could stay as long as I'd like.
So I did.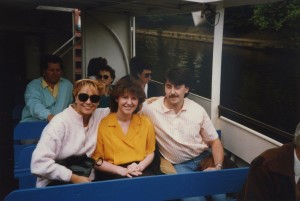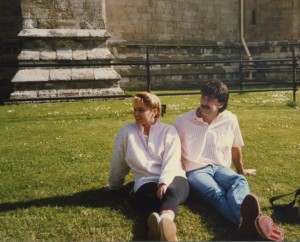 I remember them taking me sightseeing around England (above: York) and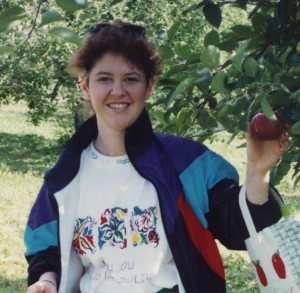 I took them apple picking in Vermont (left), trips to the City, and tours through the colonial towns of Connecticut.
I remember blasting their stereo to my Madonna cassettes I toted to England in my plastic pink cassette case – it was the 80s, you know. They worked by day & I danced in long t-shirts around their house to Bon Jovi, Def Leppard and the Talking Heads.
I'd jog around their little village and chit chat with the neighbors, shop owners and the folks gardening along my way. By evening, I was all abuzz with the latest goings on.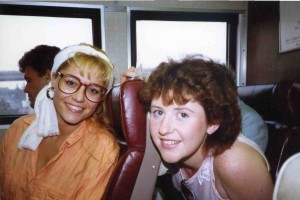 Then back in the States, I remember the train ride to New York City to see a George Michael concert – gotta love those glasses!
And I was so happy my friend & her husband were there the night I earned the Miss Connecticut title heading to the Miss America competition & at the party for my parent's 25th wedding anniversary.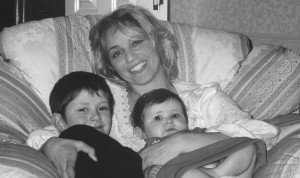 I remember the excited but weary phone call from England the moment her 1st son was born…he's now 22 and lived with us for 7 weeks this past year. I was thrilled when she requested I be there for the birth of her daughter. Long story for another day…
And after my dear friend suffered several miscarriages &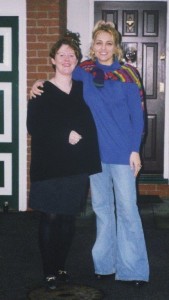 was experiencing a very high-risk pregnancy, she still boarded a plane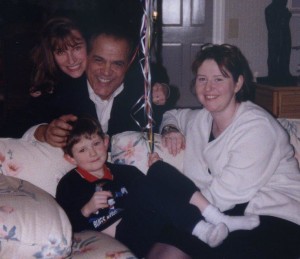 immediately to be by my side the day my beloved father died (click this link for pictorial: Daddy).
So there was no way I was not going to get on a plane as soon possible so I could hug a woman I admire and love so much.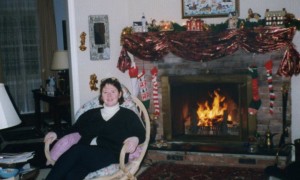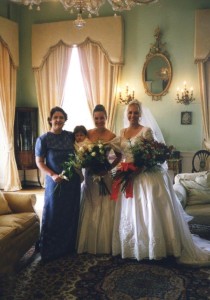 ………….Home with us relaxing                         My friend, Goddaughter, sister & me in England
The Bright SpotTM 

 – Cherish those you love. Give all of your heart to those who love you. Don't waste time with people who aren't sincere. There's an expiration date on life, don't miss any opportunities to hug those you love.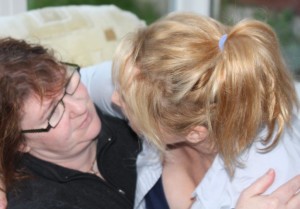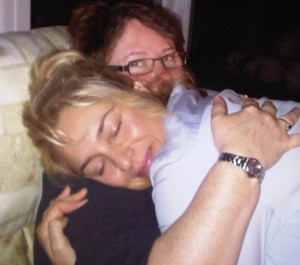 Doctors say they cannot operate on my dear friend because the bleeding is too close to the stem and one wrong move would end her life. Later today she undergoes another MRI. Prayers needed. With 3 children and a great husband, she's taking life one day at a time. Doctors say the best thing she can do now is slow down. Perhaps a lesson for us all…to slow down…look around & give thanks for who you have in your life. I am grateful to have such wonderful friends. xo~b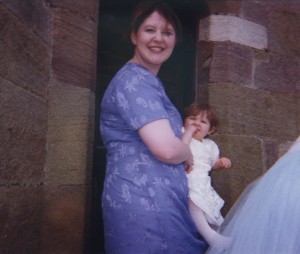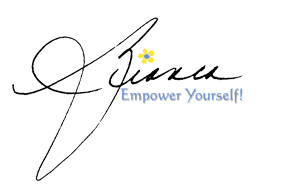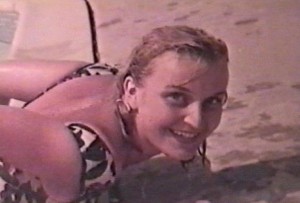 Thrown off a Connecticut beach for wearing a bikini, my Mom still rolls her eyes at that story & declares the beach keeper a crazy man.
Coming from a country where they play volleyball topless on the beach, they were lucky she even wore the bikini!
My parents met one evening at a beach club & married 2 1/2 months later.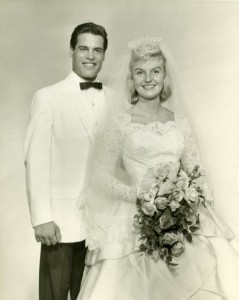 So it was no shock when I announced I was getting married after 4 days. "You know when you know," she said.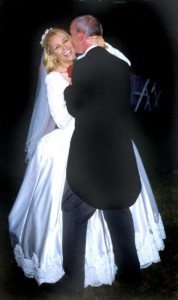 Phillip & I married after only spending 46 days in each other's company and she was right.
Mom loves to garden, paint,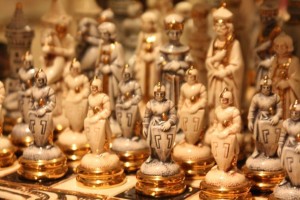 decorate & read, read, read! She's like a walking encyclopedia.
She's an incredible photographer, interior designer, writer & artist. I love her drawings, portrait paintings, and my favorite, this ceramic chess set she painted nearly 40 years ago.
Mom's a fantastic cook and prepared wonderful, healthy meals for me the entire 9 months I was pregnant!! She made sure I had the best foods when I was a baby and did the same for my kids.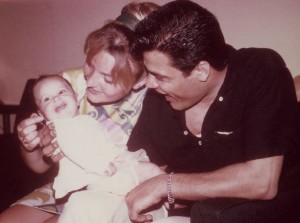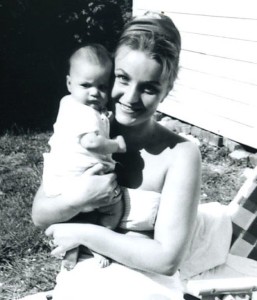 Mom & me 1960s                         Little Petal & me 40 years later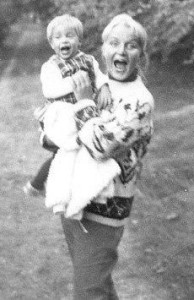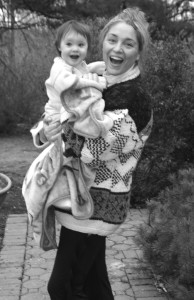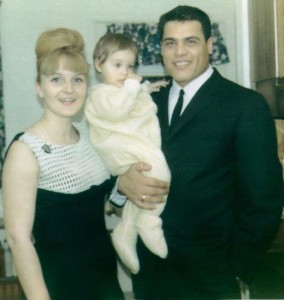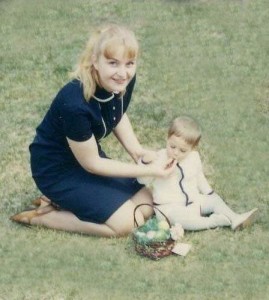 and, of course, she gave me my 1st chocolates & Easter goodies…yum!
**********************************************************************************************************************
Folks who've met my Mom totally love her. She's funny, talks straight and is the life of the party. She smokes, drinks, swears and gambles. She doesn't apologize for any of it. She lives life to the fullest beating to her own drum.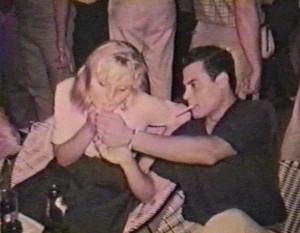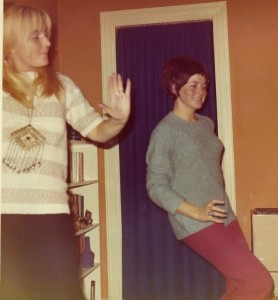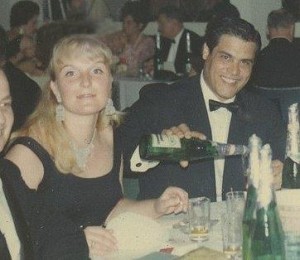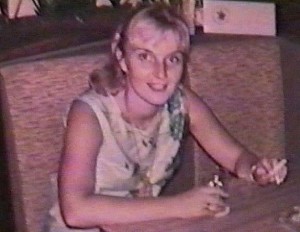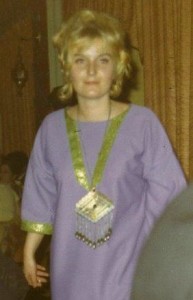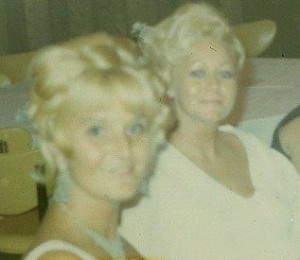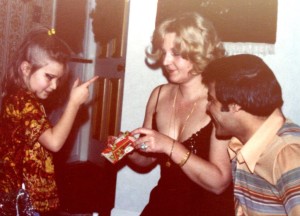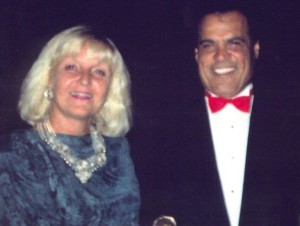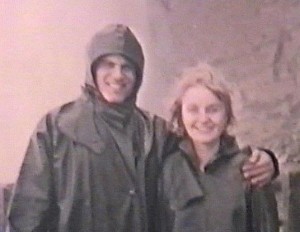 When she lost my father 15 years ago, it devastated her. Their love and building a life together for their children was unsurpassed. They were a team in everything they did.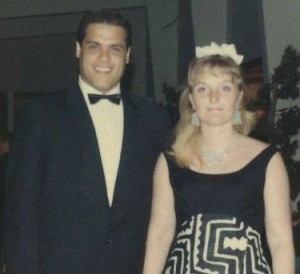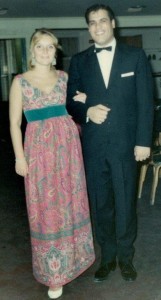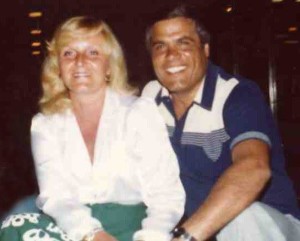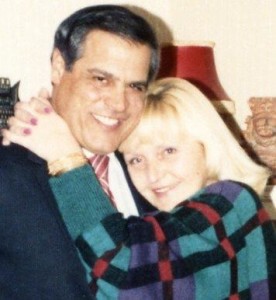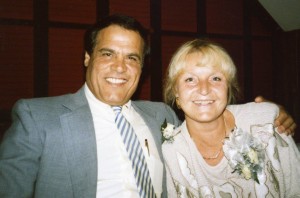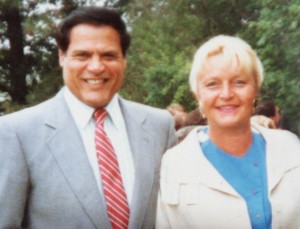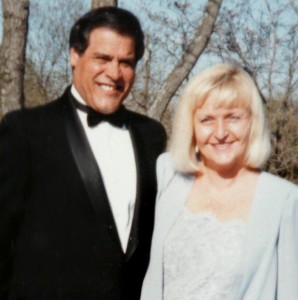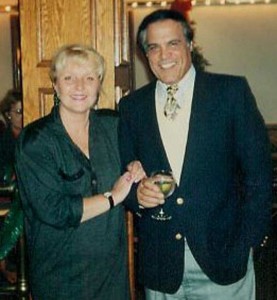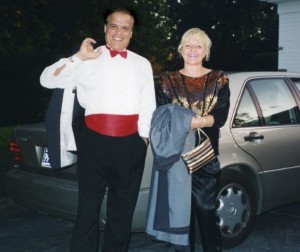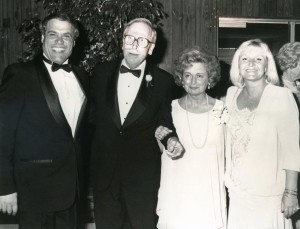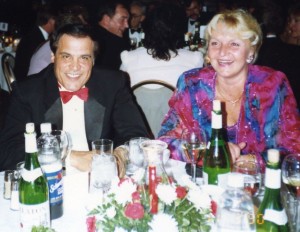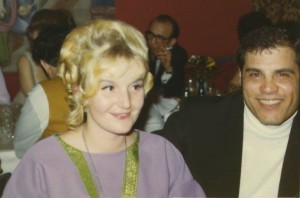 My Mom's parents absolutely adored her.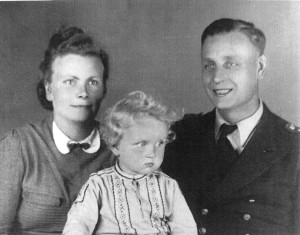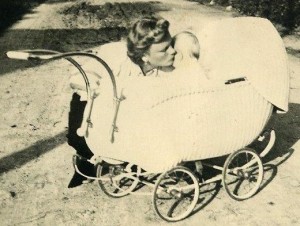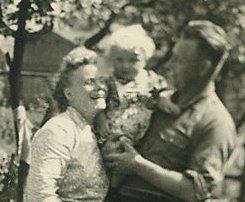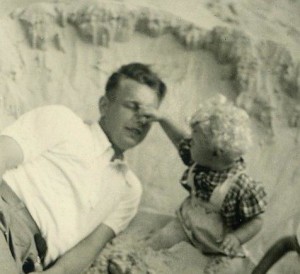 Those were some smoochable cheeks!!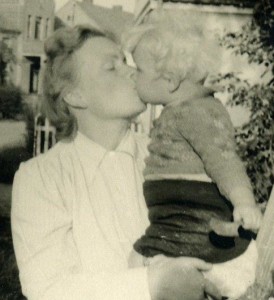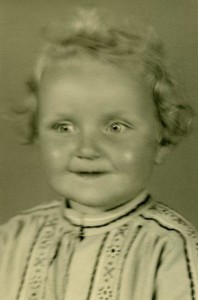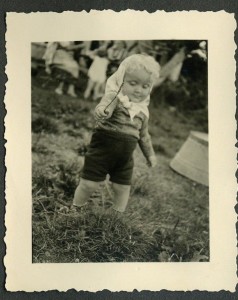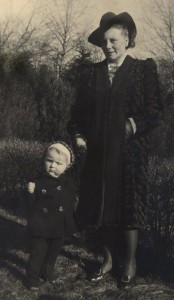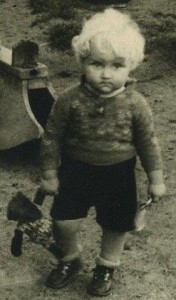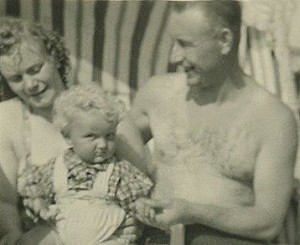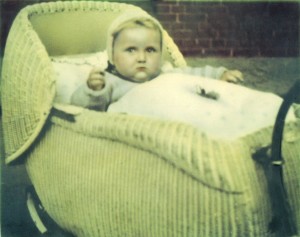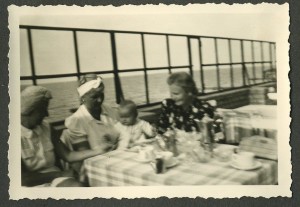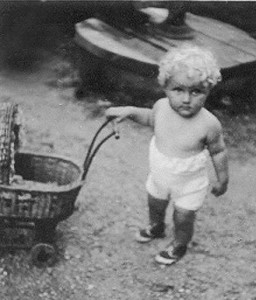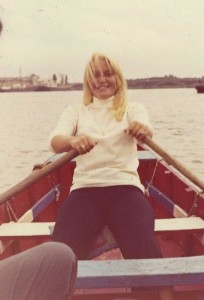 My mother grew up on the water (the Baltic Sea and with Aunties & her Mom above at their beach guest house in Pommern) and could out row anyone. When she was young, she liked to ice skate, bike, dance and travel.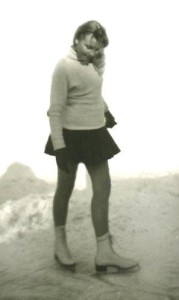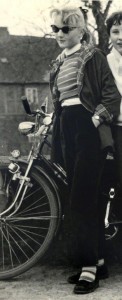 And she always loved animals!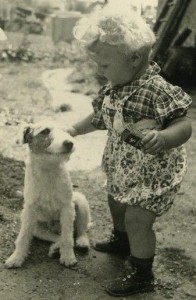 Mom was always very close with her parents, as were we all.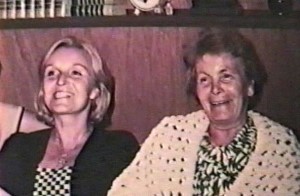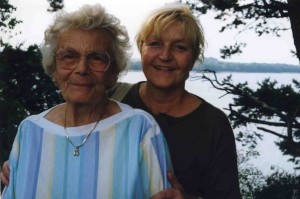 My mother & father taught me I could be anything I wanted to be. They supported my achievements in school, my activities,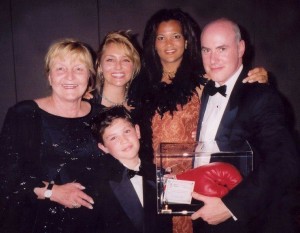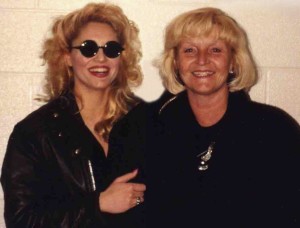 my music, my whims & fancies, my travels, my moves around the country for my career, and my exciting year as Miss Connecticut & all the wonderful memories of representing my native state at the Miss America…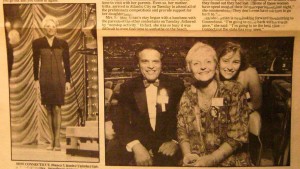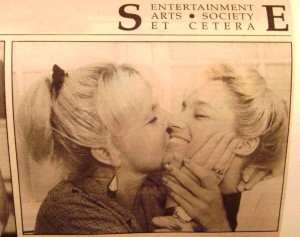 …including helping me pack trunks & boxes & shoes and shoes and shoes for the 2 weeks in Atlantic City for Miss America.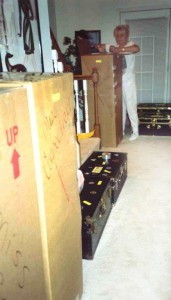 My Mom traveled with me to Vancouver to put me on a ship that circumnavigated the globe for 4 months.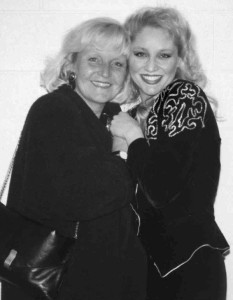 Mom – who saves everything – threw away my clothes after a week's caving trip…they were really dirty for her to have thrown them out!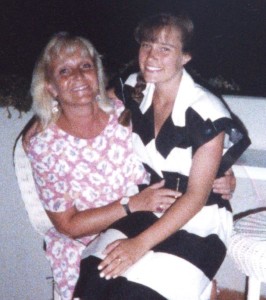 We traveled around Spain, Gibraltar, Barbados & Germany together & tons of other places.                   (left with my sister)
Years later, Mom drove with my dog & me across the country & decorated a house I found for cheap…really cheap…only to find out it was a former drug depot…so I left the house a short while later along with all the painting, bordering, curtain-hanging and decorating she had done day & night the week she dropped me off for my new job.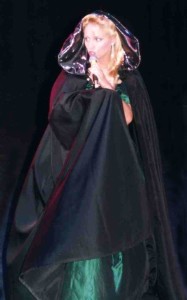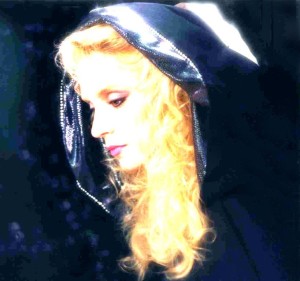 Mom sewed countless costumes (above) for me and for my sister & my sister's students.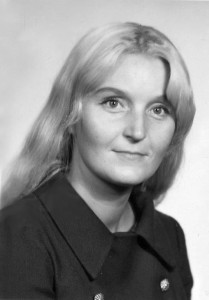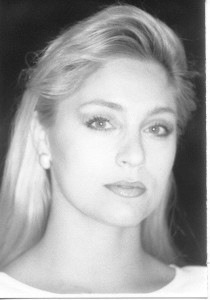 Mom (her passport pic)                            me (headshot taken by Mom)
She took photographs of my wedding in England when the photographer there slacked off and almost ruined the day.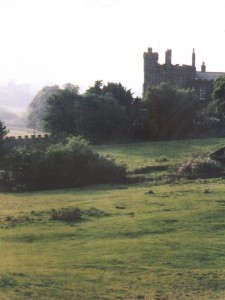 Phillip gave him an earful and my mother took the photographs and she and my sister created a surprise wedding album for me when I returned from England.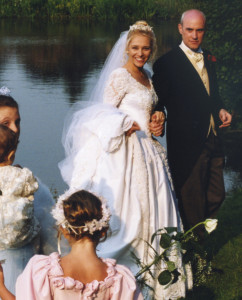 My mother also saved hundreds of newspaper clippings, magazine articles and memorabilia from my Miss Connecticut year and painstakingly glued them into several beautiful scrapbooks to cherish always. She did it for a year and I never even knew it. Another wonderful surprise. You can view some of the clippings here: Miss CT in the News.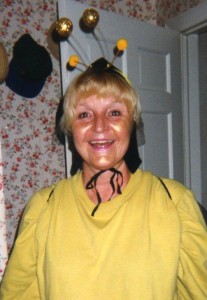 She's always there to goof around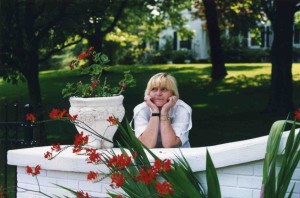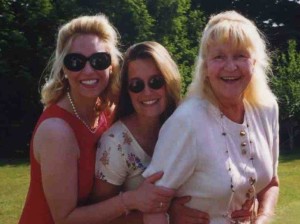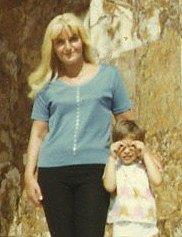 and she's there for all the tears like when we just lost my Uncle recently. He is with Daddy now.  🙁  🙁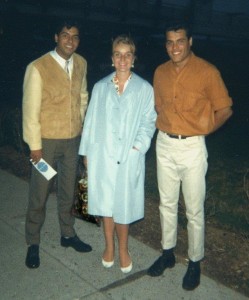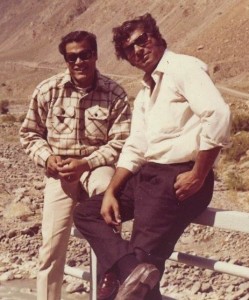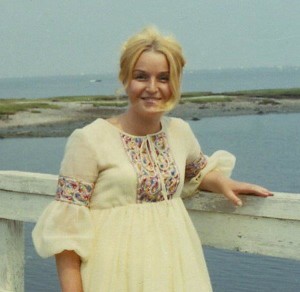 (pregnant with my sister)
Mom has always been great at photography and even gave me her precious long-lens Canon in the 80s on the ship trip. A treasured item, so I was, indeed, very grateful.
She's developed her own photography and taken headshots for actors & personalities over the years. Definitely helped save a bundle on my own headshots for TV over the years! Here are some snaps from Mom: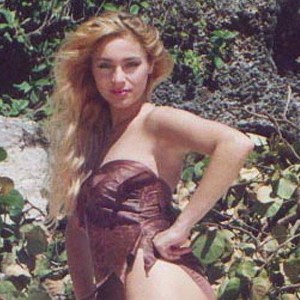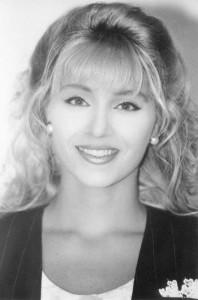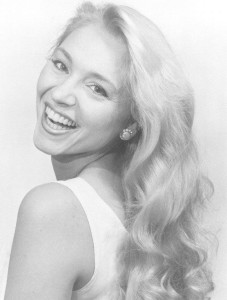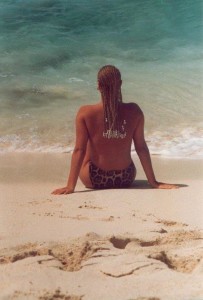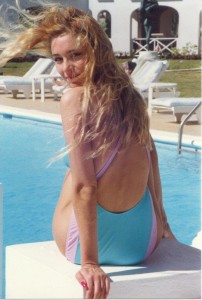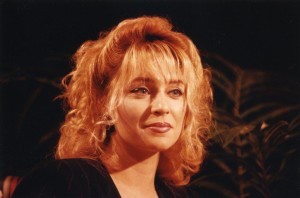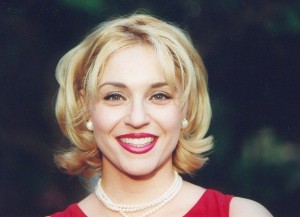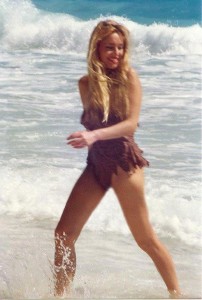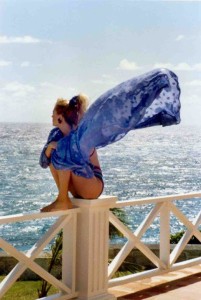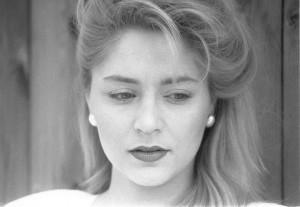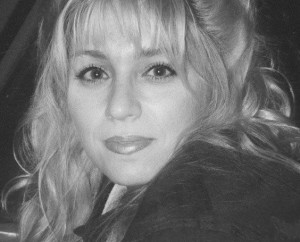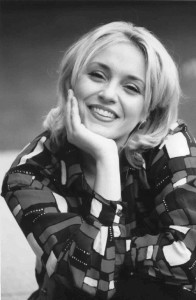 Thanks, Mom, for making my life great growing up. Thanks for all you have done for me. I love you!
In tribute to her, I hope I captured my mother's life in this pictorial. Please say a prayer for her. She had heart fibrillations recently and was rushed to the hospital. It's been constant testing every day.
Seeing her weak & tired is unnerving. Fragile is not a word I would ever use to describe my mother. Sweet but tough, robust & resilient, soft-hearted but strong-willed.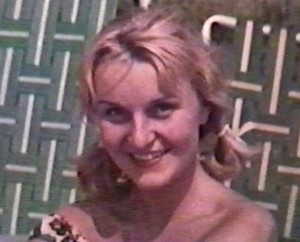 My mother prides herself on honesty and has never lied a day in her life. She is someone you can trust. She loves her daughters, grandchildren and animals. And we all love her.
The Bright SpotTM

 – I believe in the power of prayer. Please pray.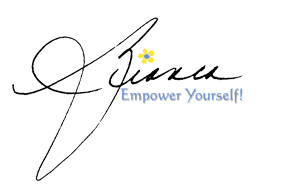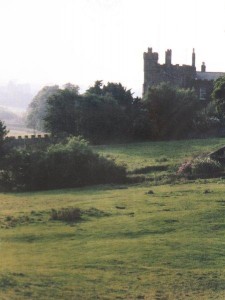 On our anniversary we renewed our vows at the 14th century castle where we wed years ago (below). The weather was glorious, the English gardens in full bloom, our hearts were full.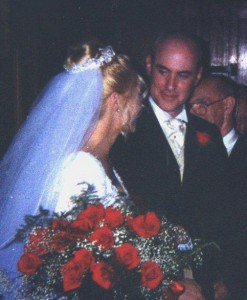 This summer, we enjoyed more than 1,300 miles of pristine landscape in the United Kingdom from Edinburgh, Scotland to Lancashire, North Yorkshire, The Penines, Northumberland, and Kingston-upon-Thames, Surrey, England.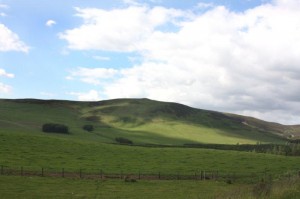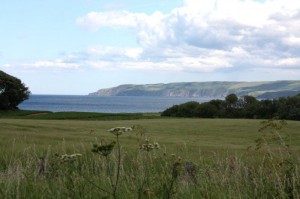 It brought back wonderful memories from years ago…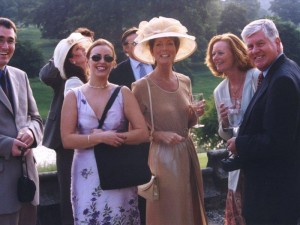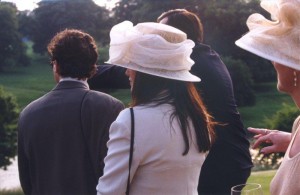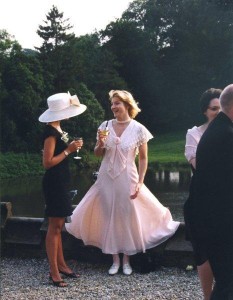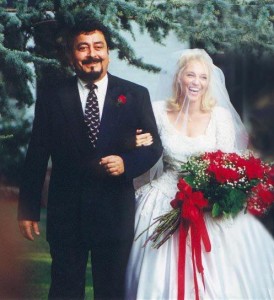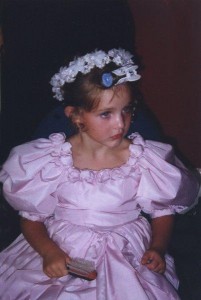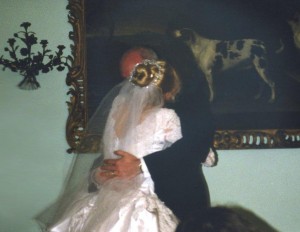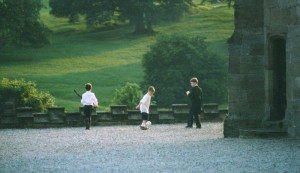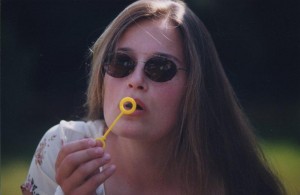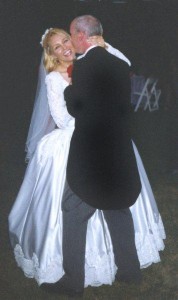 We were so pleased to celebrate our union with our family and friends
We married in the United Kingdom and again a month later in the United States. Our maid of honor, best man & bridesmaids flew back and forth for the weddings, both of which took place near sunset on the eves of full moons – that was just a pretty bonus from the Heavens!
I am also very grateful to my wonderful seamstress – who made sure every gown, dress, suit/outfit I wore at the Miss America years earlier was fitted to perfection. In England, she made sure the bustle was perfect! After all, she created it. And she made my gown glisten in candlelight and against the setting sun.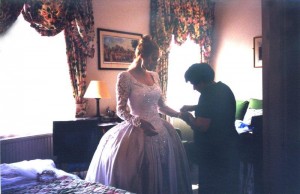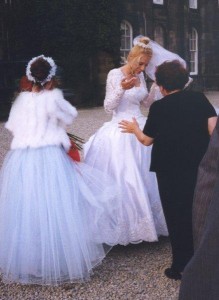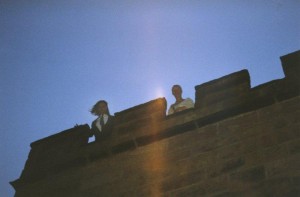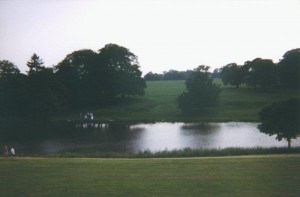 On our anniversary this trip back, we really enjoyed seeing our daughter & Goddaughter running playfully along the centuries-old wall we walked up together as newlyweds.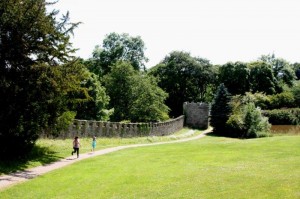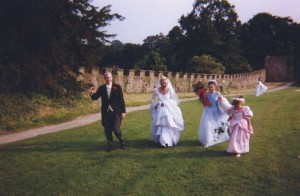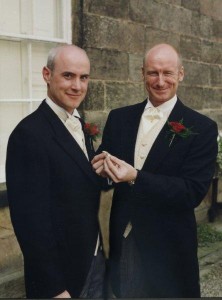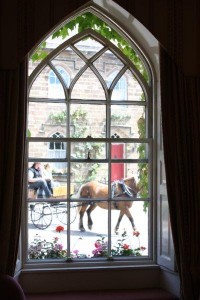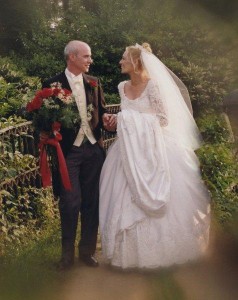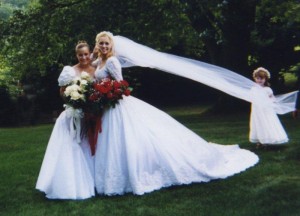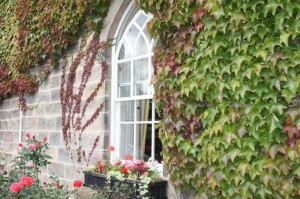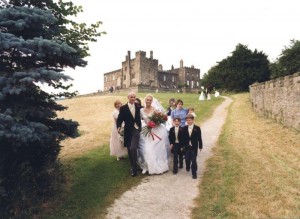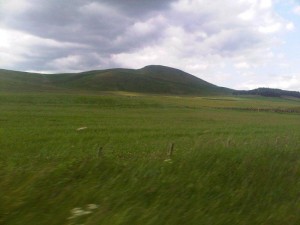 And although we enjoyed journeying throughout the Kingdom… (2000 years! Read the sign below:)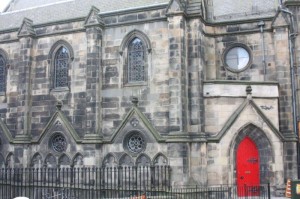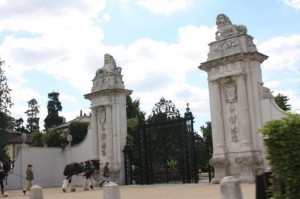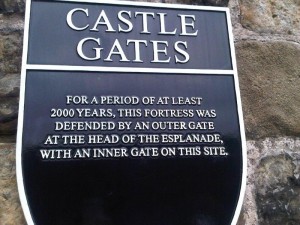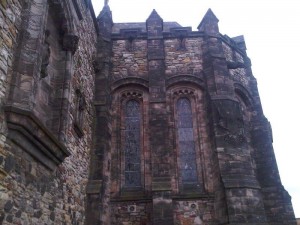 …taking carriage rides & visiting local farms where our kids could grind wheat & hand-feed horses and little lambs…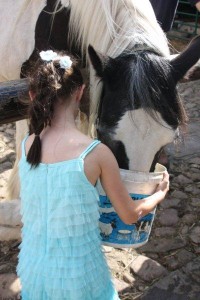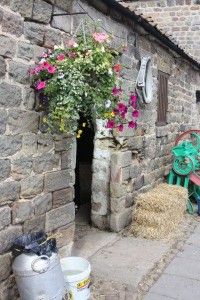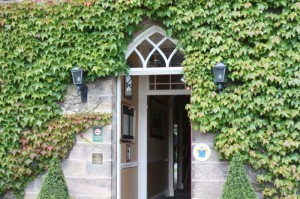 …and enjoying quaint pubs, 500-year-old canons, Scottish castle ruins,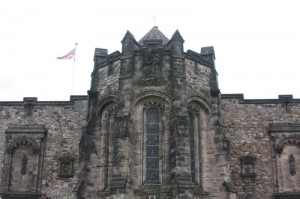 family, friends & a romantic summer to remember…
…I must say my favorite part of this year's anniversary was not the trip to Europe, but rather what we did on the "next wedding anniversary" a month later when we returned (yes, we celebrate both).
We took our little one and her friend to see the Winnie-the-Pooh animated classic in the movie theater. As we sat with the girls between us, Phillip reached over their seats to touch my arm. I smiled at him in the dark and whispered, "There's no where else I'd rather be than celebrating today with our family and Winnie-the-Pooh."
Later that evening, my mother watched Little Petal as we went out to dinner.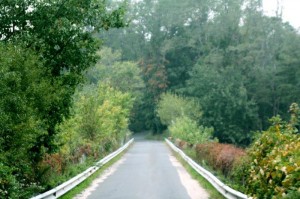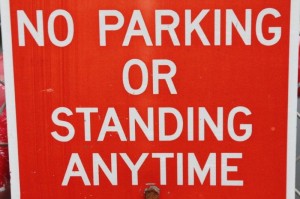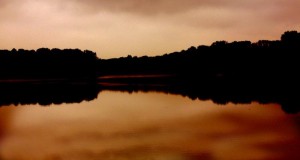 (These are photos by day/sunset are so you can see the roadway. It was pitch black when we were there. I'm sure we would have given our teen an earfull if he did this…)
On the ride home, Phillip turned onto a long single-lane road over a large lake. He turned off the engine and jumped out of the car, motioning me to follow him.
He put his arms around me and looked up, pulling me close. Stars pierced the pitch black sky; the only sound ~ the chirping of the summer crickets. The water was still, the air was warm. He kissed me and took my breath away. I felt like a teenager, blithe and carefree. With every beat of my heart, he kissed me more passionately.
Suddenly, car lights in the distance were heading our way. Our car blocked the entire single lane, and the oncoming driver would never suspect someone stopped on this quiet, dark roadway.
We scrambled as fast as we could to get into the car as the lights drew closer and closer. I grabbed my skirt around me and ran as quickly as I could to the passenger side of the car, heart pounding with excitement, fear, naughtiness.
We took off just in time and laughed giddily – I think from the nerves and the rush.
The Bright SpotTM – my husband, the love of my life! Go grab your Honey and smooch him/her! Take out some time and write down your special thoughts about why you love your wonderful someone. Renew your vows and commitment to one another. Castles and moats are great backdrops, but it's the authenticity in your words and heart that make your relationship deep. Enjoy the little things like an afternoon movie with your kids or a romantic kiss by the lake. If you are single with kids, tell your kids how special they are to you and celebrate your commitment to each other. If you are an adult, tell your parents or grandparents how much they mean to you. A vow is a pledge or promise to the one(s) you love. Life's so short, do it today.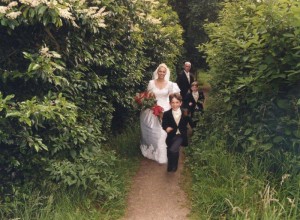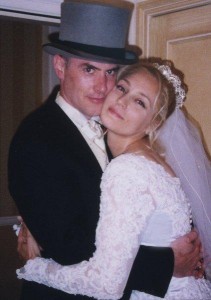 xo, b
And a double Bright SpotTM just for YOU!! Thank you to all of you who read this site. 2 million page views & counting in one year because of your support & interest in these stories, our albums, links, and the weekly interviews from our Live, call-in radio show "Let's Talk!" archived on this site for your convenience. And thank you to everyone who commented/sent e-mails on the story that follows – about how the tragedy of 9-11 affected our family and how our young son unknowingly inspired many in this nation and abroad. Thank you all!!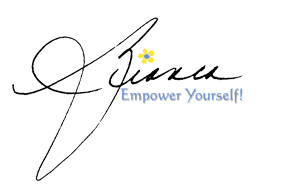 My parents were immigrants.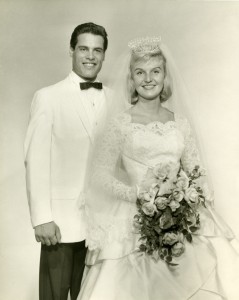 My husband is an immigrant.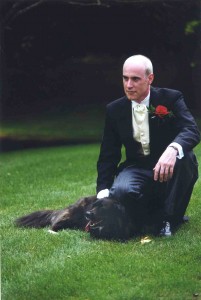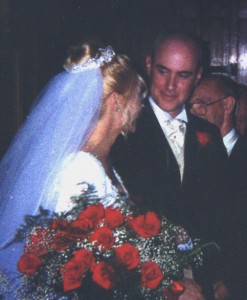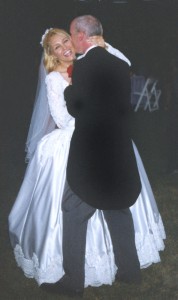 My cousins are immigrants. My friends are immigrants. They all came here seeking the American dream.
My parents became citizens, started with nothing and worked day & night to make that dream a reality.
American-born, they taught my sister and me to honor this country to the core, fly the flag and pledge our alligence. My parents are the greatest patriots I know and I'm proud to be an All-American Girl. We are teaching our children the same rooted values and love of this great nation. When I was selected as Miss Connecticut to represent my native state in the Miss America, I was very honored. (See "Our Photos" above for Miss CT pics, or click on "My TV Website" in the navigation bar above for more related news/videos/press releases & charitable work as Miss Connecticut.)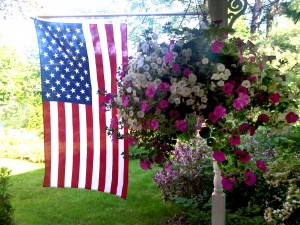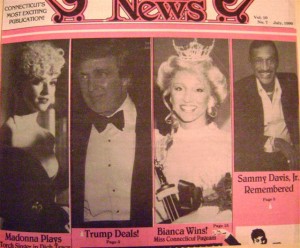 For Memorial Day, we went with our children & friends to the Intrepid aircraft carrier in New York City.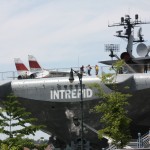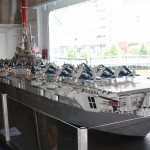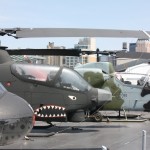 It's Fleet Week and NYC is electric!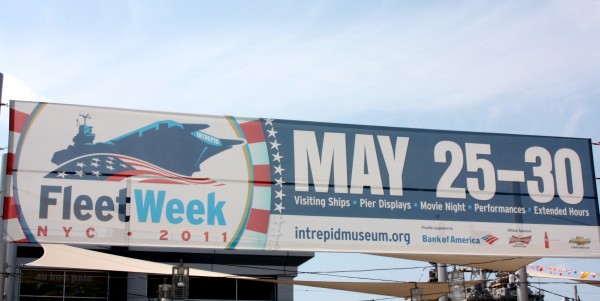 My Mom was excited about the Intrepid – she told me that on its LAST voyage around the world in 1971, it docked in Portugal, England, Germany, Italy, France, Spain, Denmark, Scotland & Norway & she told me that she took me on the Intrepid in 1971 in Kiel, Germany with my Grandfather & we all had a wonderful time & she remembered it well. I don't remember, I was little, but how cool is that!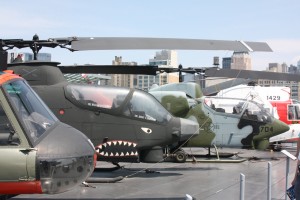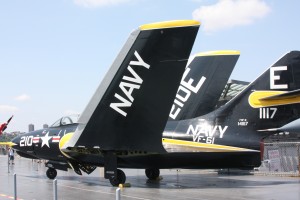 We honored the young…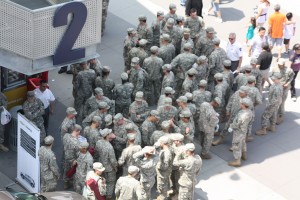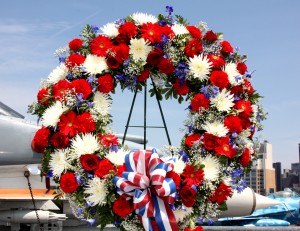 …and our elders who fought years ago for our freedoms like this World War II fighter pilot who flew this very plane!!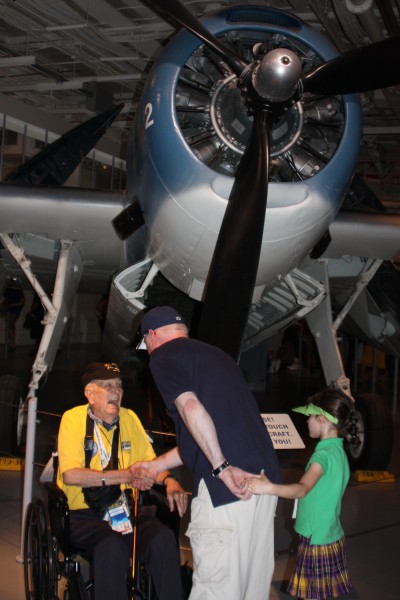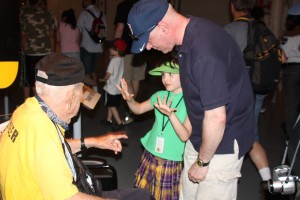 It was a very special day to remember.
Then we headed to Mars.  We took a space shuttle and landed on the Red Planet.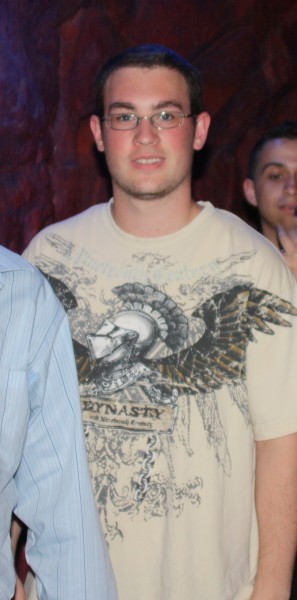 Some of us were ready to meet the Aliens…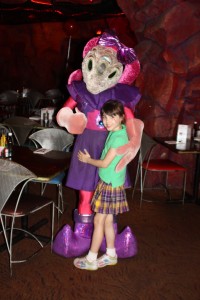 …and clearly, some of us were not!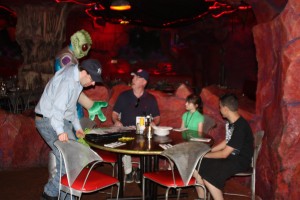 (I mean, really, what is up with Phillip here????)
The Bright SpotTM

  – And to top off this marvelous day, this All-American Girl threw caution to the wind when it came to boring, ole calories and I ate my All-American apple pie with whipped cream…oh, yes, AND the Boston Cream pie – hey, if you're going to indulge, do it right! Yum!!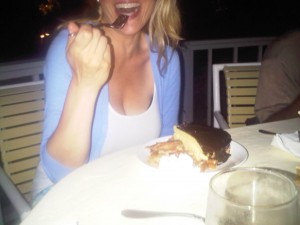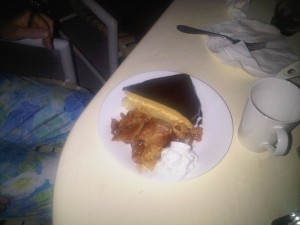 For an awesome look at our phenomenal history, watch "America: The Story of Us" – a 12-part series, action-packed, incredibly edited, unbelievably riveting, a powerhouse epic – you will be amazed in the 1st minute of the series, I promise. God Bless America!!!!