The point of this story need not identify of the owner of the 1-eyed teddy bear, but rather WHO this fellow is made all the difference in saving our son's cuddly animals.
The man actually cannot be identified because he is a secret agent on a very significant level. He is close to our family and we all adore him but we keep conversation limited to family stuff, old friends, or school happenings. He signs his holiday envelopes as James Bond. It's all very cool in a surreptitious kind of way, the "secret" in secret agent makes it sound so hush-hush, and the undercover missions we are never allowed to know about are wrapped in clandestine mystery. All very exciting, so what does this have to do with stuffed animals?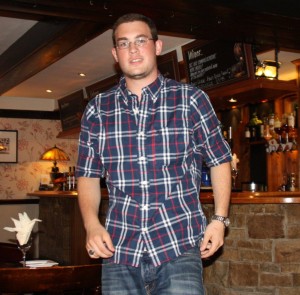 Our eldest is a strapping 24-year-old dude with beer posters in his room and a steady girlfriend at the helm.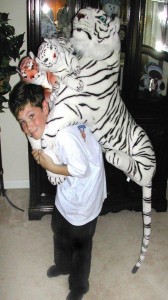 Rewind about 14 years and here was a kid with a ton of stuffed animals, some from babyhood, others won at the amusement park, many from the big glass box with the grabber handle thingie at the diner. An admirer of big cats, one of his favorite was a huge white tiger with sharp blue eyes.
For a long time, my husband felt our son needed to unload his cuddly animals. I'd protest seeing the quiet sadness in our child's eyes. The subject came up at significant milestones, like award ceremonies, moving from elementary to middle school, etc. I understood my husband's point of view: he wanted to make our son grow up, be a man, get tough. I understood my son's point of view: at that time he was still an only child and he wasn't ready.
Then one year we visited Washington, D.C. and James Bond invited us to stay in his hom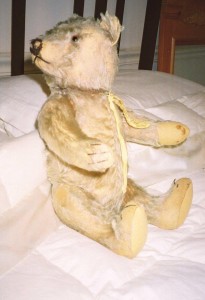 e. He was away, as usual, and he couldn't say where he was, except that he would leave the key for us under the mat. Under the mat?!? He lives with all this enigmatic secrecy but leaves the house key under the mat!
It was very exciting to walk around his home. Medals, awards, Christmas cards from the presidents over the last 20 years, and as we walked upstairs to pick out our rooms for the night, there, in the middle of the master bedroom, sitting proudly atop the big bed, was a 1-eyed Steiff teddy bear with a worn nose, an untied yellow bow & fur so loved-off and cuddled, it was a treasure to behold.
It was also ammunition to ward off any more attempts to clear out stuffed animals from our son's room. "If James Bond can keep his teddy bear, so can I!"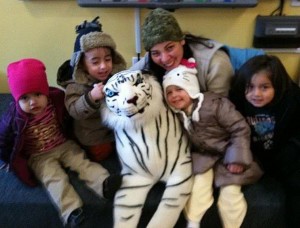 So that was that. More than a decade's passed and on his own, our son has donated his stuffed animals along the way – but that's the important part of this story – it was on his terms, his timing and his choice of where they went. The huge white tiger is now the centerpiece & reading buddy in a fantastic enrichment school.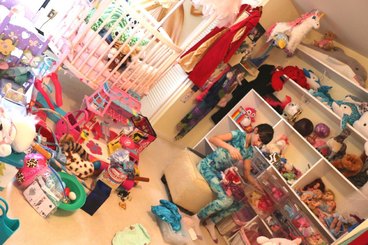 I never take anything from my children without asking them. Together we donate what they choose to give up when they choose to. It teaches them to let go, to give to others and to stay organized. (Little One sorting>>)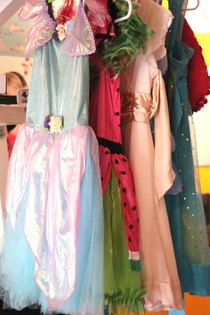 There is a marvelous organization called YoungLives which helps teenage mothers. Every 3rd Wednesday, the young mothers meet at a church in Norwalk, CT to learn about God and their children, plus, they can choose items they need that people have donated.
When our daughter was ready to donate her toys or princess dresses, etc., we would bring them to the church and she would see firsthand the children light up with joy as they picked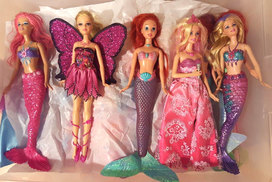 out what they would like. She saw a little     2-year-old boy dive into her Elmo chair exclaiming, "That's mine, I love this chair!" And little girls picking out sparkly dresses. Or Barbies. Or unicorns.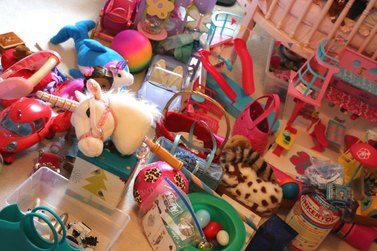 The children were happy and it made our child well up with joy to see the kids' faces light up while new life was instantly breathed into her cherished pieces. It deeply linked giving to pleasure. You can check out organizations in your area like YoungLives, Birthright, Hopeline or any organization that benefits a cause you believe in. We've also donated her crib, baby furniture and Pack-n-Plays.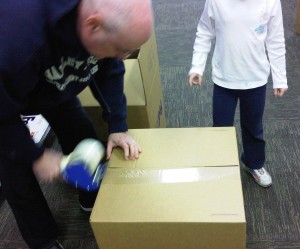 Our daughter has given up lots of her cuddly animals, even packing & sending many huge boxes to Africa.
The Bright SpotTM 

 – The exciting thing about the missionary we shipped her stuffed animals to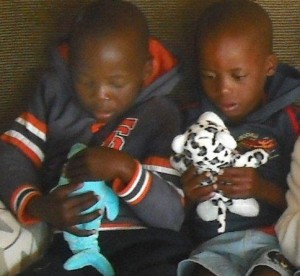 is that they sent back photos of orphan children cuddling her animals! A fine day, indeed. Again, on our children's terms while reinforcing a life skill of giving as a pleasure.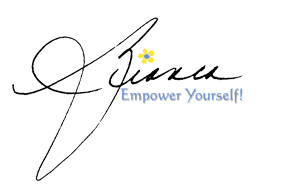 Sunday, December 21, 2014 by
Bianca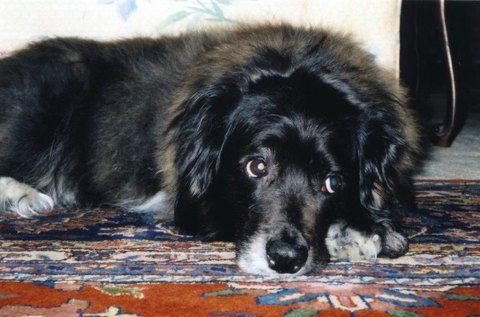 If you knew Moussie, you knew he was one of the most loved dogs in the history of forever.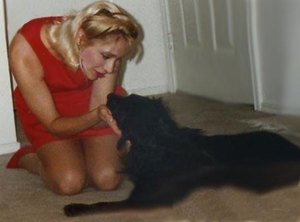 Saved from a brutal past and surviving on 2 1/2 working legs, we cherished every day together from the time I was 29 until 42.
Moussie was on air with me at the television stations,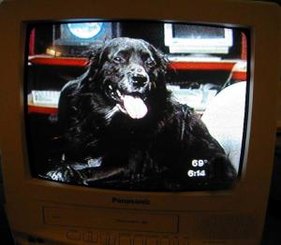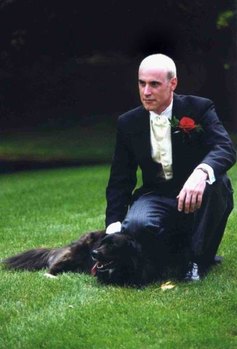 he walked me down the aisle at my wedding,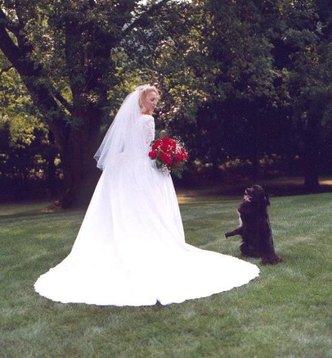 he soothed my aching heart when I lost my beloved father, he and our newborn came to work with me every day when we opened our own company, and Moussie adored our son and protected our daughter every single day.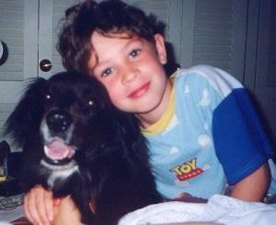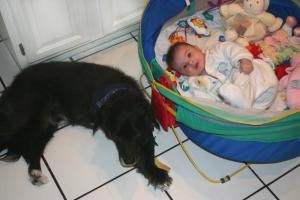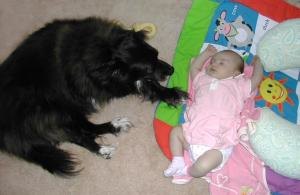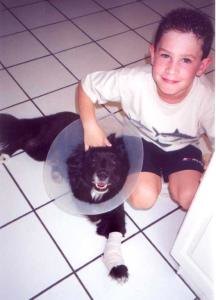 I spent the years ceaselessly protecting & caring for his broken leg & mangled paw, carried him over any asphalt or concrete, lifted him up staircases and into my car…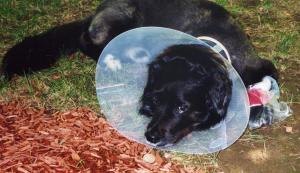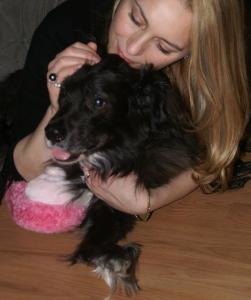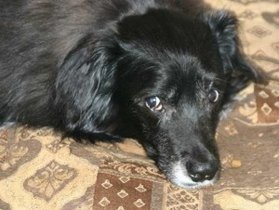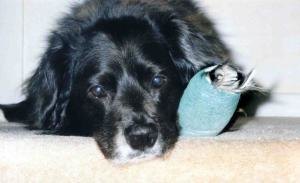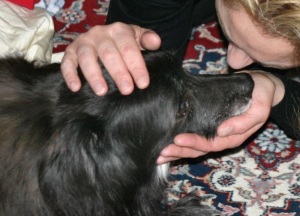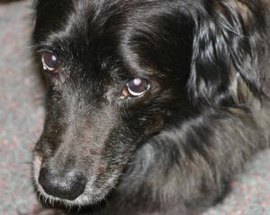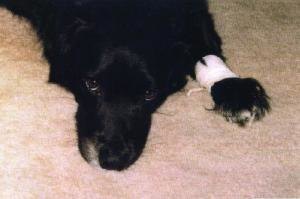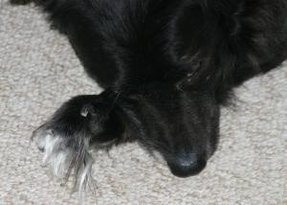 …met with prosthetic doctors in Texas, surgeons in Connecticut, boot fitters in New York, and pet massage specialists in Illinois in any effort to help ease the strain & pain on his permanently broken leg.    (Dr. Randie Shane with Moussie)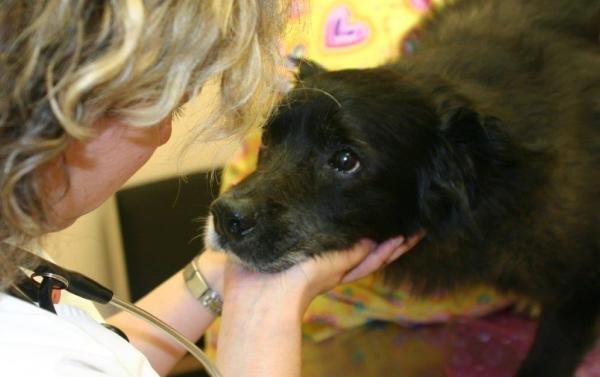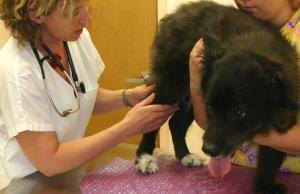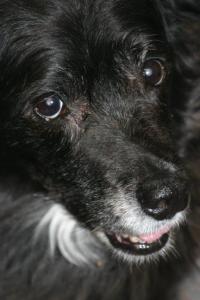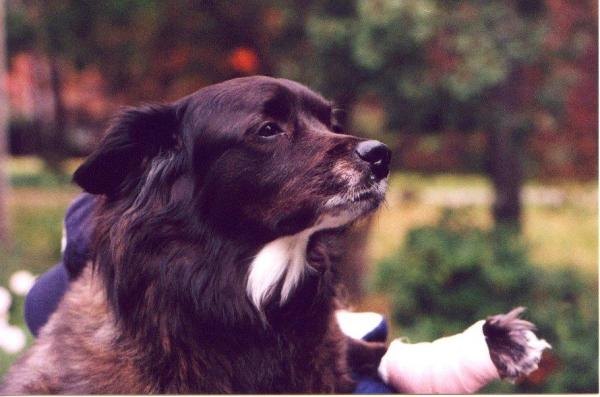 When an emergency procedure led to an overnight stay in the hospital – Moussie's 1st night away from me in an unfamiliar place – I immediately ripped off my shirt in the car and had my husband bring it to the ER vet so Moussie could feel comforted with my scent all night long.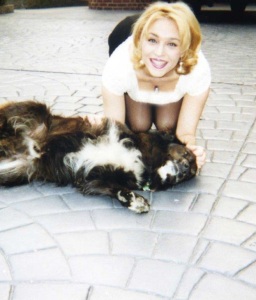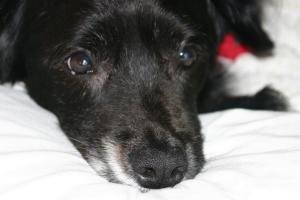 My husband & son administered an IV in his neck for weeks following.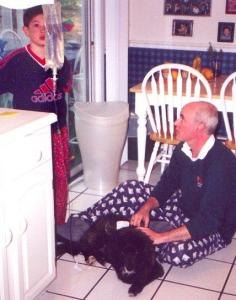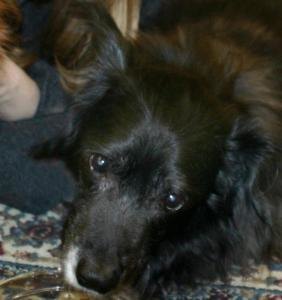 There is nothing we would not do for our animals. They are family. We are a tight family.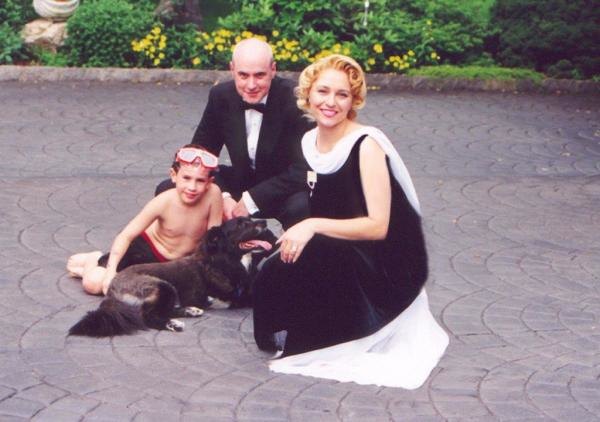 We used to jest with friends that if Moussie, Phillip and I were in a canoe and it was sinking and one of us had to get out, Phillip swims. 🙂 (Unbelievably, one person didn't get it…she said, "Oh, you have a canoe?"  *sigh*)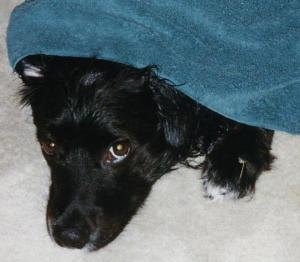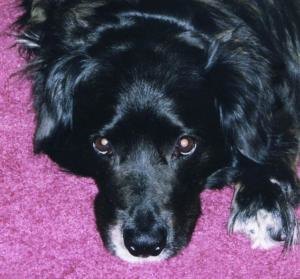 People have often quipped if they return from Heaven, they'd like to come back as one of our pets!           Here's a few reasons why: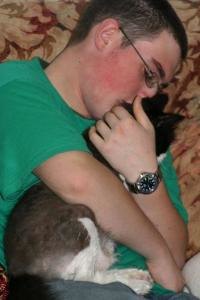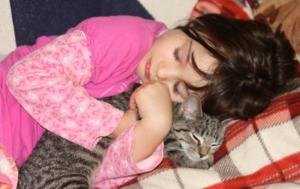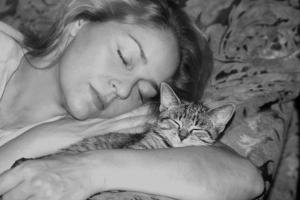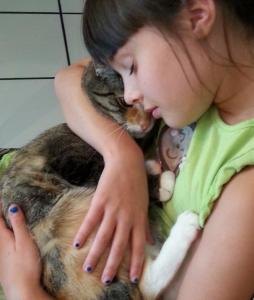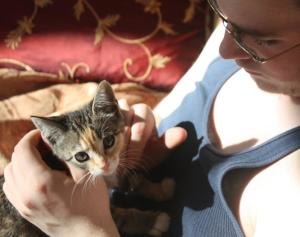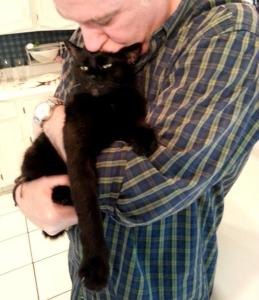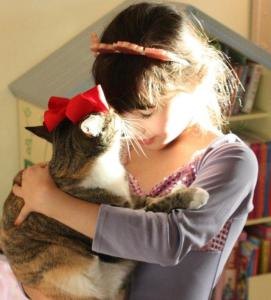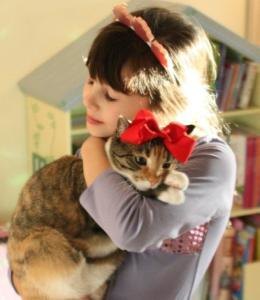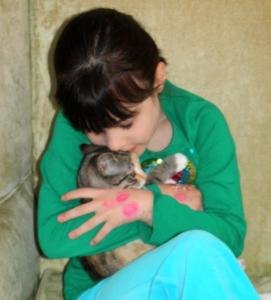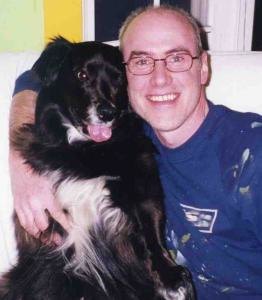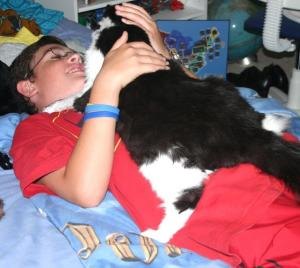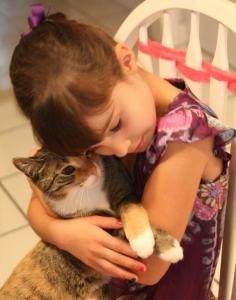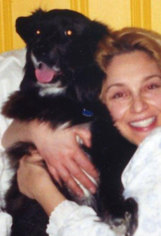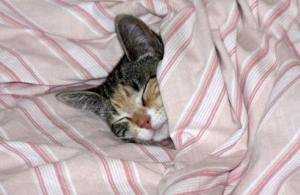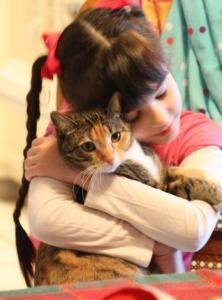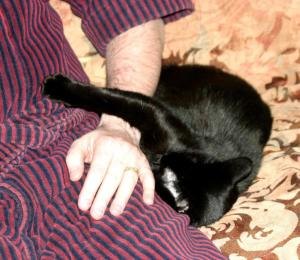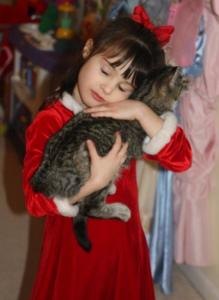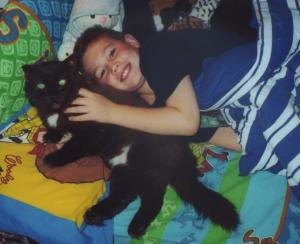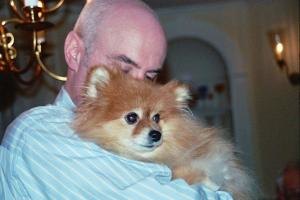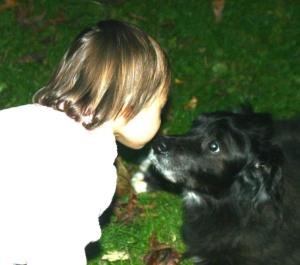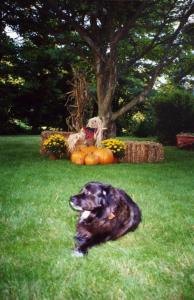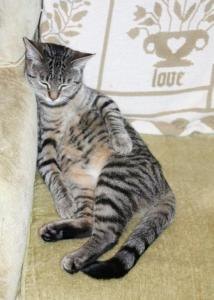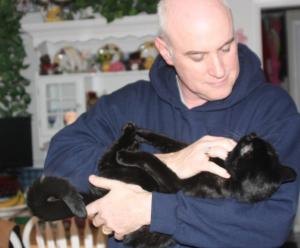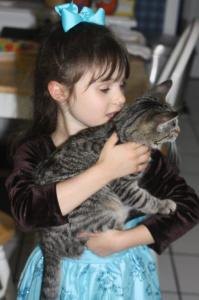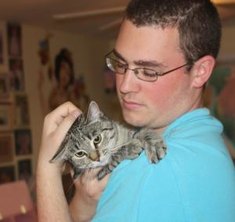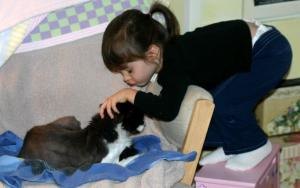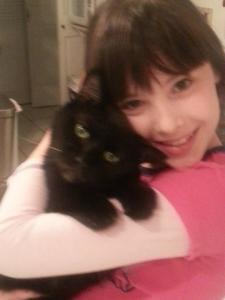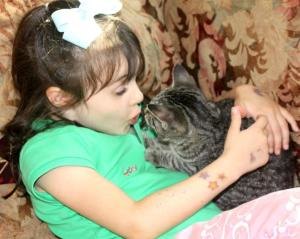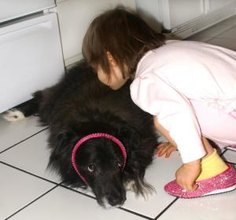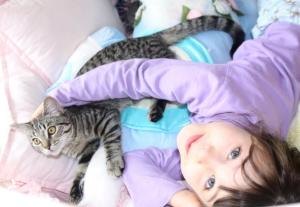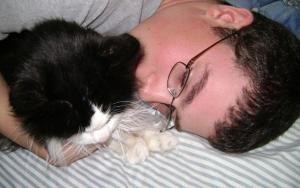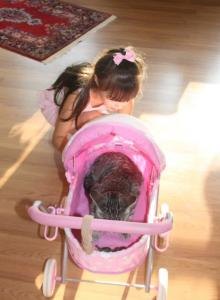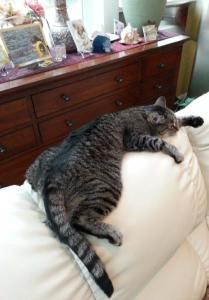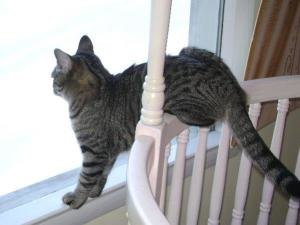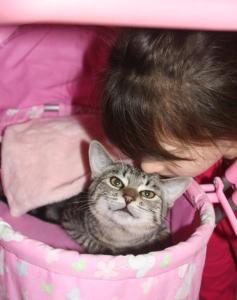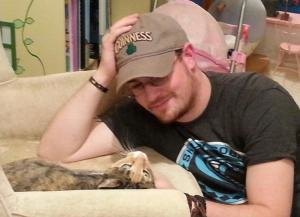 Moussie worked the morning shows with me. My neighbor, Kristi, babysat him till I was done with the noon news. She always had it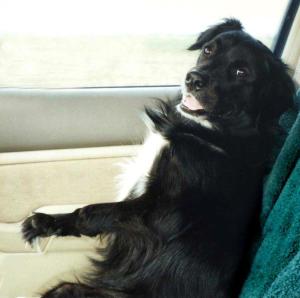 on the TV so he could hear & see me. He had many wonderful sitters: Stephenie, Adrienne, Mark, Dottie, Kep, John and Shanie, just to name a few.
Reminiscent of Steinbeck's Travels with Charley, we, too, crisscrossed the United States, enjoying adventures on the free roads, visiting many states and friends along the way.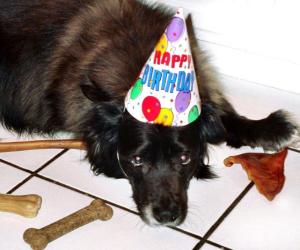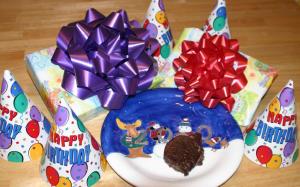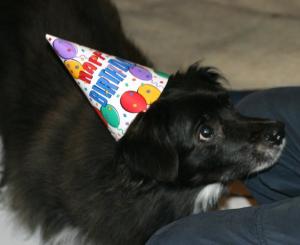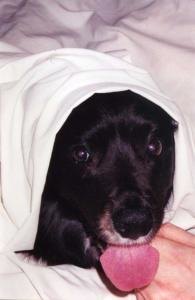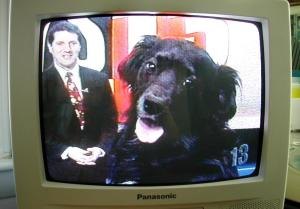 Birthday dinners of filet mignon, cuddles under the covers, drive-in trips to Sonic, and his fun job at the TV stations listing the school lunch menus on the morning show and assisting with the weather, and even the contest "Where's Moussie?" for viewers spotting him around town. Moussie was loved and cherished every minute of his life in our family.
Raised by grandmothers & mothers who were healers and lovers of animals, it was natural for Phillip and I to instill deep compassion, respect and love of all animals. All children should be taught kindness toward every creature, big & small.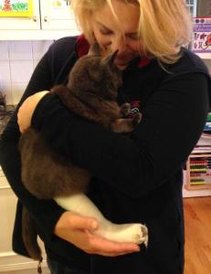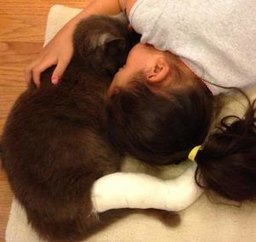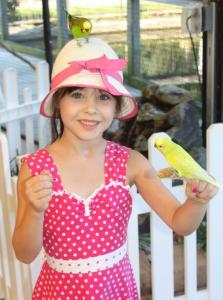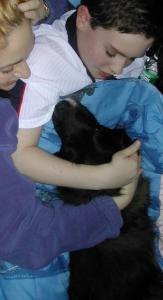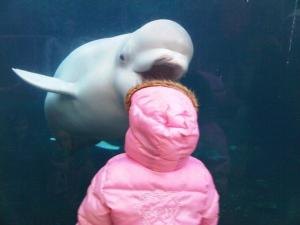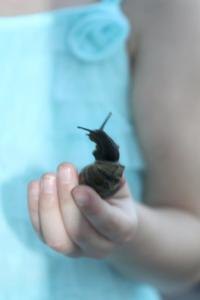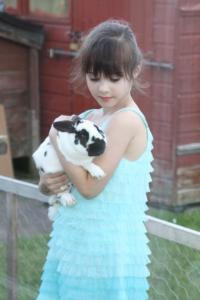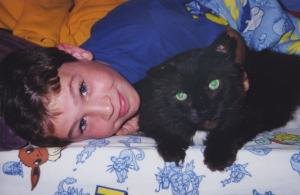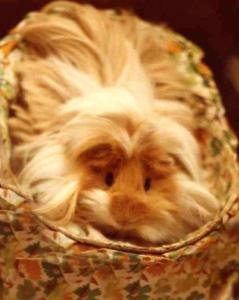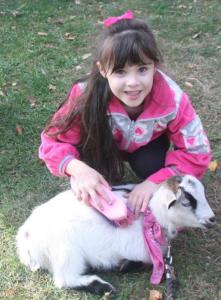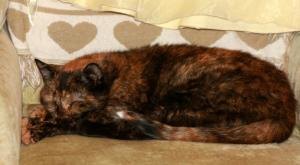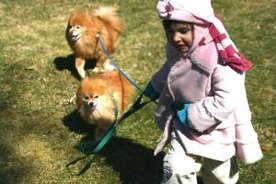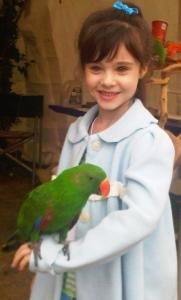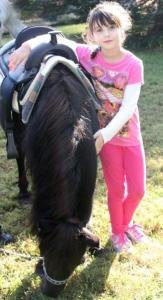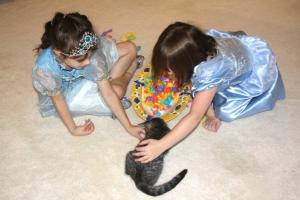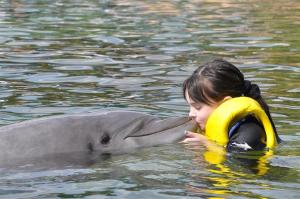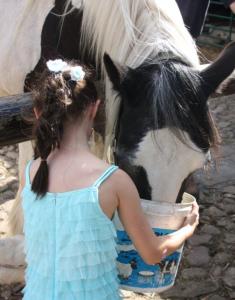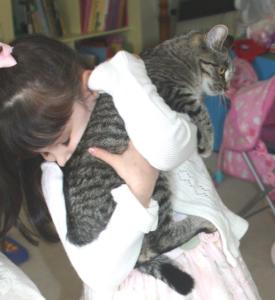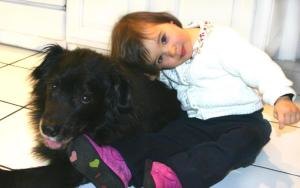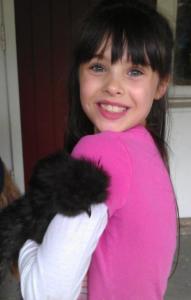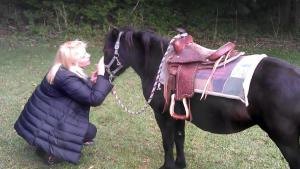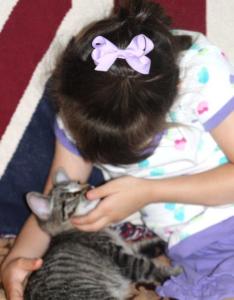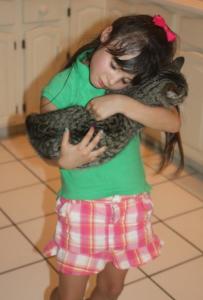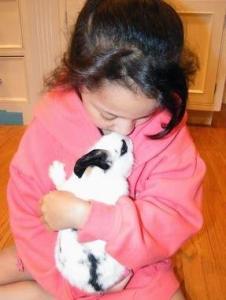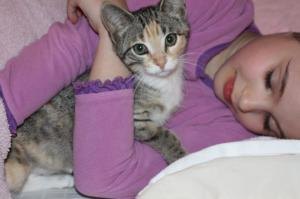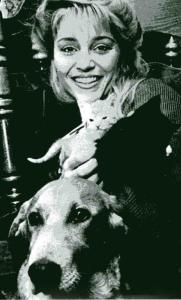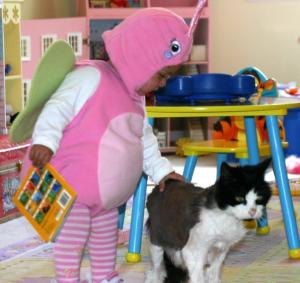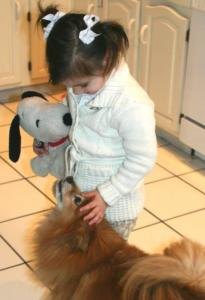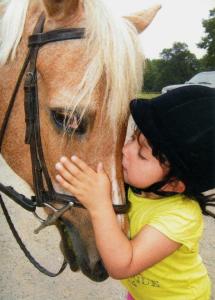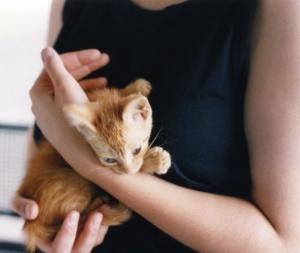 No words were better spoken than those of Don Vincenzo Giobbe, circa 1700: "…and I whispered to the horse: trust no man in whose eye you don't see yourself reflected as an equal."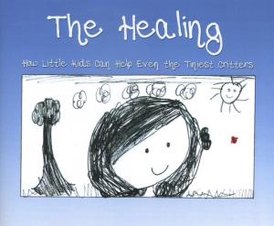 Such is our belief for all animals…so it is no wonder our 8-year-old daughter published her 1st book, The Healing, How Little Kids Can Help Even the Tiniest Critters, and she has been busy with author's visits/book signings and will sit on a panel of doctors & healers in a few weeks to discuss her book from a child's perspective. (Author's Visit with 77 children/10 adults)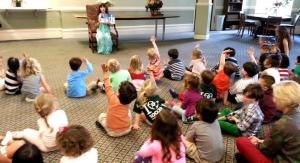 Teaching children to use gentle voices and soft hands is so important.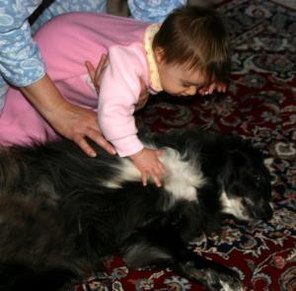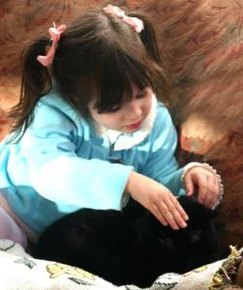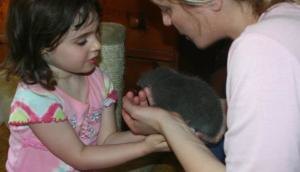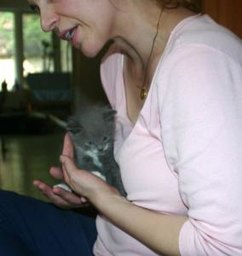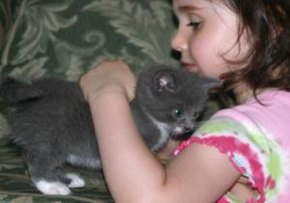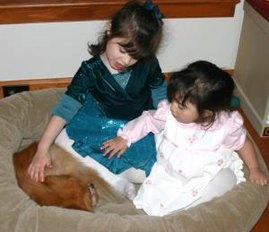 Teaching kindness, compassion, respect and tenderness is the premise for my children's book,        Moussie Tales, due out when I finally find the perfect illustrator who can actually capture Moussie's eyes, an ongoing search, indeed.
The understanding and care you show your children yields understanding and care to those in the world around them.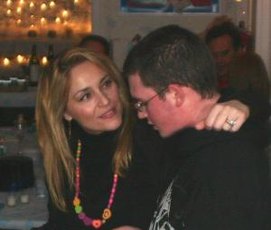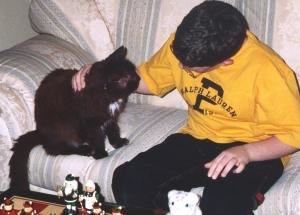 Over the years, Moussie thrived along with all of our family's animals and life was great.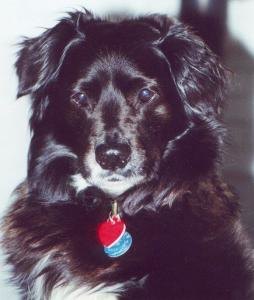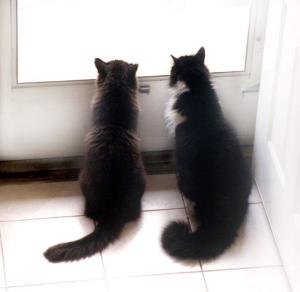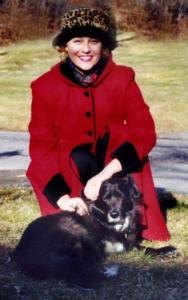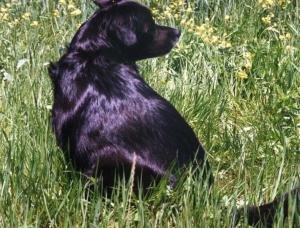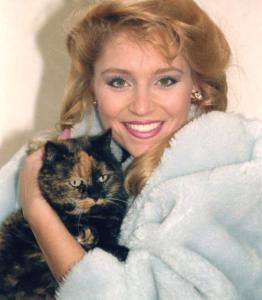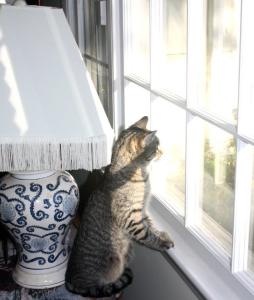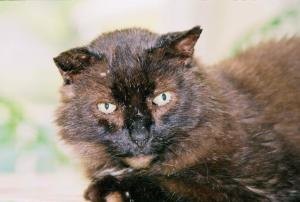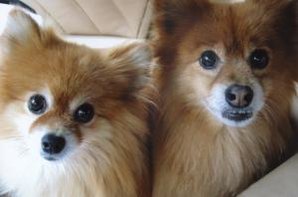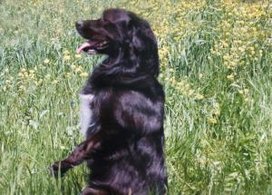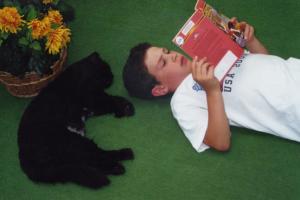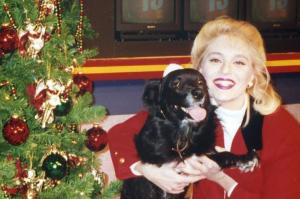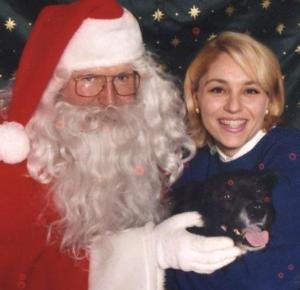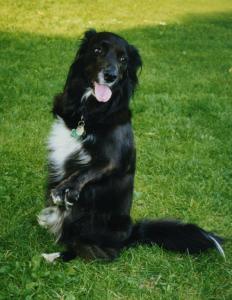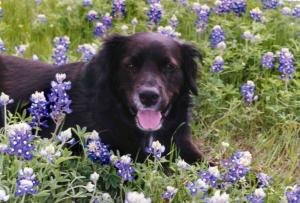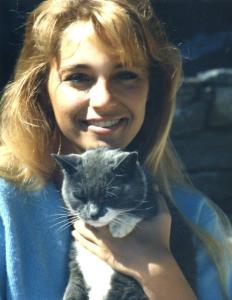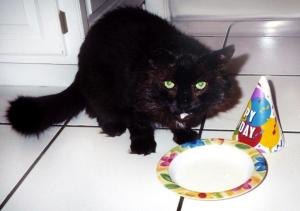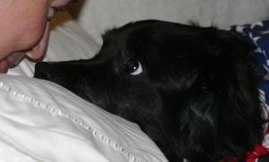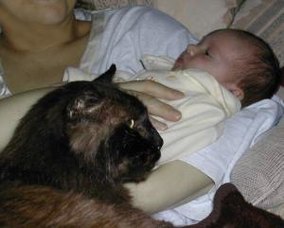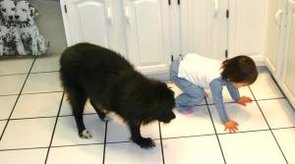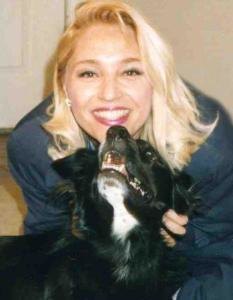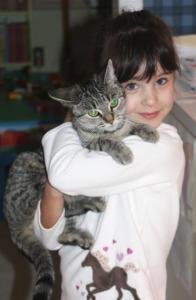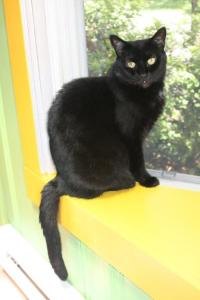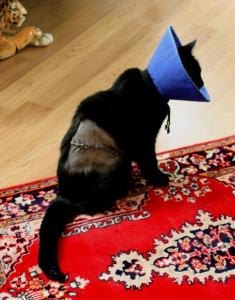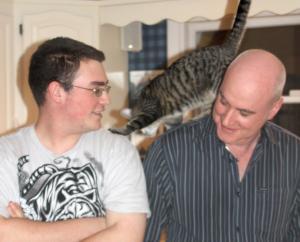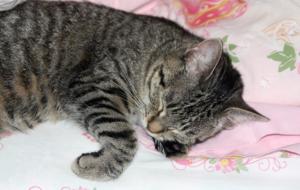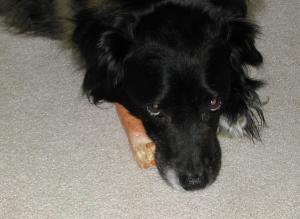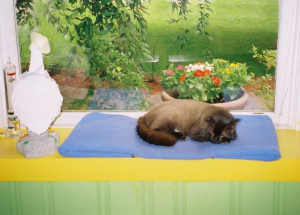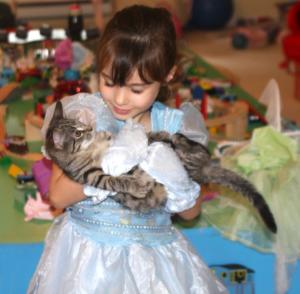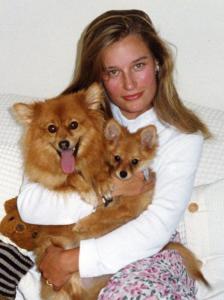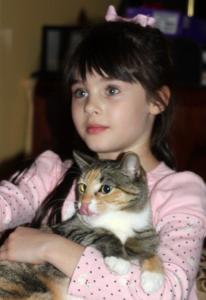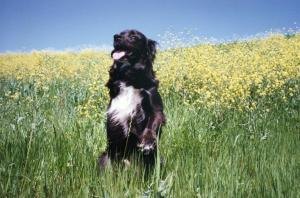 We spent many beautiful years with Moussie, and when he passed away, a huge part of my heart went with him. (Getting the worst news ever from the vet on my 42nd birthday)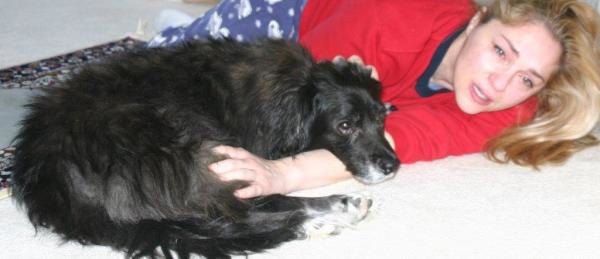 Saying our good-byes.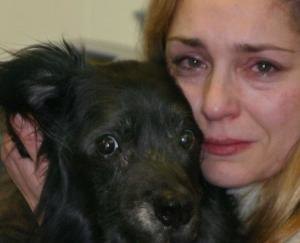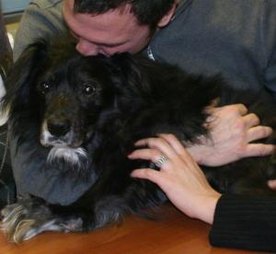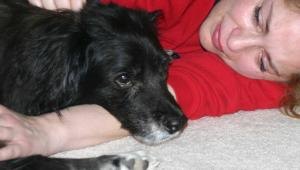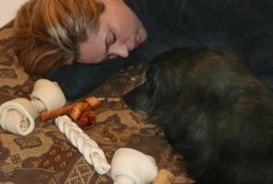 Days of yesteryear…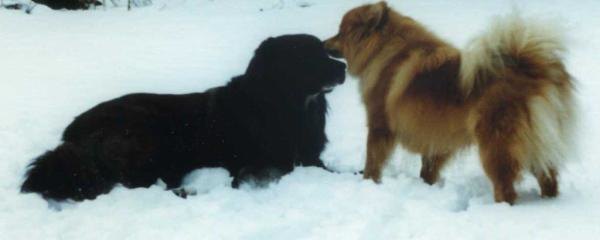 The final goodbye 🙁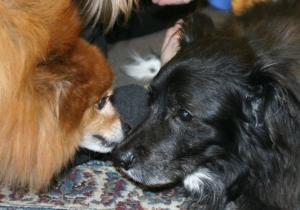 Shattered and lying in bed, I wrote Moussie a letter that raw and painful day he crossed over Rainbow Bridge waiting till I would once again embrace him in my arms. I didn't know my husband found the letter on my laptop and built an entire website dedicated to Moussie around it! Www.MoussieTales.com People wrote the loveliest comments on his Remembrance Page, thank you all!
The Bright SpotTM

– Our darling Moussebaby brought us years & years of joy. For that, we are forever grateful. When our neighbor brought us The Rainbow Bridge poem, it was the only thing that eventually comforted me. Picturing Moussie running freely without pain, the wind flapping about his beautiful soft ears, eased my pain. Until I hug you again, rest my sweet, precious Moussie. I love you!!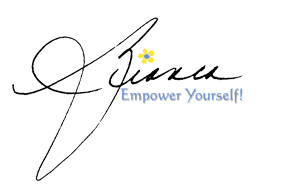 Friday, June 8, 2012 by
Bianca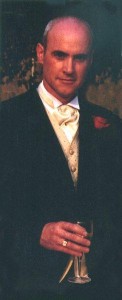 Happy Birthday, Darling
Whether my dear husband is busy
at Gotham City's Sherry-Netherland's Doubles on 5th Ave sweeping ladies off their feet…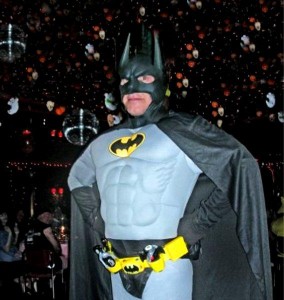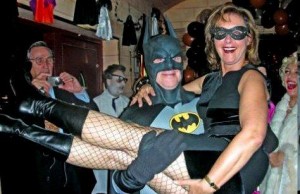 or me off mine…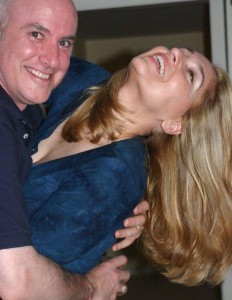 … giving speeches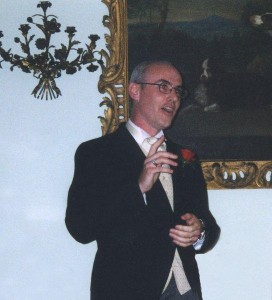 or playing Cricket…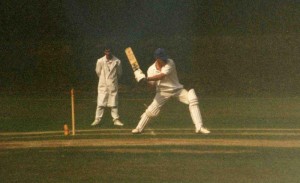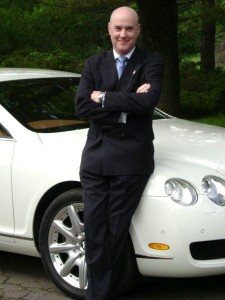 chillin' or racing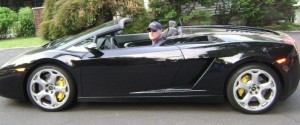 giving sweet baby kisses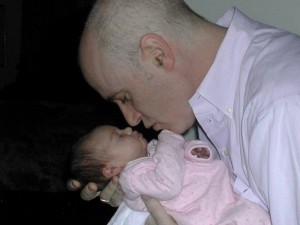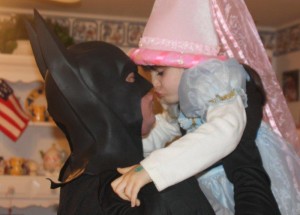 and super Daddy hugs…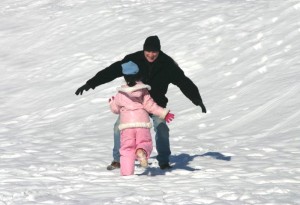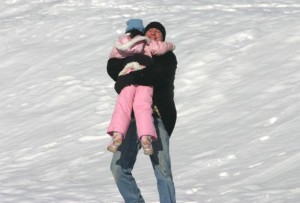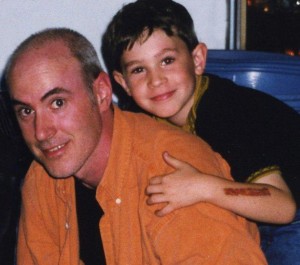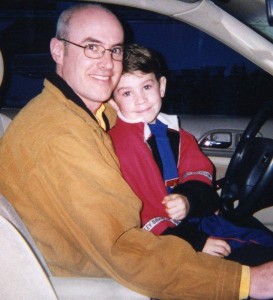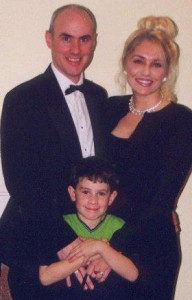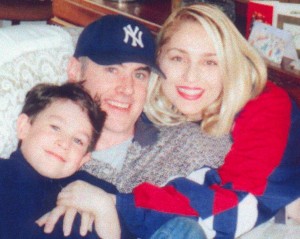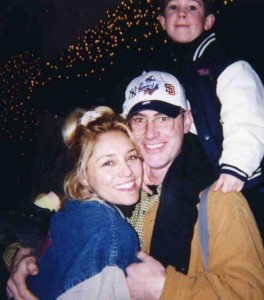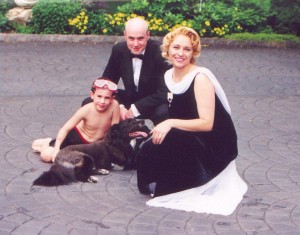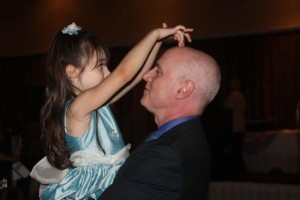 …corporate by weekday and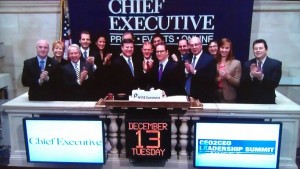 Hearth Warrior by weekend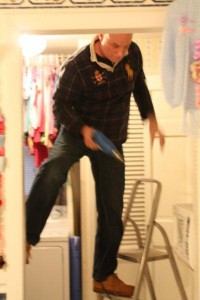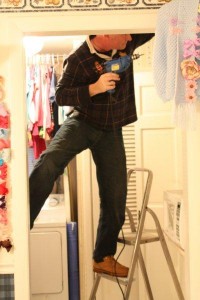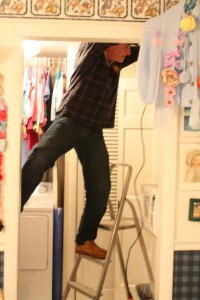 (God, I love those legs!)
…and whether he's playing peacefully or keeping the peace,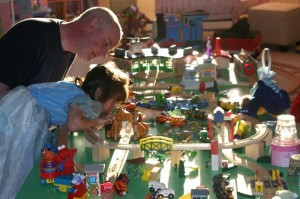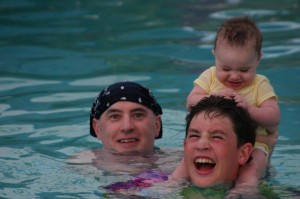 up in the sky or under water,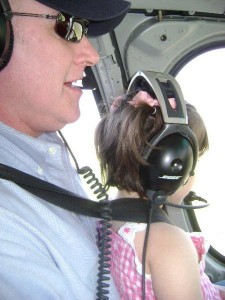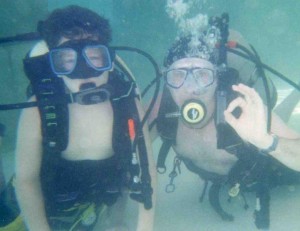 dressed up…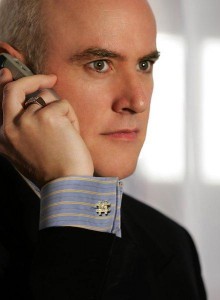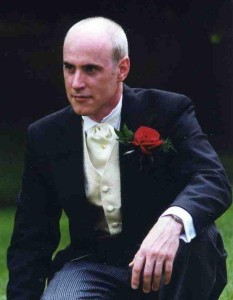 dressed down, OR…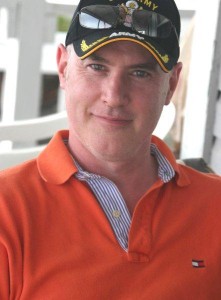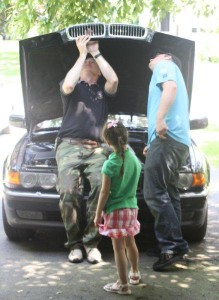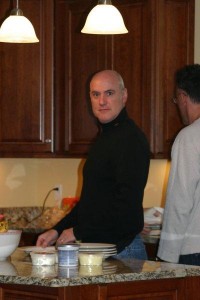 barely dressed…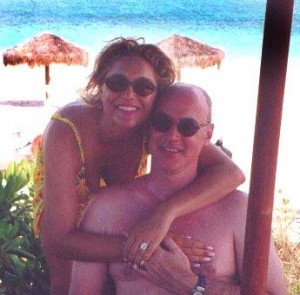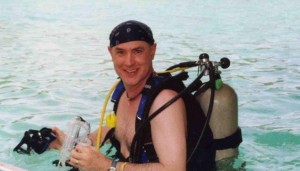 Phillip is funny and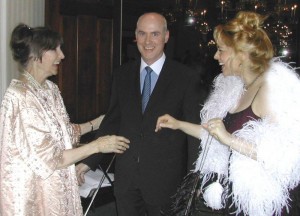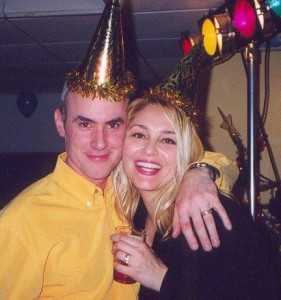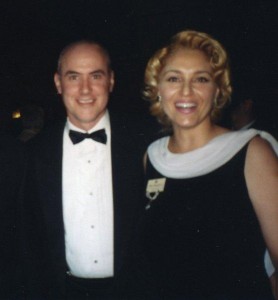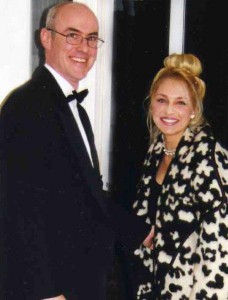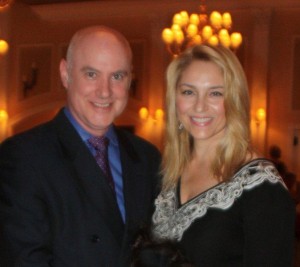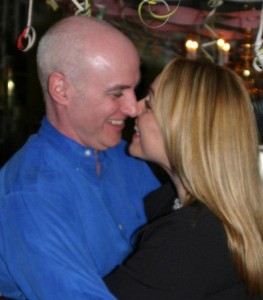 great fun to be around.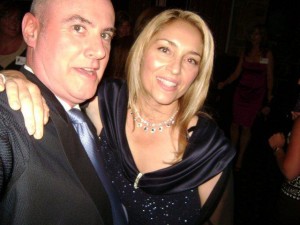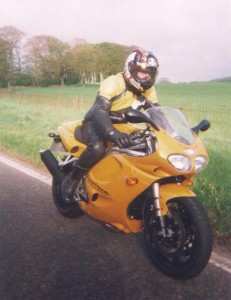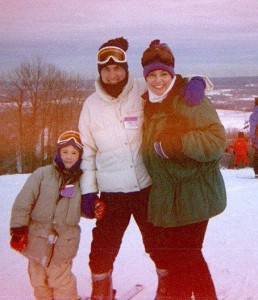 A wonderful father,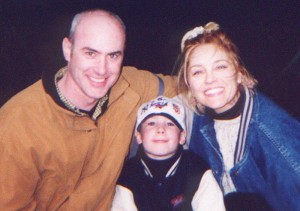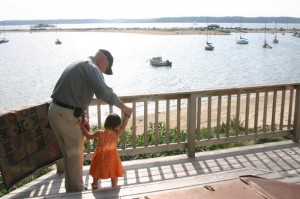 an animal lover and protector,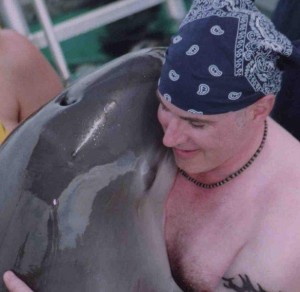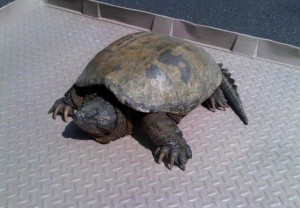 a loving husband and great friend to all who know him, I am proud to be his wife, his lifelong partner, his other half.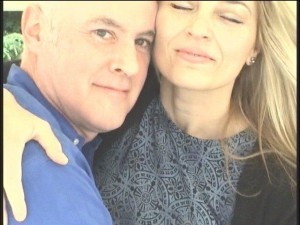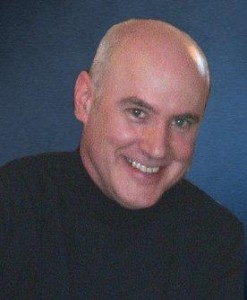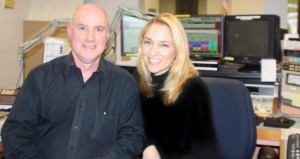 I'm also proud to work together as co-hosts on our Live radio show, "Let's Talk!" about Life, Love and Parenting archived on this site after each show for your listening convenience.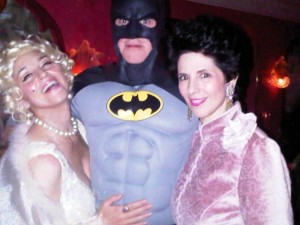 The Bright SpotTM 

– I could not think of a better person to take this life journey with! Take a moment to think of all the reasons you love your special someone and go give that person a big kiss! I've just finished this story and am looking for my Batman, my Caped Crusader, my darling to give him a big smooch!  😉 b