Wednesday, June 8, 2016 by
Bianca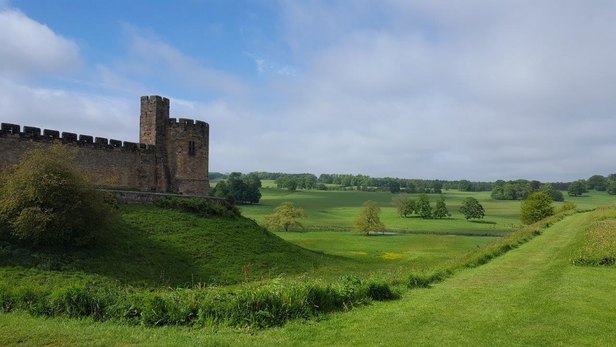 This gorgeous English countryside was captured on my cell phone! Breathtaking. Lush. So British.
During our 2-week trip to Europe to visit family, we went with some good friends to Northumberland.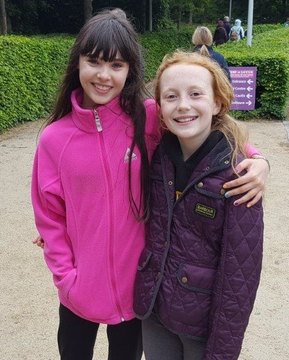 The girls loved that parts of Downton Abbey and Harry Potter were filmed here at Alnwick Castle.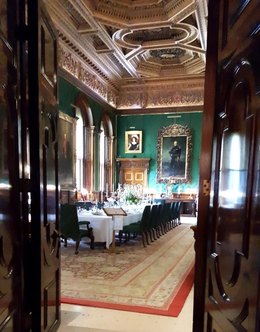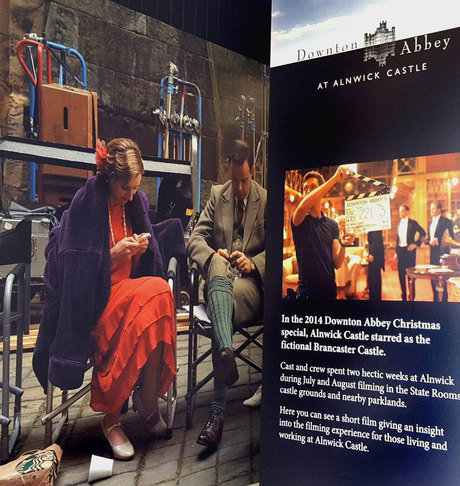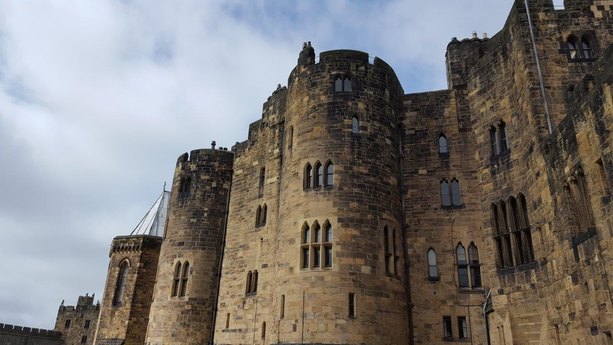 Lots to do here including bamboo mazes, ventures through the magic fairy gardens, the famous Poison Garden and, of course, flying broomstick classes!!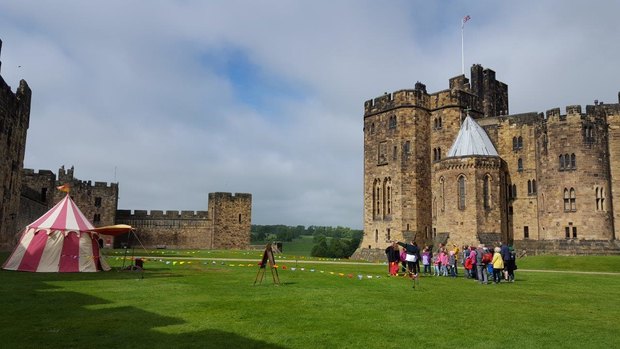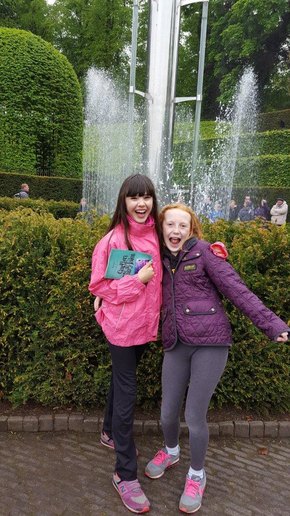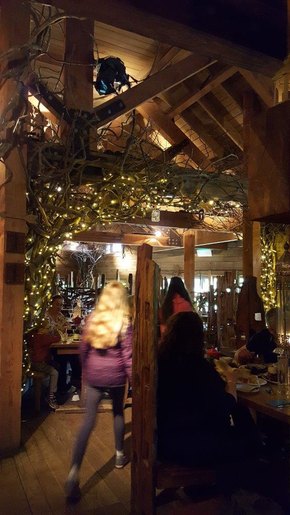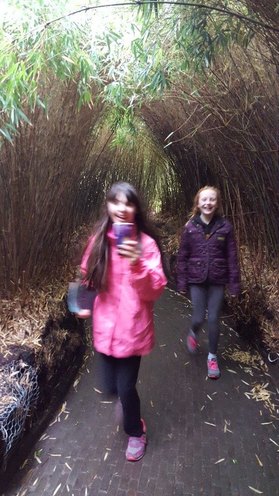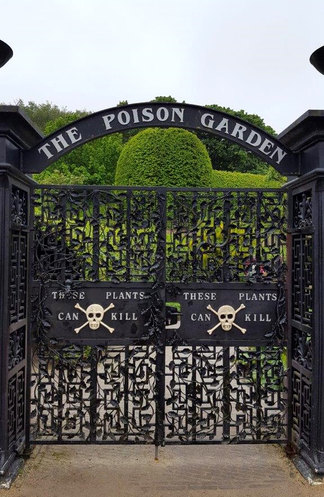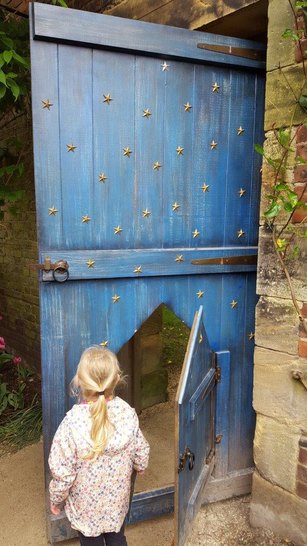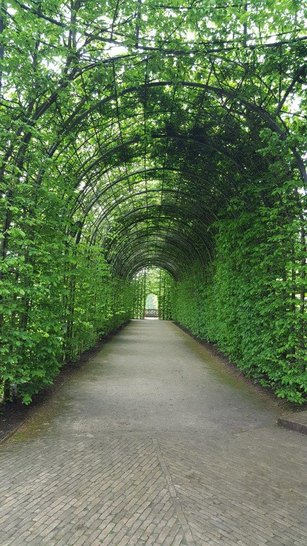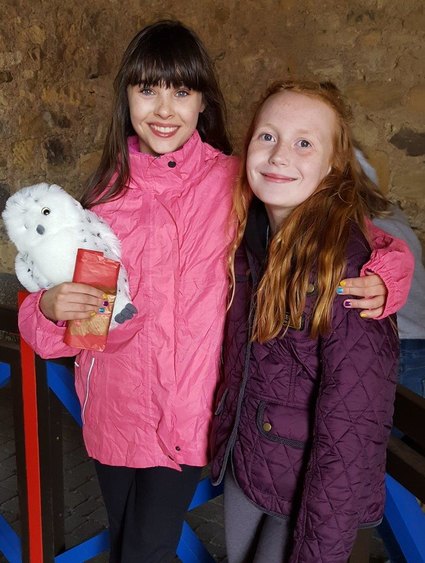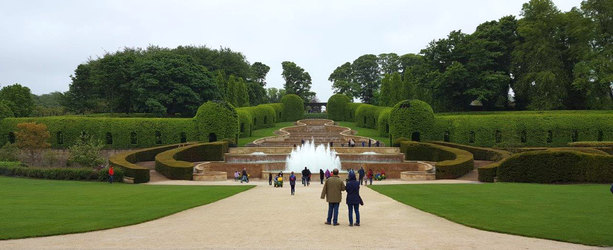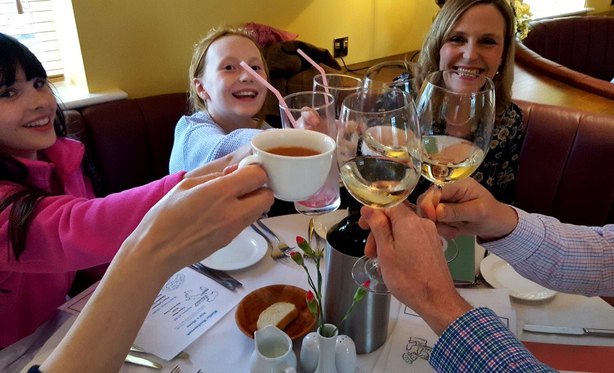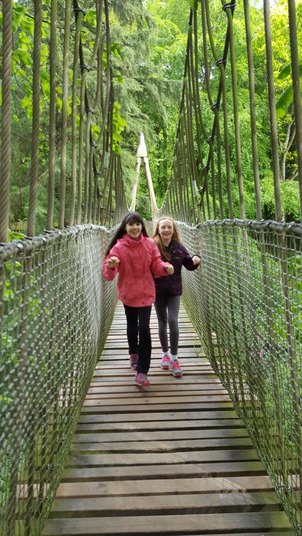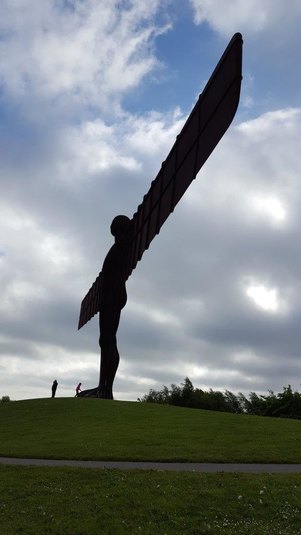 On our way back to Grandma's, we pulled off the highway to see the Angel of the North, a massive copper & steel statue in Newcastle Gateshead, believed to be the largest angel sculpture on the planet. The wingspan reaches wider than a jumbo jet and the angel stands 65 feet high, more than 4 double-decker buses! We've seen her on the hillside from the highway for over 15 years. This ride home, we actually pulled off the exit and made time to visit. Those are the life-changing things we have found we do facing this awful journey of cancer, click: Kicking Cancer!
Yes, actually seizing the day and doing what we wish at a moment's notice because no one knows how many moments we all have.  More than 150,000 people visit each year. This year, we're one of those people.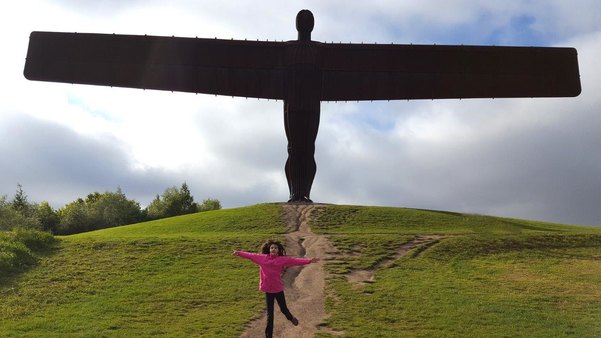 The Bright Spot – Visiting family & friends…and pulling off the highway to really seize the day!!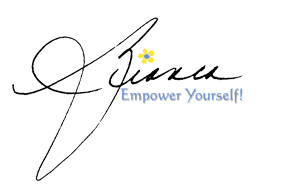 Saturday, April 18, 2015 by
Bianca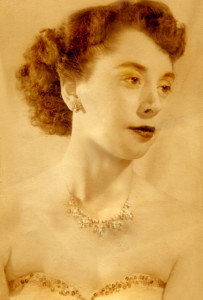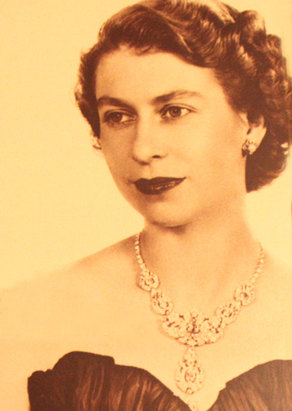 Blessed with lovely skin & timeless English beauty, my mother-in-law, Grace, and the Queen have always borne a striking resemblance. A woman ahead of her time, Grace, always gave new things a shot.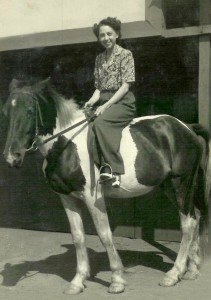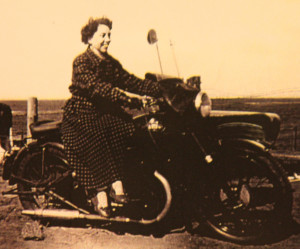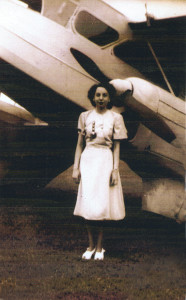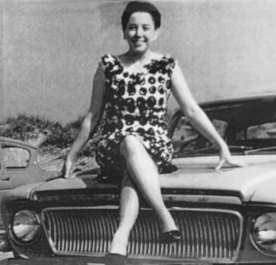 And nothing slows her down! Approaching 90, she has a personal trainer at the gym, Skypes us every Saturday without fail, uploads her digital images to her hard drive and e-mails family nearly every day.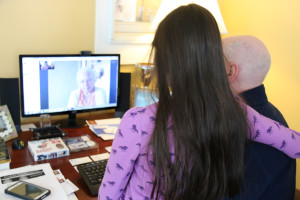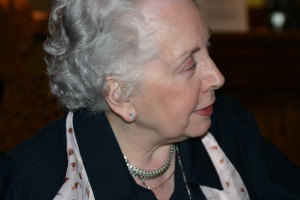 The epitome of Englishness, she is gracious, discreet and always polite. During tough or sad times, Grace keeps a stiff upper lip and her chin up.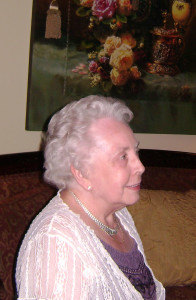 Her mainstay, of course, is proper English tea. It must steep in a         silver pot and the teacup must have a white interior.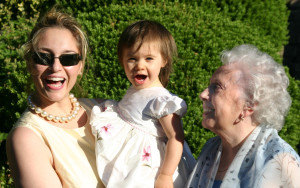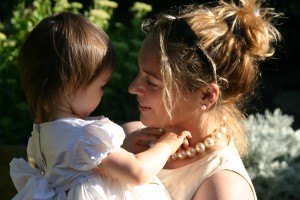 She keeps her gardener busy and has redecorated parts of her home four times in the past 10 years.
In Grandma's Gardens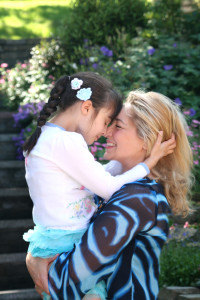 :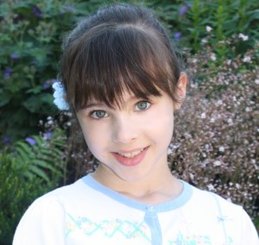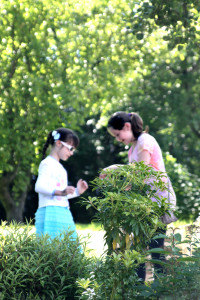 Young Grace: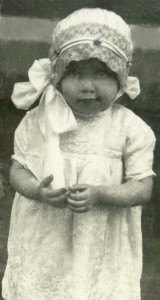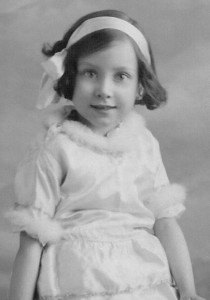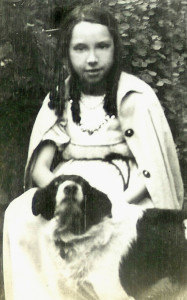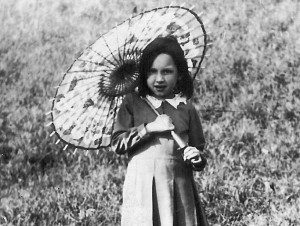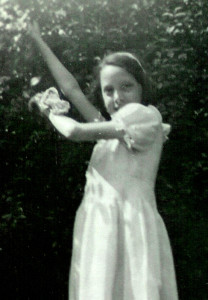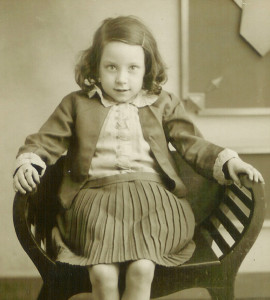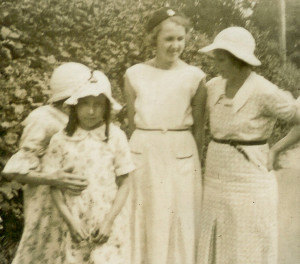 Grace is an avid reader & animal lover. She enjoyed many years dancing with her dashing husband, Geoff, whom she misses very much.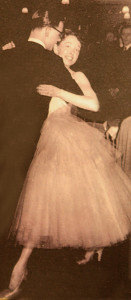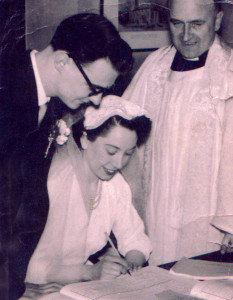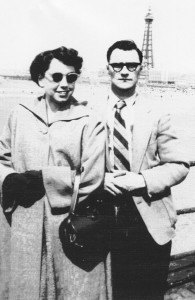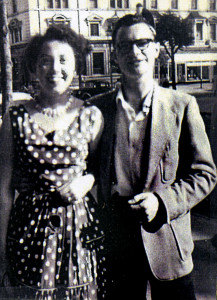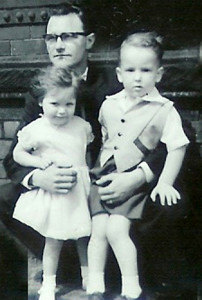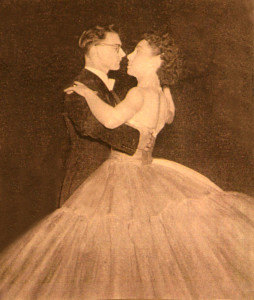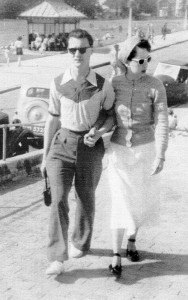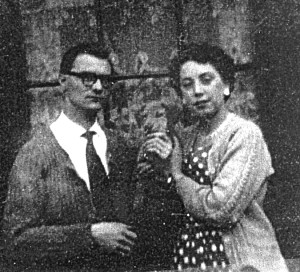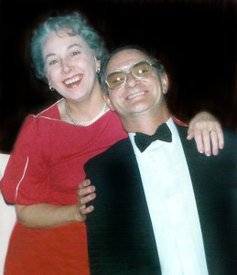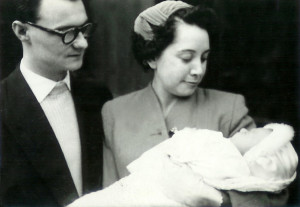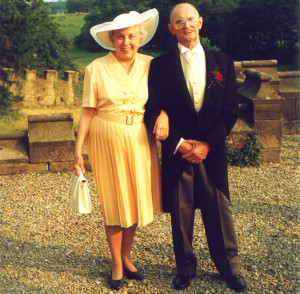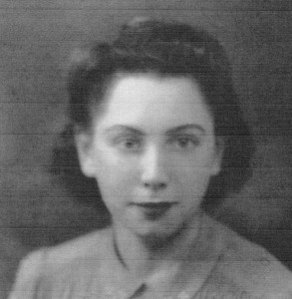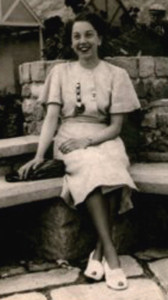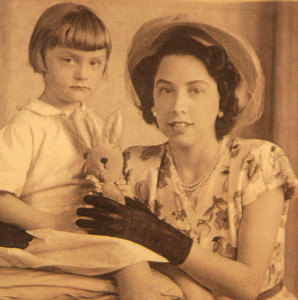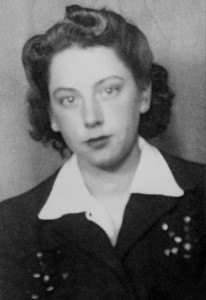 I've learned lots of things from my mother-in-law over the years, from baby tips and awesome authors to food advice, fabric care and beauty tips.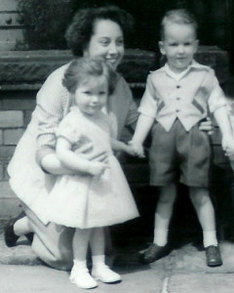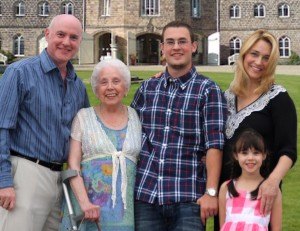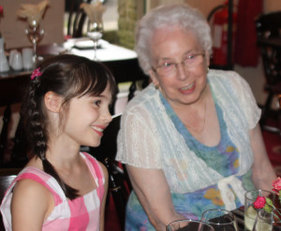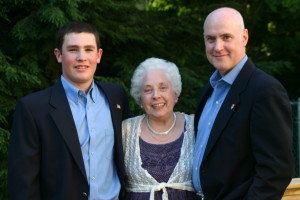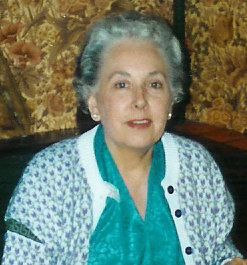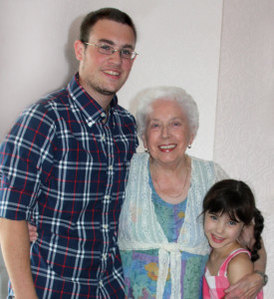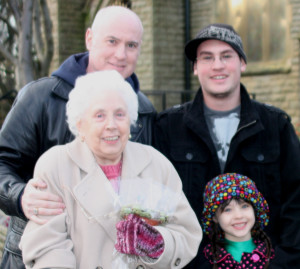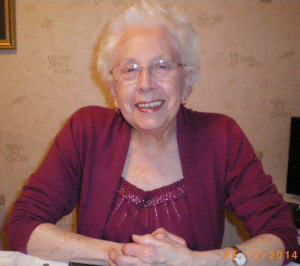 One of my favorite gifts from my mother-in-law was this beautiful statue sent from England shortly before I gave birth to our daughter.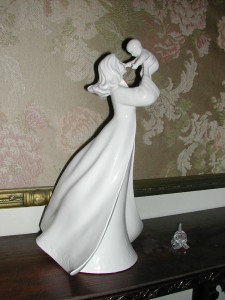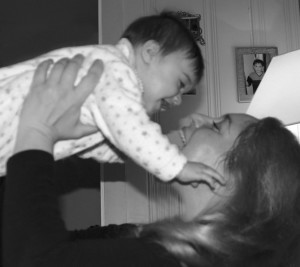 A few months old (above)            4 years old (below)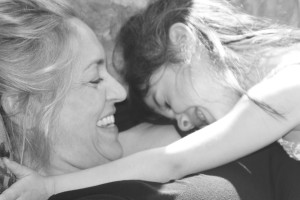 To avoid arthritis in her hands, Grace knits and knits and knits. Beautiful sweaters and hats and any request our little one desires.
I mean any! Like the day our 7-year-old said, "Grandma, can you please knit me a cuttlefish & grimpoteuthis?" And in short order, the beautiful cuddly sea creatures arrived in the gift package made with grandmother's loving hands. A whole array of knitted marine life: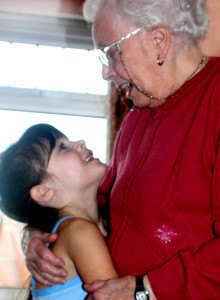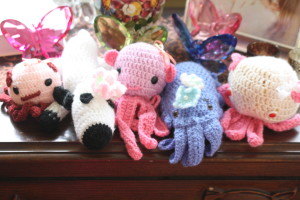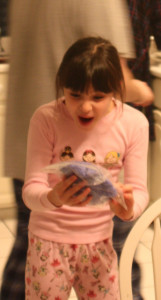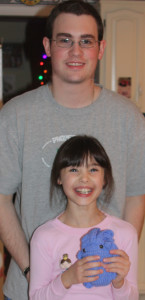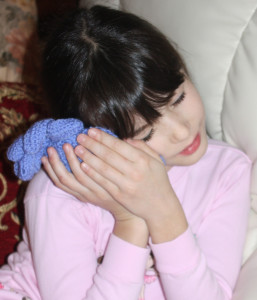 Knitted headbands & sweaters, ballerina shrugs and ponytail hats!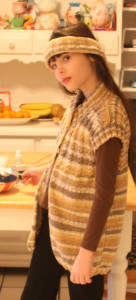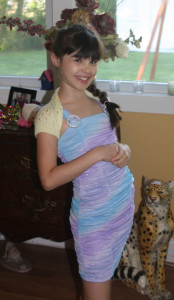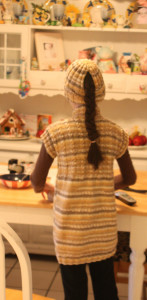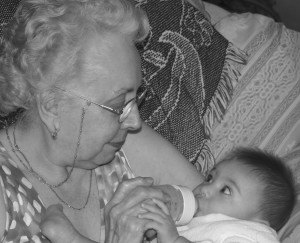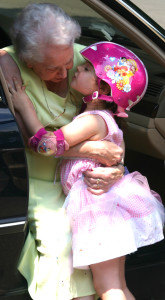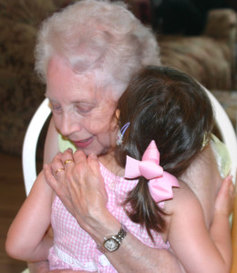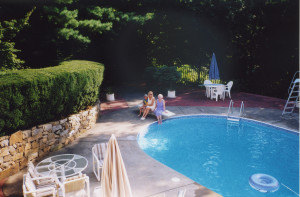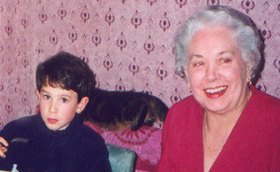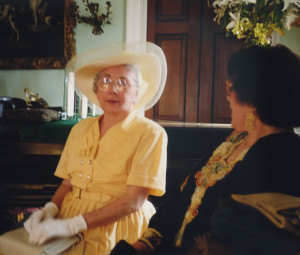 The loss of her beloved husband took a toll on her but did not stop Grace from living life. She hopped on a plane to surprise my husband for his birthday and stayed for Christmas that year.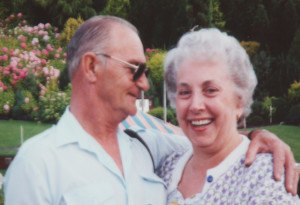 Grace flew over every summer to stay with us. In 2001, my Mom took Grace and me to Mohegan Sun, the big casino upstate for a grand shebang before my mother-in-law headed back to England. It was the 1st time she visited a casino. My husband warned, "My mother may weary, don't stay out late."
Honestly, nothing wearied her the past 8 decades… so when I arrived home at 4 AM with two happy grandmas, my husband was speechless. Not only did his mother have a marvelous time, she even won!
A few hours later, the towers came down and the world changed forever. Flights were canceled that week and Grace stayed with us longer that year. Phillip worked by the towers and felt the 2nd building crash to the ground. It took hours and hours and hours for him to get out of the City and back home. It was a mother's nightmare and
a wife's torment. Late that night, he finally made it home. We were grateful to be together as a family again, safe and sound.

The Bright SpotTM – A Grandma's love. Every visit with Grace has been memorable. The stories she tells, reminiscing the history of the family and her great love of Britain; she is a treasure in our lives and all who know her.
My mother-in-law and the Queen were born the same year…Grace is our very own queen xoxo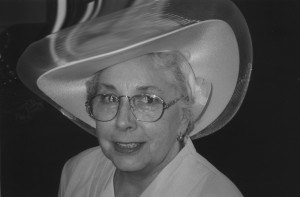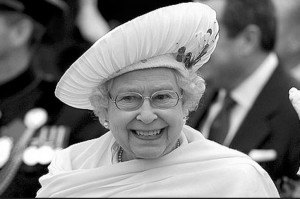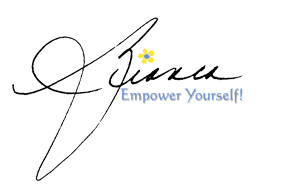 Thursday, September 22, 2011 by
Bianca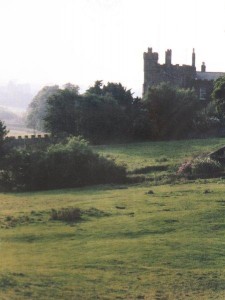 On our anniversary we renewed our vows at the 14th century castle where we wed years ago (below). The weather was glorious, the English gardens in full bloom, our hearts were full.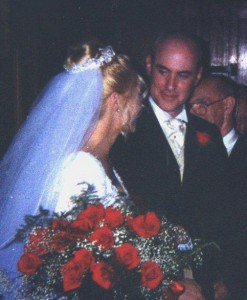 This summer, we enjoyed more than 1,300 miles of pristine landscape in the United Kingdom from Edinburgh, Scotland to Lancashire, North Yorkshire, The Penines, Northumberland, and Kingston-upon-Thames, Surrey, England.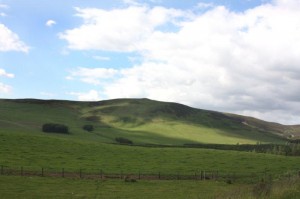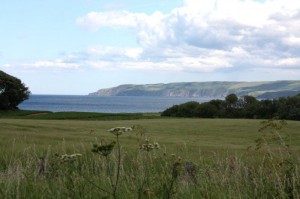 It brought back wonderful memories from years ago…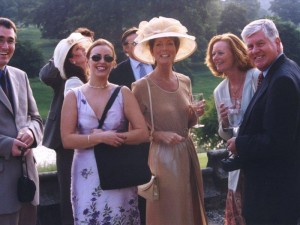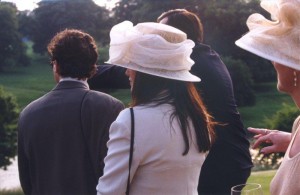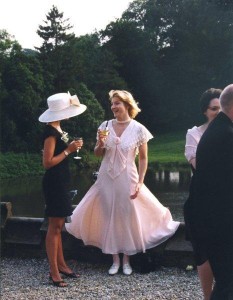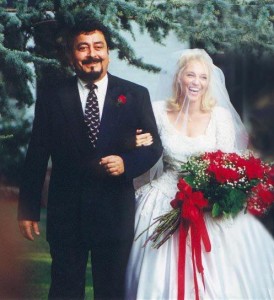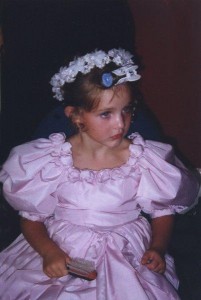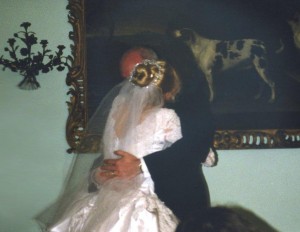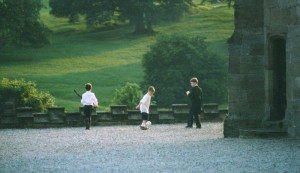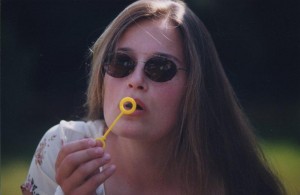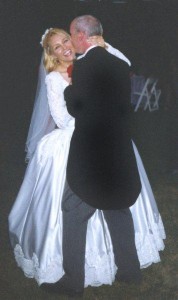 We were so pleased to celebrate our union with our family and friends
We married in the United Kingdom and again a month later in the United States. Our maid of honor, best man & bridesmaids flew back and forth for the weddings, both of which took place near sunset on the eves of full moons – that was just a pretty bonus from the Heavens!
I am also very grateful to my wonderful seamstress – who made sure every gown, dress, suit/outfit I wore at the Miss America years earlier was fitted to perfection. In England, she made sure the bustle was perfect! After all, she created it. And she made my gown glisten in candlelight and against the setting sun.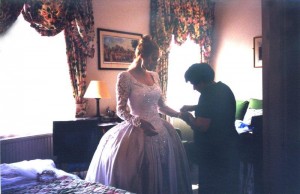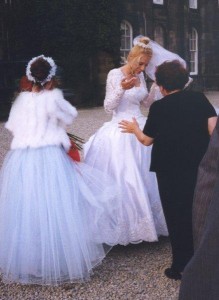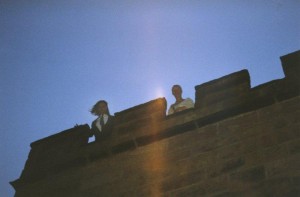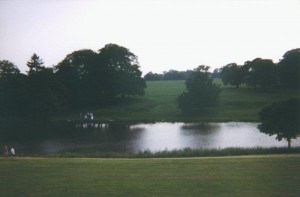 On our anniversary this trip back, we really enjoyed seeing our daughter & Goddaughter running playfully along the centuries-old wall we walked up together as newlyweds.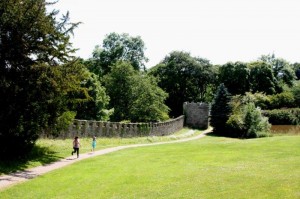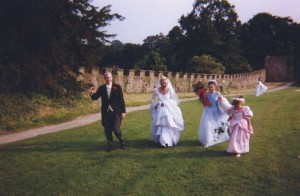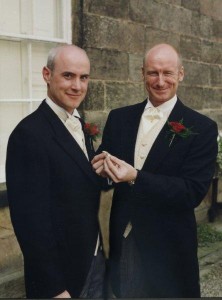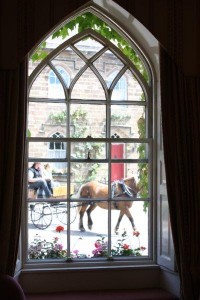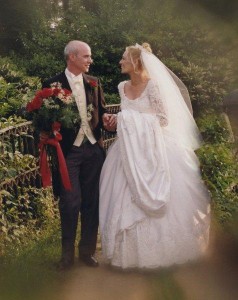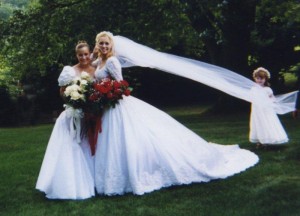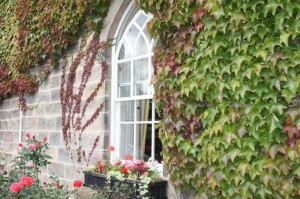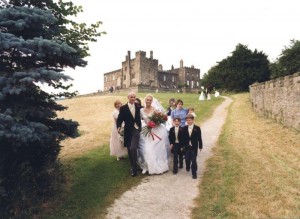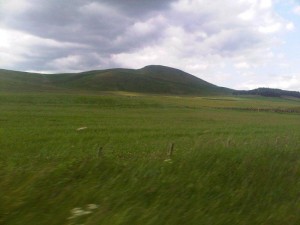 And although we enjoyed journeying throughout the Kingdom… (2000 years! Read the sign below:)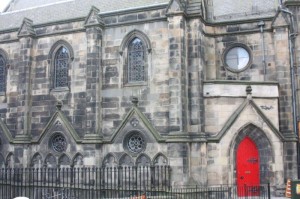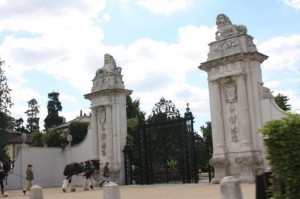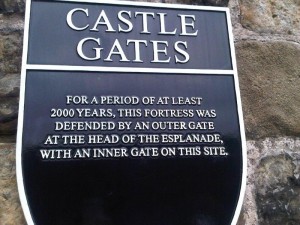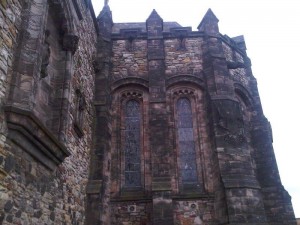 …taking carriage rides & visiting local farms where our kids could grind wheat & hand-feed horses and little lambs…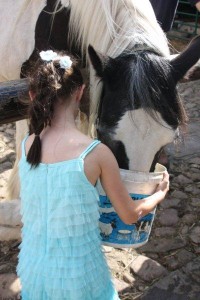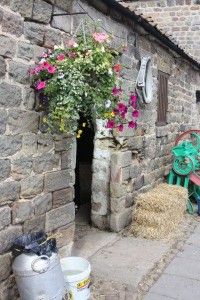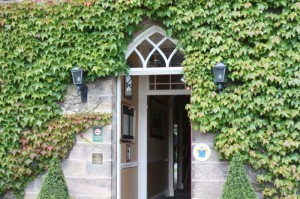 …and enjoying quaint pubs, 500-year-old canons, Scottish castle ruins,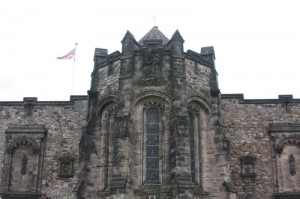 family, friends & a romantic summer to remember…
…I must say my favorite part of this year's anniversary was not the trip to Europe, but rather what we did on the "next wedding anniversary" a month later when we returned (yes, we celebrate both).
We took our little one and her friend to see the Winnie-the-Pooh animated classic in the movie theater. As we sat with the girls between us, Phillip reached over their seats to touch my arm. I smiled at him in the dark and whispered, "There's no where else I'd rather be than celebrating today with our family and Winnie-the-Pooh."
Later that evening, my mother watched Little Petal as we went out to dinner.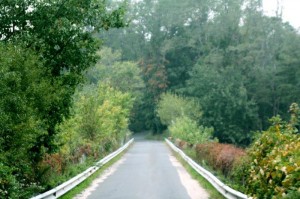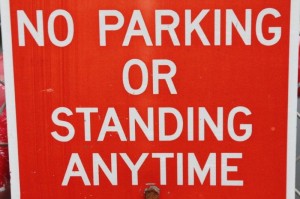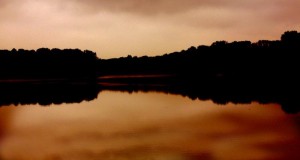 (These are photos by day/sunset are so you can see the roadway. It was pitch black when we were there. I'm sure we would have given our teen an earfull if he did this…)
On the ride home, Phillip turned onto a long single-lane road over a large lake. He turned off the engine and jumped out of the car, motioning me to follow him.
He put his arms around me and looked up, pulling me close. Stars pierced the pitch black sky; the only sound ~ the chirping of the summer crickets. The water was still, the air was warm. He kissed me and took my breath away. I felt like a teenager, blithe and carefree. With every beat of my heart, he kissed me more passionately.
Suddenly, car lights in the distance were heading our way. Our car blocked the entire single lane, and the oncoming driver would never suspect someone stopped on this quiet, dark roadway.
We scrambled as fast as we could to get into the car as the lights drew closer and closer. I grabbed my skirt around me and ran as quickly as I could to the passenger side of the car, heart pounding with excitement, fear, naughtiness.
We took off just in time and laughed giddily – I think from the nerves and the rush.
The Bright SpotTM – my husband, the love of my life! Go grab your Honey and smooch him/her! Take out some time and write down your special thoughts about why you love your wonderful someone. Renew your vows and commitment to one another. Castles and moats are great backdrops, but it's the authenticity in your words and heart that make your relationship deep. Enjoy the little things like an afternoon movie with your kids or a romantic kiss by the lake. If you are single with kids, tell your kids how special they are to you and celebrate your commitment to each other. If you are an adult, tell your parents or grandparents how much they mean to you. A vow is a pledge or promise to the one(s) you love. Life's so short, do it today.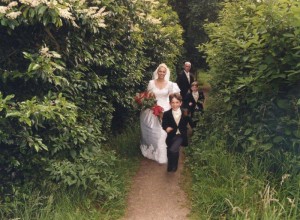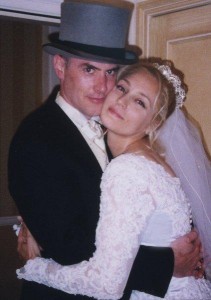 xo, b
And a double Bright SpotTM just for YOU!! Thank you to all of you who read this site. 2 million page views & counting in one year because of your support & interest in these stories, our albums, links, and the weekly interviews from our Live, call-in radio show "Let's Talk!" archived on this site for your convenience. And thank you to everyone who commented/sent e-mails on the story that follows – about how the tragedy of 9-11 affected our family and how our young son unknowingly inspired many in this nation and abroad. Thank you all!!