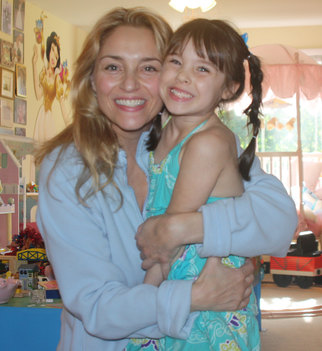 A mother picking up her child from a playdate once said to me, "I just came across your website and didn't know you had a long career on television or traveled anywhere. And here I thought you were some Fairfield County shut-in Mom because you're always with the kids and bake & craft and they come back home with cookies & stuff."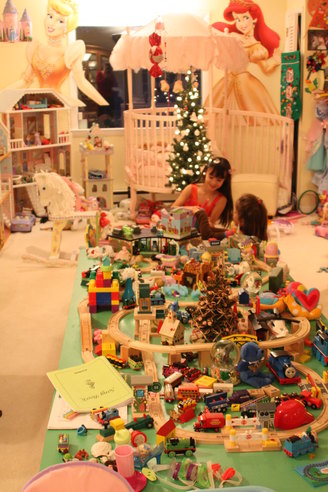 I seriously had no comeback.
I just politely ushered her and her sweet daughter out the door, brownies & artwork in hand. It's important to note here that this woman is an executive whose nanny usually picks up the lovely little girl who's been coming over for years. The Mom blurted her judgmental comment of which she certainly knew nothing about…ah, yes, one should never assume.
True, I've had an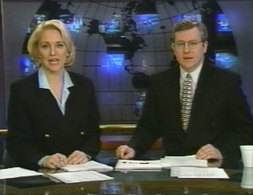 illustrious career distinguished by multiple journalism awards, blah, blah, blah. But being a mother has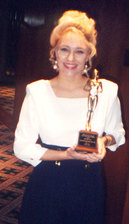 been & always will be my most important job. And true, I don't send kids back home with their homemade goodies on a paper plate saying, "Susie was such a good girl and did you know I've been to more than 60 countries over 150 times on 5 continents? Have a nice night."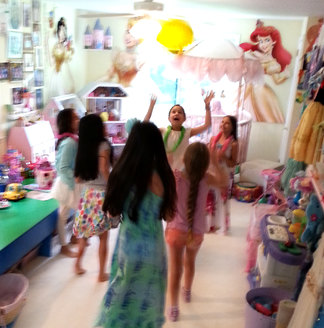 It riled me was that any Mom would think any other Mom was a "shut-in" just because she liked being home with the kids. All the kids, their friends and friends of their friends. Yeah, I like that! I like being home with my family & my pets. I've been fortunate enough to choose to stay home because I wish to. I'm grateful for it. I like that I only have to go to the radio station once a week & can write from home when the kids are in school. I don't mind if a Mom works in an office, works from home, doesn't have a job or doesn't choose to keep working. Moms should not judge one another, they should support each other & their choices.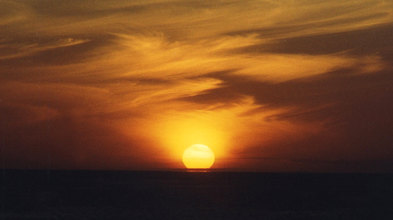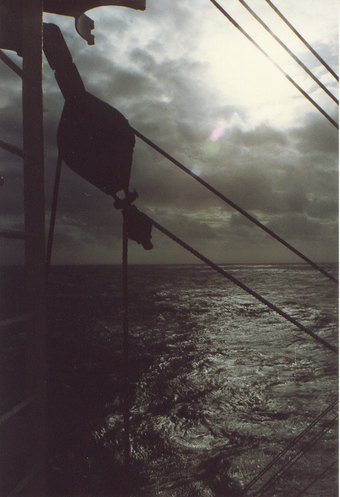 That night, memories of my travels flitted through my mind… trains, ships & air on countless flights & logging tens of thousands of miles sailing through the Adriatic Sea, Indian Ocean, Bay of Bengal, Arabian Sea, Pacific Ocean, Andaman Sea, Denmark Strait, Red Sea, English Channel, Sea of Marmara, East & South China Seas, Gulf of Alaska, Mediterranean Sea, Gulf of Aden, Suez Canal, Sea of Crete, Ionian Sea, Atlantic Ocean, Baltic Sea, crossing the International Date Line via ship, learning preventive pirate safety measures through the Suez Canal, giving a big thumbs up to our US Air Force pilots during a fly-by over our vessel in the Red Sea. Enjoying cool places like Malaysia, Egypt, China, Russia, India, Japan, Ireland, Turkey, Venezuela, Scotland, the Philippines, Germany, former Yugoslavia, Taiwan, England, Mexico, Hong Kong, Denmark, Spain, Guatemala, Sweden, islands throughout the Caribbean, and most of our own beautiful States from the top of the Haleakala Volcano in Hawaii to the bottom of the Grand Canyon in Arizona, to snowy Killington Peak in Vermont and sunny San Diego, California & most everything in between.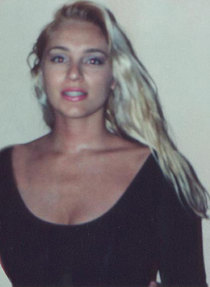 Coming from a large multicultural family, I eagerly welcome different traditions, different people, different views, and my travel experiences are packed with wonderful memories & world lessons … with a handful I'd like to forget. Sure, those are the best stories but for another time…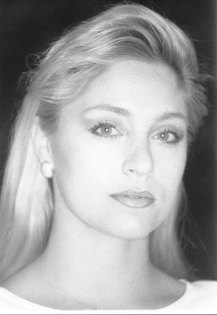 I've been a dinner guest at Parliament, a special guest at a Royal wedding, and a Thanksgiving guest in Turkey. I've enjoyed divine spa treatment on the beaches of Malaysia and wretched at the sight of travel friends drinking snake blood in Taiwan for a dare. Ewww! (Yes, they became very ill!)
I've been to Tianamen Square before the '89 crisis, to Berlin before the wall came down, to Sarajevo before the war, and to Cancun before President Reagan attended an economic summit there making that once-quiet getaway in Mexico a carousing hub for partying tourists.
I've been stuck at the top of a pyramid in Chichen Itza & stuck in a remote beach bathroom in the dark in Marbella Costa del Sol when the door handle broke…and so did the light.

I've kissed the great-great-great-great-great…on-and-on direct descendant of Christopher Columbus, a duke, and a well-known European prince who kisses like a lizard. Yuck! Traveling can be good and not so good!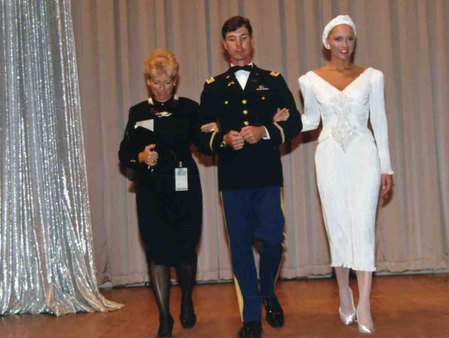 I purchased my 1st major piece of jewelry in Hong Kong along with 100 rolls of film. Yup, took a lot of pictures then, too! I've been traveling to Europe & around the world since I was just a few weeks old. So let's take a little photo journey throughout the years: GERMANY with Mom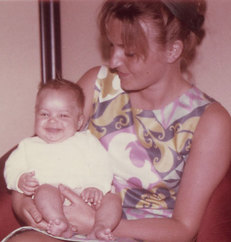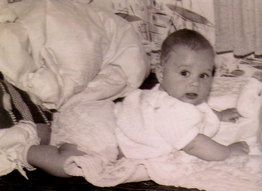 GIBRALTAR BARBADOS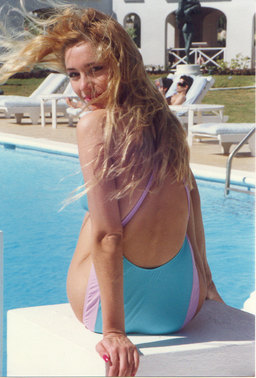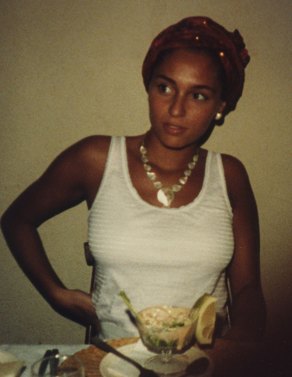 MALAYSIA – apparently I liked stripes!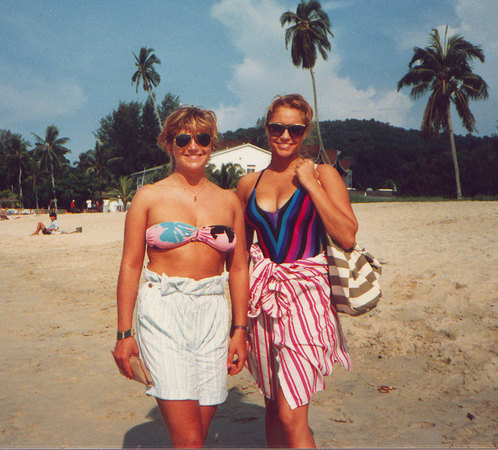 BERLIN WALL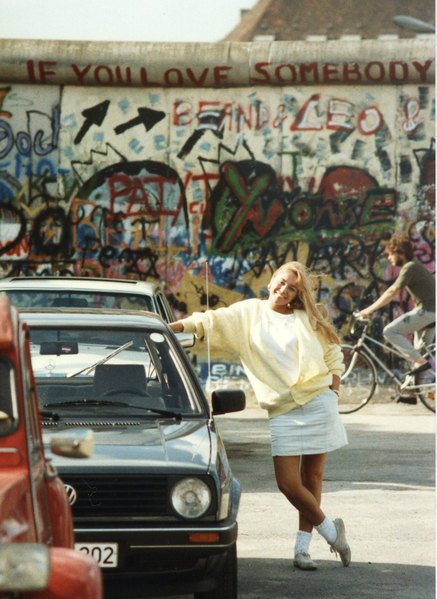 JAPAN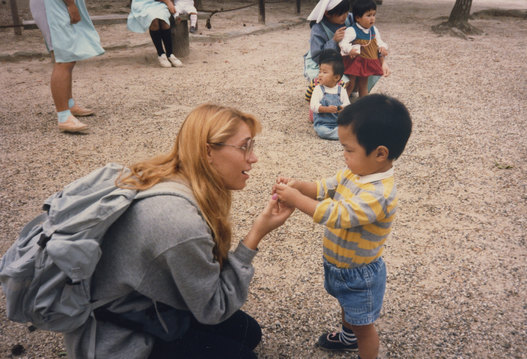 INDIA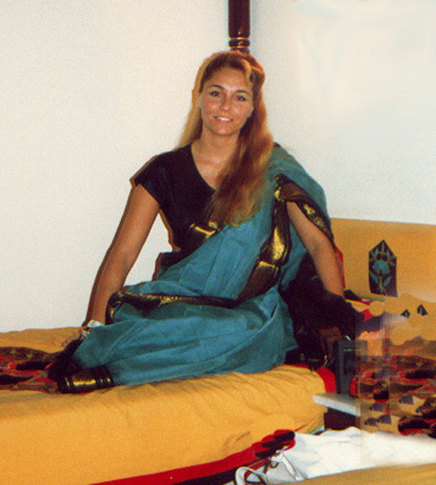 Stark contrasts in India, just a walk away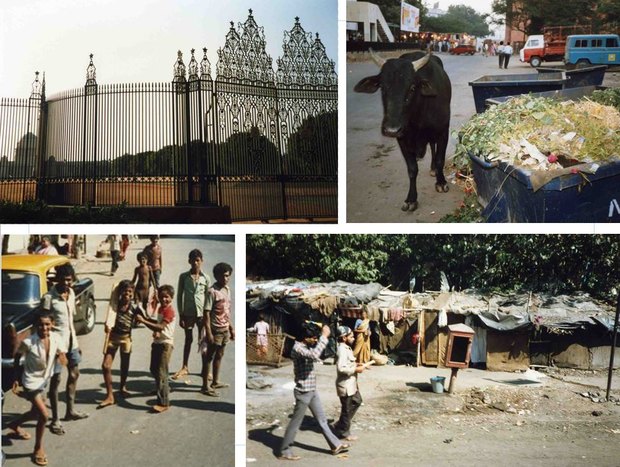 Beautiful Taj Mahal mausoleum on the Yamuna River, commissioned 1632. Sweet monkey.
And below is the Red Fort, Palace of the Mughal Emperors, AGRA, INDIA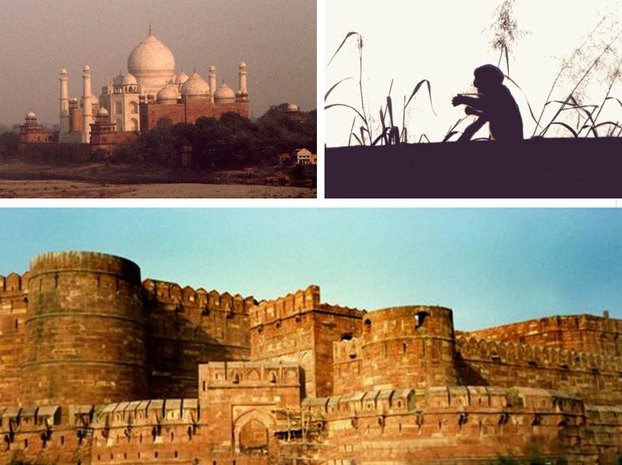 Great Wall of CHINA – Odd that we don't notice these things when we're younger but why am I standing over that mountainous edge just for a photo!?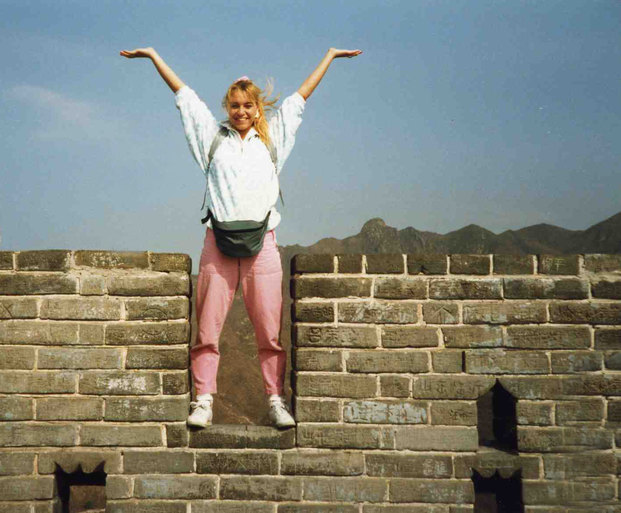 Autumnal view through the Wall's window, Graffiti on the Wall, and LOOK at those STEEP steps!!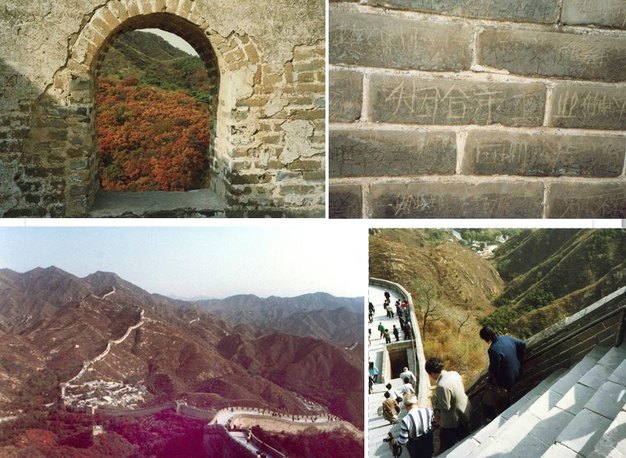 LONDON Summer Ball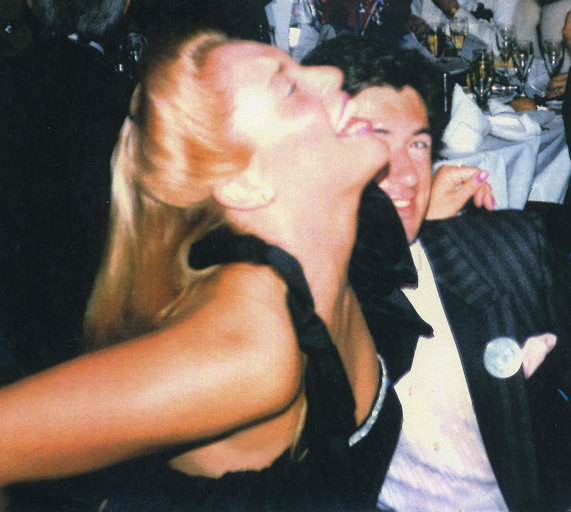 HONG KONG BOMBAY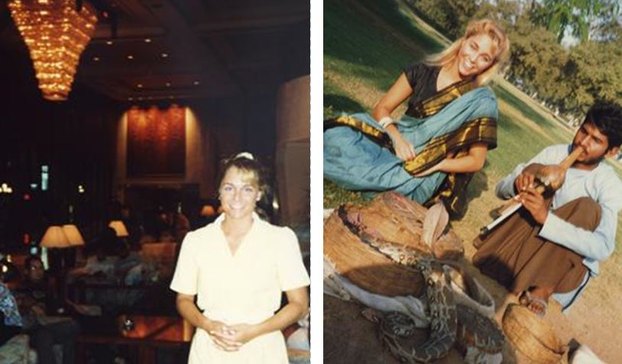 CALIFORNIA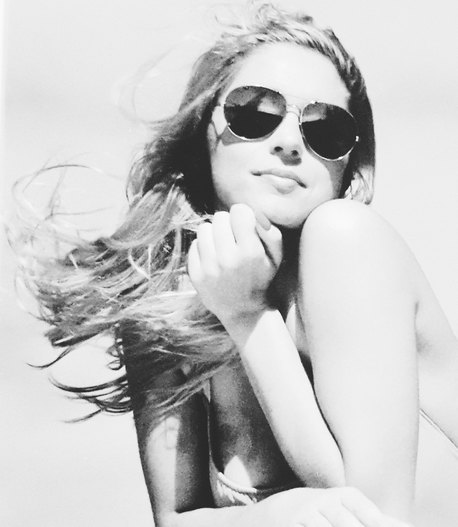 TAIWAN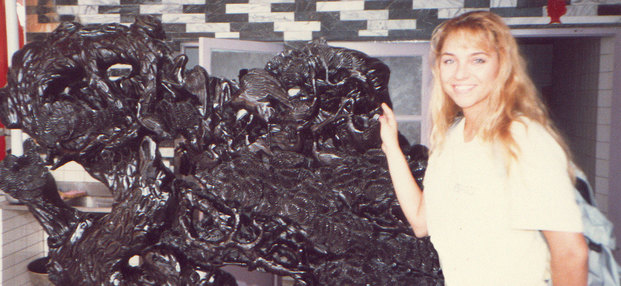 Kinsale, County Cork, IRELAND

PHILIPPINES DUBROVNIK, YUGOSLAVIA (former)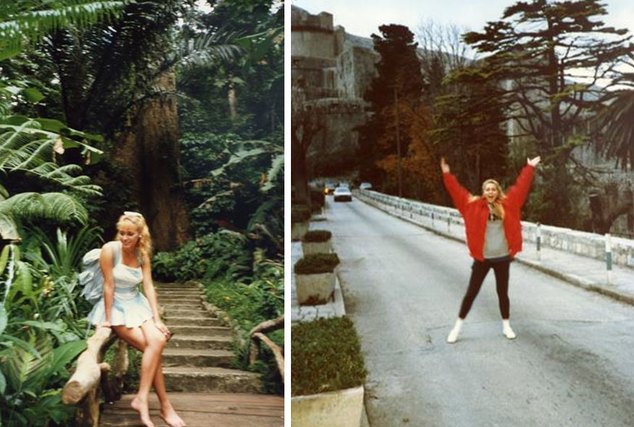 ST. MAARTEN ROYAL THEATRE LONDON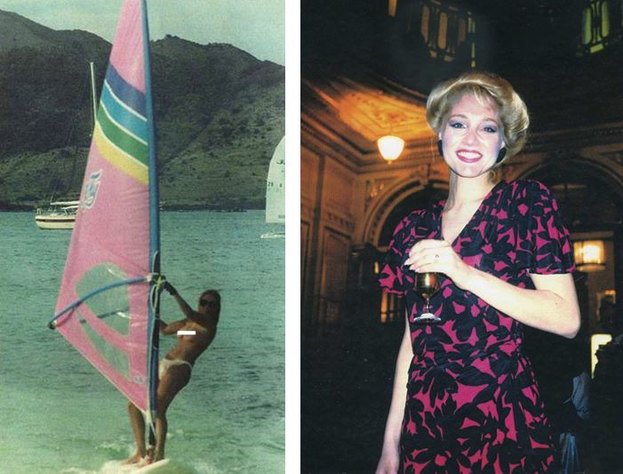 SOUTH CHINA SEA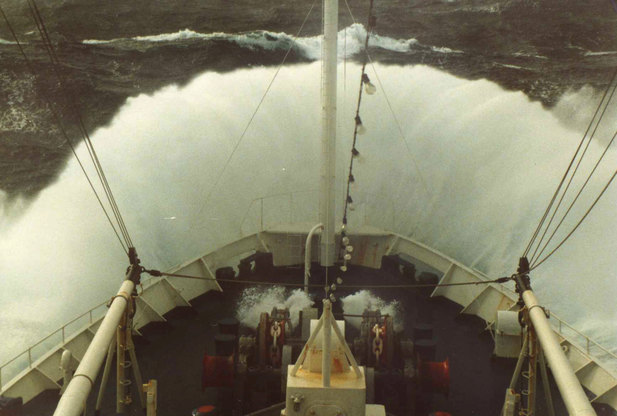 SPAIN

SEVILLA CADIZ

The GREAT EGYPTIAN PYRAMIDS at sunset…breathtaking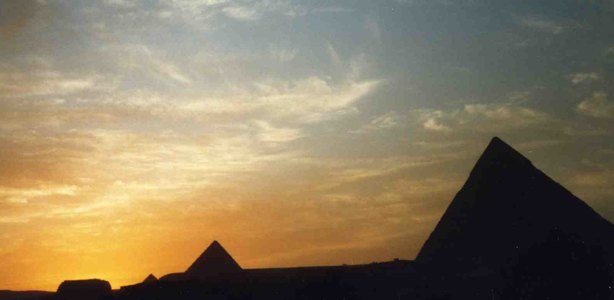 GREAT SPHINX OF GIZA, sitting on the steps in a PALACE IN EGYPT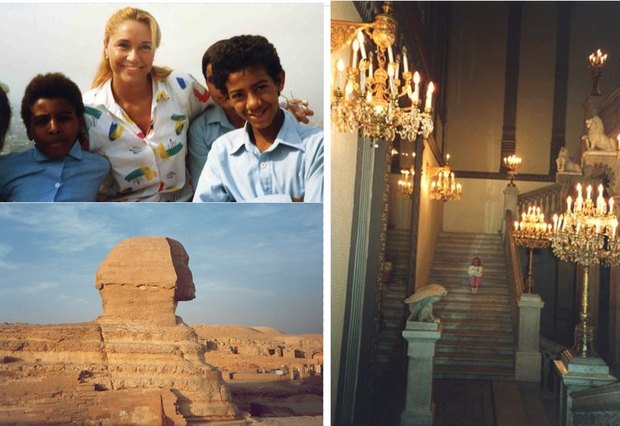 BEIJING UNIVERSITY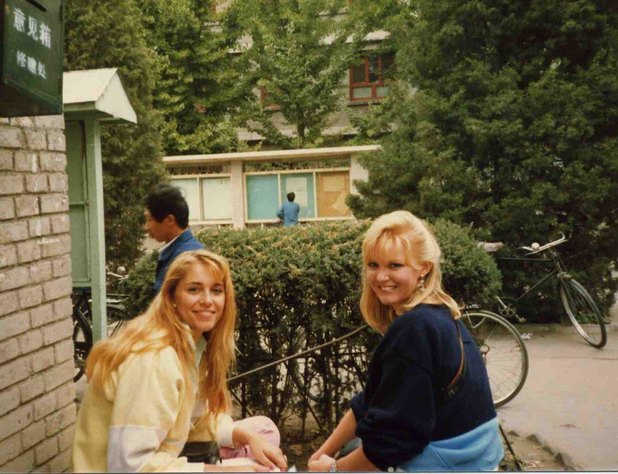 MONTREAL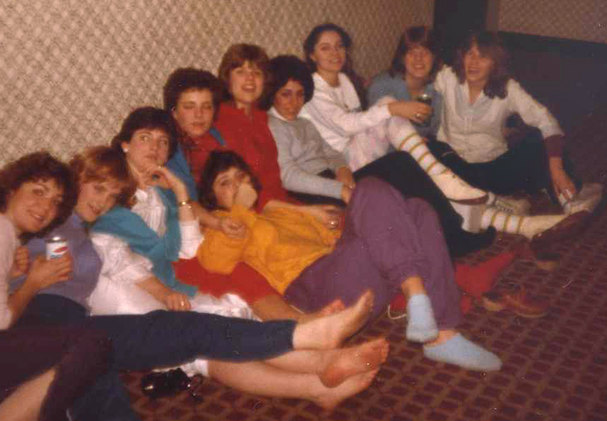 St. Basil's Cathedral. MOSCOW, RUSSIA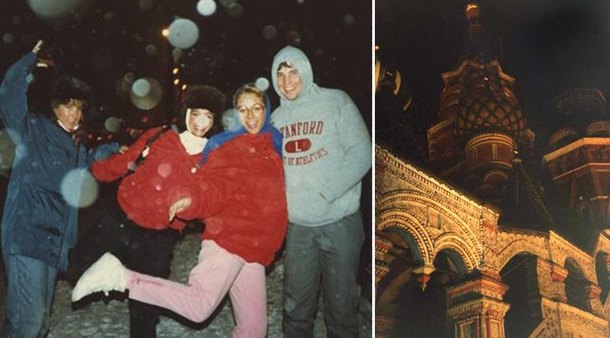 ST. PHILIP, ATLANTIC COAST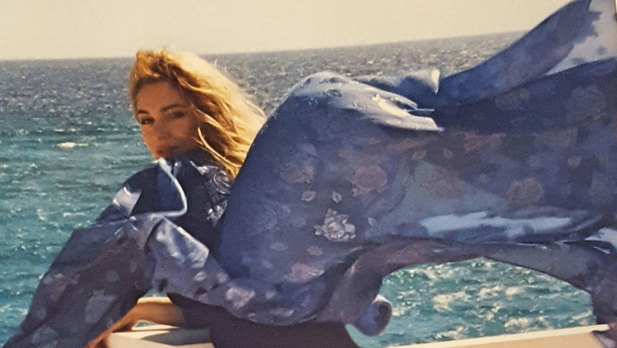 I was able to photograph the bride during their ceremony at CHIANG KAI-SHEK's MEMORIAL

VANCOUVER, BRITISH COLUMBIA PENANG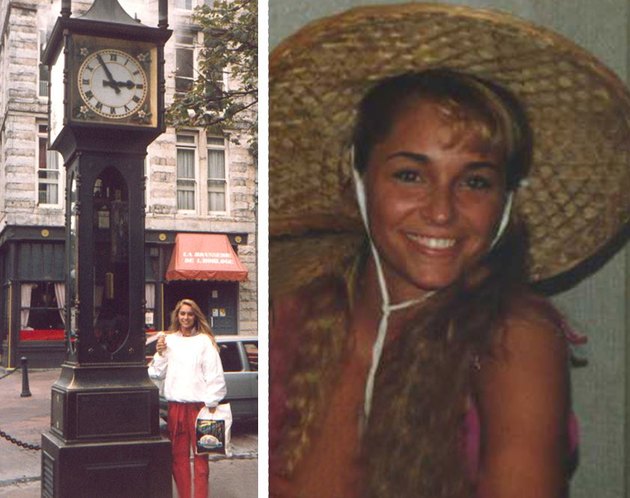 BARBADOS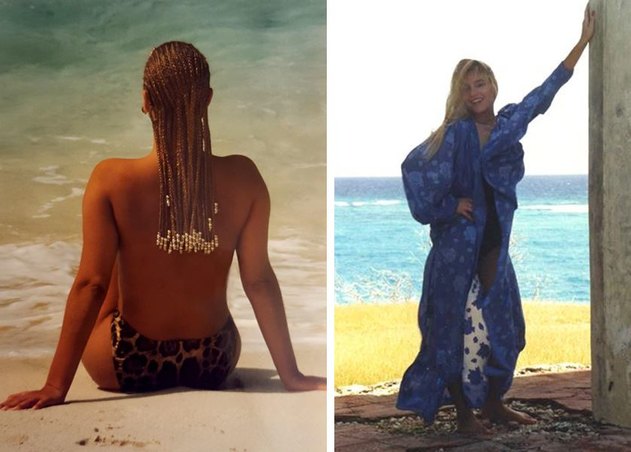 SCHLESWIG-HOLSTEIN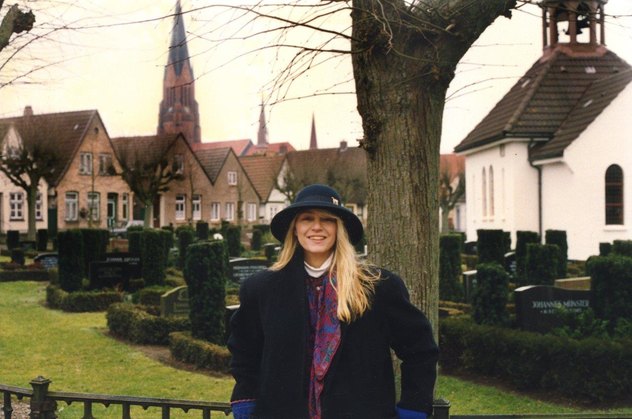 TURKEY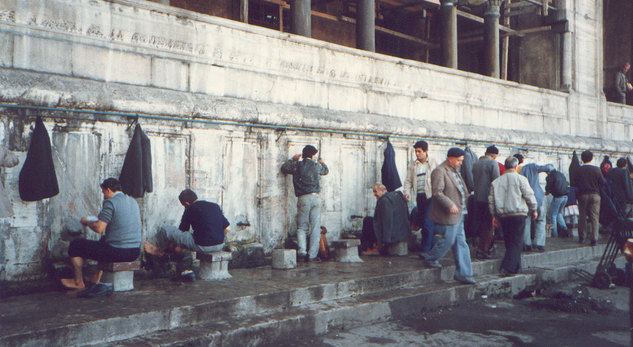 HUALIEN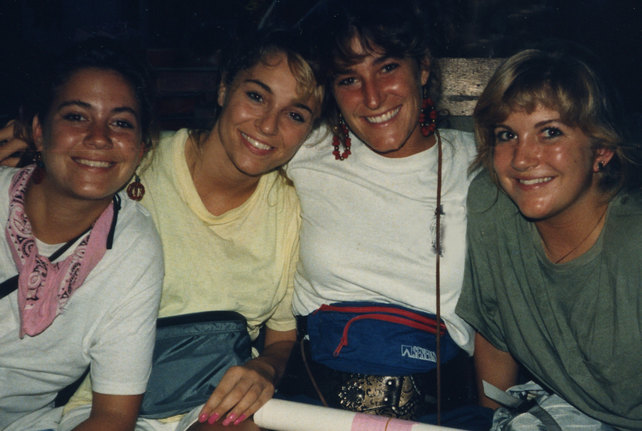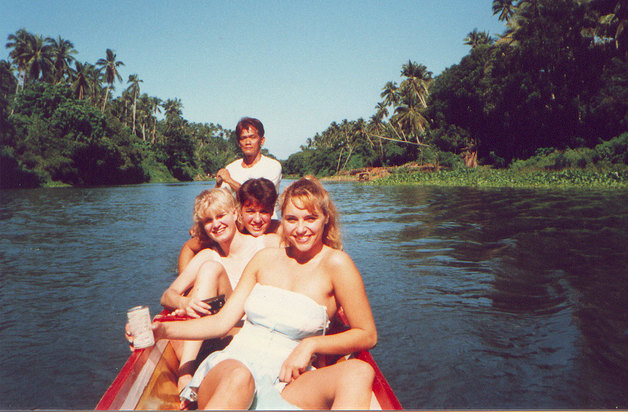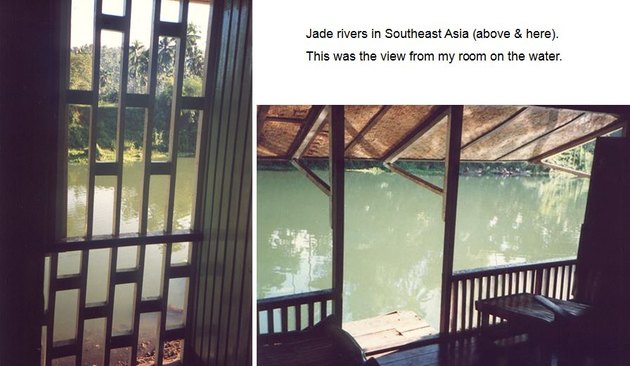 JAMAICA

OSAKA Great Pyramid – oldest of the 7 Wonders of the Ancient World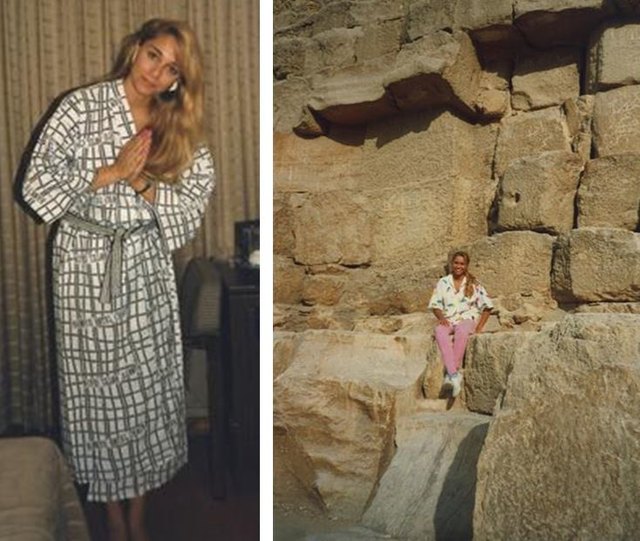 GOETEBERG, SWEDEN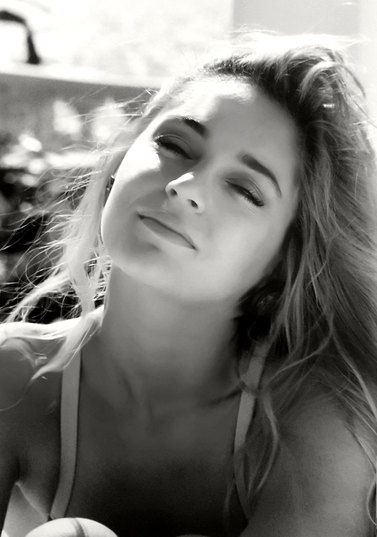 Beer from vending in KOBE….and 26 years later with my Hello Kitty backpack in SCOTLAND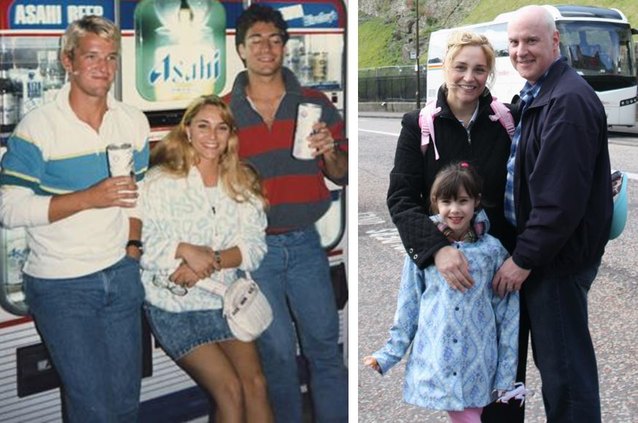 CHICAGO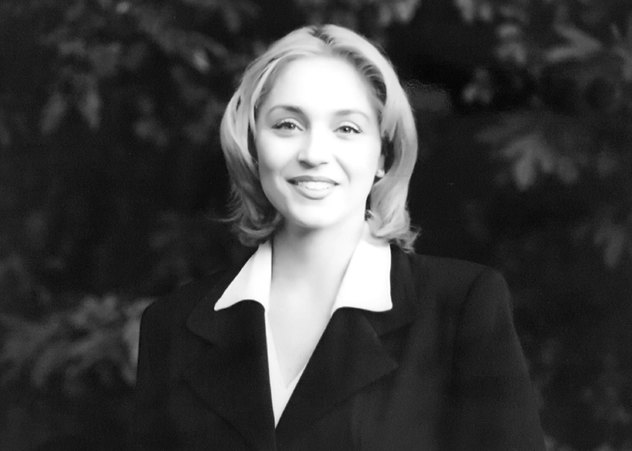 My Dad getting us on the helicopter to see the Haleakala Volcano in HAWAII & later the waterfalls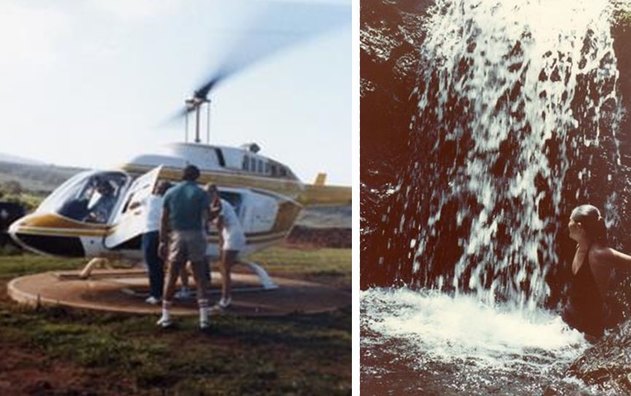 KYOTO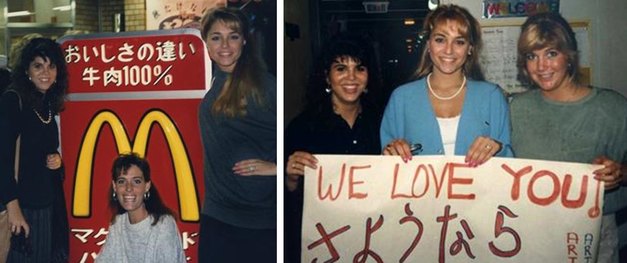 TAROKO GORGE, TAIWAN LIVERPOOL, ENGLAND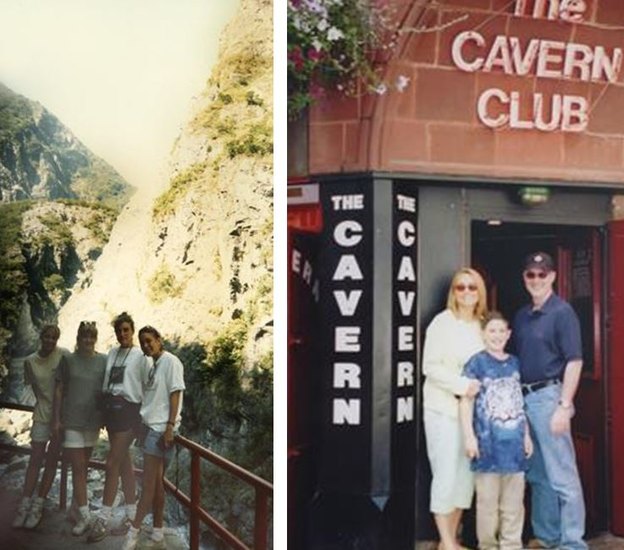 ISTANBUL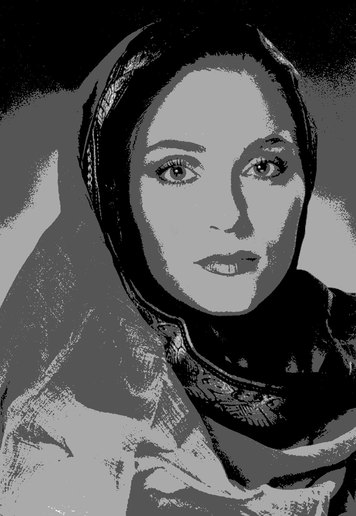 Getting stuck at the top of the CHICHEN ITZA Pyramid in MEXICO. Daddy saved me! And we left the arena immediately in tears in VENEZUELA!

PUERTO VALLARTA TIANANMEN SQUARE

MARBELLA, COSTA del SOL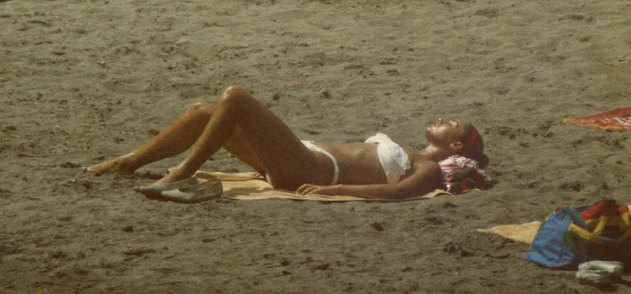 TURKS & CAICOS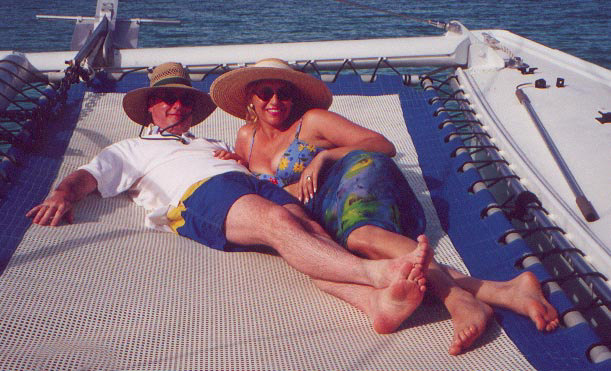 CARIBBEAN ISLANDS (my Mom snapped these shots)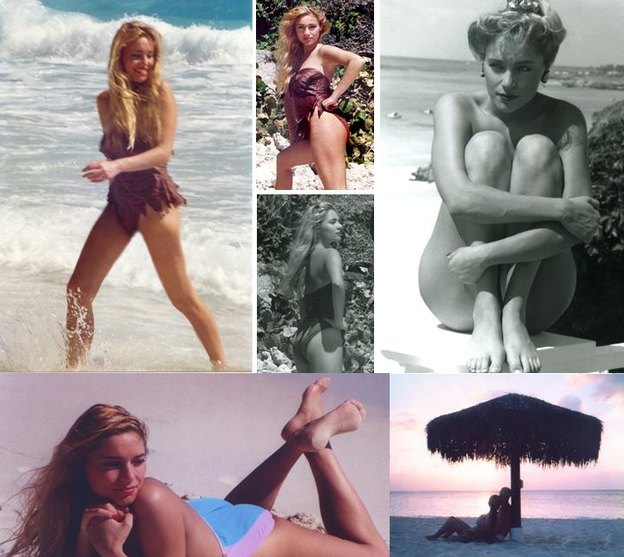 Attended Trinity College, DUBLIN, IRELAND… And visiting a hilltop monument in Ireland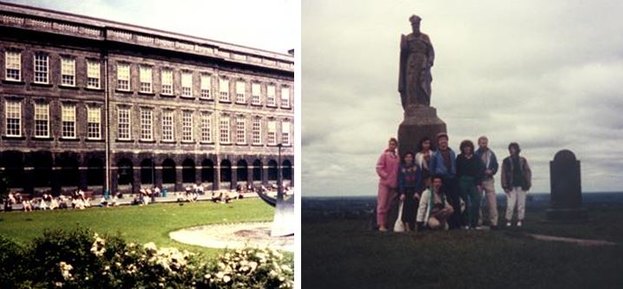 ALEUTIAN ISLANDS, Archipelago, Pacific Ocean

KIEL with my Granddad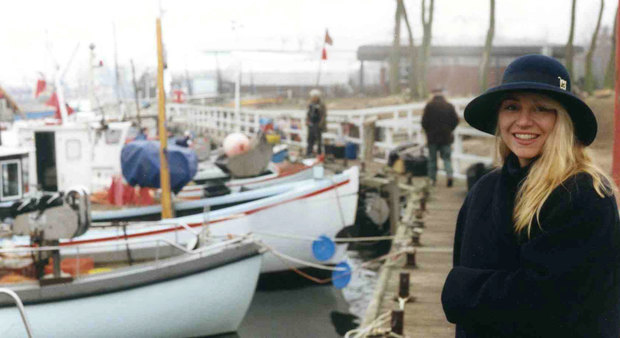 NARA, JAPAN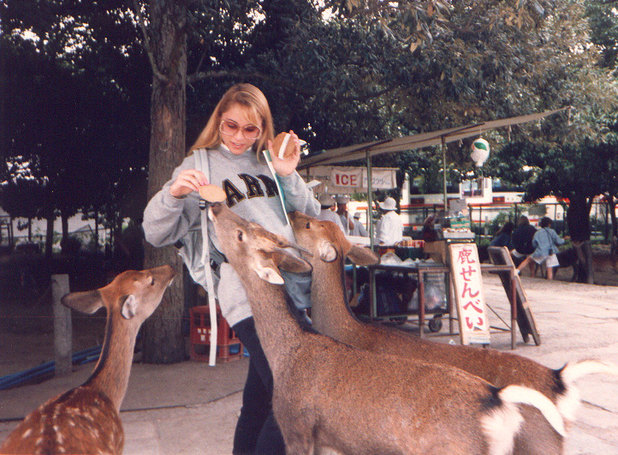 MT. KILLINGTON, VERMONT THE GRAND CANYON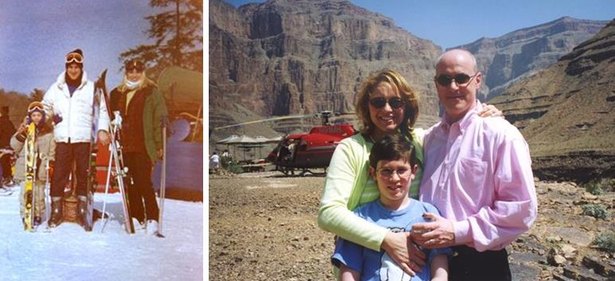 BERLIN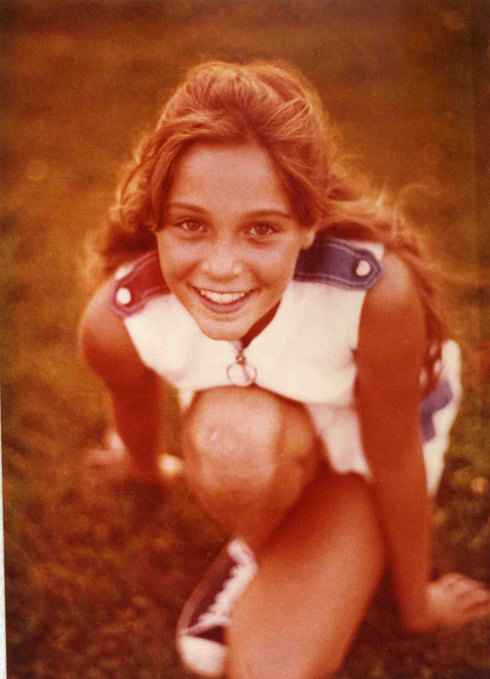 ASCOT, EAST BERKSHIRE, UK

ROYAL ASCOT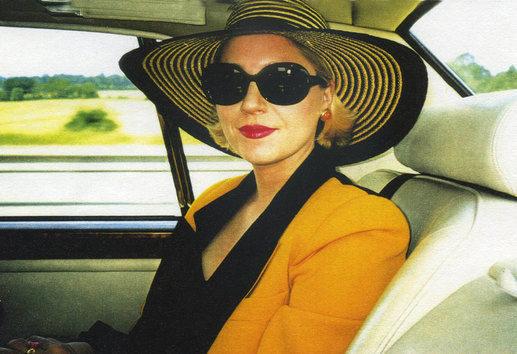 GUATEMALA DENMARK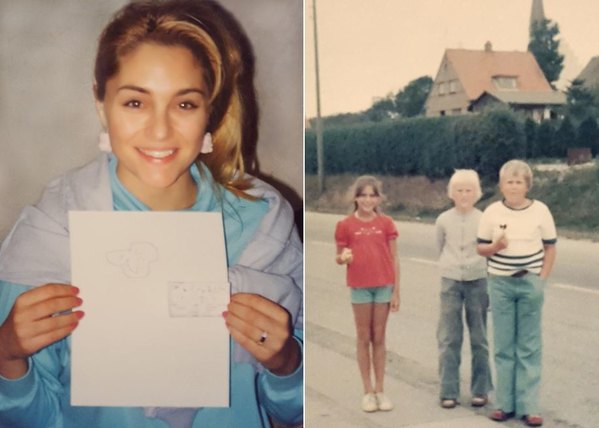 BRANDENBURG GATE, EAST/WEST GERMANY age 9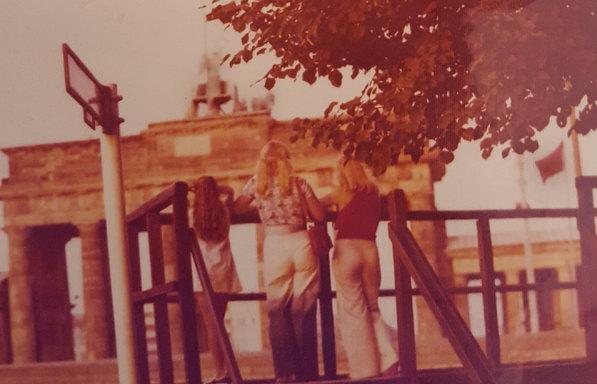 DALLAS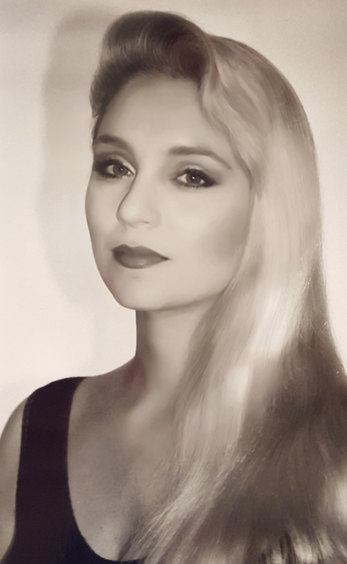 LLANFAIRPWLLGWYNGYLLGOGERYCHWYRNDROBWLLLLANTYSILIOGOGOGOCH, WALES Longest town name in the world!! This is the train station.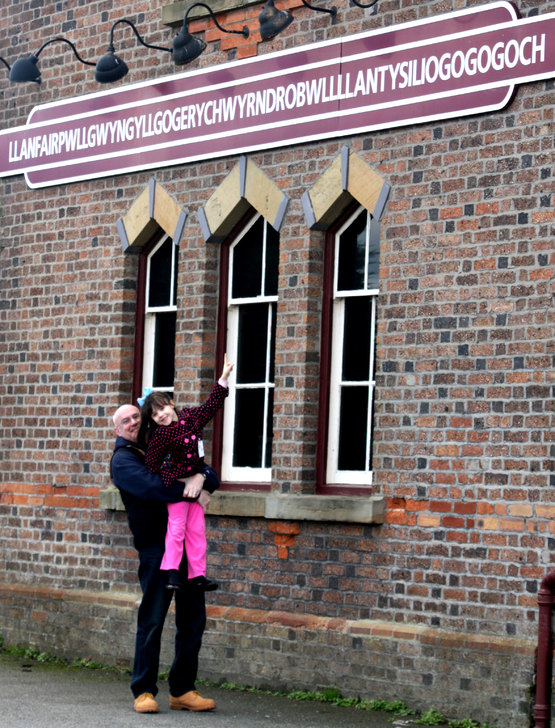 LANCASHIRE, ENGLAND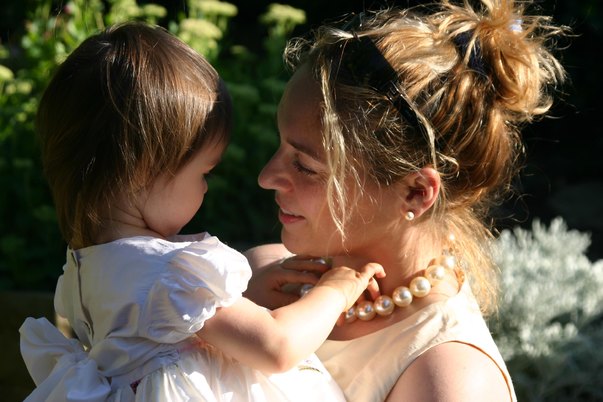 AMISH COUNTRY, PENNSYLVANIA

MARBELLA A. EINSTEIN MEMORIAL, WASHINGTON, D.C.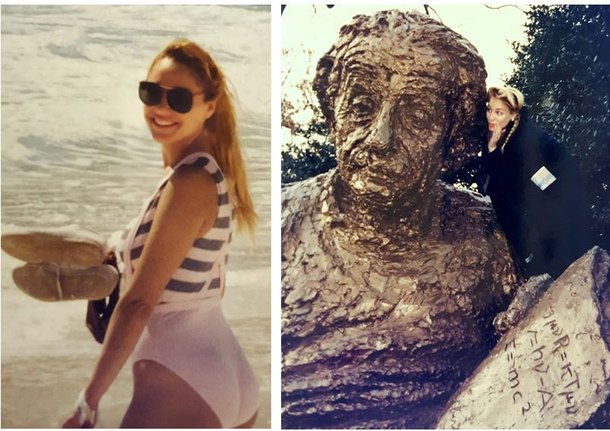 NEWPORT, R.I. ILLINOIS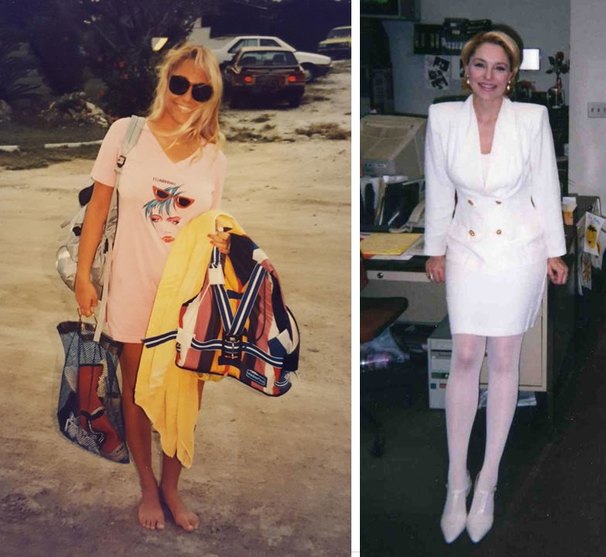 WALES

IOWA KEY WEST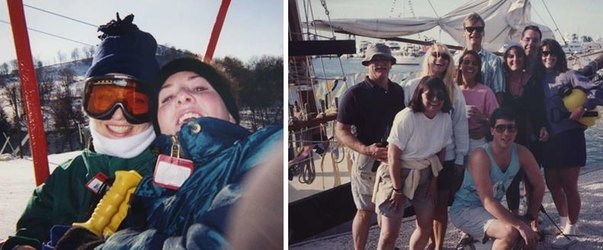 TEXAS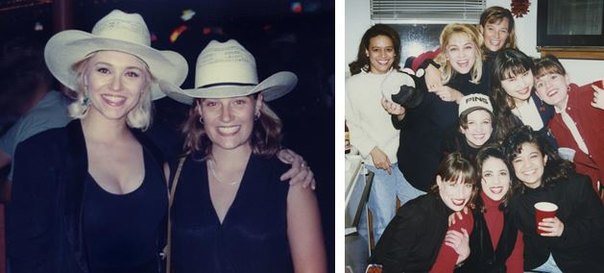 SOUTHEAST ASIA

ADIRONDACK MOUNTAINS OUTER BANKS, NORTH CAROLINA

6 bucks for this hostel in EAST ASIA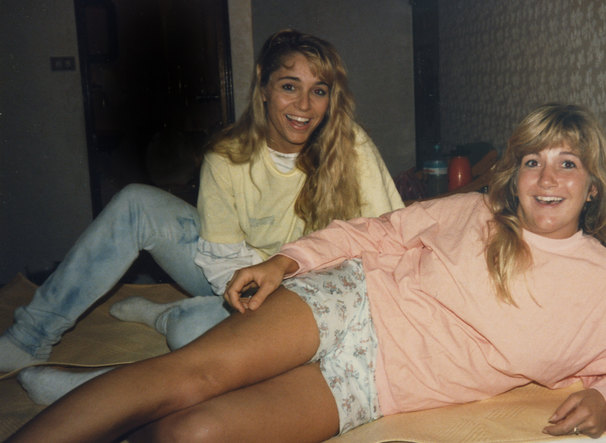 ENGLAND IRELAND

KREMLIN, MOSCOW ADRIATIC SEA SUEZ CANAL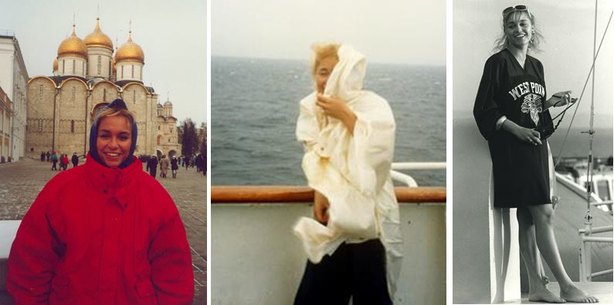 SULTANAHMET CAMII Blue Mosque, circa 1609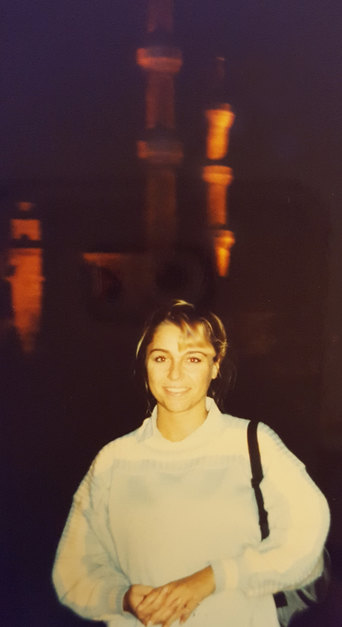 GUINNESS BOOK OF RECORDS, NYC PARK CITY, UTAH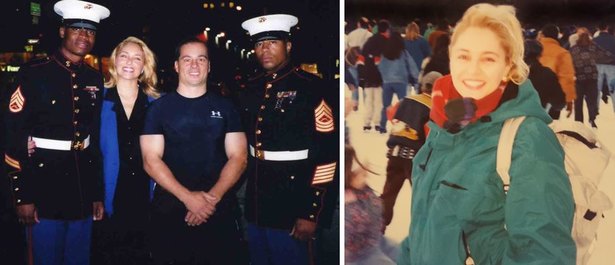 If you know me, I've been snapping photos of kids or with kids for over 3 decades.
Look at these precious children from SARAJEVO & CHINA, simply beautiful!!!

MONGOLIAN barbecue in ASIA MILLENNIUM in EUROPE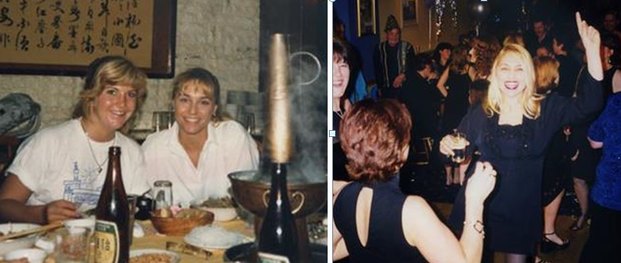 NEW LONDON Cty.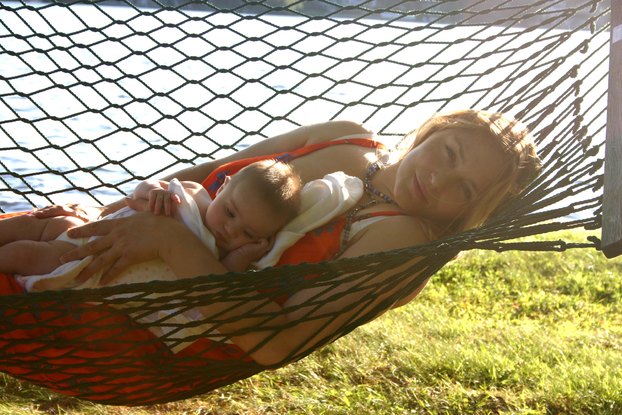 NEW YORK CITY ANDALUSIA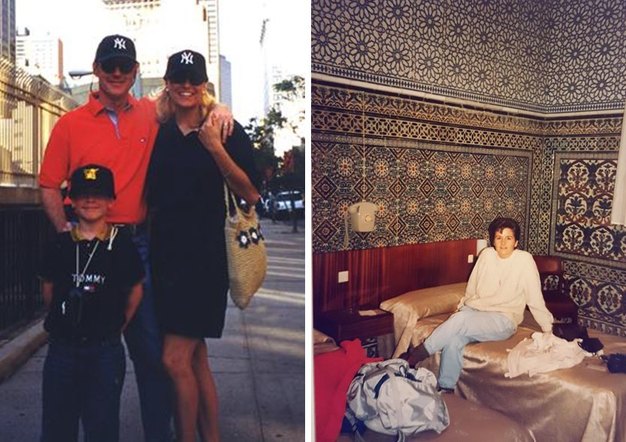 WESTERN ASIA with my Mom when I was 5. EAST GERMANY when I was 9.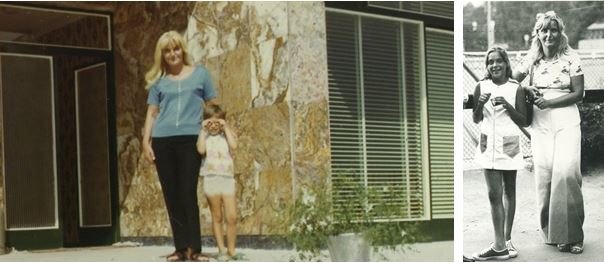 MAUI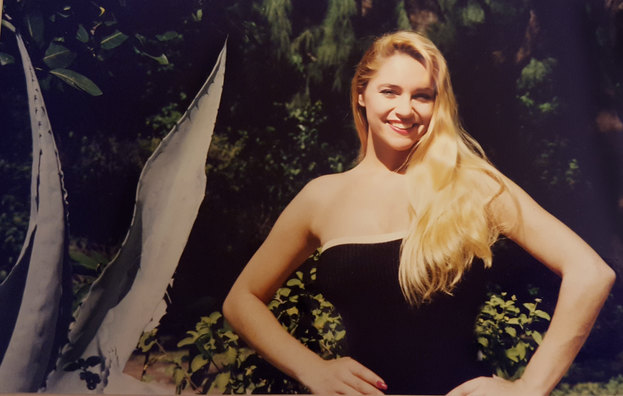 DOMINICAN REPUBLIC SNOWBIRD, UTAH BERMUDA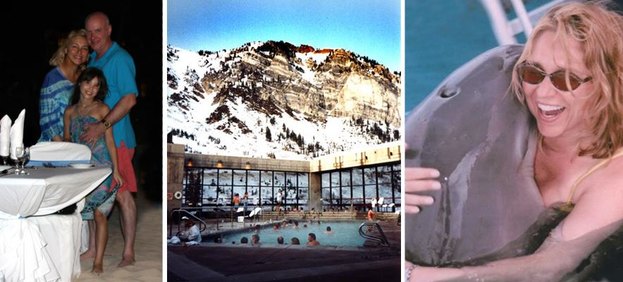 DUSSELDORF, GERMANY for GRAND DEPART of TOUR de FRANCE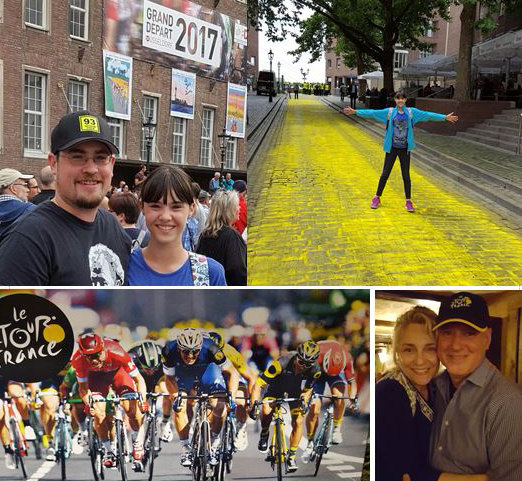 More CARIBBEAN Island pics with Mom eons ago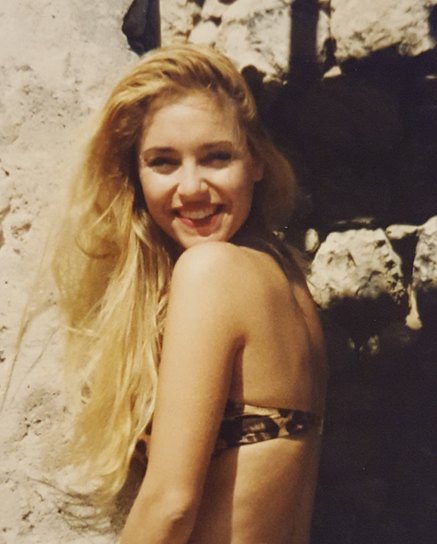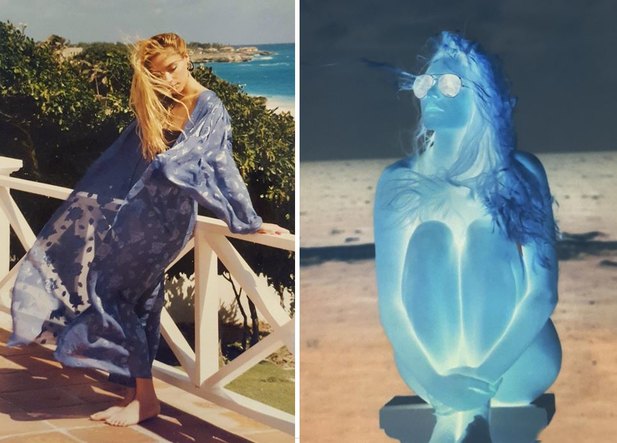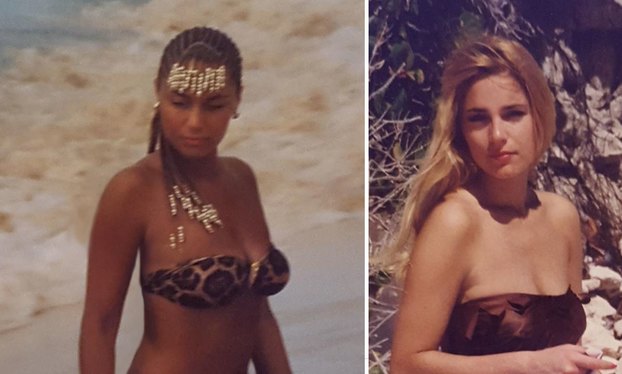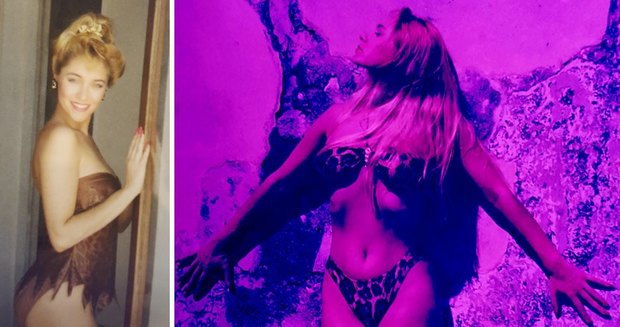 BEAR MOUNTAIN MEDITERRANEAN SEA CATSKILLS

BERLIN Zoo BALTIMORE, MARYLAND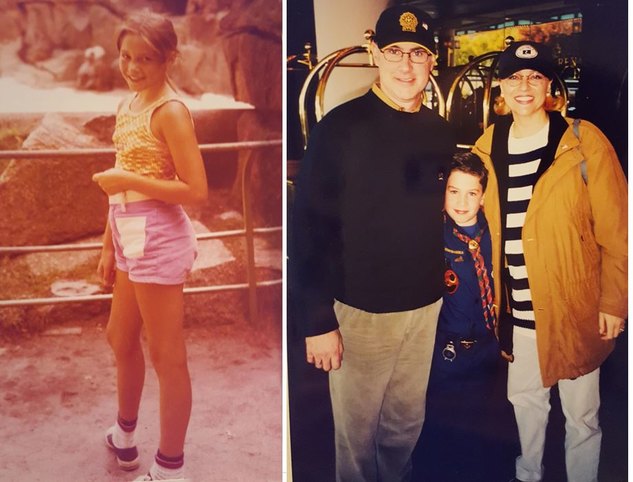 SOUTH AMERICA NEW JERSEY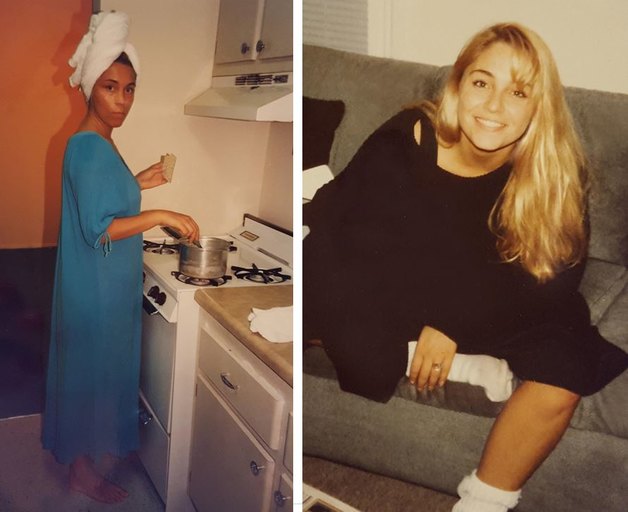 GREENWICH Polo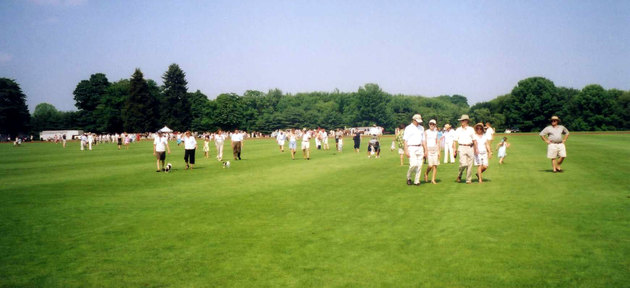 BALTIC SEA BAY OF KIEL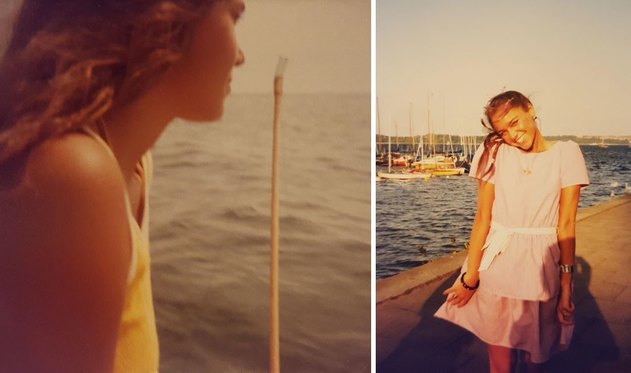 ARABIAN SEA ATLANTIC OCEAN

FLORIDA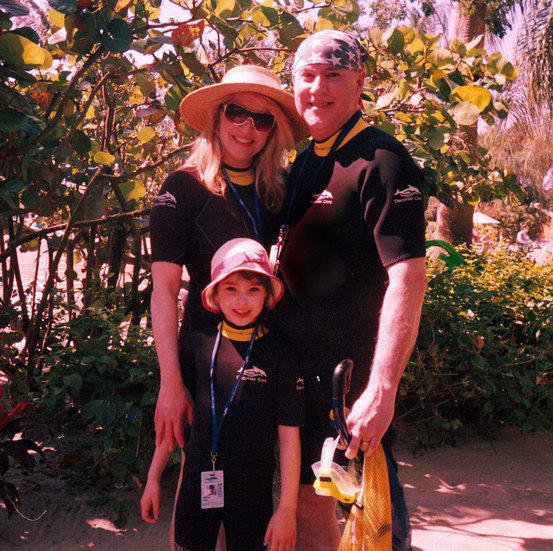 Flying to MARTHA'S VINEYARD – our 9-year-old daughter co-pilots 🙂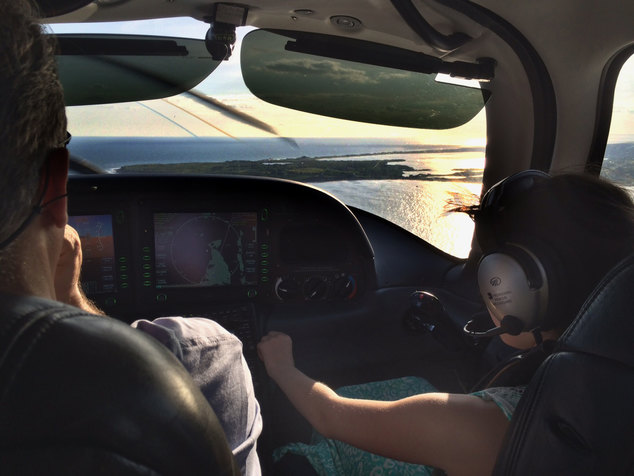 DUTCH WONDERLAND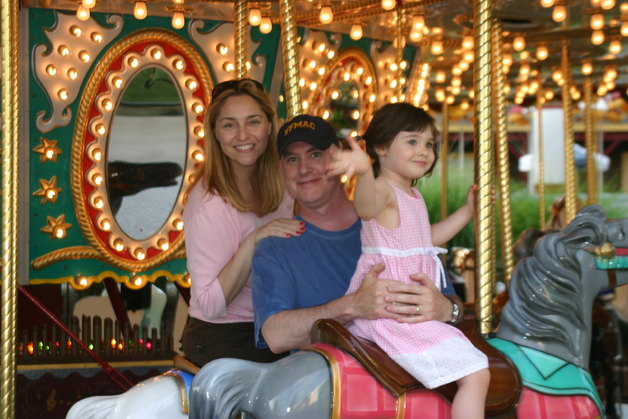 MEDITERRANEAN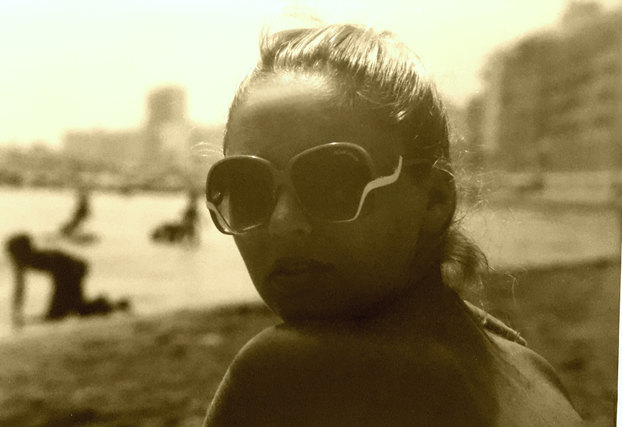 VALLEY FORGE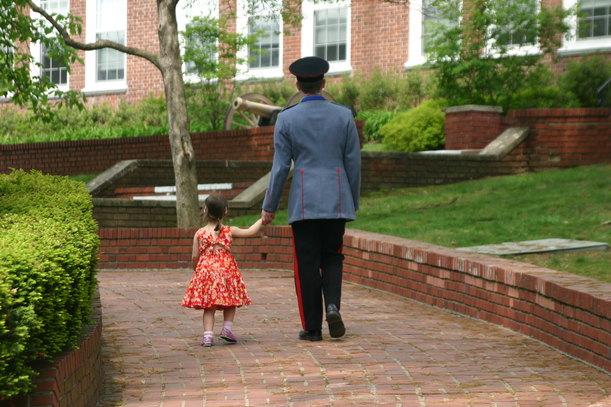 VICTORIA & AUSTIN, TEXAS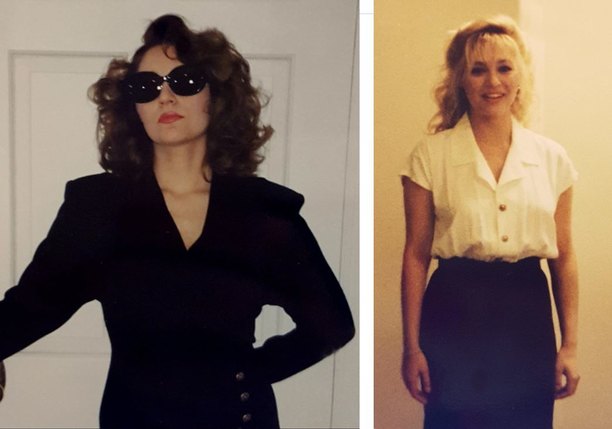 WASHINGTON, D.C. – President Reagan's Procession

NEAR EAST around age 5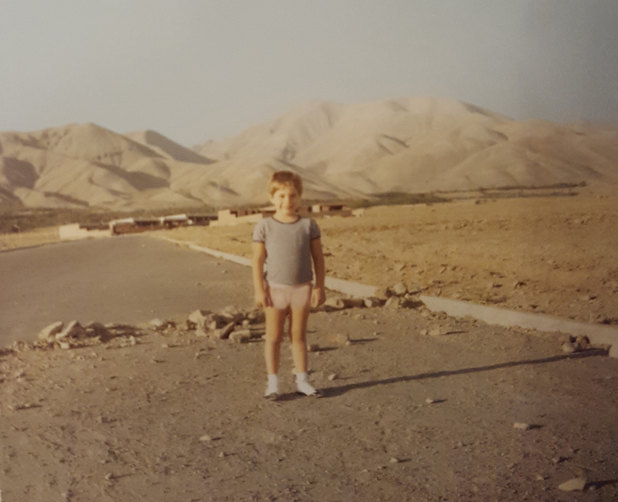 THE PENNINES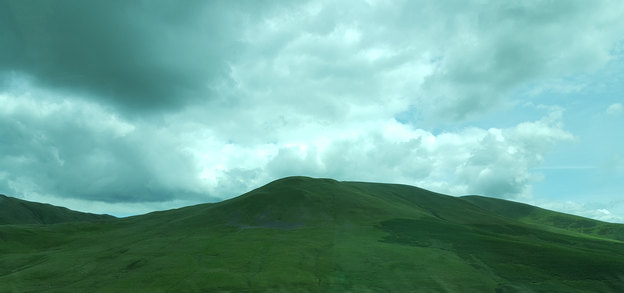 LABOE MALAGA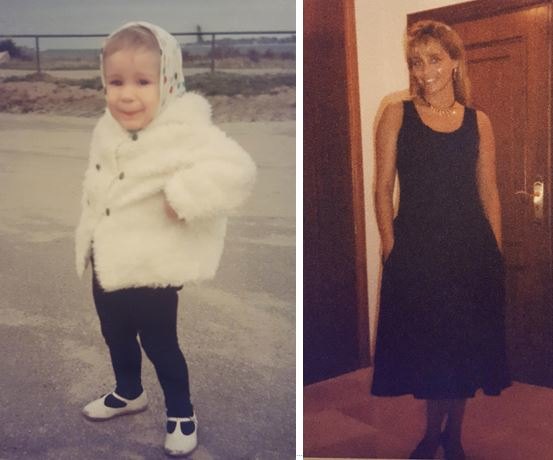 CHEYENNE SPRING, COLORADO CANCUN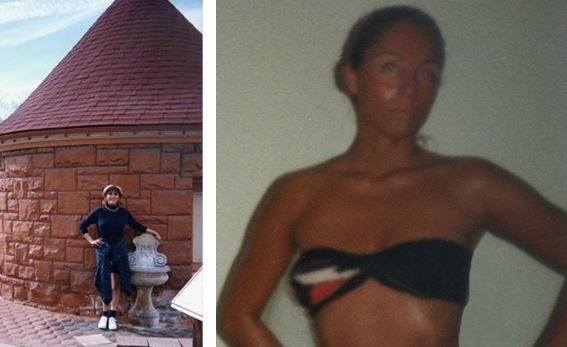 HAMBURG HADRIAN'S WALL built by the Romans 122 A.D.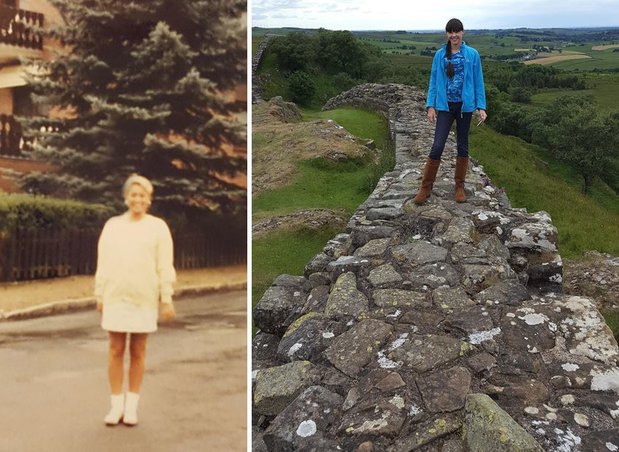 TURKS & CAICOS GRACE BAY LANCASHIRE, UK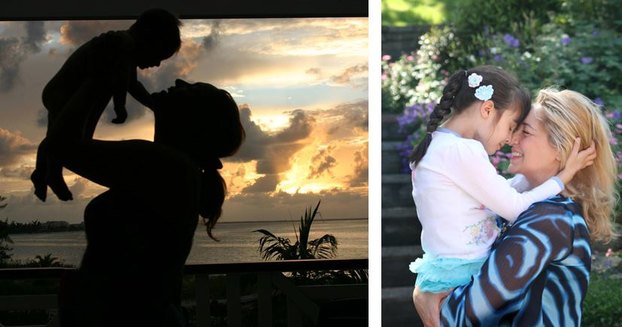 NEVADA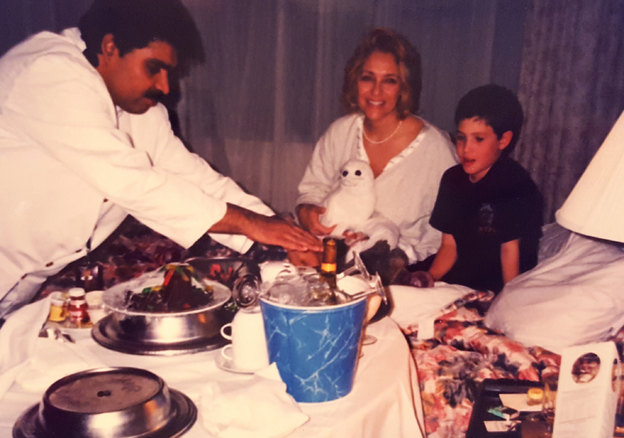 CORPUS CHRISTI LIME ROCK KIEL-WIK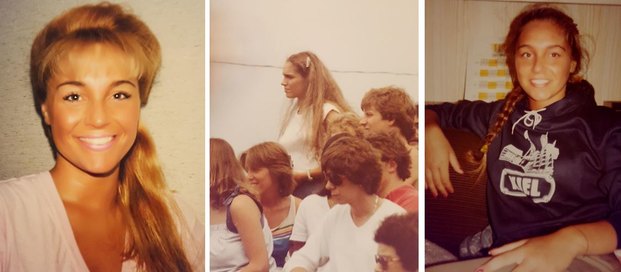 CONNECTICUT PHILADELPHIA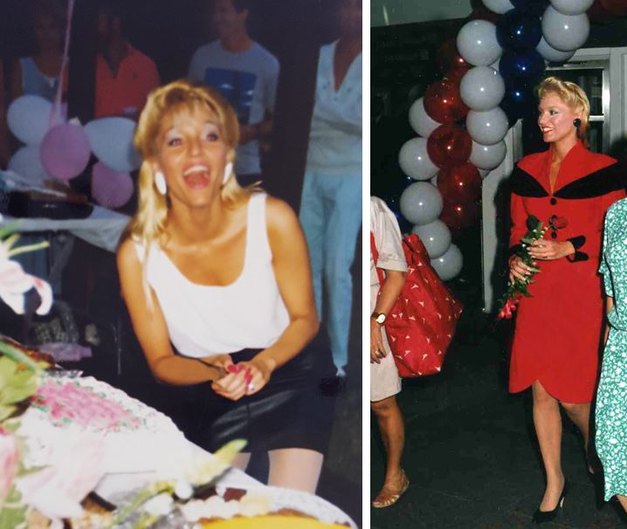 INDIAN OCEAN NYC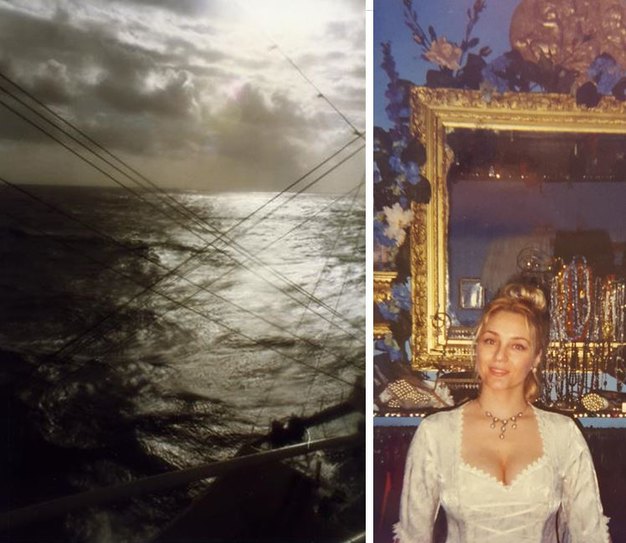 VALLARTA return THE HAMPTONS SAN DIEGO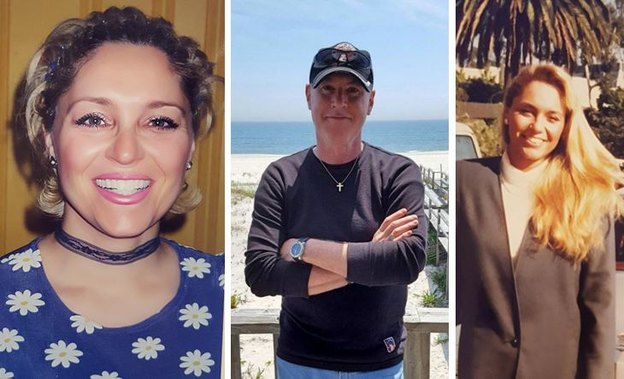 SUEZ CANAL, built circa 1860 YORK, ENGLAND

THE EVERGLADES Elvis' home, MEMPHIS, TENNESSEE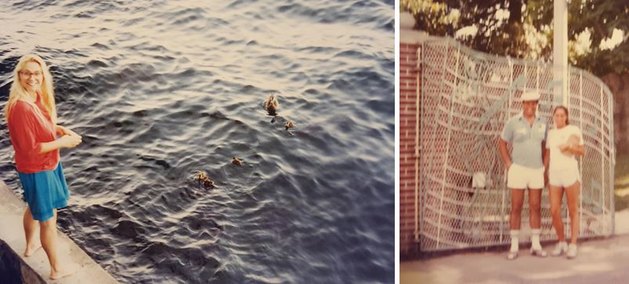 NEW HAMPSHIRE SNOWBIRD in UTAH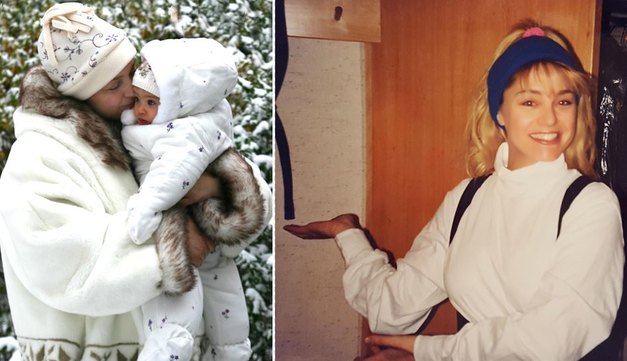 Photo taken from our towel on a Caribbean beach, eeek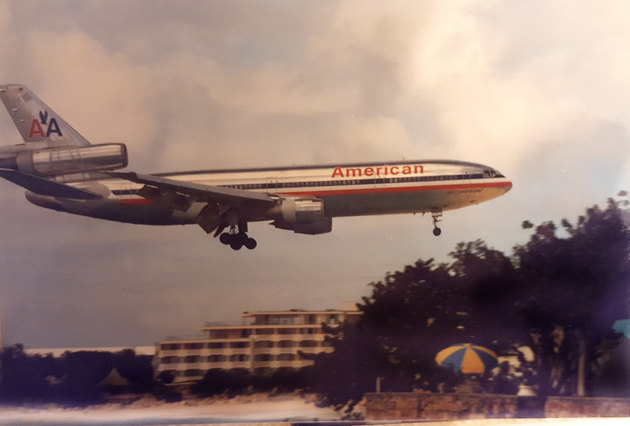 Chillin' in OCHO RIOS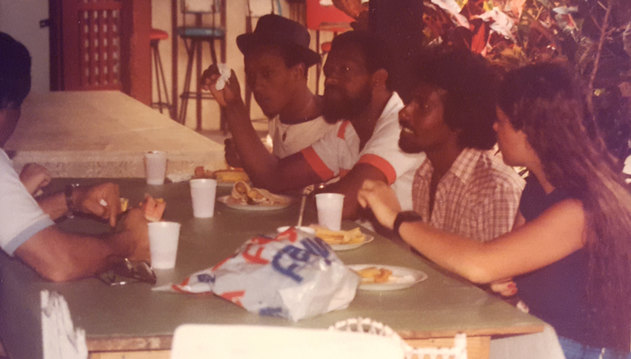 Old Capitol Building, WILLIAMSBURG, VIRGINIA ILLINOIS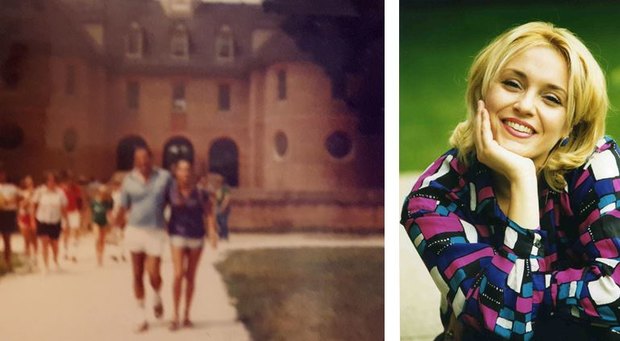 SCANDINAVIA SAN ANTONIO

THE KEYS, PROVIDENCIALES, KOBE & THE BAHAMAS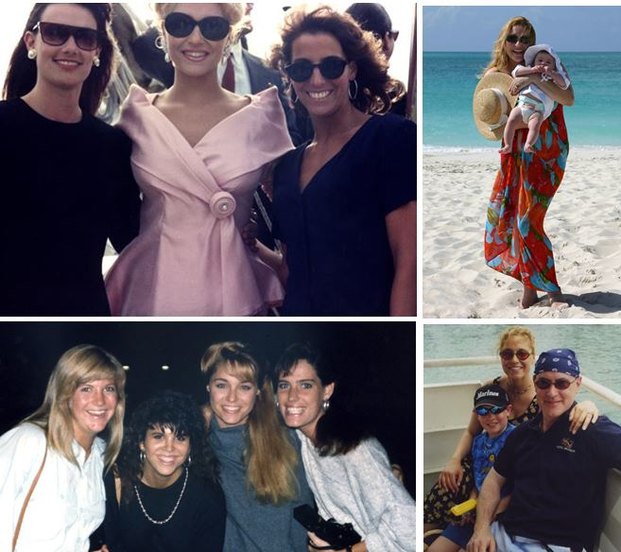 The Bright Spot – Home Sweet Home ~ As I've stated many times on-air, online and in person, my very favorite place to be in the whole world is home with my family & furbabies, feet up in my little white socks, a pony tail, Greek salad & a good family movie.
There are certainly a gazillion more places & photos, but this pictorial refutation has clearly served its purpose. The real point here is don't judge people especially if you've never gotten to know their background. As my friend, Sara, so succinctly put it regarding the woman's comment – "Honestly, some nerve!!" We laugh because, seriously, one can only chuckle at the mother's unapprised statement at this point.
Let me just say to that mother who assumed I was a "shut-in" because I like to craft with the kids & make their day magical – there is no greater job than raising the next generation of kindly world citizens, travelers & defenders of Earth & her gifts. That's my gift back to this planet that's been a joy to traverse, study, explore & relish!!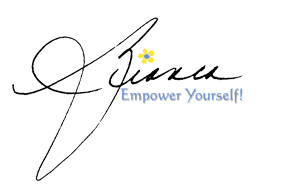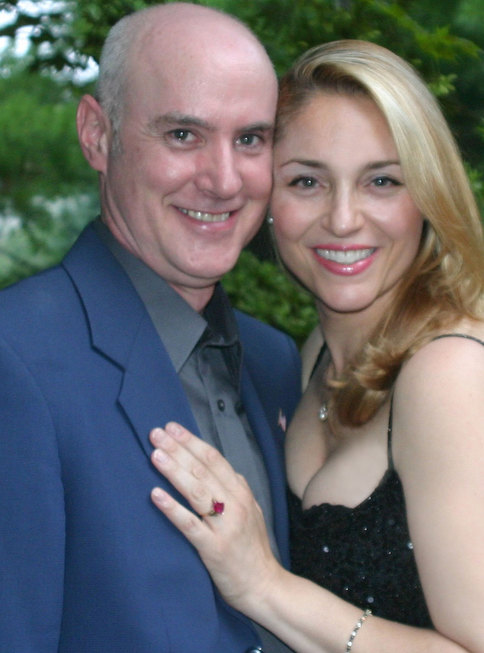 Thank you to everyone who listens to our Life, Love & Parenting show, "Let's Talk with Bianca & Phillip!"
After nearly 500 interviews &             19 Seasons, my husband & I are excited to announce we have been signed for national syndication!
For those who are new to this program, here are snippets of our bios & an overview of our show.
Bianca's Bio:
Bianca Tyler is a 3-time award-winning TV journalist, nationally-syndicated radio show host, popular blogger, Mompreneur, former Miss Connecticut, TV & radio producer, founder of WH Publishing, and "The Momversationalist®," the title of her new book coming out in 2016.
She's also been a news anchor, news reporter, parenting contributing editor, entertainment reporter, weathercaster, one-man band, linear & NLVE editor, singer, model, lecturer, teacher, animal-lover, adoring wife, active mom of 2 kids and her pets, and an all-around, bona fide multi-tasking guru ~ a BFMTG!
In addition to her TV awards, Bianca has also been honored with 8 other awards including the Women's Leadership Award and a Citation of Excellence from the Connecticut State Senate.
Her website, www.TheLetsTalkMom.com, currently celebrates over 10.26 million page hits & counting! Her focus is about family life and empowering oneself by "Finding Your Bright Spot™."
She has spent over 30 years promoting her charitable causes ~ during her reign as Miss Connecticut, statewide charities raised over a million dollars of fundraising revenue.
Bianca has appeared as a special guest on over 35 television & radio programs and in more than 60 newspaper, journal and magazine publications in over 135 articles, photos and covers worldwide, including USA Today, NY Post, NY Daily News and The New York Times.
Bianca has explored over 120 times more than 50 countries on 5 continents.
Phillip's Bio: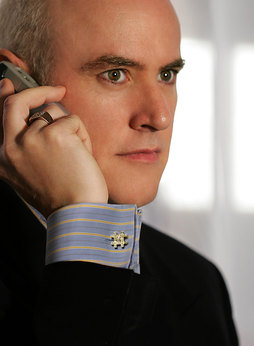 Phillip is a multi-award-winning entrepreneur who founded his 1st company and grew revenue by 268% in the first 3 years. His 2nd venture – a tech company, www.IDCardGuard-us.com, launched last year and specializes in patented RFID-shielding for credit/debit cards & identity theft, SmartTag & WalletTag tracking devices, selfie remotes, RFID-blocking wallets, passport shields and so much more.
An accomplished publishing & media executive, he demonstrates extremely strong strategic and analytical skills with a proven track record in business start-ups & turnarounds. Most recently, the division under his leadership ranked in the Inc.500 list as one of the fastest-growing companies in America showing a 3-year, 937% increase in revenue ranking them as the #9 media company in the USA.
Exceptional P&L and cost control expertise, Phillip is a leader in identifying strategic alliances to build and convert market opportunity into new business revenue streams. He has raised hundreds of thousands of dollars worldwide for charity.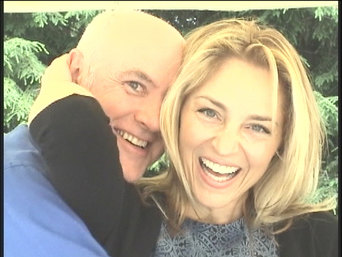 "Let's Talk!" Show Overview:
"Let's Talk with Bianca & Phillip" is a Life, Love & Parenting program. It's a forum to discuss parenting, relationships, single parenting, infertility, marriage commitment, intimacy, loss of a spouse, communication, raising phenomenally close & thoughtful children, romance, matchmaking, healthy living, information and well-being, great tips to make your life easier, getting through any tough situation and, most of all, getting & staying motivated whether you are married, single, male or female.
We'll help you empower yourself and keep your sanity while keeping your marriage and family strong!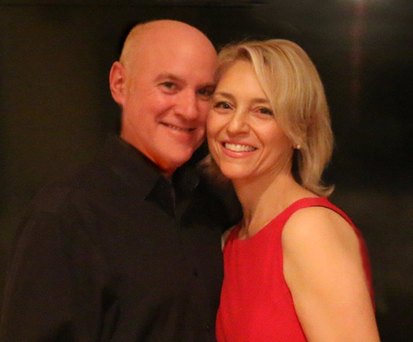 We have incredible, experienced & dynamic guests from all over the nation, many of whom have been quoted from People magazine to Parenting magazine and have appeared on shows like Today & Good Morning America, experts, authors, parents, and doctors as well as little folks on our "ChitChat with Children™" portion, and teenagers for our "Teen Talk!™" segment, connecting parents and youths through understanding and communication.
All programs are archived on this site. You can listen to the shows on your computer or cell phone at home or in the car for your listening convenience.

The Bright Spot – "Let's Talk with Bianca & Phillip" ~ Empowering parents/listeners through information, advice, guidance & tips.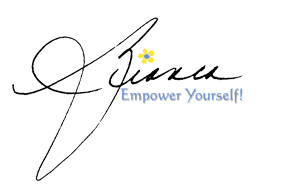 Soaked, but not forgotten, each foot was paid "Wet Pay" for standing in snow for hours.
The thought fondly came to me as I looked out the window now and saw snow on our roof, flurries blowing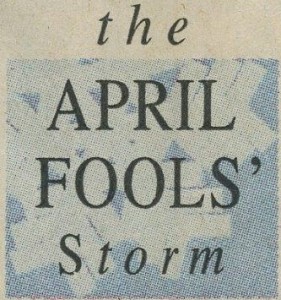 in the wind. I remembered the April Fool's Blizzard of '97 when a Nor'easter blasted through New England dumping nearly 3 feet of heavy snow. 

  Not many took it seriously because of the April 1st date, but if you lived through it, that storm became definitely one to remember!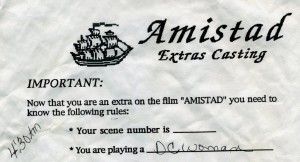 Especially for me. I had been cast as an extra in Steven Spielberg's upcoming film Amistad (DreamWorks SKG), a true story of mutiny and justice in 1839. Filming had just moved from nearby New Haven, Connecticut to Newport, Rhode Island and I was excited to be a part of an epic film starring Djimon Hounsou, Anthony Hopkins, Morgan Freeman & Matthew McConaughey.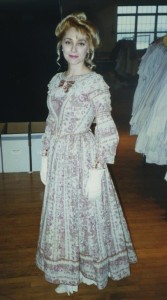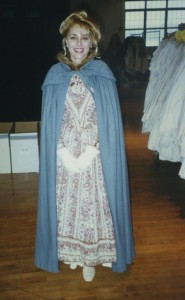 As I packed my car to leave, the snow just started to move in. My Dad said, "What on Earth would make you drive in this blizzard? I cannot understand this entertainment industry pull." In the words of Ethel Merman, "There's no people like show people," honestly, there's just no explaining us. My father knew I was a determined free spirit, just like him, and when I had a desire, nothing was going to stop me from doing it.
My parents never stopped us from pursuing anything. My travels around the globe on a ship, climbing the Great Wall of China or the pyramids of Egypt, soaking in the romantic history of the Taj Mahal, flying off to Europe a week after graduation for my 1st job, or saying "yes" to my beloved after 4 days in his presence. So really, how's a blizzard going to stop me??
It didn't. I hopped in my car and set off for Rhode Island. The 2.5 hour trip took nearly 7 hours.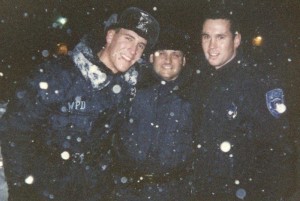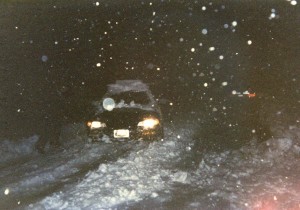 A little slide off the interstate didn't deter me; 3 cute officers pushed me back on the highway, later requesting an autographed Miss Connecticut photo each (it was on my licence plate).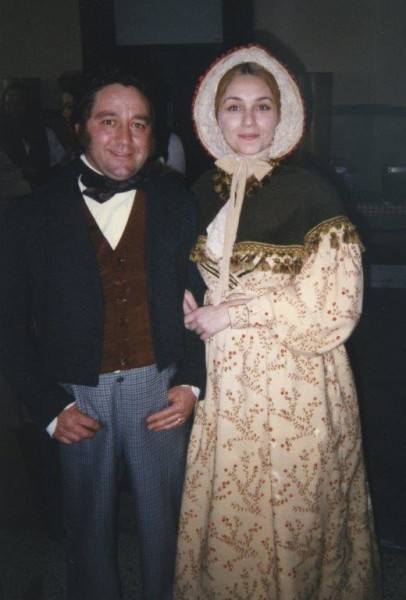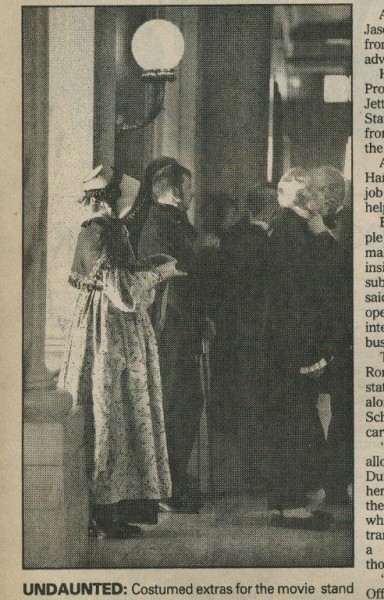 I had 5 hours sleep and reported for wardrobe at 4:30am. Excited and ready to go, after hair & makeup, I found myself standing in snow for hours…with joy! Even the newspaper photo caption under my picture says, "Undaunted." Yup.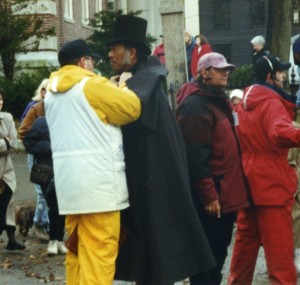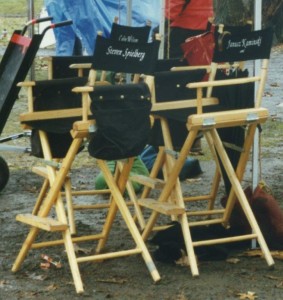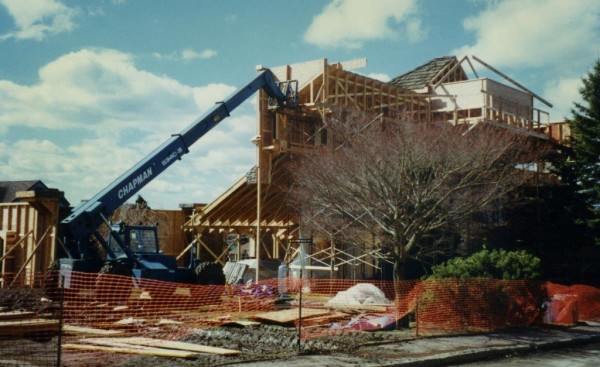 Changing the face of Newport (above)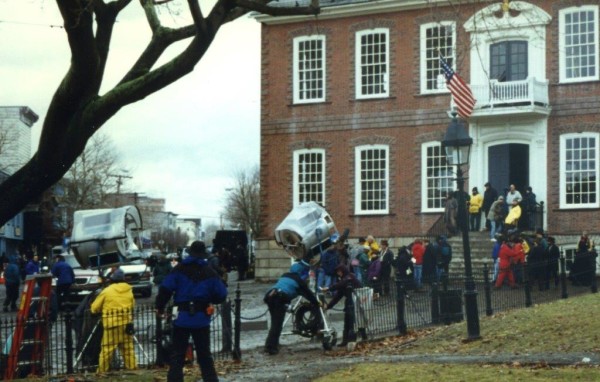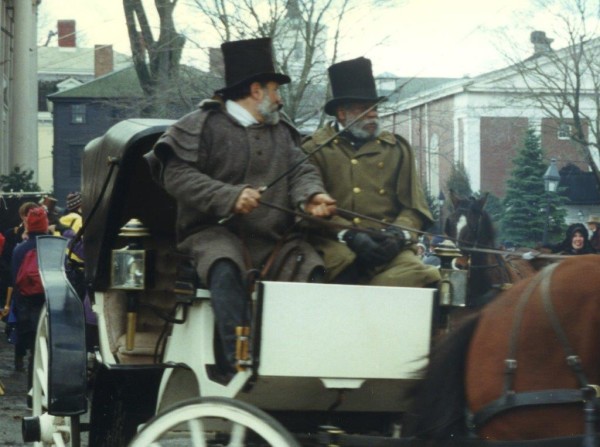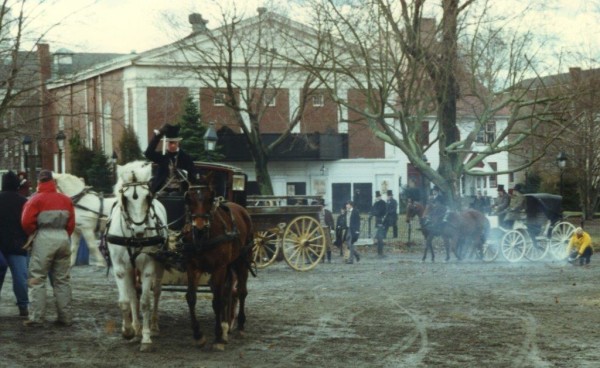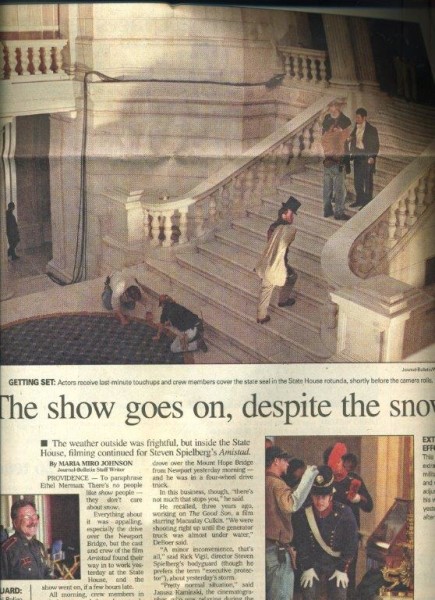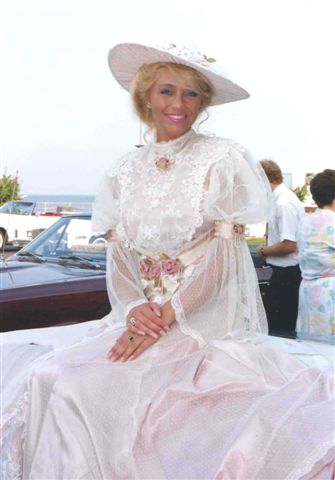 (above right)  The photo from the Miss America parade that got me the job with Amistad

Interestingly, the entire earlier part of the movie's outdoor scenes that had been filmed in previous weeks did so with NO snow. So the outdoor snowy scene that took days to film had to be edited out. But the memories are incredible as are the people I met throughout the experience.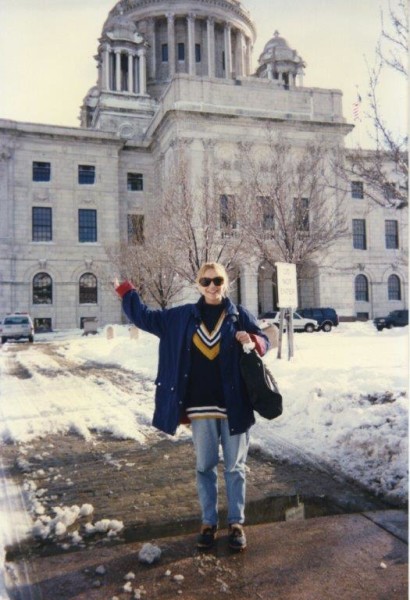 The Bright SpotTM 

– Remember, if there's something you really want to do, nothing can stop you. And just imagine the amazing people you'll meet!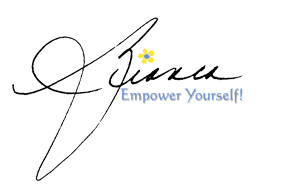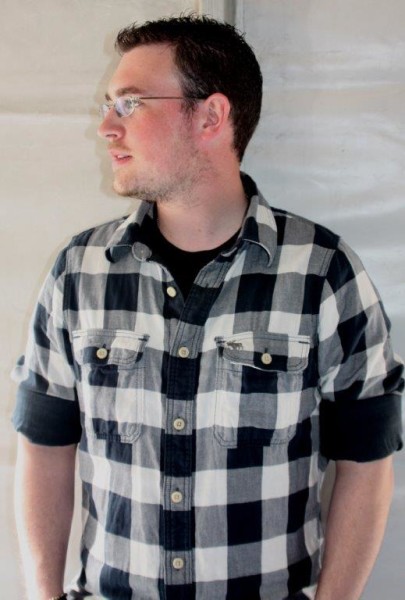 Our son came home & announced he's taking off his clothes and jumping in frigid waters.
What?!?
Freezin' for a Reason's Penguin Plunge challenge supports Special Olympics Connecticut.
Participants will strip down to their swim trunks or bathing suits and run into the icy waters of The Sound on March 8th.
This year's goal is $90,000.
As of this post, $21,000 has been raised.
Every dollar counts and your donation is tax deductible.
If you would like to contribute, please send me a message at Bianca@BiancaTyler.com and I will forward you the direct link to this Special Olympics project.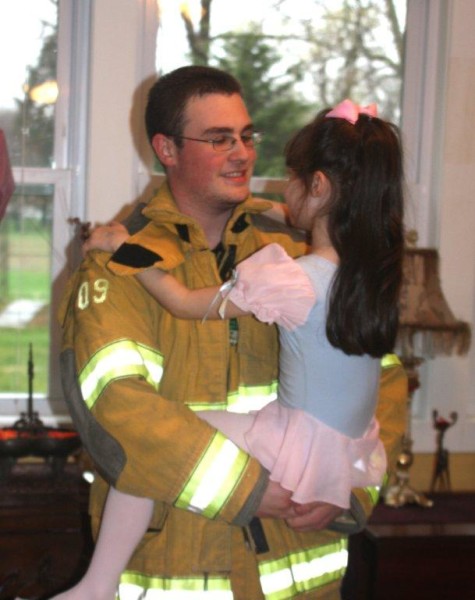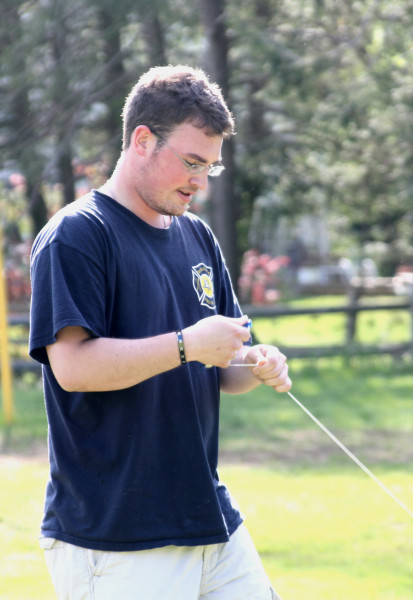 We are very proud of our son. At 19 years old, he was the Captain of his team in the Relay for Life American Cancer Society fundraiser. He and his team walked the full 24-hours through day and night and day again raising thousands.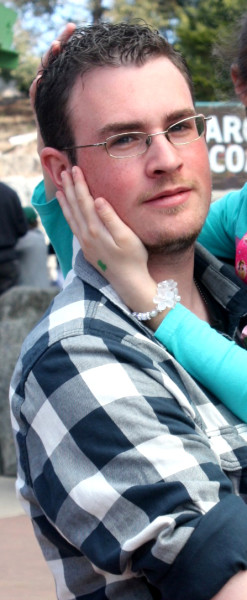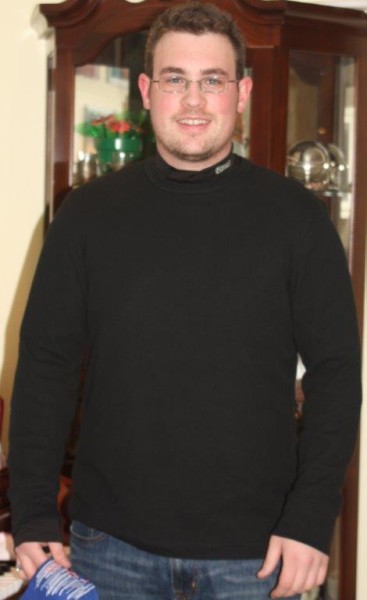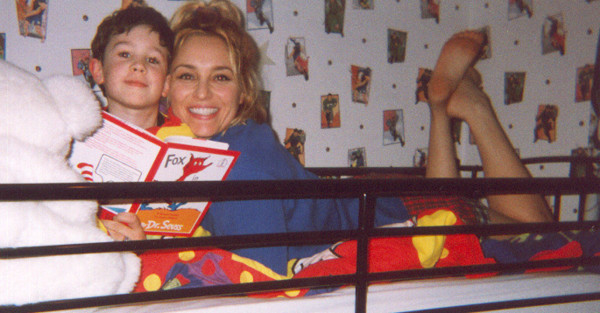 The Bright SpotTM

 – Not quite sure how our little boy grew up so fast, time surely flies, but one thing is for sure, we are proud of his dedication to great causes and hope you decide to help as he prepares to take the bitterly cold Penguin Plunge for Special Olympics Connecticut!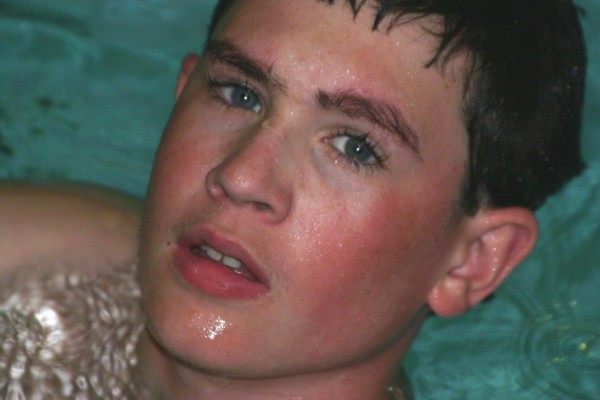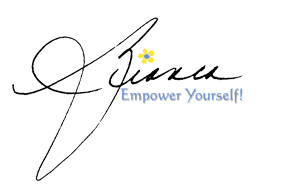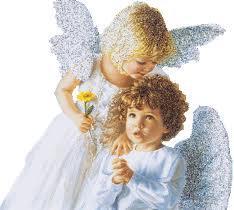 Born & raised in picturesque Connecticut just 30 minutes from Newtown, I was devastated to hear the news on December 14th. I sat in church longing for words from our clergy to help make sense of the tragedy. My heart was so heavy, my eyes and cheeks burned with tears for the parents, siblings, grandparents and friends who lost 20 of America's babies and 6 heroic adults that fateful morning.
Christmas was about a week away and the kindly folks of that small, beautiful town felt grief beyond measure. Understandably, the holiday lights remained unlit.
Our church held several prayer vigils for the victims & surviors that horrific night, the very next morning and throughout the week. A Christmas concert had been planned for later that week and the question came up, "Should it be cancelled?" I and the rest of the congregation were so heavy-hearted. I expected the pastor to say it was cancelled.
But instead he said, "If we do not sing, evil wins. If we do not help our community move forward, we lose. If we do not light our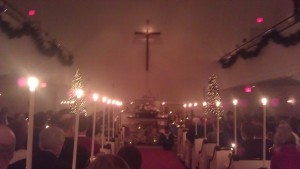 trees and our candles, evil wins. If we do not help others to start healing, we lose." "Arise, shine; for your light has come, and the glory of the Lord is risen upon you!" (Isaiah 60:1)
The Litany: "I live, at times…grieving the loss of loved ones…" "Oh Lord, You are my Light! Come, dispel my darkness!"
Closing Litany: "If we walk in the Light, as He is in the Light, we have fellowship with one another…"
A fellowship from around the globe! Calls poured in from our grandparents, aunts, uncles, cousins and friends shocked by the news. The world community mourned the little children & brave adults all together and everyone's wishes for strength, love, healing and comfort are flooding the families in Newtown.
456 children attended the school. There was only 1 homicide in that charming, rural town in the last 10 years. The parents will need help. The siblings will need help. Not talking about it to trusted friends or professionals could repress feelings and cause future problems. Many may feel "Survivor's Guilt." This tragedy has hit many adults and children in many parts of the world. We had a friend whose 8-year-old son didn't want to go to school. Children need to feel safe. Parents need to address this in age-appropriate terms and only you, as a parent, know what your child can & cannot handle informationwise.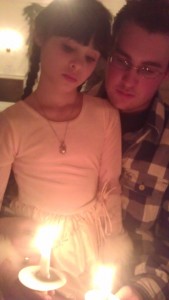 Phillip & I wanted to do what we could to help promote healing. We asked family therapist & trauma expert, Melissa Cook, to speak on our Live call-in radio program, "Let's Talk!" on 1490am to give specific advice on steps families & individuals – directly & indirectly – could use to start to heal and repiece their lives. All shows are archived on this site, just click here: