Thursday, September 30, 2010 by
Bianca
My Grandparents were married 61 years. It was a beautiful model of love and kindness that I model my marriage after.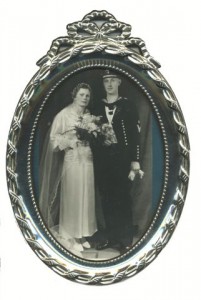 My Grandmother says their recipe to a long and happy marriage was communication and holding hands, walking arm in arm through a lifetime.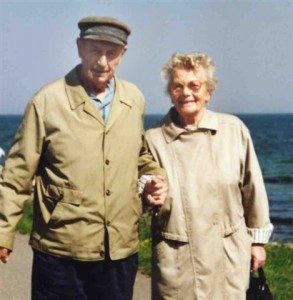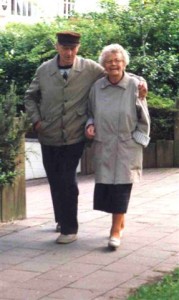 My Grandfather told me years ago what the key to a beautiful marriage is, "Don't marry someone you can live with. Marry someone you can't live without." (Below: My Grandparents with my Mom)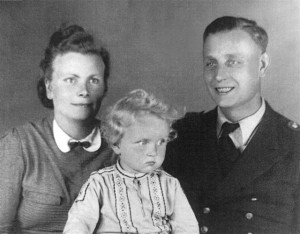 A few years after my Grandparents' Golden Anniversary, my Grandfather said, "I am looking forward to our 60th wedding anniversary – our Diamond Anniversary."  (Below: my Grandfather & I dancing the night I was crowned Miss Connecticut)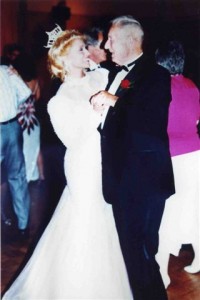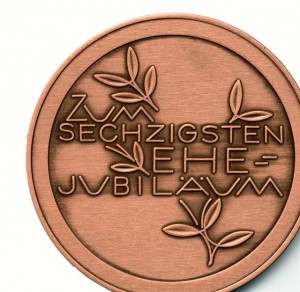 He worked hard until he was about 85 and then Lyme Disease and cancer hit him aggressively.
But he affirmed, "I will be with My Love for the Diamond celebration!"
And he was, thank God!
We all flew to Europe for the big event. The province they lived in together for over 6 decades presented them with a beautiful certificate and a large bronze medallion along with a mention in the newspapers and on the television.
A year later, he passed away.
That's the marriage I strive for – I found the right man for me. It took a long time and a lot of crazy boyfriends – not all – but enough to make me realize that when I found him, I knew what my Grandfather was talking about – Phillip's not just someone I can live with, he's someone I can't live without.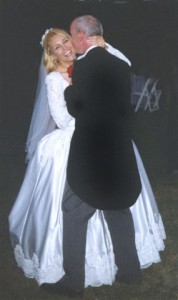 My Bright Spot

 – my husband, my lover…