Friday, September 17, 2010 by
Bianca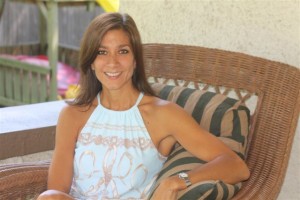 Mother – Ceil in 1983                          Daughter – Linda in 2010
"We have found your mother."
Those were the words Linda heard after searching months for her birth mother.
Ceil had never held her baby, had never even seen her baby – EVER!
As she walked the halls of the maternity ward and saw the window to the nursery, she knew if she looked through the glass, she would not be able to go through with it – but in the 60s, it was difficult for a woman with a child to find a job, she said women didn't have credit cards and they could not take out a loan on their own. Ceil wanted her baby to have a mom, a dad and a home.
She turned around in the hallway and went back to her room and sobbed her heart out.
Ceil never had any other children.
44 years later, her daughter found her!
Phillip and I documented the reunion that happened just 6 days ago – you're invited to share this beautiful moment in the short video below in the next post, just scroll down – but to acutally hear their story, click on the Radio Show flower tab above in the navigation bar above to listen to their heart-wrenching story.
The Bright Spot

 is clearly family – old and new –  love, hope and celebration!