Sunday, January 25, 2015 by
Bianca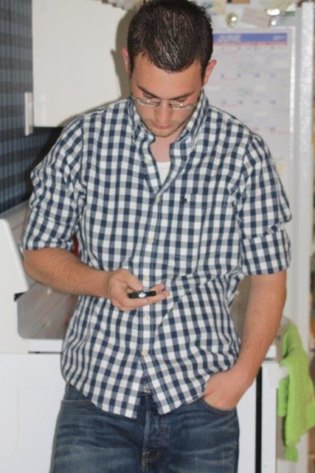 A few years ago, my husband, Phillip, held out his hand resolutely and said to our son, "Please give me your phone." Our then 19-year-old's eyes darted to his buddy and then back to my husband. "You, too," he said to the friend, holding out his other hand.
They both stiffened but did as they were asked, my husband's calm but firm voice indicated determination so they weren't about to question it.
Phillip took the phones and dropped them into a basket on the table. Then he added his Android, the I-pad, I-pods, remotes and a Blackberry.
"We are reclaiming dinnertime," I announced. "No more texting under the table, watching TV or the old 'Let me just look that up' on the I-pad. We're going to have dinner with family and friends and we're going to t-a-l-k…you know, like in the olden days…"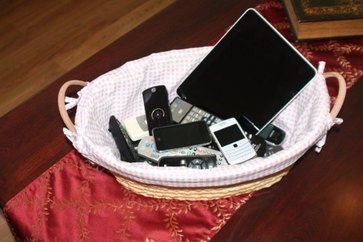 It was like sucking the life out of these boys. They sat fidgeting in their chairs, eyes shooting to their phones every time they vibrated in the basket. They were jittery, practically sweating, like withdrawal symptoms of plugged-in addicts. These teens were plugged out of the world right now and had to actually communicate for a FULL 30 minutes with real human beings in front of them.
Phillip and I are not against technology in the least. Quite to the contrary, we are social media networkers ourselves connected via Twitter, Facebook, LinkedIn, YouTube, IM, blogging, texting, and even building a number of websites for several successful businesses throughout our region. Our company,                     ID CardGuard, purely revolves around technology.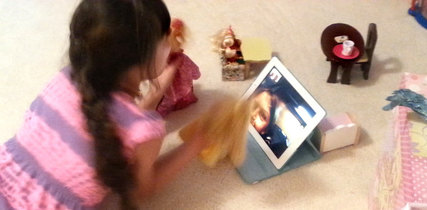 We enjoy the latest gadgets and encourage our children to learn & use technology to stay abreast of cutting-edge innovation and advancements in the modern world. We Skype with family across the ocean and Facetime with friends across the miles.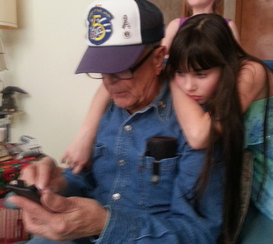 One of our greatest teachers of the latest technology is our Uncle Danny! 80 years old, he can out-teach and     out-talk any techie!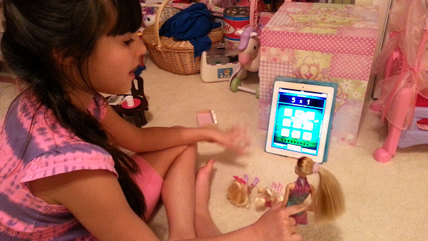 Technology can be very good if used for learning, information and fun with friends far away like playing Barbies or using the screen like the Smart Board at school for math lessons for Skipper and her sisters.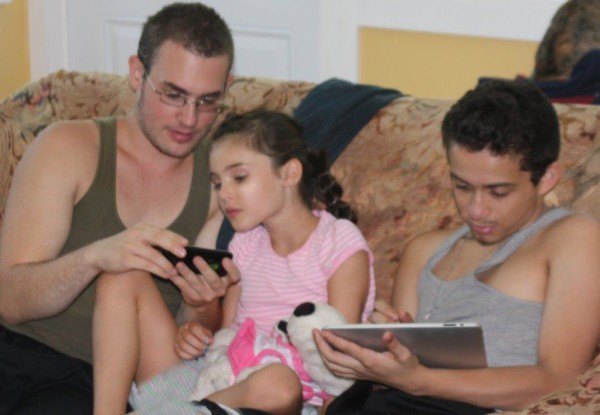 With the increased use and need for technology in our everyday lives, new limits had to be set. Call it Common Sense or pure frustration with overuse, boundaries had to be set!
When it comes to family time, enough was enough! With kids off to school early in the morning, sports and other extracurriculars taking up afternoon time, and little ones going to bed at a decent hour, dinner may be the only chance to spend quality time – so reclaim it!!
Even if it's only 2, 3 or 4 times a week together, make it count.
Get a basket & sound the call in your family. It's been years now since we've implemented "The Basket" and everyone – the family, teens and friends – all agree dinnertime is a lot more fun. We talk, we laugh, we joke, we communicate and we do it UNINTERUPTED!
One year, I was out with family & friends for my birthday dinner and someone at the table was sending out an e-mail on a small hand-held device. "I'll only be a minute," he said hastily when I gave him the eye. I asked him why he was doing it in the first place. "I send out e-mails here and there and it helps me save some time."
"Save time for what?" I queried. "You're trying to save up a minute here and a minute there for what? To create a pocket of imaginary "saved time" for something really special…like perhaps a birthday dinner with a loved one?" I don't even think he hit Send. He pocketed the device, I pocketed my pissed-mist, and the evening was lovely.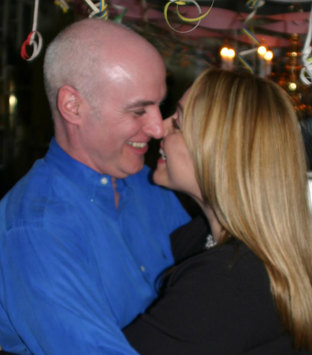 There are so many people who are texting, tweeting and Facebook-ing people they aren't with, can't see and sometimes don't really know while they are out with people they DO know who are sitting in front of them waiting for them to stop texting!
The Bright SpotTM

  – Be present with your kids, your parents and your real friends, they're waiting for you to "see" them. Put down your techno-paraphernalia, hug your kids, look in your spouse's eyes and communicate with the people in your real space.
Phew! Yes, I feel better now. Happy Parenting!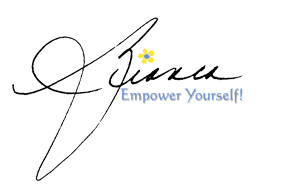 Thursday, May 8, 2014 by
Bianca
Many of our parenting shows leave me feeling profoundly grateful – visits by WishKids from the Make-a-Wish Foundation or interviews with the volunteers of orphaned children in hosting programs. Some shows make me feel enlightened by our expert guests on the subjects of hypnobirthing, equine-assisted therapy for children, boomerang kids, and conscious parenting.
After more than 400 interviews during our 15 seasons on-air, I can honestly say I get in the car on the way home from the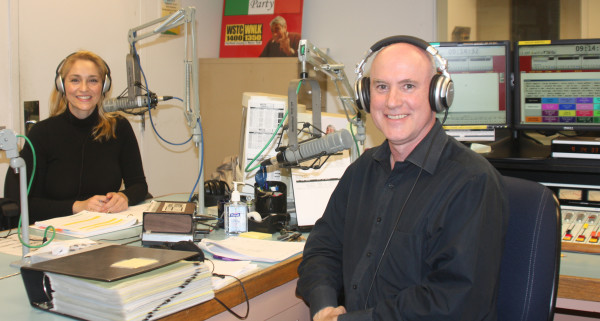 radio station with a mix of emotions and I hope that our program affects our listeners the same way (after airing, the "Let's Talk!" shows are archived on this site).
One guest, in particular, struck a chord with me. Busy working mom of three, Julie Zeff, MSW, CPCC, author of Vivid Living for Busy Moms: Coach Yourself to an Extraordinary Life, uses yoga and sensations in the body in her work as a life coach for the past 14 years. According to Julie, "she teaches her clients to access the wisdom of their body and mind to help them transform their lives." She teaches about heart truths and ogres. Heart truths – what you truly desire; ogres – negativity replaying in your mind/burdens/negative patterns or should have's/would have's/must do's!
Everyone knows what it's like to feel the burden of the should have's and must do's, but Julie says everything is a choice. We either deal with those things with positive energy or a burden of responsibility. What you truly and absolutely love or wish to do is your heart truth. Your body knows it, your gut feels it, and yet so many of us, particularly the busy moms I know, stuff away what we really wish we could do in lieu of everything else we think we have to do.
So when I left the show the day of Julie's interview, I listened to my body and felt the regular sensations of the day-to-day responsibilities I needed to get done: household tasks, family & school obligations, you know the drill.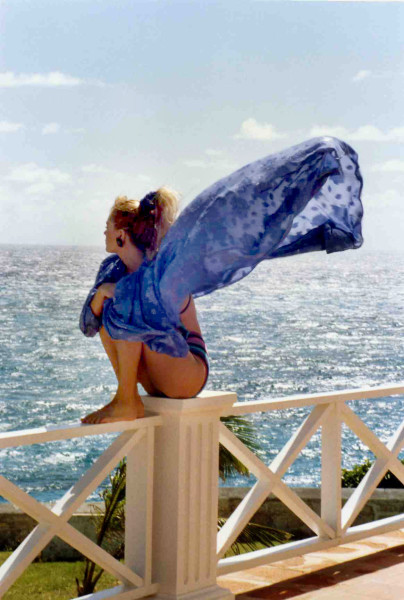 But Julie suggested our listeners think about what they really love to do and then feel the difference in the body. I love to write. And when I thought about it, it made my heart beat a little faster and swell with joy. And yet it's usually the first thing that I put on the back burner as I greet each day and my tidy list of things to do. I wanted my "Mom Super Cape" to soar ever higher; it was starting to feel dampened by mortgages & meetings, lighting bills & laundry. It needed airing & fluffing!
So I decided for my own personal growth it would be wise to spend time with Julie off air and see how her guidance and expertise would lead me to a continued vivid and extraordinary life – just on a higher level.
From Julie's website: "Live a balanced, present, and passionate life on your terms at work, with your family and with friends. 
• Know who you are at your core 
• Uncover your life purpose
• Leap over self-sabotaging tangles
• Trust the unique wisdom of your body 
• See clearly where your life is in or out of balance
• Bring on the "me time"
• Know what to do to transform your life into one you love
The Bright SpotTM

 – Julie spent an hour and a half with me and can with you, too, her details are below. When I hung up the phone with her, I felt such a renewed sense of excitement that I started working on a chapter of a manuscript I shelved a while back. Because there lies my heart truth for work & having spent time this morning with Julie, I know it is time for that book to come to fruition.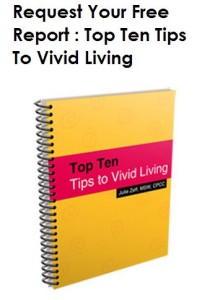 Julie Zeff, MSW, CPCC, www.vividliving.net, julie@vividliving.net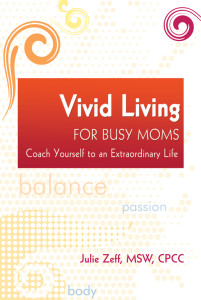 Helping stressed/tired moms live vivid lives they love!
FREE Report Top 10 Tips to Vivid Living at: http://www.vividliving.net
Vivid Living for Busy Moms: Coach Yourself to an Extraordinary Life – https://www.createspace.com/3581207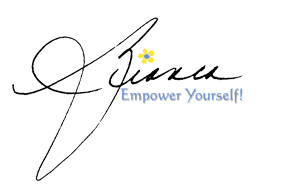 Saturday, January 1, 2000 by
Bianca
This page is under construction. Please visit again soon.