Sunday, October 8, 2017 by
Bianca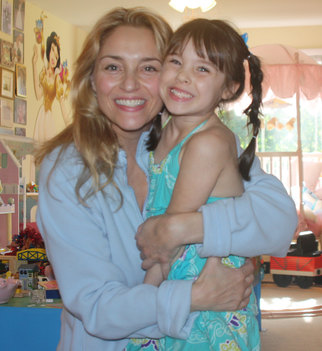 A mother picking up her child from a playdate once said to me, "I just came across your website and didn't know you had a long career on television or traveled anywhere. And here I thought you were some Fairfield County shut-in Mom because you're always with the kids and bake & craft and they come back home with cookies & stuff."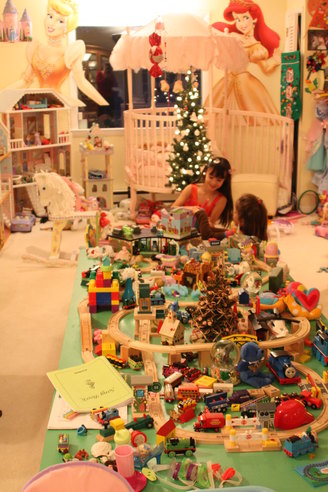 I seriously had no comeback.
I just politely ushered her and her sweet daughter out the door, brownies & artwork in hand. It's important to note here that this woman is an executive whose nanny usually picks up the lovely little girl who's been coming over for years. The Mom blurted her judgmental comment of which she certainly knew nothing about…ah, yes, one should never assume.
True, I've had an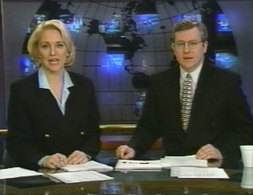 illustrious career distinguished by multiple journalism awards, blah, blah, blah. But being a mother has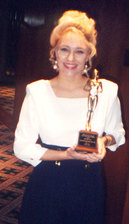 been & always will be my most important job. And true, I don't send kids back home with their homemade goodies on a paper plate saying, "Susie was such a good girl and did you know I've been to more than 60 countries over 150 times on 5 continents? Have a nice night."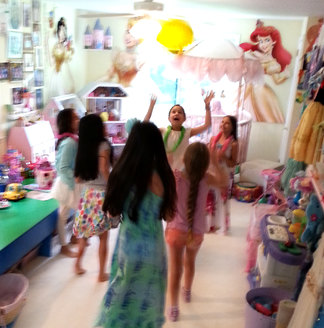 It riled me was that any Mom would think any other Mom was a "shut-in" just because she liked being home with the kids. All the kids, their friends and friends of their friends. Yeah, I like that! I like being home with my family & my pets. I've been fortunate enough to choose to stay home because I wish to. I'm grateful for it. I like that I only have to go to the radio station once a week & can write from home when the kids are in school. I don't mind if a Mom works in an office, works from home, doesn't have a job or doesn't choose to keep working. Moms should not judge one another, they should support each other & their choices.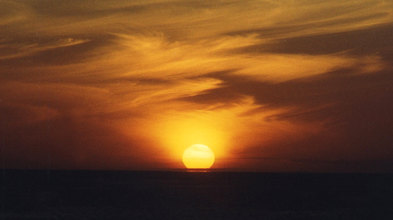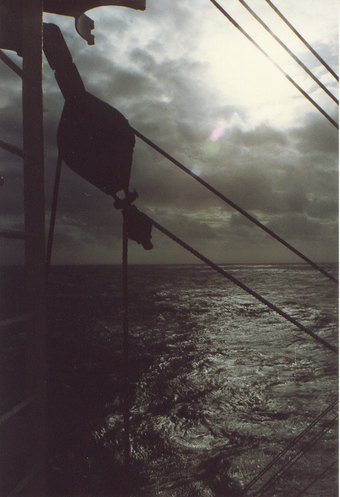 That night, memories of my travels flitted through my mind… trains, ships & air on countless flights & logging tens of thousands of miles sailing through the Adriatic Sea, Indian Ocean, Bay of Bengal, Arabian Sea, Pacific Ocean, Andaman Sea, Denmark Strait, Red Sea, English Channel, Sea of Marmara, East & South China Seas, Gulf of Alaska, Mediterranean Sea, Gulf of Aden, Suez Canal, Sea of Crete, Ionian Sea, Atlantic Ocean, Baltic Sea, crossing the International Date Line via ship, learning preventive pirate safety measures through the Suez Canal, giving a big thumbs up to our US Air Force pilots during a fly-by over our vessel in the Red Sea. Enjoying cool places like Malaysia, Egypt, China, Russia, India, Japan, Ireland, Turkey, Venezuela, Scotland, the Philippines, Germany, former Yugoslavia, Taiwan, England, Mexico, Hong Kong, Denmark, Spain, Guatemala, Sweden, islands throughout the Caribbean, and most of our own beautiful States from the top of the Haleakala Volcano in Hawaii to the bottom of the Grand Canyon in Arizona, to snowy Killington Peak in Vermont and sunny San Diego, California & most everything in between.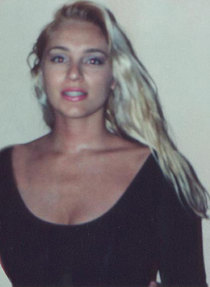 Coming from a large multicultural family, I eagerly welcome different traditions, different people, different views, and my travel experiences are packed with wonderful memories & world lessons … with a handful I'd like to forget. Sure, those are the best stories but for another time…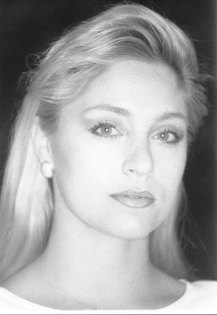 I've been a dinner guest at Parliament, a special guest at a Royal wedding, and a Thanksgiving guest in Turkey. I've enjoyed divine spa treatment on the beaches of Malaysia and wretched at the sight of travel friends drinking snake blood in Taiwan for a dare. Ewww! (Yes, they became very ill!)
I've been to Tianamen Square before the '89 crisis, to Berlin before the wall came down, to Sarajevo before the war, and to Cancun before President Reagan attended an economic summit there making that once-quiet getaway in Mexico a carousing hub for partying tourists.
I've been stuck at the top of a pyramid in Chichen Itza & stuck in a remote beach bathroom in the dark in Marbella Costa del Sol when the door handle broke…and so did the light.

I've kissed the great-great-great-great-great…on-and-on direct descendant of Christopher Columbus, a duke, and a well-known European prince who kisses like a lizard. Yuck! Traveling can be good and not so good!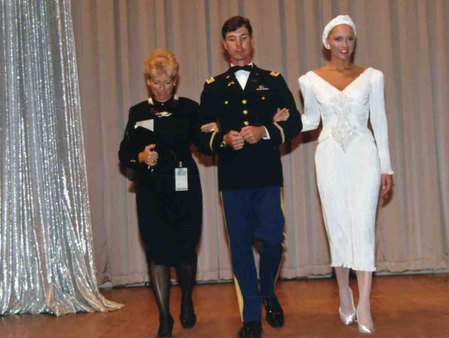 I purchased my 1st major piece of jewelry in Hong Kong along with 100 rolls of film. Yup, took a lot of pictures then, too! I've been traveling to Europe & around the world since I was just a few weeks old. So let's take a little photo journey throughout the years: GERMANY with Mom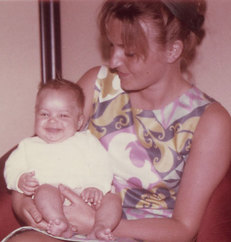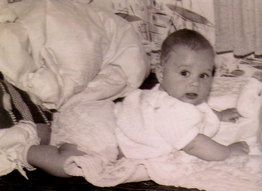 GIBRALTAR BARBADOS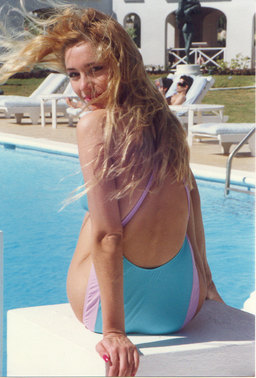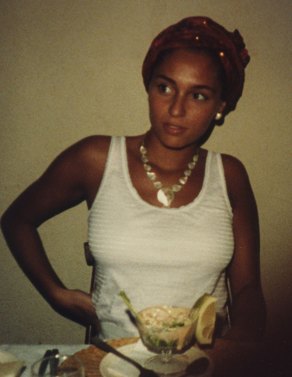 MALAYSIA – apparently I liked stripes!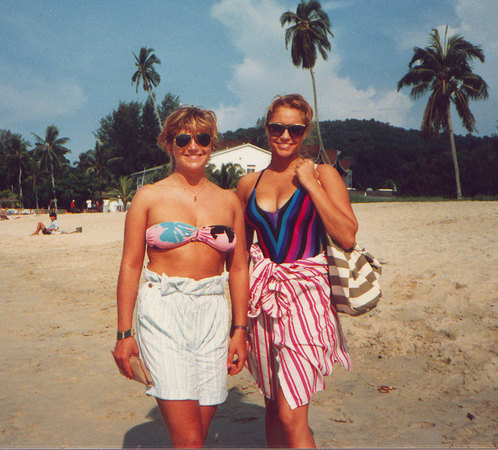 BERLIN WALL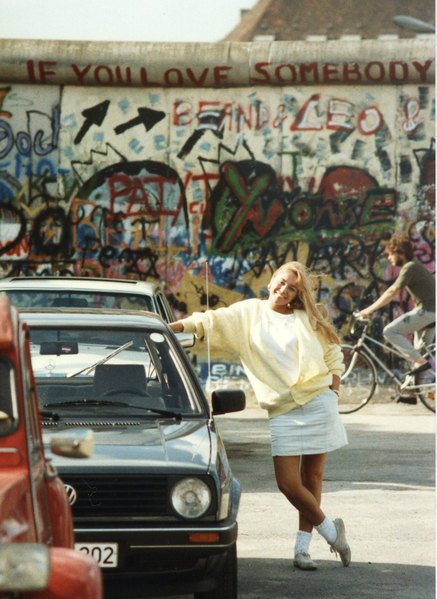 JAPAN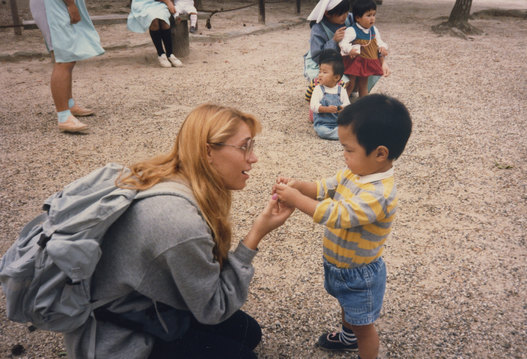 INDIA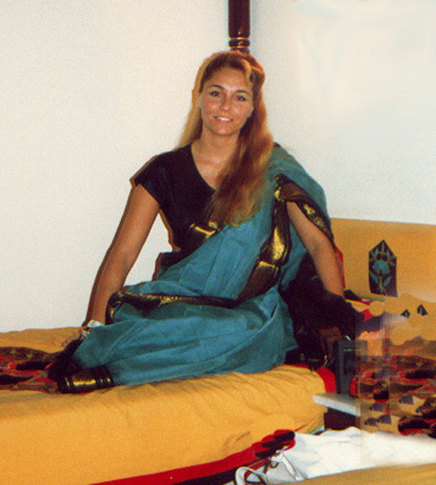 Stark contrasts in India, just a walk away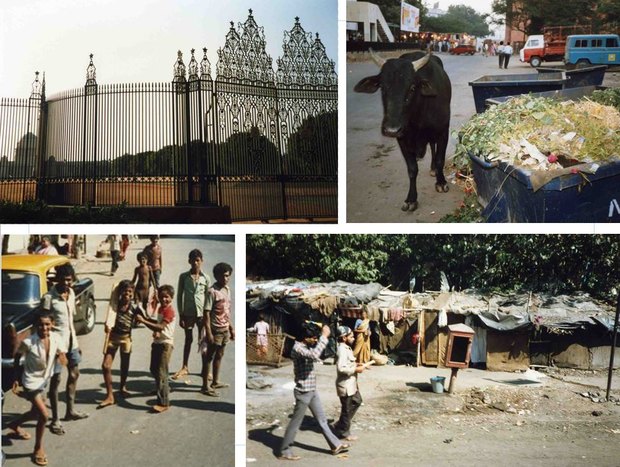 Beautiful Taj Mahal mausoleum on the Yamuna River, commissioned 1632. Sweet monkey.
And below is the Red Fort, Palace of the Mughal Emperors, AGRA, INDIA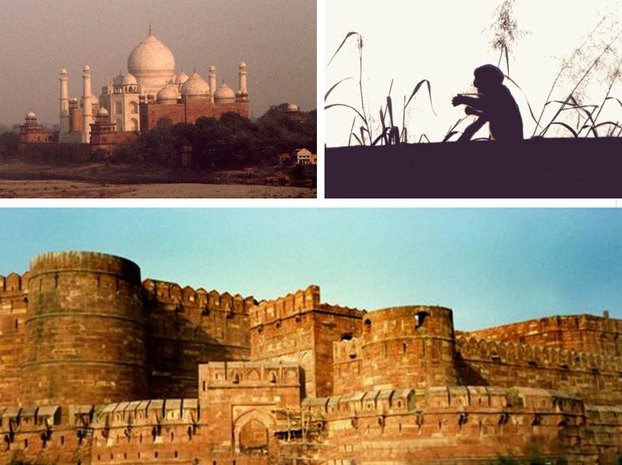 Great Wall of CHINA – Odd that we don't notice these things when we're younger but why am I standing over that mountainous edge just for a photo!?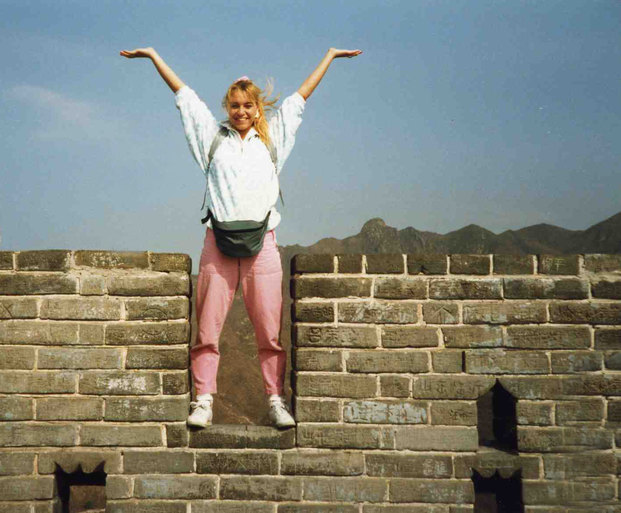 Autumnal view through the Wall's window, Graffiti on the Wall, and LOOK at those STEEP steps!!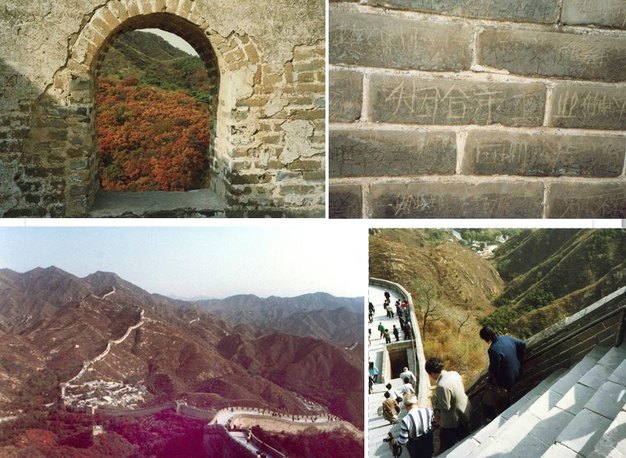 LONDON Summer Ball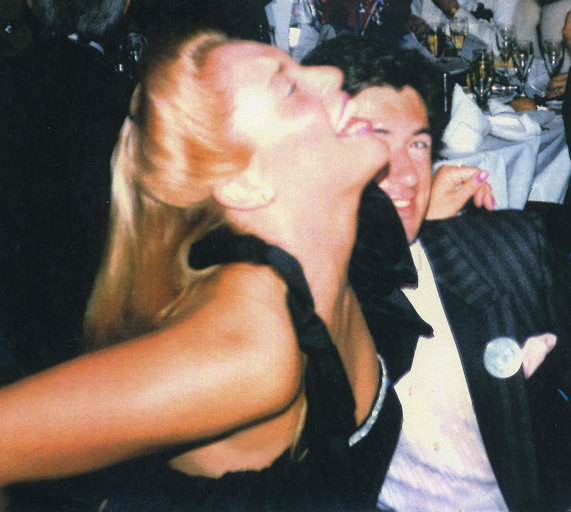 HONG KONG BOMBAY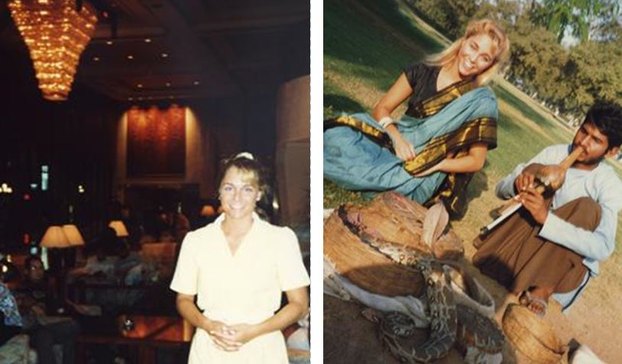 CALIFORNIA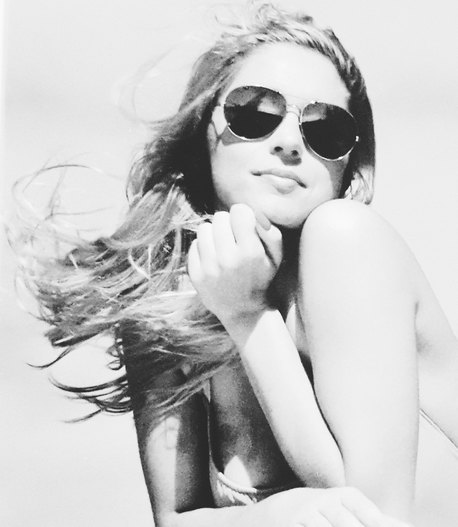 TAIWAN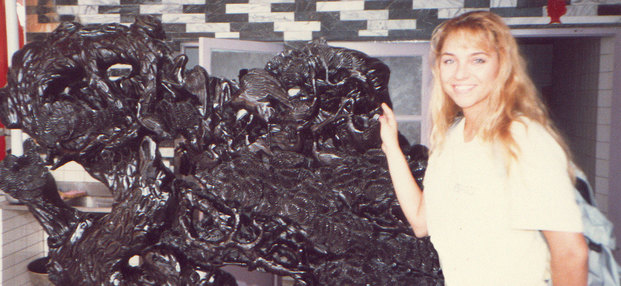 Kinsale, County Cork, IRELAND

PHILIPPINES DUBROVNIK, YUGOSLAVIA (former)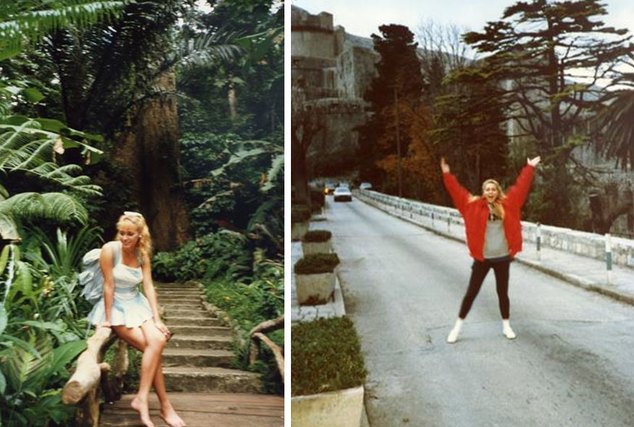 ST. MAARTEN ROYAL THEATRE LONDON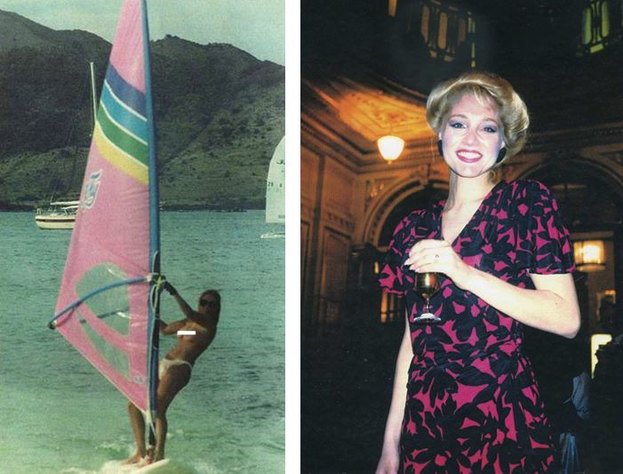 SOUTH CHINA SEA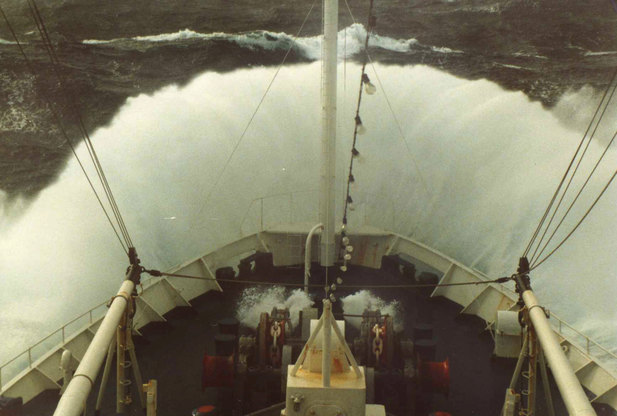 SPAIN

SEVILLA CADIZ

The GREAT EGYPTIAN PYRAMIDS at sunset…breathtaking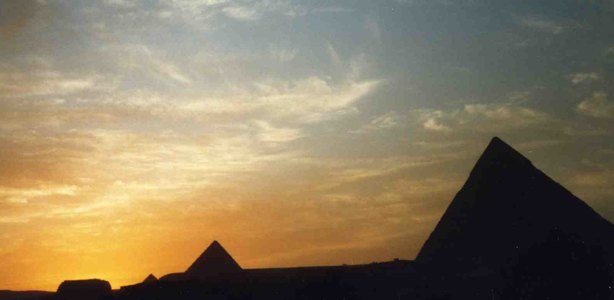 GREAT SPHINX OF GIZA, sitting on the steps in a PALACE IN EGYPT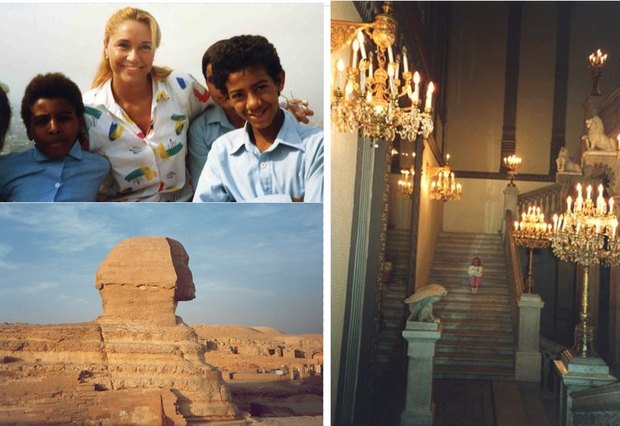 BEIJING UNIVERSITY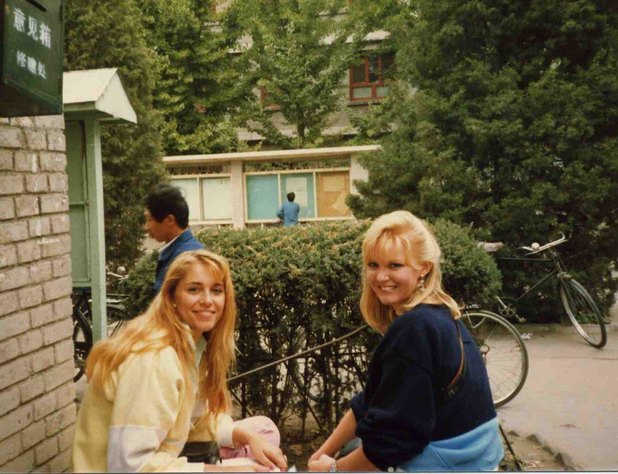 MONTREAL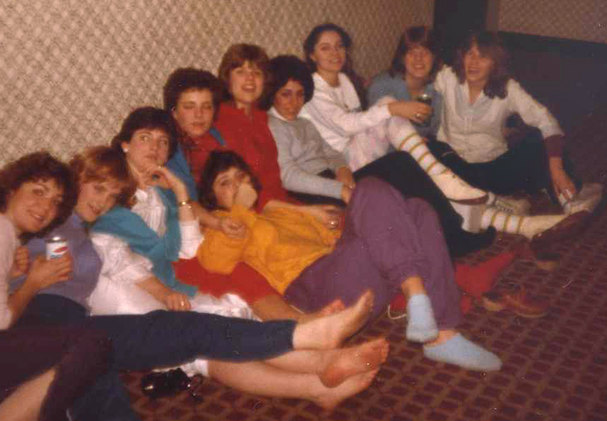 St. Basil's Cathedral. MOSCOW, RUSSIA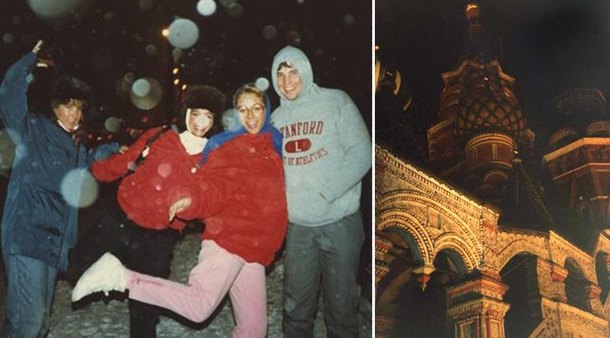 ST. PHILIP, ATLANTIC COAST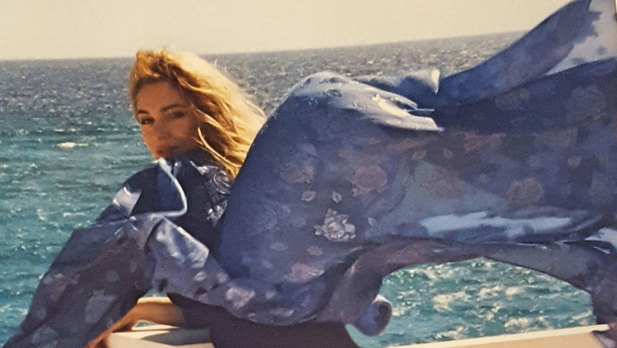 I was able to photograph the bride during their ceremony at CHIANG KAI-SHEK's MEMORIAL

VANCOUVER, BRITISH COLUMBIA PENANG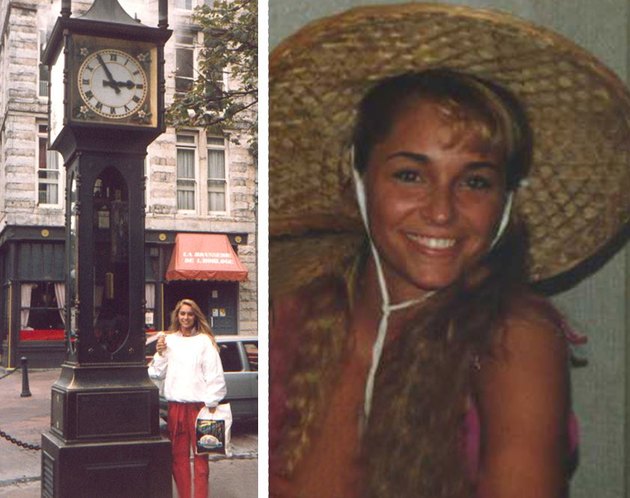 BARBADOS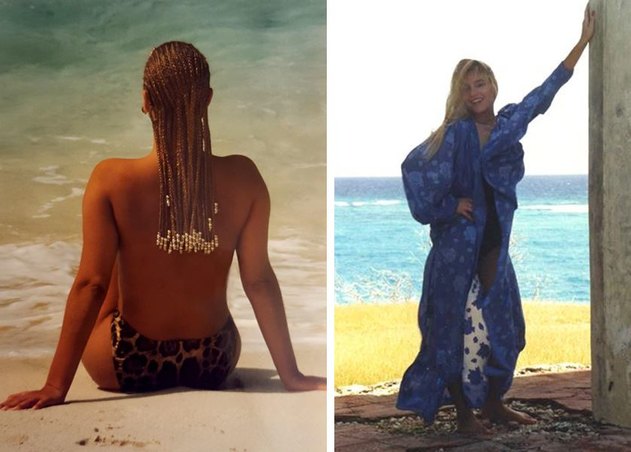 SCHLESWIG-HOLSTEIN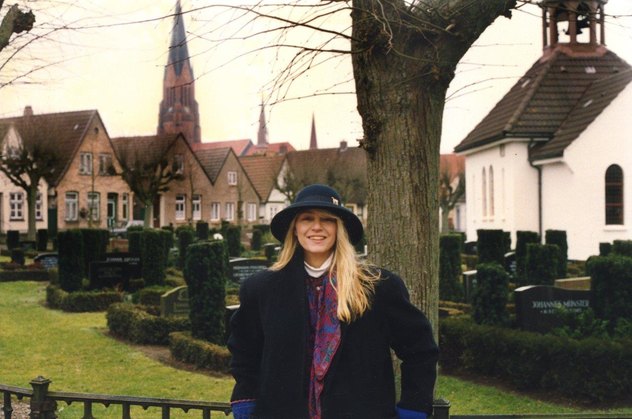 TURKEY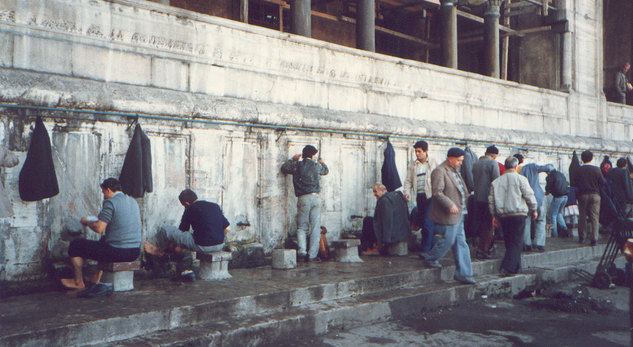 HUALIEN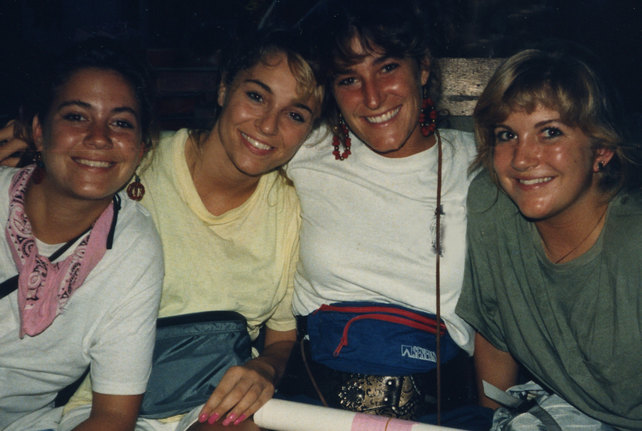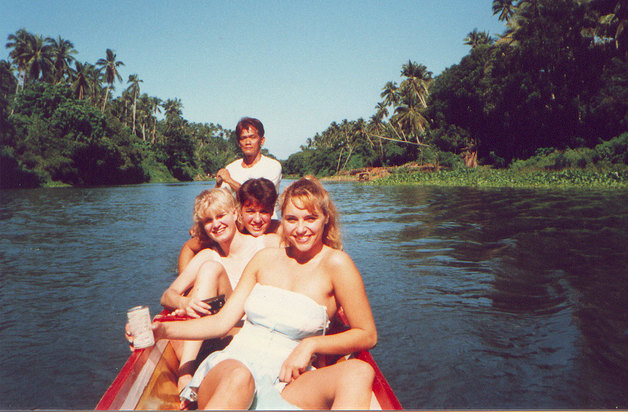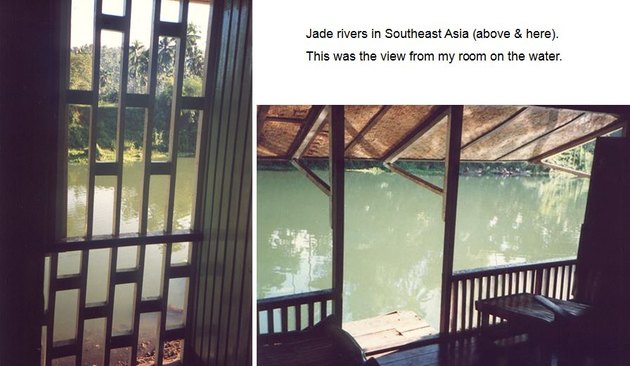 JAMAICA

OSAKA Great Pyramid – oldest of the 7 Wonders of the Ancient World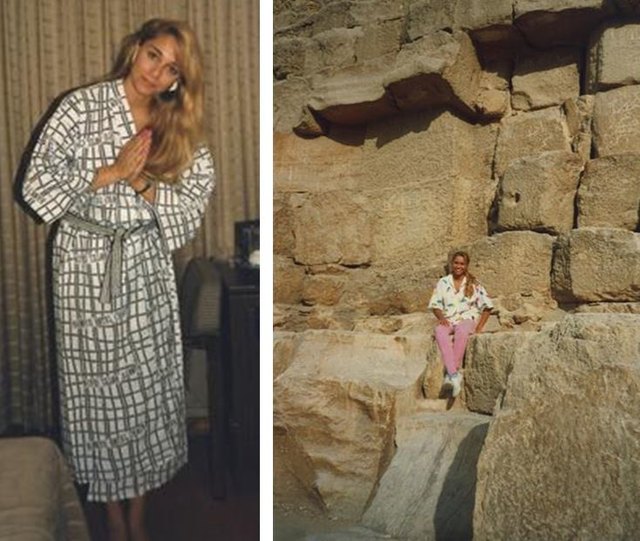 GOETEBERG, SWEDEN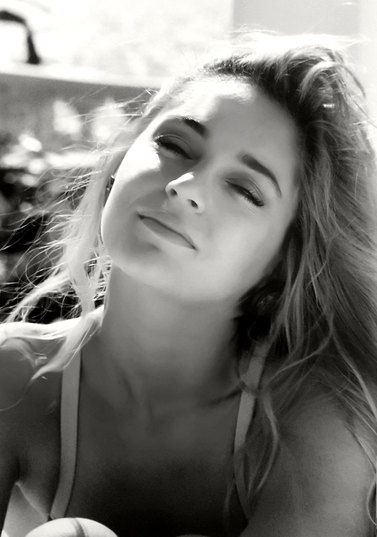 Beer from vending in KOBE….and 26 years later with my Hello Kitty backpack in SCOTLAND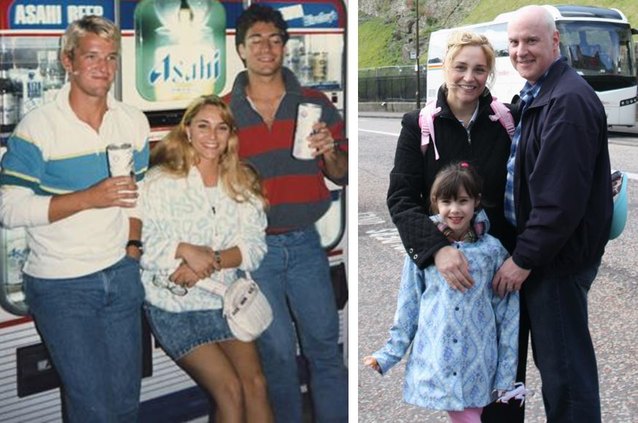 CHICAGO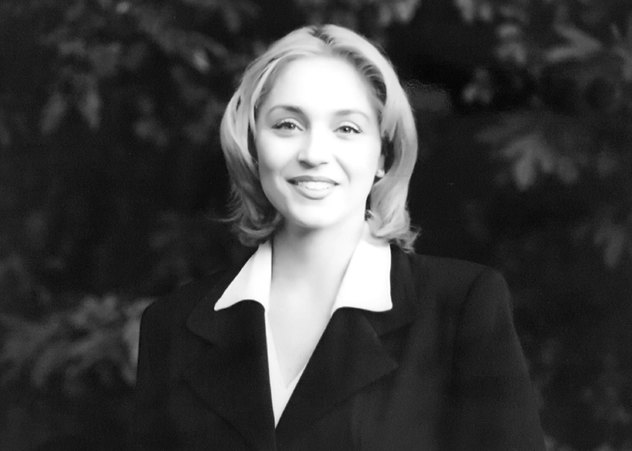 My Dad getting us on the helicopter to see the Haleakala Volcano in HAWAII & later the waterfalls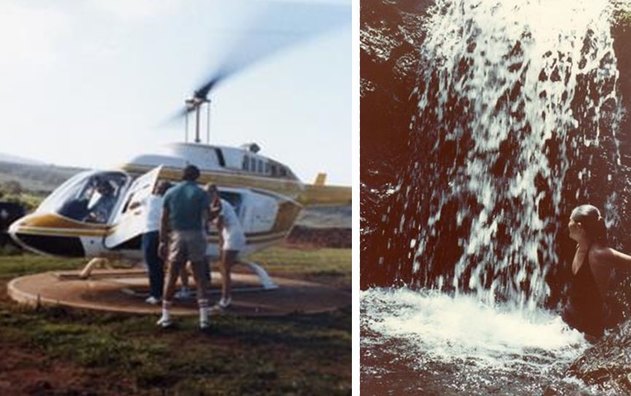 KYOTO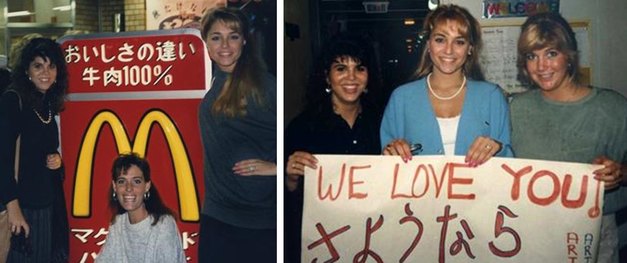 TAROKO GORGE, TAIWAN LIVERPOOL, ENGLAND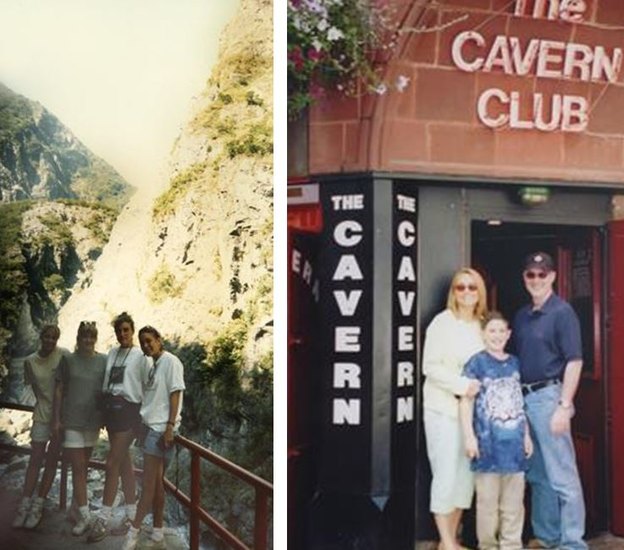 ISTANBUL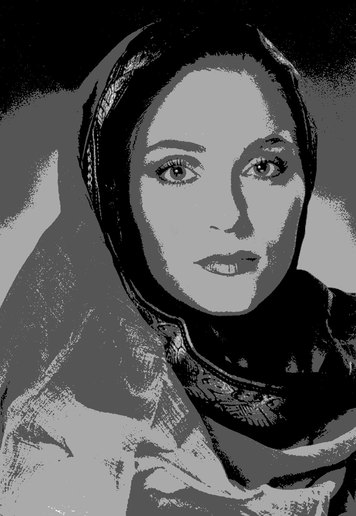 Getting stuck at the top of the CHICHEN ITZA Pyramid in MEXICO. Daddy saved me! And we left the arena immediately in tears in VENEZUELA!

PUERTO VALLARTA TIANANMEN SQUARE

MARBELLA, COSTA del SOL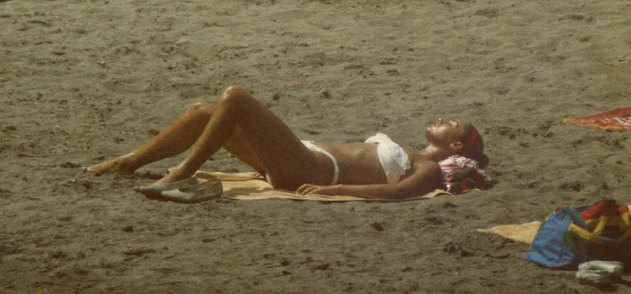 TURKS & CAICOS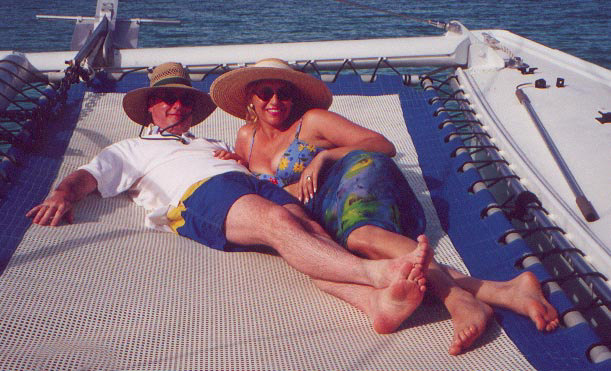 CARIBBEAN ISLANDS (my Mom snapped these shots)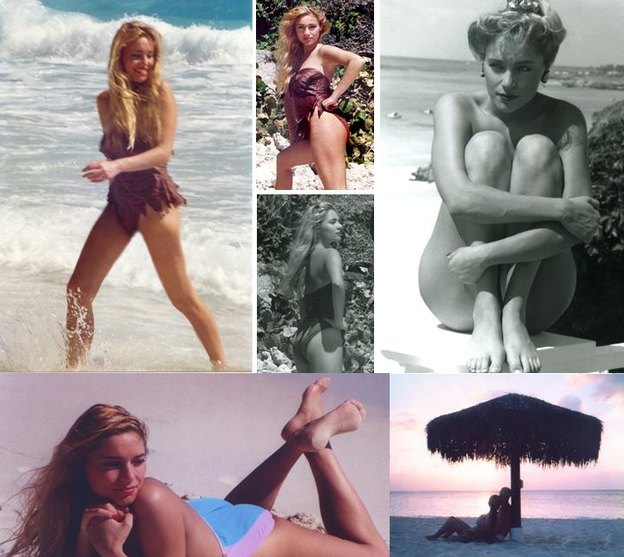 Attended Trinity College, DUBLIN, IRELAND… And visiting a hilltop monument in Ireland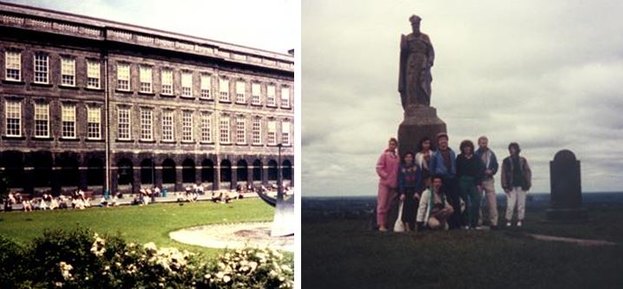 ALEUTIAN ISLANDS, Archipelago, Pacific Ocean

KIEL with my Granddad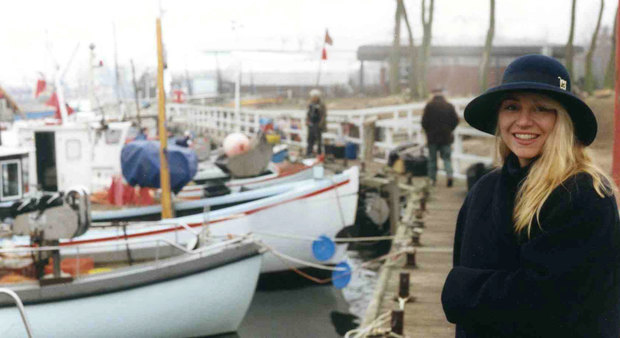 NARA, JAPAN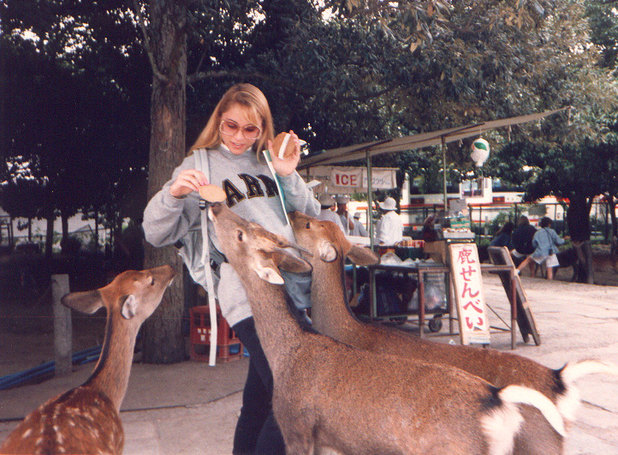 MT. KILLINGTON, VERMONT THE GRAND CANYON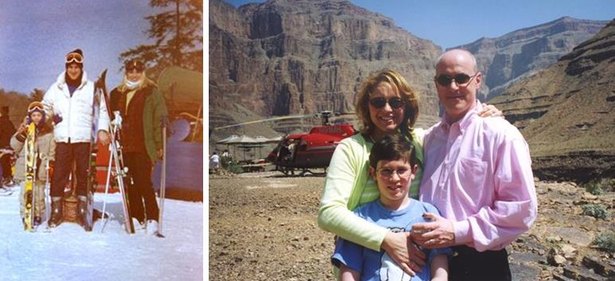 BERLIN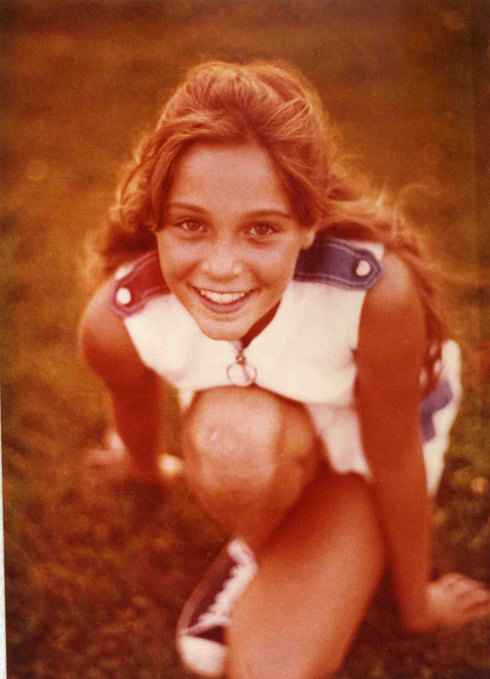 ASCOT, EAST BERKSHIRE, UK

ROYAL ASCOT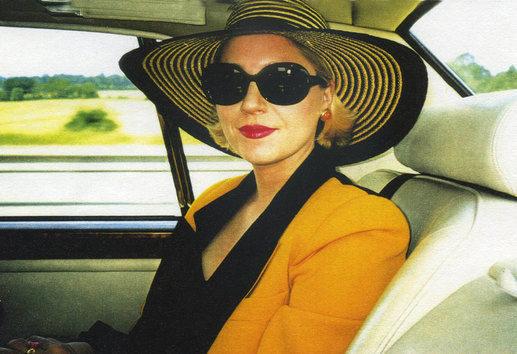 GUATEMALA DENMARK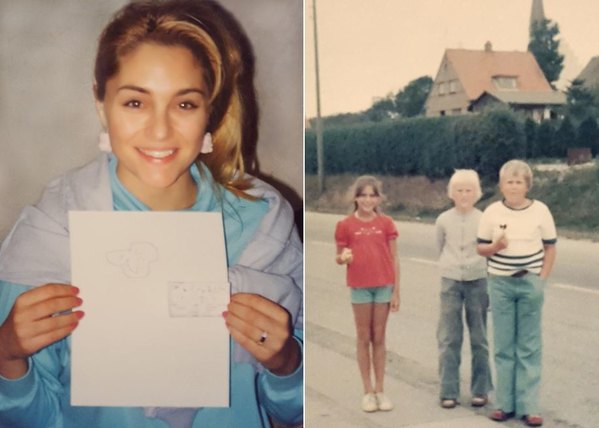 BRANDENBURG GATE, EAST/WEST GERMANY age 9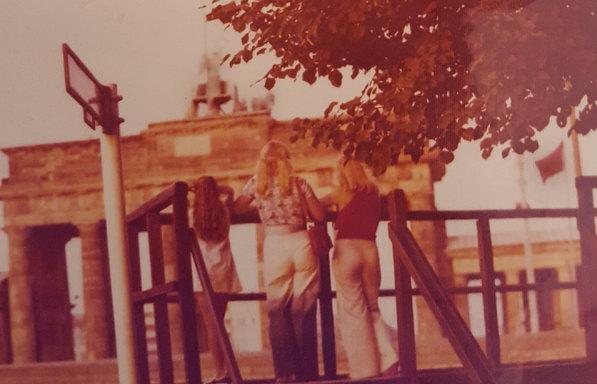 DALLAS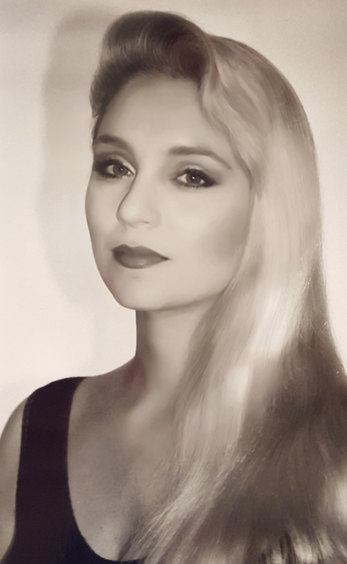 LLANFAIRPWLLGWYNGYLLGOGERYCHWYRNDROBWLLLLANTYSILIOGOGOGOCH, WALES Longest town name in the world!! This is the train station.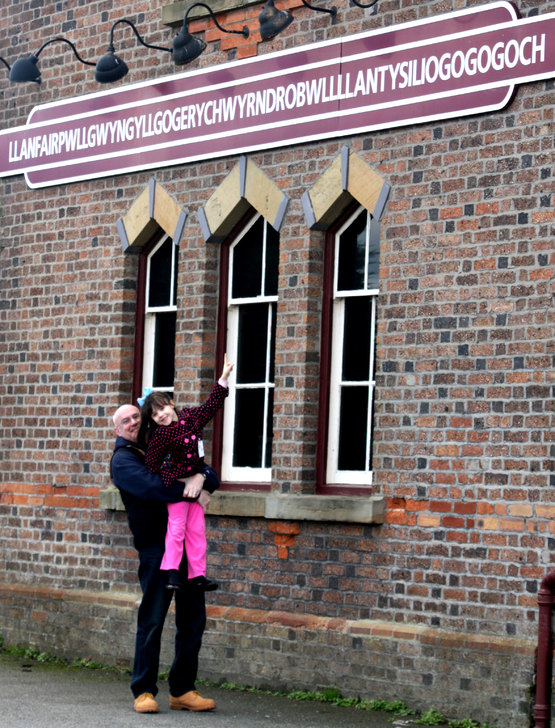 LANCASHIRE, ENGLAND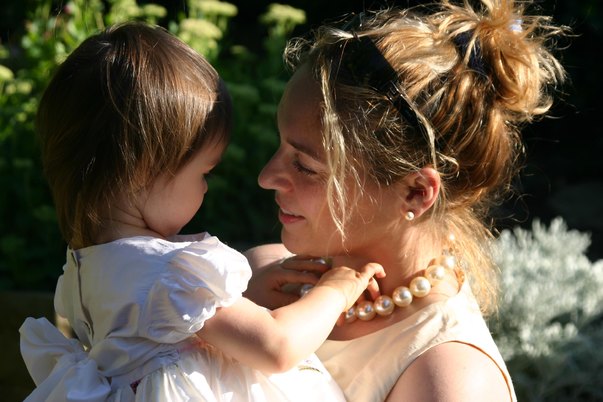 AMISH COUNTRY, PENNSYLVANIA

MARBELLA A. EINSTEIN MEMORIAL, WASHINGTON, D.C.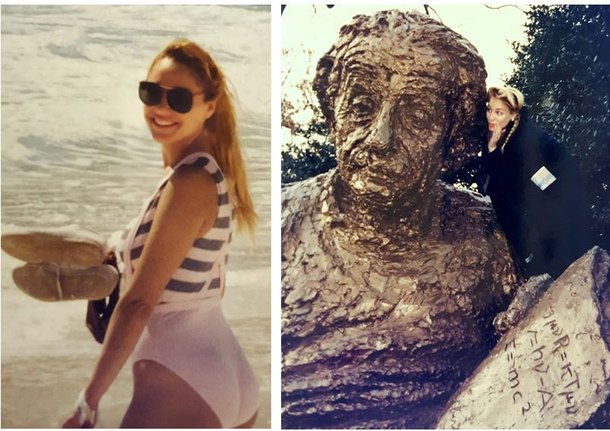 NEWPORT, R.I. ILLINOIS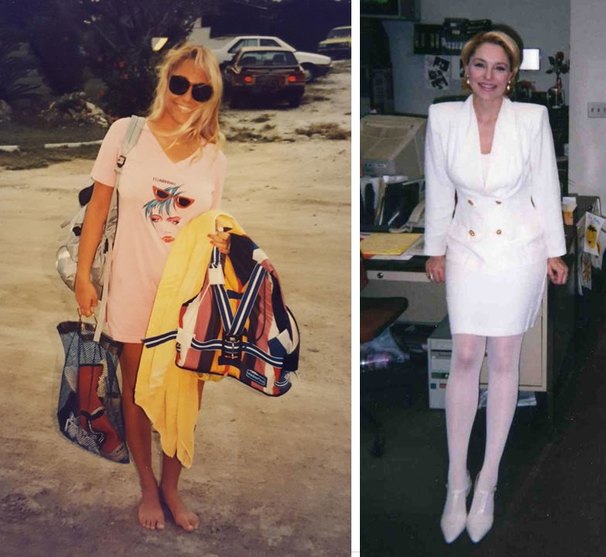 WALES

IOWA KEY WEST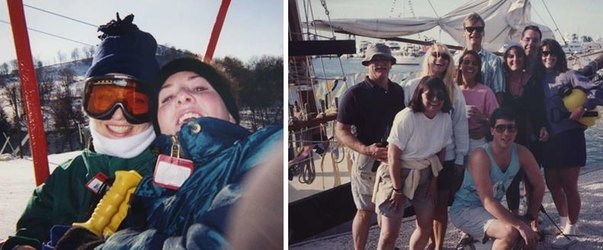 TEXAS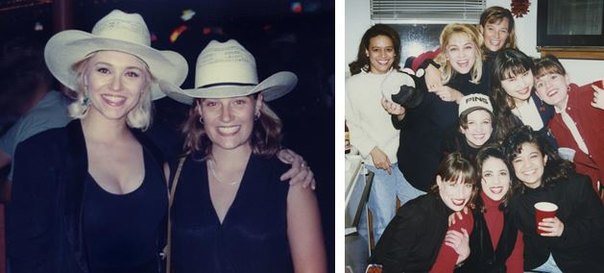 SOUTHEAST ASIA

ADIRONDACK MOUNTAINS OUTER BANKS, NORTH CAROLINA

6 bucks for this hostel in EAST ASIA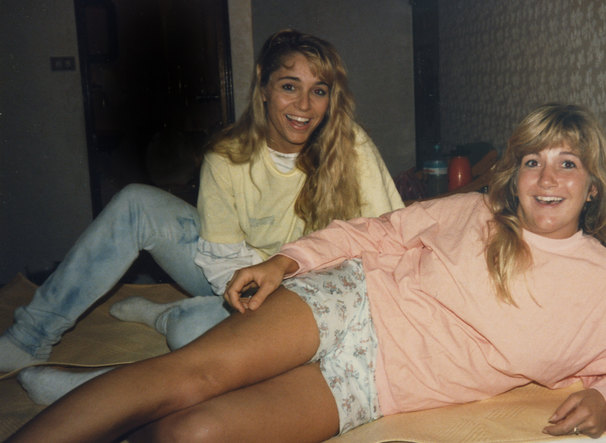 ENGLAND IRELAND

KREMLIN, MOSCOW ADRIATIC SEA SUEZ CANAL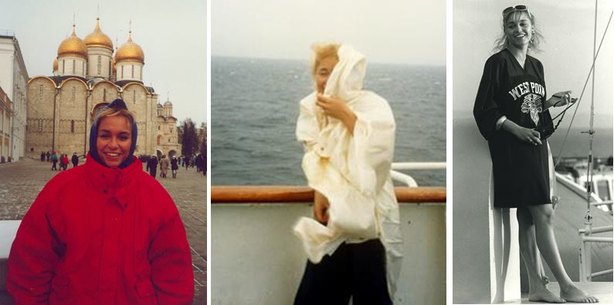 SULTANAHMET CAMII Blue Mosque, circa 1609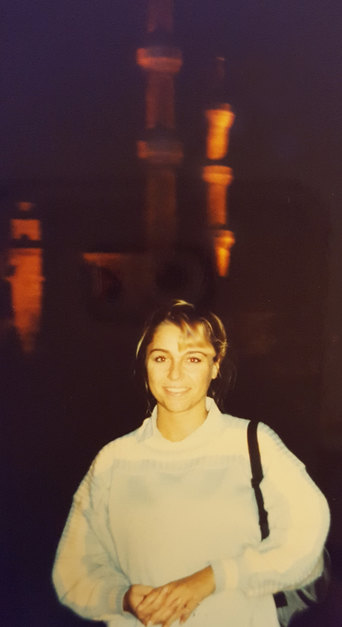 GUINNESS BOOK OF RECORDS, NYC PARK CITY, UTAH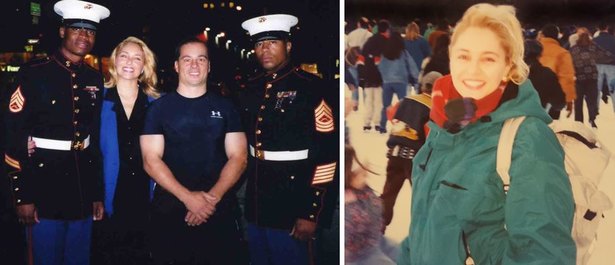 If you know me, I've been snapping photos of kids or with kids for over 3 decades.
Look at these precious children from SARAJEVO & CHINA, simply beautiful!!!

MONGOLIAN barbecue in ASIA MILLENNIUM in EUROPE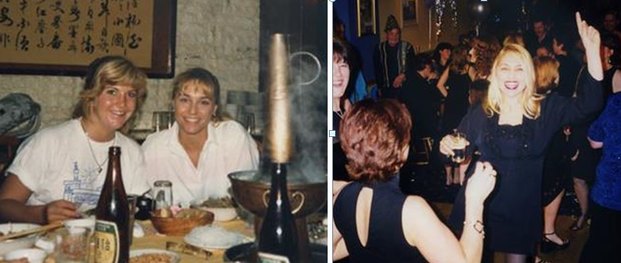 NEW LONDON Cty.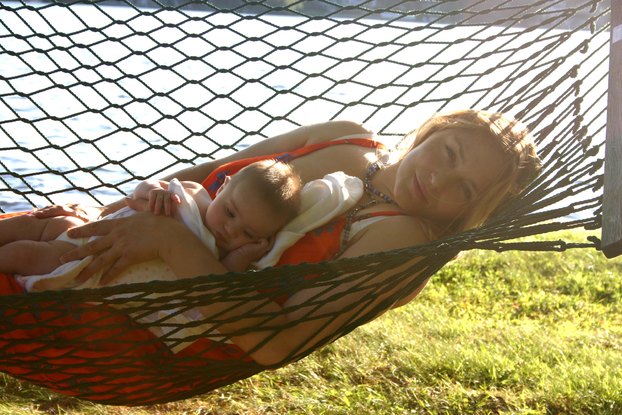 NEW YORK CITY ANDALUSIA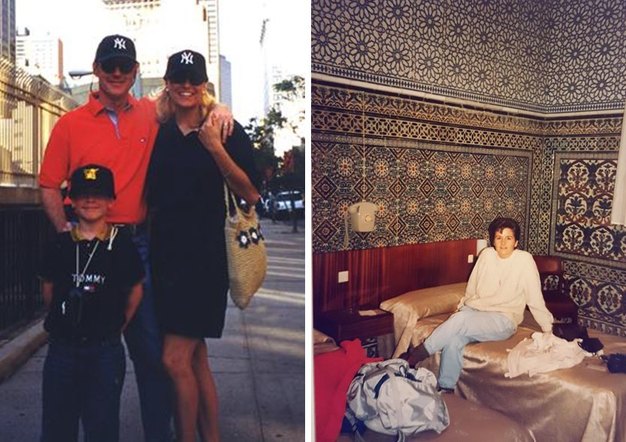 WESTERN ASIA with my Mom when I was 5. EAST GERMANY when I was 9.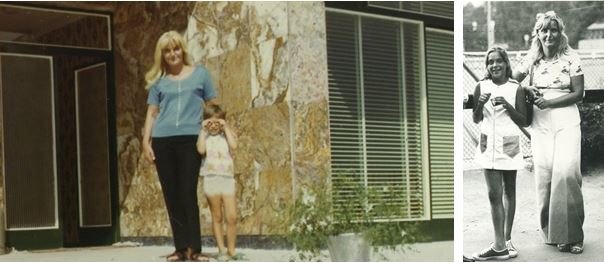 MAUI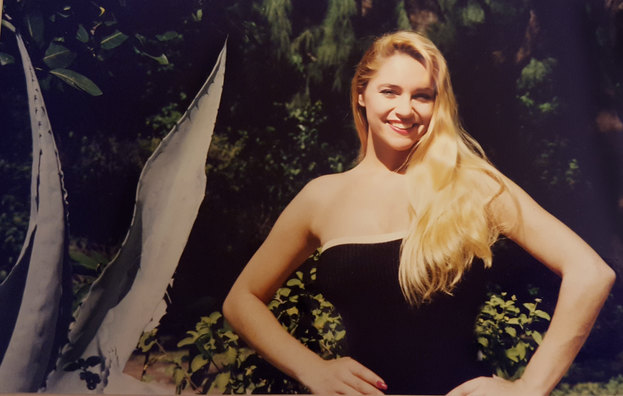 DOMINICAN REPUBLIC SNOWBIRD, UTAH BERMUDA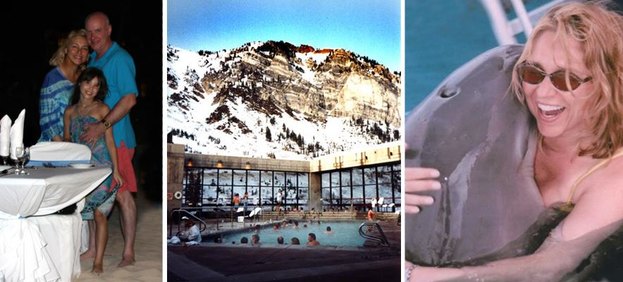 DUSSELDORF, GERMANY for GRAND DEPART of TOUR de FRANCE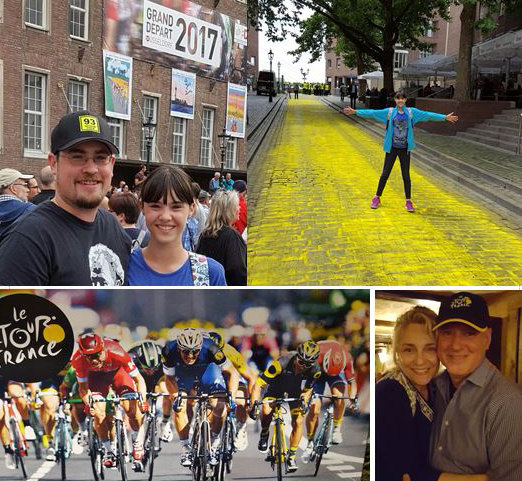 More CARIBBEAN Island pics with Mom eons ago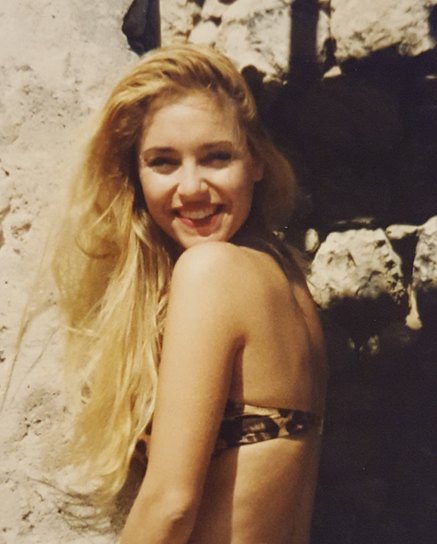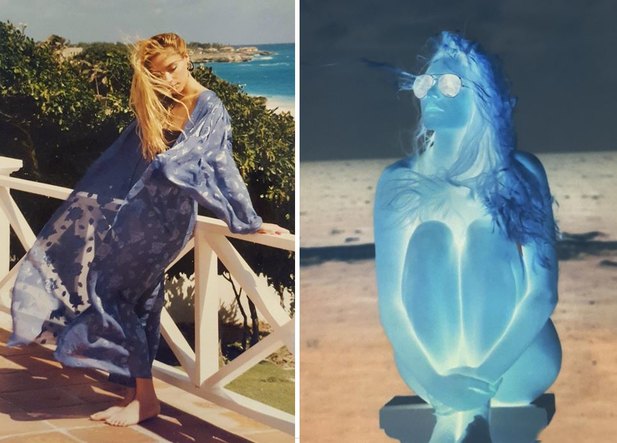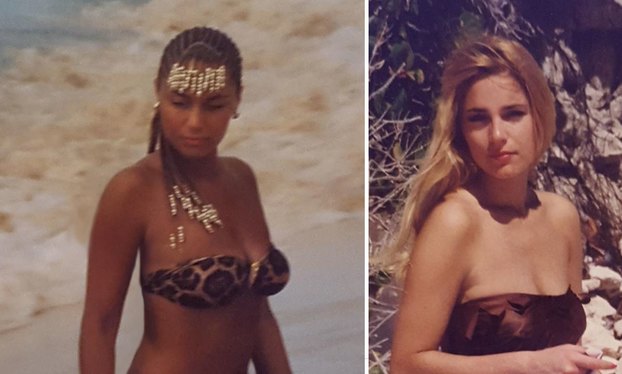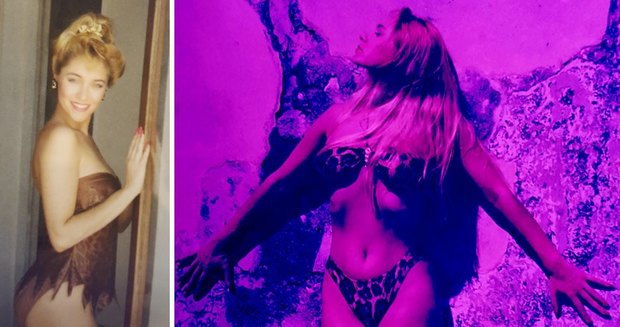 BEAR MOUNTAIN MEDITERRANEAN SEA CATSKILLS

BERLIN Zoo BALTIMORE, MARYLAND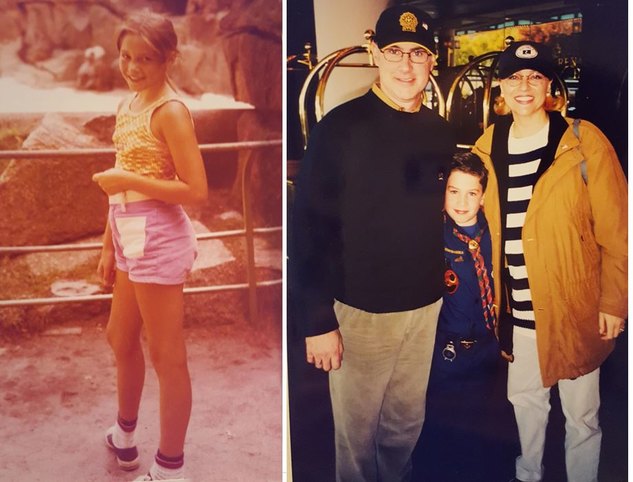 SOUTH AMERICA NEW JERSEY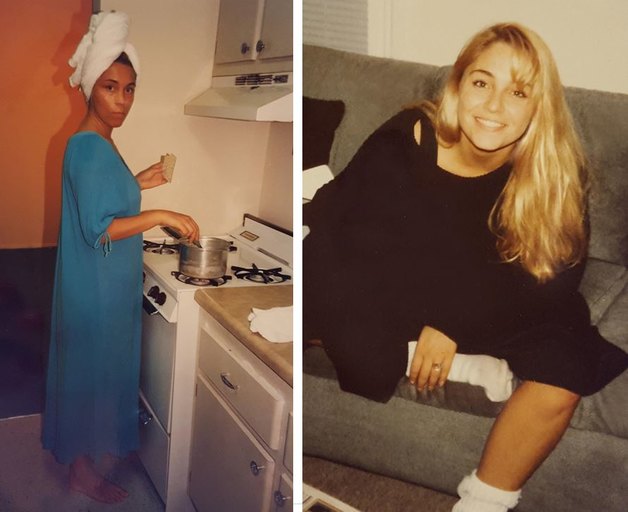 GREENWICH Polo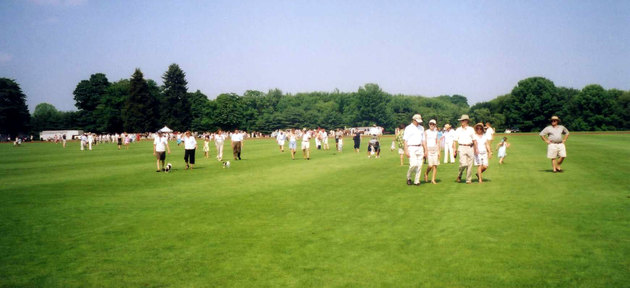 BALTIC SEA BAY OF KIEL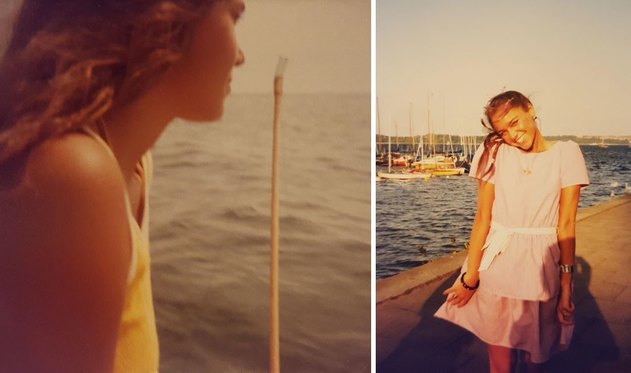 ARABIAN SEA ATLANTIC OCEAN

FLORIDA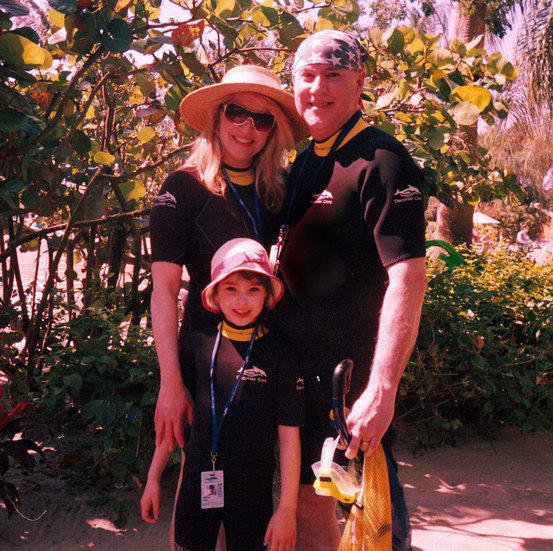 Flying to MARTHA'S VINEYARD – our 9-year-old daughter co-pilots 🙂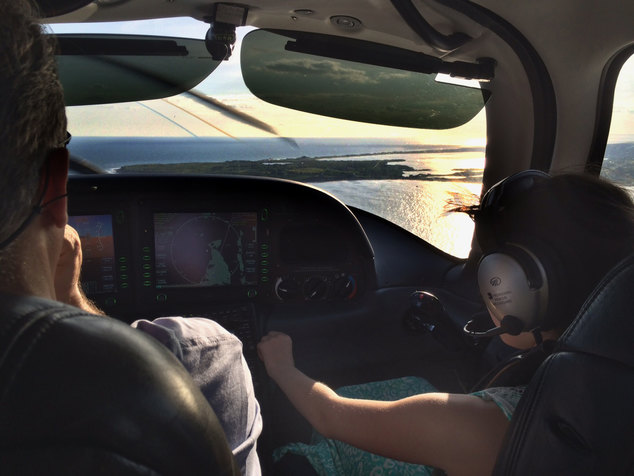 DUTCH WONDERLAND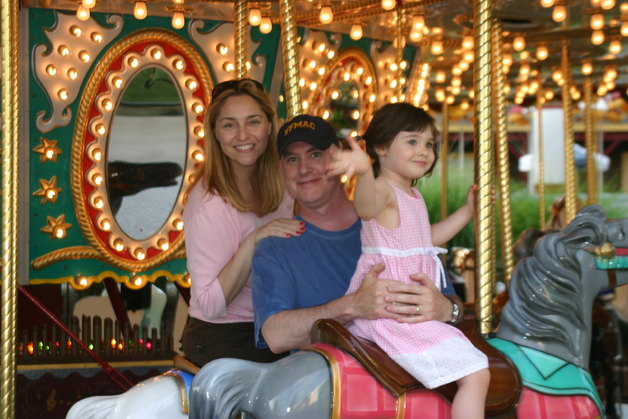 MEDITERRANEAN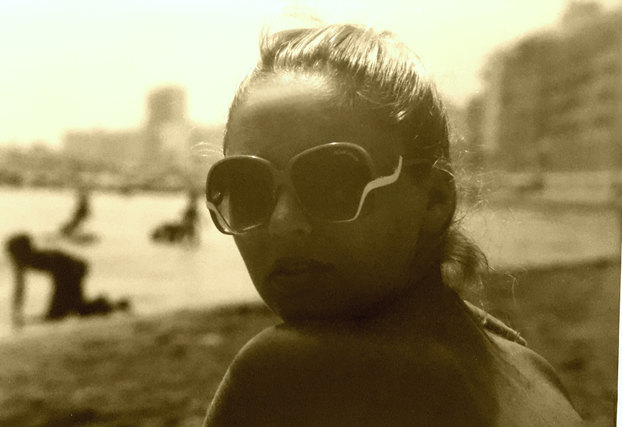 VALLEY FORGE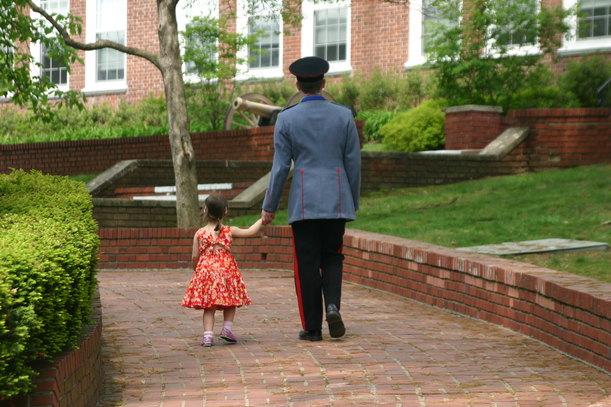 VICTORIA & AUSTIN, TEXAS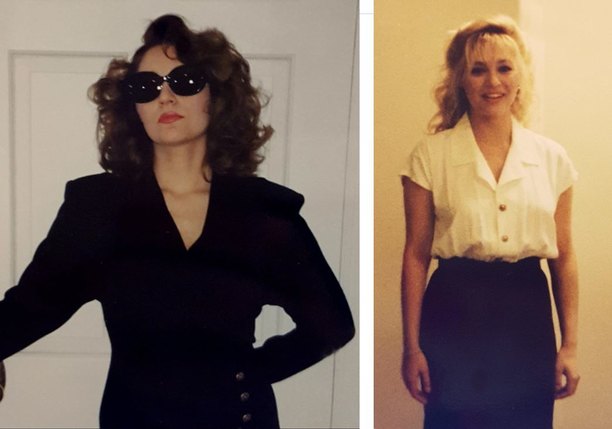 WASHINGTON, D.C. – President Reagan's Procession

NEAR EAST around age 5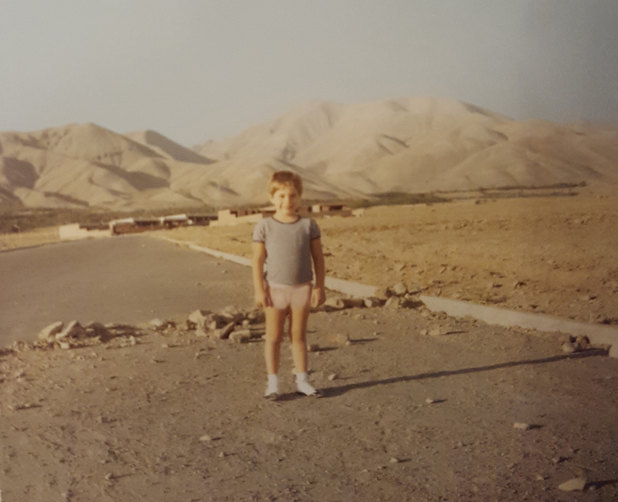 THE PENNINES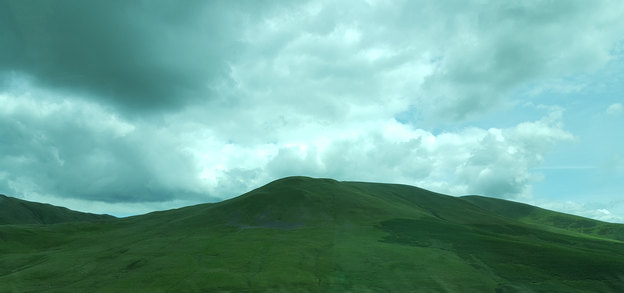 LABOE MALAGA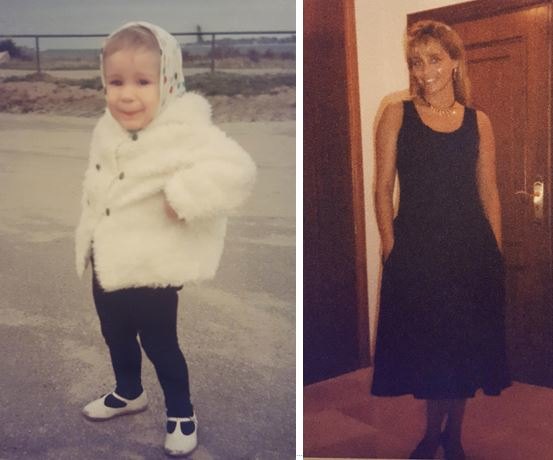 CHEYENNE SPRING, COLORADO CANCUN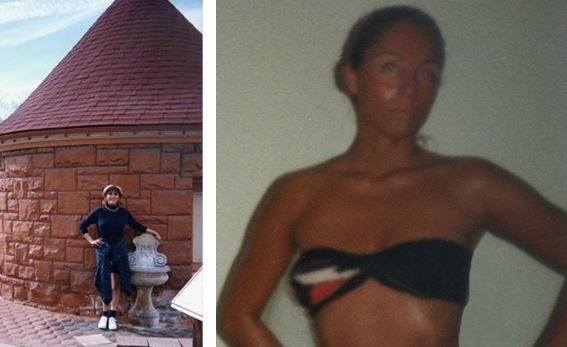 HAMBURG HADRIAN'S WALL built by the Romans 122 A.D.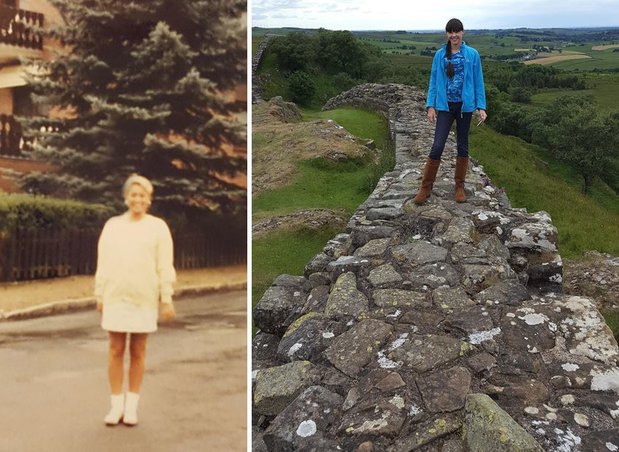 TURKS & CAICOS GRACE BAY LANCASHIRE, UK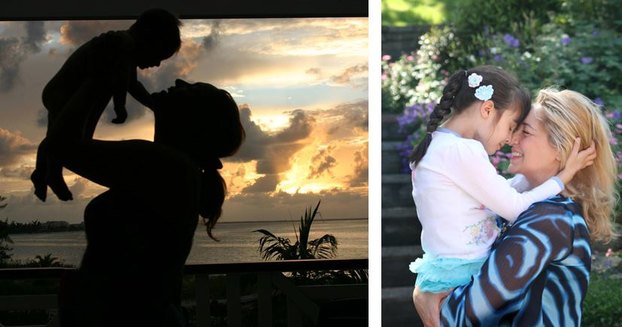 NEVADA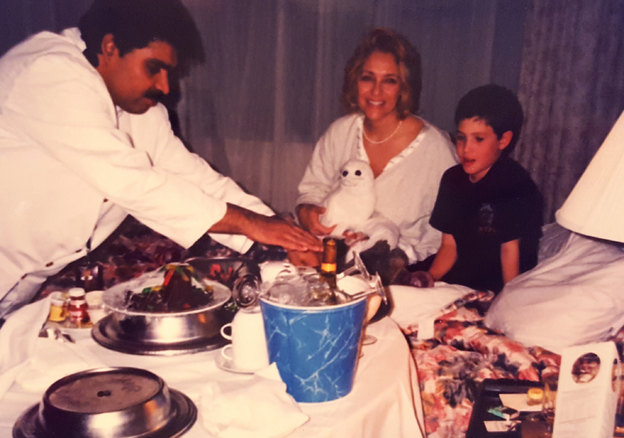 CORPUS CHRISTI LIME ROCK KIEL-WIK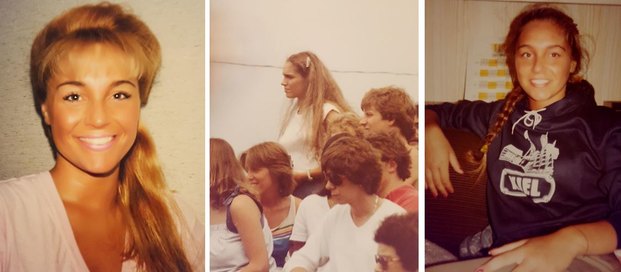 CONNECTICUT PHILADELPHIA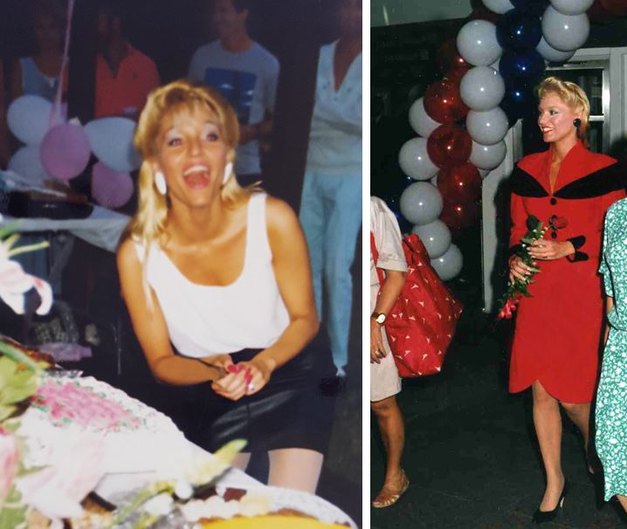 INDIAN OCEAN NYC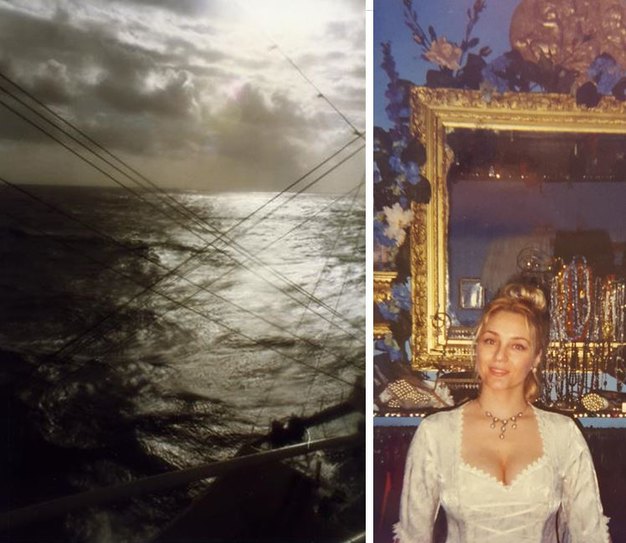 VALLARTA return THE HAMPTONS SAN DIEGO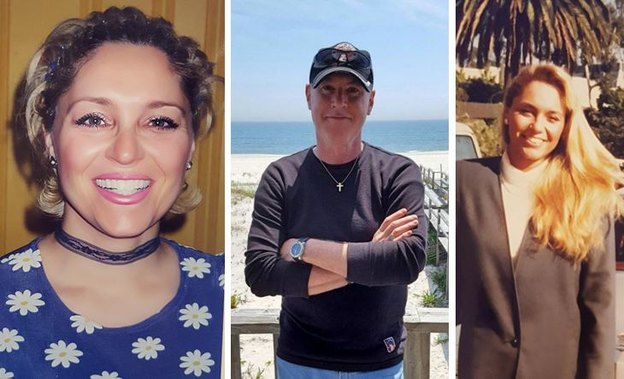 SUEZ CANAL, built circa 1860 YORK, ENGLAND

THE EVERGLADES Elvis' home, MEMPHIS, TENNESSEE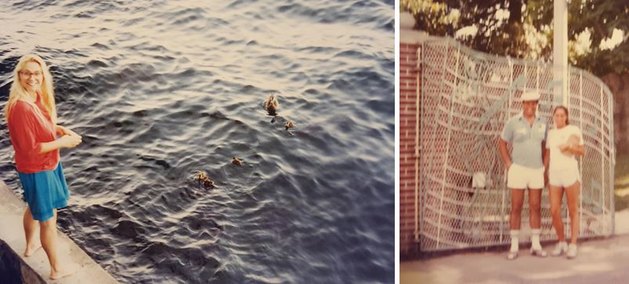 NEW HAMPSHIRE SNOWBIRD in UTAH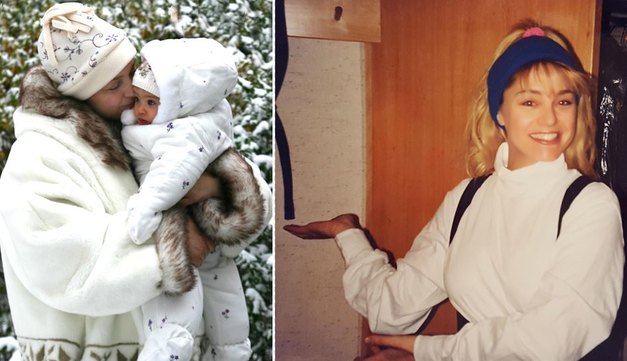 Photo taken from our towel on a Caribbean beach, eeek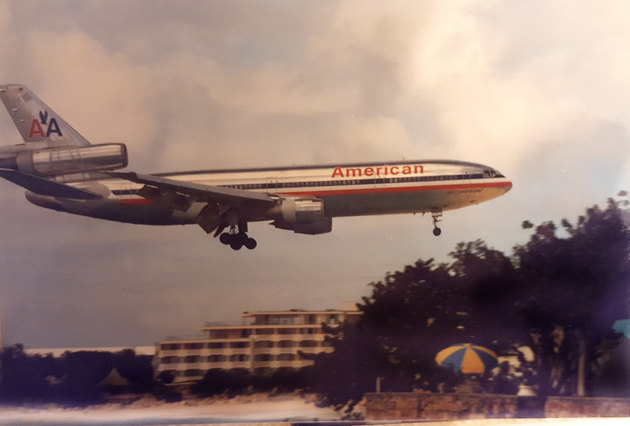 Chillin' in OCHO RIOS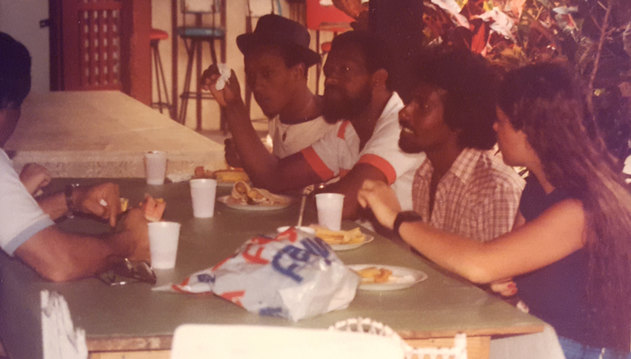 Old Capitol Building, WILLIAMSBURG, VIRGINIA ILLINOIS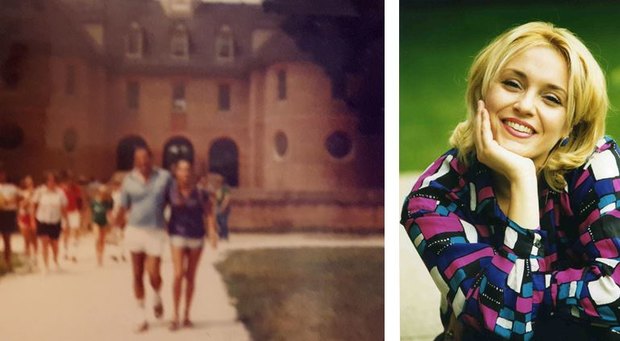 SCANDINAVIA SAN ANTONIO

THE KEYS, PROVIDENCIALES, KOBE & THE BAHAMAS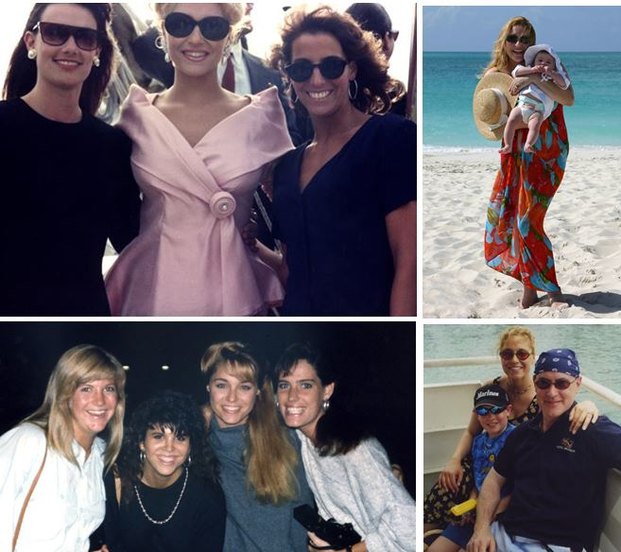 The Bright Spot – Home Sweet Home ~ As I've stated many times on-air, online and in person, my very favorite place to be in the whole world is home with my family & furbabies, feet up in my little white socks, a pony tail, Greek salad & a good family movie.
There are certainly a gazillion more places & photos, but this pictorial refutation has clearly served its purpose. The real point here is don't judge people especially if you've never gotten to know their background. As my friend, Sara, so succinctly put it regarding the woman's comment – "Honestly, some nerve!!" We laugh because, seriously, one can only chuckle at the mother's unapprised statement at this point.
Let me just say to that mother who assumed I was a "shut-in" because I like to craft with the kids & make their day magical – there is no greater job than raising the next generation of kindly world citizens, travelers & defenders of Earth & her gifts. That's my gift back to this planet that's been a joy to traverse, study, explore & relish!!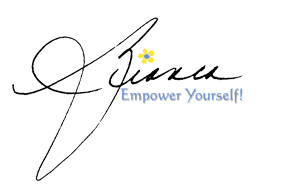 Tuesday, May 16, 2017 by
Bianca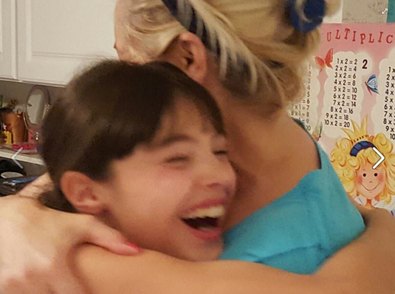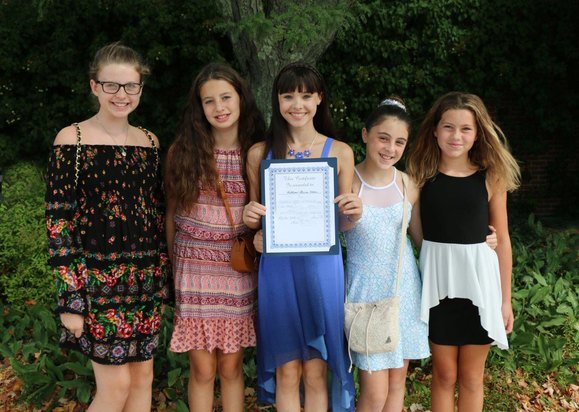 Our 11-year-old earned her 1st Literary Award in a competition she entered months ago. She submitted a mini version of her 1st novella. It's the 38th year of this competition & is open worldwide.
When Phillip read us the letter aloud, she jumped with pure delight feeling the fruits of her accomplishment after having spent months writing. We are so happy for her and very proud of her!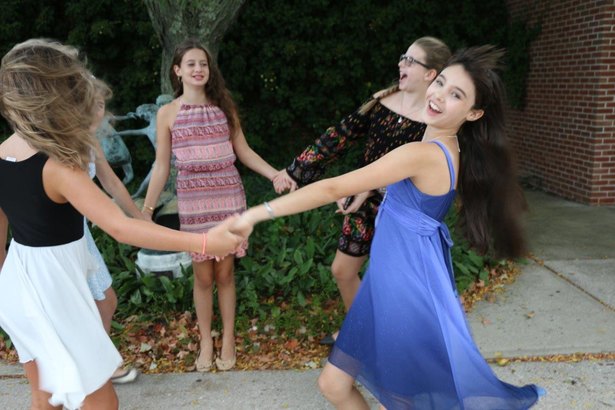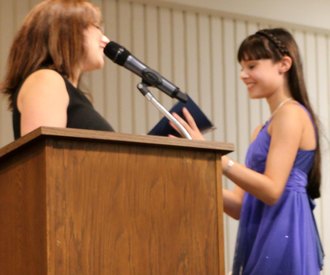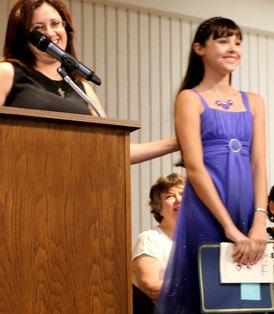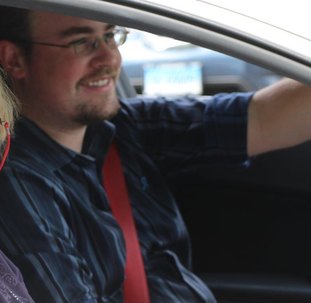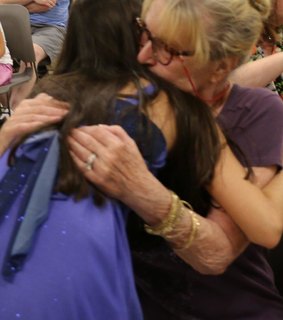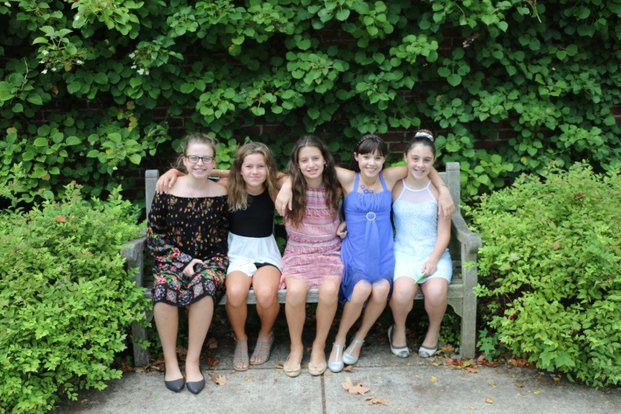 Reading & writing are so important to Darling, a passion we saw at a very young age and have continued to fuel. While in England this May, we visited Oxford as C.S. Lewis & Philip Pullman are two of our daughter's favorite authors,
click
:
Oxford
.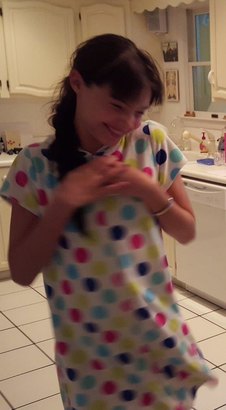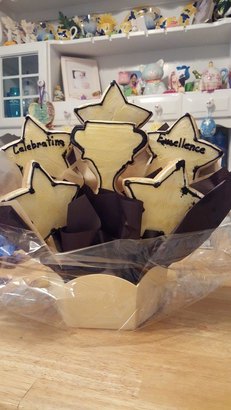 Three teachers, Mrs. DZ, Mrs. SZ & Mrs. C have had such a significant impact on furthering her creative juices and honing her technical skills. Marvelous, nurturing, kind teachers ~ we are so grateful to have had this
Dynamic Trio
educate our daughter! Thank you, Mrs. DZ, for the amazing surprise cookie bouquet!!! Loved it!!!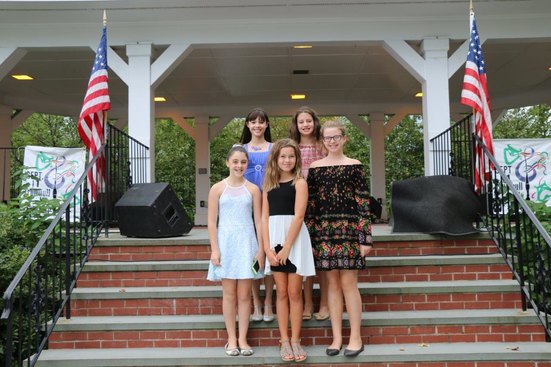 In her congratulatory card was a letter trimmed in gold with a very special message: Pack your bags & your wand, Hogwarts Castle awaits!!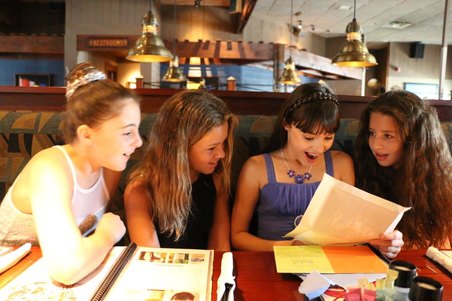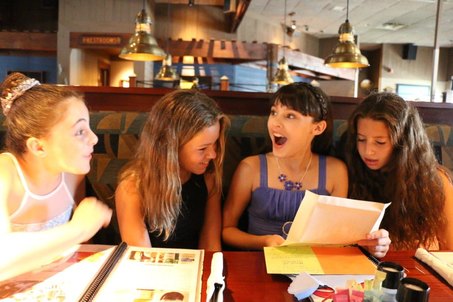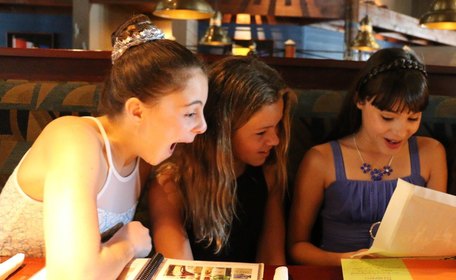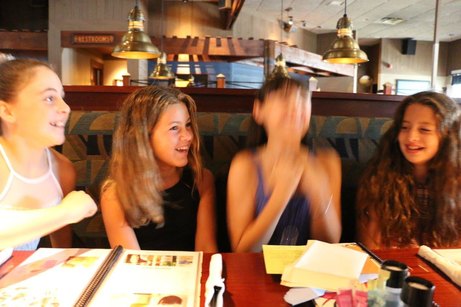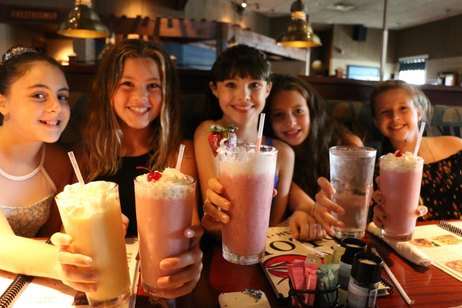 Cheers with smoothies & an afternoon of play, the day could not have ended any better!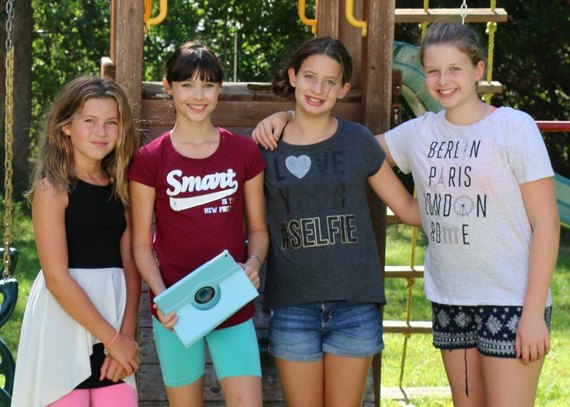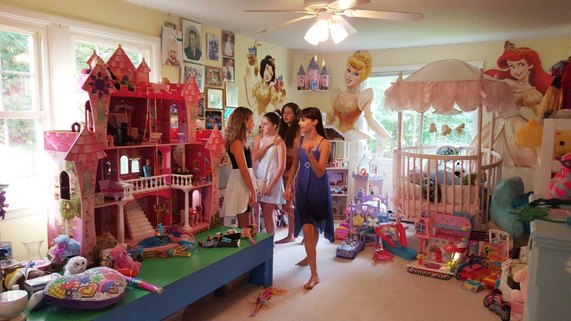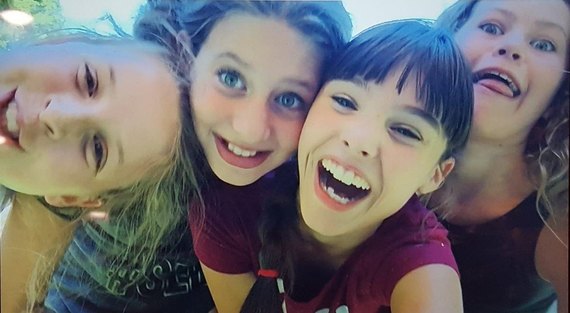 The Bright Spot
– Her award! Her friends! Her magical destination created by her favorite female author, J.K. Rowling,
click
:
Wizarding World
to see one of the most fun stories I've had the pleasure to write!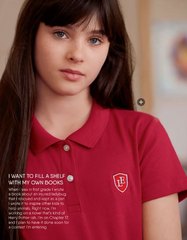 She was photographed for this Land's End ad in Spring for the Autumn 2016 polo collection. They interviewed her and used this quote on the ad: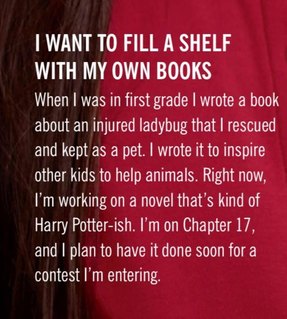 Darling, you are well on your way!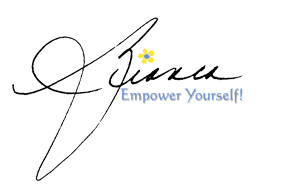 The point of this story need not identify of the owner of the 1-eyed teddy bear, but rather WHO this fellow is made all the difference in saving our son's cuddly animals.
The man actually cannot be identified because he is a secret agent on a very significant level. He is close to our family and we all adore him but we keep conversation limited to family stuff, old friends, or school happenings. He signs his holiday envelopes as James Bond. It's all very cool in a surreptitious kind of way, the "secret" in secret agent makes it sound so hush-hush, and the undercover missions we are never allowed to know about are wrapped in clandestine mystery. All very exciting, so what does this have to do with stuffed animals?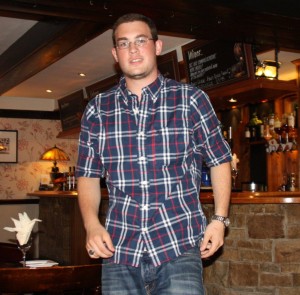 Our eldest is a strapping 24-year-old dude with beer posters in his room and a steady girlfriend at the helm.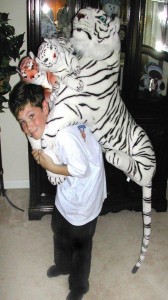 Rewind about 14 years and here was a kid with a ton of stuffed animals, some from babyhood, others won at the amusement park, many from the big glass box with the grabber handle thingie at the diner. An admirer of big cats, one of his favorite was a huge white tiger with sharp blue eyes.
For a long time, my husband felt our son needed to unload his cuddly animals. I'd protest seeing the quiet sadness in our child's eyes. The subject came up at significant milestones, like award ceremonies, moving from elementary to middle school, etc. I understood my husband's point of view: he wanted to make our son grow up, be a man, get tough. I understood my son's point of view: at that time he was still an only child and he wasn't ready.
Then one year we visited Washington, D.C. and James Bond invited us to stay in his hom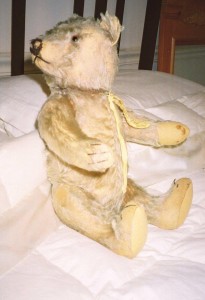 e. He was away, as usual, and he couldn't say where he was, except that he would leave the key for us under the mat. Under the mat?!? He lives with all this enigmatic secrecy but leaves the house key under the mat!
It was very exciting to walk around his home. Medals, awards, Christmas cards from the presidents over the last 20 years, and as we walked upstairs to pick out our rooms for the night, there, in the middle of the master bedroom, sitting proudly atop the big bed, was a 1-eyed Steiff teddy bear with a worn nose, an untied yellow bow & fur so loved-off and cuddled, it was a treasure to behold.
It was also ammunition to ward off any more attempts to clear out stuffed animals from our son's room. "If James Bond can keep his teddy bear, so can I!"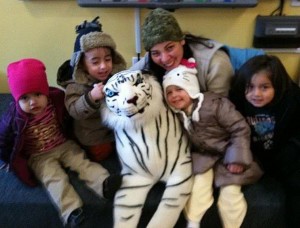 So that was that. More than a decade's passed and on his own, our son has donated his stuffed animals along the way – but that's the important part of this story – it was on his terms, his timing and his choice of where they went. The huge white tiger is now the centerpiece & reading buddy in a fantastic enrichment school.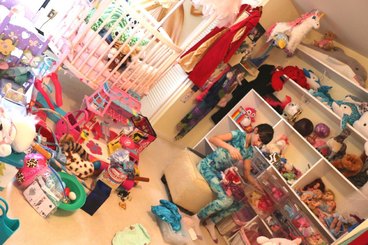 I never take anything from my children without asking them. Together we donate what they choose to give up when they choose to. It teaches them to let go, to give to others and to stay organized. (Little One sorting>>)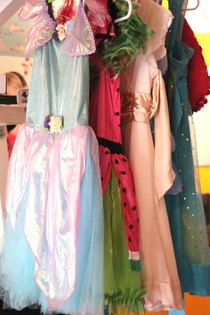 There is a marvelous organization called YoungLives which helps teenage mothers. Every 3rd Wednesday, the young mothers meet at a church in Norwalk, CT to learn about God and their children, plus, they can choose items they need that people have donated.
When our daughter was ready to donate her toys or princess dresses, etc., we would bring them to the church and she would see firsthand the children light up with joy as they picked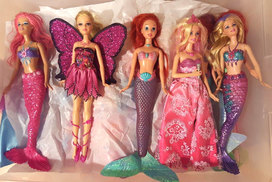 out what they would like. She saw a little     2-year-old boy dive into her Elmo chair exclaiming, "That's mine, I love this chair!" And little girls picking out sparkly dresses. Or Barbies. Or unicorns.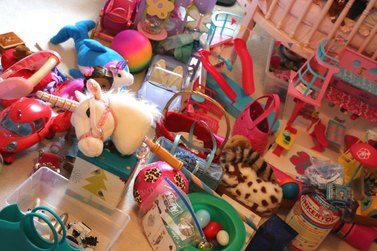 The children were happy and it made our child well up with joy to see the kids' faces light up while new life was instantly breathed into her cherished pieces. It deeply linked giving to pleasure. You can check out organizations in your area like YoungLives, Birthright, Hopeline or any organization that benefits a cause you believe in. We've also donated her crib, baby furniture and Pack-n-Plays.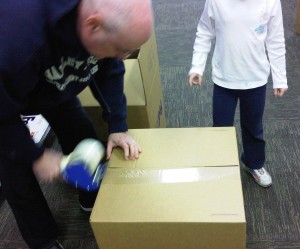 Our daughter has given up lots of her cuddly animals, even packing & sending many huge boxes to Africa.
The Bright SpotTM 

 – The exciting thing about the missionary we shipped her stuffed animals to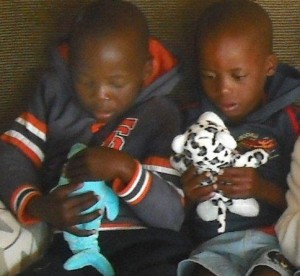 is that they sent back photos of orphan children cuddling her animals! A fine day, indeed. Again, on our children's terms while reinforcing a life skill of giving as a pleasure.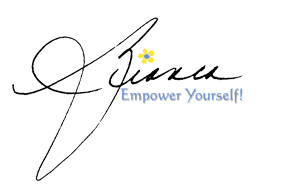 Sunday, May 10, 2015 by
Bianca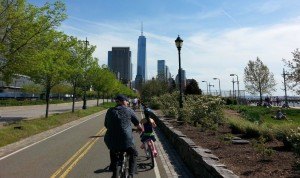 Our 9-year-old led us on a 14-mile bike ride to the Freedom Tower on Mother's Day.
7 miles down Manhattan Island & 7 back along the Henry Hudson River South Waterfront Bike Path in sunny 75 degree weather.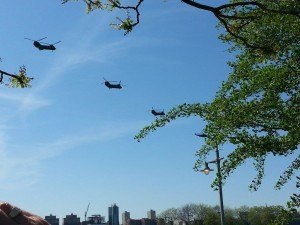 As we rode along New York City's beautiful path, we enjoyed an air display, basketball games, families picnicing at the many parks on the water, the famous ballerina statue, the Intrepid, Concorde & space shuttle, views of the George Washington Bridge & distant Tappan Zee, and best of all…discovering a mama bird feeding her newborns on Mother's Day in a blossoming tree!! Breathtaking!! (precious video below)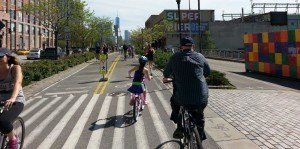 After stopping for ice cream, we enjoyed a lovely dinner and then Phillip gave me one of the most wonderful, thoughtful gifts ever!! Ever!!
To put into perspective how special this Mother's Day gift was to me, may I just say that one year, he surprised me with a beautiful Mercedes convertible in the driveway; another year, matching silver Mercedes' with huge green bows. Yes, those were exciting.
But the gift he gave me this evening made my eyes tear & my heart swell! I'll explain at the end of this story.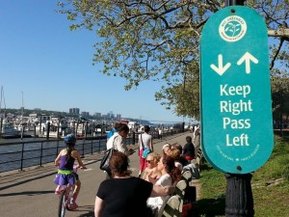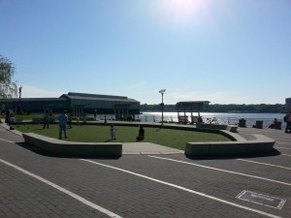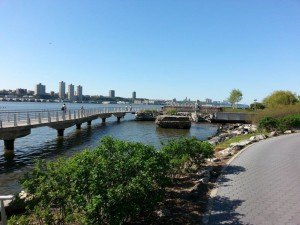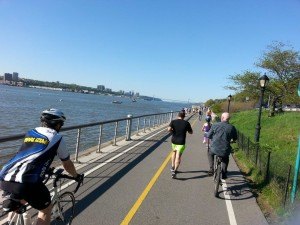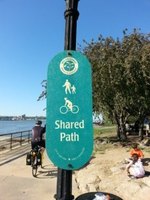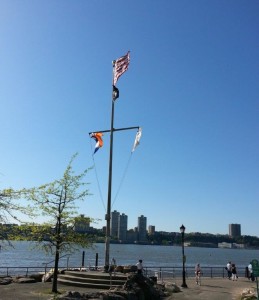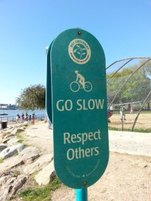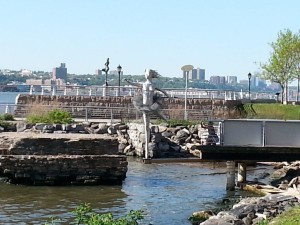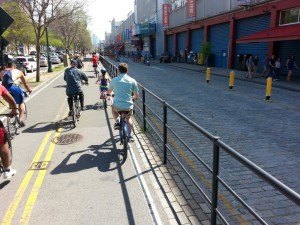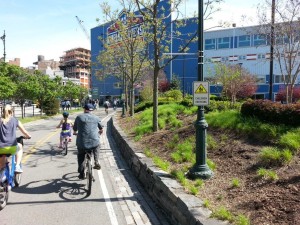 Stopping for ice cream after the 14th mile: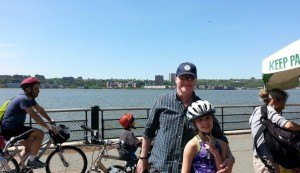 Mama Bird & her babies:
Okay, so this was Phillip's gift. A few days earlier, we saw this sign at Nordstrom's. WOW is exciting for us because it's our daughter's initials. Flipped upside down, it spells MOM.
Phillip carved this WOW~MOM sign for me from a block of wood. A handmade gift is the best gift of all to me and the meaning behind it was heartwarming & made with love and thought.                            
What an amazing husband, I love you, Darling. Thank you!!
Those magenta-orange-pastel-sherbet colors are some of my favorite hues & it will be painted those colors soon.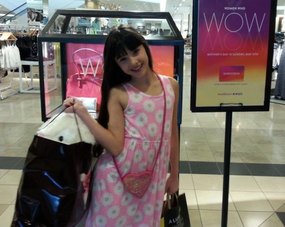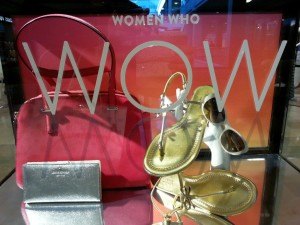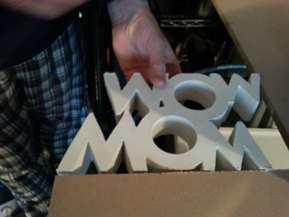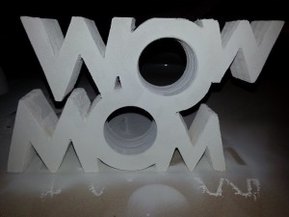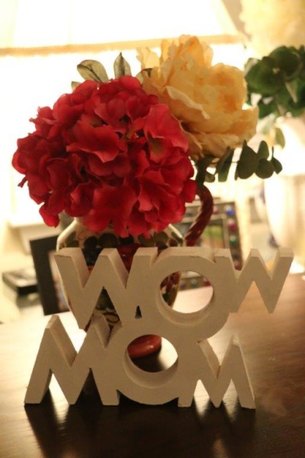 One of the best Mother's Days ever (2014)!!
Today's 2015 Mother's Day was just as delightful!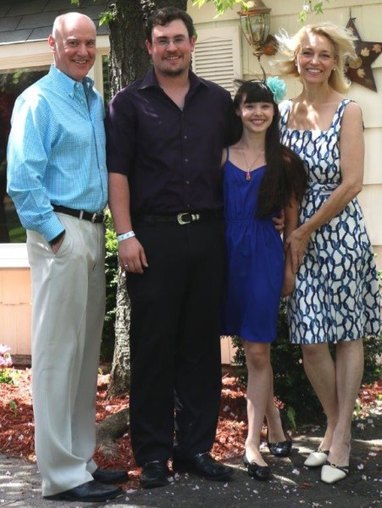 After breakfast & celebrations, we snapped pics under a very significant tree, then Phillip & the kids surprised me with an afternoon of painting together at Pinot Palette in New York, followed by dinner with my Mom.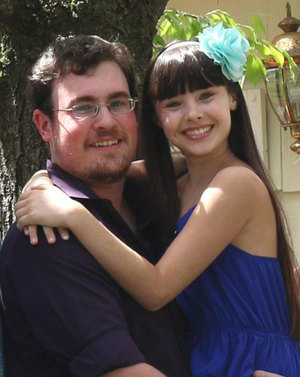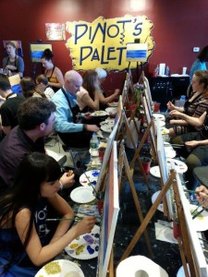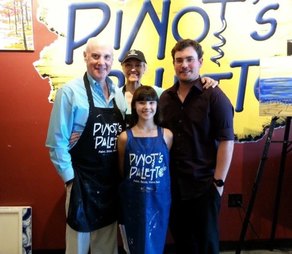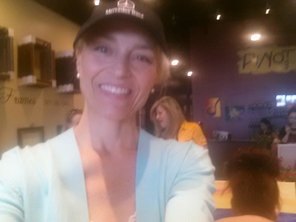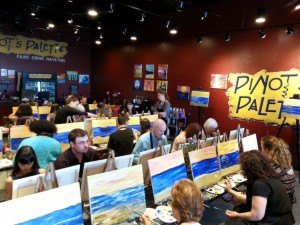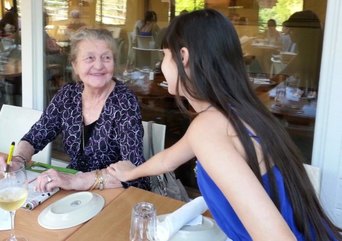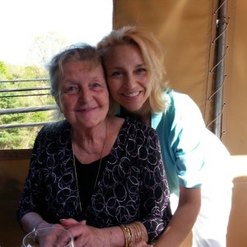 For more on my Mom, just click: Mom
For more on my Mother-in-Law, click: Grace
Thank you for sharing. And thank you to my family, I love you all!!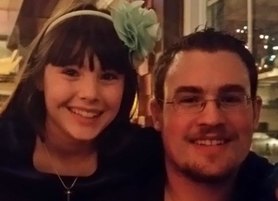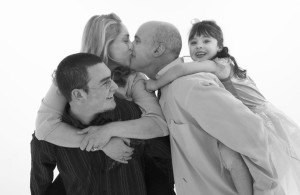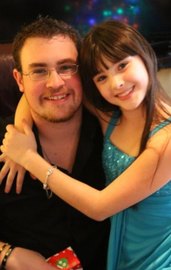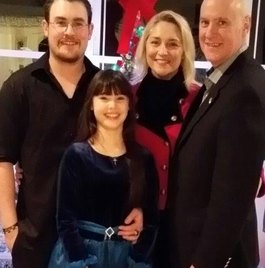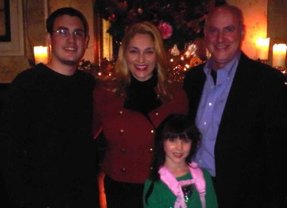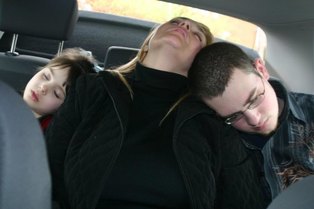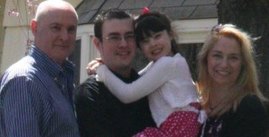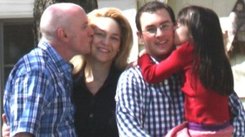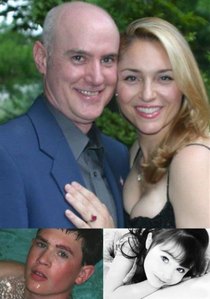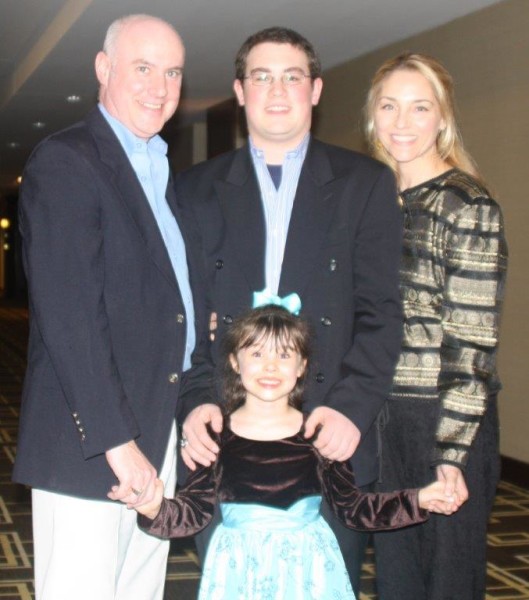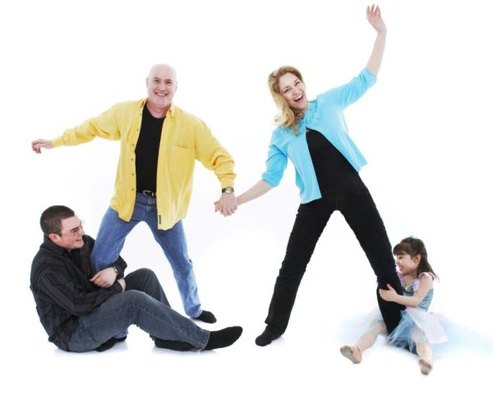 The Bright Spot – Celebrating Moms Everywhere – Happy Mother's Day!!!!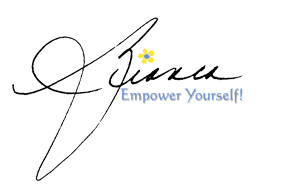 Friday, July 18, 2014 by
Bianca

Nothing says Caribbean like the freeing feeling of music & dance in the evening breezes of the islands!                                        From high in the sky…
                
to underwater exploration, our 8-year-old reveled in every adventure at the gorgeous Barcelo, an all-inclusive resort in the beautiful Dominican Republic.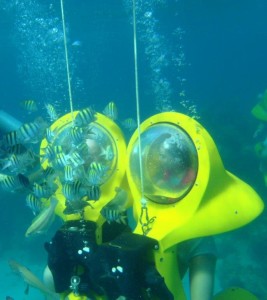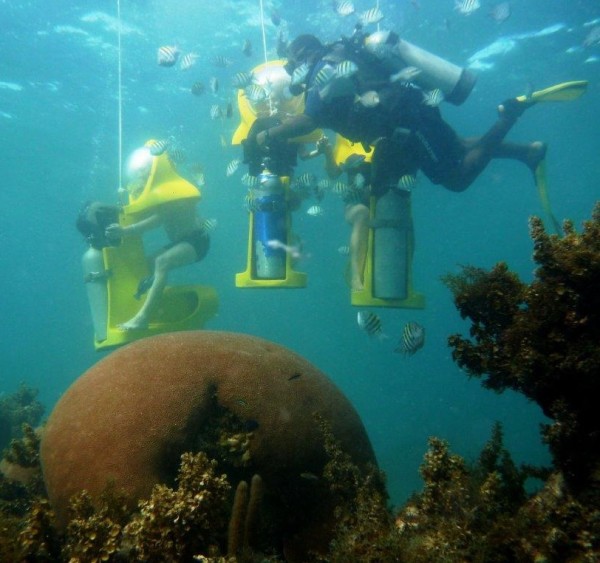 Tropical paradise & pristine waters,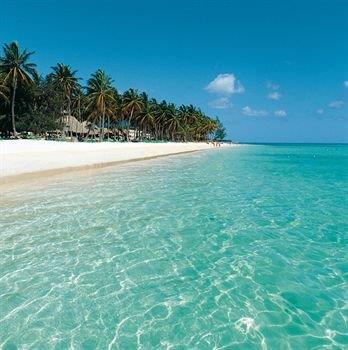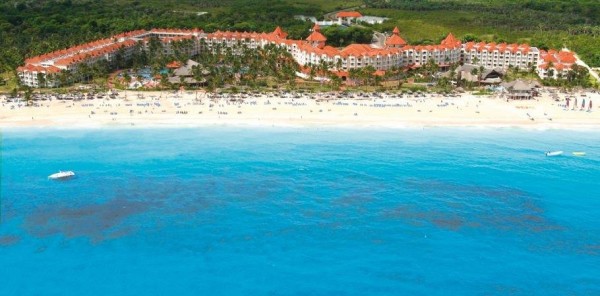 Phillip's favorite place…the swim-up bar,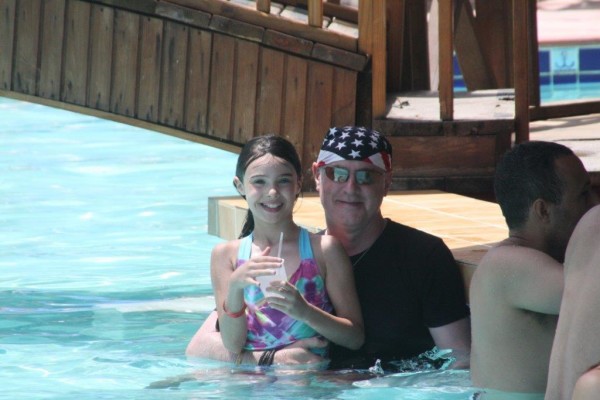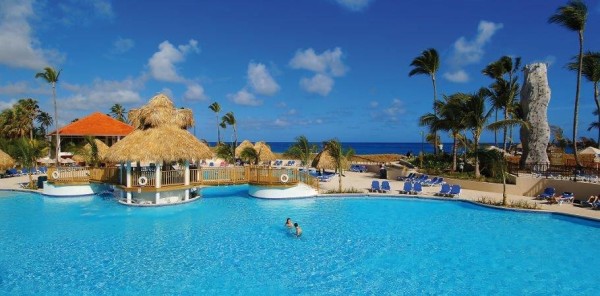 where our daughter bounced around in a giant beach ball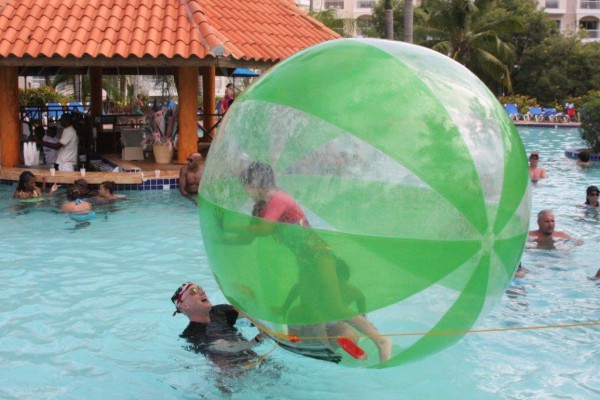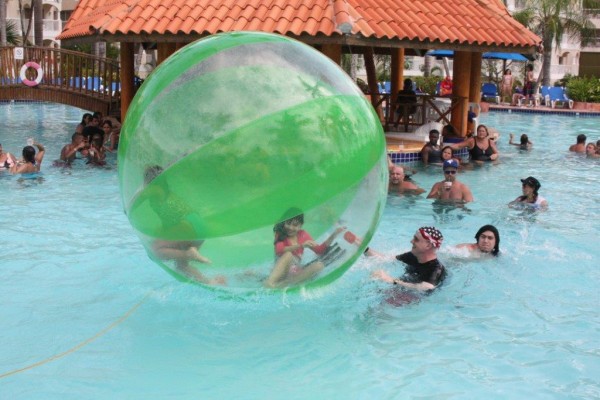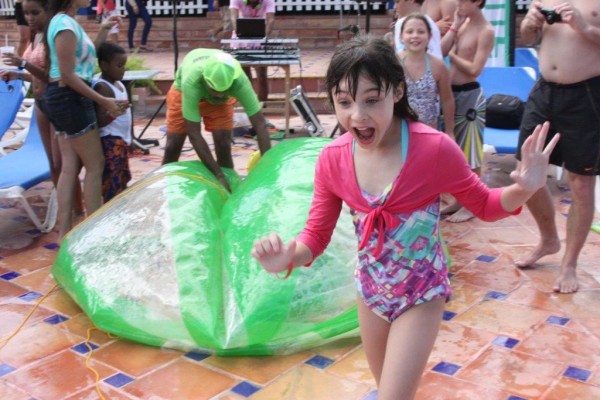 plus, elegant dining on the beach,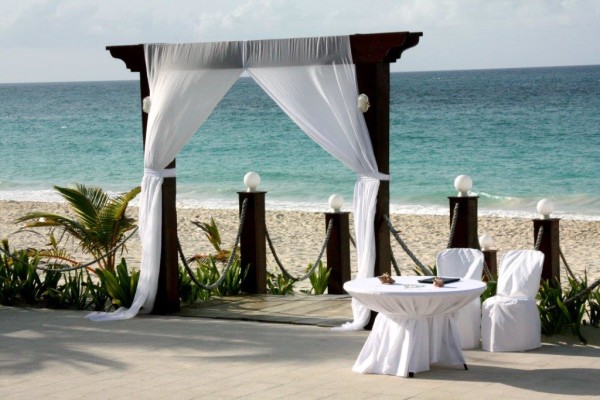 and, of course, Brenda, the monkey, who wondered why our little one had a tail just like hers 🙂 !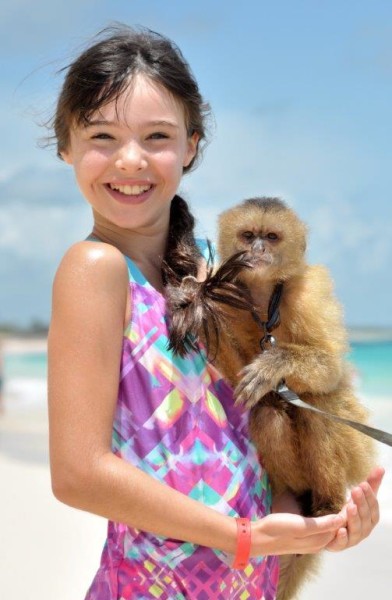 We booked the getaway the night before & left 26 hours later.
The trip started with smoked salmon & the latest edition of Sparkle World magazine…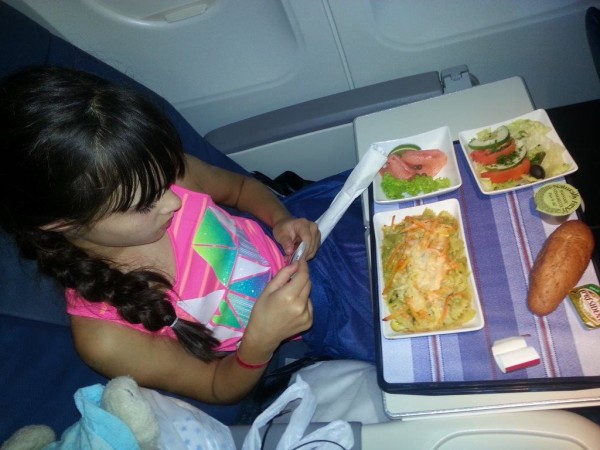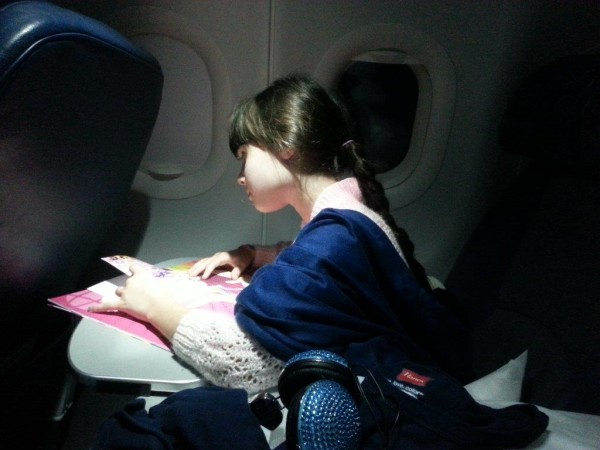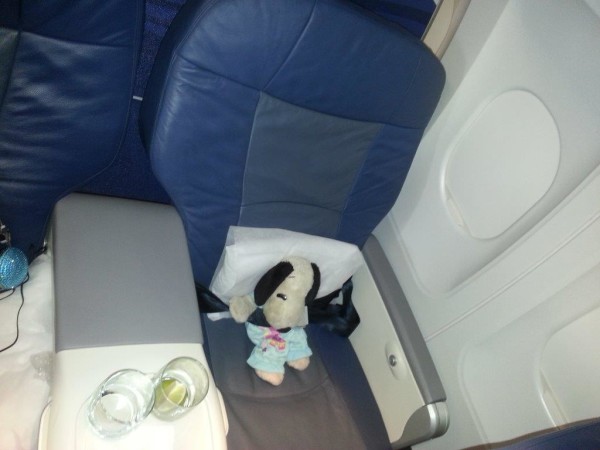 and went full swing into shopping when we realized we forgot hats & sunglasses.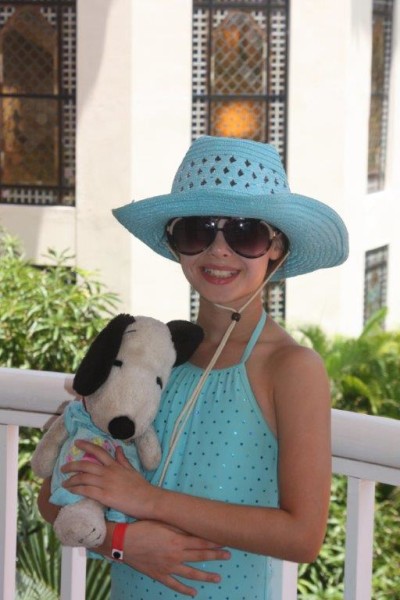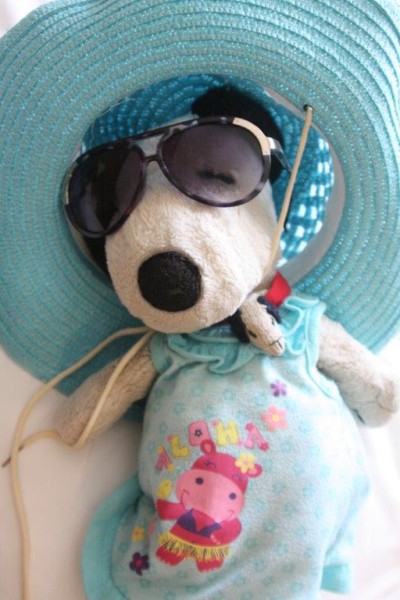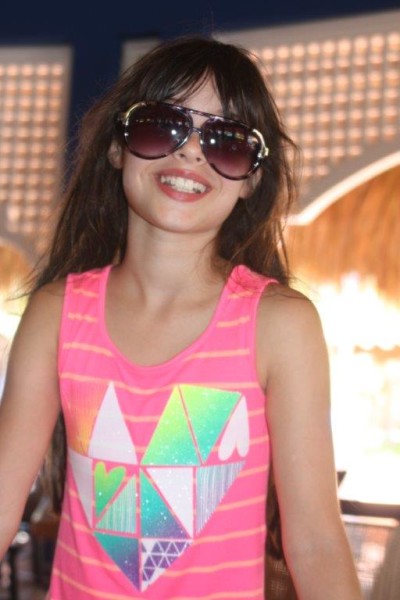 Snorkeling in the Caribbean,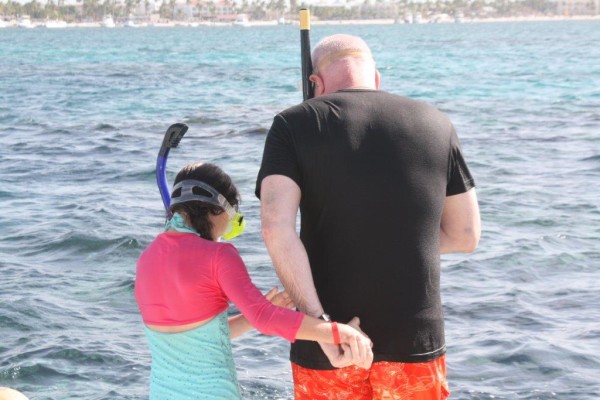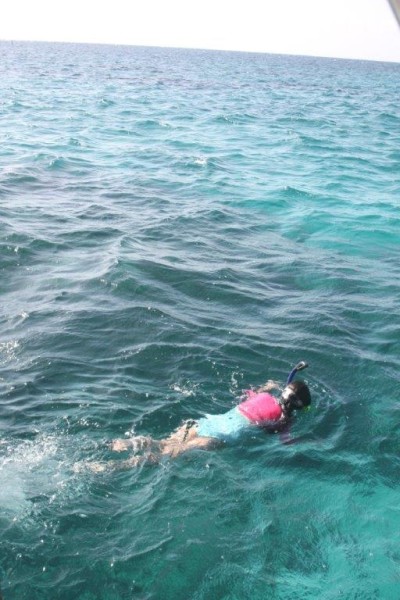 sunsets & full moons made for the perfect setting.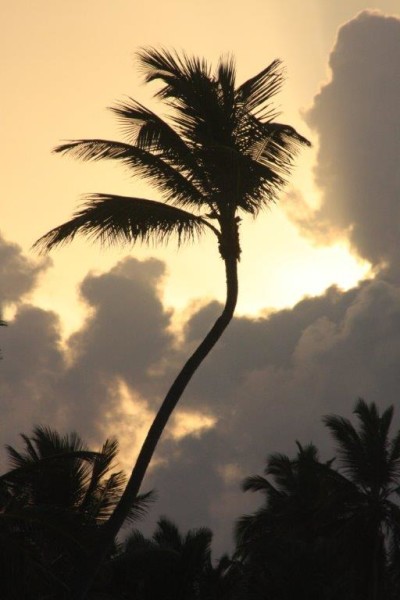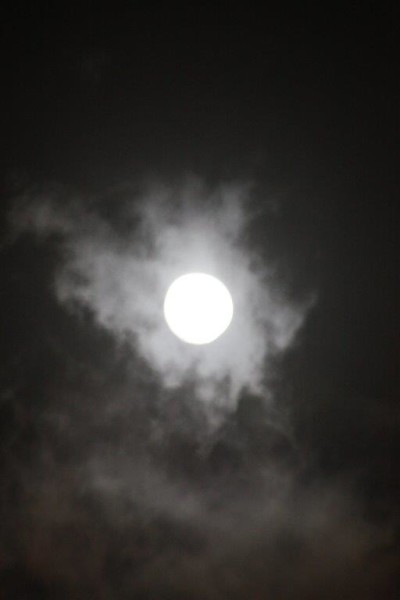 Barcelo's food was as beautiful as it was delicious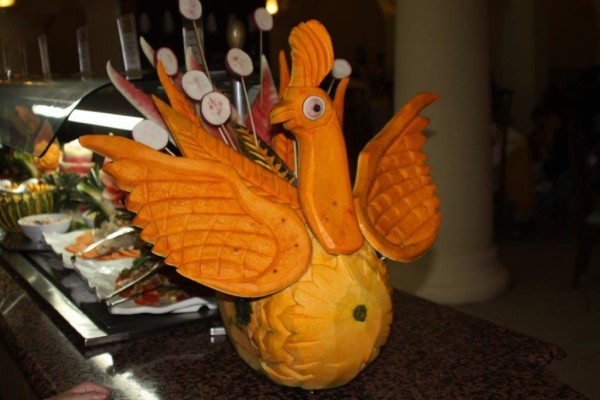 and chess was a must.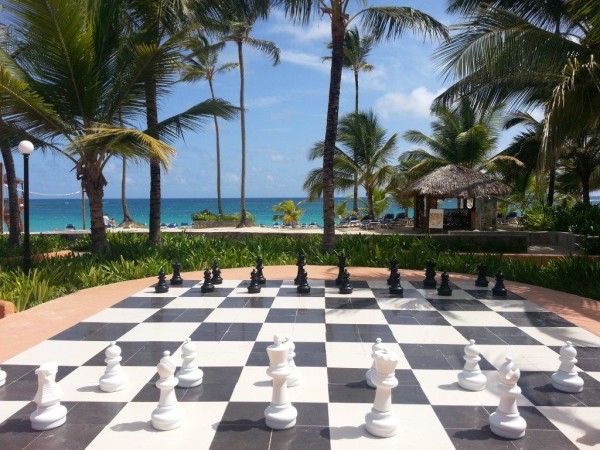 If you are looking for a place to flip over on your next vacation, Barcelo is it!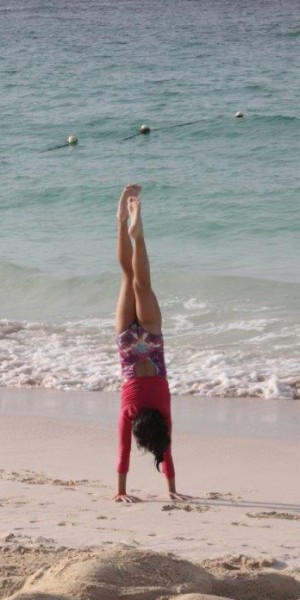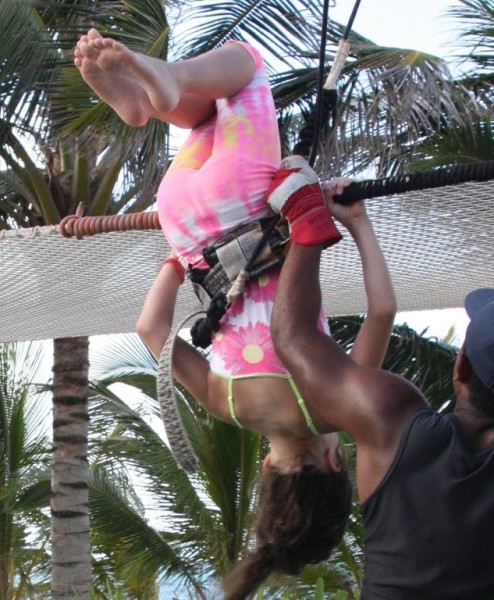 From the glass-bottomed boats to pool lounges, there's something for everyone.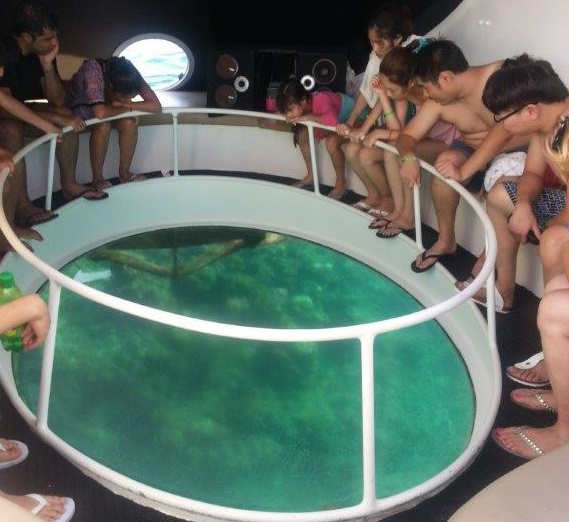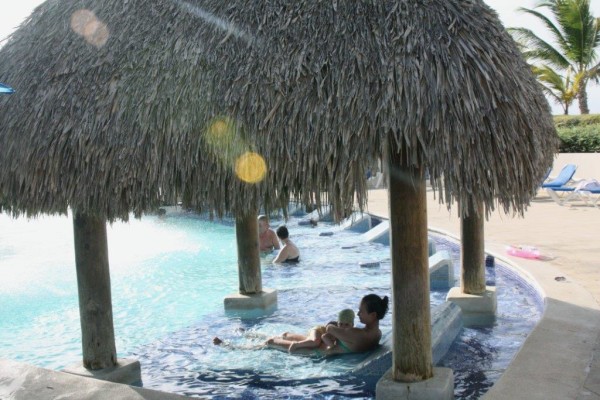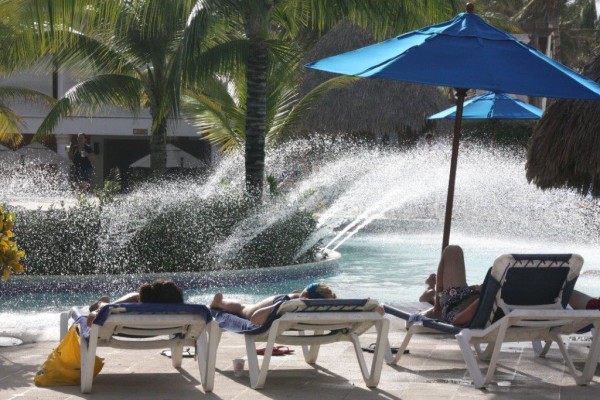 So come here and make your sand turtles a reality,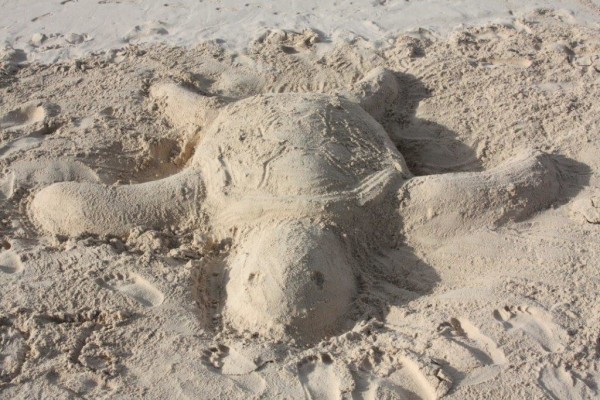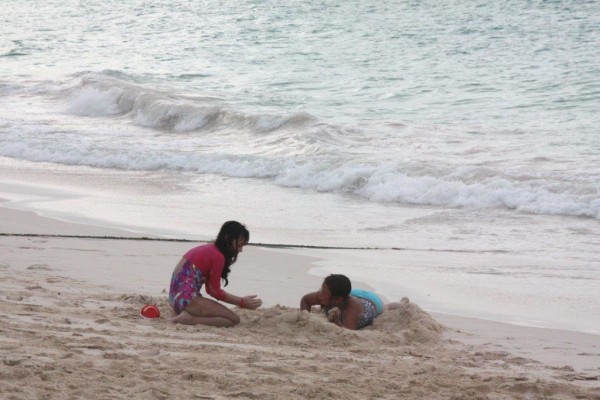 paradise awaits.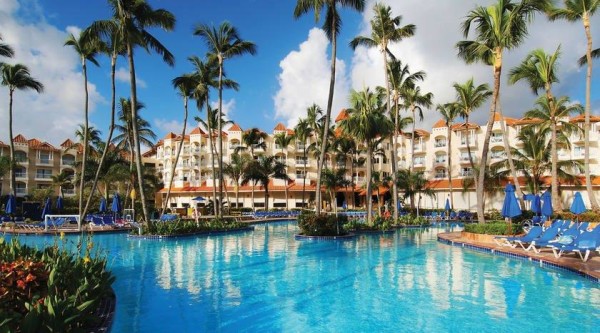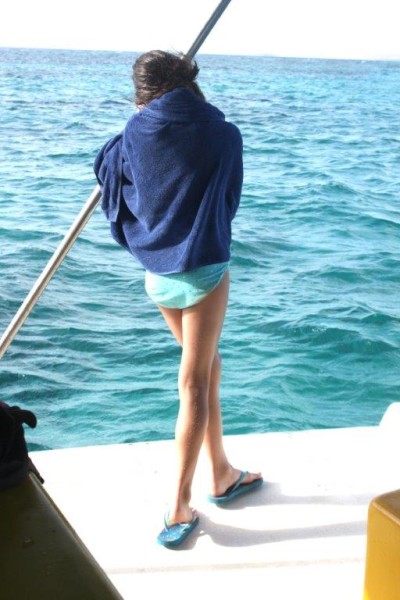 The Bright SpotTM

 – The Caribbean. Enough said. 😉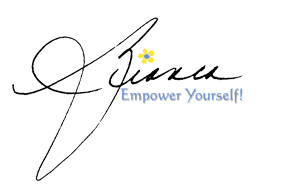 Saturday, February 8, 2014 by
Bianca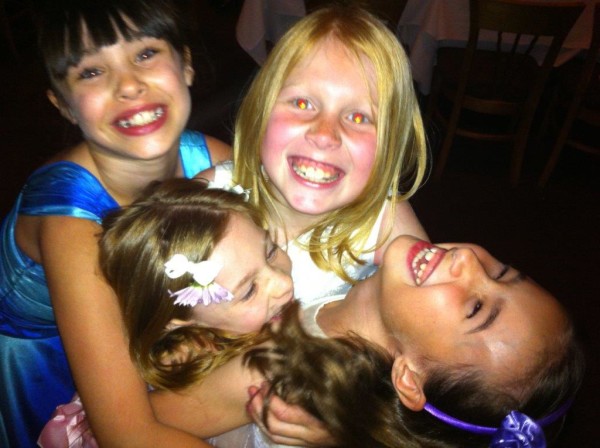 The Positively Me program offered to 3rd grade girls to boost confidence, teach assertiveness & expression, and offer strategies to prevent bullying was positively fantastic!
Offered free by the Junior League of Greenwich, this intensive 2-day event encourages new friendships while the girls develop strength and resilience through skits & role playing, dance, journaling & thoughtful conversations about the painful consequences of bullying.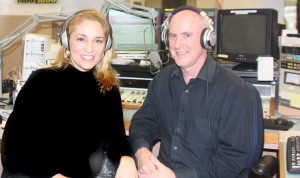 Why 3rd grade?
Unfortunately, bullying is starting earlier & earlier; it's a topic Phillip & I have covered often over the past 15 Seasons on our parenting radio show "Let's Talk!" currently on WGCH, formerly on WSTC & WNLK. (All shows are                           (All shows are archived on this site.)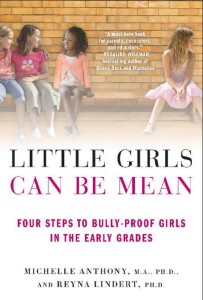 One of our popular recurrent guests and parenting experts, Dr. Michelle Anthony, experienced something similar with her little 2nd grade daughter. That painful situation prompted her to co-author Little Girls Can Be Mean – 4 Steps to Bully-Proof Girls in the Early Grades.
Positively Me: only 4 sessions per year, 36 girls per session. The program has run for 5 years and waiting lists get longer year after year. It was marvelous to see the girls beaming each evening at pick-up, full of laughter and stories and joy.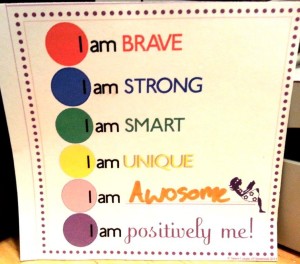 They brought home beautiful button bracelets that matched button cards where each color represented something special, drawings/writings/self-portraits in their special journals, t-shirts with signatures of each participant, water bottles, sparkly feather pens, tote bags with the adorable Positively Me logo and mountains of coping skills to nip future snafus in the bud! 

The program taught them to take pride in themselves and their accomplishments; achieve great things; stand up for what they believe in and to be Positively Me!
The girls had a special visit from a martial arts Sensei (master) who had them write their greatest fear on a wooden board and then he taught each girl how to smash through that wood with their bare hands…breaking through their fear. That was a popular activity! Other events included a yoga class, pajama party and crafting dog toys to donate to Adopt-A-Dog.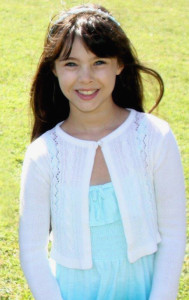 It is no wonder this program continues to grow and expand.
The Bright SpotTM

 – A poem – with permission from our 8-year-old – to share with you written in her Positively Me journal:
STAND STRONG:
LOVE is my Guardian
When Days like Today Get in my Way,
I'll STAND STRONG!
Journaling during this 2-day event:

Positively Me Snippet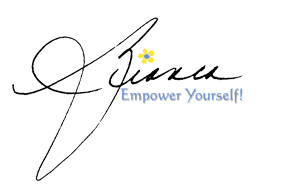 Monday, January 20, 2014 by
Bianca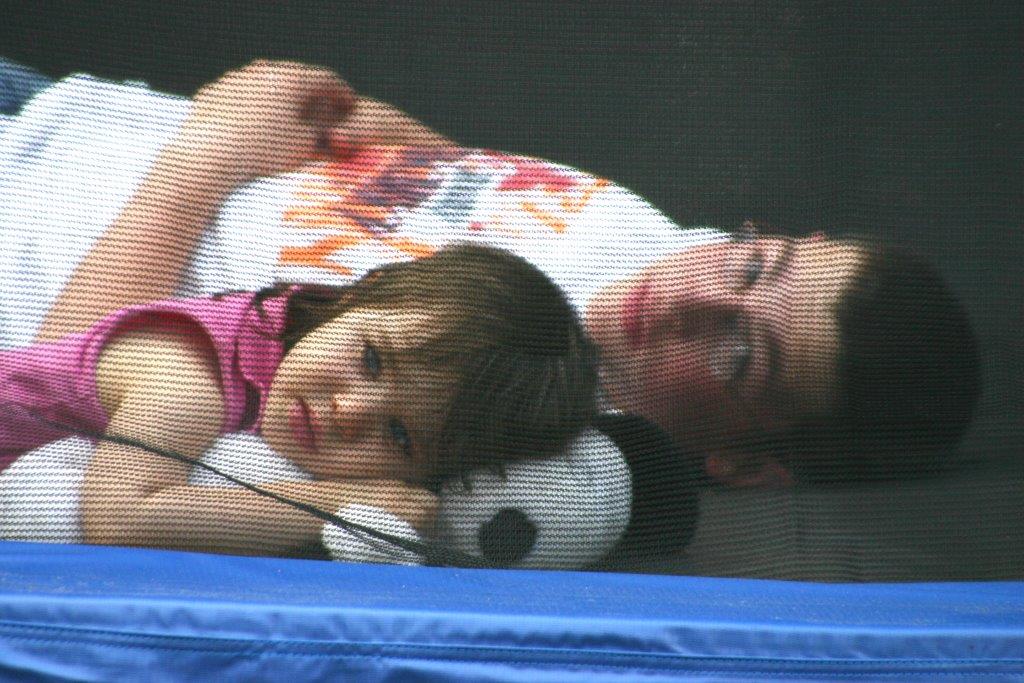 Superhero Big Brother & Adoring Little Sister ages 2 & 15        &      ages 8 & 21…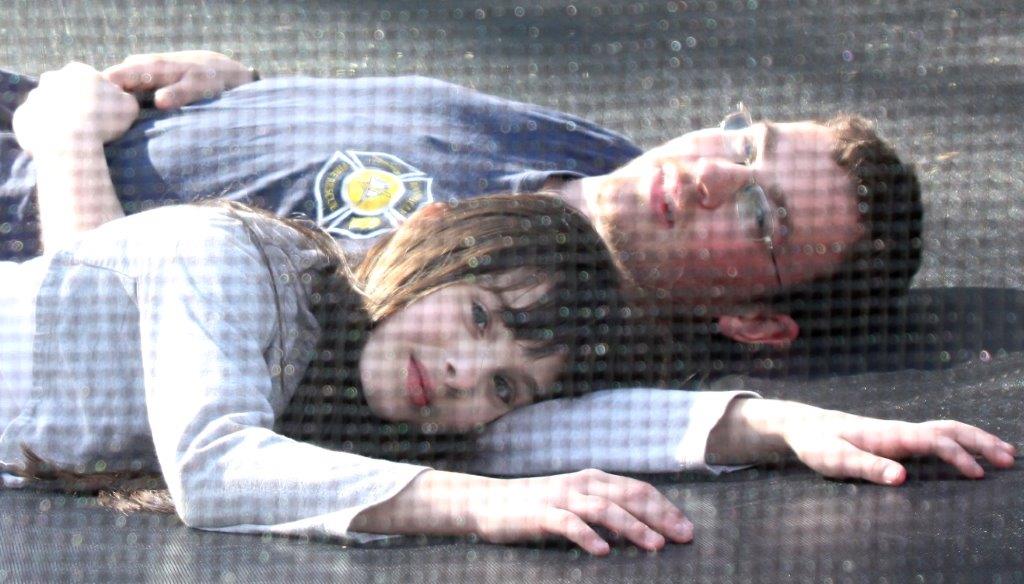 No one has to tell you time flies. But sometimes we need reminders that making every moment count does not mean filling those moments with endless, scheduled activities.
Sometimes the best memories are the quiet ones, just chilling on the trampoline with your brother or sister, stuffed animal or dearest friends.
Listening to the birds chirp, watching an airplane fly by, smelling freshly-cut grass, discovering shapes in white, puffy clouds.
The Bright SpotTM

 – Life is fast enough. Slow down & enjoy the simple pleasures all around you.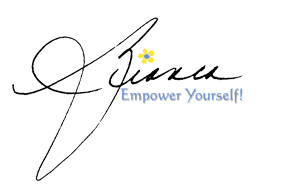 Tuesday, December 24, 2013 by
Bianca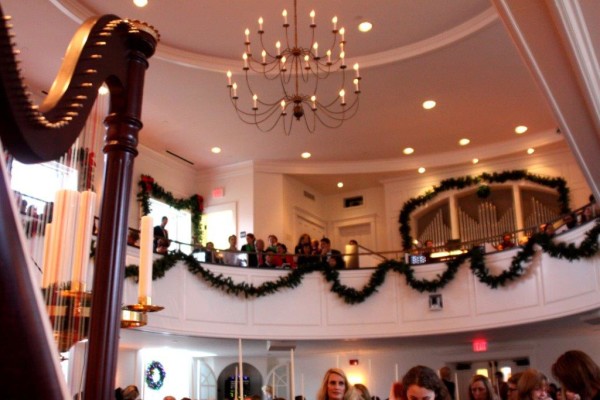 Our 8-year-old was asked to be Mary at Christmas Eve candle light services.
It was such an honor.
An orchestra played and a harpist filled the air with melodic sounds of yesteryear.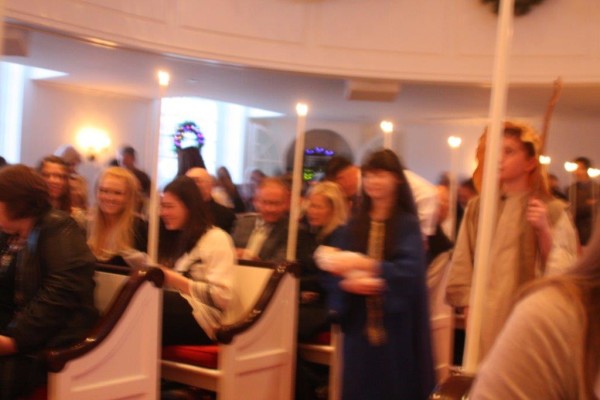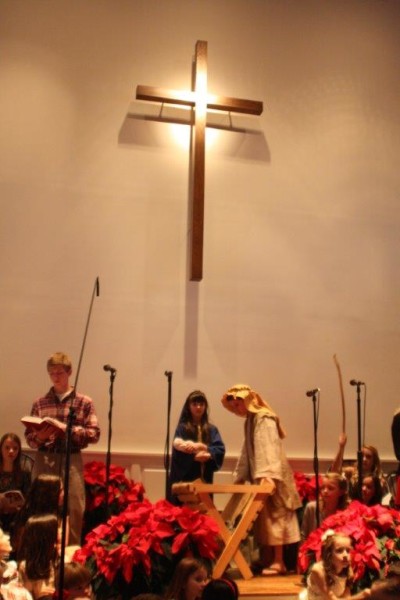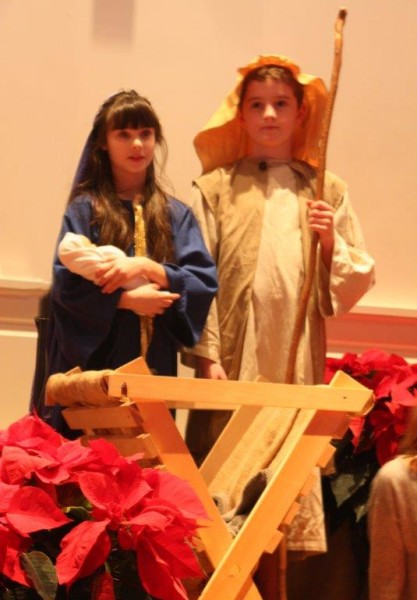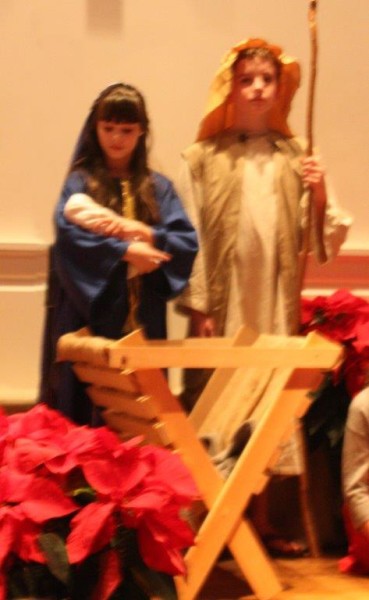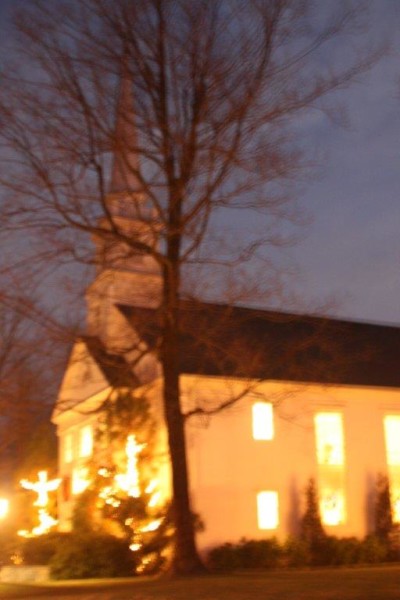 ……………. She was so reverent and checked on her baby often during the hour.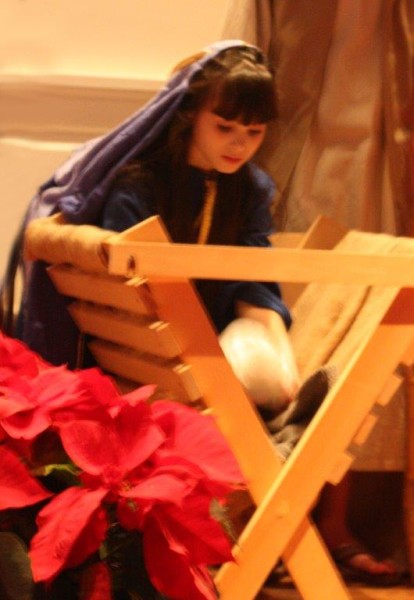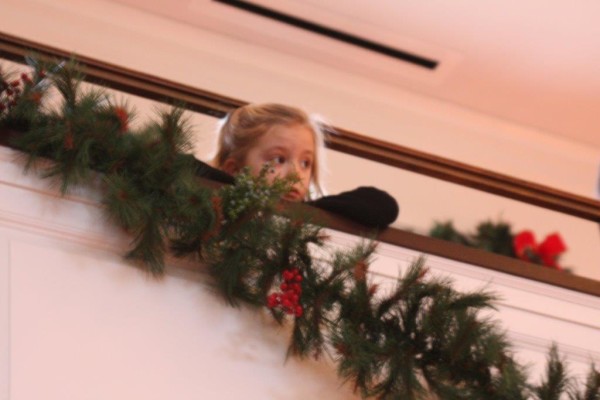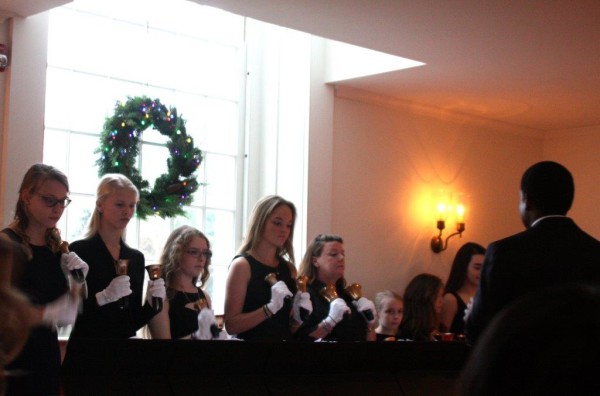 The children sang like angels and the bell ringers sounded heavenly.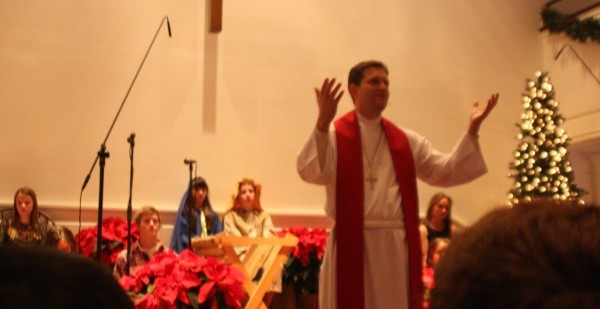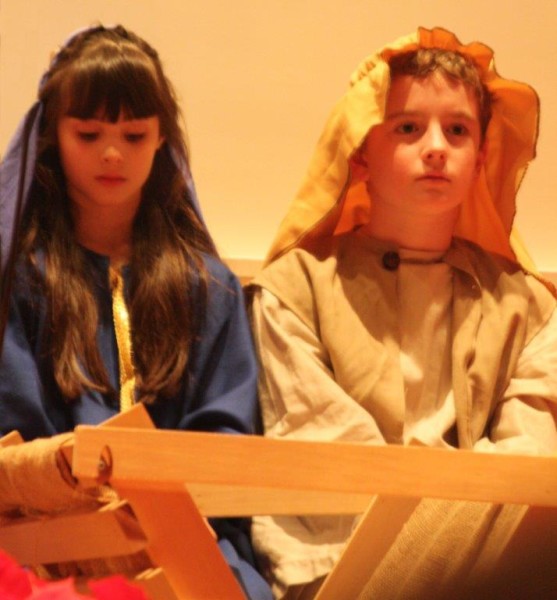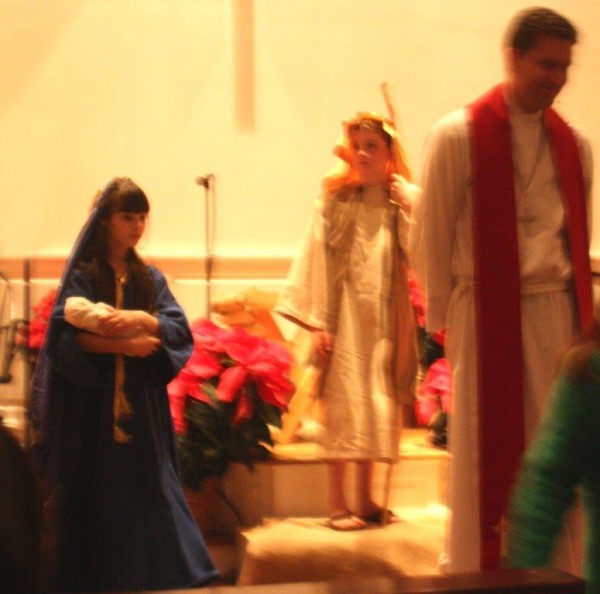 The Bright SpotTM – Everything. Our daughter made us proud. Our family felt blessed. And the Sanctuary was filled with love, light & joy. Merry Christmas!
And to all who celebrate different creeds, let's enjoy one another's traditions and learn about the beauty of each other's beliefs.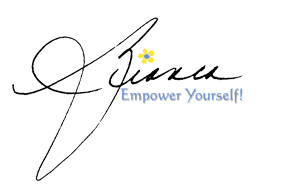 Tuesday, August 20, 2013 by
Bianca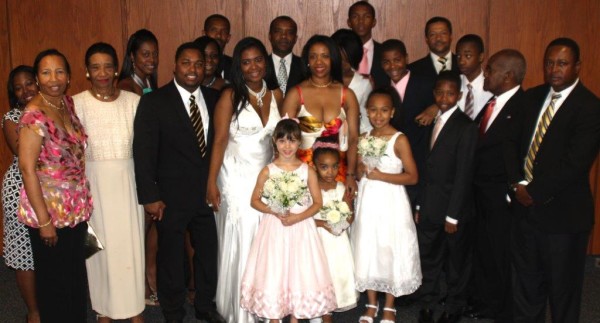 I answered my cell on a sunny Friday while I was upstate with the kids. "I'm going to marry my sweetheart on Tuesday," said the voice. "I was wondering if you & your family would come and represent my family since I'm alone here."
Incredibly touched, I said it would be our honor! And with that, we attended a beautiful wedding         4 days later. Our friend was from Haiti and his family could not fly in for the ceremony.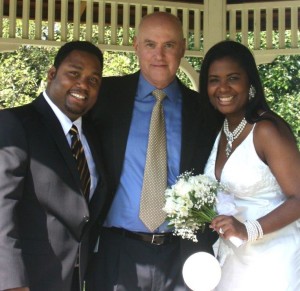 My husband was father-brother-friend all wrapped into one, our daughter was a flower girl & I took delight in capturing memories on film.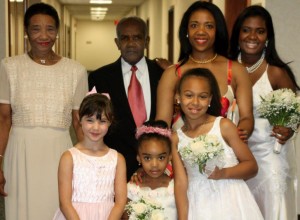 Our friend was marrying into a loving, close-knit family.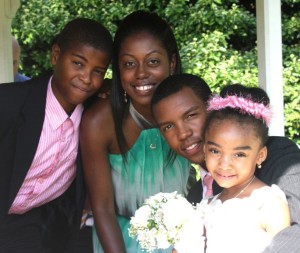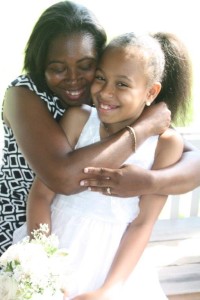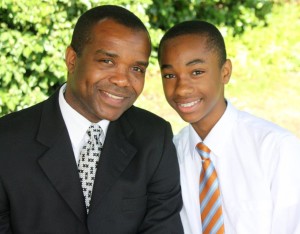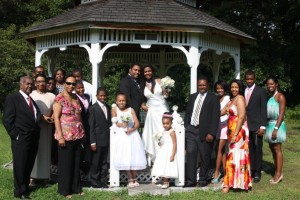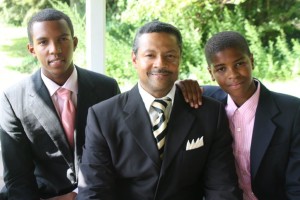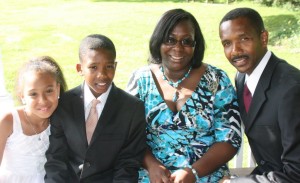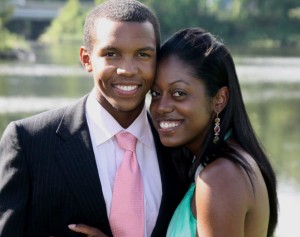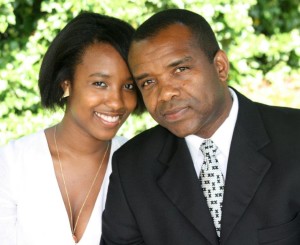 His bride was stunning.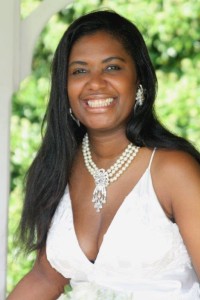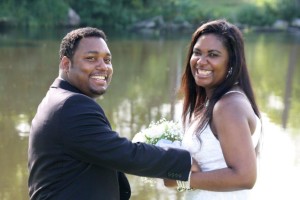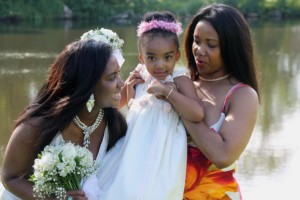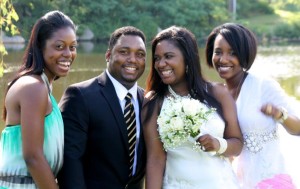 His in-laws were welcoming & kind. And we were moved by the warmth & joy that surrounded all of us this beautiful August afternoon. May we all be so blessed to have such an affectionate family.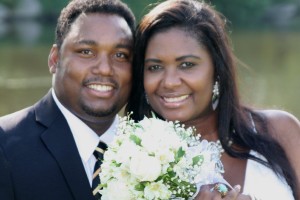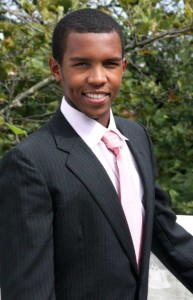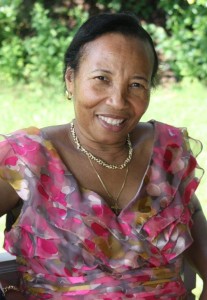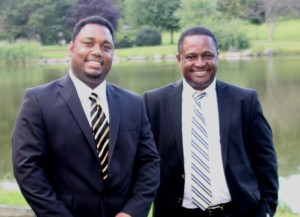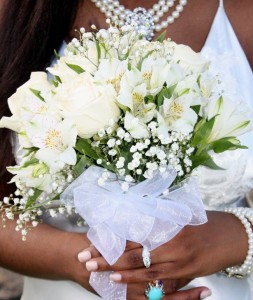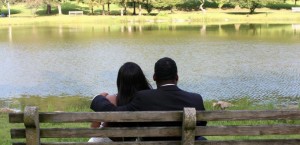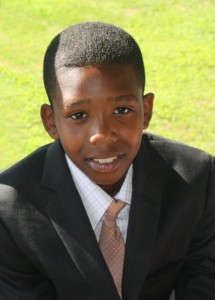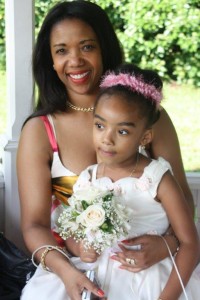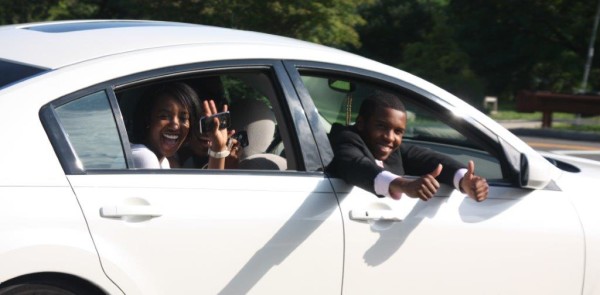 The Bright SpotTM 

 – Blessings to you, our friend, and your radiant wife. Peace on your journey of life together. See update 2015 below 🙂 b~xoxo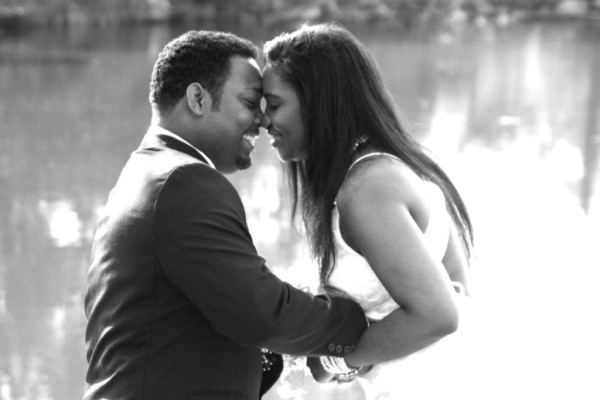 It's been a few years & look who's arrived! The sweetest, darling little baby boy for this wonderful couple. Love those eyes, love those cheeks!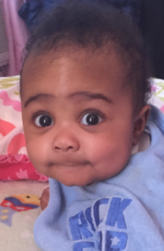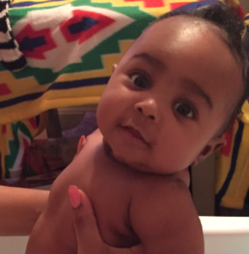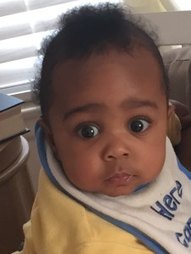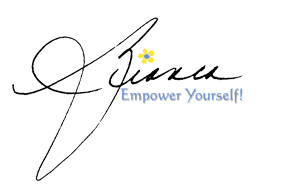 Monday, May 20, 2013 by
Bianca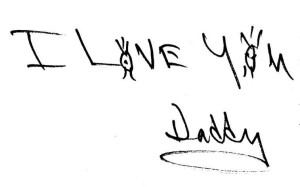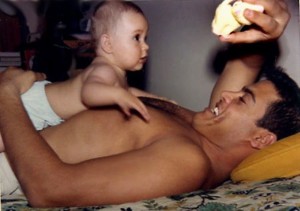 Daddy left me this note decades ago.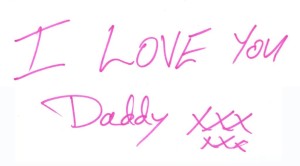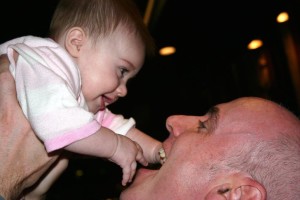 Phillip left this surprise note for our little one yesterday before he headed away for a business trip.
Small gestures, time well spent together, little notes…they all go a long way.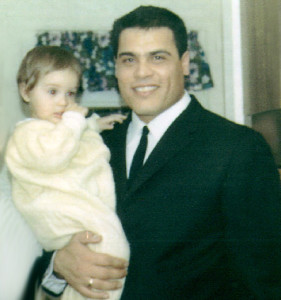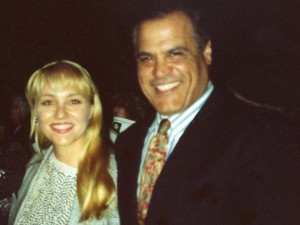 These notes mean something when we find them.                                               They mean a whole lot more when we lose those we love so dearly.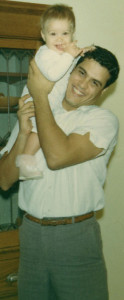 Daddy, I miss you!!!!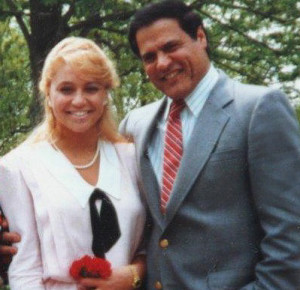 I see so much of my father's tenderness & care in my husband.                            I don't take any of these moments for granted.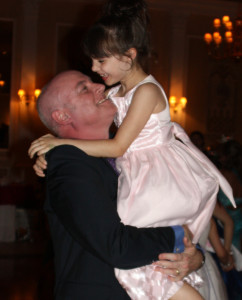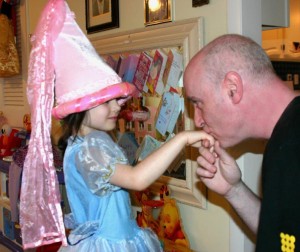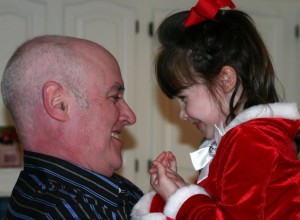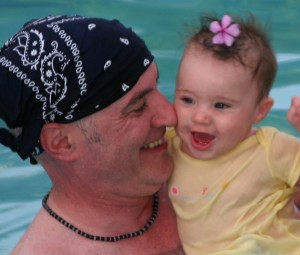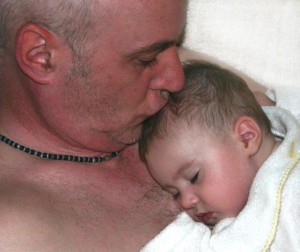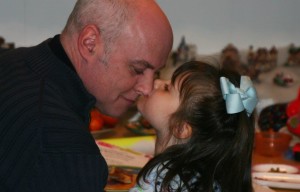 The Bright SpotTM

 – Write your kids a little note today. It may be something they cherish for the next 40 years.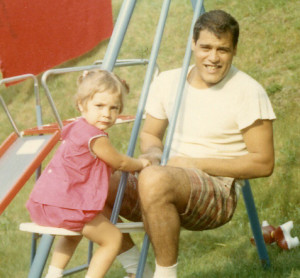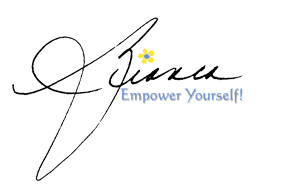 Sunday, May 12, 2013 by
Bianca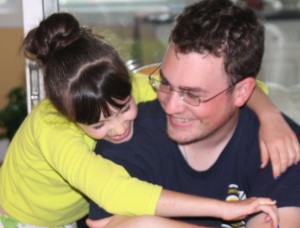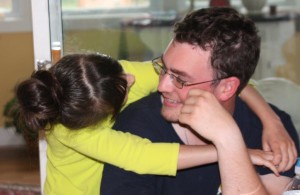 Indeed, the cards, poems, drawings, gifts, flowers, those are all very appreciated, loved & cherished on Mother's Day.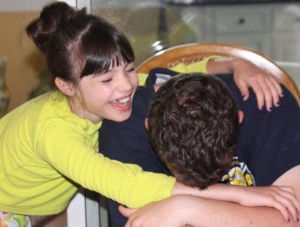 But the best part of the day was not the wonderful breakfast with smoked salmon or our afternoon in New York City, it was watching my children's silliness & laughter wrapped in hugs & snuggles topped by kite flying with my kids in the early evening.
Running, playing, enjoying a gorgeous Spring day with the family.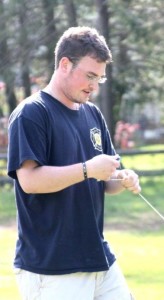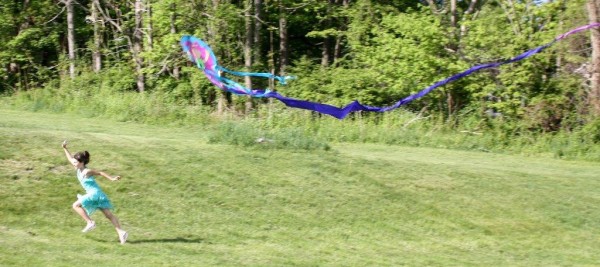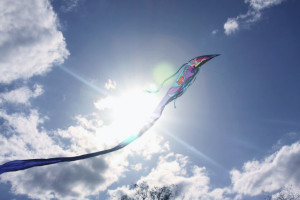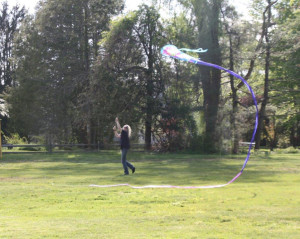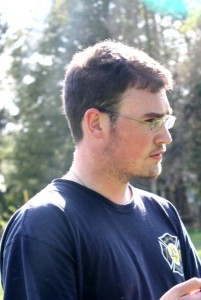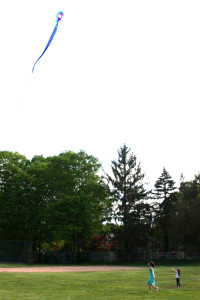 The Bright SpotTM 

– Be present with your kids, they are your future memories, they are what makes Mother's Day possible, they are the gift. Happy Mother's Day, Moms~!!  🙂