Tuesday, May 16, 2017 by
Bianca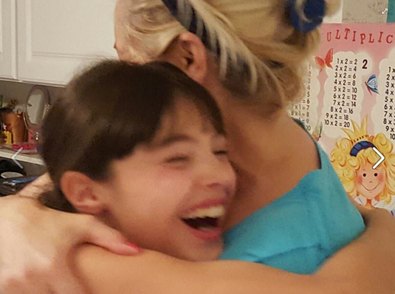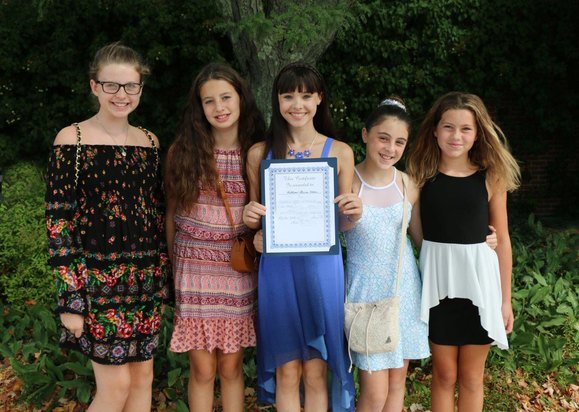 Our 11-year-old earned her 1st Literary Award in a competition she entered months ago. She submitted a mini version of her 1st novella. It's the 38th year of this competition & is open worldwide.
When Phillip read us the letter aloud, she jumped with pure delight feeling the fruits of her accomplishment after having spent months writing. We are so happy for her and very proud of her!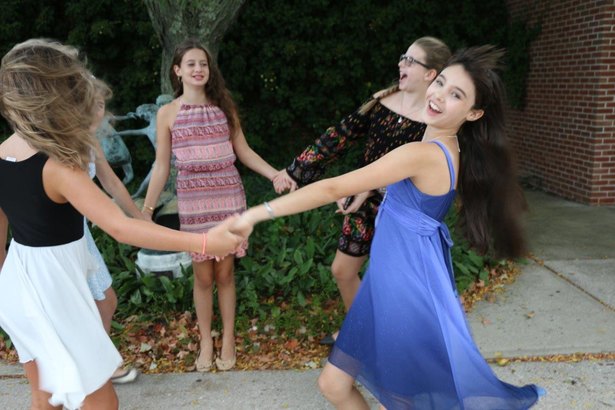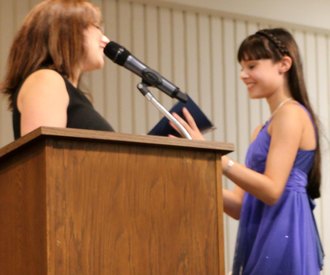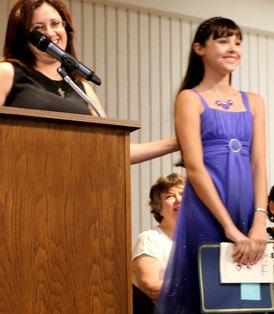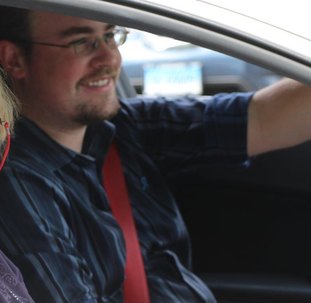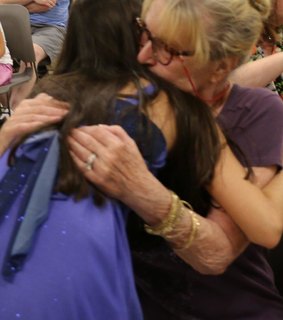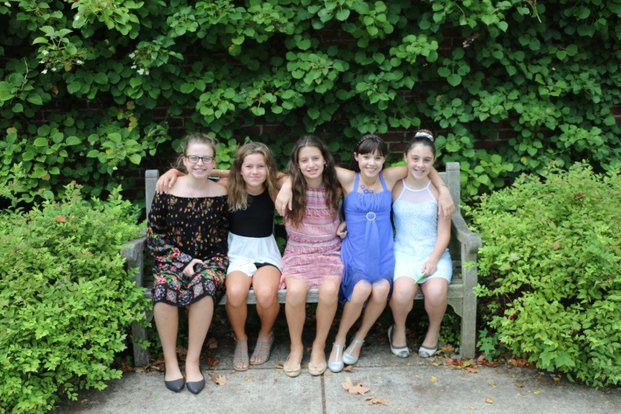 Reading & writing are so important to Darling, a passion we saw at a very young age and have continued to fuel. While in England this May, we visited Oxford as C.S. Lewis & Philip Pullman are two of our daughter's favorite authors,
click
:
Oxford
.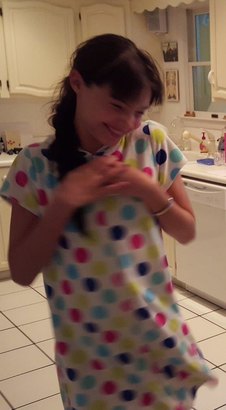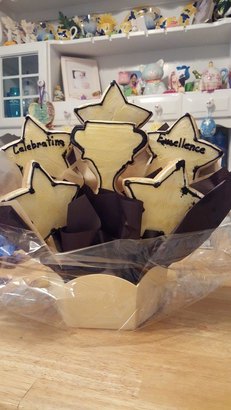 Three teachers, Mrs. DZ, Mrs. SZ & Mrs. C have had such a significant impact on furthering her creative juices and honing her technical skills. Marvelous, nurturing, kind teachers ~ we are so grateful to have had this
Dynamic Trio
educate our daughter! Thank you, Mrs. DZ, for the amazing surprise cookie bouquet!!! Loved it!!!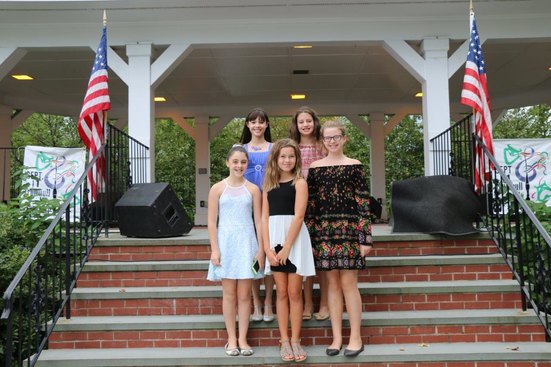 In her congratulatory card was a letter trimmed in gold with a very special message: Pack your bags & your wand, Hogwarts Castle awaits!!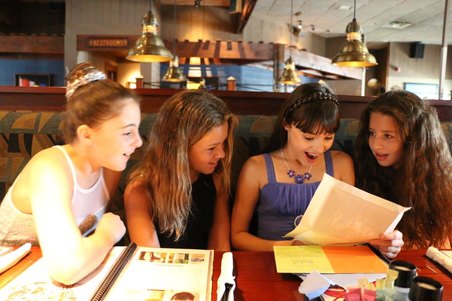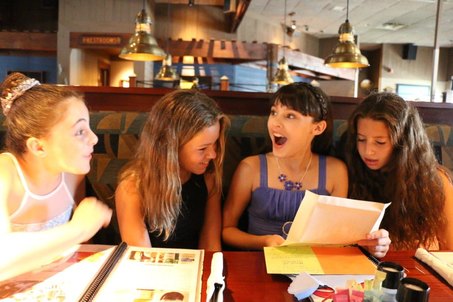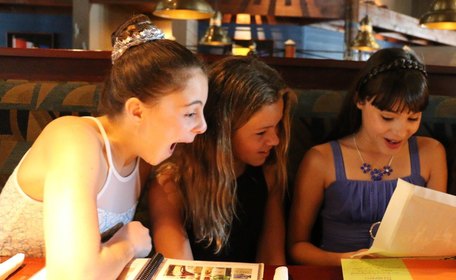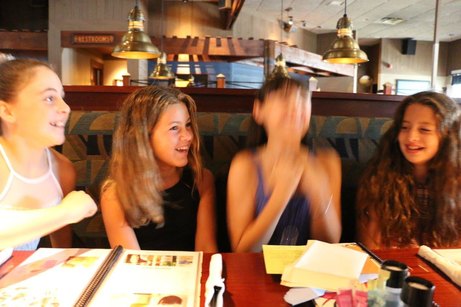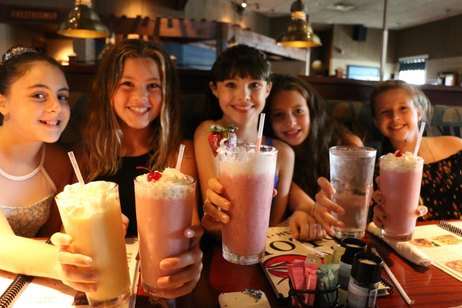 Cheers with smoothies & an afternoon of play, the day could not have ended any better!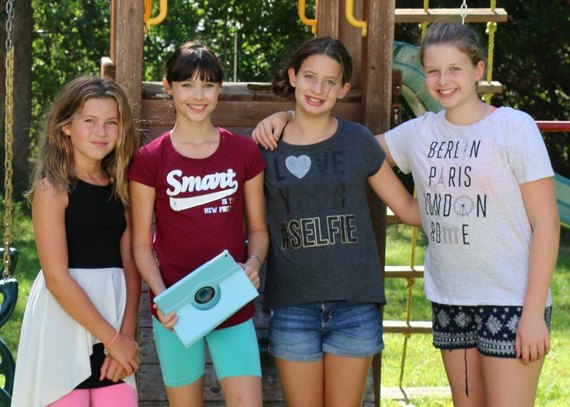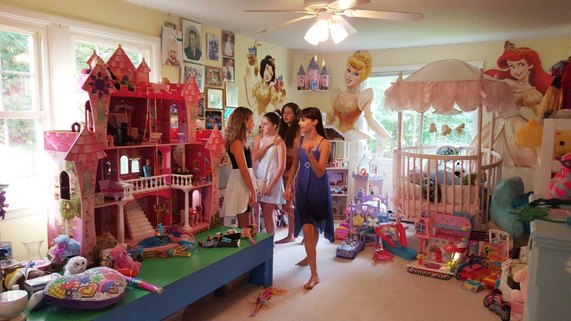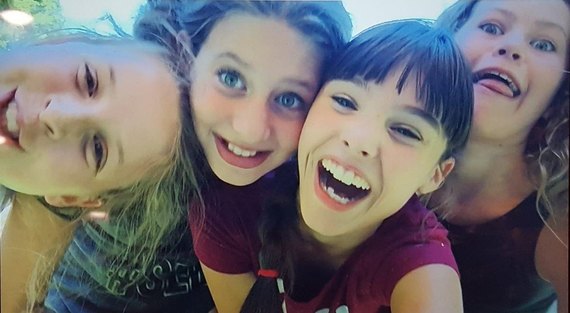 The Bright Spot
– Her award! Her friends! Her magical destination created by her favorite female author, J.K. Rowling,
click
:
Wizarding World
to see one of the most fun stories I've had the pleasure to write!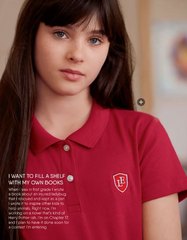 She was photographed for this Land's End ad in Spring for the Autumn 2016 polo collection. They interviewed her and used this quote on the ad: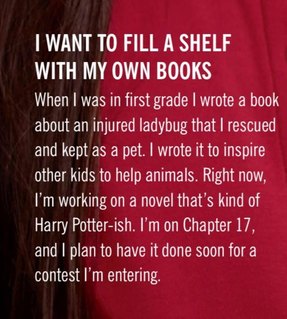 Darling, you are well on your way!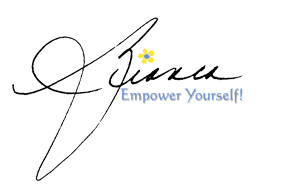 The point of this story need not identify of the owner of the 1-eyed teddy bear, but rather WHO this fellow is made all the difference in saving our son's cuddly animals.
The man actually cannot be identified because he is a secret agent on a very significant level. He is close to our family and we all adore him but we keep conversation limited to family stuff, old friends, or school happenings. He signs his holiday envelopes as James Bond. It's all very cool in a surreptitious kind of way, the "secret" in secret agent makes it sound so hush-hush, and the undercover missions we are never allowed to know about are wrapped in clandestine mystery. All very exciting, so what does this have to do with stuffed animals?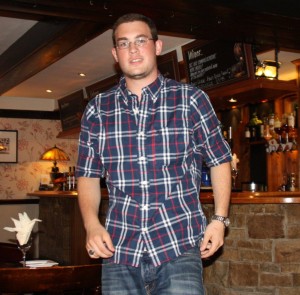 Our eldest is a strapping 24-year-old dude with beer posters in his room and a steady girlfriend at the helm.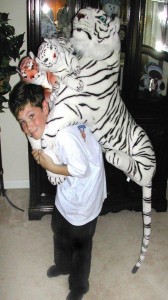 Rewind about 14 years and here was a kid with a ton of stuffed animals, some from babyhood, others won at the amusement park, many from the big glass box with the grabber handle thingie at the diner. An admirer of big cats, one of his favorite was a huge white tiger with sharp blue eyes.
For a long time, my husband felt our son needed to unload his cuddly animals. I'd protest seeing the quiet sadness in our child's eyes. The subject came up at significant milestones, like award ceremonies, moving from elementary to middle school, etc. I understood my husband's point of view: he wanted to make our son grow up, be a man, get tough. I understood my son's point of view: at that time he was still an only child and he wasn't ready.
Then one year we visited Washington, D.C. and James Bond invited us to stay in his hom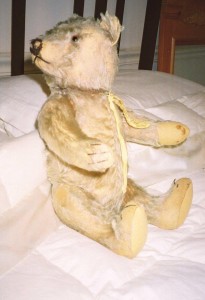 e. He was away, as usual, and he couldn't say where he was, except that he would leave the key for us under the mat. Under the mat?!? He lives with all this enigmatic secrecy but leaves the house key under the mat!
It was very exciting to walk around his home. Medals, awards, Christmas cards from the presidents over the last 20 years, and as we walked upstairs to pick out our rooms for the night, there, in the middle of the master bedroom, sitting proudly atop the big bed, was a 1-eyed Steiff teddy bear with a worn nose, an untied yellow bow & fur so loved-off and cuddled, it was a treasure to behold.
It was also ammunition to ward off any more attempts to clear out stuffed animals from our son's room. "If James Bond can keep his teddy bear, so can I!"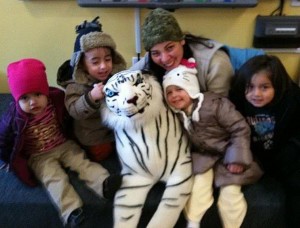 So that was that. More than a decade's passed and on his own, our son has donated his stuffed animals along the way – but that's the important part of this story – it was on his terms, his timing and his choice of where they went. The huge white tiger is now the centerpiece & reading buddy in a fantastic enrichment school.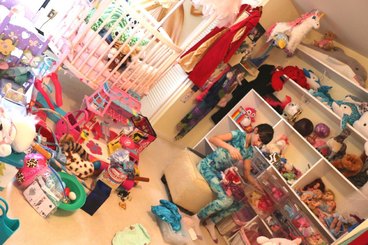 I never take anything from my children without asking them. Together we donate what they choose to give up when they choose to. It teaches them to let go, to give to others and to stay organized. (Little One sorting>>)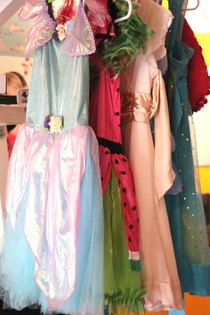 There is a marvelous organization called YoungLives which helps teenage mothers. Every 3rd Wednesday, the young mothers meet at a church in Norwalk, CT to learn about God and their children, plus, they can choose items they need that people have donated.
When our daughter was ready to donate her toys or princess dresses, etc., we would bring them to the church and she would see firsthand the children light up with joy as they picked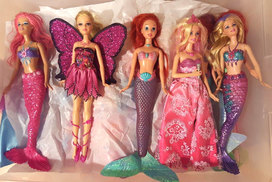 out what they would like. She saw a little     2-year-old boy dive into her Elmo chair exclaiming, "That's mine, I love this chair!" And little girls picking out sparkly dresses. Or Barbies. Or unicorns.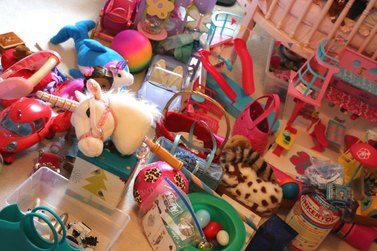 The children were happy and it made our child well up with joy to see the kids' faces light up while new life was instantly breathed into her cherished pieces. It deeply linked giving to pleasure. You can check out organizations in your area like YoungLives, Birthright, Hopeline or any organization that benefits a cause you believe in. We've also donated her crib, baby furniture and Pack-n-Plays.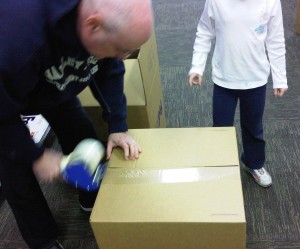 Our daughter has given up lots of her cuddly animals, even packing & sending many huge boxes to Africa.
The Bright SpotTM 

 – The exciting thing about the missionary we shipped her stuffed animals to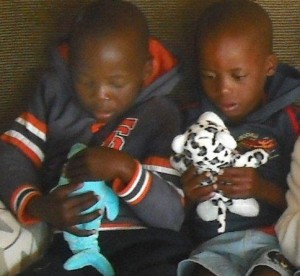 is that they sent back photos of orphan children cuddling her animals! A fine day, indeed. Again, on our children's terms while reinforcing a life skill of giving as a pleasure.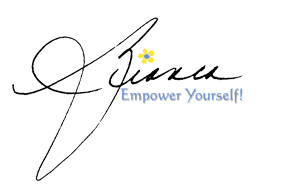 Sunday, May 10, 2015 by
Bianca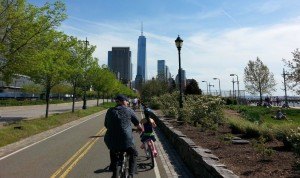 Our 9-year-old led us on a 14-mile bike ride to the Freedom Tower on Mother's Day.
7 miles down Manhattan Island & 7 back along the Henry Hudson River South Waterfront Bike Path in sunny 75 degree weather.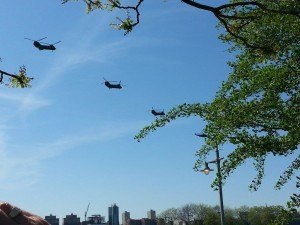 As we rode along New York City's beautiful path, we enjoyed an air display, basketball games, families picnicing at the many parks on the water, the famous ballerina statue, the Intrepid, Concorde & space shuttle, views of the George Washington Bridge & distant Tappan Zee, and best of all…discovering a mama bird feeding her newborns on Mother's Day in a blossoming tree!! Breathtaking!! (precious video below)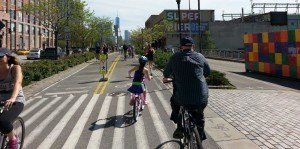 After stopping for ice cream, we enjoyed a lovely dinner and then Phillip gave me one of the most wonderful, thoughtful gifts ever!! Ever!!
To put into perspective how special this Mother's Day gift was to me, may I just say that one year, he surprised me with a beautiful Mercedes convertible in the driveway; another year, matching silver Mercedes' with huge green bows. Yes, those were exciting.
But the gift he gave me this evening made my eyes tear & my heart swell! I'll explain at the end of this story.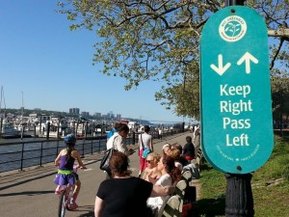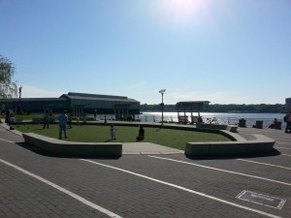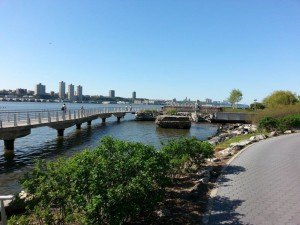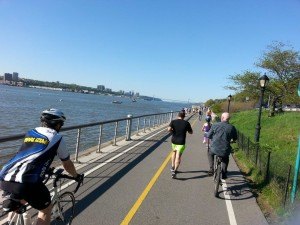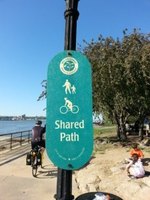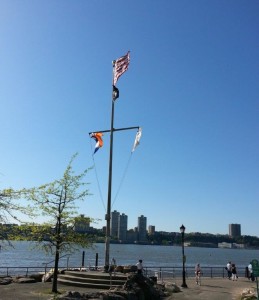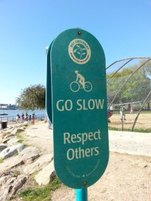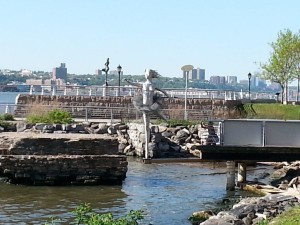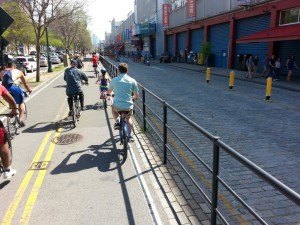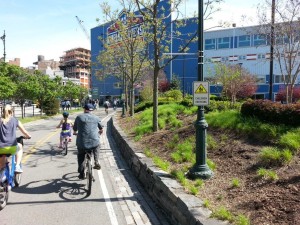 Stopping for ice cream after the 14th mile: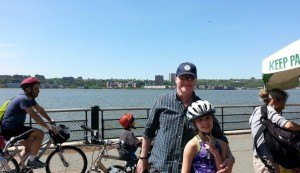 Mama Bird & her babies:
Okay, so this was Phillip's gift. A few days earlier, we saw this sign at Nordstrom's. WOW is exciting for us because it's our daughter's initials. Flipped upside down, it spells MOM.
Phillip carved this WOW~MOM sign for me from a block of wood. A handmade gift is the best gift of all to me and the meaning behind it was heartwarming & made with love and thought.                            
What an amazing husband, I love you, Darling. Thank you!!
Those magenta-orange-pastel-sherbet colors are some of my favorite hues & it will be painted those colors soon.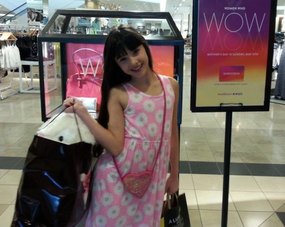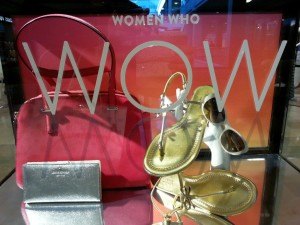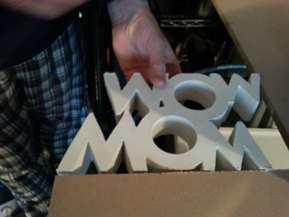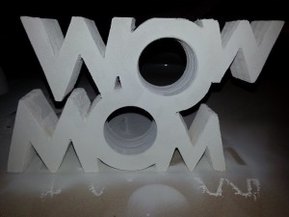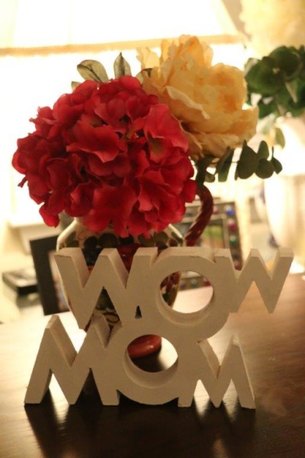 One of the best Mother's Days ever (2014)!!
Today's 2015 Mother's Day was just as delightful!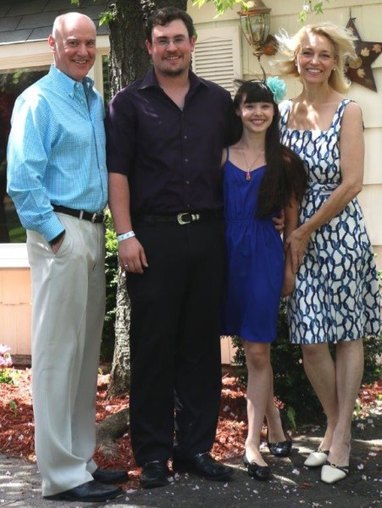 After breakfast & celebrations, we snapped pics under a very significant tree, then Phillip & the kids surprised me with an afternoon of painting together at Pinot Palette in New York, followed by dinner with my Mom.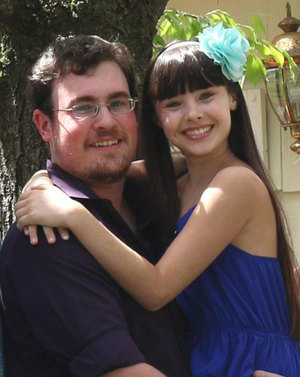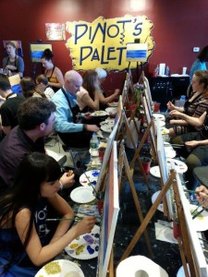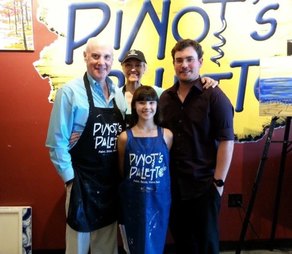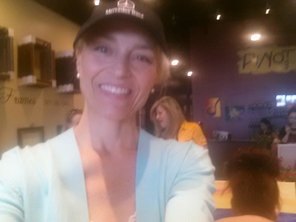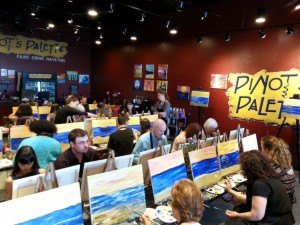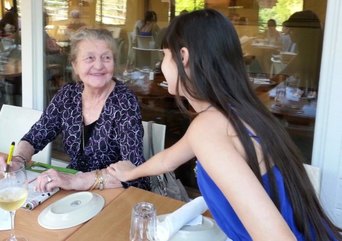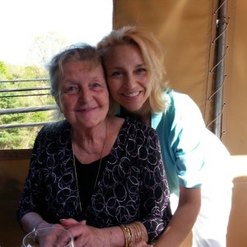 For more on my Mom, just click: Mom
For more on my Mother-in-Law, click: Grace
Thank you for sharing. And thank you to my family, I love you all!!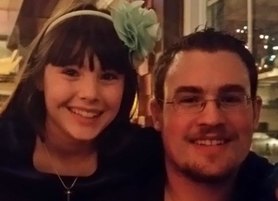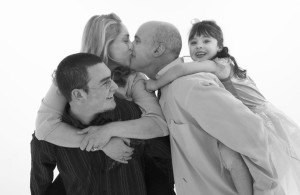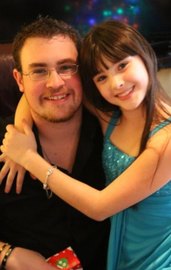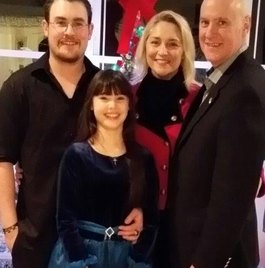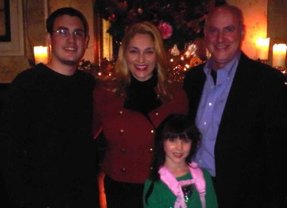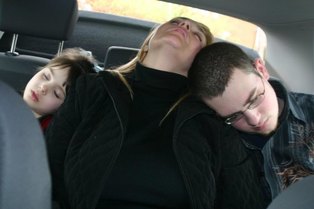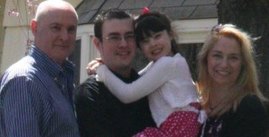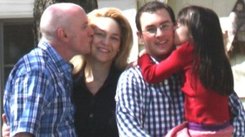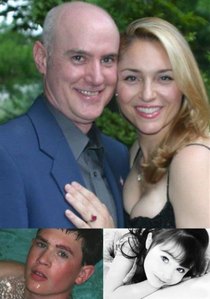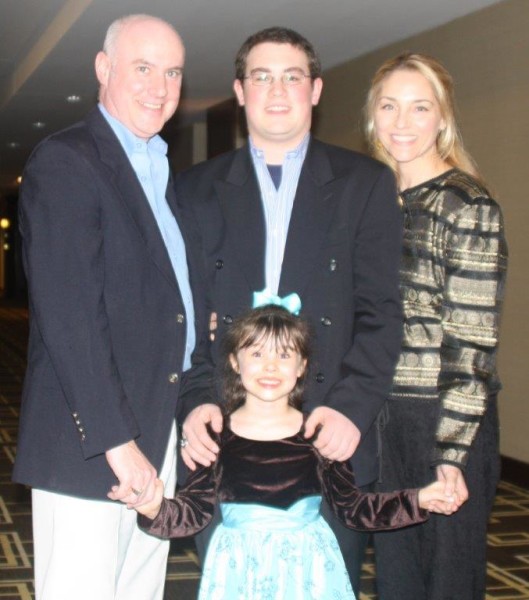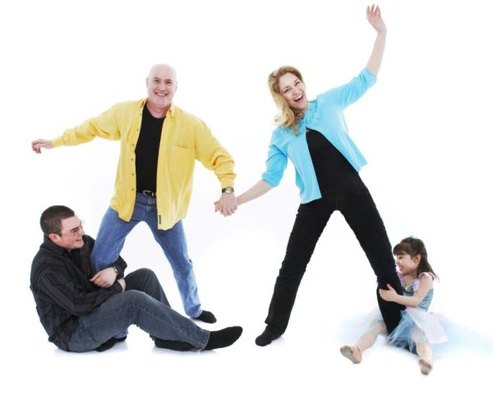 The Bright Spot – Celebrating Moms Everywhere – Happy Mother's Day!!!!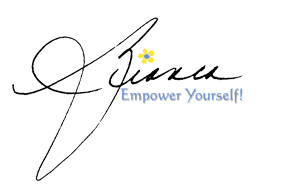 Friday, July 18, 2014 by
Bianca

Nothing says Caribbean like the freeing feeling of music & dance in the evening breezes of the islands!                                        From high in the sky…
                
to underwater exploration, our 8-year-old reveled in every adventure at the gorgeous Barcelo, an all-inclusive resort in the beautiful Dominican Republic.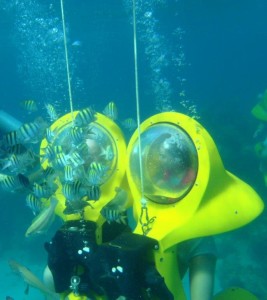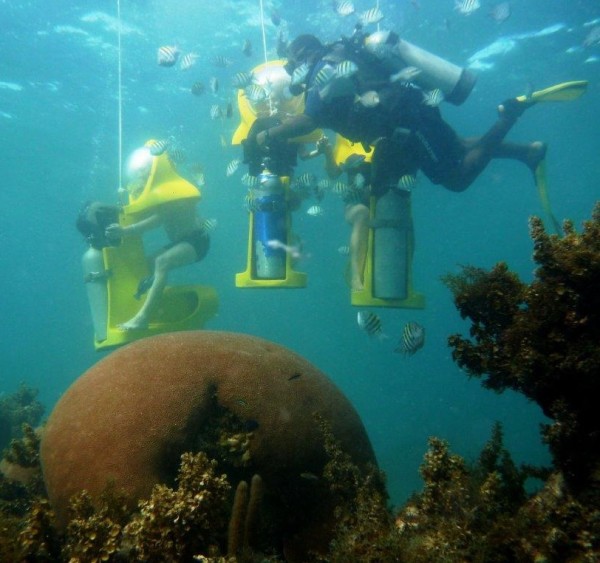 Tropical paradise & pristine waters,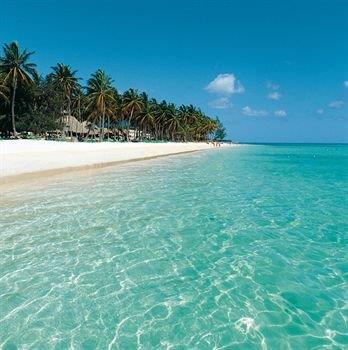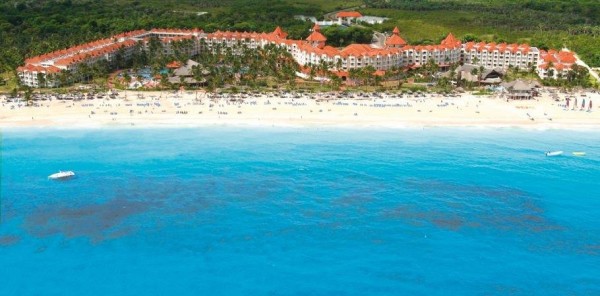 Phillip's favorite place…the swim-up bar,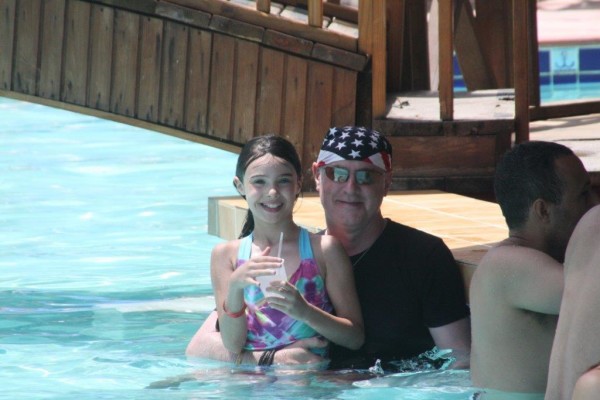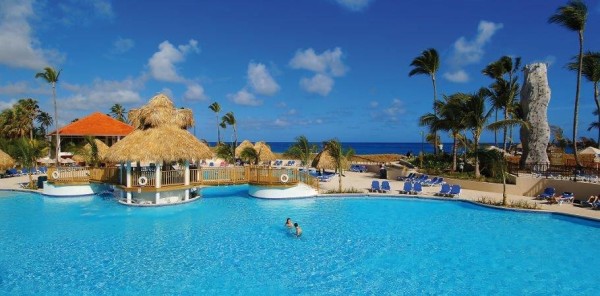 where our daughter bounced around in a giant beach ball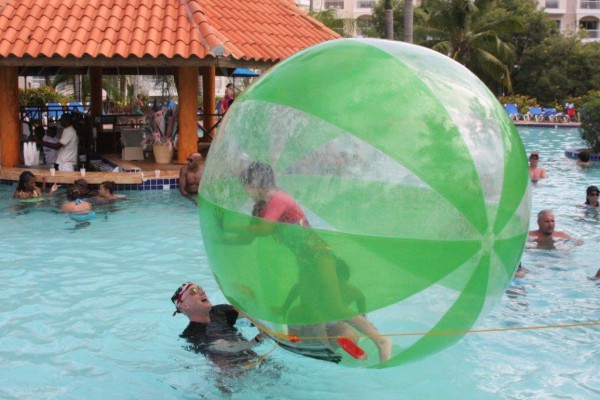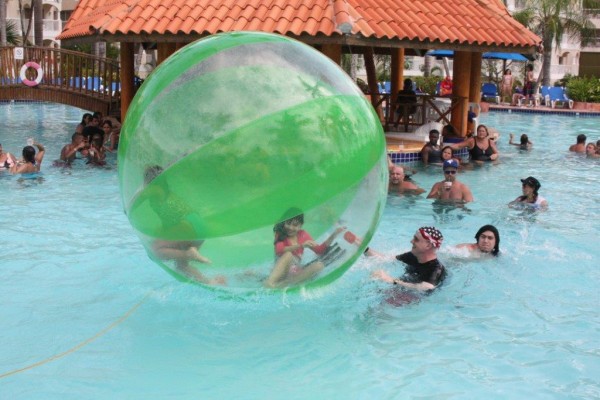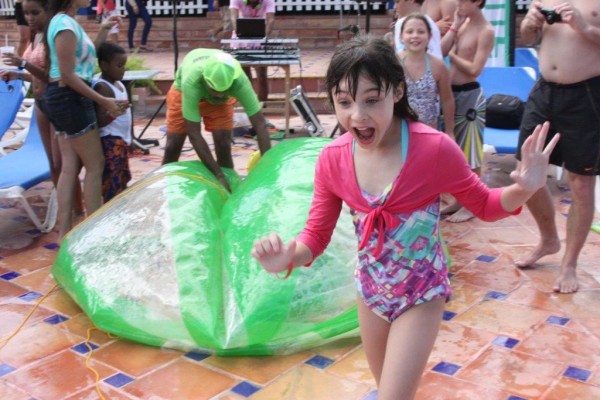 plus, elegant dining on the beach,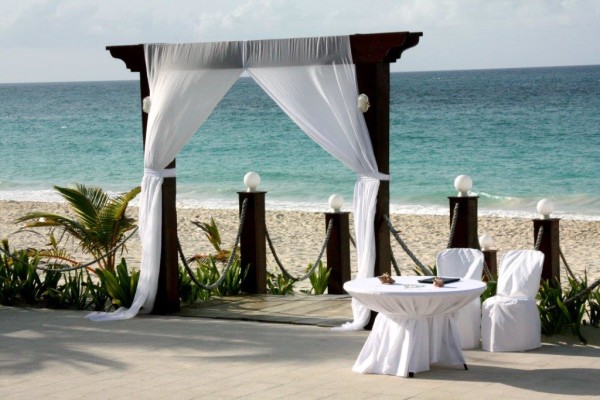 and, of course, Brenda, the monkey, who wondered why our little one had a tail just like hers 🙂 !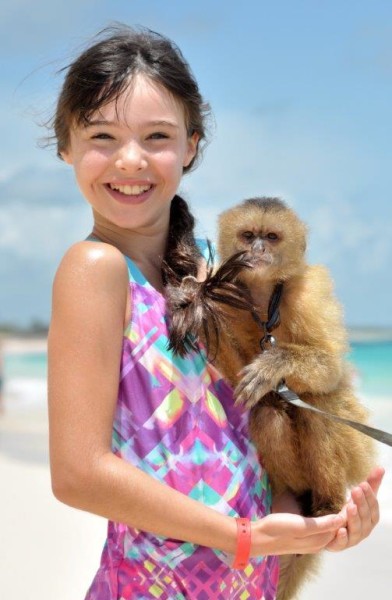 We booked the getaway the night before & left 26 hours later.
The trip started with smoked salmon & the latest edition of Sparkle World magazine…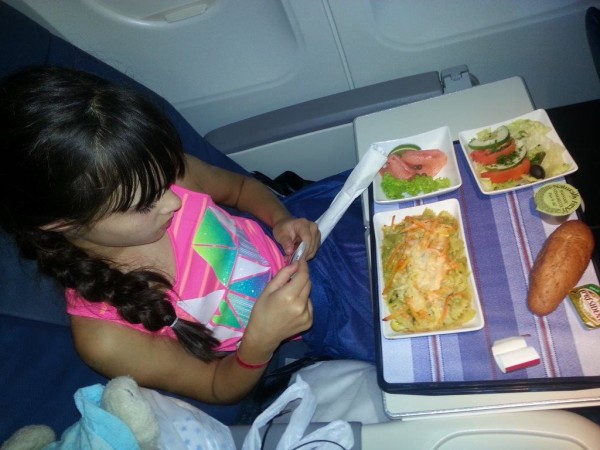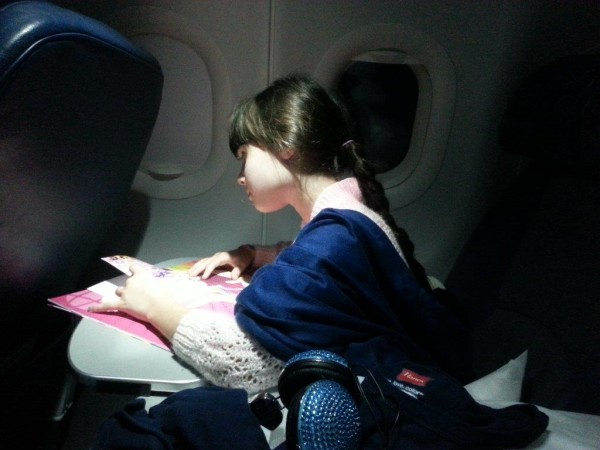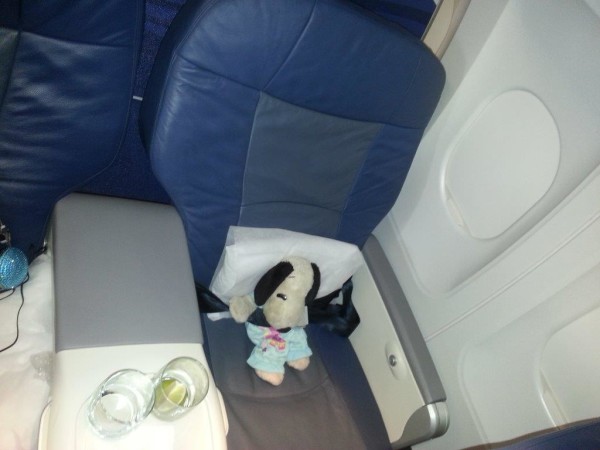 and went full swing into shopping when we realized we forgot hats & sunglasses.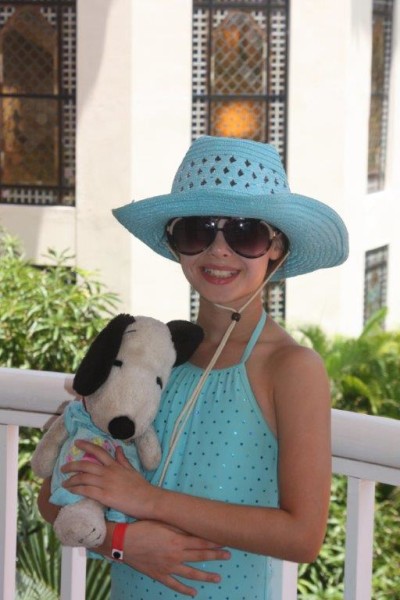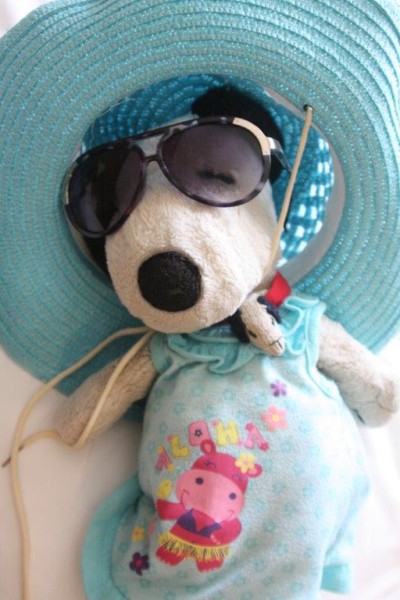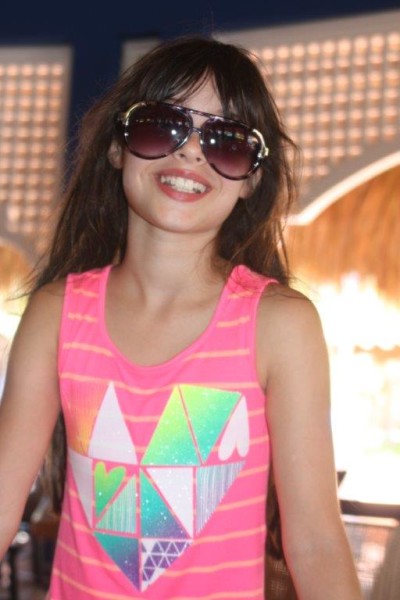 Snorkeling in the Caribbean,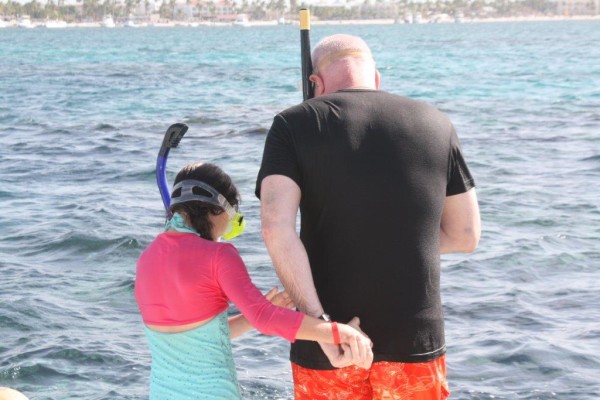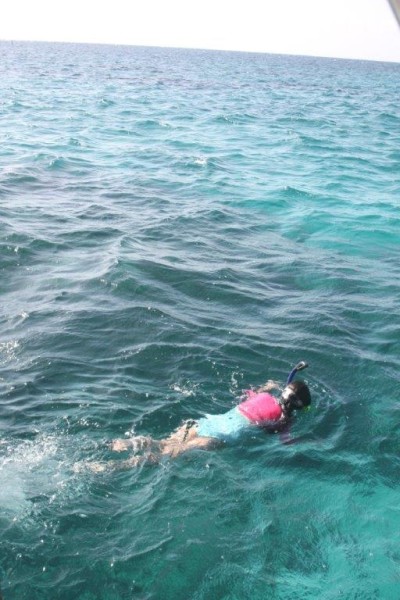 sunsets & full moons made for the perfect setting.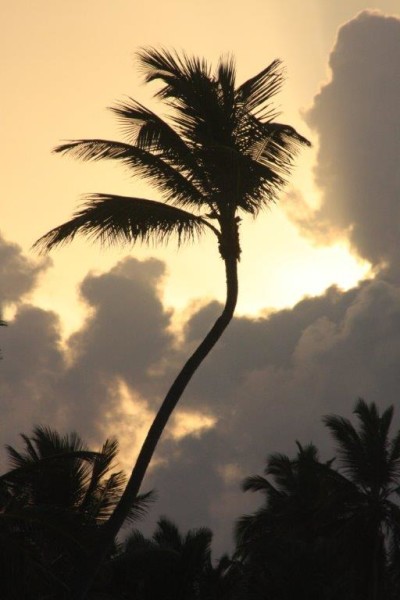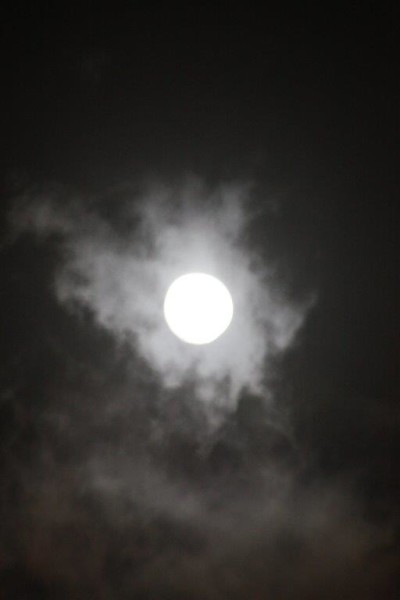 Barcelo's food was as beautiful as it was delicious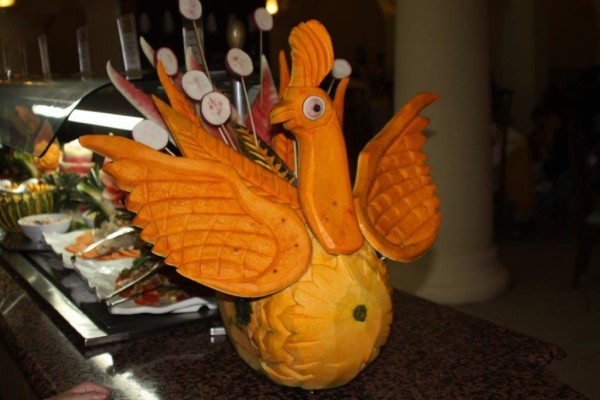 and chess was a must.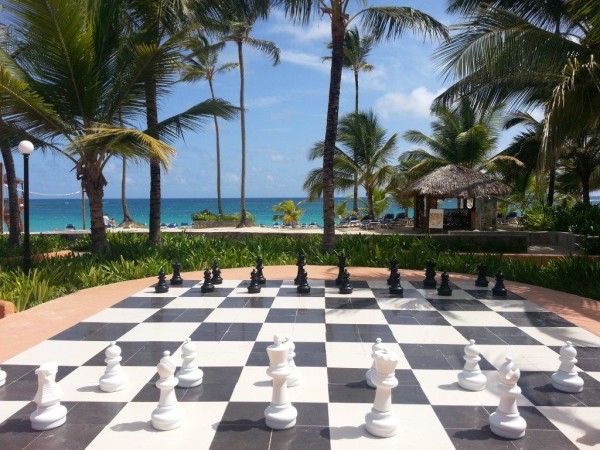 If you are looking for a place to flip over on your next vacation, Barcelo is it!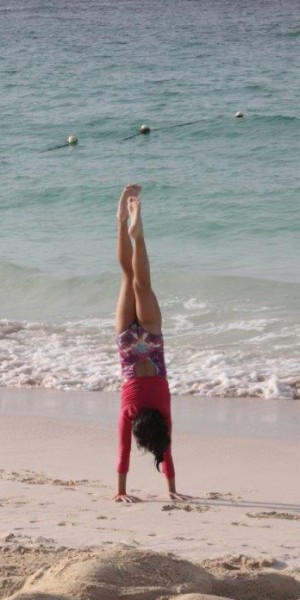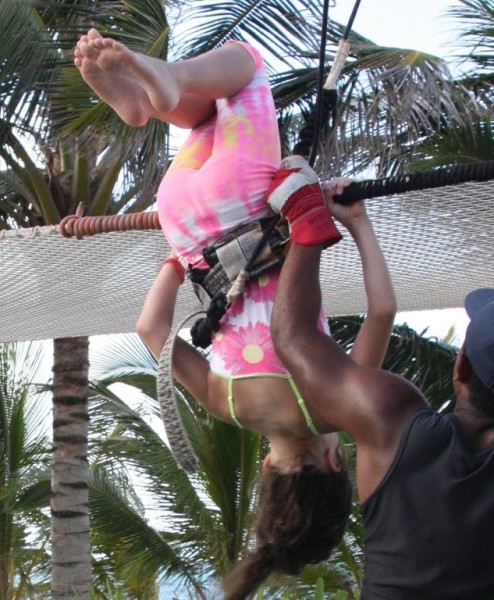 From the glass-bottomed boats to pool lounges, there's something for everyone.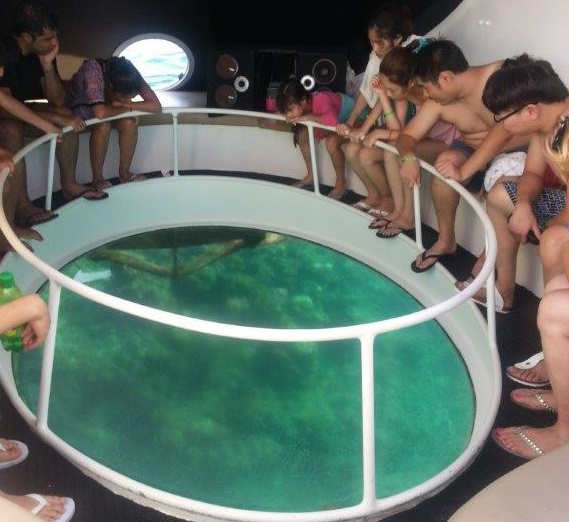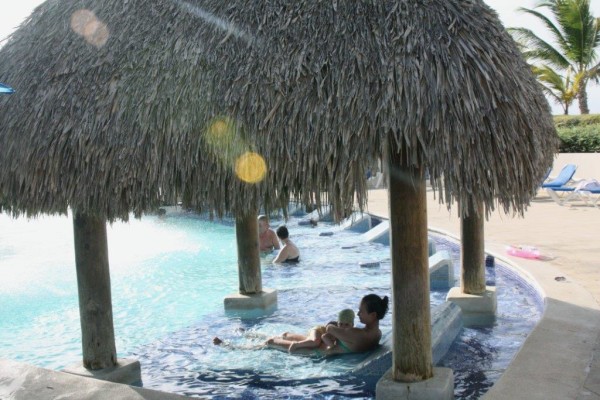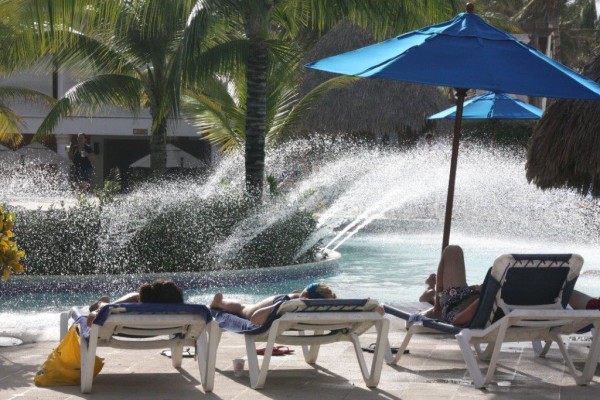 So come here and make your sand turtles a reality,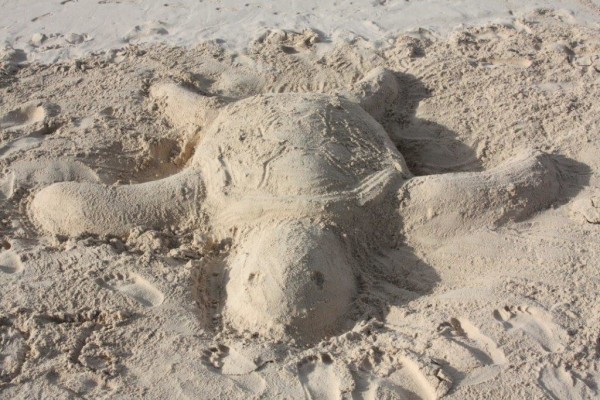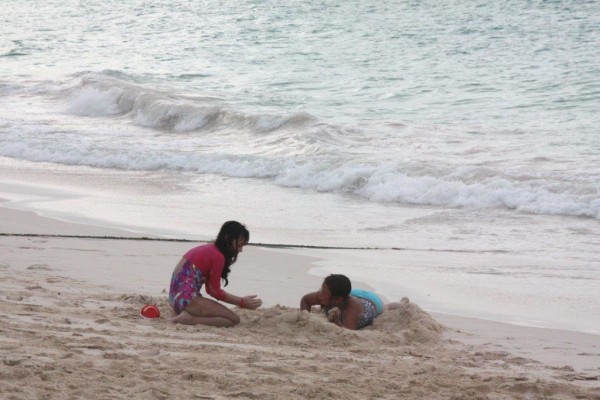 paradise awaits.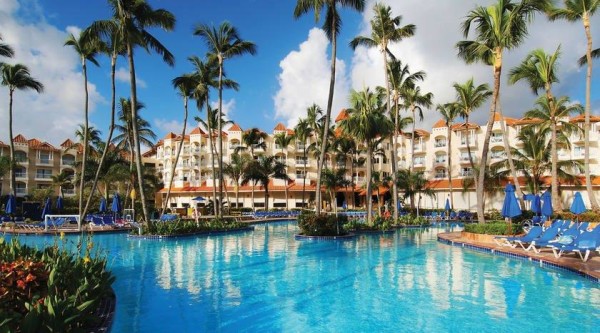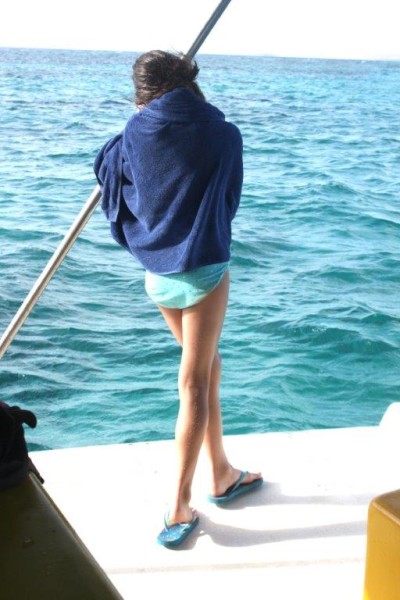 The Bright SpotTM

 – The Caribbean. Enough said. 😉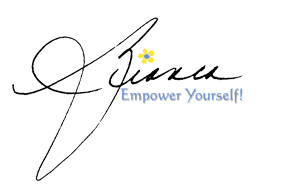 Saturday, February 8, 2014 by
Bianca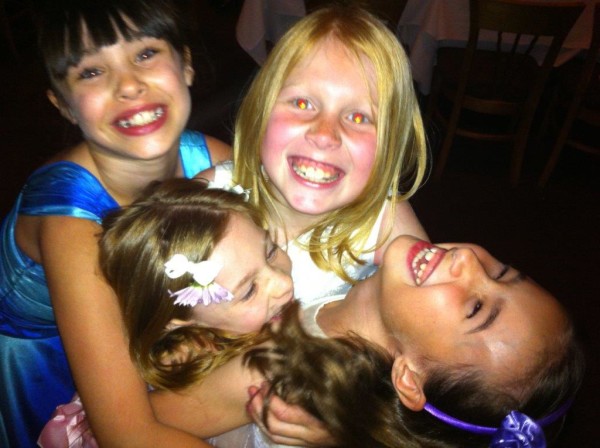 The Positively Me program offered to 3rd grade girls to boost confidence, teach assertiveness & expression, and offer strategies to prevent bullying was positively fantastic!
Offered free by the Junior League of Greenwich, this intensive 2-day event encourages new friendships while the girls develop strength and resilience through skits & role playing, dance, journaling & thoughtful conversations about the painful consequences of bullying.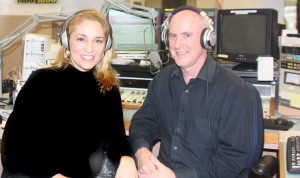 Why 3rd grade?
Unfortunately, bullying is starting earlier & earlier; it's a topic Phillip & I have covered often over the past 15 Seasons on our parenting radio show "Let's Talk!" currently on WGCH, formerly on WSTC & WNLK. (All shows are                           (All shows are archived on this site.)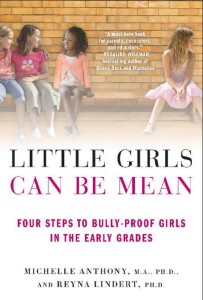 One of our popular recurrent guests and parenting experts, Dr. Michelle Anthony, experienced something similar with her little 2nd grade daughter. That painful situation prompted her to co-author Little Girls Can Be Mean – 4 Steps to Bully-Proof Girls in the Early Grades.
Positively Me: only 4 sessions per year, 36 girls per session. The program has run for 5 years and waiting lists get longer year after year. It was marvelous to see the girls beaming each evening at pick-up, full of laughter and stories and joy.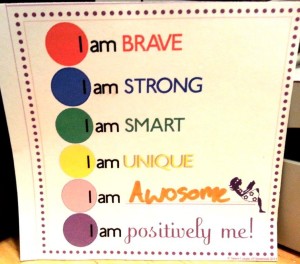 They brought home beautiful button bracelets that matched button cards where each color represented something special, drawings/writings/self-portraits in their special journals, t-shirts with signatures of each participant, water bottles, sparkly feather pens, tote bags with the adorable Positively Me logo and mountains of coping skills to nip future snafus in the bud! 

The program taught them to take pride in themselves and their accomplishments; achieve great things; stand up for what they believe in and to be Positively Me!
The girls had a special visit from a martial arts Sensei (master) who had them write their greatest fear on a wooden board and then he taught each girl how to smash through that wood with their bare hands…breaking through their fear. That was a popular activity! Other events included a yoga class, pajama party and crafting dog toys to donate to Adopt-A-Dog.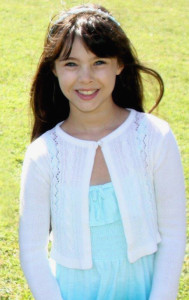 It is no wonder this program continues to grow and expand.
The Bright SpotTM

 – A poem – with permission from our 8-year-old – to share with you written in her Positively Me journal:
STAND STRONG:
LOVE is my Guardian
When Days like Today Get in my Way,
I'll STAND STRONG!
Journaling during this 2-day event:

Positively Me Snippet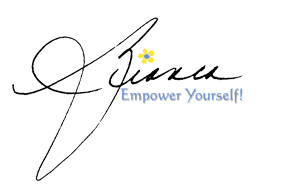 Monday, January 20, 2014 by
Bianca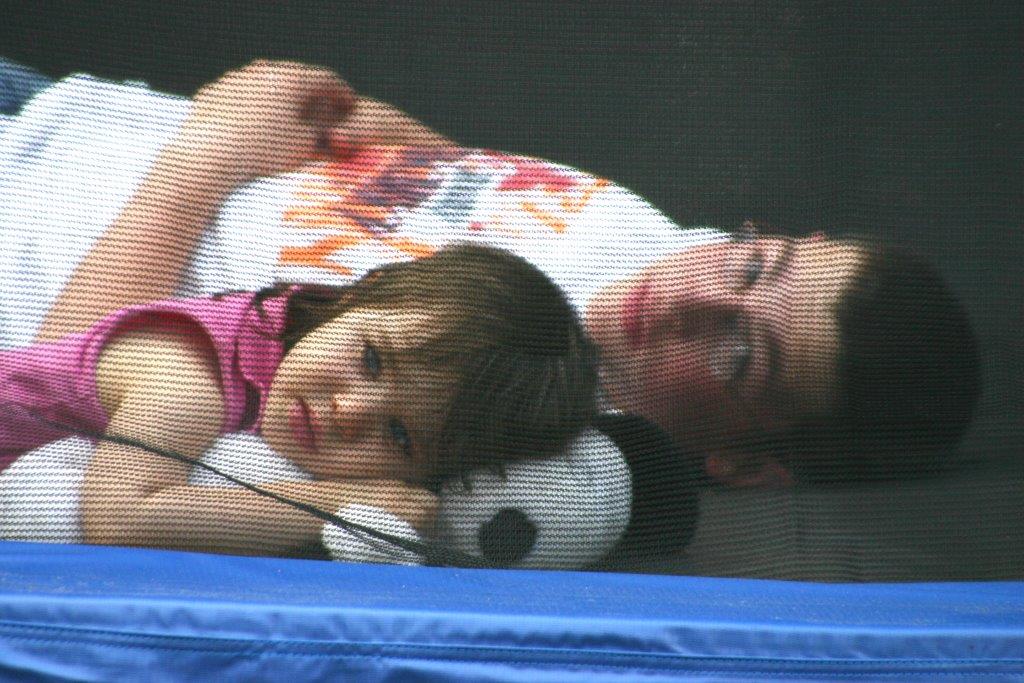 Superhero Big Brother & Adoring Little Sister ages 2 & 15        &      ages 8 & 21…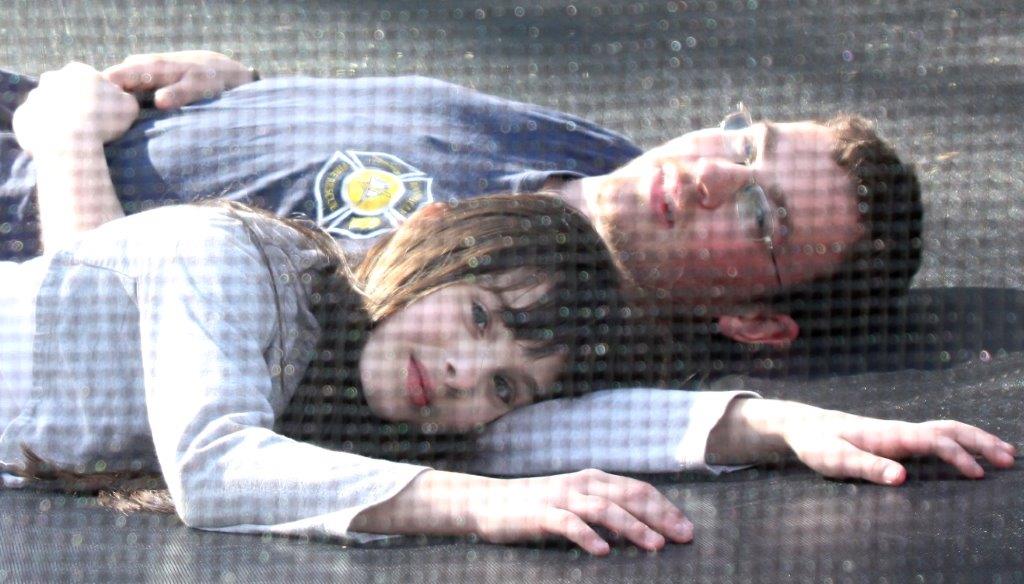 No one has to tell you time flies. But sometimes we need reminders that making every moment count does not mean filling those moments with endless, scheduled activities.
Sometimes the best memories are the quiet ones, just chilling on the trampoline with your brother or sister, stuffed animal or dearest friends.
Listening to the birds chirp, watching an airplane fly by, smelling freshly-cut grass, discovering shapes in white, puffy clouds.
The Bright SpotTM

 – Life is fast enough. Slow down & enjoy the simple pleasures all around you.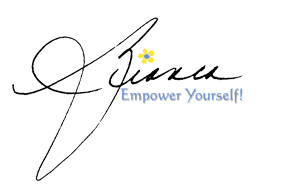 Tuesday, December 24, 2013 by
Bianca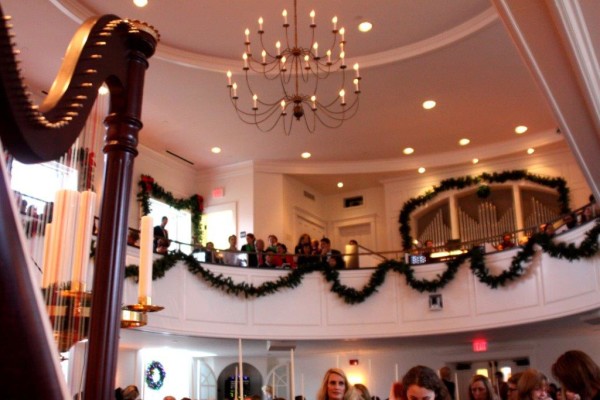 Our 8-year-old was asked to be Mary at Christmas Eve candle light services.
It was such an honor.
An orchestra played and a harpist filled the air with melodic sounds of yesteryear.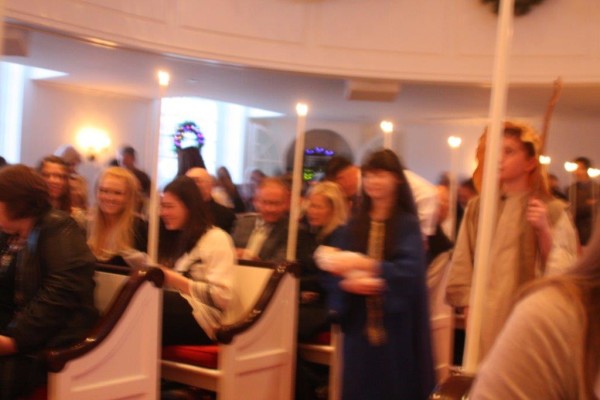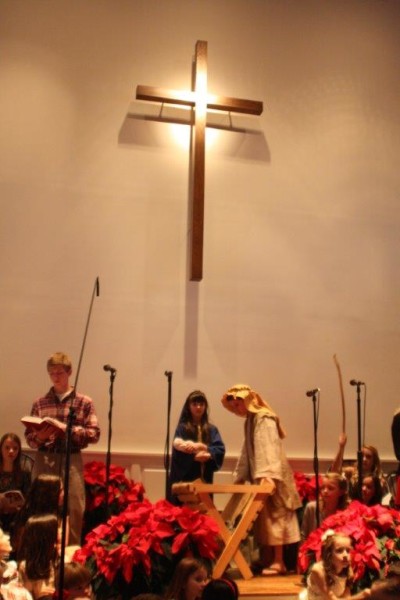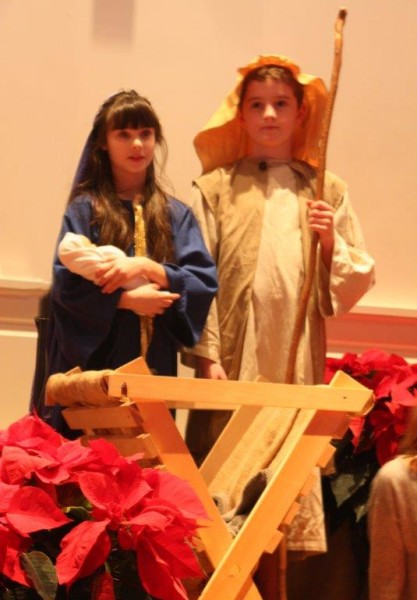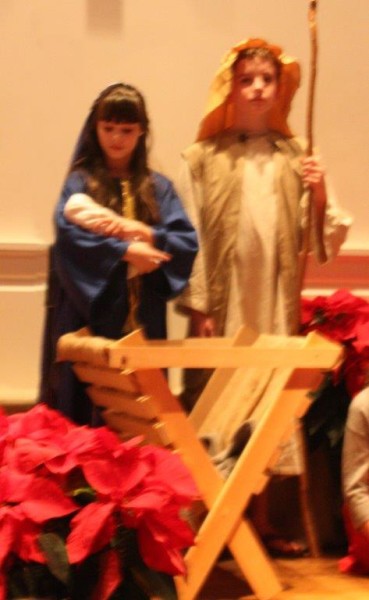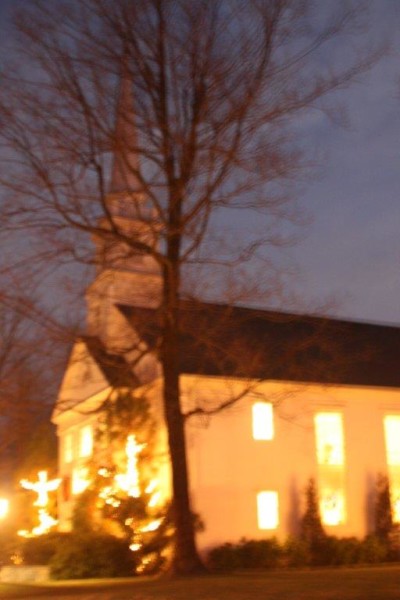 ……………. She was so reverent and checked on her baby often during the hour.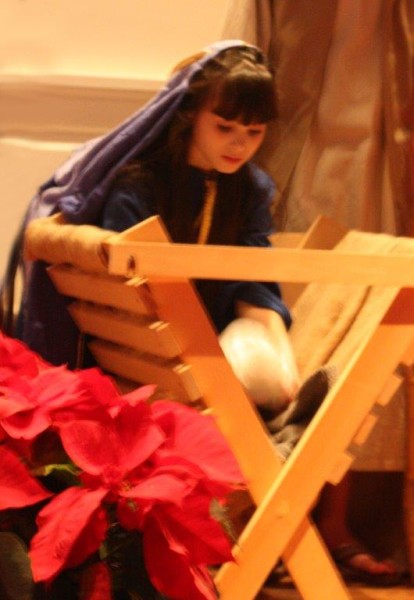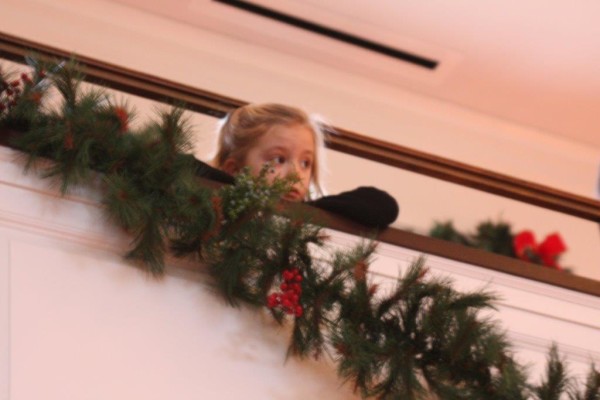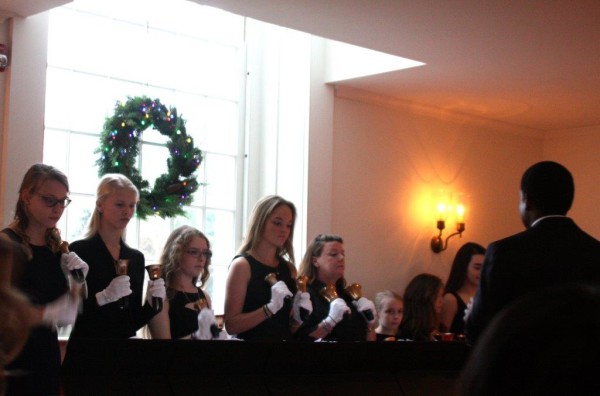 The children sang like angels and the bell ringers sounded heavenly.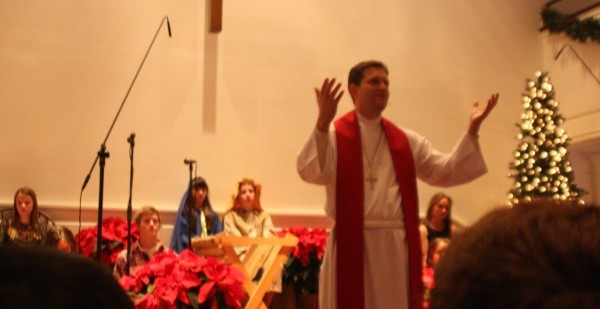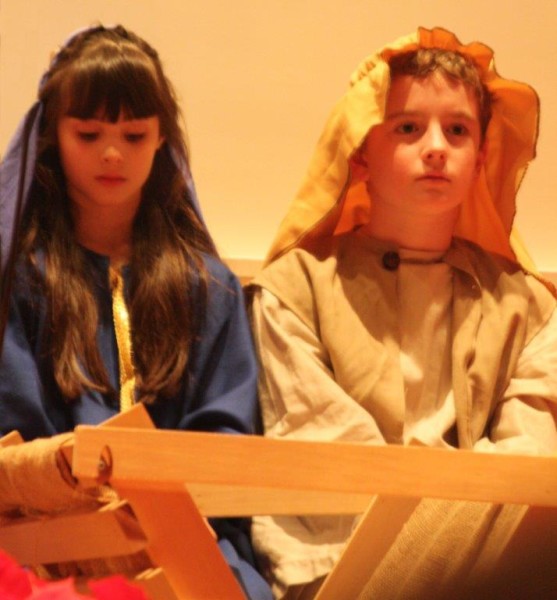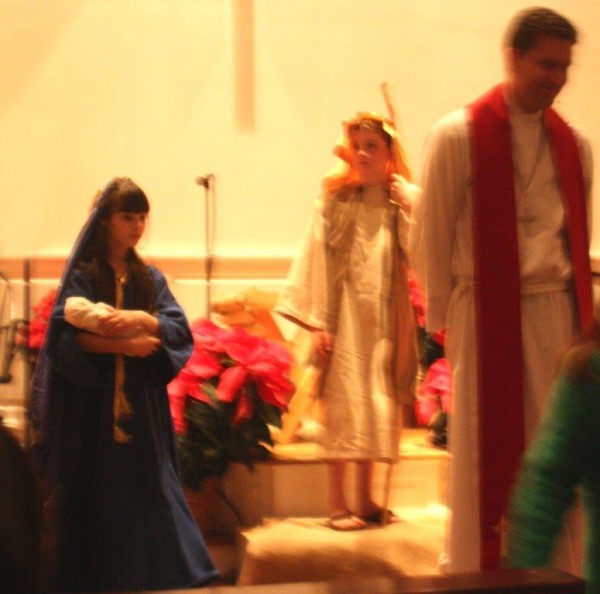 The Bright SpotTM – Everything. Our daughter made us proud. Our family felt blessed. And the Sanctuary was filled with love, light & joy. Merry Christmas!
And to all who celebrate different creeds, let's enjoy one another's traditions and learn about the beauty of each other's beliefs.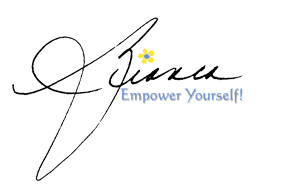 Tuesday, August 20, 2013 by
Bianca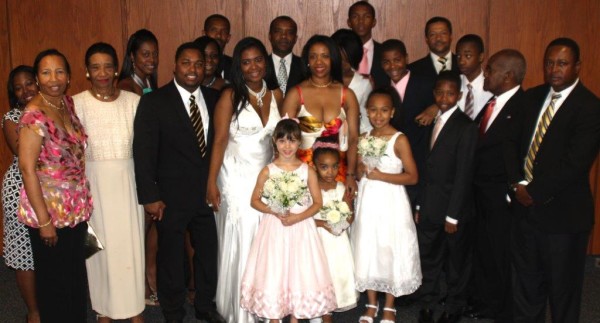 I answered my cell on a sunny Friday while I was upstate with the kids. "I'm going to marry my sweetheart on Tuesday," said the voice. "I was wondering if you & your family would come and represent my family since I'm alone here."
Incredibly touched, I said it would be our honor! And with that, we attended a beautiful wedding         4 days later. Our friend was from Haiti and his family could not fly in for the ceremony.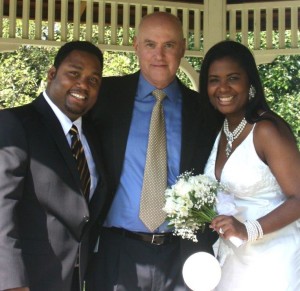 My husband was father-brother-friend all wrapped into one, our daughter was a flower girl & I took delight in capturing memories on film.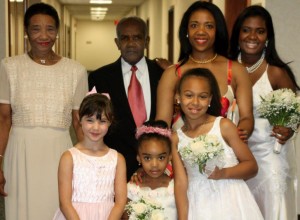 Our friend was marrying into a loving, close-knit family.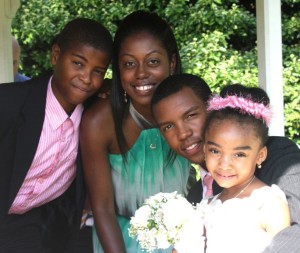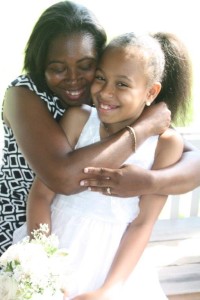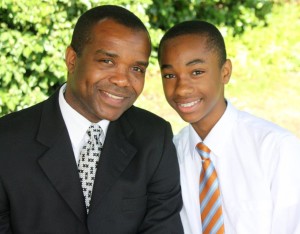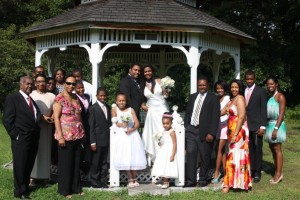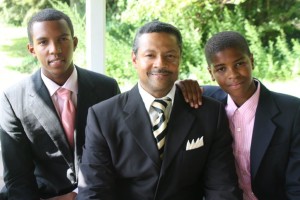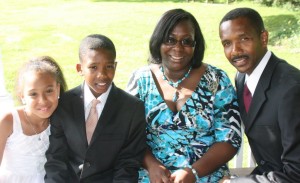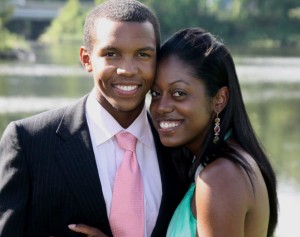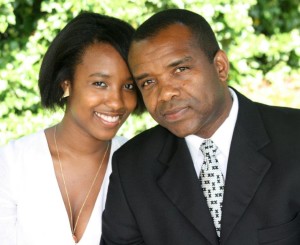 His bride was stunning.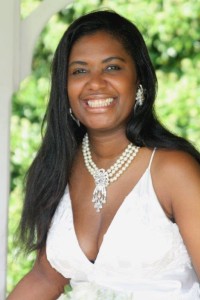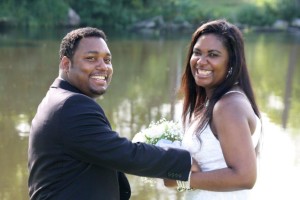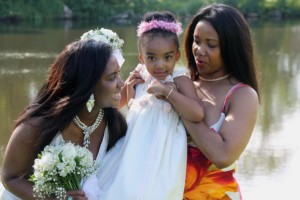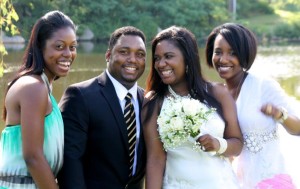 His in-laws were welcoming & kind. And we were moved by the warmth & joy that surrounded all of us this beautiful August afternoon. May we all be so blessed to have such an affectionate family.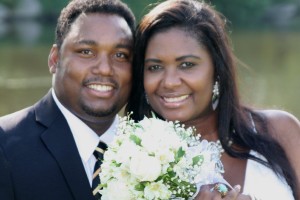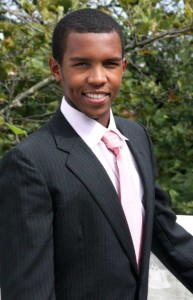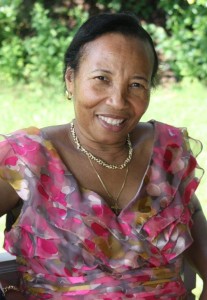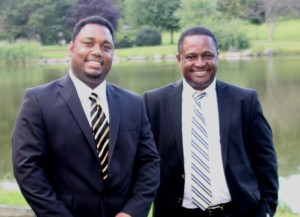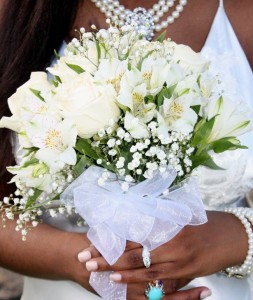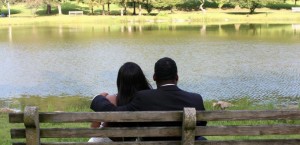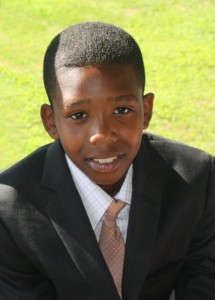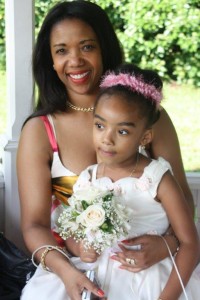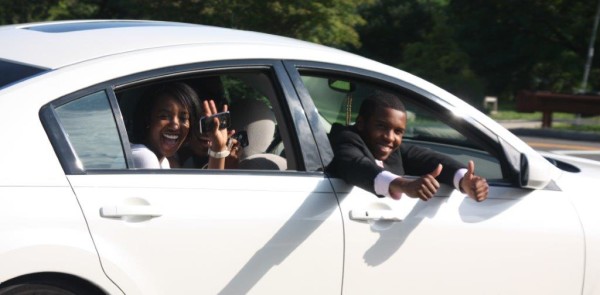 The Bright SpotTM 

 – Blessings to you, our friend, and your radiant wife. Peace on your journey of life together. See update 2015 below 🙂 b~xoxo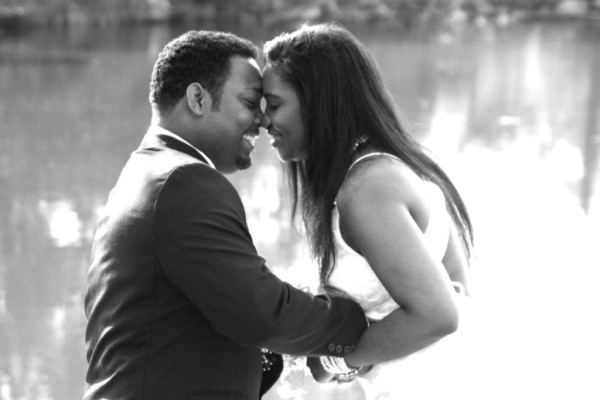 It's been a few years & look who's arrived! The sweetest, darling little baby boy for this wonderful couple. Love those eyes, love those cheeks!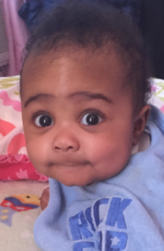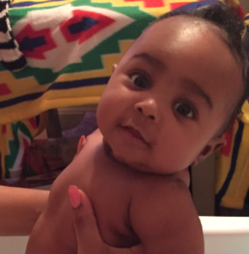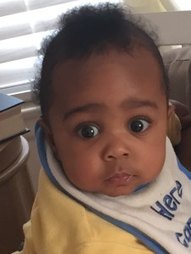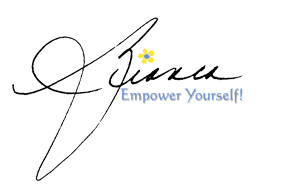 Monday, May 20, 2013 by
Bianca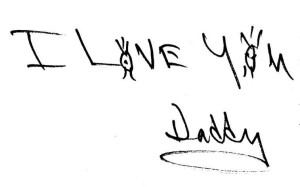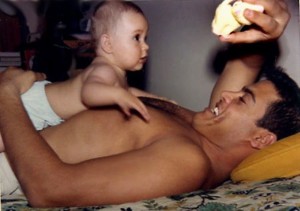 Daddy left me this note decades ago.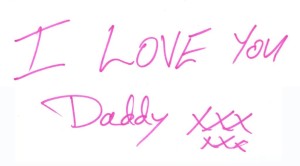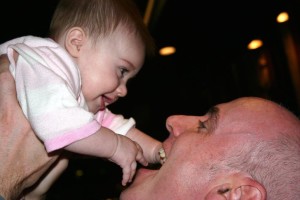 Phillip left this surprise note for our little one yesterday before he headed away for a business trip.
Small gestures, time well spent together, little notes…they all go a long way.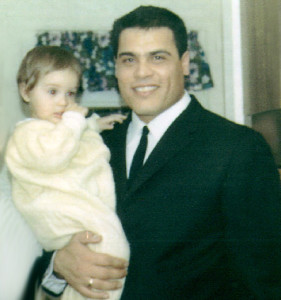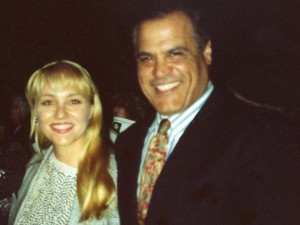 These notes mean something when we find them.                                               They mean a whole lot more when we lose those we love so dearly.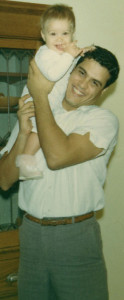 Daddy, I miss you!!!!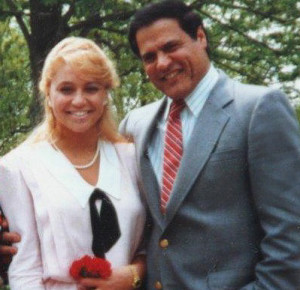 I see so much of my father's tenderness & care in my husband.                            I don't take any of these moments for granted.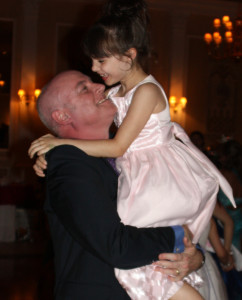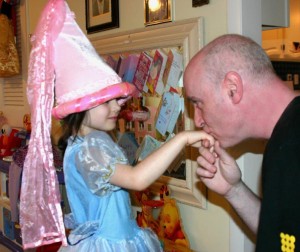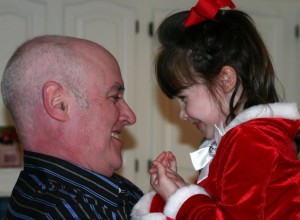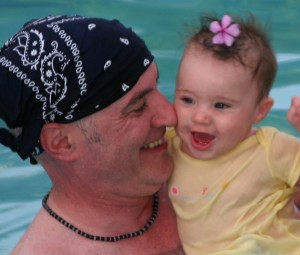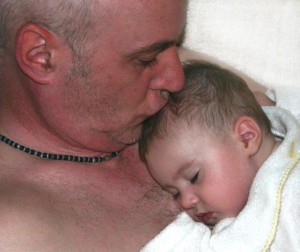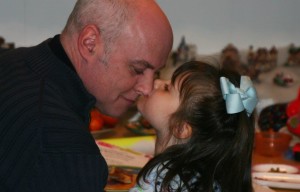 The Bright SpotTM

 – Write your kids a little note today. It may be something they cherish for the next 40 years.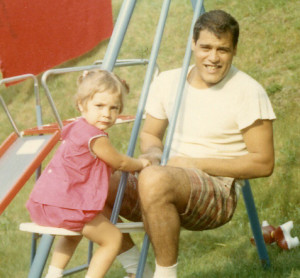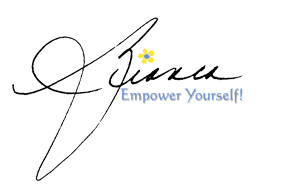 Sunday, May 12, 2013 by
Bianca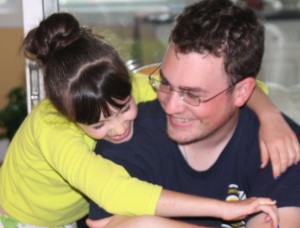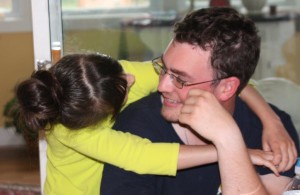 Indeed, the cards, poems, drawings, gifts, flowers, those are all very appreciated, loved & cherished on Mother's Day.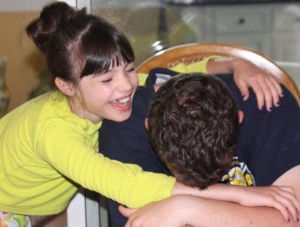 But the best part of the day was not the wonderful breakfast with smoked salmon or our afternoon in New York City, it was watching my children's silliness & laughter wrapped in hugs & snuggles topped by kite flying with my kids in the early evening.
Running, playing, enjoying a gorgeous Spring day with the family.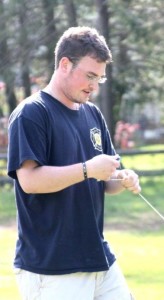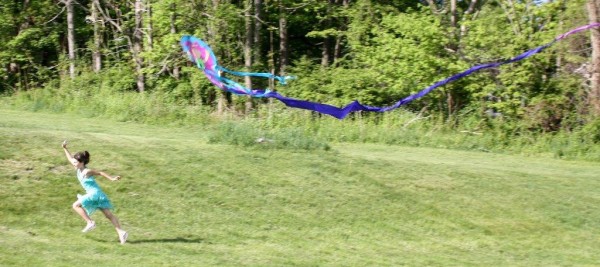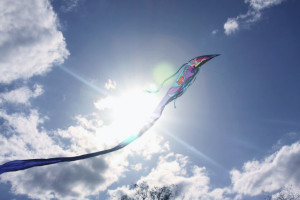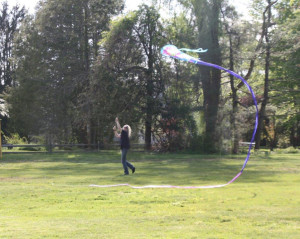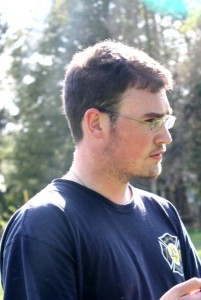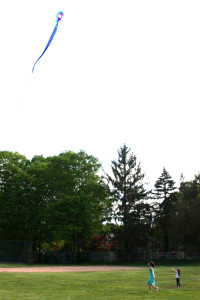 The Bright SpotTM 

– Be present with your kids, they are your future memories, they are what makes Mother's Day possible, they are the gift. Happy Mother's Day, Moms~!!  🙂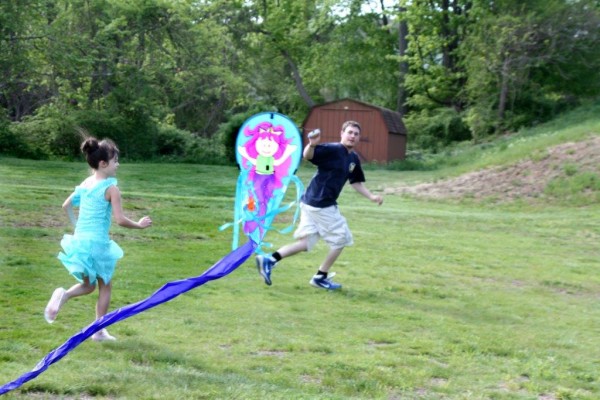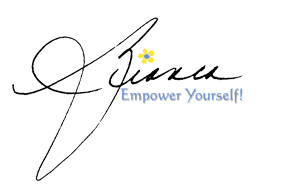 Tuesday, April 2, 2013 by
Bianca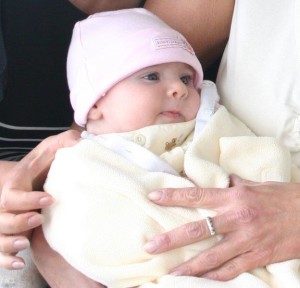 Easter is my favorite holiday.
I love that our daughter was born the day after Easter.
I sometimes call her my Little BunnyChickie.
I love that Spring just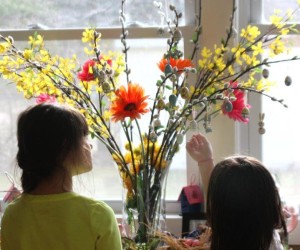 started. Everything awakens from Winter's long freeze & is born anew. The air smells fresh & green baby leaves are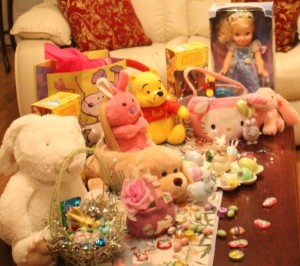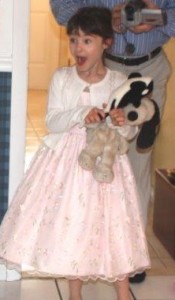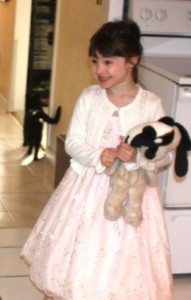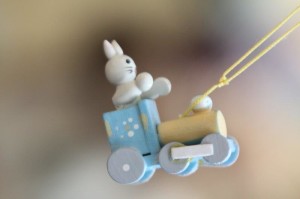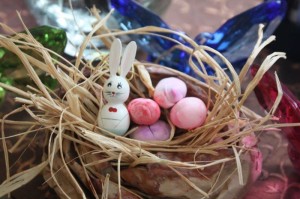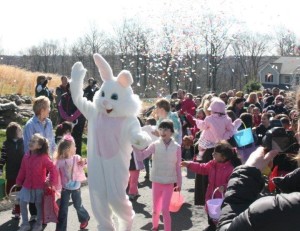 slowly unfurling. I love pussy willows and forsythia, big blossoms and tiny crocuses.
I love the Easter story of Jesus' Resurrection & I love the trumpets at church that glorious, Holy morning when we all celebrate together in song & praise. I love & appreciate the religious traditions of other folks as I am a member of a very large, close-knit, multicultural, multi-religious, multi-international, multi-lingual family.
I love coloring eggs & decorating them with the kids. I love the little 50-year-old, wooden, hand-painted European Easter decorations from my grandparents. I love to mix those decorations with our little one's pretty, handmade decorations from preschool. Old & new crafts together.
I love the Easter Bunny, the delicate, ceramic decorations, fragile Easter eggs, egg-citing hunts & yummy candies.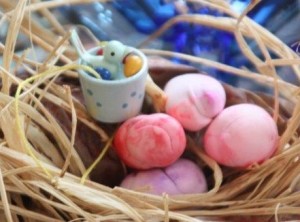 I particularly love pastel M&Ms!! I like all chocolate, but those tiny, pale- colored little chocolate dots of joy always seem to find my lips, hummm… I admit, I will steal bites here & there from my children's baskets in passing. I'll pass a lot – cover those baskets!!
I love the Easter egg hunts at farms, in fields, at church & at friends.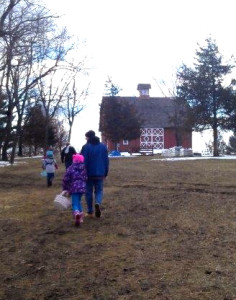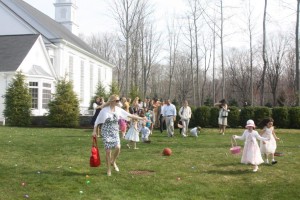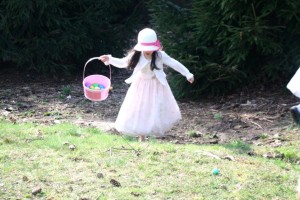 Parties, celebrations, the Easter Bunny arriving on the fire truck!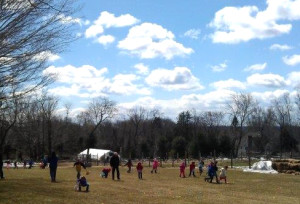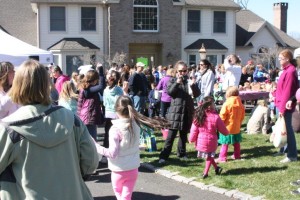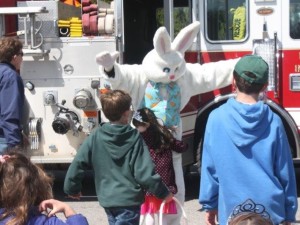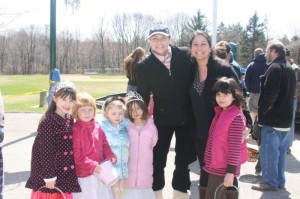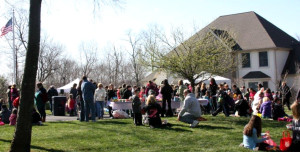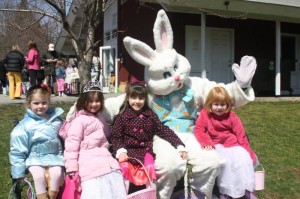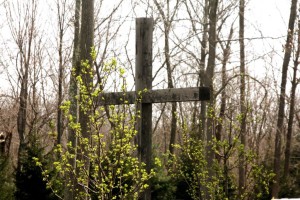 I love Biblical epics on TV at this time of year and was particularly pleased with Mark Burnett's The Bible miniseries ~ simply outstanding!!
The Bright SpotTM 

 – I love Spring & all the cheeriness of the season!