Monday, October 5, 2015 by
Bianca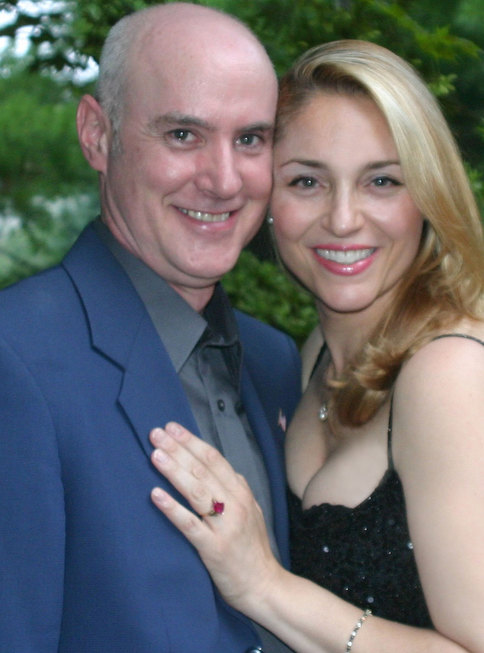 Thank you to everyone who listens to our Life, Love & Parenting show, "Let's Talk with Bianca & Phillip!"
After nearly 500 interviews &             19 Seasons, my husband & I are excited to announce we have been signed for national syndication!
For those who are new to this program, here are snippets of our bios & an overview of our show.
Bianca's Bio:
Bianca Tyler is a 3-time award-winning TV journalist, nationally-syndicated radio show host, popular blogger, Mompreneur, former Miss Connecticut, TV & radio producer, founder of WH Publishing, and "The Momversationalist®," the title of her new book coming out in 2016.
She's also been a news anchor, news reporter, parenting contributing editor, entertainment reporter, weathercaster, one-man band, linear & NLVE editor, singer, model, lecturer, teacher, animal-lover, adoring wife, active mom of 2 kids and her pets, and an all-around, bona fide multi-tasking guru ~ a BFMTG!
In addition to her TV awards, Bianca has also been honored with 8 other awards including the Women's Leadership Award and a Citation of Excellence from the Connecticut State Senate.
Her website, www.TheLetsTalkMom.com, currently celebrates over 10.26 million page hits & counting! Her focus is about family life and empowering oneself by "Finding Your Bright Spot™."
She has spent over 30 years promoting her charitable causes ~ during her reign as Miss Connecticut, statewide charities raised over a million dollars of fundraising revenue.
Bianca has appeared as a special guest on over 35 television & radio programs and in more than 60 newspaper, journal and magazine publications in over 135 articles, photos and covers worldwide, including USA Today, NY Post, NY Daily News and The New York Times.
Bianca has explored over 120 times more than 50 countries on 5 continents.
Phillip's Bio: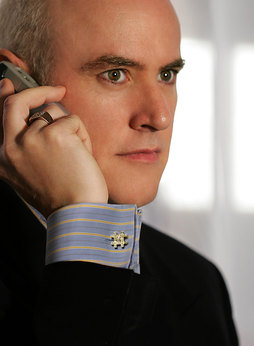 Phillip is a multi-award-winning entrepreneur who founded his 1st company and grew revenue by 268% in the first 3 years. His 2nd venture – a tech company, www.IDCardGuard-us.com, launched last year and specializes in patented RFID-shielding for credit/debit cards & identity theft, SmartTag & WalletTag tracking devices, selfie remotes, RFID-blocking wallets, passport shields and so much more.
An accomplished publishing & media executive, he demonstrates extremely strong strategic and analytical skills with a proven track record in business start-ups & turnarounds. Most recently, the division under his leadership ranked in the Inc.500 list as one of the fastest-growing companies in America showing a 3-year, 937% increase in revenue ranking them as the #9 media company in the USA.
Exceptional P&L and cost control expertise, Phillip is a leader in identifying strategic alliances to build and convert market opportunity into new business revenue streams. He has raised hundreds of thousands of dollars worldwide for charity.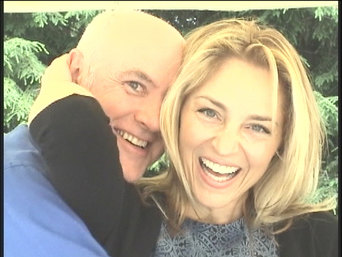 "Let's Talk!" Show Overview:
"Let's Talk with Bianca & Phillip" is a Life, Love & Parenting program. It's a forum to discuss parenting, relationships, single parenting, infertility, marriage commitment, intimacy, loss of a spouse, communication, raising phenomenally close & thoughtful children, romance, matchmaking, healthy living, information and well-being, great tips to make your life easier, getting through any tough situation and, most of all, getting & staying motivated whether you are married, single, male or female.
We'll help you empower yourself and keep your sanity while keeping your marriage and family strong!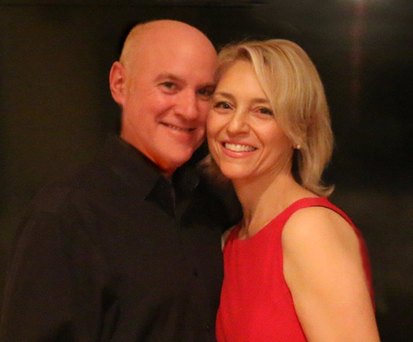 We have incredible, experienced & dynamic guests from all over the nation, many of whom have been quoted from People magazine to Parenting magazine and have appeared on shows like Today & Good Morning America, experts, authors, parents, and doctors as well as little folks on our "ChitChat with Children™" portion, and teenagers for our "Teen Talk!™" segment, connecting parents and youths through understanding and communication.
All programs are archived on this site. You can listen to the shows on your computer or cell phone at home or in the car for your listening convenience.

The Bright Spot – "Let's Talk with Bianca & Phillip" ~ Empowering parents/listeners through information, advice, guidance & tips.