Friday, April 26, 2013 by
Bianca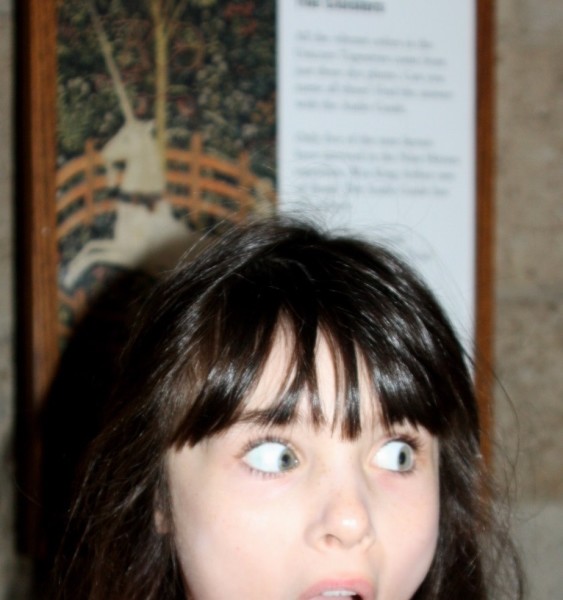 Dianthus!!  The magical unicorn trapped in the tapestry came to life – not only in the Magic Tree House book, Blizzard of the Blue Moon – but for our young reader on a visit to the Cloisters in New York City where the circa 1495AD woven masterpiece graces the hall today.
Our daughter's expression cannot deny the power of words coming to life. And no children's author makes history come more alive than Mary Pope Osborne. She is a literary hero in our home, a master wordsmith, prolific and creative, funny and warm.
Anyone who knows me knows Children & Literacy are paramount:  http://www.biancatyler.com/childrenliteracy.htm
Our little one started reading the Magic Tree House books in 1st grade.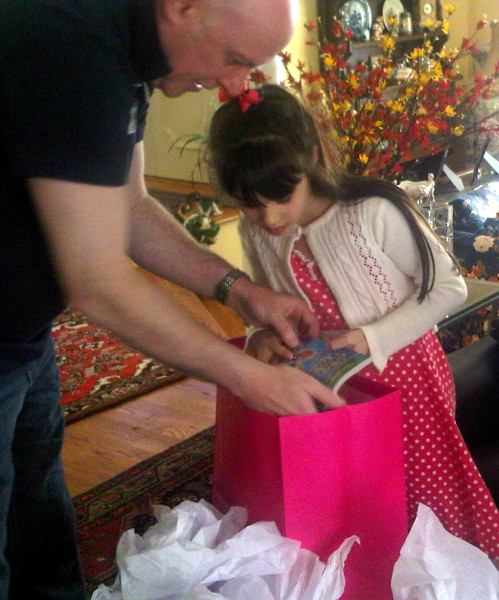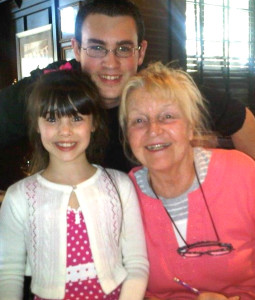 For her 7th birthday, my mother gave her the entire set. She was thrilled!
Dad & the Birthday Girl are checking out each book.
Book stands & baskets throughout the house, this series commands a special shelf on her favorite bookcase in her room.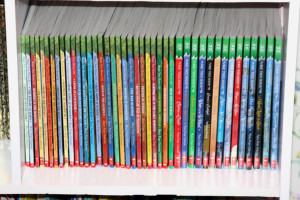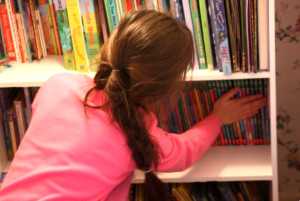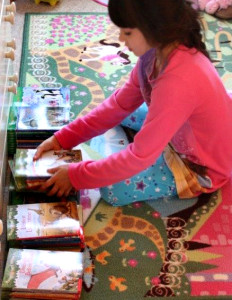 It helped, too, that our daughter was 7 when Jack's little sister, Annie, was 7 in the series. And when our little one turned 8, Annie was just turning 8!
Annie's brave and smart, kind and loves animals. She's a delightful role model for any little girl. Jack is bright and funny, loves to research and jots handy notes in his journal. I have found boys are entertained by the series as much as girls are…and that's a great first step in fostering a lifelong love of reading.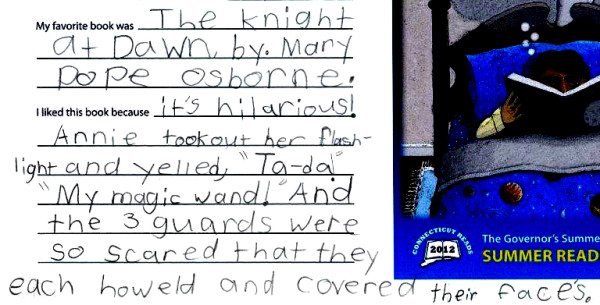 Every book has been a joy to read. For 1st & 2nd grade, our daughter participated in the Governor's Challenge reading over 2,000 pages each summer. Much of it, of course, the exciting Magic Tree House stories. And when she had to tell the Governor what her favorite book was it came as no surprise that it was a Magic Tree House story!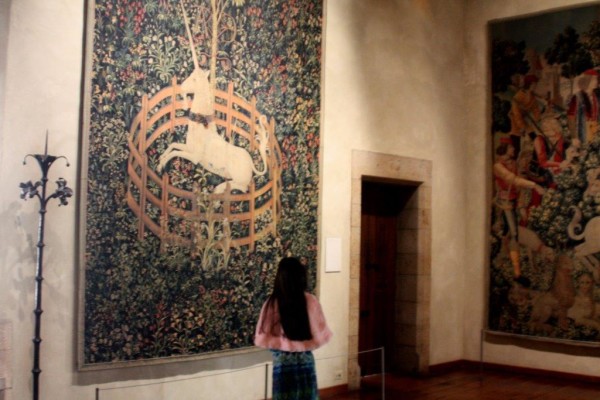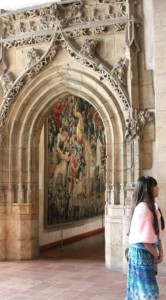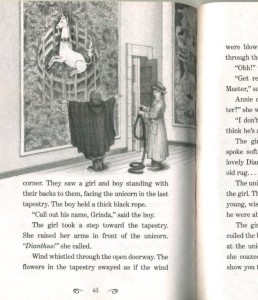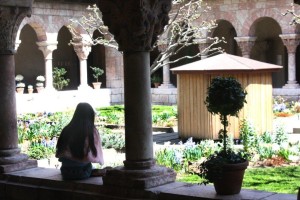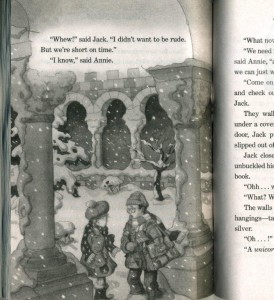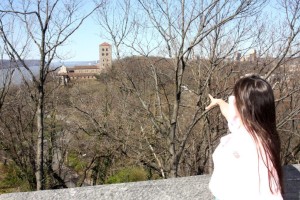 It's been fun taking her to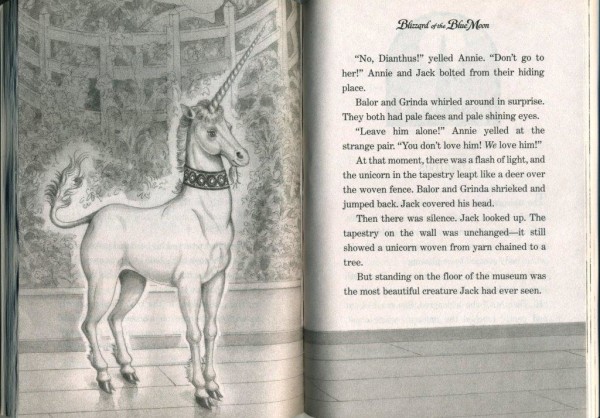 places she's read about – the Cloisters to see the unicorn tapestry. The 1930s structure resembles medieval abbeys and is situated on the northern tip of Manhattan island. It's breathtaking views overlooking the Hudson River and the gardens surrounding it make the trip simply wonderful.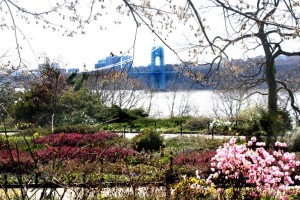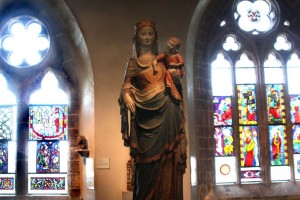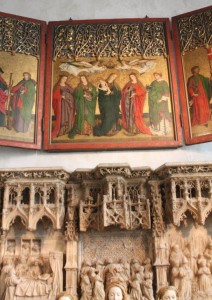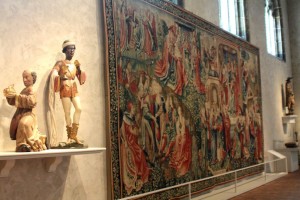 The Cloisters house over 5,000 European medieval works of art from the 12th – 15th centuries. It is under the care of the Metropolitan Museum of Art. The Cloister's Library contains over 15,000 volumes of books.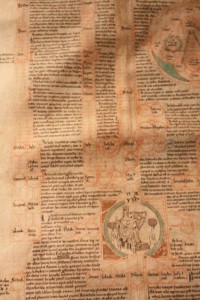 Our next trip was to Plymouth Rock in Massachusetts after reading Magic Tree House #27, Thanksgiving on Thursday. The stories of Squanto, Priscilla, Governor Bradford, the pilgrims & the Native Americans came to life through words only Mary Pope Osborne can weave. As we sailed into the harbor, we tried hard to imagine what the pilgrims were thinking in 1620 as they approached land.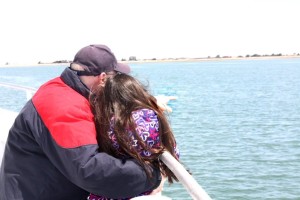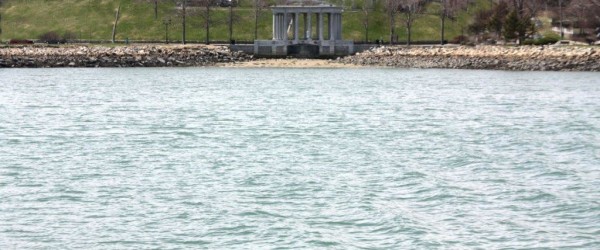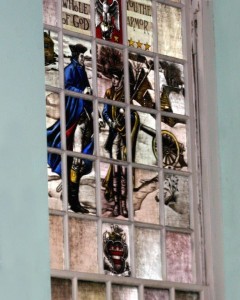 Next roadtrip…Valley Forge – Jack & Annie's story with General George Washington, Revolutionary War on Wednesday, book #22.
And from there, any family trip we can drive to…Gettysburg, Sturbridge, the Titanic exhibit at Mystic.
The Bright SpotTM 

 – If you are looking for a wonderful series for your young reader, I highly recommend the Magic Tree House series. The wind started to blow. The tree house started to spin…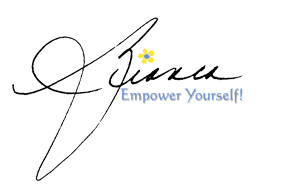 Tuesday, April 2, 2013 by
Bianca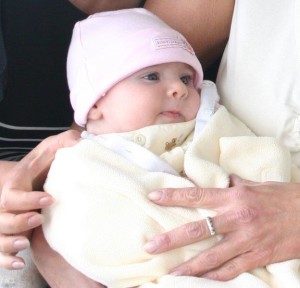 Easter is my favorite holiday.
I love that our daughter was born the day after Easter.
I sometimes call her my Little BunnyChickie.
I love that Spring just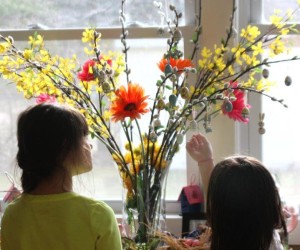 started. Everything awakens from Winter's long freeze & is born anew. The air smells fresh & green baby leaves are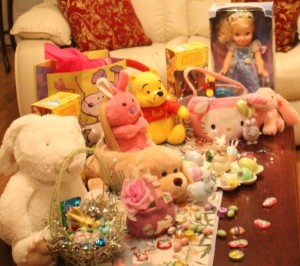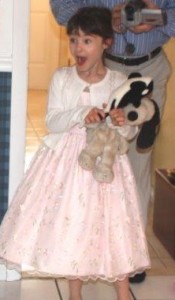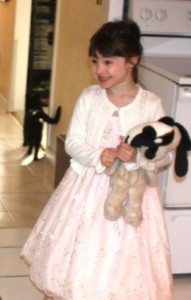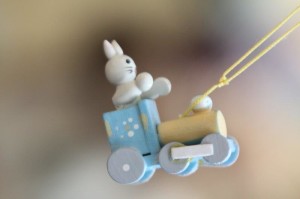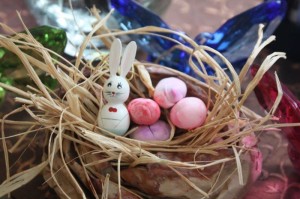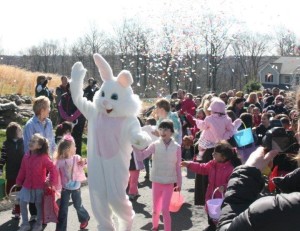 slowly unfurling. I love pussy willows and forsythia, big blossoms and tiny crocuses.
I love the Easter story of Jesus' Resurrection & I love the trumpets at church that glorious, Holy morning when we all celebrate together in song & praise. I love & appreciate the religious traditions of other folks as I am a member of a very large, close-knit, multicultural, multi-religious, multi-international, multi-lingual family.
I love coloring eggs & decorating them with the kids. I love the little 50-year-old, wooden, hand-painted European Easter decorations from my grandparents. I love to mix those decorations with our little one's pretty, handmade decorations from preschool. Old & new crafts together.
I love the Easter Bunny, the delicate, ceramic decorations, fragile Easter eggs, egg-citing hunts & yummy candies.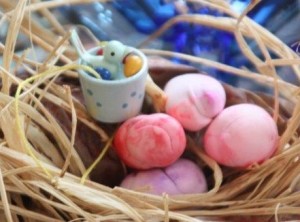 I particularly love pastel M&Ms!! I like all chocolate, but those tiny, pale- colored little chocolate dots of joy always seem to find my lips, hummm… I admit, I will steal bites here & there from my children's baskets in passing. I'll pass a lot – cover those baskets!!
I love the Easter egg hunts at farms, in fields, at church & at friends.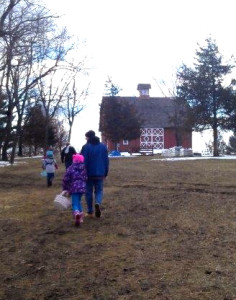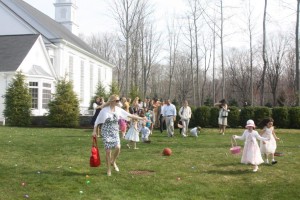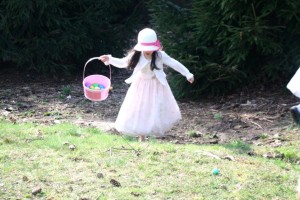 Parties, celebrations, the Easter Bunny arriving on the fire truck!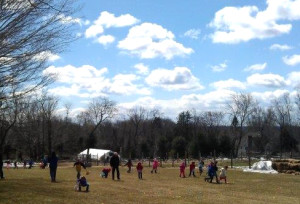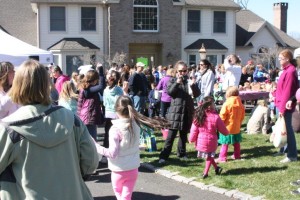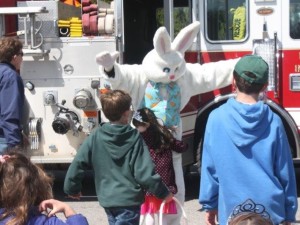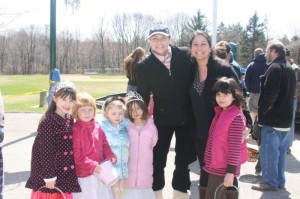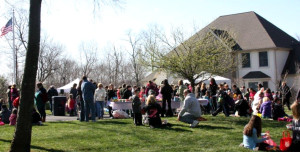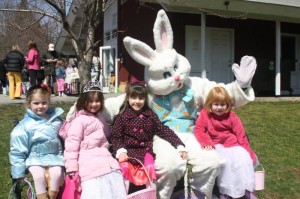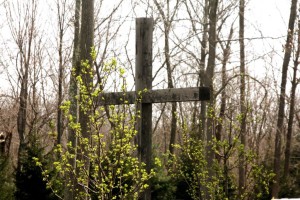 I love Biblical epics on TV at this time of year and was particularly pleased with Mark Burnett's The Bible miniseries ~ simply outstanding!!
The Bright SpotTM 

 – I love Spring & all the cheeriness of the season!