Friday, January 18, 2013 by
Bianca
I was finishing up a really great day trip with my daughter & one of her closest friends. The girls met more than 6 years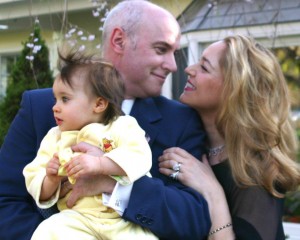 ago in a baby lapsit music program. The little friend's grandmother was with us on this particular day and my husband called to see when we would be home.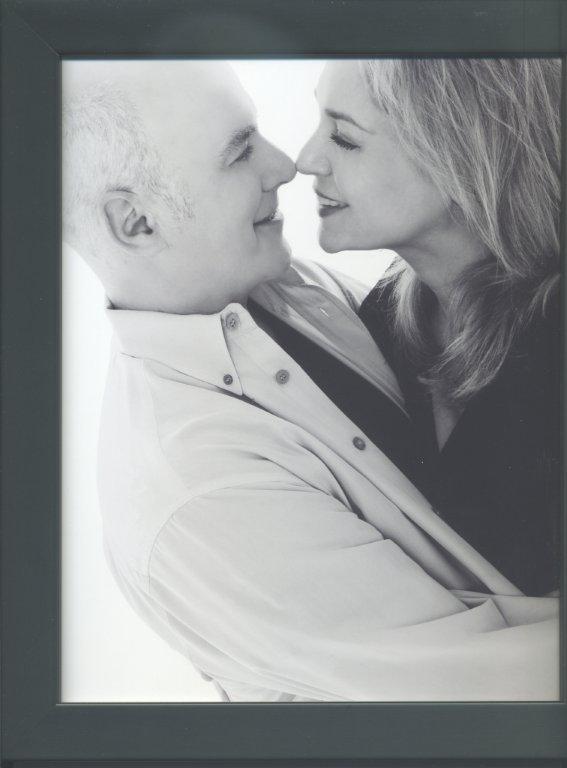 "It shouldn't be more than an hour now," I said and we each finished with "I love you very much, too."
The grandmother turned to me when I hung up. "I didn't mean to listen in but it was really nice to hear you talk like that with your husband."
To me, it's just normal. My husband and I are tender & loving in our daily routine. It's good for us & it's good for the children. Affection is part of their daily life, and I hope that their partners one day in the far future are just as loving & warm.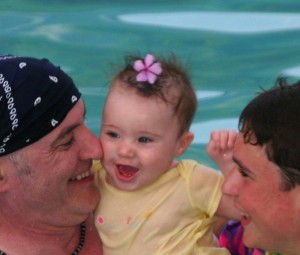 I remember advice from some folks when I first married: "Don't call your husband at work, just let him just do his job." "Don't tell your husband you love him all the time, he'll bore of you." "And don't be overly mushy, guys don't like it."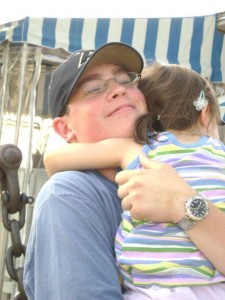 But I grew up in a loving home with smoochy parents & grandparents and I went with my gut. To me, men are just as deep as women are and most people, I believe, desire attention, recognition & hugs.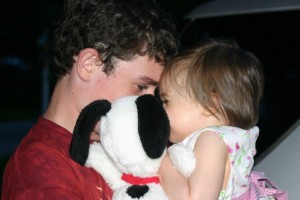 And what I find is that many people wish they had a more loving relationship. Or that they connected more with their spouse.
It's really not hard. It's the little things that add up to the wonderful bond between you & your significant other.
A brush past your partner with a soft touch across the shoulders. A little kiss as you pass in the kitchen or while your husband is working late into the evening. I leave him notes in his briefcase, he's left me notes in the pantry, across my computer screen, in my coat pocket or the bottom of a soup pot!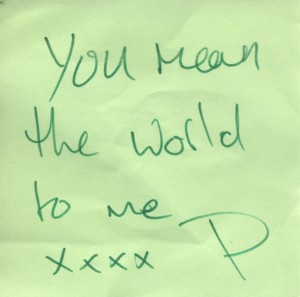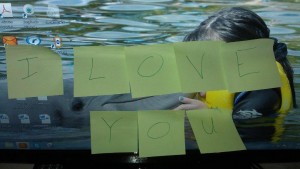 Arm in arm when you walk, hand holding when you talk, a little text here & a little Google Chat there. It all adds up.  Communication – touch, voice, writing – text or by hand. It all matters.
And nothing beats the kiss!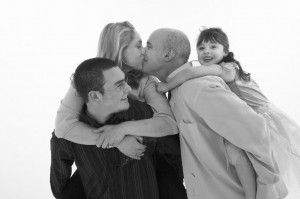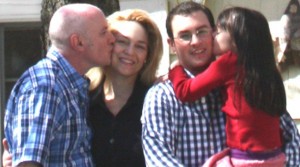 Don't think your kids don't notice. They want that comfort of a loving environment.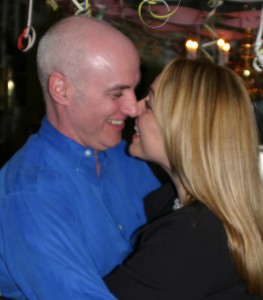 Of course, when they're preteens, a kiss might evoke a look of disgust or even a groan, but in reality, it gives your children quiet inner peace to know their parents are close & loving and, with a divorce rate of nearly half of all marriages nowadays, don't underestimate the great security it gives them.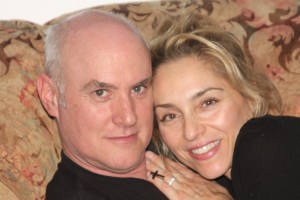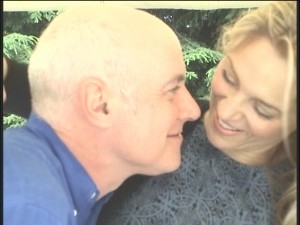 So reach out to your partner. Physically & emotionally. And have fun!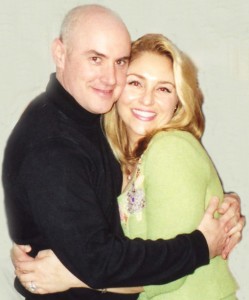 It will not only be super for your relationship, but it will teach your children what a loving family is and what a great partnership looks like.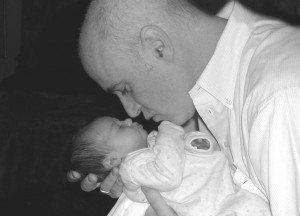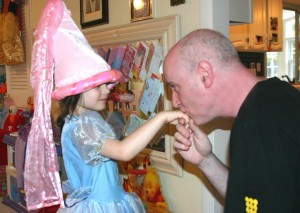 And the kindness your children experience they will share because they know it as their norm.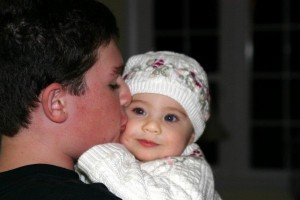 The Bright Spot™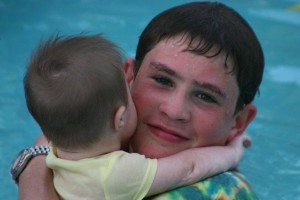 – You already know your children model your behavior.
You have the power to mold their framework for a loving marriage and a connected family structure in their future.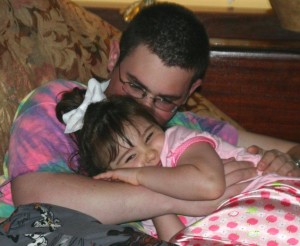 So go on now…smooch the daylights out of your kids and your spouse!  Happy Parenting!™