Sunday, September 2, 2012 by
Bianca
What better way to end Summer Fun 2012 than with a sky full of colorful fireworks on the beach in New York!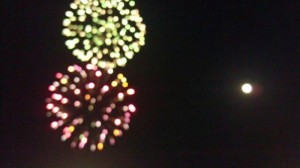 A Blue Moon smiled down on us as my husband wrapped his arms around my waist and pulled me close. I leaned my head on his chest, the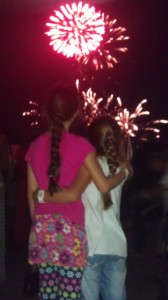 scent of him, his cologne and cotton candy was intoxicating. We watched the children with delight, eyes wide with wonder, as they enjoyed the last few nights of warmth & sea air this late summer weekend. Music rocked the crowd and folks started dancing on the boardwalk. It was like a movie.
The next day we took the kids to the Intrepid to visit the newly-opened Space Shuttle Pavilion. I didn't realize seeing it for the 1st time up close would actually take my breath away~more than once at that!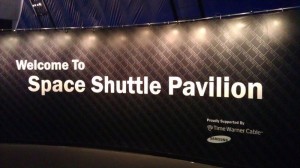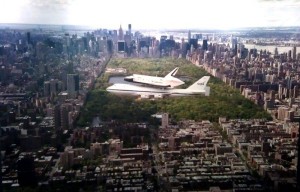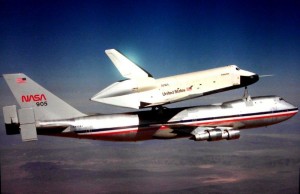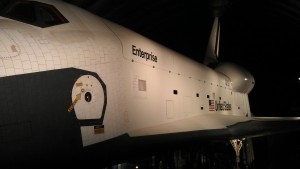 Phillip gently touched the wing. "Don't touch!" I chided, snapping into Mom mode and pointing to the Do Not Touch sign. "It was in outer space," he defended, "it's a marvel and I cannot leave without touching it. Besides, look at the side here – meteorites hit it & gouged the side panels. I can't not touch it, it's within reach, I'm not even leaning!"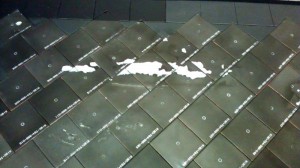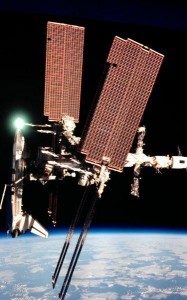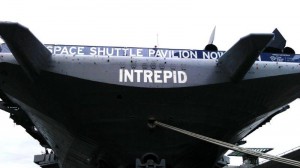 Later we toured the Intrepid aircraft carrier (see: http://theletstalkmom.com/tea-talk-momversations/immigrants-aliens-the-american-girl/ for another story about the Intrepid!)
This visit we learned Intrepid is almost as long as the Chrysler Building (pic on right)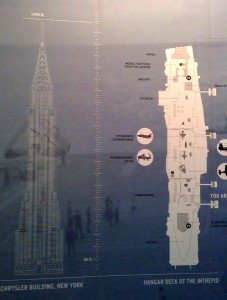 & when it housed 3,000 people, the cooks used to bake 700 loaves of bread & grill 1,500 chickens per day! Per day! For years! Puts its size in perspective…
The Bright SpotTM

 – Phillip's spot on: Enterprise, NASA, the astronauts & our space history are all truly marvels! Bravo to American ingenuity!