A message every adult should read because children
are watching you and doing as you do, not as you say.
Each of us – parent, grandparent, aunt, uncle, teacher, friend  
 – influences the life of a child.

WHEN YOU THOUGHT I WASN'T LOOKING…
 
When you thought I wasn't looking I saw you hang my
first painting on the refrigerator, and I immediately
wanted to paint another one. 
 
When you thought I wasn't looking I saw you feed a
stray cat, and I learned that it was good to be kind
to animals. 
 
When you thought I wasn't looking I saw you make my
favorite cake for me, and I learned that the little
things can be the special things in life.
 
When you thought I wasn't looking I heard you say a
prayer, and I knew that there is a God I could always
talk to, and I learned to trust in Him.  
When you thought I wasn't looking I saw you make a
meal and take it to a friend who was sick, and I
learned that we all have to help take care of each
other.
 
When you thought I wasn't looking, I saw you give of
your time and money to help people who had nothing,
and I learned that those who have something should
give to those who don't.
 
When you thought I wasn't looking I saw you take care
of our house and everyone in it, and I learned we have
to take care of what we are given.
 
When you thought I wasn't looking I saw how you
handled your responsibilities, even when you didn't
feel good, and I learned that I would have to be
responsible when I grow up.
 
When you thought I wasn't looking I saw tears come
from your eyes, and I learned that sometimes things
hurt, but it's all right to cry.
 
When you thought I wasn't looking I saw that you
cared, and I wanted to be everything that I could be.
 
When you thought I wasn't looking I learned most of
life's lessons that I need to know to be a good and
productive person when I grow up.
 
When you thought I wasn't looking I looked at you and
wanted to say,'Thanks for all the things I saw when
you thought I wasn't looking .'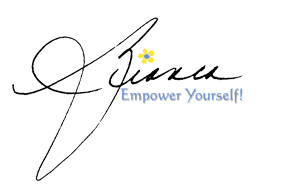 I never realized that a wet dishcloth can be a one size fits all lid to cover a fire in a pan!
 
This is a dramatic video (30-second, very short) about how to deal with a common kitchen fire…oil  in a frying pan.  It's a real  eye-opener!!
 Water, being  heavier than oil, sinks to the bottom where it instantly becomes super-heated.
 
 The explosive force of the steam blows the burning oil up and out.
 Inside the confines of a kitchen, the fire ball hits the ceiling and fills the entire room. Also, do not throw sugar or flour on a grease fire. One cup of either creates  the explosive force of 2 sticks of dynamite.
Click here to see: http://www.youtube.com/watch?v=45pSEtKRsiQ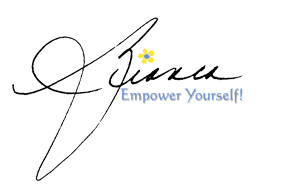 This is a poem of a little girl. It was sent to me and was marked anonymous. It is very poignant and loving.
Her hair was up in a pony tail, 
Her favorite dress tied with a bow. 
Today was Daddy's Day at school, 
And she couldn't wait to go. 
But her mommy tried to tell her, 
That she probably should stay home. 
Why the kids might not understand, 
If she went to school alone. 
But she was not afraid; 
She knew just what to say. 
What to tell her classmates 
Of why he wasn't there today. 
But still her mother worried, 
For her to face this day alone. 
And that was why once again, 
She tried to keep her daughter home. 
But the little girl went to school 
Eager to tell them all. 
About a dad she never sees 
A dad who never calls. 
There were daddies along the wall in back, 
For everyone to meet. 
Children squirming impatiently, 
Anxious in their seats 
One by one the teacher called 
A student from the class. 
To introduce their daddy, 
As seconds slowly passed. 
At last the teacher called her name, 
Every child turned to stare. 
Each of them was searching, 
A man who wasn't there. 
'Where's her daddy at?' 
She heard a boy call out. 
'She probably doesn't have one,' 
Another student dared to shout. 
And from somewhere near the back, 
She heard a daddy say, 
'Looks like another deadbeat dad, 
Too busy to waste his day.' 
The words did not offend her, 
As she smiled up at her Mom. 
And looked back at her teacher, 
Who told her to go on. 
And with hands behind her back, 
Slowly she began to speak. 
And out from the mouth of a child, 
Came words incredibly unique. 
'My Daddy couldn't be here, 
Because he lives so far away. 
But I know he wishes he could be, 
Since this is such a special day. 
And though you cannot meet him, 
I wanted you to know. 
All about my daddy, 
And how much he loves me so. 
He loved to tell me stories 
He taught me to ride my bike. 
He surprised me with pink roses, 
And taught me to fly a kite. 
We used to share fudge sundaes, 
And ice cream in a cone. 
And though you cannot see him. 
I'm not standing here alone. 
'Cause my daddy's always with me, 
Even though we are apart 
I know because he told me, 
He'll forever be in my heart.
With that, her little hand reached up, 
And lay across her chest. 
Feeling her own heartbeat, 
Beneath her favorite dress. 
And from somewhere here in the crowd of dads, 
Her mother stood in tears. 
Proudly watching her daughter, 
Who was wise beyond her years. 
For she stood up for the love 
Of a man not in her life. 
Doing what was best for her, 
Doing what was right. 
And when she dropped her hand back down, 
Staring straight into the crowd. 
She finished with a voice so soft, 
But its message clear and loud. 
'I love my daddy very much, 
he's my shining star. 
And if he could, he'd be here, 
But heaven's just too far. 
But sometimes when I close my eyes, 
it's like he never went away.' 
And then she closed her eyes, 
And saw him there that day. 
And to her mothers amazement, 
She witnessed with surprise. 
A room full of daddies and children, 
All starting to close their eyes. 
Who knows what they saw before them, 
Who knows what they felt inside. 
Perhaps for merely a second, 
They saw him at her side.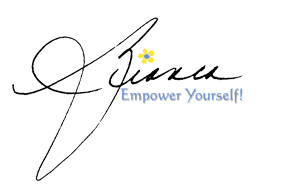 A woman, renewing her driver's license at the County Clerk 's  office, 
Was asked by the woman recorder to state her occupation. 
She hesitated, uncertain how to classify herself.   
'What I mean is, ' explained the recorder,   
'do you have a job or are you just a …?' 
'Of course I have a job,' snapped the woman. 
'I'm a Mom.' 
'We don't list 'Mom' as an occupation,
'housewife' covers it,' 
Said the recorder emphatically. 
I forgot all about her story until one day I found myself
In the same situation, this time at our own Town Hall.   
The Clerk was obviously a career woman, poised, 
Efficient, and possessed of a high sounding title like, 
'Official Interrogator' or 'Town Registrar.' 
'What is your occupation?' she probed. 
What made me say it?  I do not know.   
The words simply popped out.   
'I'm a Research Associate in the field of 
Child Development and Human Relations.' 
The clerk paused, ball-point pen frozen in midair and 
Looked up as though she had not heard right.   
I repeated the title slowly emphasizing the most significant words.. 
Then I stared with wonder as my pronouncement was written, 
In bold, black ink on the official questionnaire. 
'Might I ask,' said the clerk with new interest,
'just what you do in your field?' 
Coolly, without any trace of fluster in my voice, 
I heard myself reply, 
'I have a continuing program of research, 
(what mother doesn't) 
In the laboratory and in the field, 
(normally I would have said indoors and out).   
I'm working for my Masters, (first the Lord and then the whole family) 
And already have four credits (all daughters).  
Of course, the job is one of the most demanding in the humanities, 
(any mother care to disagree?) 
And I often work 14 hours a day, (24 is more like it).   
But the job is more challenging than most run-of-the-mill careers
And the rewards are more of a satisfaction rather than just money.' 
There was an increasing note of respect in the clerk's voice as she 
Completed the form, stood up, and personally ushered me to the door. 
As I drove into our driveway, buoyed up by my glamorous new career, 
I was greeted by my lab assistants — ages 13, 7, and 3.  
Upstairs I could hear our new experimental model, 
(a 6 month old baby) in the child development program, 
Testing out a new vocal pattern.   
I felt I had scored a beat on bureaucracy!  
And I had gone on the official records as someone more
Distinguished and indispensable to mankind than 'just another Mom.'  
   Motherhood!   
What a glorious career!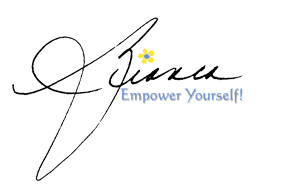 THE BIRTH OF A HUMMINGBIRD
 Keep in mind the egg is smaller than a tic tac and a quarter fits the opening of the nest!  This is truly amazing.
  
Be sure to click on NEXT PAGE at the bottom of each page; there are 5 pages in all.
  
It took 24 days from birth to flight.
  
Because you'll probably never in your lifetime see this again ~ enjoy ~ and please share. 
CLICK HERE: http://community-2.webtv.net/Velpics/HUM/